Among Ed Motta's prolific catalog of albums, there are a number of them which are justifiably acclaimed and singled out as classics. These include 1992's Entre E Ouça, 2002's Dwitza and 2005's Aystelum. As highly regarded as those three are today, however, each was largely regarded as absolute commercial suicide at their respective times of release in Brazil, a situation aggravated by the fact that they generally came soon after genuinely popular commercial successes like 1988's smash debut Ed Motta & Conexão Japeri or 1997's breakthrough Manual Prático Para Festsas, Bailes e Afins Vol 1. Ed has never seen it as his responsibility to make it easy for mainstream listeners even though his commercial instincts have always been top-notch…when he feels like it.
One strangely overlooked album is 2000's incredible As Segundas Intenções Do Manual Prático, which represents one of the rare occasions on which Ed followed up a big hit album (Manual Prático had terrorized FM radio with hit after soulful hit) with an album seemingly designed to follow the same path, even containing a few sneaky deviations from the formula. Lead single "Colombina" fit the bill perfectly and remains a favorite among Motta fans, but what's truly remarkable about As Segundas Intenções is the seamless way in which Ed combines expertly crafted and highly accessible R&B/acid jazz/soul/pop with the kinds of stylistic flights of fancy that come natural to the owner of one of Brazil's biggest and most eclectic record collections. The album-concluding Latin-jazz excursion "A Tijuca Em Cinemascope," a virtual tribute to Eddie Palmieri and Cal Tjader, is a perfect example. Traces of composers like Cole Porter and Michel Legrand permeate the beautiful and classy "Outono No Rio." And Ed"s well-known fixation with late '70s West Coast, AOR pop comes through loud and clear on the bluesy Steely Dan shuffle of the English-sung "Suddenly You."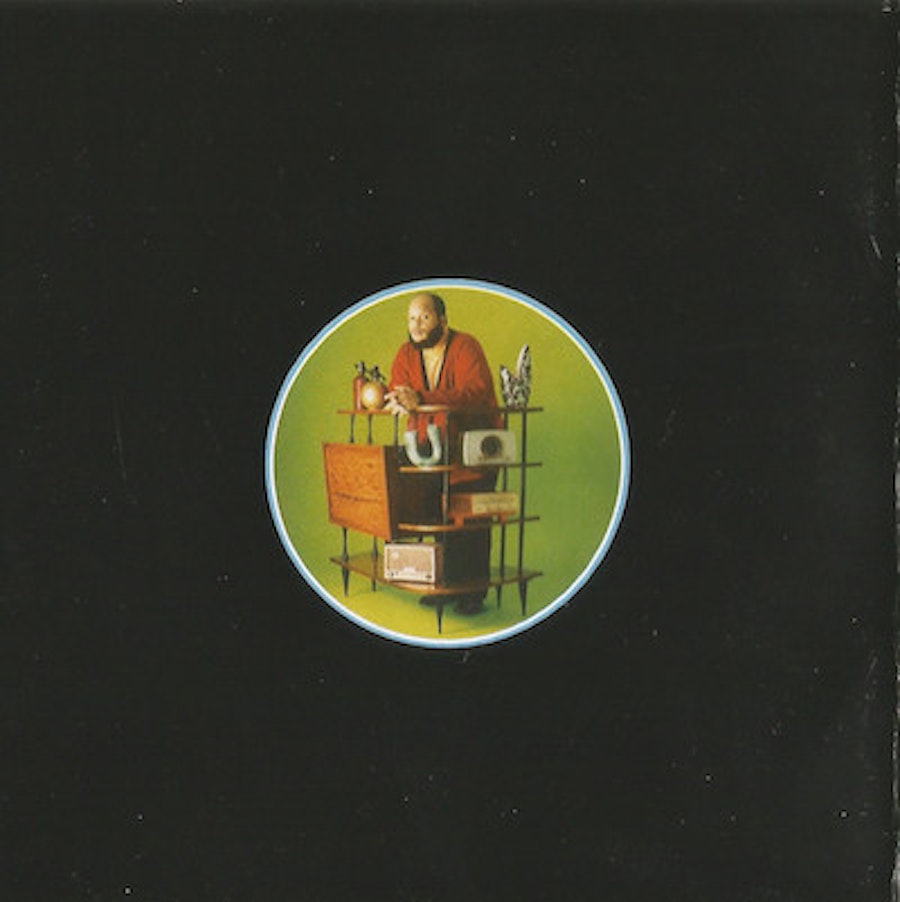 The heart and soul of the album, though, still resides in the soul, funk, R&B, and even house that forms its bedrock. These aren't mere formal exercises in style but songs that truly stay with you and beg repeated listens. "Conversa Mole," "Pisca-Alerta," and "Assim, Assim" are among his best "urban" cuts ever and still sound fresh and vital over two decades later. As Segundas Intenções is among the last of a particular type of CD-era album that would soon become increasingly rare; the '90s CD that runs for well over an hour and would require a double LP were it to ever appear on that format (which, sadly, still has yet to occur). But it's also among the relatively rare albums of that type that more than justifies its running time and continues to reveal new pleasures even after years of familiarity. It's a gem that's been hiding in plain sight since the turn of the millennium and an overlooked highlight of a very distinguished body of work.