LEGEND:
MAUREEN "MA DUKES" YANCEY: Mother.
FRANK, DANK: Members of Frank N Dank and childhood friends; featured on Welcome 2 Detroit; Jay Dee production featured on numerous Frank N Dank projects.
BAATIN: Original member of Slum Village; left the group after 2002's Trinity.
QUE. D: First cousin; Jay Dee production featured on 2000's Quite Delicious EP and other projects.
T3: Original member of Slum Village.
AMP FIDDLER: Musician/producer/composer whose home studio ("Camp Amp") was the site of early training and production.
Q-TIP: A Tribe Called Quest; member of production team, the Ummah, with Jay Dee and Ali Shaheed Muhammad; introduced Jay and his music to many in hip-hop and R&B, including Busta Rhymes, Common, D'Angelo, and the Pharcyde.
DJ DEZ: Slum Village touring DJ; trained at "Camp Amp."
R. J. RICE: CEO of Barak Records and owner of R. J. Rice Studios; founding member of Detroit R&B group, RJ's Latest Arrival; represented Jay Dee in the early 1990s along with partner, former Detroit Piston John Salley.
YOUNG RJ: Son of R. J. Rice and member of Barak Records production team BR Gunna; studied under Jay Dee.
ELZHI: Member of Slum Village; featured on 2001's Welcome 2 Detroit.
WAAJEED: Detroit native and member of the Platinum Pied Pipers; was the catalyst for the release of Fantastic Vol. 1; received first MPC from Jay Dee, which was allegedly broken by the Roots' Ahmir "Questlove" Thompson and left in Jay's basement.
IMANI: The Pharcyde; Jay Dee production featured on 1995's Labcabincalifornia.
AHMIR "QUESTLOVE" THOMPSON: The Roots; member of production team, the Soulquarians, with Jay Dee, D'Angelo, and James Poyser; arguably Jay's #1 fan among his peers.
DAVE, POSDNUOS: De La Soul; Jay Dee production and contributions featured on every album from 1996's Stakes Is High to 2004's The Grind Date.
JAZZY JEFF: DJ/producer; added scratches to Slum Village's "I Don't Know" on Fantastic Vol. 2; Jay Dee and Slum Village featured on his The Magnificent EP.
J. ROCC: Member of the Beat Junkies and Stones Throw artist; Jay Dee's touring DJ.
JAKE ONE: West Coast producer and one of the first in the region with Slum Village's Fantastic Vol. 1 cassette.  
HOUSE SHOES: Detroit DJ/producer and longtime friend.
HI-TEK: Cincinnati producer and member of Reflection Eternal with MC Talib Kweli; contributed to Jay Dee's unreleased MCA project.
COMMON: MC, Los Angeles roommate, and longtime friend; Jay Dee production featured on every album from 2000's Like Water for Chocolate to 2005's Be.
KARRIEM RIGGINS: Native Detroit musician/producer and longtime friend.  
DIAMOND D: Original member of Diggin' in the Crates crew; contributed to Jay Dee's unreleased MCA project.
BUSTA RHYMES: MC and longtime friend; Jay Dee production featured on an unprecedented six albums, from 1996's The Coming to 2006's The Big Bang.
TODD FAIRALL: First Engineer at Studio A in Dearborn, Michigan; worked on Welcome 2 Detroit and various Slum Village, Roots, Common, and Busta Rhymes projects, and remixes.
JUST BLAZE: Producer for Jay-Z, Kanye West, Cam'ron, Ghostface Killah, and many others; approached Jay Dee with big-budget projects, which Jay passed on in deference to artists he was currently working with at the time.
PETER ADARKWAH: Founder of Barely Breaking Even (BBE) Records; released Jay Dee's solo debut, Welcome 2 Detroit, in 2001; will release BBE follow-up, The Shining, in the summer of 2005.
JAMES POYSER: Musician/producer/composer; member of production team, the Soulquarians, with Jay Dee, D'Angelo, and Ahmir "Questlove" Thompson.
PEANUT BUTTER WOLF: Founder of Stones Throw Records; released Jay Dee and Madlib collaboration, Jaylib's Champion Sound, in 2003, and Jay's solo LP, Donuts, in 2005.
DAVE NEW YORK: Industry associate of artists such as Common, Talib Kweli, and the Roots' Black Thought and Ahmir "Questlove" Thompson; introduced to Jay Dee by Common, becoming a close West Coast friend and confidant.
PROOF: Member of D-12 and longtime friend; Jay Dee production featured on early 5 Elementz releases; passed away on April 11, 2006 at the age of 32.
PHAT KAT: Detroit MC and longtime friend; featured on 2001's Welcome 2 Detroit; Jay Dee production featured on the classic "Dedication to the Suckers" 12-inch and upcoming full-length, Carte Blanche.
He would write out physics equations for me, just to bug out. Q-Tip
MA DUKES: James played piano, guitar, drums, cello—he was an excellent cello player. He did read music, so it was just a little easier for him. He started out with piano and cello, as far as formal training, in middle school and high school. I started him out early with piano lessons, but my children have a way of—when I initiate something, they let it go. I'm getting too excited about it, so they're not going to be excited about it at all. When I left him alone, he began to pick up the instruments, but he really strengthened his abilities going to Amp's.
AMP FIDDLER: Jay was respectful and quiet. He was basically here to learn, and that's what it was all about. He would sometimes mess with my keyboards, and the bass guitar was down there, too. For the most part, I think he was most concerned with learning the machine and getting that shit under his belt. When he first started making beats, he was just looping, but he had a particular way of doing it. Most people would start on the one of the kick, but he would start on the snare or the hi-hat or some other shit and just fit it into the equation, like a mathematician. 
Q-TIP: He would write out physics equations for me, just to bug out, like, "Yo, here, here," with no explanation [Jay attended Detroit's Davis Aerospace Technical Center for three years before transferring to Pershing High School for his senior year - Ed.]. I'm like, "Yo, what's this?" It would be some little equation, [laughs] and he would just start laughing and eating Red Vines, like, "That shit is crazy, right?" Then he'd get back to the beats. It was funny—he was a funny dude.
AMP FIDDLER: I worked with a lot of people coming by and trying to learn the MPC, trying to learn how to produce, but nobody came like he did. They could do basic shit, but they couldn't do anything exceptional. He had an exceptional ear for putting rhythms together. 
DJ DEZ: A friend of mine named Cricket brought me to Amp Fiddler's house, and that's where I met Jay Dee. At Amp's house, he had a drum set there, he had the Rhodes there, and he had the MPC. Slum recorded a lot of their first, real material at Amp's. At that point, Baatin wasn't in the group—it was just T3 and Jay Dee.
AMP FIDDLER: Him and T3 were really tight—they were the basis of Slum Village. It was basically just the two of them. Before they met Tip, they were fucking with John Salley and R. J. Rice. 
R. J. RICE: John Salley and I had a label, and we signed Jay Dee in 1992. When John Salley and I split up, I moved the studio into my home, and Jay Dee started coming to the house to work on tracks. I suggested he try the SP1200 to get a feel for it. I thought the 1200 would serve his purpose at that time. I gave him that and the Akai S950, and that was when he started working a lot with filtering.
YOUNG RJ: Jay Dee taught me how to program. When I first met him, I was little—he was coming to the house, working with my pops. My pops would give Jay Dee the key, and after he left the studio, Jay Dee, T3, and Baatin would come in and record after-hours. This is around the time they were doing [Fantastic] Vol. 1 and stuff before that—demo stuff.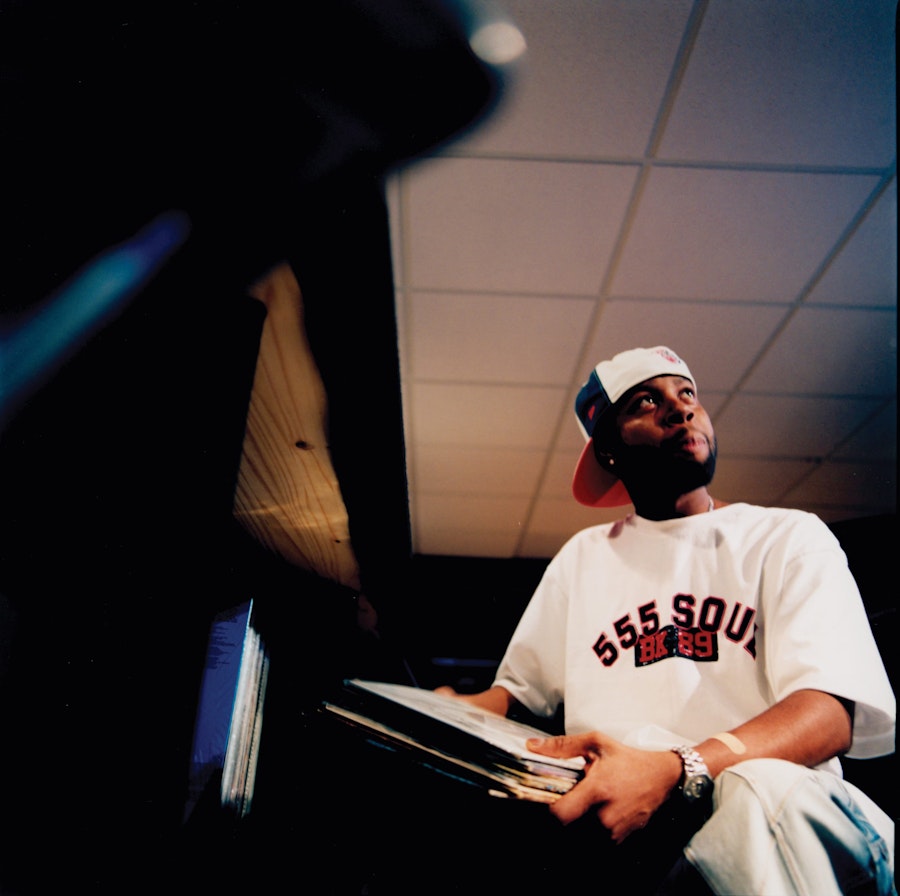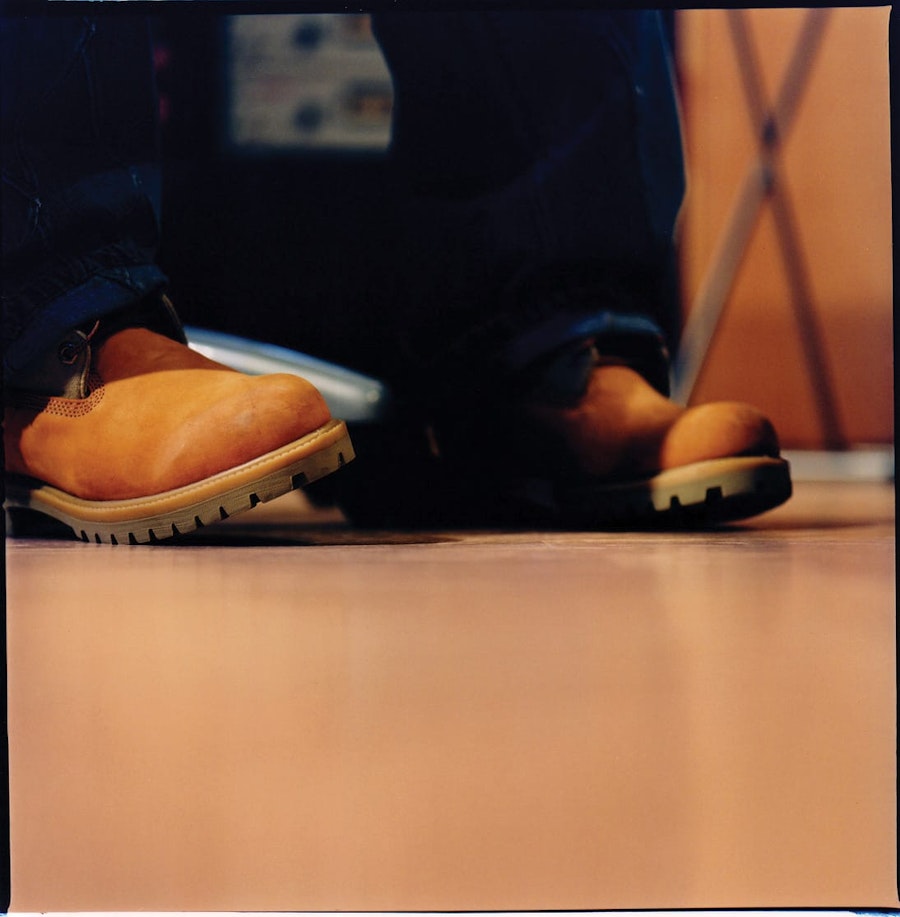 ELZHI: Hip-hop was always poppin' off in the D, in the late '80s with cats like the Box, Detroit's Most Wanted, Smiley, AWOL, Awesome Dre, Merciless Amir, Da Enna C, Dopeadelic. It was always out here. We just didn't have an outlet to push it nationwide. Dilla was really one of the first cats to get on.
AMP FIDDLER: I got to bragging and boasting about this kid I had at the crib, and Phife, Tip, and Ali were like, "Yeah, yeah, right," but they were listening to me at the same time, so I brought them a cassette and they were feeling it. When we got to Detroit, I went and picked up T3 and Jay Dee and made the introduction. It took Tip a while to get back, but he did, and everything else was history. 
Q-TIP: I really liked the music a lot. It spoke to me as if it were a voice all its own, and it made a distinct impression. I was familiar with it because it kind of resembled mine, in a way.
WAAJEED: When I went to school, Dilla had just started to get on as a producer and was just starting to get noticed. For us, it felt really good, because we already knew the nigga had something. This was, like, '94. I was in school hearing about him being managed by Q-Tip, working with the Pharcyde, and I was proud. The whole crew was proud.
IMANI: Tip played us Jay's beat tape and we were creaming on ourselves. It was just ten seconds here, twenty seconds there, but the shit was ridiculous. It was like, "Yo, we gotta get with this kid."
AHMIR "QUESTLOVE" THOMPSON: We [the Roots] took the Jimi Hendrix route of getting our foot in the door, so we had to move to Europe for, like, two years to figure out a master plan. Our very first show back from Europe was at Irving Plaza in New York City. The Pharcyde were there and they played me the instrumental for "Drop" on a Walkman after the show. I really couldn't hear it because the club was too loud, but Tre told me we had some dates with them in North Carolina, so I could peep it then.
IMANI: People wanted J-Swift on the production again, but we were kind of looking past that. They wanted Labcabincalifornia to be like Bizarre Ride II the Pharcyde because that was the shit. The funny thing is, when we did Bizarre Ride, it wasn't the shit. People were looking at us like we were crazy, like, "Why in the world did we go and sign these wild-ass L.A. niggas?" After that, we were geniuses.
QUESTLOVE: We opened up for the Pharcyde, and we had to get on the bus immediately after our show so we could make a radio station before it went off the air. I'm walking out and their first song comes on. It's a song that later I would know as "Bullshit." As I was getting on the bus, I was straining to hear it, and something kept bothering me. I was like, "Yo, is there a discrepancy in that kick-drum pattern?" I ran to the front of the club—I didn't want to hear it from in back—so I ran all the way around to the front of the club, and that kick drum…I never heard a kick drum that sloppy before. I was like, "What. The. Fuck. Is. This?!?" That whole four-day tour…that fucked me up.
Q-TIP: His drum-bass thing was dope. Coming from Detroit, that's what it is anyway, so his drum-bass approach was really something. He had a real understanding of harmony and melodies, but he still had the b-boy aesthetic and the hip-hop aesthetic. His stuff was clean, but then he would go through phases where he would purposely make it dirty—real dirty. 
IMANI: We went to New York to freak it, to change up our whole shit, and that's when we got with Jay Dee. We brought him back to L.A. and got him soaking up the life out here. We were giving him, like, $2,500 a track, and the label was like, "What are you doing, giving this unknown nigga all that money?!?" All folks cared about was the end result—the video, whether or not the single was banging—but with Jay, it was bigger than that.
DAVE: When we did Stakes Is High, everybody was there. It was back to 3 Feet High and Rising, when you're hearing beats all day, and you're hearing and seeing newcomers and people who are planting seeds in the soil that's becoming family, and everybody's vibing off of each other, and it's a good feeling. It definitely rejuvenated us and made us feel good about our career again. Always, musically, that's where it began, and Jay played a big part in that. We had stepped away from Prince Paul at that time and were doing beats ourselves. And just to hear somebody on the outside who could fit into our circle and be a part of what we do—that definitely made us work harder.
POSDNUOS: I was sitting at Tip's house listening to some beats that Jay had sent, and the "Stakes Is High" joint was one of them. I knew this song would fit the concept of Stakes Is High. We had the title of the album, but we still needed a title track. That song was it—I loved it so much. Tip was looking at me and I was doing everything in mind to keep from looking like, "This is incredible!"
QUESTLOVE: You'd have to Jedi mind trick Q-Tip in order for him not to take a beat from you. Tip was playing Jay Dee's beat tape for Pos, and when "Stakes Is High" came on, Pos felt like he had won the million-dollar lottery, but knowing Q-Tip the way he knew him, he had to play it off, like, "Yeah, it's alright." He instantly knew that he wanted that beat, but he was like, "Play the next one." He then went into the next room and got on the phone with Dave and freaked out, but all day long he had to make Tip think the beat was corny so that Q-Tip wouldn't want it. 
POSDNUOS: At that time, filtering was kind of on its way out. Nobody was really doing what people like the Beatminerz made so known, as far as filtering a beat. I was like, "You know, he's kind of filtering it, so I don't know if that's going to play out," and Tip was like, "Yeah, I know." Then I went into the other room and called Dave and let him know how incredible the track was, just getting him to understand, like, "Yo, this is it. This song is the one."
Jay devoted his life to his love of music, and we all reaped the benefits. Jazzy Jeff
JAZZY JEFF: It's a blessing when you figure out what you want to do in life, and it's an even bigger blessing when you figure it out and you do it, but the ultimate blessing is when you can make a living doing what you love. Jay devoted his life to his love of music, and we all reaped the benefits.
DANK: When he came [back to Detroit] in 1995—for me to get in the backseat of the 4.6 Range Rover 50th Edition, in Rover Blue, on chrome 18s? It was over for us. I never looked back. From that point? On the real? I ain't looked back at another job. My job was for me to fulfill my dream, and my nigga gave me that. 
WAAJEED: We were so proud of him, but nonetheless, T3 and Baatin are at the crib, hurting. Jay was doing his thing, but he's such an integral part of the group as the producer. If your foundation leaves, you're kind of like, "Whoa, what the fuck am I supposed to do?" At the time, I lived near this spot, St. Andrew's, and cats would be coming through on their way to the club and they all had Slum Village shit. It started out of frustration with everybody having their music. I was sick of everybody talking about Slum Village—and those cats didn't have any money. I knew their situation—I knew Dill[a] was getting caked out doing his thing and they were hurting. 
One morning after the club, I busted in on T3 with a plan. Put all the songs on one album, make a cover, sell a couple of hundred, and make yourself a few dollars. He'd been thinking the same thing, so we called Baatin. Baatin was down. I bought a portable camera and started shooting for the cover. Somehow that made me the executive producer. We approached Dilla and he was like, "Oh, hell yeah," and in seven days, from start to finish, we completed Fantastic Vol. 1. 
BAATIN: We put out Fantastic Vol. 1 and went down to St. Andrew's with two hundred tapes and sold all two hundred that same night. They started leaking into Ann Arbor, into Canada. MC Lyte got hers from Canada. The first "Fantastic" 12-inch, I think, came out in Japan, then hit over in London and started getting bootlegged heavily. That's when we really got our start. 
J. ROCC: My boy Jake One, he was the very first person out here to have Fantastic Vol. 1. I remember dubbing that shit at Fat Beats on a broke-ass double cassette deck. 
JAKE ONE: I got Fantastic Vol. 1, and that shit just totally blew me away. I thought the Tribe joints were dope—maybe "Word Play," when I look back, was a sign of what was coming—but that Fantastic Vol. 1, I had never heard anything like that before. That shit was so raw to me. The fact that the shit was on tape, with a black-and-white cover, and the shit went around the world just shows you that when you make something that powerful, people will find it and it will turn into something.
HOUSE SHOES: Working in the record store back in the day—this is, like, '95—I would see Jay come in digging. He would take a stack of records up to the turntables and put the headphones on, and I'd watch him find something. He'd bring it back for second, go through it again, then take the headphones off and start nodding his head and beatboxing to himself. You could see the whole shit forming in his mind—exactly what was finished when he was done with the track. He heard that shit before he even turned the MP[C] on.
HI-TEK: It's something about how funky he was with the drum machine—how he could interpret what was in his head and put it out through the machine. You could feel the soul that he had. To be able to control the MPC and make it speak the way you feel, that's how you really hit people. A lot of people can work the drum machine, but you have to be able to put your feeling into it, too, and that's what Jay brought—that soul, jazz, funk, "Funky Drummer" feel. That's what a lot of people don't get. They get drum machines and they might make a hot beat, but is that feeling going to be there forever? A lot of people don't make everlasting music—they make music for today. They're like the disco era.
COMMON: I think he embodied what a lot of Midwestern hip-hop brothers are about. He had the ghetto elements about him, because he's from Detroit. He grew up on the east side of Detroit, so he would be talking about his chain and his truck and getting some ass. He would be on that, but then he would go and sample Ahmad Jamal, or create something from some obscure rock record. His hip-hop embodied the soul and the funk and the spirit of what the Midwest is about.
HI-TEK: He might be gone now because he did his job on earth. His originality was so pure, he came and did what he was supposed to do—he inspired people in such a way, he's got hip-hop going the way it's going now.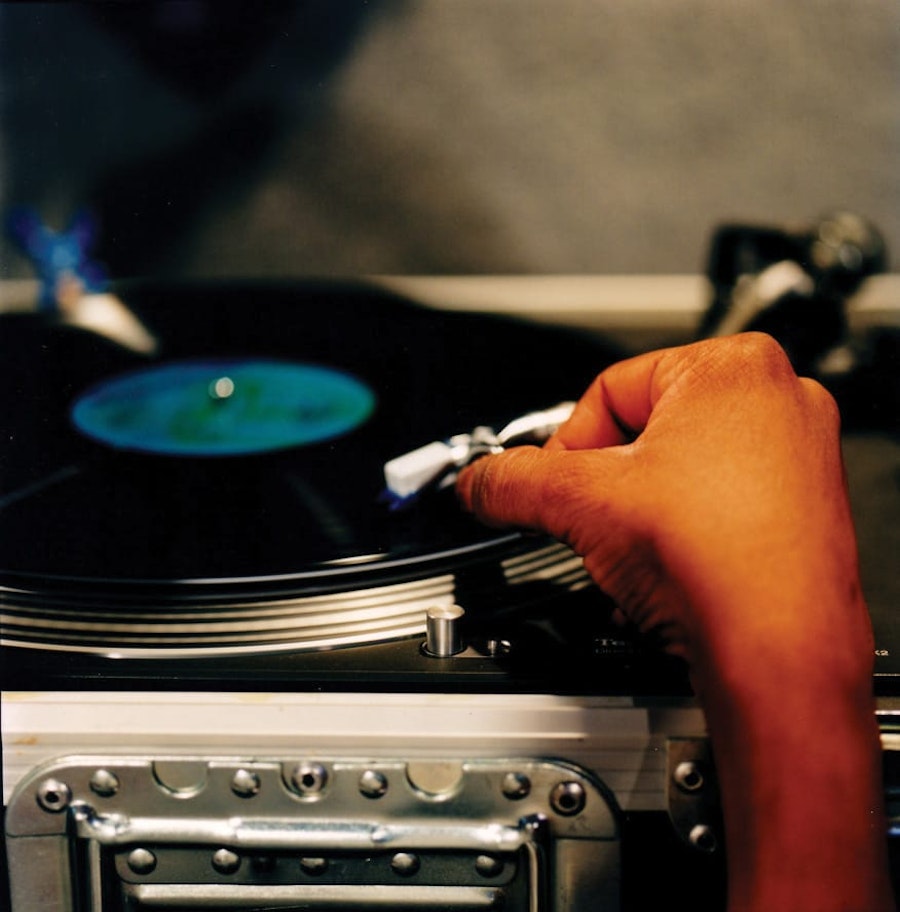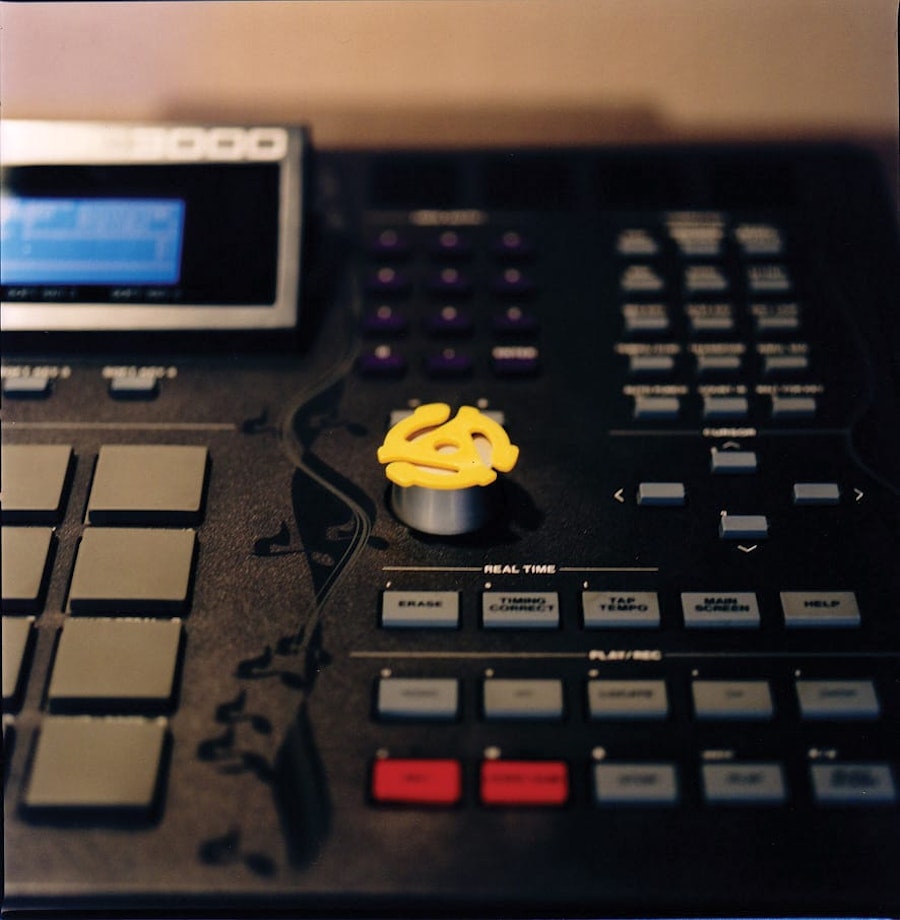 BAATIN: Back when he was young—getting $100 a week for an allowance, getting the freshest gymmies, driving the Escort at sixteen, seventeen—he was blessed. He had a good childhood. The spot he was at, Conant Gardens, was a little rough. As we grew up, cats got older and started listening to NWA. Cats would be doing their thing, but he was never in that circle. He knew those cats, but he was never in that circle. He was always in the basement.
KARRIEM RIGGINS: I met Jay in '96, and the brother was focused—real focused. I met him at this spot called St. Andrew's Hall. He was like, "Come to the basement, man, come to the basement!" So I end up going over there with Common, and Jay was just real open. We grew together, got real close musically, and started working together. We would make beats together, listen to music together…that was one of my closest friends.
DIAMOND D: I used to see him at the Roosevelt Hotel [record show], but I didn't really know him back then. The Roosevelt was the spot in New York where producers used to meet up, the ones who knew about it. We'd get there early—like, seven in the morning. It was like a fucking cattle rush in there. All we did was drive the price of records sky high, everybody digging for shit and looking for the same drums. Tip was in there, Pete Rock, definitely, Lord Finesse, Buckwild, the Beatminerz, Salaam Remi, Large Professor, Rashad Smith. There were a lot of people in there. The 45 King. Nobody would ever see Mark, and that nigga was up in there, eight in the morning. It was just a cool little movement.
BUSTA RHYMES: The first time I heard a Dilla track, Q-Tip was still at his mother's crib back in '93, '94. I don't think he was living there, but he kept his record collection at his mother's crib, so he left his production equipment over there in the bedroom where he used to sleep. I definitely don't think he was living there anymore because that room was too packed with records. His record collection was so fucking stupid, he didn't want to move the shit. We would always go and meet up over there, because his mom's crib in Queens wasn't too far for me to get to from Long Island. He introduced me to the whole Dilla genius. 
COMMON: I first met Jay over at Q-Tip's space. I think this was '96. He had something about him that was just real special. He had been staying with Tip for a minute, and I remember him being on the phone a lot because I think he missed Detroit. He'd be on the telephone sitting down on the floor, talking and digging through records. When he told me he had his group, I was thinking, "You rap?" He was so quiet, I was surprised that he was rhyming, but when I first heard Slum, I was overwhelmed.
BUSTA RHYMES: I heard about fourteen beats on a cassette—a beat tape he sent to Q-Tip—and I lost my mind. I could not believe that a man had figured out a way to make the machine do shit like that. Shit was happening in the beats that I just never heard niggas do before in production, and I couldn't believe he was making the MPC or the SP sound like that. Of course, that's what attracted Q-Tip. Q-Tip brought him in and started this production company called the Ummah—him, Q-Tip, and Ali Shaheed. I was just trying to be the motherfucker that had first dibs.
Q-TIP: I was trying to develop the Ummah as something of a network. With Tribe, I didn't really say "produced by Q-Tip." I said "produced by A Tribe Called Quest" because I felt the individual notoriety is something that we get into it for, but I think we succeed as a unit. That was the MO. I was trying to follow. I was trying to develop the Ummah the same way, but it didn't really pan out like that. Jay had his own wings, and he had his own ideas, and he was like, "Yo, I gotta get my own, because people won't know that I did this or won't know that I did that." He wanted to have clarity, so it was all good.
QUESTLOVE: In my world, Fantastic Vol. 2 was life changing, just like Vol. 1 was before it. Common heard it, and had a whole new vigor about his career—that took him out of the Relativity period into the Common we know today. It brought Mos alive, it brought Kweli alive—it was just breathing new life into people. It was bringing D'Angelo alive, it was bringing Erykah alive, it was bringing the Roots alive. How one demo and one unknown group could spark a fire like this was unheard of. If these motherfuckers' demo could turn people's careers around, then what about an improved album? The shit was crazy—the choruses were perfect, the production absolutely unheard of. 
TODD FAIRALL: Fantastic Vol. 2 is one of the greatest records I've ever worked on, definitely as far as a hip-hop record. I learned so much. Jay opened a whole new world to me that I didn't even know existed, just watching what he was doing. When he would ask for things, no matter how weird they might have seemed to me, just trying to find what he was looking for was definitely a huge learning experience.
JUST BLAZE: Fantastic Vol. 2 felt like he was on the verge of perfecting something. Sonically, it sounded like he was coming out of that Beats, Rhymes and Life sound and moving forward towards what we have now, what his last couple of years of work were. That album was like the end of one generation of Dilla beats, moving on to the next. The way he was combining the live drumming with the keys and the samples, nobody was doing anything like that at the time. 
DIAMOND D: I didn't know all of the samples, but, me being a digger, I knew a lot of them, and I liked how he flipped them. There's this horn player, Chuck Mangione, and this album by his brother. What's the song he used it for? [hums "Fall in Love"] I'm not gonna call out the name of the record, but that's the Mangione sample. I heard that—I was like, "Yo, this nigga's hot!"
COMMON: You could tell we were all children of Tribe, but what Jay Dee did so well was bring that aesthetic, but also bring some street to it, so that real cats on the street could appreciate it.
PETER ADARKWAH: Jay Dee's album on BBE was his first solo album and the first artist album to be commissioned by and released on BBE. I went to Detroit to hang out with Jay Dee—or Dilla as he had just become known as—to talk about ideas for the album. To my pleasant surprise, he had various BBE comps on his wall. I also noticed he had a lopsided collection to what I expected—way more jazz, Brazilian, funk, and soul albums than hip-hop records. We drove around Detroit and I suggested the title Welcome 2 Detroit to him and he loved it. Jay really loved the fact that the Beat Generation series would allow him to do things no one had ever suggested. 
JAZZY JEFF: When I was talking about doing my record with BBE, the first person that was supposed to do a record was Kenny Dope. It was different, for the first time in your life, having someone give you the opportunity to basically say who you are as a producer. Because a lot of us are under the hypnotism of the industry, I had no idea what to do. Peter gave me complete freedom, and as much as I begged for that, I was scared, because it's kind of like, "What do you do when somebody gives you complete freedom?" What happened was he got Jay, and me and Kenny both said to let him go first. His Beat Generation album set the tone for everybody that did it. 
TODD FAIRALL: Jay was really hands-on as far as his beats, especially when it came to mixing—he was definitely right up there at the board, right along with you. He would work different ways, though. Sometimes he would do the track from beginning to end as far as the music. Sometimes he would build a foundation, then bring players in and see what they would bring to it. Whenever he brought in musicians like that, he didn't really stay on top of them. He just brought in people he was confident in and let them bring what they heard to the project. It was the same thing when he was working with artists. He would really let them do what they were feeling. He'd give his input if they asked for it, but he really wasn't a controlling type of producer when it came to what other people were doing, trying to tell you what to do. Even [with] me as an engineer, he definitely let me do what I was hearing. If you went too far in the wrong direction, he'd bring you back in, but he was into it—and he loved mistakes. He would actually make you stop the tape and back up. "Play that again for me…keep that, we're using it."
I never felt that he was trying hard—he just innovated. Common
QUESTLOVE: The primary reason why I even started the idea of a Soulquarians was so I could get first-hand Jay Dee beats.
BUSTA RHYMES: His ability to EQ and hear the music a certain way—you didn't really have too much to do but rhyme on the shit. He definitely made it easy for MCs. Dilla would give you a beat for about thirty seconds on a beat tape. You usually have to put the chorus where you want the chorus and the verse space where you want the verse space. That's what Pro Tools is for, but, overall, you didn't have to do too much to a Dilla track. That shit was damn near a finished production by the time you got it on a beat CD. He was extremely thorough.
JAMES POYSER: De La and the Pharcyde—I remember hearing that stuff and being blown away. All that stuff messed me up, but one thing in particular was this remix [of "Sometimes"] he did for the Brand New Heavies. [sings] "Sometimes you gotta do right…" And I was like, "Whoa." I had heard about him, and I had heard the music, and I was like, "This dude is absolutely incredible." I'm a producer as well as a musician, so his talents in that sense were amazing. As a piano player, I'm really into harmonies and things like that, so when he'd put these layers together, it was like, "Yo, what kind of chord is that?!?" It was so right and so wrong at the same time. 
COMMON: I never felt that he was trying hard—he just innovated. He'd go off of whatever sound he was on at the time. After we did Like Water for Chocolate, which I have to say is heavily influenced by Slum Village, just like Things Fall Apart and D'Angelo's Voodoo—Slum Village was the muse for a lot of the music that came out at that time—Jay Dee could go from that Like Water for Chocolate sound to Electric Circus sound, to Frank N Dank sound, and it was all authentic. He wouldn't even be trying to do it. 
QUESTLOVE: Before Fantastic Vol. 1, we had a nice little 200-beat collection of Dilla treats, so once we got our hands on it, that basically kick-started Voodoo. Even though his songs didn't technically make the album, he was very much a part of the production process. Virgin was mad at us because instead of working on the album like we were supposed to do, we spent two months straight not even recording anything—like, literally putting the record on, learning the chords, then going into the studio and redoing it. We were so stuck on that record. For the longest time, we would just sit there and listen—me, D, and [engineer] Russell [Elevado]. 
JAMES POYSER: It was my little joke about the whole Soulquarian thing—Ahmir was the intellect, D'Angelo was the genius, Jay was the innovator, and I was the Jamaican…I'm just happy to be here with everybody.
QUESTLOVE: There's Jay's Ummah period, which led into his Slum period, which led into his Soulquarian period, which led into his Electric Circus period. I would like to think that whole Electric Circus phase was a Hail Mary throw and the ball is still up in the air. I'm seriously banking on that album having some sort of inspirational result ten years down the line. I feel somewhat vindicated now because the Sa-Ra cats and Platinum Pied Pipers are embracing the Kraftwerk side of things. 
JAMES POYSER: A lot of people didn't really understand the Electric Circus album, but coming up with some of the music for that was crazy. Common wanted to go to the next level and be really experimental, and we were going there—doing different things, trying different things, trying different sounds. That was an amazing time. There was so much music we made that couldn't possibly be used for anything else, because it was so left field—things with different tempos, different time signatures. It was just really creative—extra creative. We tried to go as far as possible with it.
QUESTLOVE: As quiet as it's kept, the ringleader of that whole period was Dilla. If anybody was the reluctant student of that experiment, it was me. The pressure on my head was greater because I was listed as the executive producer, and MCA, our label, was looking at me like, "Don't let this motherfucker go off the cuff," and Common's like, "I'm ready to go off the cuff," and Dilla's like, "Yo, let's go off the cuff!"
Q-TIP: He considered himself "underground," but Jay had all sensibilities working for him. He was such a diverse artist. He knew so much about music, having studied music, and he came up in a musical environment, so he knew how to adapt, which is why his shit is just so lethal.
JUST BLAZE: In my conversations with him, the one thing he would always talk about was how he didn't really like the spotlight—he was more of a regular people's champ. If you notice after he did that wave of albums, he kind of went back to his regular hip-hop and put out the Ruff Draft EP and started doing his thing with Stones Throw.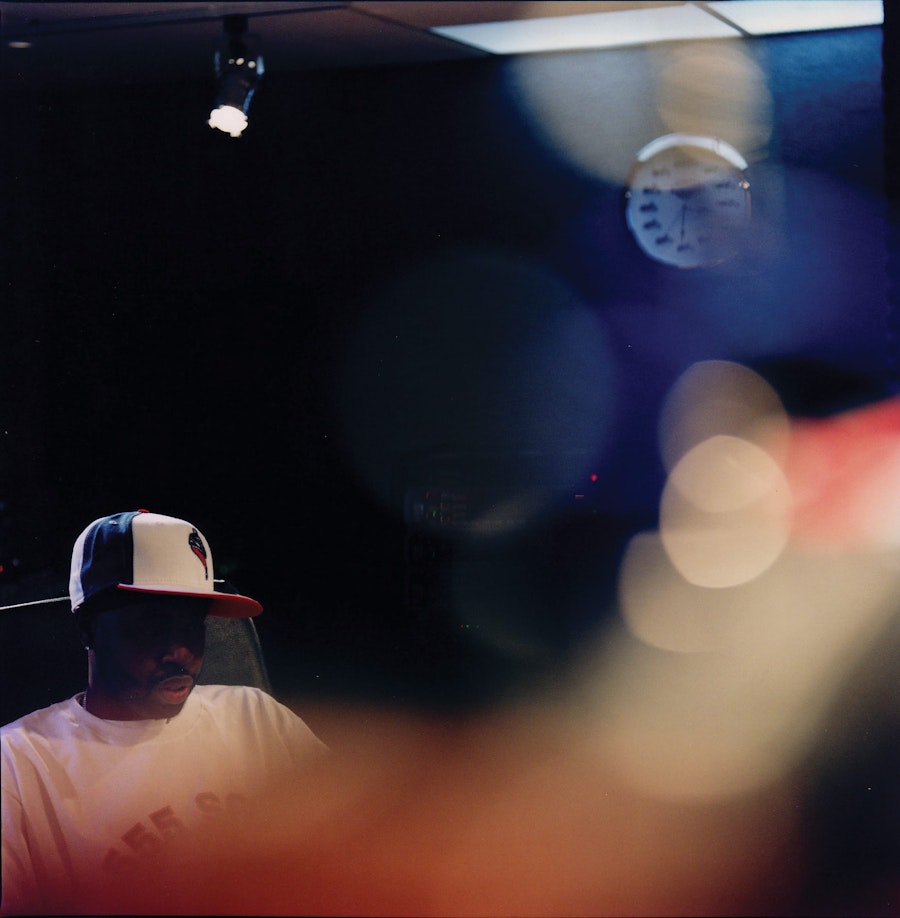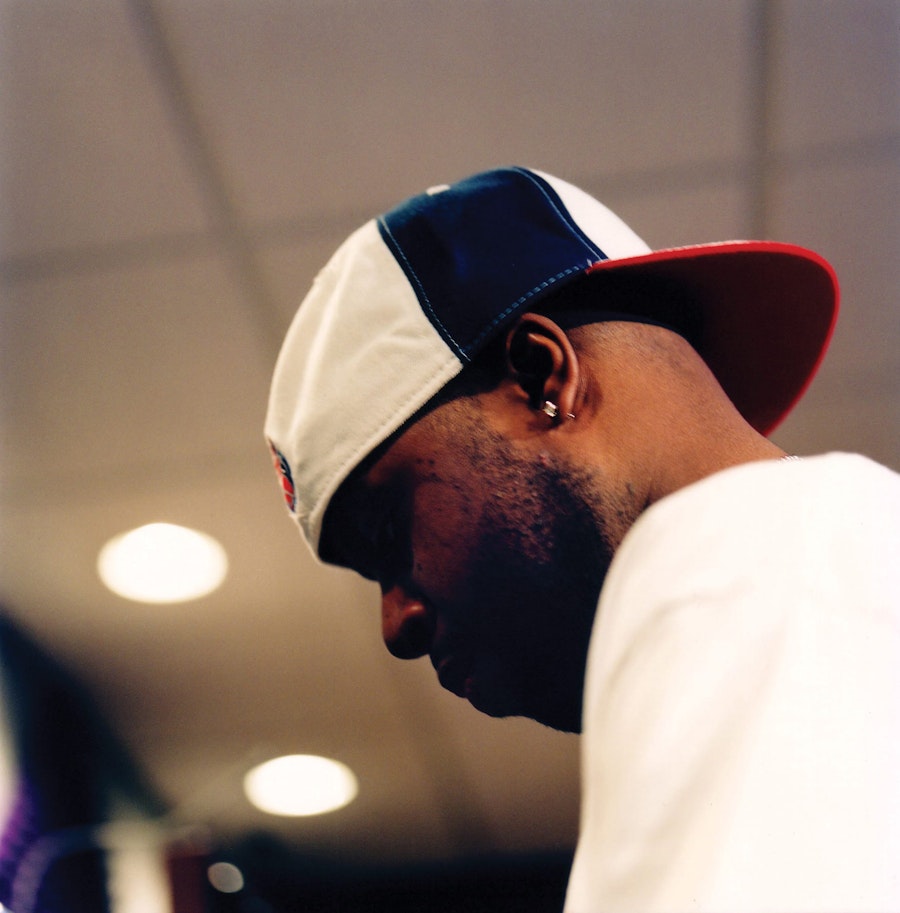 COMMON: I remember talking to him on the phone, like, "Man, you need to come out here [to Los Angeles]. I got a spot out here." I just felt he needed salvation—he needed to get away. It was a time in his life where he knew he was sick and he wanted to get to a more peaceful place in his heart, a more peaceful environment. I think he was going through different trials and hard times, and I felt like his salvation was out here, like this was his home. 
PEANUT BUTTER WOLF: I used to work at this record distributor, TRC, in the Bay Area. I had this record out called Peanut Butter Breaks, and House Shoes called me up from Detroit. He was ordering it for a record store he worked at out there. We started talking and he's like, "You have to check out my boy Jay Dee; he's got beats." This was, like, in '95. House Shoes said Jay Dee was the shit, and he sent me a CD of all these remixes that Jay had done that didn't come out for whatever reason. He's like, "Yo, I think we should put these out." His remixes were good, but I think because of the fact that he wasn't a name yet, a lot of times, the labels would ask him to do stuff on spec, and it wouldn't come out.
HOUSE SHOES: The first record I ever put out, the Jay Dee Unreleased, it kind of tripped me out, because I would get more frustrated, it seemed, than he would. He had all these remixes that he had submitted to all these different record labels and they all fronted. I was like, "Man, give me that shit on DAT—that shit's about to be shared with the world."
PEANUT BUTTER WOLF: I always stayed in touch with House Shoes. Through that, House Shoes was showing him the Lootpack and Quasimoto and all that. Eventually, I started talking to Dilla when Slum Village came out here and did a show. I remember that was when he and Madlib first met. We all felt like it was a historical moment.
HOUSE SHOES: I was backstage at an Alkaholiks concert ten years ago—I took those cats around digging and shit, and Madlib was DJing for them. That was the first time Madlib had heard any Dilla shit, right when Stakes Is High came out. I played him "Stakes Is High" and he was like, "Damn, I just fucked with that!"
J. ROCC: He moved out here [to L.A.] in, like, January or February of 2004, and after that, it was on and cracking. Everybody loved him. We were like his second family, more or less, in addition to the family he's got in the D, like House Shoes and those cats. Out here, it was like, bam! You're down. You're Dilla—if you're down, we're rolling with you.
COMMON: I'd be waking up at the crib grateful—thankful—that I could wake up and listen to Jay Dee making beats. I could wake up to that. How many people can say that?
J. ROCC: We'd go digging all the time, at home and on the road. I'd pick him up and that was it—spots in Venice, spots out here, wherever the car would travel. I'd pick up Madlib sometimes, or we'd meet over at Madlib's house, and we made a day out of it. Jay was always looking out for folks. "We going digging? If not everybody can do it, I don't wanna go. I'll wait—I'll wait for everybody." He wanted to wait for everybody, so we could smoke some weed and crack jokes, and he was funny with it because he was the opposite of Madlib. Madlib don't give a fuck—he'll buy everything. If it looks dope, he's buying it. Madlib would buy the whole store. Dilla would buy, like, two records. 
DAVE NEW YORK: Even though Dilla was out here [in L.A.], he repped the D to the fullest, like, "I'm from Detroit, don't get it twisted." When I was in Detroit with him, it didn't feel like folks had that kind of love for him out there. Out here, he'd walk into a 7-Eleven and motherfuckers would go bananas. That shit never happened in Detroit unless we were at St. Andrew's or somewhere like that. Dilla never let that shit bother him, though. I think it bothered everyone else more than it bothered him. All he wanted to do was make music. 
MA DUKES: When you're from [Detroit], you don't get that big break, because nobody's looking inside for anything. They're looking outside. If you're coming in from another country or another state, they'll get all their due before someone from Detroit. Detroit will look at you and let you go—they don't embrace you. In Los Angeles, it's totally different. The love there is like you were born and raised there. Here, we're kind of coldhearted. Maybe it's because we have so many people here that are talented, that we take them for granted, and it takes something like people like leaving here for us to look.
It's just so far to the left but right on point that sometimes I think dude was an alien—his brain just worked so differently. Just Blaze
JAZZY JEFF: I let other people pay attention to what I do. I pay attention to what somebody like Jay does. 
PROOF: I think he'd just hear different. You know how running water sounds? It would have a different swagger when Jay would hear it.
QUESTLOVE: Jay Dee was the cat that, if you were a freshman on the first day of school, the creative equivalent would be him rocking a polka dot T-shirt with some plaid plants and multicolored sneakers, but walking with a confident stride. He did everything with such confidence. Everyone else would be rocking a track suit or some color-coordinated shit, but his feng shui was just totally out of whack. 
MA DUKES: Artists, you know, are a different breed altogether. Some like Jay might be a little alien. He had a fixation on little alien figures at one time or another, and I half-expected him to be from another era or another place in time. He was a little ahead of his time.
JUST BLAZE: Some people are in tune with another part of the musical spectrum that most of us don't even realize exists. Back in that Beats, Rhymes and Life era, no one was making music like that. Fast forward to today, nobody's making music like his now. It's just so far to the left but right on point that sometimes I think dude was an alien—his brain just worked so differently. It's almost like he was the brother from another planet. 
PHAT KAT: Jay was a different kind of nigga. That nigga was trading secrets with the aliens, and that's on everything. The nigga had this little alien doll sitting on the speaker. We'd be down there laughing and smoking, but when he's getting ready to make a beat, he'd tell everybody to step out of the room. Niggas would walk out of the room, then four or five minutes later he'd be like, "Alright, y'all can come back in." Then he'd play them the shit on the loudspeaker. Get the fuck out of here. He was trading secrets—he'd make us step out of the room, then the fucking tentacles and those other arms would come out of his back and he'd get to making that shit, then he'd let us come back in when he's done, on some other shit. You'd come back in the room like, "What the fuck?!? What's going on, dog…what's going on?" 
MA DUKES: During one period of recovery in ICU, for two days, he sort of rambled and talked to himself. His eyes were wide open and he was looking at the corner of the wall and talking—not whispering, but talking out loud. One of the things I remember was him saying, "Okay, I'll wait on the bus, the white bus…okay, I won't get the red bus. Don't get the red bus." He kept referring to "O.D." I knew Madlib's name was Otis, but I didn't know his last name. I was trying to think of all his friends' names so I could figure out who he was talking about. The nurses were asking me if he had ever done this before. They did all kinds of scans to make sure nothing else was going on. After the two days, I was afraid to bring it up because he was so sick, but a week later, I asked him, "Who is O.D.?" He looked at me real funny, then he asked me why I was asking. I told him that he had been talking to "O.D." for two days and everyone was concerned. 
He said, "I was talking about ODB." I didn't even know he knew ODB! That really floored me. He said he remembered saying it, and he explained that ODB told him not to catch the red bus—everyone that catches the red bus goes to hell. He was to wait for ODB and the white bus. Everyone that is true to the game, and true to their music, could have any ride that they wanted. That's what ODB was telling him, and he was to wait for ODB to come back and get him. It really kind of threw me for a loop, but it didn't seem to phase him one bit. 
It just blew me away how he had this out-of-body experience. It was so calming. I really do believe this was the beginning of his preparation to leave us. He realized that he wouldn't be here long. After that, he became a person on a different type of mission. He had a certain purpose.
J. ROCC: Dilla, forever now, is number one in my eyes, just because he's gone, and that makes him even more of a number one. People ask, "What about Premier? What about Pete Rock? What about such and such?" Pete was out here for the funeral and everything, and he came to the club tribute and me and him just rolled one up, building on Dilla, and he was like, "Man, that cat was the illest, yo…my whole next album's gonna be on some Dilla shit." [laughs] Pete definitely knew. It's dope to see that someone that only had ten years in the game can change things that much and get that respect from his peers—people he looked up to, people he bit when he first started, people he learned from. That's dope. It's humble for those cats to be like, "Hands down, that guy was the illest. We're ill, too, don't get it twisted, but that guy right there was the illest. Jay Dilla."