It was the last weekend before Labor Day 2001, and the sidewalks of New York City were brimming with Saturday-night folks looking for fun. While a decade before the Meatpacking District was literally just that—with refrigerated trucks parked in front of dingy warehouses and the cobblestone streets sticky with animal blood—by the new millennium, those same blocks had transformed into a chic section of town overflowing with boutiques, restaurants, and clubs blasting the songs of summer that included P. Diddy's Black-rock single "Bad Boy for Life" and Destiny's Child's pop-tart anthem "Bootylicious." 
As I was passing one trendy spot, pop sensation Aaliyah's latest single, "We Need a Resolution," blared from the speakers. With a voice that was shy and sexy, the mesmerizing track was the first from her self-titled third album, released a month before. Produced by frequent collaborator Timbaland—whose signature cyberfunk explorations into sound put an electrifying mojo on Black radio in the mid-'90s beginning with Aaliyah's sophomore album, 1996's One in a Million—her cool, broken-hearted soprano blended perfectly with the heat generated from his funky, futurist machine dreams. 
Like Rachael, the emotional android in Blade Runner, Aaliyah became a cyborg chanteuse, a digital diva for a new generation of soul children. With the music being stuck in a rut of stylistic nostalgia and neo-soul mania, One in a Million made R&B's potential feel limitless again, as it pulled listeners into the future. 
Coming a year before Björk's equally brilliant 1995 album Post, Aaliyah's debut, Age Ain't Nothing But a Number, came from a teenage girl from the D who brought the rhythmic weirdness first. 
In 1995, Aaliyah Dana Haughton met Timbaland when she was sixteen after leaving her first label, Jive Records, amid much controversy of an illicit marriage to her then twenty-seven-year-old producer R. Kelly, who'd written most of the material on Age. Although both sides denied the allegations, a marriage license was later published in Vibe magazine. 
While the "pied piper of R&B"—as Kelly proclaimed himself—had gained much fame since the release of his multiplatinum 12 Play album in late 1993, and was given a pass by the press and his fans, Aaliyah was portrayed as a Lolita seductress. When her picture was shown at the 1995 Soul Train Awards (she wasn't in attendance), audience members booed. 
Years later, allegations of Kelly's alleged sexual misconduct continue to overshadow his music, including an infamous golden-shower sex tape, a housekeeper who sued him for sexual harassment, and rumors of millions doled out to settle "dozens" of "harrowing lawsuits" brought by scores of underage girls the musician reportedly sexually abused.
Although Age was a platinum-seller for Jive, the label allowed Aaliyah to be released from her contract. Her management company, Blackground, owned and operated by her mother's brother, Barry Hankerson, who also managed R. Kelly, signed her with Atlantic Records. At the urging of Atlantic vice-president of A&R Craig Kallman (who in 2014 is the label's chairman), Tim (aka Timbaland) flew to Aaliyah's hometown of Detroit, Michigan, with fellow producer, songwriter, arranger, and rapper Missy Elliott.
Initially, Aaliyah's second album was supposed to be helmed by the jiggy prince of production Puff Daddy (P. Diddy) and his trademarked, sample-heavy touch with the Hitmen team (Chucky Thompson, Deric Angelettie, Ron Lawrence, Stevie J., and others), but it never happened. 
"I went to Puff's studio in Trinidad for a week," Aaliyah said in 1996. "We started working together, but we couldn't finish the songs on time. I had to leave, because I had to go to Atlanta to record with Jermaine Dupri." 
Setting up shop in Detroit at Vanguard Studios, which was owned and operated by producer/guitarist Michael J. Powell, who'd overseen Aaliyah's demo material when she was twelve, Tim and Missy went to work. "The first song we recorded was the title track ['One in a Million']," Timbaland told me in 1999. "From our first session, I was blown away by how talented she was." While Missy later claimed that "If Your Girl Only Knew" was the song recorded during their first session, what remains undisputed was the closeness the trio felt during that time. 
The Black noise duo christened the beautiful Brooklyn-born, Detroit-reared singer "Baby Girl," and they became inseparable. Staying at Vanguard for a week, the three of them later flew, according to Missy Elliot, on "a little, little plane," to Pyramid Studios in Ithaca, New York, to finish their work. The end results were the six groundbreaking tracks and two interludes from her second disc, One in a Million. 
Legendary engineer Jimmy Douglass (who worked on countless Atlantic R&B classics) connected with them in Ithaca. "Aaliyah was coming off such a big debut," he says, "so it would've been all right for her to be bratty, but she wasn't. She was such a nice human being. Aaliyah was very quiet, but when she sang, she sounded great. I was impressed."
In July 1996, a month before One in a Million was released, I interviewed Aaliyah at the Sea Grill, a restaurant at Rockefeller Plaza in New York City. Having first met her two years before, I realized that Aaliyah was always a sweetheart, yet very guarded. After a sex scandal that might've squashed a lesser talent, she was obviously resilient. She answered questions thoroughly but tried not to disclose too much about R. Kelly or the alleged marriage. 
"I faced the adversity," Aaliyah said. "I could've broken down, I could've gone and hid in the closet and said, 'I'm not going to do this anymore.' But I love singing, and I wasn't going to let that mess stop me. I got a lot of support from my fans and that inspired me to put that behind me, be a stronger person, and put my all into making One in a Million." 
Sitting next to her equally beautiful mother, Aaliyah was radiant, coy, and confident as she talked about Tim and Missy's production skills. "At first, Tim and Missy were skeptical if I would like their work, but I thought it was tight, just ridiculous," she said. "Their sound was different and unique, and that's what appealed to me. 
"Before we got together, I talked to them on the phone and told them what I wanted. I said, 'You guys know I have a street image, but there is a sexiness to it, and I want my songs to complement that'; I told them that before I even met them. Once I said that, I didn't have to say anything else. Everything they brought me was the bomb."
Besides Tim and Missy, she also worked with producers Kay Gee (Naughty by Nature), Daryl Simmons (L.A. Reid and Babyface), and Vincent Herbert (Toni Braxton), who laced her dope remake of Marvin Gaye's classic "Got to Give It Up," which featured a smooth Slick Rick rap. Aaliyah explained how the remake came about: "I wanted some real party songs, so when my uncle played me that [original track], I thought of how I could make it different. Slick Rick [who'd been in jail] was on work release at the time, so Vincent got him on the song. 
"I don't know how Marvin Gaye fans will react, but I hope they like it," she continued. "I always think it's a great compliment when people remake songs. I hope one day after I'm not here that people will cover my songs."
Aaliyah's uncle and manager Barry Hankerson was the person most responsible for making his niece a star. "Barry was bringing Aaliyah to the studio to record when she was twelve years old," remembers producer and Vanguard owner Michael J. Powell via telephone from his home in Detroit. "At the time, Barry was trying to get Aaliyah a deal with MCA, and he came to me to make her demos." 
Powell was a Chicago native whose studio, Vanguard, was a place that made sophisticated soul. Best known for the lush retro-nuevo production on Anita Baker's incredible Rapture album in 1986, Powell has also worked with Aretha Franklin, Patti LaBelle, and Gladys Knight, who was married to Barry Hankerson from 1974 to 1978. "As a producer, Michael is a very patient person with great ears," says Bill Banfield, composer and professor at the Berklee College of Music. A friend of Powell's, he has also recorded with him. "Vanguard was the second generation of Motown with a live band, polished arrangements, and Detroit soul." 
Powell, who is still working in Detroit, recalls working with the singer back before her debut: "That was the time before Aaliyah went to work with R. Kelly, and she sang in a full, powerful voice that was like Whitney Houston's. We recorded a few covers—'The Greatest Love of All,' 'Over the Rainbow,' and 'My Funny Valentine,' which she had sung on Star Search. She could handle big ballads, and she had great range. I have heard her do things the public have never heard. She was a natural."
One of Aaliyah's first professional gigs was singing with her aunt Gladys Knight in Las Vegas. "We performed at Bally's five nights a week with a little break in between," Aaliyah said in 1994. "Singer David Peaston [whom Hankerson also managed] opened the show, and then Gladys would bring me out to sing 'Home' with her, and then we did 'Believe in Yourself.' I loved it; for me, it was like being on tour." 
In 1996, while Aaliyah cited "One in a Million" as her favorite song, the label chose to release "If Your Girl Only Knew" as the first single. However, having debuted in 1994 with the more traditional soul stylings of R. Kelly writing and producing Age Ain't Nothing But a Number, not everyone was pleased with the singer's new direction. 
That album broke ground with its experimental tempos and drum programming and hip-hop soul songwriting. Jason King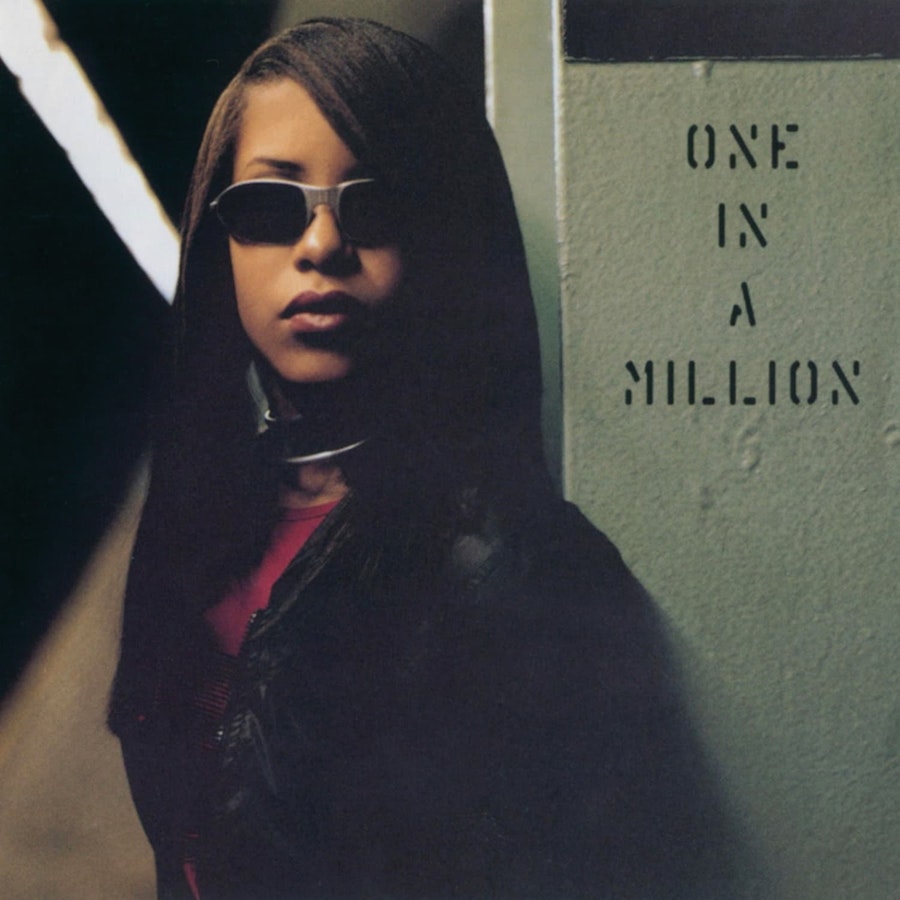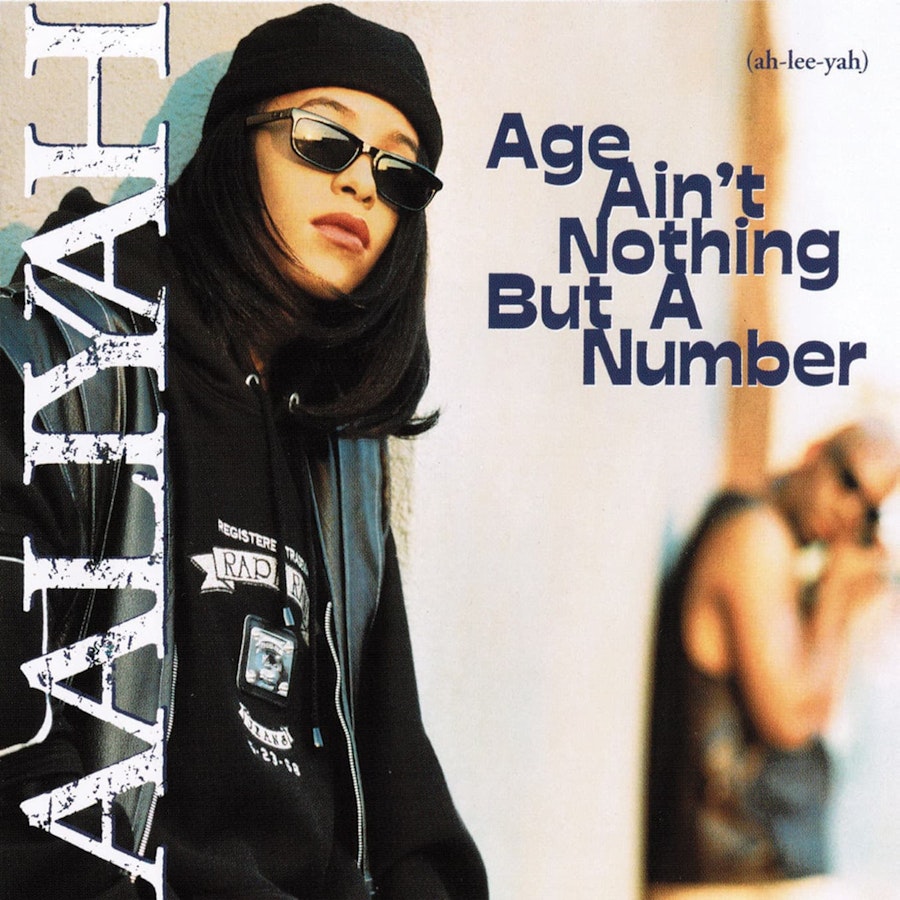 "Me and Tim were so excited, because this was the first production we were doing outside of DeVante's camp," Missy explained. In addition to Jodeci and their famed producer DeVante Swing, the aforementioned camp of young upstarts included Sista (Missy's rap quartet), Ginuwine, Magoo, Playa, and Tweet. "We were only supposed to do one record, but Craig [Kallman] kept asking us for one more; but, when they played [the singles] 'If Your Girl Only Knew' and 'One in a Million' for radio programmers, they were afraid to embrace it. They said the beats were too different and it wouldn't fit in with their playlist. They wanted something that sounded like Puffy." 
Still, when a few braver souls started playing the record, it just took off. "That album broke ground with its experimental tempos and drum programming and hip-hop soul songwriting," says Jason King, cultural critic, musician, and the director of the Clive Davis Institute of Recorded Music.
By 2001, Aaliyah released a handful of Timbaland-produced, soundtrack-supported singles that pushed the experimental sound even further—including the Grammy-nominated scorchers "Are You That Somebody?" from 1998's Dr. Dolittle and "Try Again" from her costarring vehicle Romeo Must Die in 2000. As pop critic Kelefa Sanneh wrote in 2001 in the New York Times, " 'Try Again' helped smuggle the innovative techniques of electronic dance music onto the pop charts, establishing Aaliyah as pop's most futuristic star."
The lyrics of both songs were penned by former Playa member Static Major, who also wrote "We Need a Resolution." Like Missy and Timbaland, the songwriter was once a protégé of Jodeci producer DeVante Swing. Engineer Jimmy Douglass, who has worked side by side with Timbaland on every production since the early days, says of the late songwriter, who died in 2008 from myasthenia gravis: "Static was like a brother to Tim, and he knew exactly how to write to Tim's music. The first record they did together was Ginuwine's 'Pony,' and that led to their [musical] history.
"We recorded 'Are You That Somebody?' at Capitol Records' studio in Los Angeles," Douglass recalls, "and it was a soup-to-nuts session, which means we did the entire song in one session. Wrote it, tracked it, and mixed it from 11:00 p.m. to 9:00 a.m.; the next to last thing we added was the sound of the baby, and the very last time was Tim saying, 'Dirty South.' It was a union studio, so they weren't used to working overnight; we were trying to finish that song as quick as possible."
Douglass also engineered the "Try Again" sessions, which began with Static writing a song that was inspirational. Recorded in New York City at Sound on Sound Studios, "Try Again," as Douglass recalls, "was originally written to inspire young people, but Barry [Hankerson] heard it and told them, 'It's got to be about love.' The melody and hook were the same, so Static changed the lyrics and it became a love song." 
In addition, Aaliyah had begun an acting career that was taking off. Cast in the Joel Silver–produced kung-fu crime flick Romeo Must Die as well as the Anne Rice vampire thriller Queen of the Damned and the Matrix sequels, Aaliyah hadn't released a full-length album in the five years. "I wanted to take a break after One in a Million to just relax, think about how I wanted to approach the next album," she told journalist Elon Johnson that April. "Then, when I was ready to start back up, Romeo happened, and so I had to take another break and do that film and then do the soundtrack, then promote it. The break turned into a longer break than I anticipated."
Back in the Meatpacking District that August night in 2001, I gathered with friends at the then-popular club APT where DJ Chairman Mao spun old-school hip-hop and soul as high-heeled girls sipped crimson-colored cosmopolitans. 
Two hours later, a strange vibe could be felt in the wood-paneled room as folks began looking strangely at their Blackberries, pagers, and cell phones. Standing beside me, a female friend suddenly blurted, "Oh my God, it says here that Aaliyah died in a plane crash." Seconds later, along with other women in the room, she began to weep. 
The accident occurred when she and her team were returning to Miami, Florida, from the Bahamas, where she shot the video for "Rock the Boat," the third single from Aaliyah, her third album finally released in 2001. Their small twin-engine Cessna plane was several hundred pounds overweight and crashed after takeoff, exploding on impact. The pilot was found to have had cocaine and alcohol in his system and had falsified data in order to receive his FAA license.
At the age of twenty-two, Aaliyah Dana Haughton became the latest pop star to enter that rock-and-soul heaven that the Righteous Brothers sang about so many years before. Glancing around at the crying females, most no older than Aaliyah herself, it became obvious to me that she was much more than a star—she was one of them. 
Harlem resident and former Jive Records executive Jeff Sledge, who had known the songstress since she was a fifteen-year-old schoolgirl, had returned from the movies with his fiancée when he heard the news. "It was supposed to be hip-hop night on Hot 97, but they were playing a mix of Aaliyah songs instead," he recalls thirteen years later. "And then [DJ] Red Alert announced that she had died. I was stunned." 
Of course, he wasn't the only one. For days, the world mourned the young star with television specials, radio interviews with her contemporaries and friends, and a candlelight vigil in front of her alma mater, the Detroit High School for the Fine and Performing Arts. Furthermore, her stunning movie-star features were plastered on the covers of newspapers and magazines. 
Although she had the looks of a femme fatale, she was a sweet girl who'd been forced to grow up much too fast and died too young. However, as we all know, icons never die, because the images are forever. In her short lifetime, Aaliyah must've had her picture taken a million times, made countless videos, and created music that is still relevant to fans as well as to fellow pop idols Beyoncé, Drake, Chris Brown, Rihanna, and others. 
"There are so many artists trying to re-create the Aaliyah vibe in their music," says singer Courtney Noelle, who was in seventh grade when the Black pop princess died. Growing up on the East Side of Pittsburgh, Noelle made up dances to "One in a Million" while watching the video constantly. "Aaliyah was so relatable and cool; she wasn't over-sexualized, so we didn't worry about Mom disapproving," Noelle continues. "She sang, danced, and acted, but she did it all so effortlessly. She was just so beautiful and graceful." 
While One in a Million was a landmark, the adolescent wonderfulness of Age Ain't Nothing But a Number is often overlooked when Aaliyah's small canon of work is examined. Of course, as Jason King points out, "Age has been marred by their troubling marriage and the [statutory] rape/pedophilia allegations that would come later. I don't think we can now hear Age, particularly given the title, without taking the issue of teenage rape into account. So when I'm listening to Age, I'm struggling to try to listen to it out of context, but mostly I'm hearing R. Kelly as an alleged predator presenting to us his sonic and musical vision of how he wanted Aaliyah to exist in the commercial marketplace." 
Still, for me, Age Ain't Nothing But a Number connects with many memories of the '90s soul years that gave us debuts from Mary J. Blige, Jodeci, D'Angelo, Faith Evans, Maxwell, Erykah Badu, and the era's most successful singer, writer, and producer, Robert Sylvester Kelly.
In 1991, R. Kelly and Public Announcement signed to Jive Records a few years before Britney Spears and the Backstreet Boys took them mainstream. Better known for being the home of top-tier hip-hop acts A Tribe Called Quest, Boogie Down Productions, Schoolly D, and E-40, the Jive label was put into the business of soul by the success of Kelly's post–New Jack Swing sound on Born into the 90's and 12 Play.
"Barry Hankerson had been talking about his niece Aaliyah since she was twelve, but [label owner Clive Calder] thought she was too young," says A&R man Jeff Sledge, who began working at the label in 1992. "When she turned fourteen, Clive agreed, but only under the condition that R. Kelly produced the whole album. Musically, it just made sense."
For Robert Kelly, 1993 was a hell of a year. A bittersweet twelve months that included a substantial development in his R&B sound, the death of his beloved mother, Joanne, and the success of his album 12 Play, which was praised by critics and fans alike. It was also the year he began working on the material that would eventually become Age Ain't Nothing But a Number. 
Although R. Kelly attempted to uphold his Chi-Town swagger after the death of his mother, the man was a mental mess. There were bizarre reports of the singer locking himself in hotel bathrooms during press days, blowing off Rolling Stone photo shoots, and sleeping in the closet. "His mother was the sweetest lady," Jeff Sledge says. "When she died, he had a nervous breakdown. During that time, he was also making Age, so Aaliyah was always around to comfort him. After his mother's passing, all he felt he had left in life was his music and working with Aaliyah." 
R. Kelly's love for music began when he was a fifteen-year-old student at Chicago's Kenwood Academy where he encountered famed music instructor Lena McLin. The niece of gospel innovator Thomas A. Dorsey, she taught her students opera, gospel, jazz, and soul. As a child growing up during the Depression, she lived with Reverend Dorsey and played in church. While other girls wanted dolls, Lena McLin wanted sheet music. 
McLin taught R. Kelly everything she knew about the keyboards, pushing him by anointing her student "the next Stevie Wonder." Encouraging the poor lanky boy from the South Side to put down his basketball and sit at the piano, she started him writing songs as well as teaching him discipline. "He didn't have much," McLin explained to me in 1995 in a Chinese restaurant in the Hyde Park section of Chicago. "He came from a terrible ghetto and sometimes wouldn't have the clothes the other kids had, but I had a vision of what he was going to be. The Lord told me he was a genius, and I wouldn't take no for an answer." 
So, what exactly is a genius? "A genius lives in the present day, has studied the past, and preconceived the future," explained McLin. "Robert's mission is to bring back the real essence, the real creativity, the real soul to the music." Although Robert dropped out of Kenwood when he was seventeen, he already had five hundred completed songs in his portfolio, according to McLin. "Well, I don't think it was five hundred, but it was a lot," R. Kelly told me in 1995 while mastering his third album at the Chicago Recording Company (CRC). Founded in 1975, it is billed as the largest studio in the Midwest. The studio became R. Kelly's main sound factory in the early years. 
For R. Kelly, the state-of-the-art room became the rhythmic cathedral where he would expand on the musical legacy of Windy City soul—his city where the Chi-Lites once doo-wopped on street corners, Leroy Hutson made gangster-lean tracks for Curtom, and a young rapper named Common was recording his Resurrection album somewhere across town. 
"Miss McLin started me writing every day," Kelly said. "I'd write a song and she'd tell me it was the most beautiful song she'd ever heard. She also started me messin' around with the piano. I just wanted to make her happy." Growing up in the notorious Ida B. Wells Homes, Kelly found those streets a lot more dangerous than the days of Cooley High. 
"I had a lot of ups and downs, lots of lessons, and trials and tribulations," Kelly said. Avoiding the gangs, he spent much time at a neighbor Willie Pearl's house playing her keyboards. One of the first songs he wrote, "Orphanage," was inspired by a television program. Singing in L stations throughout the city, he waited for strangers to drop change in his chitlin bucket. 
Kelly was discovered by house-music pioneer and former Trax Records employee DJ Wayne Williams. After seeing him perform original material at a friend's barbecue, Williams had to convince his new bosses at Jive Records to sign him: "I was constantly telling them that R. Kelly was the shit, but it took Barry Weiss, the president of the label, coming to Chicago, before they finally said yes. Jive had full confidence in him and gave R. Kelly creative freedom." While Kelly's debut, Born into the 90's, sounded as though it was jacked wholesale from the Teddy Riley/Aaron Hall school of Harlem boogie, by the time 12 Play came out in 1993, the brother had perfected a baby-makin' style on tracks "Bump N' Grind," "Your Body's Callin'," and the epic erotica of "It Seems Like You're Ready." 
Additionally, the album's more danceable tracks, "Summer Bunnies" and "I Like the Crotch on You," showed his dance-floor diversity. Still, whether the tempo, Kelly's lyrics were often sexually explicit, filled with lustful references and obvious double entendres. "He grabbed the brass ring by stepping fully into the role of hypersexual super-stud," Jason King says. "That's an archetype in Black music that stretches very far back and that Isaac Hayes took to new heights in the early 1970s. Songs on 12 Play were very much musical analogues of the celebration of Black, freaky, and carnal culture in the 1990s." 
Soon afterwards, Kelly began applying his newly developed, smoothed-out, seductive sounds to singles for Hi-Five ("Quality Time") and Changing Faces ("G.H.E.T.T.O.U.T."), and was more than ready to tackle a full-album project for his manager's niece. "With the flair and energy he puts into his music, we can feel it," McLin said. "Even when working on songs for others, he touches all the talent he comes in contact with; Robert's mission is to bring soul music back." Inspired by an extensive list of vocalists, musicians, and producers including Quincy Jones, Donny Hathaway, Curtis Mayfield, and Tyrone Davis, he turned himself into an R&B auteur on the Age Ain't Nothing But a Number project. 
R. Kelly was determined to become a one-man Holland-Dozier-Holland with a splash of Phil Spector eccentricity to keep things interesting. "Age was solely an R. Kelly production intended to not only introduce us to Aaliyah, but to show off R. Kelly's polymath awesomeness," says King. "It's hip-hop soul in the way that Mary J. Blige, Xscape, and SWV fused those genres. But, Aaliyah embodied the hip-hop soul merger in a different way. She had the sweet, soothing, and slightly reserved soprano more associated with Diana Ross, Minnie Riperton, or Janet Jackson. I don't think any producer understood what contemporary R&B audiences wanted to hear and pushed them further in the 1990s more than R. Kelly."
In the summer of 1993, with Aaliyah on break from the Detroit High School for the Fine and Performing Arts, she spent her entire vacation holed up inside the CRC. "The first song we recorded was 'Old School,' which I loved, because it had an Isley Brothers flair," Aaliyah said. "That song didn't take long to do, maybe two days. At first, I had to get comfortable, but I had been around Robert, so it was cool. Both Robert and I are perfectionists, and if you listen to the music, there is a lot of passion in it."
Like Batman, one of his favorite comic book characters, R. Kelly worked best at night. "Most people are asleep, so it's just the moon, the stars, the quiet, and the music." Subsequently, the nights spent with the underage singer led to Kelly's first accusations of statutory rape when an alleged affair began between them. Although there was a twelve-year age difference, the affair supposedly led to marriage, which paved the way for scandal and an annulment. While R. Kelly and Aaliyah always denied these accusations, the man who wrote the title track to Age tellingly said, "I write from everyday experiences and what moves me; that, to me, is a true writer. I love all forms of music. Everything that comes into my mind and hits my heart, I write it and record it. I love songs that mean something, and have some kind of truthfulness to them."
Photographer Terrence A. Reese (aka Tar), who shot the album covers for 12 Play and Age, recalls that during the shoot "Aaliyah relied on Robert to teach her. He was like Berry Gordy to her Diana Ross. The following day was her fifteenth birthday, and she was also going to film the 'Back & Forth' video, so they were working on the dances and styling. You could see the attraction between R. Kelly and her."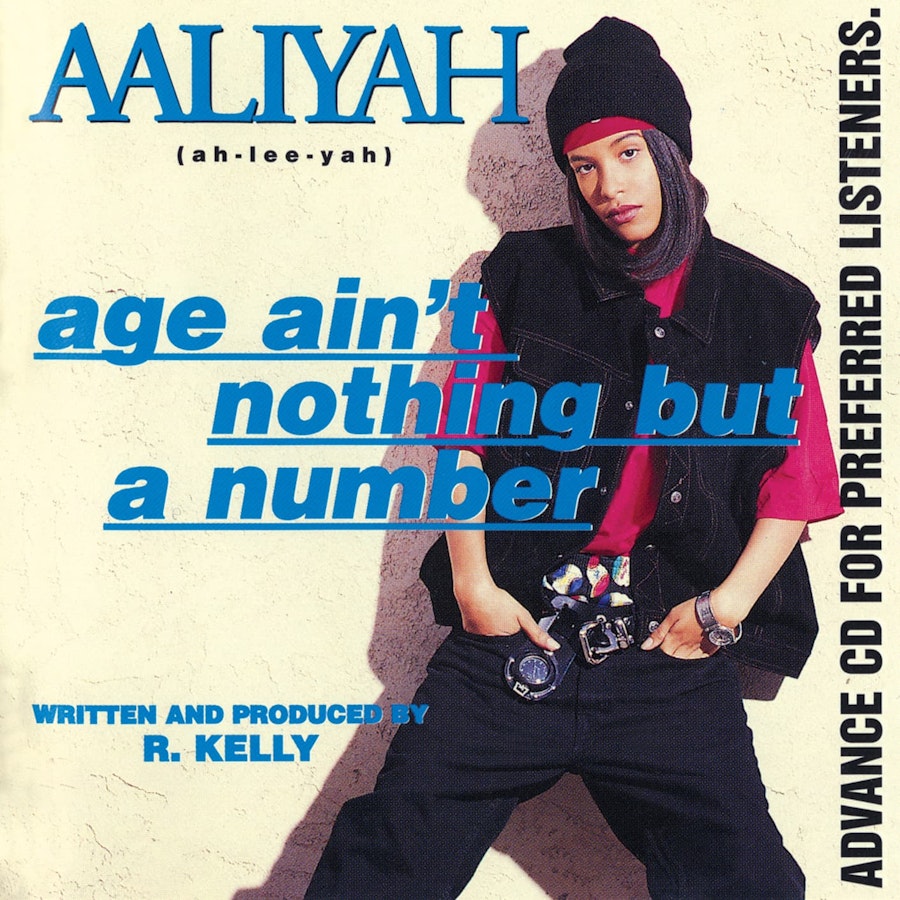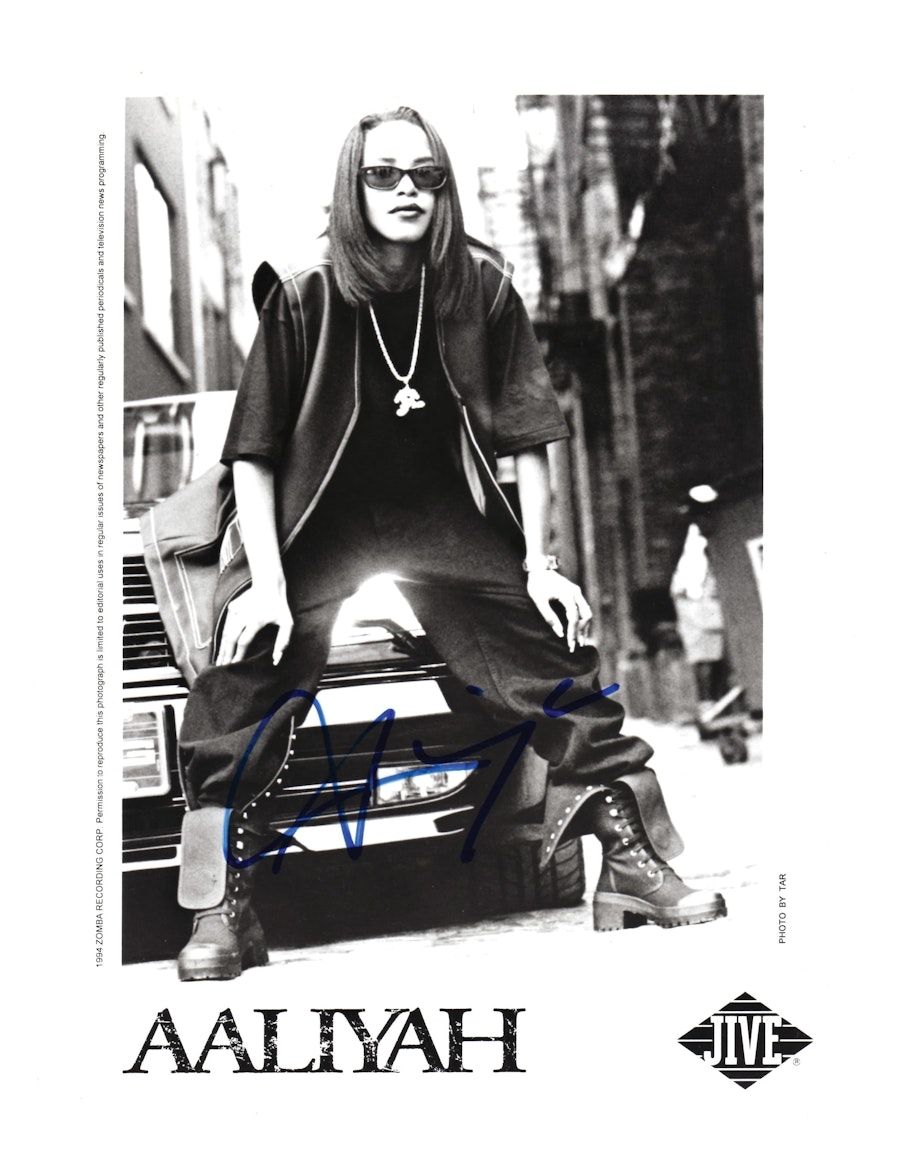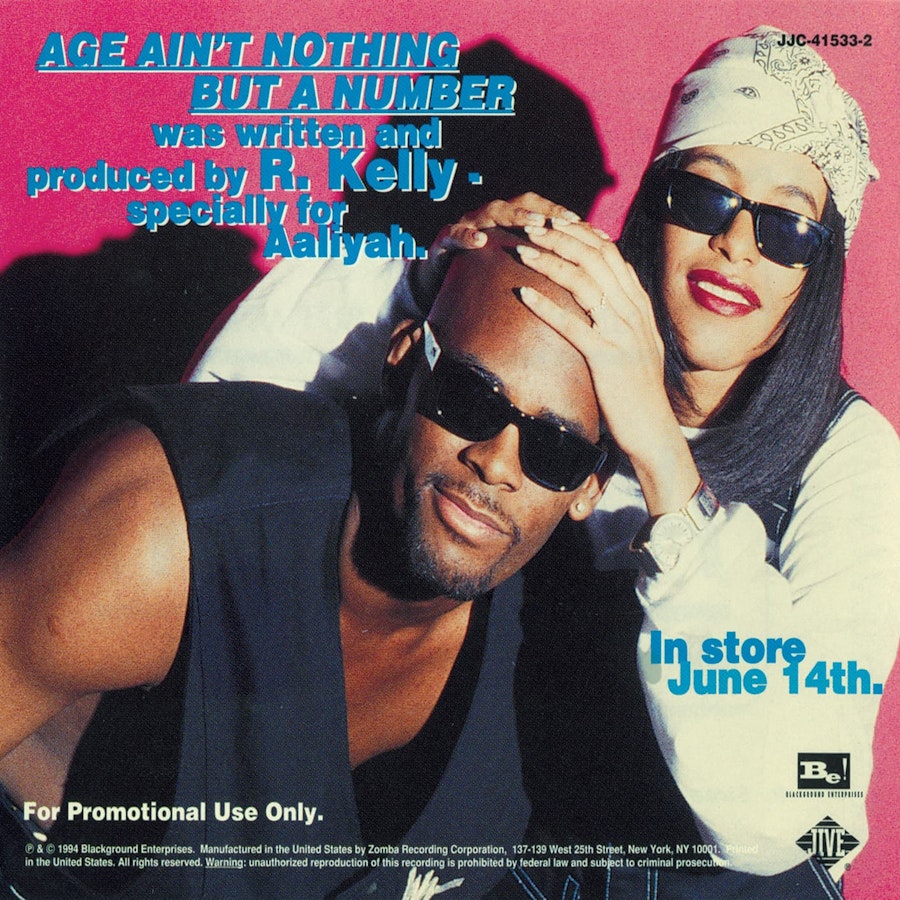 Turning back the hands of time to Good Friday, 1994, I was on a flight from New York City to Detroit to interview Aaliyah. Hired by Jive Records publicist Lesley Pitts, who was also my girlfriend, I was assigned to write the budding singer's bio. Having worked with TLC and Toni Braxton on their debuts, Lesley was excited about the teenager's pop potential.
Aaliyah's first single, "Back & Forth," was already being played on the radio and video channels. Unlike the broken-glass balladry of Mary J. Blige, which was hard as the Yonkers ghetto she hailed from, Aaliyah's voice had a soft strength that reminded me of the Black pop women (Dionne Warwick, Marilyn McCoo, and Barbara McNair) I'd grown up listening to in the '70s.
For weeks, Lesley had been bragging that this new kid was going to be large; after hearing a few tracks, including "At Your Best (You Are Love)," her lovely cover of the Isley Brothers' ballad, I was hooked. "I like to groove to artists like Parliament or the Isley Brothers, because that was when music was really real," Aaliyah said later that day. "I just think the Isley Brothers are so unique." 
After my jet landed in the Motor City, I took a short cab ride to the Sheraton Hotel and within minutes was sitting in the dining room with Aaliyah, her mother Diane, and Lesley. Dressed casually in jeans and sneakers, Aaliyah wore her shades, but soon took them off as she became more comfortable with me. "When I was younger, I used to go around the house singing with my mother," Aaliyah said, her voice poised and proper. 
Coming from a middle-class family, she was a product of nice schools and an artistic yearning that was encouraged with classes. "I'm a big fan of Johnny Mathis, so I used to sing 'Chances Are' with my mom. Luther Vandross was another favorite. I was so drawn to singing, because I could get away from everything, and I just loved it." 
Uncle Barry first introduced Aaliyah to R. Kelly when she was twelve. "He was just completing Born into the 90's, and I sang for him," she smiled, her voice lightening. "I sang for him, and he liked what he heard. Still, we didn't start working on the album until a few years later." 
Arriving first in January of '93, when there was snow on the ground, Aaliyah returned in the summer, and their relationship clicked in the studio. "We vibed off of one another, and that's how the songs was built," she said. "He would vibe with me on what the lyrics should be. He'd tell me what to sing, and I'd sing it. That's how the whole album was done. We put in a lot of hours; as far as the music, we'd be in there all night making sure it was perfect. There were times when I was tired, but I knew I had to push on if I wanted to come off." 
When the two weren't recording, they'd be in the studio watching horror movies. "Silence of the Lambs was my favorite," she said. "The studio can be hectic, so sometimes we went to McDonald's." 
While some of the Kelly's double entendres could be embarrassing, Aaliyah defended "Back & Forth," a song whose title hints of sex. "It's not a song about love or whatever; it's about going to a party and having fun. I have songs about love, crushes, or whatever, but that song is about dancing. This album is about teens and what they go through." One of the more forward crush records was the sensually upbeat "No One Knows How to Love Me Quite Like You Do." Aaliyah smiled when I asked about it and said, "Every girl looks for that one person who is going to love them right. That song is saying, when it comes down to it, I like how you satisfy me."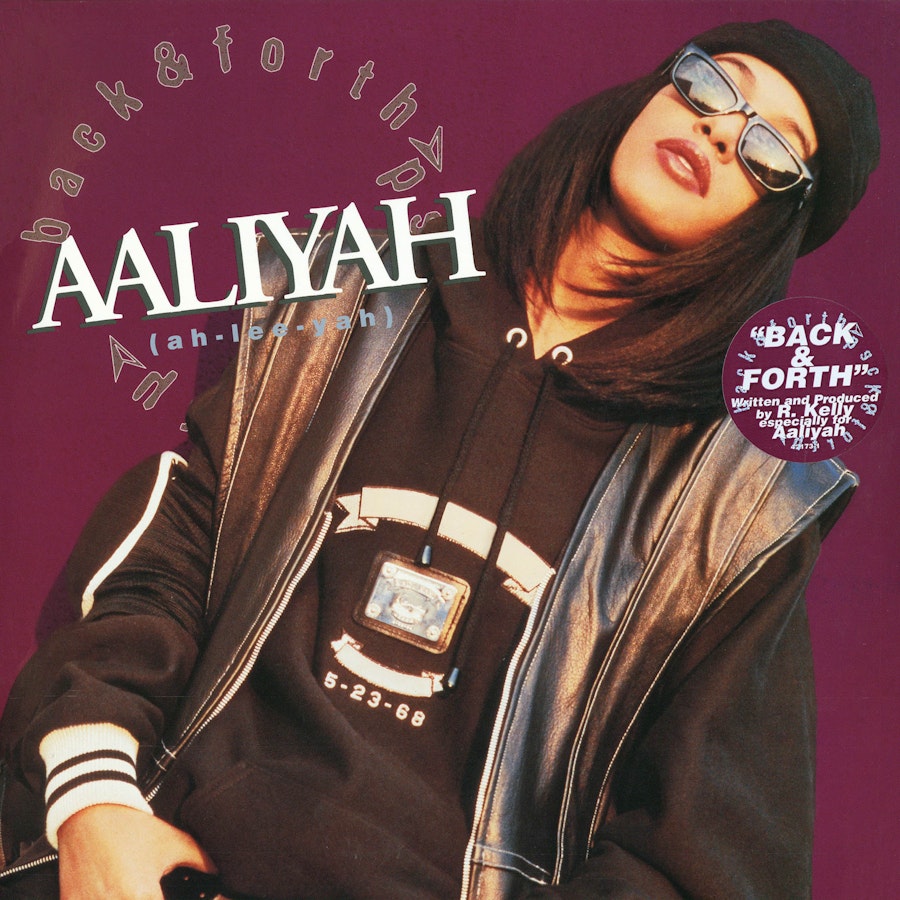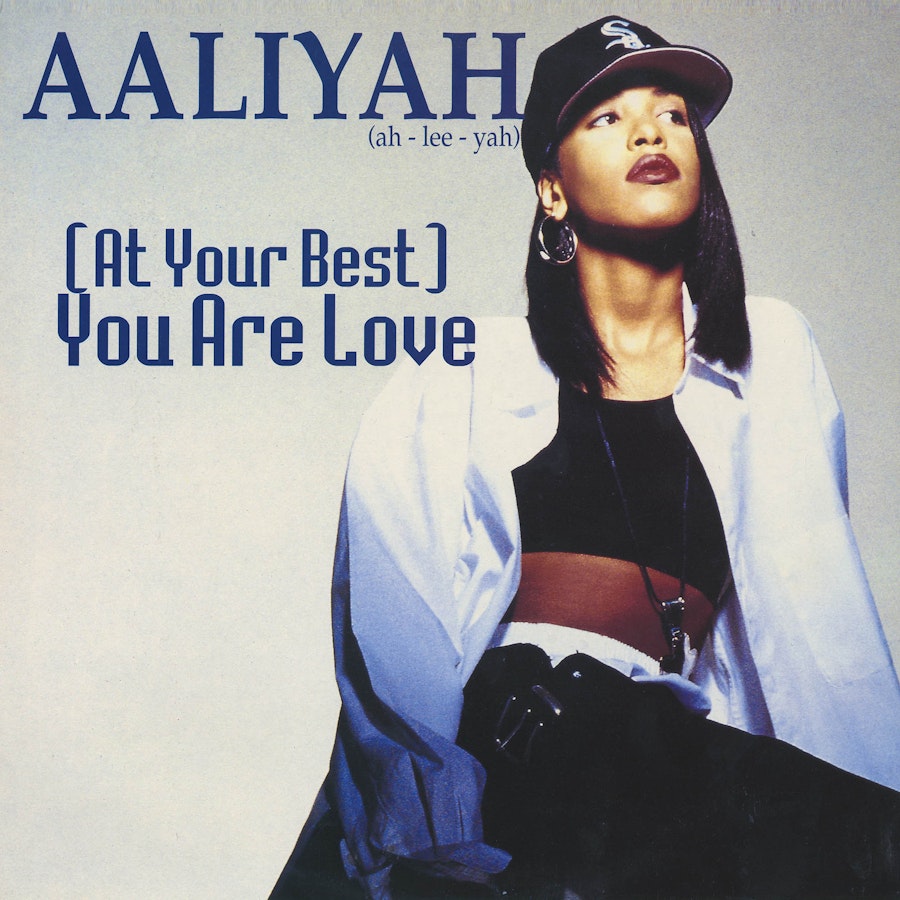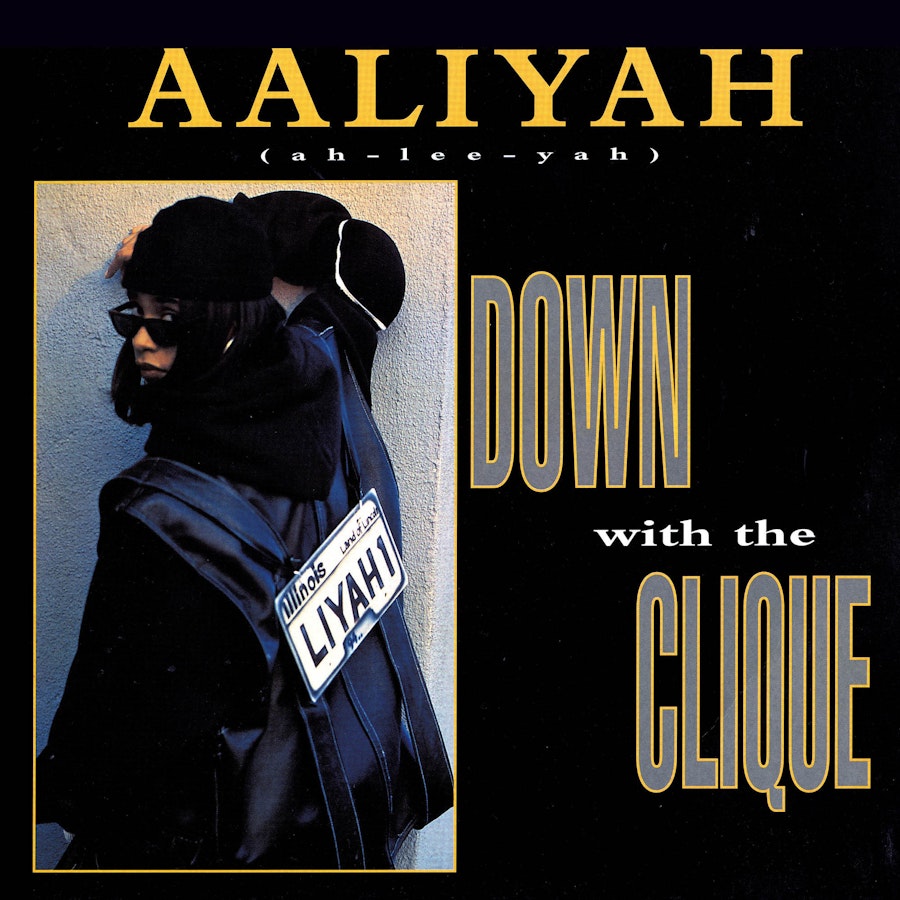 Months before Age was released on May 24, 1994, the stylish Millicent Shelton–directed clip for "Back & Forth" was shot at Aaliyah's performing arts school in Detroit, where teens were recruited to be in various scenes. "That was my first video, but Millicent made me comfortable." Between takes, she listened to the music of Tupac, Wu-Tang, and Gang Starr. "They all rap on an intellectual level."
In the studio, she was a sponge who later spoke about her aspirations to produce and write: "When we were recording 'Down With the Clique,' I watched how Robert [Kelly] laid the drums and everything. He taught me to play the piano a bit, and I'm also trying to learn the mixing board, though it looks complicated. The studio is my first love."
After wrapping the interview, Lesley and I went upstairs to our hotel room. Once inside, I turned to her and bluntly stated, "I know this sounds crazy, but I get the feeling R. Kelly is sleeping with that girl." 
Looking at me as though I was losing my mind, Lesley was appalled. "Why would you say something like that?"
"It's just a feeling I get."
"Well, it's not true, so don't say that," she scolded, more protective publicist than loving girlfriend. Of course, a few months later, the entire sordid story became yet another tale in the Babylon that is the music industry that eats its young. 
In 2013, journalist Jim DeRogatis, who broke the R. Kelly sex scandal in 2002, told the Village Voice, "I had Aaliyah's mother cry on my shoulder and say her daughter's life was ruined. Aaliyah's life was never the same after that."
Six days after the disaster that ended Aaliyah's life as well as the lives of the pilot and seven members of her team, I sat in my Brooklyn apartment watching footage from Aaliyah's funeral on Entertainment Tonight. There were images of the white horse-drawn carriage that carried her casket from Frank E. Campbell Funeral Chapel to St. Ignatius Loyola Church on East Eighty-Third Street in Manhattan.
After the funeral, in front of thousands of fans, twenty-two doves representing the years of her life were released in front of the church as her mother Diane, father Michael, older brother Rashad, Uncle Barry, and fiancé Damon Dash cried. The only person missing, for obvious reasons, was R. Kelly.
Six years before—just a year removed from his notorious split with Aaliyah—R. Kelly sat inside his studio at CRC telling me about producing for other artists, including Michael Jackson ("You Are Not Alone") and Kelly Price ("Friend of Mine"). "I have many styles," he said. "I'm more than just the 12 Play guy. I don't write one kind of thing."
Looking at him closely, I asked, "If there was just one person you could work with right now, who would it be?" Without hesitation, he held his head high and shamelessly answered, "Aaliyah."