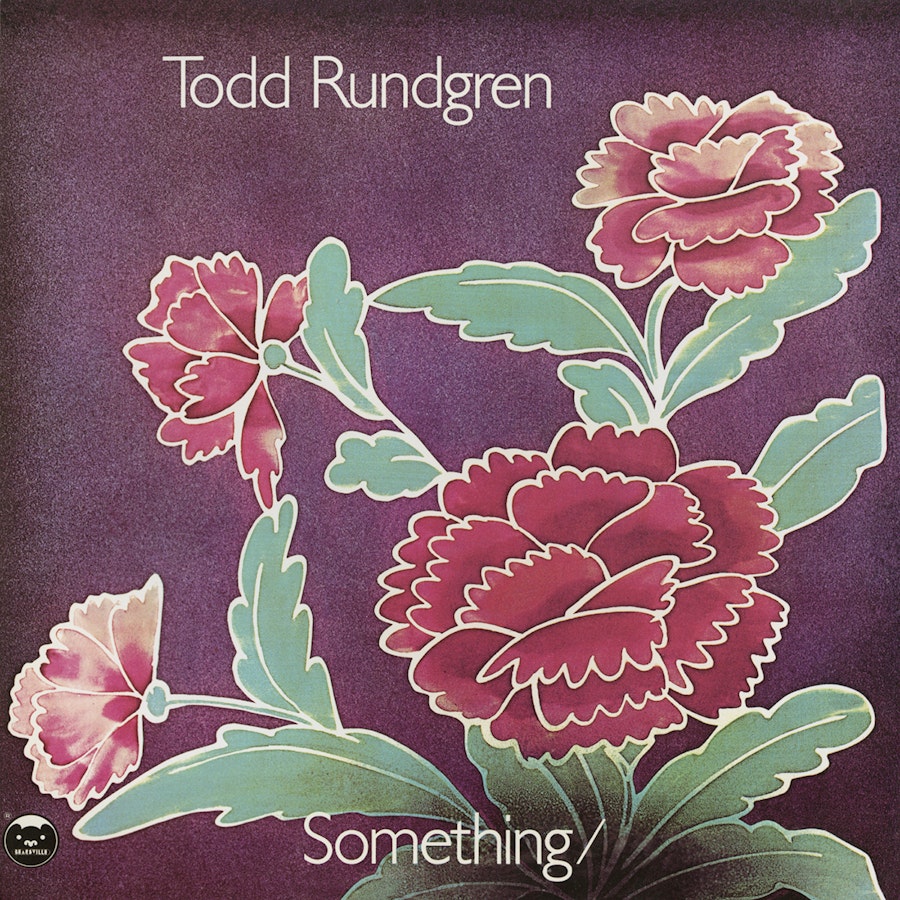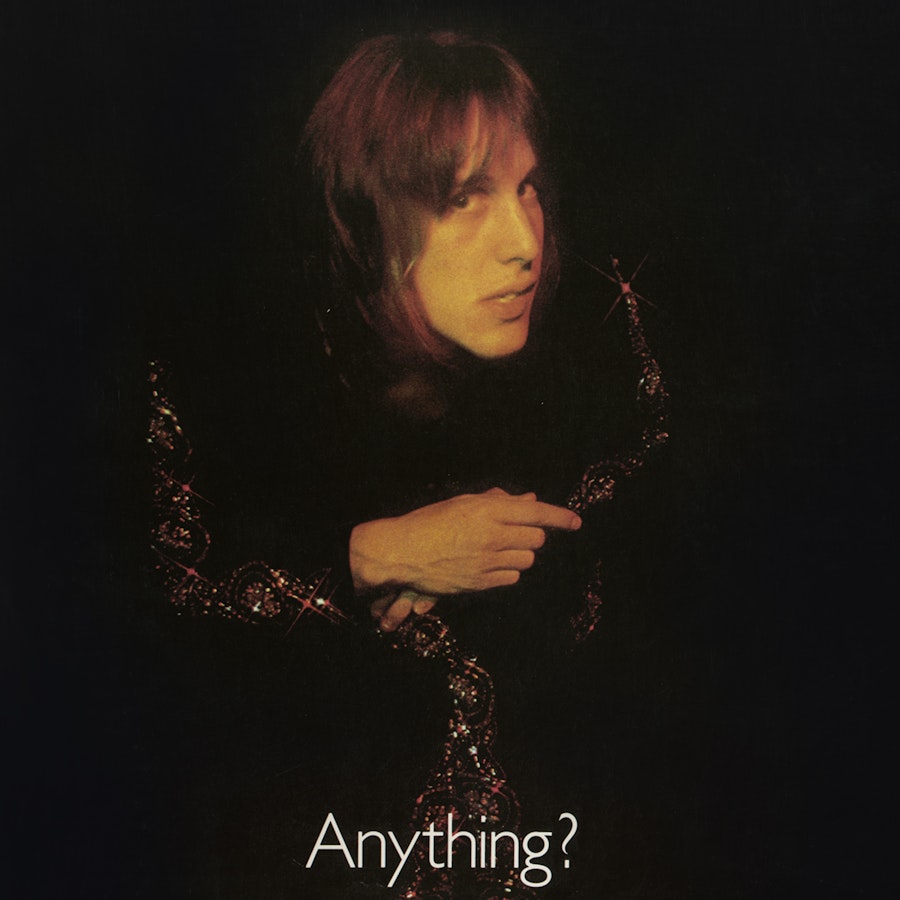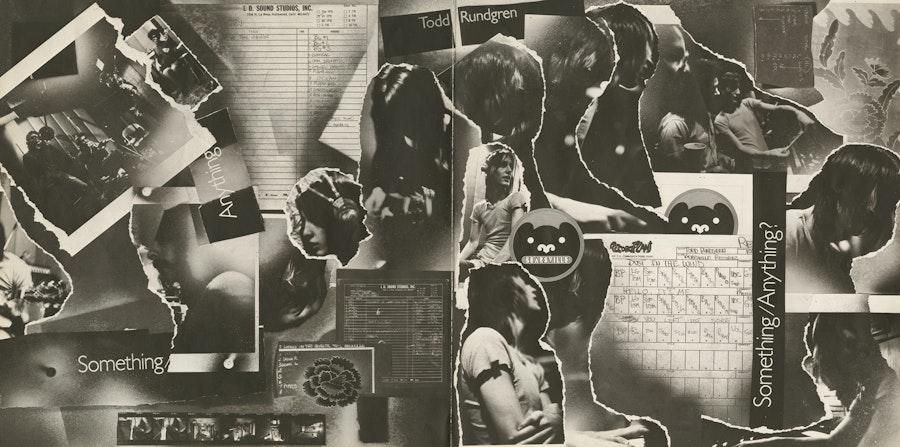 Like it or not, Todd Rundgren has been one of blue-eyed soul's originators and innovators. From the mid-'60s when he played guitar for rhythm-and-blues bands in Wildwood, New Jersey, to his Philly blues-rock act Woody's Truck Stop, to the garage rock of Nazz (where he first unleashed a version of his monster ballad "Hello It's Me"), to the tremble of his winding voice and R&B-filled chord changes on his first solo album (1970's Runt), and beyond, Rundgren has been blue-eyed soul's poster boy.
Like it or not, because the reluctant Rundgren—like his hometown pal and occasional production charge Daryl Hall—has often eschewed the blue-eyed terminology and the groovy reputation that goes with it. 
His noisy psychedelic work, prog-rock experimentation, synth-driven soliloquies, and his willingness to walk away from soul's contagion (to say nothing of overall pop stardom) attest to Rundgren's disavowal of his roots in R&B and blues. (Though, try as he might, his band Utopia still had touches of funk and soul within some of its compositions.)
Yet with his 2013 album, State, purposely mirroring the cutting-edge soul of his most ingenious studio-driven epic, 1973's A Wizard/A True Star, Rundgren's blue eyes may again be focused, clear, and ready for their close-up.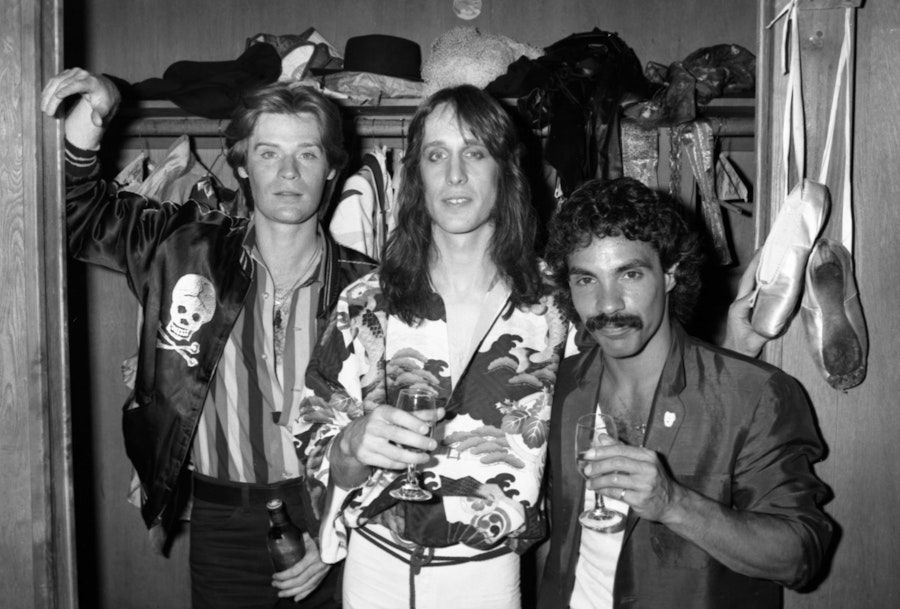 "I loved that genre of music but didn't necessarily feel part of it, per se," says Rundgren from his home in Hawaii about the blue-eyed-soul tag. He points particularly to the spacey but traditional R&B medley at the heart of A Wizard/A True Star that is the gorgeous mash-up of "I'm So Proud/Ooh Baby Baby/La La Means I Love You/Cool Jerk." Here, Rundgren swoons, croons, hollers, and hallelujahs his way through soul's standards like a man whose blue eyes are set to turn fire red with passion. He laughs when you tell him as much.
"That's fine, but suddenly, I got misidentified as that at a time when I was progressing through various kinds of music," he says so dryly you could strike a match on the tone of his voice, blasé about having made such a soulful fuss on Wizard. But let us not forget his previous album, the massively successful 1972 double album Something/Anything?, which featured the blue-eyed-soul smash hit single "Hello It's Me" and numerous soulful album cuts like "Wolfman Jack" and "Dust in the Wind." After these two classic albums, Rundgren's music became rockier, more progressive, and testier in every sense of the word.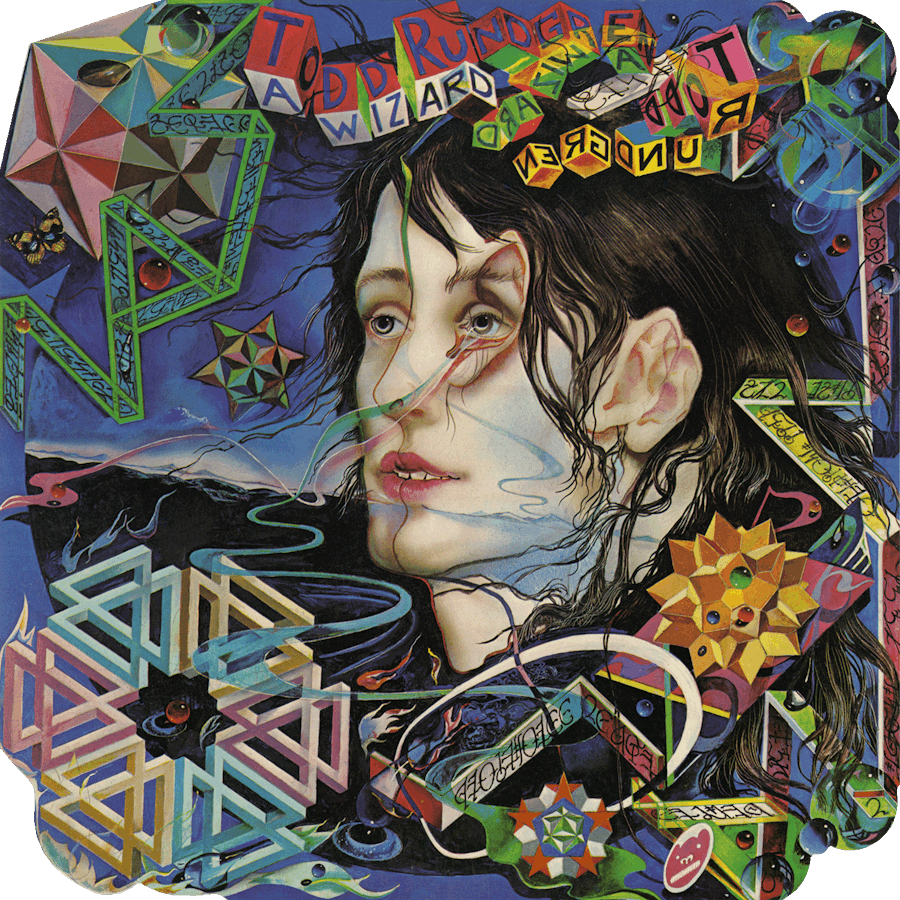 "But it never really left," says Rundgren quietly about soul's grand influence as if he's slipping that admission under a door. 
Not only did soul's swerving passionate musicality stay with the composer/singer over the years on songs such as "Real Man" (1975), "The Verb 'To Love' " (1976), "Can We Still Be Friends?" (1978), and "The Want of a Nail" (1989), but Rundgren claims that soul music became an identifier, a way to bring his fans into his most disparate efforts: "For amazing historical reasons, sometimes I've tended to add something R&B to the proceedings on the assumption that it will make it sound just a little bit more like me. That's been my personal stamp."
It has become his touchstone—"me being this blue-eyed harbinger of soul," he says with a snicker. Using R&B's raw nerve and sweet sway became an immediate way for him to put his fingerprints on whatever kind of music he was doing.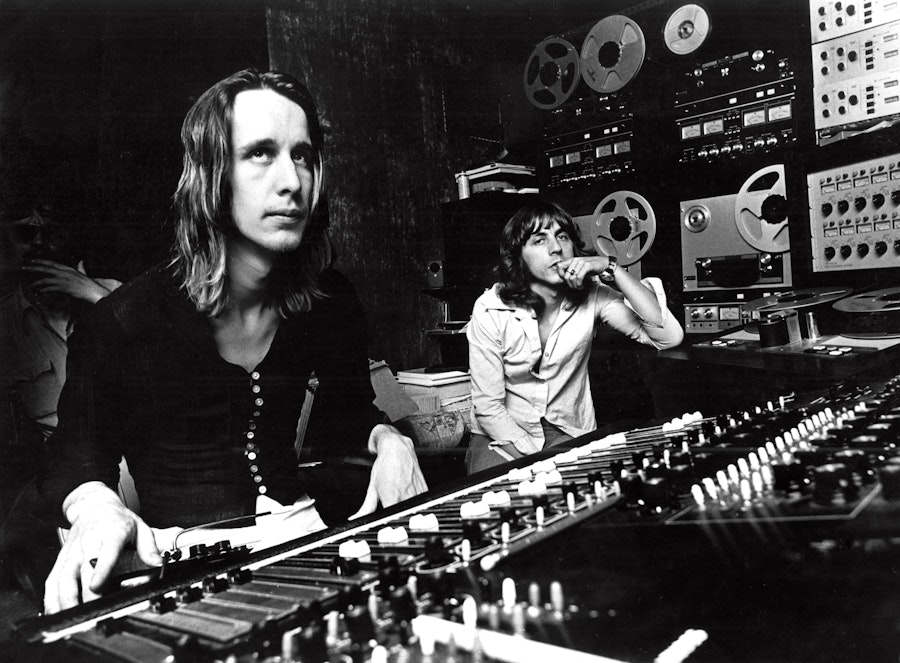 Incorporating just a bit of that R&B influence into whatever I'm recording goes a long way. Even if I'm doing an album with a multitude of different sounds or unconnected genres, I'm likely to show my soul chops just to connect the dots.
Perhaps that sounds like a cynically calculated move for an artist who knows a hundred of them. Yet it has worked, and worked seamlessly. Besides, any Rundgren soul is better than no Rundgren soul. The fact that Rundgren's brand of R&B comes across as silken and seamlessly as it has is because it is so very deep within him, a sound connected to all aspects of his early home life in Philadelphia's immediate suburb of Upper Darby, Pennsylvania.
Certainly, Rundgren kept the blues chops he developed as a kid playing guitar with Woody's Truck Stop in 1966 into the present day, enough so that recording the recent Robert Johnson tribute, Todd Rundgren's Johnson in 2011, was a piece of cake. 
"Back then, the idea—or at least my idea—was to take a song, a blues song or a rhythm-and-blues song in particular, and make it a vehicle for guitar-playing," says Rundgren with pride and pleasure. He had a greater opportunity to hear great dollops of R&B, living as he did in Philly. 
Calling it a "geographical advantage" beyond the world (then) of "race records" meant that being in Philly between 1960 and 1967 was equal to having no musical restrictions. "Down South, there were Black radio stations and African American–based clubs and the records that went exclusively to those promoters," says Rundgren. "But we had a disc jockey by the name of Jerry Blavat who came across as 'Black' to those radio listeners who didn't realize that he was this White Jewish Italian kid from South Philadelphia. When you first showed up at one of his sock hops across town, you wondered who the White guy was onstage, dancing and playing all the Black music—exclusively—until Blavat opened his mouth."
With that, Rundgren confesses that he had a greater investment in Black music than what was happening in mainstream White music at the time (lots of creamily orchestrated music with stiff, interchangeable crooning atop it). "That didn't appeal to me because [it] didn't feature the instrument that I was into very much—the guitar—and it lacked soul. How much of a turn-on was 'Itsy Bitsy Teenie Weenie Yellow Polka Dot Bikini' in comparison to Marvin Gaye's 'How Sweet It Is'? Not good. So it became an easy choice when deciding what type of radio you wanted to listen to or clubs where you wanted to hang."
Along with raw blues and sultry soul, there was orchestral music to contend with, the only music that Rundgren's father allowed in the home. The young Todd not only got used to the strings and brass of classical music, but found composers such as Debussy and Ravel, whose movements he enjoyed, as well as the latter-day likes of Leonard Bernstein's showier works. 
"I listened to it incessantly in order to break it down into its sonic components, trying to teach myself traditional notation," says Rundgren, admitting how, at age six, he fancied himself a flautist in a legitimate orchestra. "Since I couldn't insinuate myself into one of those as a child, I decided that the guitar was the way to go. Besides, getting into what we called 'combos' at the time had to be easier than an orchestra."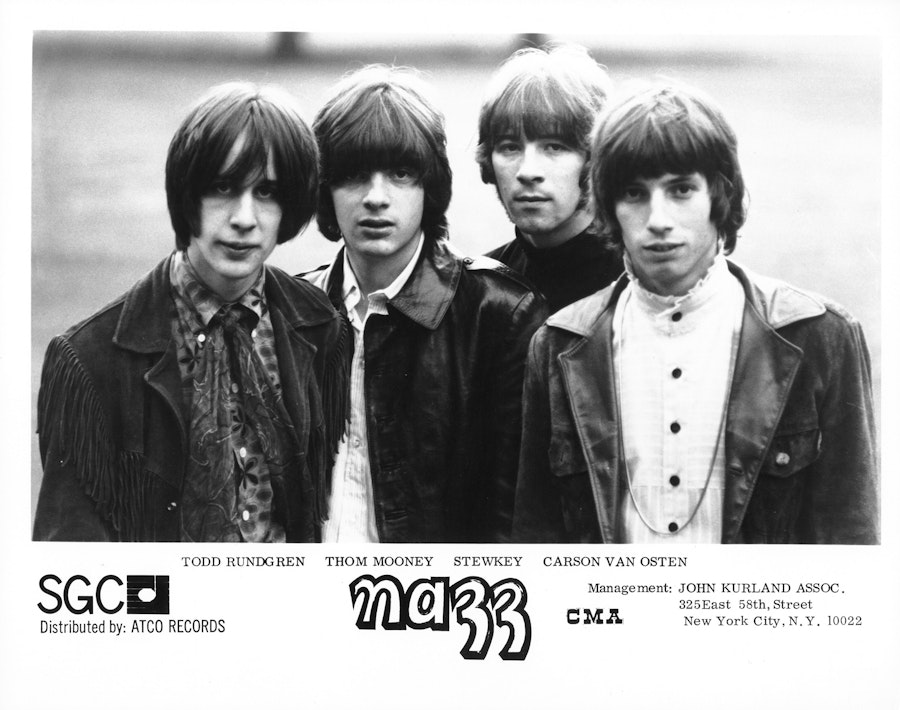 Another particularly Philadelphia thing that Rundgren willingly missed out on was the singing-on-the-street-corner operettas that his pal Daryl Hall was so much a part of in his youth. Although the two musicians are close in age (Rundgren is younger at sixty-five than the sixty-seven-year-old Hall), Todd didn't consider himself a singer until later in his career. He had no use for a singing voice. "I didn't want to sing on any Nazz records, which is why I found a lead singer," he says. "I just didn't hear it in myself. Yet, being in the studio after the Nazz made me develop my capacities for being a singer. When I wound up having a solo hit with 'We Gotta Get You a Woman' [from Runt], I had to go out on the road and promote it, but first had to create a set that worked for me without my voice blowing out."
While the Beatles would eventually inform Rundgren's early pop and psychedelic sides (with the Nazz and his own first solo albums), the sophisticated swirl of Burt Bacharach influenced Todd's eventual dedication to layered arrangements and dense complexity. That intricacy, along with its soulful grandeur, is one of the first things you notice about Rundgren's new State album. At a time when pop is slickly straight forward, State is furiously complicated art-soul with a Bacharach-inspired elegance to go with its lyrical fury regarding matters religious, political, and personal.
"He was my first real pop music," says Rundgren of Bacharach. "I saw the future in his compositions. With him, it was more than just enjoying the records he wrote. I was trying to figure out all of its components to the point that I really thought that I should do something with all this. I had to break it down and put it back together with myself at the center." Once Rundgren figured out that he had aptitude as a musician, getting inside—then outside—the handsomely orchestrated likes of Bacharach and Gaye became the next step. 
"A lot of highly orchestrated stuff was a convenience to the labels," recalls Rundgren. "They were already in place for the idols that White record labels were hoping to cultivate. Certainly, if you had a Black artist with money, you weren't going to refuse to let him use those players. That's how labels like Motown got their signature. That orchestration gave the music more color." A full orchestra, in his mind, when "cranked up and going," can be a truly "bitching thing." Throughout 2012 and 2013, Rundgren has been in his glory performing his classic material in front of orchestras across the globe. "I've got all my own charts," he enthuses. "All I need is the strings and a stage."
After his stint with Nazz but before releasing his solo albums, Rundgren had a bizarre and magical apprenticeship with folk and rock heavyweight Albert Grossman, with his time divided between Manhattan and Bearsville, New York. That area not only offered a greater pool of soul-inspired musicians for Rundgren to play with and produce—helping him to hone his orchestration and playing skills—but a fast evolution through the music business. This "Long Island 'sound,' " Rundgren notes, was created by "cats who were way more histrionic and overblown than anything Philly had produced."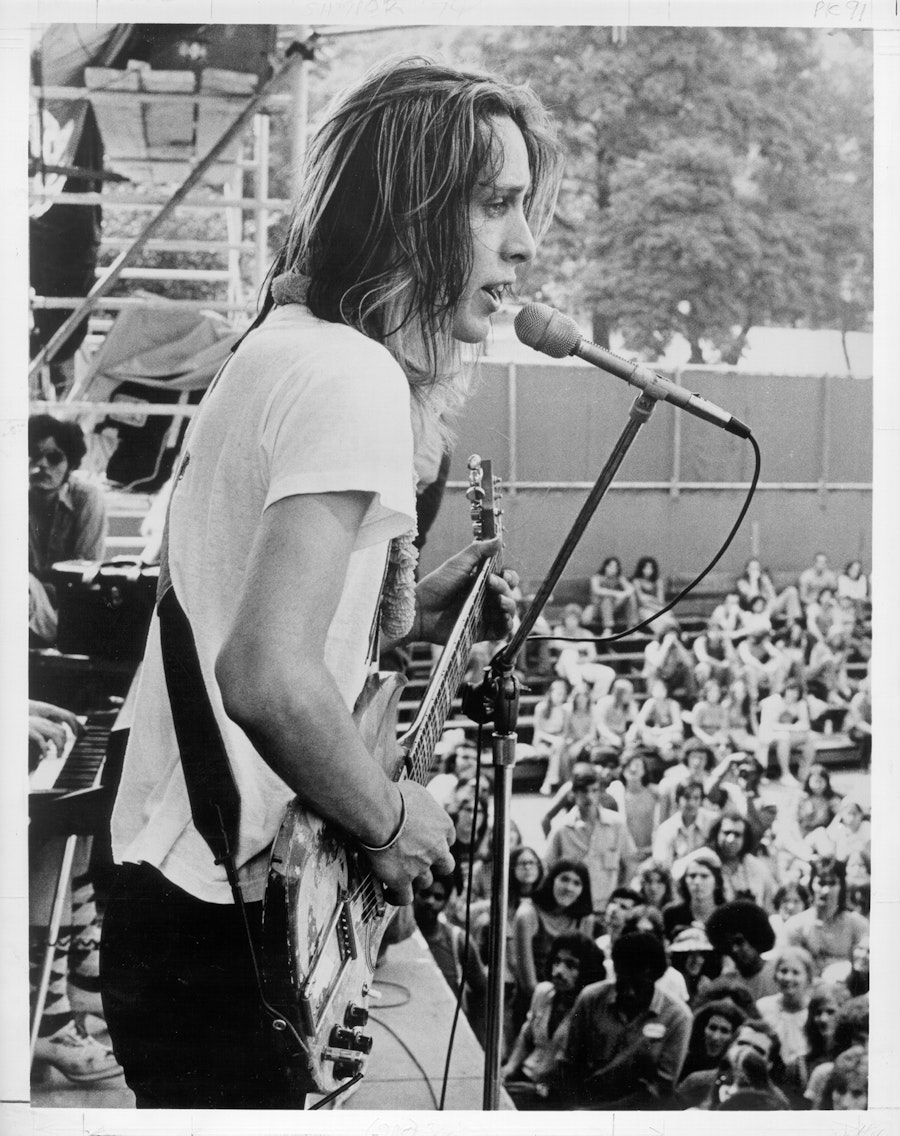 "The speed and flourish of that evolution came because I was working with Albert Grossman on a production deal in, like, 1969," says Rundgren about the one-time manager of Bob Dylan, Janis Joplin, and the Band, the last of which had Todd engineer its 1970 album Stage Fright. "Along with those big guys, he also managed blues and folk guys like James Cotton and Paul Butterfield who I wound up working with. The idea of just watching and idolizing these artists was one thing. But I was helping them to make music."
A very strange and personal apprenticeship indeed; one that brought out a side of Rundgren (the production side) that he didn't realize was there as well as being able to incorporate that studio time into a wizardry that would become a hallmark of everything that Rundgren would accomplish afterwards.
After having won hit-making and critical accolades with his double LP masterwork of Tin Pan Alley pop, 1972's Something/Anything? (on which he played nearly everything, in the vein of Stevie Wonder and other multi-instrumentalists), he eventually used his skills as an arranger, composer, and orchestrator, albeit unconventionally with studio trickery and early synthesizers on A Wizard/A True Star—which put him on the map as a producer and an artiste. 
"Wizard allowed me to use the studio as a sound source and its abhorrent noises as if they were actual musical sounds," says Rundgren of its lingering influence. "Something," he says coolly, "is more conventional, one where the songcraft stuck out." Few people would treat a rich, rare classic like Something/Anything? with the sort of nonplussed calm that Rundgren does. Then again, if you had recorded so many classics so effortlessly, let alone produced them, perhaps you would.
Before talking further about Wizard or the new album influenced by it, State, Rundgren brings up 2011's (Re)Production. While that album featured none of Rundgren's own compositions, it did cover some of his more famous production charges and songs by Meat Loaf, Hall & Oates, the Psychedelic Furs, Patti Smith, and XTC. Beyond essaying prized productions, (Re)Production was meant as Rundgren's introduction into the modern-day studio of mini Auto-Tuners, pocket sequencers, and smartphone apps with the capacity of an entire mixing board.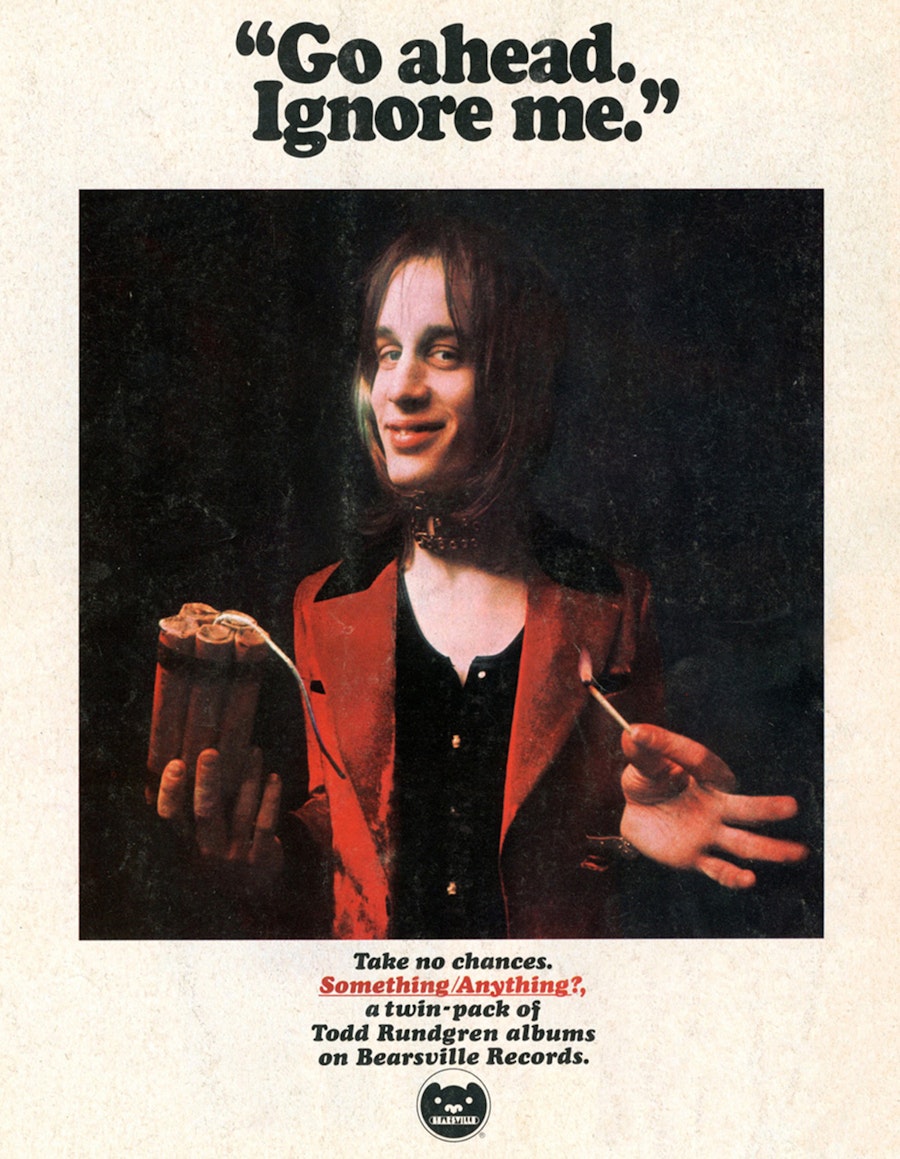 "I wanted to check in with what was happening in contemporary music," says Rundgren about the album. "What I discovered was how strictly studio oriented it had become, totally right up my alley. The only difference was how many hands were involved in most records, more coproducers than I'm used to." 
And less of a singular vision, for sure. Immediately following the release of (Re)Production though, he learned of the cult of studio personality that had grown up around A Wizard/A True Star, the way that album manipulated soul and pop through Rundgren's weird prismatic mixology with stunningly unique results. "I was doing remixes of songs by [Norwegian electronic dance producer] Lindstrøm and working with a few young bands, some of whom have specifically cited Wizard as having impact and influence on them today," he says. This influence can be seen in Daft Punk's 2006 film Electroma, where "International Feel," the first track off Wizard, is featured in the opening scene. Also, in 2012, Rundgren remixed "Elephant" by the brilliant Australian psych-rock band Tame Impala, and in 2013 remixed a track on the newest Nine Inch Nails album.
What occurred to Rundgren was that he needed to exploit the lingering inspiration that Wizard had wrought. He couldn't afford to ignore people name-checking him and an album that he recorded and released forty years ago without doing something about it. "They think that what I did then in 1973 was so tits—that's what the kids say now—that I figured that I better not forget how to do what I did then," he says with a chuckle. "(Re)Production was my refresher course as to what I did then as opposed to what I would do now. State, however, is a reminder of what I should be doing. A Wizard/A True Star is inspiring anyone interested to check out what I was capable of. State proves what I'm still capable of and beyond." 
That's why he filled 2013's State with his patented old mix of soul, synth, and pop, to show off the attitude and altitude of what he used to do in the studio, the freedom that he felt as well as the "excessive experimentation" that the studio's tools made available to him. Despite its reliance on Wizard's influence, State sounds popping fresh, the very point of the exercise.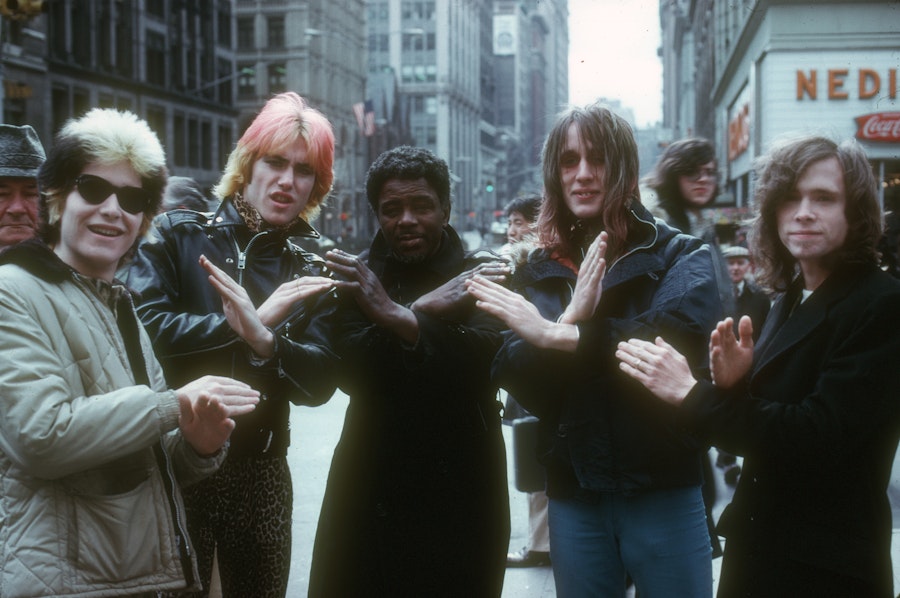 "I wanted to sound—to be—contemporary while still sounding like me," says Rundgren, echoing his earlier sentiment about the inclusion of R&B into his mix to satisfy his fans. "I wasn't reinventing me," he jokingly stresses. "I was getting back to a place in my head that was not so strictly song oriented but had soul, someplace where the sounds of the studio drive that particular process as well."
Rundgren says he watched as his recent remixes worked. It was territory that he had been over so many times; yet, in the intervening years since 1973's A Wizard/A True Star, the technology had evolved to the point that it wasn't the giant hassle for him that it had been in the first place. "You know, back then, I had to build all of those systems myself and program all the software in order to do something that pushed the boundaries, be it the studio itself or what I would take into the live-performance arena," says Rundgren, exhausted by the very thought of what he designed and executed. 
"Now all they bring with them is a couple of iPads and a laptop, and all I can do is laugh at the idea that they can improvise hours-upon-hours' worth of music from there. So I'm thinking that "hey, that looks interesting."
The only downside to the newfangled simplicity that is the technological soul of State comes from the fact that Rundgren has conditioned his audiences to expect complexity in his execution. "Then again, the weirdest question that I ever get is always about how my fans will react to each record that I make," he says. "I have never thought about that." He laughs a deep and hearty laugh thinking about his devoted fans' delight as well as their occasional disgust. 
"The only reason that I am in the position that I am in is because I am the only one thinking about it. The chips fall where they may. Fortunately, for me, I have an audience that is very…forgiving and apparent, and my occasional missteps get… I get pardoned. As long as every once in a while I come up with something that really hits the mark for them, I think they're happy."