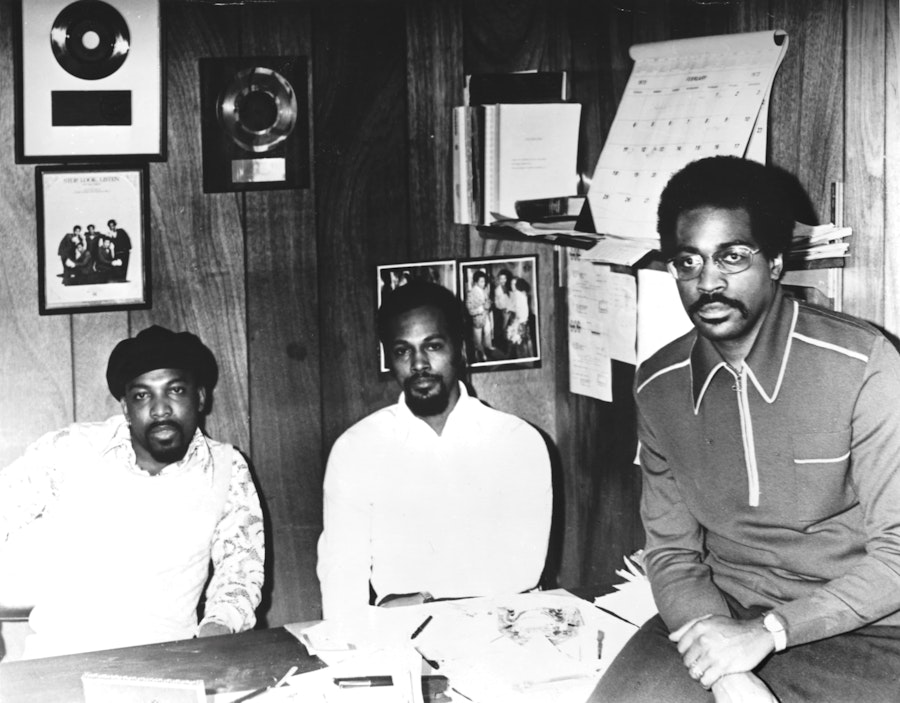 The only thing more warmly inviting, intricately structured, and cheerfully contagious than Thom Bell's music is the man in conversation. 
As one of the architects of the lush, orchestral Sound of Philadelphia and those heavenly, harmony-driven vocal groups from the City of Brotherly Love (Delfonics, Stylistics) and beyond (Spinners), Bell, now seventy-one, could just let his work do the talking. As a songwriter, producer, and arranger, Bell need not utter a word to prove his might or largesse. He rarely has. "I don't need the notoriety," says Bell with a laugh—something he does often—from his home in Washington State.
Yet, between last summer when he reunited in Philly with his old pals and partners in publishing and property ownership, Kenny Gamble and Leon Huff, and this winter, Bell has opened up like never before and in the spirit of his best, ever-blossoming songs. If you can imagine a fast-talking version of falsetto-soul classics he's penned and produced such as the Stylistics' "Betcha by Golly, Wow" and the Delfonics' "La-La (Means I Love You)," or his stuttering, sweeping arrangements for the O'Jays ("Back Stabbers," "Love Train," and "For the Love of Money"), you get where Bell is coming from.
When he speaks, Bell sings his hits and mimics their instrumentation while bleeping and blooping throughout. You can hear the swish of his arms as he talks as if he's conducting an orchestra. Imitation isn't just a matter of flattering himself. That's how Bell can tell if he'll be able work with you. "If I can imitate you—the pitch, the phrasing—I can write for you," says Bell, joking about how he easily took to the likes of high-singing William Hart, Russell Thompkins Jr., Philippe Wynne, and Johnny Mathis.
"I can't tell you how many times people call my house, get me, and say, 'Mrs. Bell, is your husband home?' I just put my hand on the mouthpiece, lower my voice, and go, 'Hello. Mr. Bell here.' " That would have to be the case, as Bell has written, arranged, and produced records for Lou Rawls, Joss Stone, Teddy Pendergrass, Dusty Springfield, Jerry Butler, Dionne Warwick, and Elton John, amongst others. "Doing that enthusiates me—you like that word?—gets my juices flowing." It doesn't sound as if he needs much help. Bell sleeps very little and can write a song in five minutes without ever having to physically place pen to paper or put it on tape first ("I keep it in my head. If I can remember it, then it's good. If it's not, it goes right into the trashcan"). He doesn't bother with samplers or sequencers. He doesn't even have that equipment in his home office studio; instead, he holds on to the Fender Rhodes keyboard where he started all of his '70s smashes. Despite not caring a whit about big, digital technology, Bell has the type of restless curiosity that drives him to travel to places such as Alaska (where he'll head to after our interview) to study native percussive instruments. "Just 'cause, you know? It can always come in handy."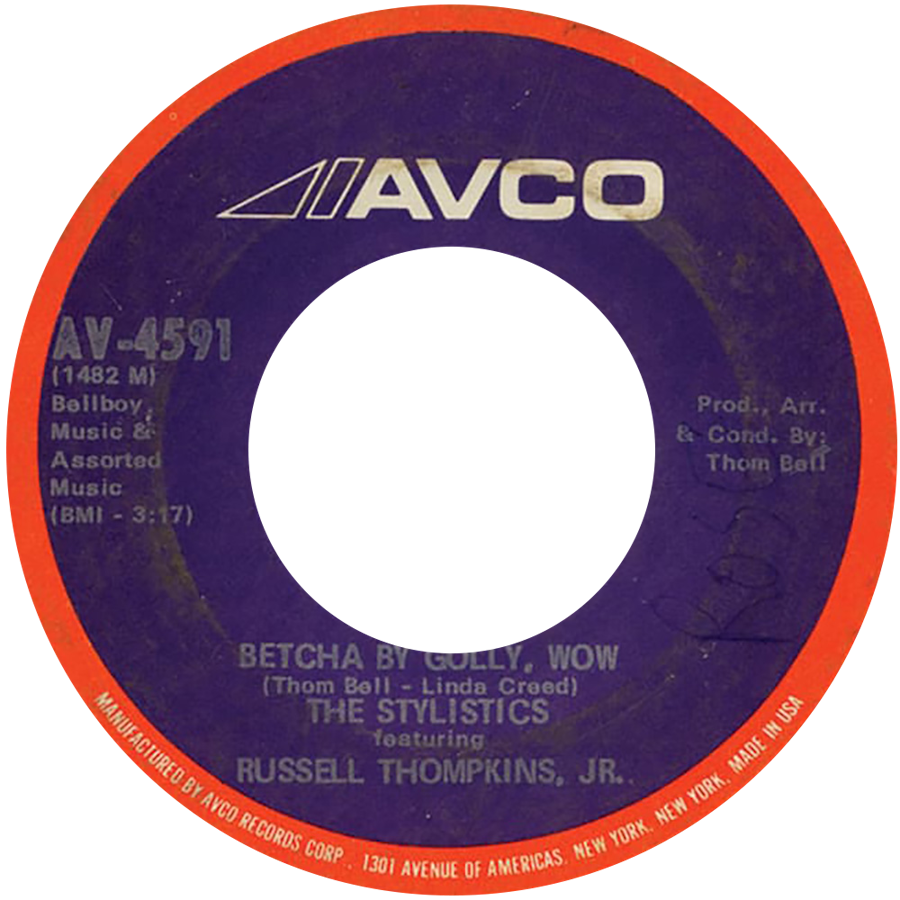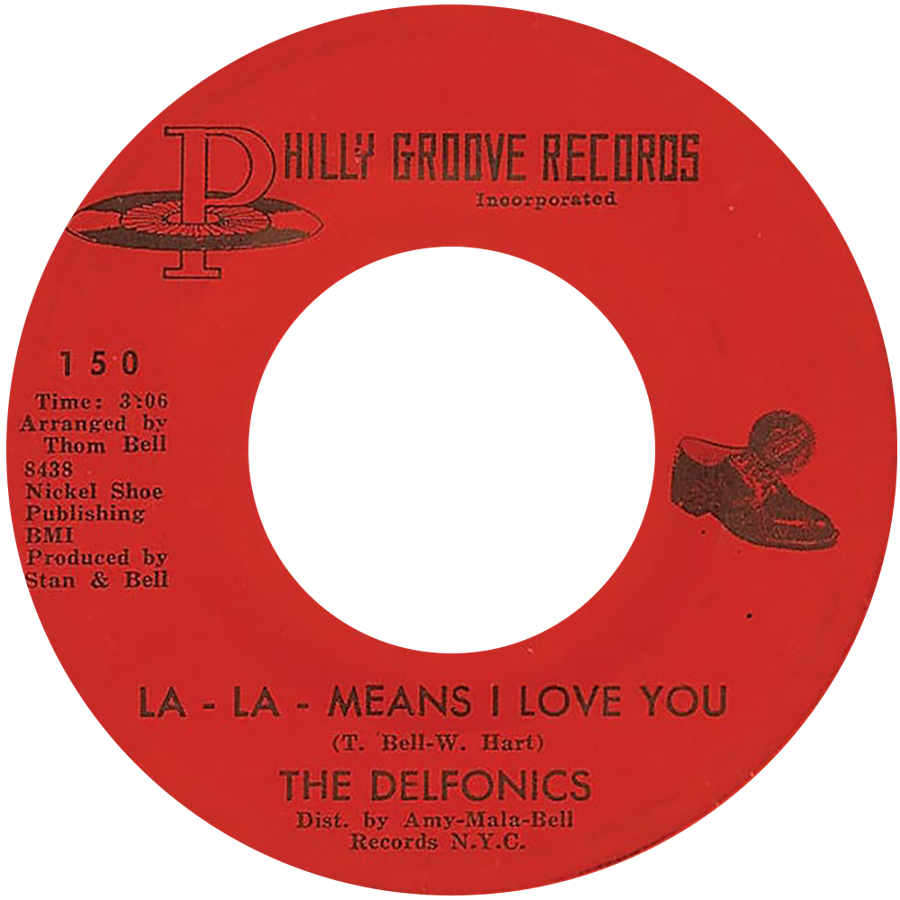 If I can imitate you—the pitch, the phrasing—I can write for you.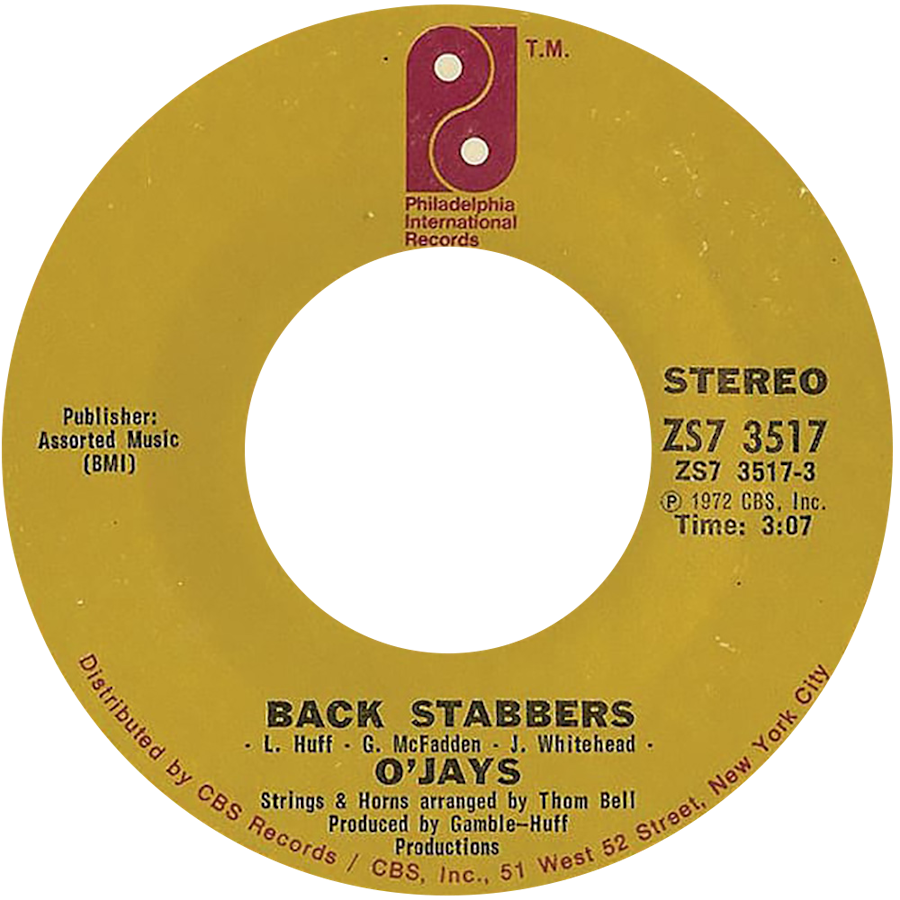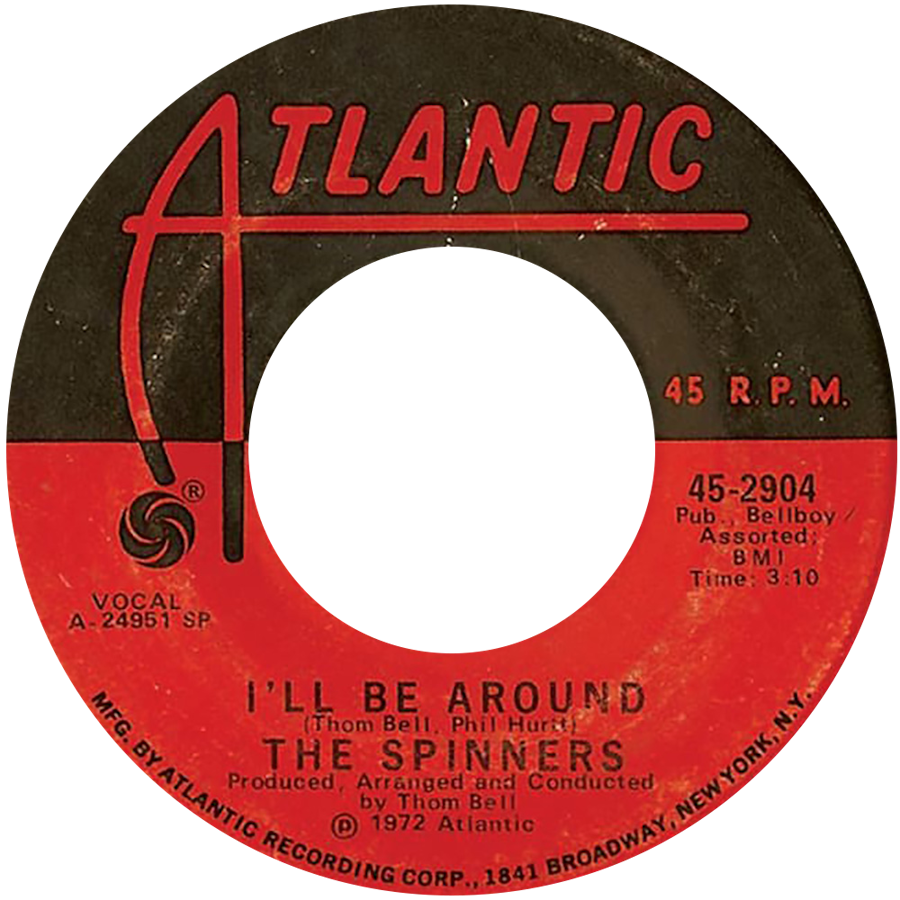 Part of why Bell is ramped and amped at present is because the Mighty Three—the name of the joint publishing company he shares with Gamble and Huff—is gearing up for several celebrations this year. This trio signed up, in 2011, with William Morris Endeavor (WME), for everything from a book to a jukebox-style musical (hopefully bound for Broadway), the first draft of which was just finished in January 2014. Along with pursuing greater opportunities in film and television work, the team—in one way or another—have been united for fifty years, another aspect of their partnership that they hope to exploit this year. Along with that good news comes the bad: Bell, the Philly legend (who arrived there from Kingston, Jamaica, when he was four years old), came back to the city for the first time in a decade last summer to see the damage caused by a 2010 blaze that ravaged the Philadelphia International Records (PIR) office on Broad Street that the trio had owned since 1973. "What damn fool truly thought he was coming to his girlfriend's house to start a fire?" Bell wonders aloud about the bizarre arson perpetrated by a confused, intoxicated man. "He didn't recognize all the gold albums on the wall?
"We bought this building from Allen Klein when he was still affiliated with ABKCO," says Bell of the one-time address of Cameo/Parkway Records, where Gamble and Huff started their partnership. "We just finalized the sale of the building last week, so that's that," says Bell, acknowledging the development of Philadelphia's soon-to-be tallest condominium/apartment space where PIR's legendary studios once stood. "And, no, I'm not telling you what we spent back then, or what we got now," he laughs.
What Bell's got—an amazing, harmony-focused ear for sophisticated soul mixed with strings and brass, geared as much for classical as for R&B at the time—first came into play through piano studies, then through his initial teaming with Gamble for their doo-wop vocal group Kenny and the Romeos in 1959, then through his job as conductor/arranger for Philly's "Twist" king, Chubby Checker. Gamble and Bell also cut a track as Kenny and Tommy for the Heritage label called "Someday."
"Kenny used to come to my house on Parrish Street in West Philadelphia so that my sister could help him with his homework," says Bell, seated at a large oval table on the first floor of PIR on a steamy summer afternoon. "I mean, that's what he told me," he laughs, staring at this writer, then widening his eyes at his old pal Gamble, sixty-nine. "Nah, nah, nah," says Gamble with a smile. "We were studying." Several years later, Gamble would meet Huff (who knew Bell from the local music scene—"Small town, you-know-I'm-saying," whispers Huff) in an elevator in the Shubert Theatre, a place where the latter was practicing piano, and where the Sound of Philadelphia's magic was born.
Kind of. Because while Huff and Gamble were starting to make beautiful music on their own, Bell's Checker gig broke down, leaving him to play piano for sessions at Cameo with the likes of the Delfonics. "When their manager Stan Watson started Philly Groove [Records], like, in 1968, I went with them."
Going with the Delfonics meant producing and writing a majority of their early classics such as "La-La (Means I Love You)" and 1970's "Didn't I (Blow Your Mind This Time)," the latter skill set being something that happened by accident. "Actually, I'd say that all of my collaborations were accidents," says Bell. "I never planned on being a songwriter. All I wanted to be was a piano player in the rhythm section, then an arranger and a conductor. I was forced to do these other things, like writing, to get noticed. I mean, "Who is Thom Bell?" had to be the question at that time. The only bell they knew had a crack down the middle. So I started writing melodies."
Bell got noticed fast. Not just because the songs were catchy, but rather, because they were complex and catchy. That became his signature, the idiosyncratic manner in which his sumptuous melodies leapt and swerved in improbable ways. "My melodies will go from a third to a fifth very quickly," he laughs. "And if you're going to work with me as a lyricist, I don't want you to add a beat, a vocal prompt, anything. I need you to fit into my structure." He goes on to say he writes strange—"Bacharach strange," citing his songwriting heroes, Burt and Hal David—and gets itchy when he considers the idea of writing linearly.
"I got challenged once to write a plain song, which I knew I could if I had to, even though I have to start scratching just thinking about it," says Bell, humming first the rhythm, then the melody to the Spinners' "I'll Be Around," and joking how he put the song's lyricist, Phil Hurtt, through the paces. "I made him write strictly to the melody and he got it in two days."
One important thing to note: whoever it is who would write with Bell had to do it clean. Bell didn't drink, smoke, or work blue. He wasn't going to have anyone that he worked with writing all boozed up or taking the nasty way out of a sensual song. "I write clean tunes, you know, romantic ones, so there's that. As for drinking, if I ever had a mental block, I'd walk around the corner a couple of times. Me and [Linda] Creed did that a lot. Some writers, they like to take a belt in a bar. That's fine for those guys, honest. Just not if you want to work with me."
When it came to the Delfonics, lyricist William Hart was of a simpler nature; not schoolchild simple, but elementary, rudimentary. "He can take the most complex idea and make it simple—that's a talent—you don't need to do any deep thinking," says Bell. "What makes him even better is that he can sing it." Bell begins to sing-speak, " 'Many guys have come to you / With a line that isn't true,' " and shows how real that phrase is. "Are you married?" he asks. "I guarantee, you can see the beauty in your wife right now, and you can tell how many men were after her—some of them had money…some of them had cars or tickets to the Phillies. They tried psychologically, sociologically, any other 'logically to get her; but, whatever it is you had, you got her. That's William Hart. Anyone could understand him, from a plumber to a scientist."
Then there's Bell's other notable lyricist, the aforementioned, late Linda Creed, a woman who deserves her very own Wax Poetics profile. Around the same time that Bell began to work with Gamble and Huff's then-burgeoning Philadelphia International Records as a staff-everything, Creed and Bell got thrown together, first after Dusty Springfield's Philly soul sessions in 1970 when Creed wrote "I Wanna Be a Free Girl" for the legendary singer. The initial Bell and Creed song, "Stop, Look, Listen (To Your Heart)," became a pop hit for the Stylistics on the Avco label, followed up by "You Are Everything," "Betcha By Golly, Wow," "Break Up to Make Up," and "You Make Me Feel Brand New," a 1974 smash whose lyrics were dedicated to Bell: "You're someone who I can depend / To walk a path that sometimes bends / Without you / Life has no meaning or rhyme / Like notes to a song out of time / How can I repay you for having faith in me."
Everything Creed did, she did with passion and intelligence, according to Bell, genuinely touched by the overture of her lyrics. "She used to cry when she wrote," he notes. Where Creed was concerned, she was composing lyrics as heady and holy as Bell's melodies, emotionally complex and deeply worded.
Along with the Stylistics, Phyllis Hyman, and Teddy Pendergrass, the pair spun gold for the Spinners with collaborations such as "Ghetto Child," "Living a Little, Laughing a Little," and "The Rubberband Man." And Creed went on to compose "Greatest Love of All" (with writer Michael Masser) that was recorded by George Benson for the soundtrack to the Muhammad Ali story, The Greatest, before Whitney Houston got her hands on it. Creed died on April 10, 1986, at thirty-seven from breast cancer, and was posthumously inducted into the Songwriters Hall of Fame in 1992, an honor of which Bell is exceedingly proud.
In 1971, Bell paired with Gamble and Huff: first, to pool their collective writing output so as to bolster their earning power, reputation, and organization as a publishing entity (Mighty Three Music had a logo with three elephants and the line "You'll never forget our tunes" attached to it); second, to become part of their PIR team. "I wasn't one of their business partners in the label, and they weren't a part of my independent productions," says Bell.
"When I left the Delfonics, I said I wasn't going to do any more groups. Swore on it. All I was going to do was arrange. But since Gamble and I knew each other as kids, to say nothing of the fact that news traveled fast in the music biz, let alone the Philly music biz, it didn't take long for word to spread that I was available."
Bell jokes that when Gamble came to him, he reminded the label co-owner that, amongst other great arrangers, PIR had the already-legendary Bobby Martin as part of the fold. Bell states that Gamble and Huff needed Bell's help, as they were overloaded with work and requests for product but couldn't get the music out fast enough.
"Their arrangers moved a little slow," says Bell with a big laugh. "But their production was a little high. So we had to get things in step, get more people to manufacture product more quickly. They needed me to stir their crew up, and I stirred them up all right. These guys were hanging in bars and, a lot of the times, didn't feel like coming in on their days off. I had no days off. The place was a mess, lots of people running around, writing when they wanted to, arranging when they wanted to. That's not my ship, man."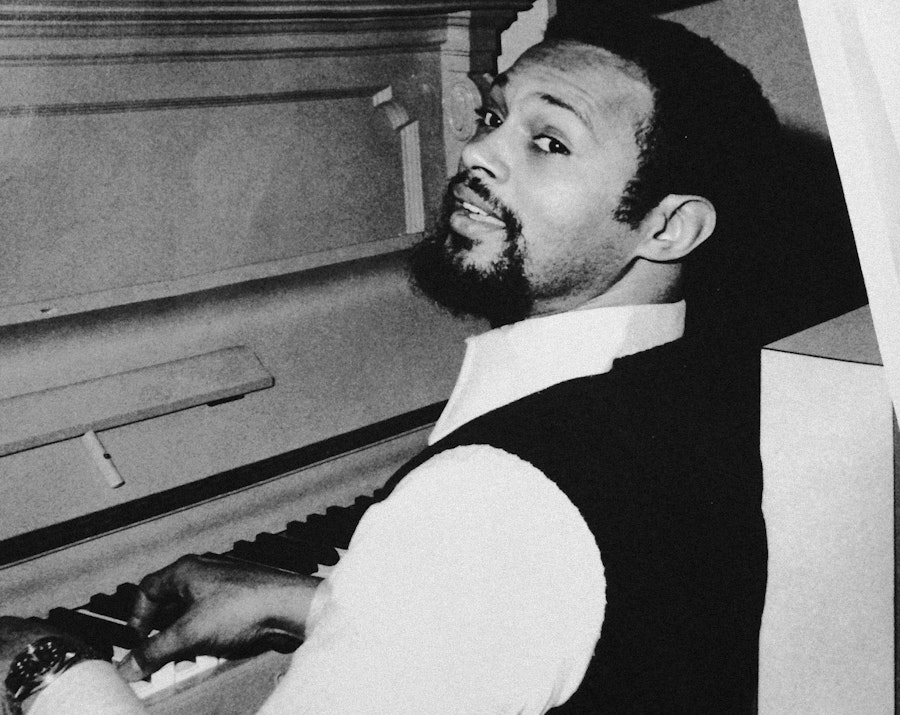 Everything was out of order in the land of PIR according to Thom Bell. Yet according to Nietzsche, from chaos comes order. Recalling Bell's boast of little sleep and restless energy, he mentions that he could pen four to five complete arrangements a day while most arrangers might get through two. While albums from PIR's Harold Melvin and the Blue Notes boast of Bell's sweet, simmering arrangements, the O'Jays benefited from his string sounds and his production. Then there was MSFB, for whom Bell arranged, produced, and composed, which starts him to giggling. "One of the very first things that I did for Gamble was when he was producing Dusty Springfield. He wanted me to write. But I told him that I didn't come there to write," Bell says loudly. " 'Oh man, do me this one favor,' is what Kenny said, so I did my friend a favor. Then another. And we never looked back."
Returning to the notion of the collective mentality that drives the three to create Mighty Three Music to establishing the publishing part of their operation ("You can't just write the songs and wait for money. You could go bankrupt with that equation."), Bell mentions how it was he who threw in cash when Gamble and Huff sought to move PIR's operations to the bigger studio on Broad Street.
"They never had to tell me how or when to go into the studio, or set up an arrangement or anything. I knew, and they loved that. I knew we were writing so well together and interacting easily that we should start a publishing company to put all of our things in one pot. When we needed more space—20,000 square feet and not the 7,000 we had, I put my kid's [dental] retainer on hold, and we put our money together. I put my kid's braces in as collateral. I want to see things get done."
Bell laughs when he considers the ups and downs of the marketplace; how PIR, Atlantic, and Motown held equal shares of the soul market in the 1970s; and how he expects that hip-hop—"all that gang-bang rap"—may very well give way to "beautiful music" again, with the likes of Adele and "Alan Thicke's kid" Robin at the forefront of it all.
Bell will be there when soul is ready to roar, especially considering that he's done some handy collaborations with Joss Stone and Philly's Nikki Jean within this decade. As for the recent recognition that he's part of Gamble and Huff's property and publishing—a fact never widely reported beyond the inner circles of the industry—Bell laughs his usual laugh. "You know that a lot of people never knew I was the third person in that equation. Most people still don't, though I'm betting that you're going to change that. Know what though? I don't crave that attention. I don't need to be recognized for being. I just need to be. And do."