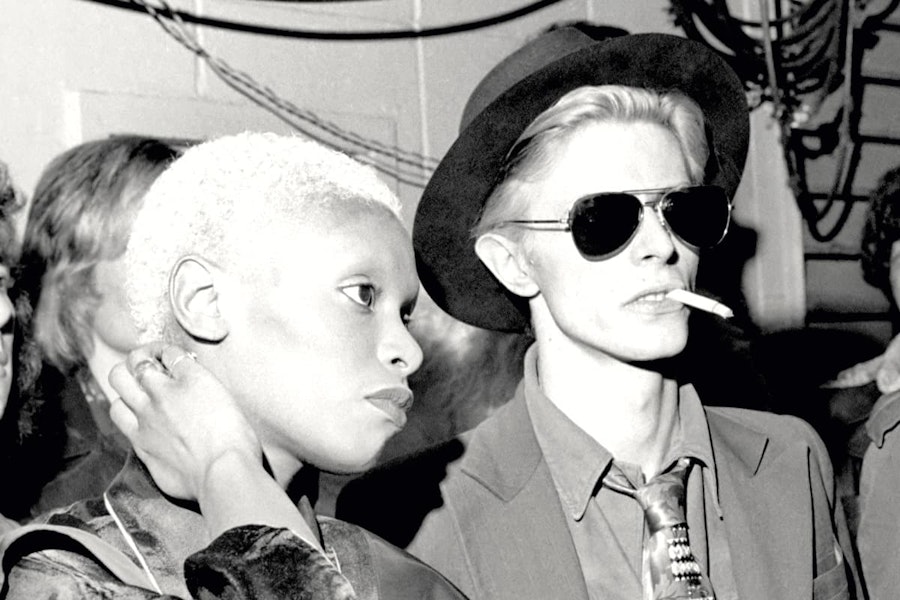 He wanted to do something very different. He was Ziggy when I met him, but he wasn't Ziggy when we left London. Ava Cherry
"David knew quite a bit about soul when we met him—a great love of R&B artists and their music," says Robin Clark, a New York City background singer (at that time) who would soon come to be part of the Chic cabal of vocalists à la Luther Vandross. Clark is talking about 1973 and meeting Bowie not long after her husband, Carlos Alomar, did. Alomar, a guitarist for the Apollo Theater's house band and a member of the Main Ingredient, was part of an RCA studio session for Lulu, the chirpy Scottish "To Sir with Love" singer for whom Bowie was producing and writing songs after leaving the famed Spiders from Mars.
"We got on pretty well in the studio, David and I," says Alomar. "He then came to my house, and we discussed a lot of the things that I had done in the past with James Brown and Chuck Berry. At that time though, I was working with the Main Ingredient." This is crucial to note, as Philadelphia's Main Ingredient, its 1973 album Afrodisiac, and the tune "You Can Call Me Rover" would come to play a large part in Young Americans almost two years later.
"I would talk to David about the so-called 'chitlin' circuit'; these of course, were shows that were done in sometimes run-down establishments found out in the woods, or converted halls," starts Alomar. "Needless to say, they were not your usual A-class venues and usually held less than two hundred people—tops. Then there were the soul revues, which were a festival of acts. A usual billing would be five to seven acts. For example: the Chi-Lites, the Delfonics, the Detroit Emeralds, the Unifics, the O'Jays, and the Temptations."
Pale, skinny British boy Bowie ate it up. "These bands were those that David had only ever heard about. Some he knew, some were new. He'd listen, and stop me and ask questions… I remember telling him about the Unifics wearing white gloves and white shoes. Then they'd turn off the house lights and turn on the blue lights. You would then only see their hands and feet moving. If you could have just seen David's face…just listening…taking it all in." 
Not only did Bowie visit the Alomar-Clark couple's household ("in Rego Park in Queens," she adds) often to hear their stories about the history of modern soul and R&B—most of it their own: remember, both were in Listen My Brother, a musical revue based at the Apollo in the late '60s, as well as appearing on PBS's Sesame Street. Clark recalls going out with Bowie during the evenings in Manhattan and the Bronx, and doing the town. "I went with David [and background singers] Ava Cherry and Warren Peace [aka Geoffrey MacCormack] to the Apollo when Carlos was appearing there with the Main Ingredient and Richard Pryor." 
Ava Cherry was not part of the New York City soul-singing mob, but rather a Chicago lass who, at that time, was traveling back and forth to Los Angeles while hanging with Stevie Wonder and his crowd. "The same week that Stevie was at Carnegie Hall was when I met David, who was at Radio City Music Hall," says Cherry. "There was definitely an immediate spark—a professional one—because I had been modeling, singing, hanging with Stevie. In fact, I was looking to give Wonder a party at Genesis, this cocktail lounge in Manhattan." Bowie came to Wonder's party, met Cherry, and the two became entwined personally and professionally, as David made Cherry a singing and dancing part of his entourage—the Astronettes (Geoffrey MacCormack, Jason Guess, and a white-blonde-haired Cherry)—for the TV show The 1980 Floor Show, his first appearance since his much publicized "retirement" in July 1973.
Filmed in October 1973 over three days at the Marquee Club in London, the show was, in essence, a special edition of the  American NBC television series The Midnight Special. The program featured the last time the public would see Bowie with his red, Ziggy hairdo—as well as his glam guitarist Mick Ronson. Despite the glam appearance, however, the newer songs that he had written—such as "1984"—had a funky, Philly disco feel to them in their arrangements and their percussive overdrive. "I would say that is very true," notes Cherry of the observation. "That is the same time when he began to talk to me about it—soul," says Cherry. "He wanted to do something very different. He was Ziggy when I met him, but he wasn't Ziggy when we left London."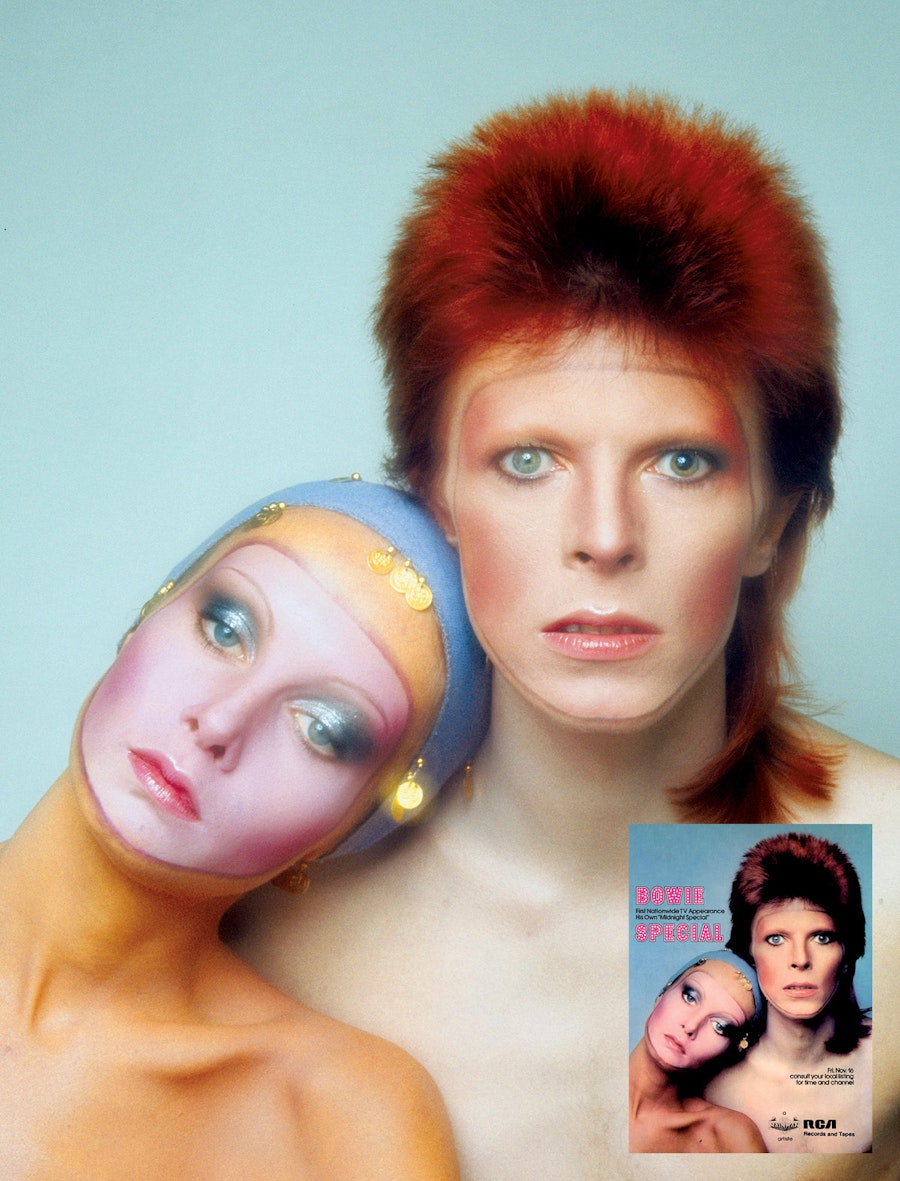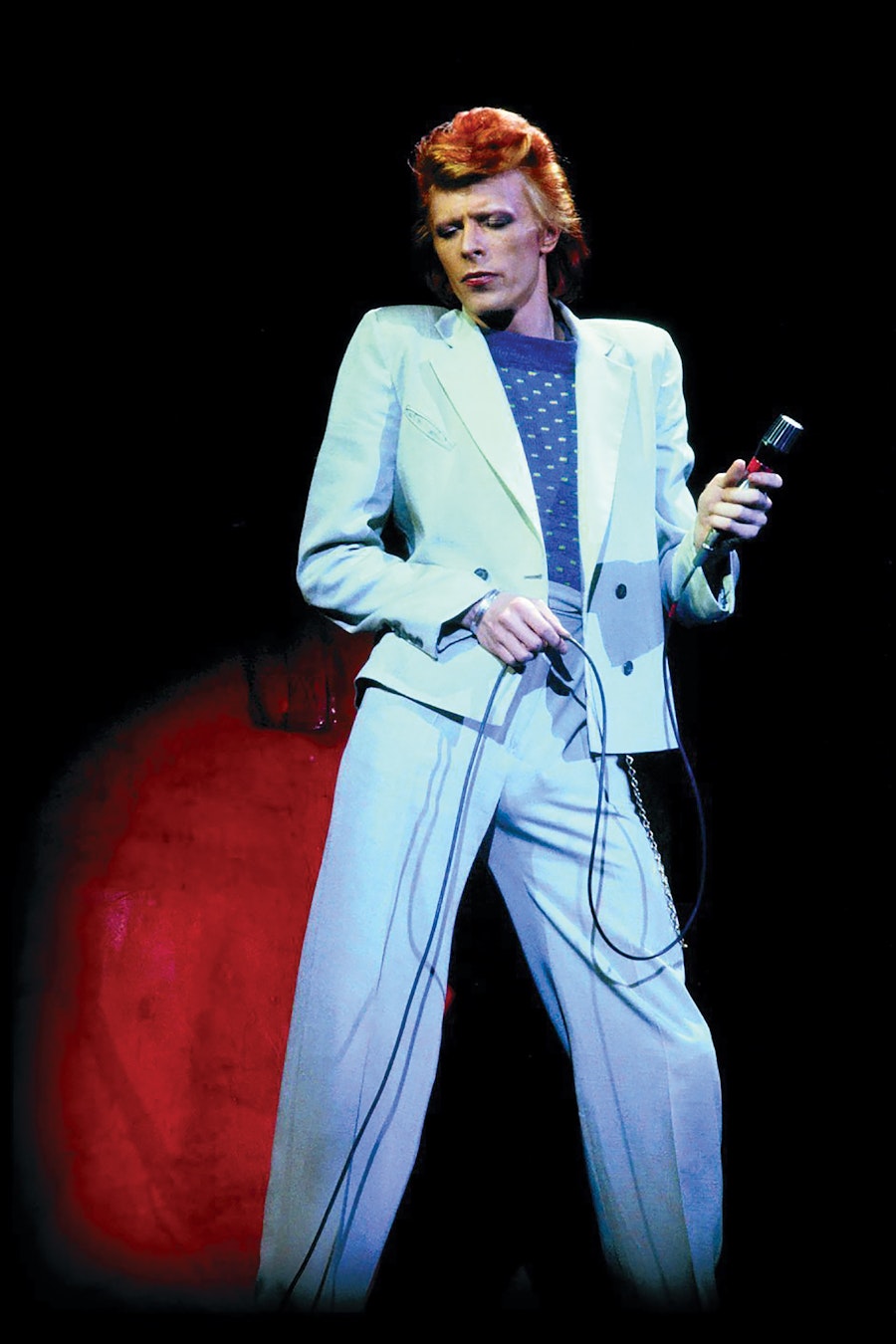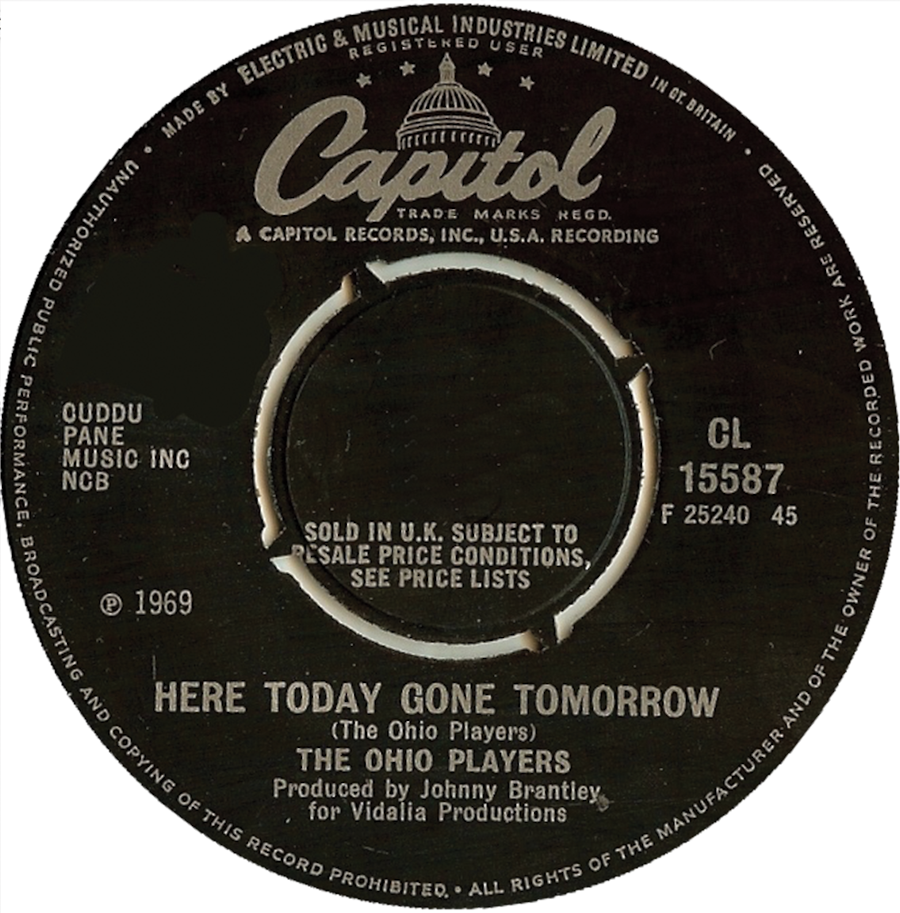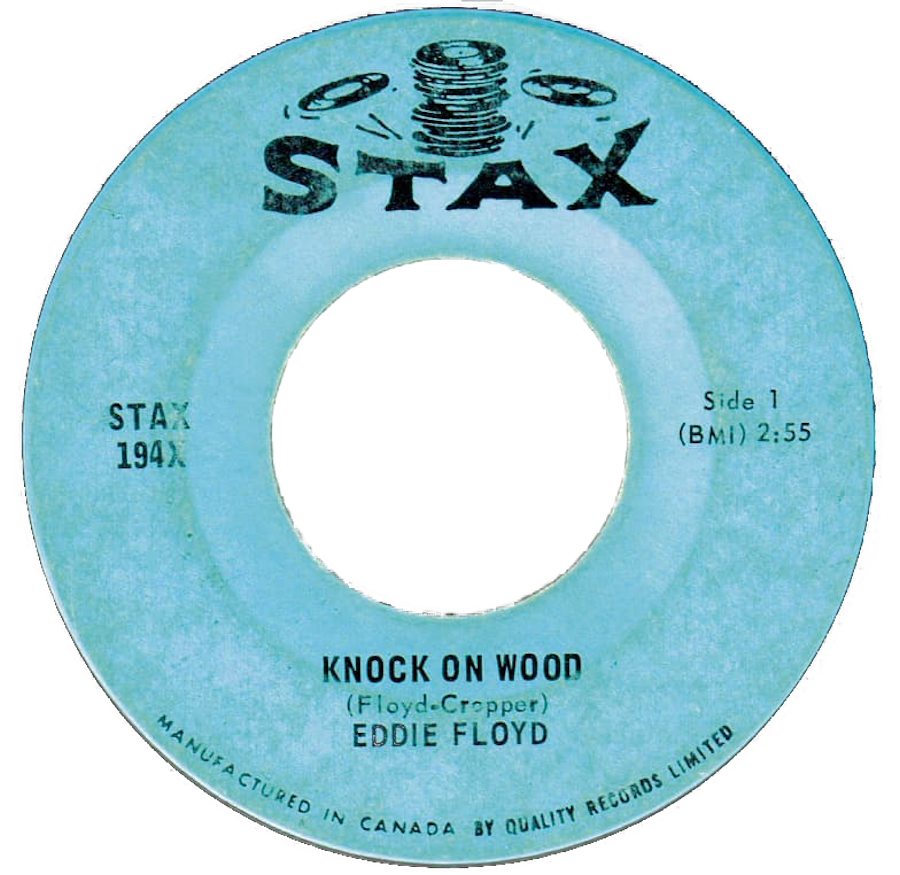 David loved Philly, I don't need to tell you that. Tony Visconti
"I was seventeen when I first started following David in February 1973," says ultimate Bowie fan and soon-to-be Sigma Kid Patti Brett. "I couldn't get into the clubs he would go to when in Philly, so I would go to his hotel. The first time, he was staying at the Bellevue-Stratford with Mick Ronson on the—oddly enough, the eleventh floor," she says, referencing Bowie's own "Queen Bitch." Brett says that Bowie was friendly then, and even friendlier the next time in 1974 when he again rented rooms at the Bellevue. "He sat with us on the steps of the hotel and told a group of us how much he loved Philly and that during a Diamond Dogs tour break in August that he was going to be recording his next album at Sigma Sound several blocks from the hotel. He said to come back and look for him, so we did."
North Twelfth Street's Sigma was the palace studio to all things Kenny Gamble, Leon Huff, Thom Bell, and all other productions from their Philadelphia International Records, to say nothing of its additional songwriters and producers who had their own albums to make; such as Baker, Harris & Young. This team—bassist Ron Baker, guitarist Norman Harris, and drummer Earl Young—not only played on smashes by the Intruders, Barbara Mason, Teddy Pendergrass, Harold Melvin and the Blue Notes, the Three Degrees, and more, the trio was the centerpiece of MFSB, the house band for PIR. They also formed Baker-Harris-Young Productions, had hits with First Choice, Loleatta Holloway, Love Committee, and other acts on the Cayre Brothers' Salsoul label. "These guys were in demand," states Jim Gallagher, an assistant engineer who got assigned to a most unique task—recording basic tracks with Bowie, Garson, Cherry, and the Baker, Harris & Young team under the aegis of an Ava Cherry session. "Actually, it was called a MainMan session," says Gallagher, who is speaking of the production company and is currently writing a book on his collective studio experiences between Philly and Los Angeles throughout the '70s, '80s and '90s. 
Preceding the August 1974 Young Americans or Gouster sessions by two weeks, and booked on the QT to Gallagher's recollection by studio manager Vivian Abbott, this one-day run allowed Bowie to check out Sigma, see how comfortable he was there, as well as to vibe with musicians Baker, Harris, Young, and percussionist Larry Washington. Garson and Cherry were there too, but Visconti was already beginning the mix-down on David Live in New York. "The session appeared on the blackboard for the next week and [Sigma engineer] Carl [Paruolo] and I were booked on a day session for rhythm tracks in Studio A with MainMan," states Gallagher. "Vivian said at some point, 'Jim, you make sure you make them feel comfortable.'"
Cherry recalls the sessions and confirms that the basic tracks were for her—Bowie-penned songs such as "I'm a Laser" that were planned as rough, raw, but artful R&B. "David was trying to find a way to produce me as well as test his own waters," she says. "There was the producer, Tony Sylvester, that David and I met around the time that we met Carlos Alomar. Tony wanted to produce me. MainMan wanted Tony to produce me. He was a Black guy; I was a Black artist. But no, David wanted to do it. So Bowie pulled out songs such as 'After Today' and 'Shilling the Rubes'; all of its tracks, we recorded the basics in Philly. They sounded heavier."
There are no paper records of these sessions or tapes in the Sigma Sound card catalog. Drexel University professor Toby Seay—the curator of Drexel's collection of Sigma tapes left behind when Joe and Mike Tarsia sold the studio—has no card correlating to the session. "Yet, if the maker of the session, Bowie, took all the tapes with him, that might be the reason there is no card," states Seay.
It is here that the idea behind Bowie's Sigma sessions changes forever. 

Cherry says that Tony DeFries has the sessions that Bowie taped that day at Sigma. "They started out great but were never finished, and, yes, I was pissed off," she states. "David didn't want to put them in MainMan's vault because he was planning on leaving that management company, but DeFries got hold of them anyway. I think he may still have them."
Gallagher says that he could tell that Bowie was comfortable with Sigma and booked the August sessions, but that neither Baker, Harris & Young nor the MFSB house band would work with him. "It could have been his odd schedule—he always wanted to start at eleven or midnight; those guys—Baker, Harris, Young—were working all day on their own stuff. Who knows, maybe the fit wasn't right for what Bowie and his producer Tony Visconti wanted," says the engineer.
Other possible stories eventually came to light about why the Philly session regulars didn't take part in what became the Young Americans sessions. One was that Baker, Harris, Young, and company were already superstars of soul and didn't need or get the whole Bowie thing. "Certainly, they were flexible enough to play what Bowie wanted," says Peter Humphreys, a second engineer on the August and November Sigma sessions behind Carl Paruolo and Michael Hutchinson. "They knew and loved all music, but they weren't necessarily impressed by Bowie's superstardom," continues Humphreys. "Baker and the rest of the trio weren't just session men. They were songwriters and producers. I think they were getting ready to do the Trammps at that point. Bowie didn't mean a whole lot to those guys, as they were immersed in their own music. Plus, Bowie didn't wish to start the sessions until like eleven at night and end at seven in the morning. That's when those guys started their days. Their dance cards were full." 
Both Gallagher and Humphreys have heard the tale of MFSB not wishing to give cultural vampire Bowie an entrée into the Philly sound, one they had been developing with Gamble, Huff, and Bell for ages. "I heard this thing from Joe Tarsia where he said that many of our musicians weren't fond of giving their sound away to some British guy, that they coveted that sound, held it to their chest as their thing, that they didn't want anyone else exploiting," stresses Humphreys. "I don't recall if that was true, but that's small thinking. They're brilliant musicians but small thinkers. That's Philadelphia, though. We have that disease. We think small when we should think big." Then there is one particularly insidious notion where one of the Baker, Harris & Young guys were uncomfortable with Bowie's flaunted bisexuality. Both Gallagher and Humphreys doubt that this was true, that none of the crew was narrow-minded in that fashion and that, indeed, Paruolo himself eventually came out as gay. "I had heard something about Baker having said it, but it was never confirmed to me, and just seems weird," says Gallagher, noting that Baker, like Harris, has passed away and couldn't answer. To Humphreys' way of thinking, that Bowie may have been treated badly was disrespectfully appalling. "We were tickled to have him there, and he was never treated with anything but respect," says the engineer. "We were concerned about the time we had to give over to him and our screaming regular clients, but it worked out."
Besides, Bowie and company did get TSOP/MFSB conga player Larry Washington out of the deal, a percussionist famed for his "moose call" thumb trick on the skins. During the Ava Cherry session, "Larry impressed Bowie with his 'moose call' thing where they strike the conga drum and then almost simultaneously slide a finger across the drum making a cool pitch changing sound," laughs Gallagher. "Listen to 'Young Americans' again, the first instrumental break: it is not a guitar solo; it is not a keyboard solo; no, it is a Larry Washington 'moose calls' solo." Washington was indeed the only TSOP musician to appear on Young Americans.
"I don't know those details as to why we didn't work with the Philly session cats," says Garson.
"I don't think he really cared, ultimately, because he had the sound in his head," says Cherry.
"I think David was disappointed. I mean, that was why we went there. We could have gone anywhere at that point," says Visconti, who was working between London and NYC at that moment. "They called me in England to say that they wouldn't be working with local musicians. That was our original purpose. We wanted that sound, that feel. We did, however, have our own group of super-musicians, so it wasn't a waste of time. But it was awkward."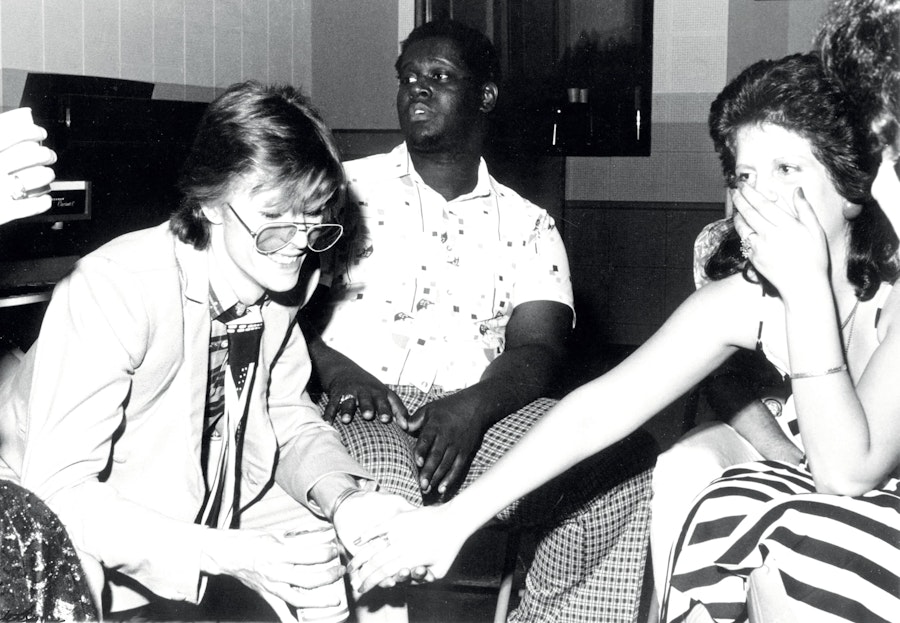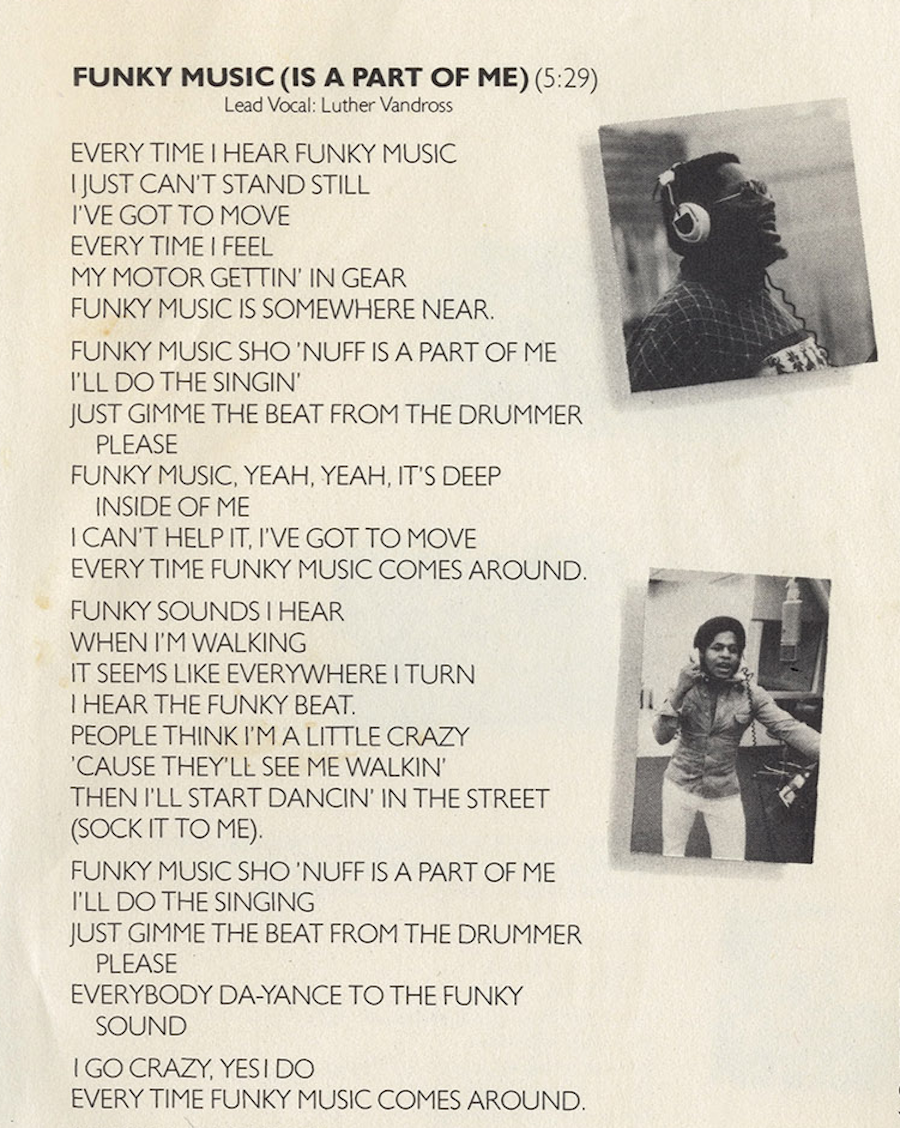 We came along at a time when David was going through a concept change, and I think we were partly responsible for it. Luther Vandross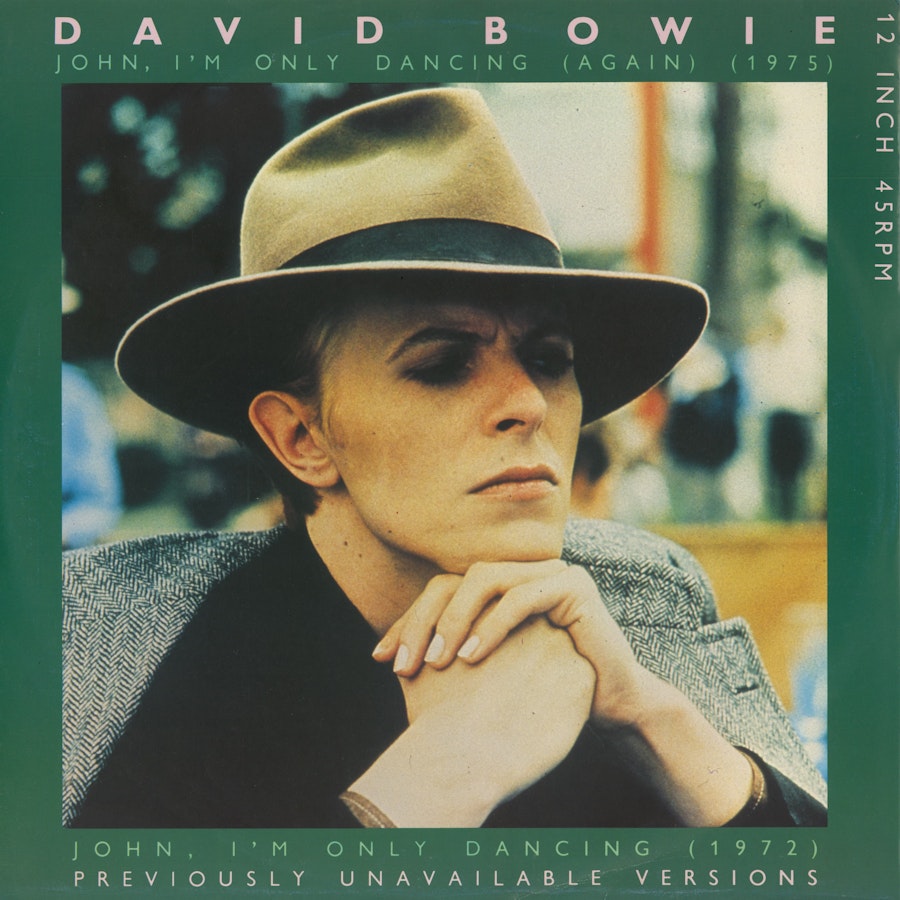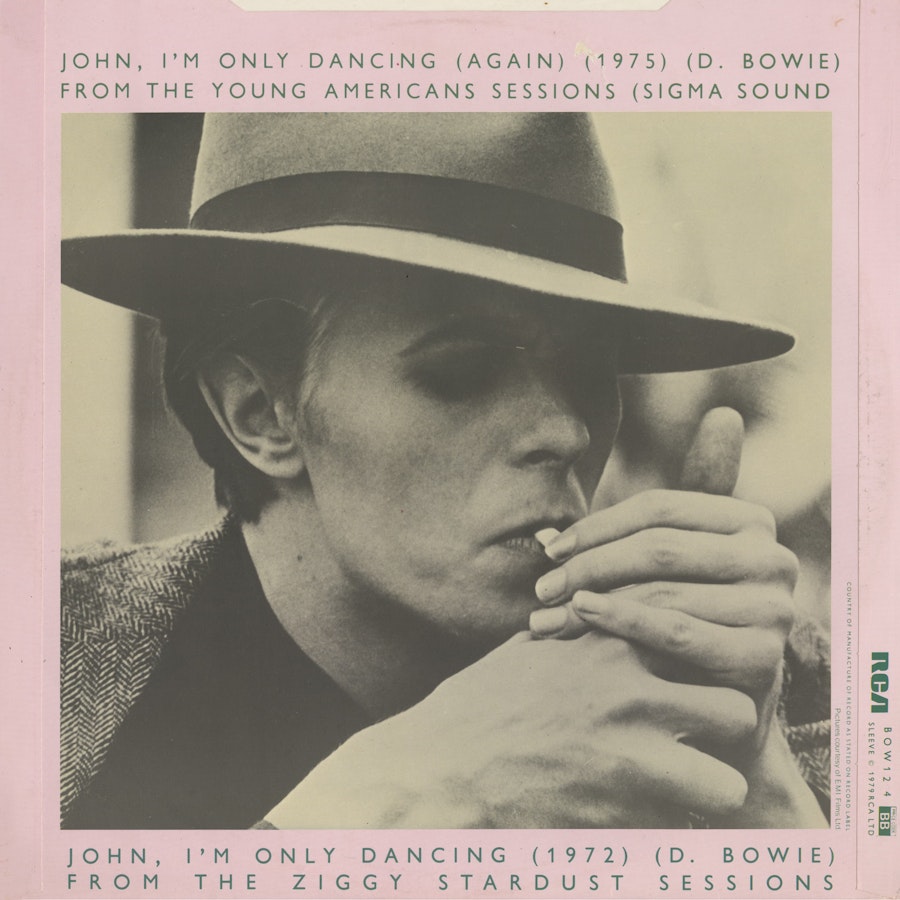 There were more vamps, less adornment, less, I don't know, rock to the original Peter Humphreys, Engineer, Sigma Sound
If you listen to tapes—heard on the Internet and beyond of the Young Americans sessions—you can hear an elegant interplay amongst the singers, especially on a track such as the gorgeous bob-and-weave of "Right." While Cherry calls that breezy ballad the hardest song to sing from Young Americans ("oh Lord, this song had so many parts"), Toby Seay, the Drexel university curator of the Sigma collection, states that it is here—with this study of the background voices—that Bowie's true control shines through, despite legendarily copious amounts of cocaine.
"He's not a taskmaster, but he clearly knows what he wants and doesn't want," says Seay of the tapes, especially one quarter-inch tape that someone covertly recorded that captured the August sessions un-mixed, un-mastered and un-multi-tracked. "You hear them talking, working out Vandross, Clark, and Cherry's parts. This is evidence that shows Bowie in control, that he makes easy decisions as to yes or no and moves on; all purely ethnographic in that you can simply hear people working."

One might wonder if the elephant in the room was that Bowie was seeing Cherry at that time, but the singer says that everyone was copacetic to the couple's situation and professional with her, a vocalist with few credentials at that point but a big voice. "I felt very much at home with Robin and Luther—I even went on to tour with Vandross eventually," she says. "I know that there were people who had some problems with me because I was his girlfriend, maybe, some jealousy attitude, whatever; but I was a professional and they were too, and ultimately we all got on. Get over it; as long as you're a pro and you do well—you work."
One fly on the wall for many of the sessions, whether Bowie knew it or not, was Brett, the most prominent of the Sigma Kids (ten of them) who had the oddest of opportunities to hear Young Americans as it progressed that hot August month. "Robin and Carlos would play us cassette tapes of the day's mixes in their hotel room," says Brett. "Plus, Carl [Paruolo] used to keep this one window open on Sigma's second floor above this alleyway where we would listen." 
When Bowie and company stayed at the Barclay Hotel during the Sigma sessions, the Sigma Kids would be there. When he left, they got in their cars, ran red lights, and sped to Sigma to beat him there, and they would greet him again at the studio. "We did this every day," she laughs. "He was so incredibly gracious about it all, even appreciative of our support. One night, David went into the studio and told us that he would have a surprise for us, that if we didn't tell anybody else, that on his last night at Sigma, that if we didn't leave—as if we would—he wanted us to be part of something," she says. "He told us to keep it under our hats, and lifted up his own cap," as if to visually explain the concept. "Remember," she starts, "we did errands for them and everything. Tony Visconti couldn't get a cab from the studio to his hotel and back, so I drove him. Same with Carlos and Robin. Bowie's bodyguard Stuart George wanted to go album shopping, and we took him to Record Museum on Tenth and Chestnut."
Two nights later, just as he said he would, Bowie invited the entire Sigma Kid 10 into the studio to hear the fruits of his labor. "I think we were all in awe, it was so lush and gorgeous; so much so, we were silent until one of us yelled, 'One more time!' " says Brett. Bowie grinned from ear to ear, stopped biting his fingernails, and played the album again, jumping up from his control-room stool and dancing with the assembled mass. 
Still, what would become Young Americans wasn't done. Not by a long shot. 
When he restarted the Diamond Dogs in September, Bowie added Carlos Alomar, Ava Cherry, Robin Clark, and Luther Vandross to the band (Sanborn was part of its cast during the first spring through summer leg). By the time they got to October 1974, Bowie morphed the show again, stripping it down, calling it "the Philly Dogs" tour, and adding Dennis Davis to the live lineup. During November of that year, Bowie and his crew ran back to Sigma for several days towards month's end after Visconti had remixed its multi-tracks in his home studio in London. "We used to joke with Visconti that we could go to twenty-four tracks, and he'd moan, as he has sixteen tracks at home," teases Humphreys, who mentions that he thought that Bowie and Visconti's original mix was more soulful and traditionally funky. "There were more vamps, less adornment, less, I don't know, rock to the original. Not that the finished product was rock, but it felt a little edgier, added more elements such as tubular bells and more guitar."
This session allowed Bowie to clean up and/or finish the likes of "Can You Hear Me," "Right," "Young Americans," and "John, I'm Only Dancing (Again)," which was a disco remake of his 1972 single. It also found them tackling new work.
"David had this song called 'Foot Stompin' ' from some old R&B band [the Flares] that he really liked and wanted to do," says Alomar of a beat-heavy blues cut that the band performed in December of 1974 on The Dick Cavett Show. The extreme rework of the song featured a now familiar Alomar guitar riff that would later evolve into "Fame." Alomar continues, "We tried doing it in the studio, but it didn't fare well." Alomar would put the riff back into his pocket for a later date.
Then there was the meeting of the minds that was Bruce Springsteen dropping in on the November Sigma sessions with Bowie recording the Boss's "It's Hard to Be a Saint in the City" during these same sessions. "I was the only Sigma Kid who also happened to be a fan of Bruce Springsteen's," says Brett.  "So [with] that I recognized him walking with Ed Sciaky [a Philadelphia radio jock who pushed both Bowie and Bruce to the masses] as they were approaching the studio."
As soon as December hit, mixing began at the Record Plant in New York City, after which Visconti then took the overall masters back to London to finish while nearly losing the reels at the Los Angeles Airport in the process. "Everything had worked out great at Sigma," says Visconti. "After that first day of weirdness when we found out we weren't getting the Sound of Philly musicians, the remaining staff was warm and cooperative, the engineers were fantastic, the Sigma Kids were great—I'm still friends with many of them—and I know David loved it there." 
So much so that Bowie sought a third session at Sigma to which he was refused. "We just didn't have the room for him at that point, nothing," says Humphreys of the January 1975 request at a pivotal time in Bowie's career. Bowie would send Tony DeFries a telegram informing him that his and MainMan's services would no longer be required and legal actions had begun to free him of existing contracts.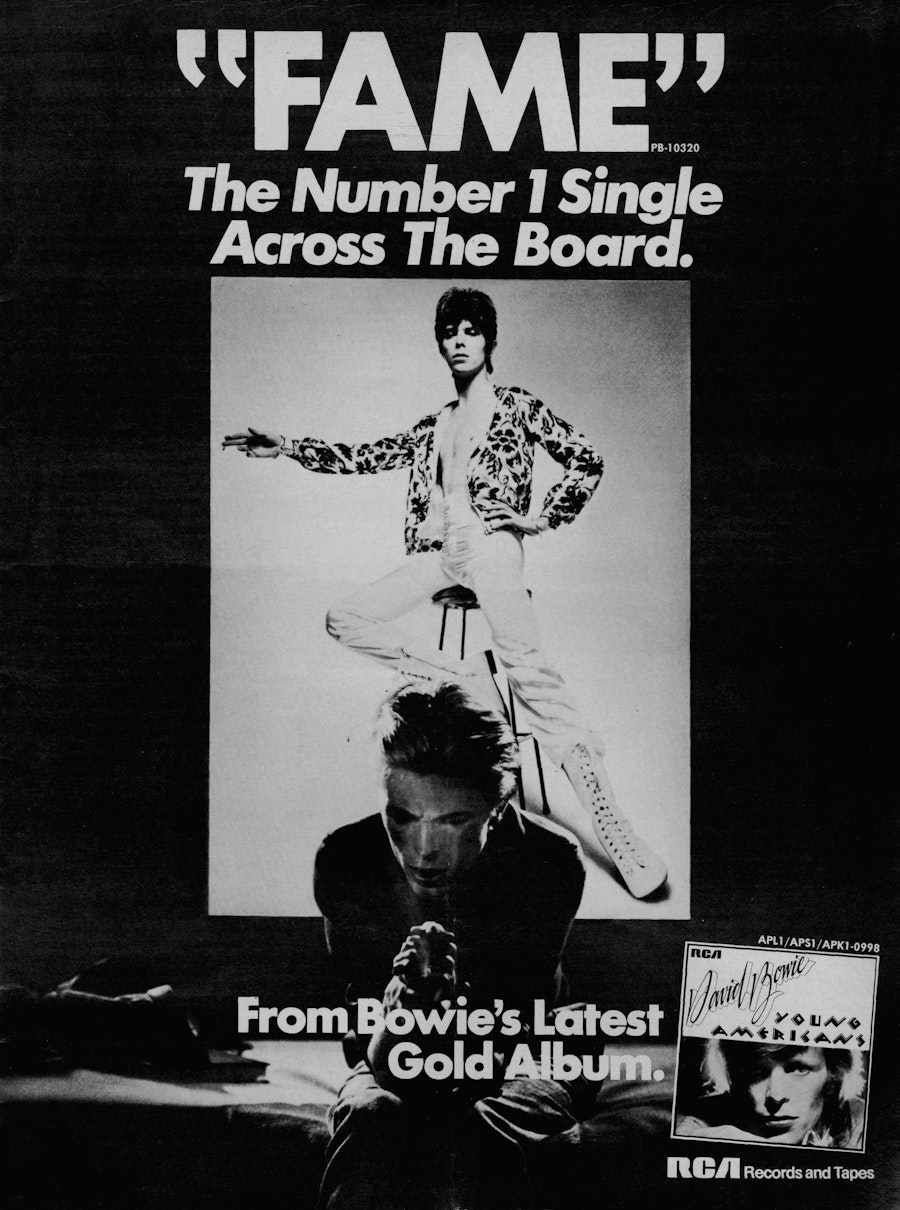 At this time, Bowie also began a relationship with John Lennon at a party given by the former where the two did coke, drank Cognac, and sketched portraits of each other. Though finished with Young Americans—a March date had been set by RCA—the twosome, along with guitarist Alomar and Ava Cherry, began toying with that now famous riff from their "Foot Stompin' " cover. The resulting track, "Fame"—credited to Alomar, Bowie, and Lennon—was to be recorded for inclusion into the album as a seemingly last-minute decision, but one that would have great consequences.

Alomar picks up the story: "At that point, Tony Visconti had gone back to England to work on Young Americans some more, so David hired Harry Maslin, who had worked in the background of Young Americans, to take his place." In fact, Visconti was unaware of the sessions until Bowie was heading into the mastering process. "He called a session at Electric Lady Studios in New York City," Alomar continues. "Emir Ksasan, Dennis Davis, and Earl Slick would play on 'Across the Universe'—the John Lennon song—and Lennon, Bowie, and I took care of 'Fame.' The first lick appeared on 'Foot Stompin'. Then, when I was in the studio, I tried various 'call and response' licks," says Alomar of playing with several bits of guitar frippery such as mirroring techniques and stereo effects. "[That] resulted in the mysterious guitar lines on 'Fame.' David added his one guitar lick. And the song was done."
A year later, James Brown would borrow that same "Fame"/"Foot Stompin' " riff for his song "Hot (I Need to Be Loved, Loved, Loved, Loved)." On a November 1975 appearance of Soul Train, in which Bowie lip-synched "Fame" and "Golden Years," an audience member asked him when he started getting into soul music, and Bowie answered that as a teenager in London, "James Brown was very popular in the French clubs." Having J.B. crib a riff from Bowie was validation of sorts that his R&B explorations were not in vain—and in fact represented a soul full circle.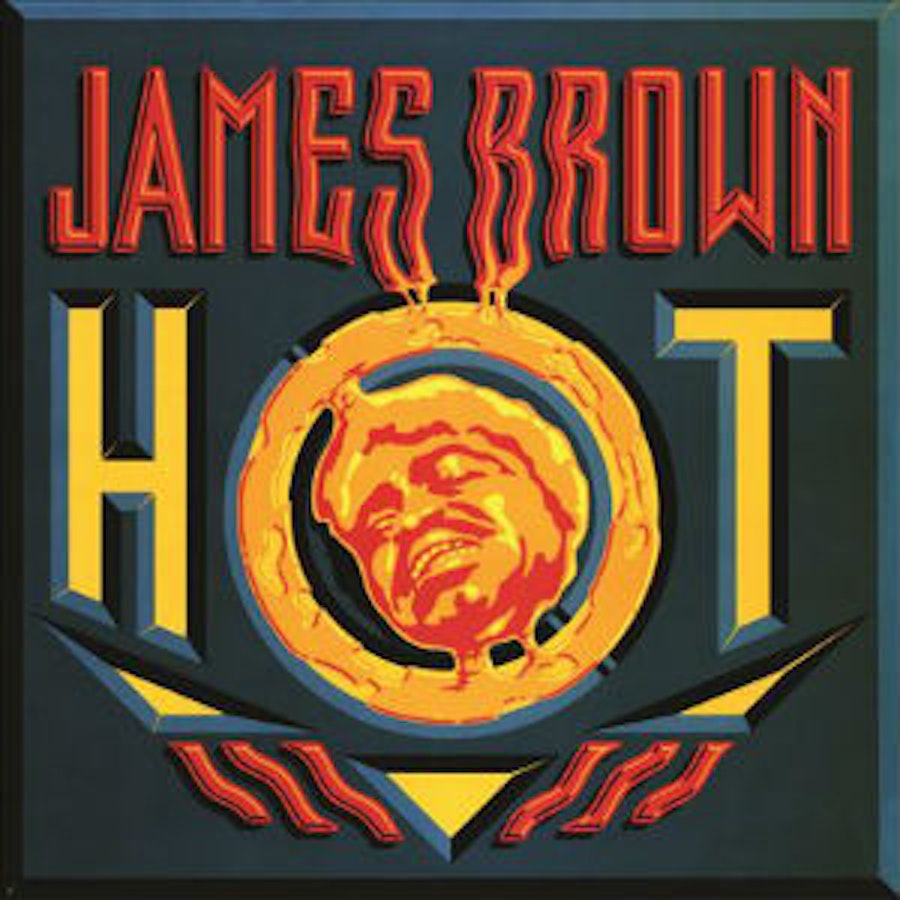 There's an old legend that Alomar had played the riff while working for James Brown, but he refutes that. "Since I was covering material already recorded by J.B. during my time with him, I just played what was on the record," Alomar says. "No jamming or you're fired." He continues, "Funky influences that influenced the various licks for 'Fame' came from 'You Can Call Me Rover' by the Main Ingredient, the Rascals' 'Jungle Walk,' and various licks that I learned how to flip and/or alternate so as to make them my own."
As he had done during the Sigma sessions months previous, Bowie quickly penned lyrics for "Fame," this time about the disgust he was feeling in regards to his career at that point. That's a disgust he would feel no more once the album was finished—now without the grandly soulful "Who Can I Be Now" and "It's Gonna Be Me" but the crisply funky "Fame" in its place. "I can't tell you how thrilled I was to be doing that back-and-forth 'fame, fame, fame' in between Lennon and David," says Cherry. "Such a thrill."
As February turned to March and Bowie's fancies moved from the East Coast to the West Coast, Bowie allowed Young Americans to succeed on its own with no tour, but with several hit singles in its title track and "Fame." As he had in the past, he shed countless members of his ensemble and crew—Visconti and Garson the highest ranked of the lot. "Essentially, David went off to do The Man Who Fell to Earth [movie], and I went back into my jazz world," says Garson now. As for Visconti, he stayed in the U.K. and produced a small handful of Sparks albums until reuniting with Bowie again in Germany the next year for the beginning of the Berlin Trilogy of Low, "Heroes", and Lodger. While Maslin sadly made himself unavailable for this interview at the last minute, it is he who aided Bowie through the airy transition of blue-eyed soul touched by cabaret and Krautrock that is Station to Station.
"I think [David] saw something that he wanted to know all about with Young Americans—American R&B—and exhausted it," says Cherry. "I think he wanted to make something more commercial after that, especially with 'Fame' being a hit, but his version of the commercial." Concerned with where he was going next—the true earmark of the chameleon's career—Cherry believed that he wished to stay a sellable commodity; "something fun and good, but maybe not as deeply felt as other stuff of his," states Cherry. "I must say though, I think having a hit with 'Fame' surpassed and surprised him. I don't think he thought that that tune was going to do much. He just loved that John Lennon was on it. Once that song was a hit though, he thought about ways of maintaining that." Not long after "Fame," Cherry lost contact with Bowie as he made his way to Los Angeles for recoding purposes and New Mexico for filming The Man Who Fell to Earth.
For Alomar, however, the next phase of Bowie's funk, as steely as it was, was crucial to their partnership. "At the time that Young Americans went into Station to Station, something amazing happened between David and I," says Alomar of the D.A.M. trio—Dennis Davis, bassist George Murray, and the guitarist who would continue with Bowie for the next eight albums, starting with the Cherokee Studios–recorded Station. "The fact that I had my lifelong friends with me allowed me to create the most amazing arrangements for Bowie," Alomar says, proudly. "Like the Spiders from Mars, I feel that this trio of ours created one of the most pivotal points in Bowie's musical trajectory."
Concerning Young Americans and Bowie's self-titled "plastic soul" era, Alomar notes that David got the formula perfect in that it was "indeed" authentic soul music. "You might hear performances of 'Young Americans' and 'Fame,' but for the rest of the songs on that album, you have got to have some major 'soulful vocal chops' to be able to perform them," he says. " 'Young Americans' will always stand out as one of David's best vocal performances and, thus, [Young Americans as] one of his best albums."
You might hear 'Young Americans' and 'Fame,' but for the rest of the songs on that album, you have got to have some major 'soulful vocal chops' to be able to perform them. Carlos Alomar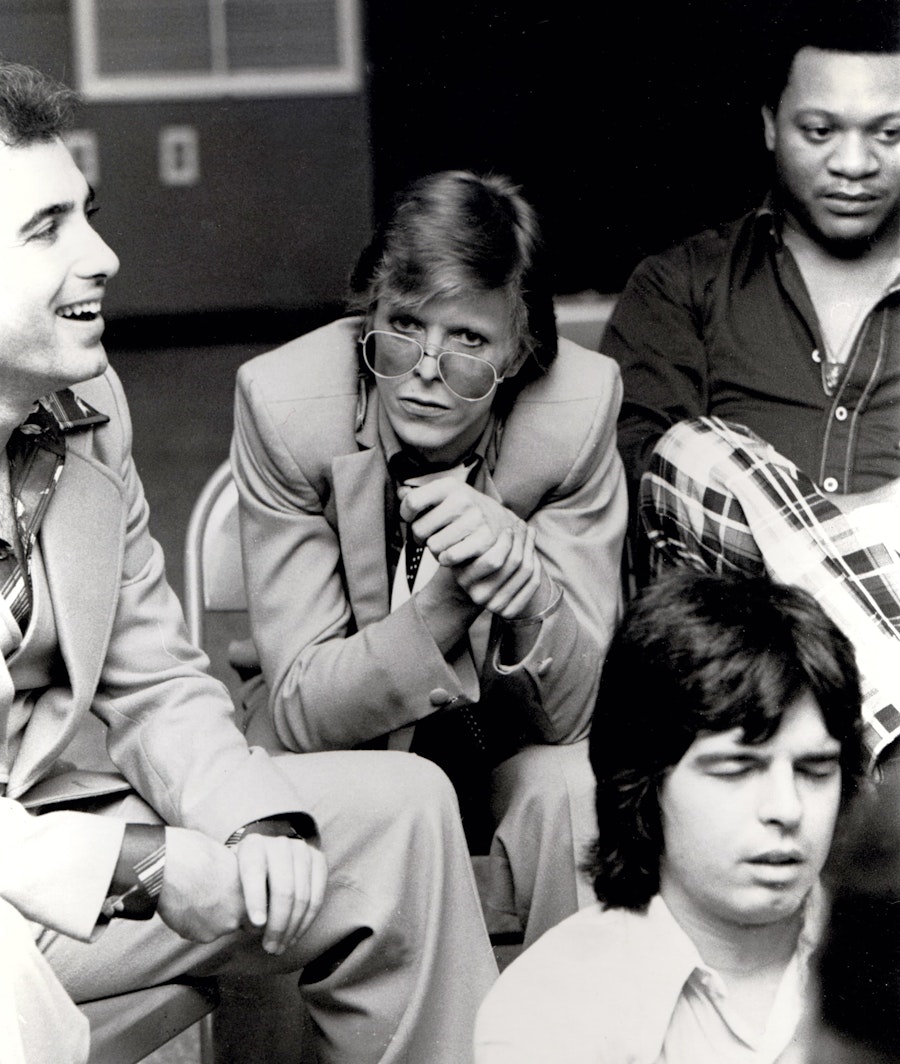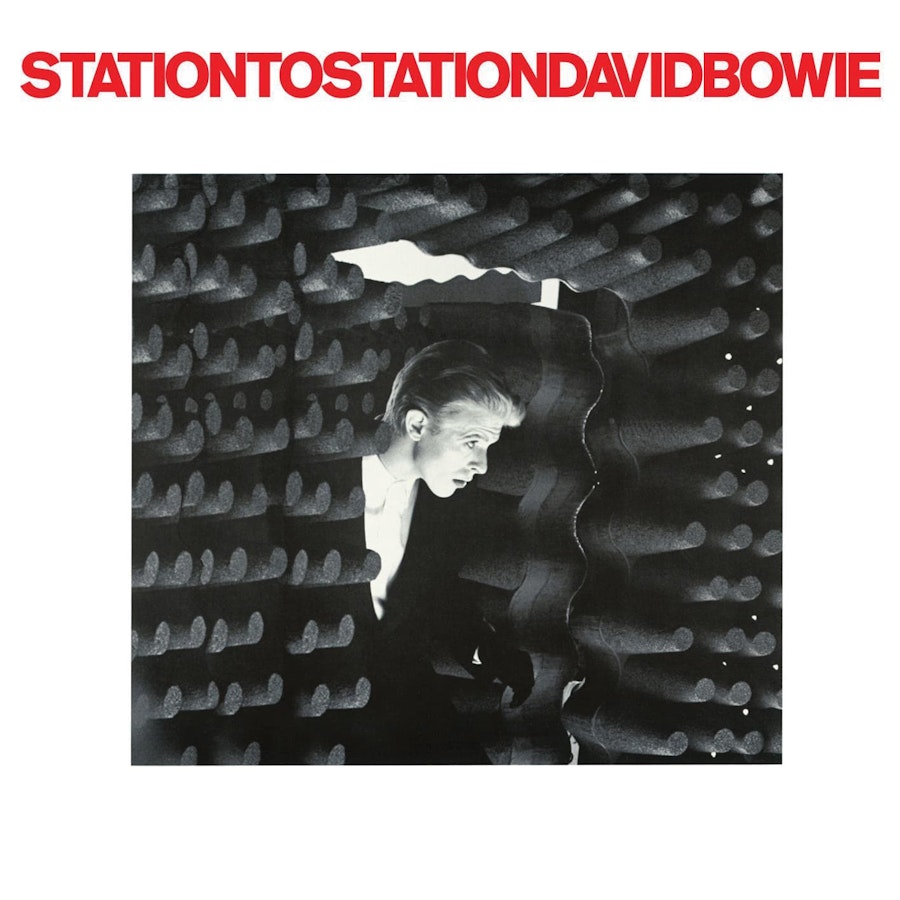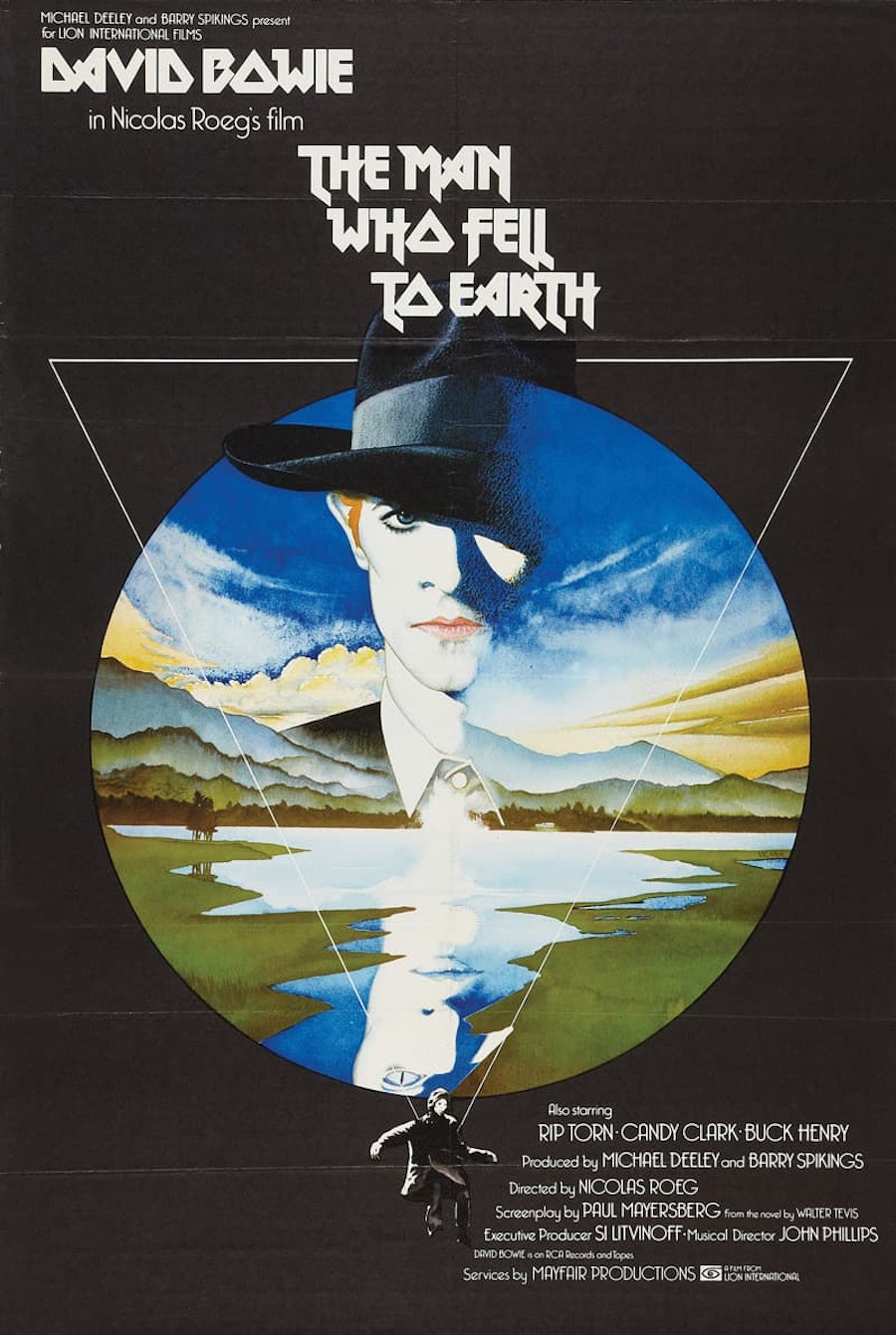 Before mentioning the inclusion of Young Americans and its necessary rarities and outtakes in Rhino Record's next chapter of its Five Years series dedicated to the Bowie catalog (due out in Autumn 2016), there is one slip in the road that brings us back to Toby Seay. The Drexel University professor, who happens to be the curatorial keeper of the castle where the old Sigma Studio collection is concerned, got involved with the Young Americans tapes—at Bowie's insistence—in 2009 when two reels of outtakes made their way on to the Internet auction block. "We couldn't connect the dots as to how they got there or who it was who leaked them from the studio in the first place, but there was this one guy who said he bought the reels from a yard sale and was looking for the highest bidder," says Seay of two reels known as reel 1 and reel 3 of the Sigma sessions. "These were two reels that never made it to us in the donation of tapes from Tarsia to Drexel."
One of Bowie's managers knew Seay had the collection and asked him to do some digging, damage control really, and get in touch with the seller. Which he did, only to have them promptly pulled from eBay and on his desk two days later—no questions asked. Seay then digitized the tracks of vamps and backing vocal demos from "Young Americans," sent it off to the manager, with a response from Bowie saying how "absolutely chuffed" he was.  "Bowie was thrilled at the tape's return, but I couldn't help but chuckle imagining Bowie Googling himself while doing the work of legacy management and coming up with these tapes, the tapes I might have had at Drexel. It's just a very sweet image."
Like Bowie's Berlin trilogy that would follow mere years apart from his Philadelphia sessions, Young Americans was the first steps that Bowie took in removing his already unusual sound and vision from pop's (then) usual recording centers, in seeking refuge from convention and inspiration from environment. Despite its roots in conventional urbanism and traditional R&B, Young Americans was David Bowie's first real experiment—a test of his own will.