The Wax Poetics Member Survey 2020
What our members had to say about us...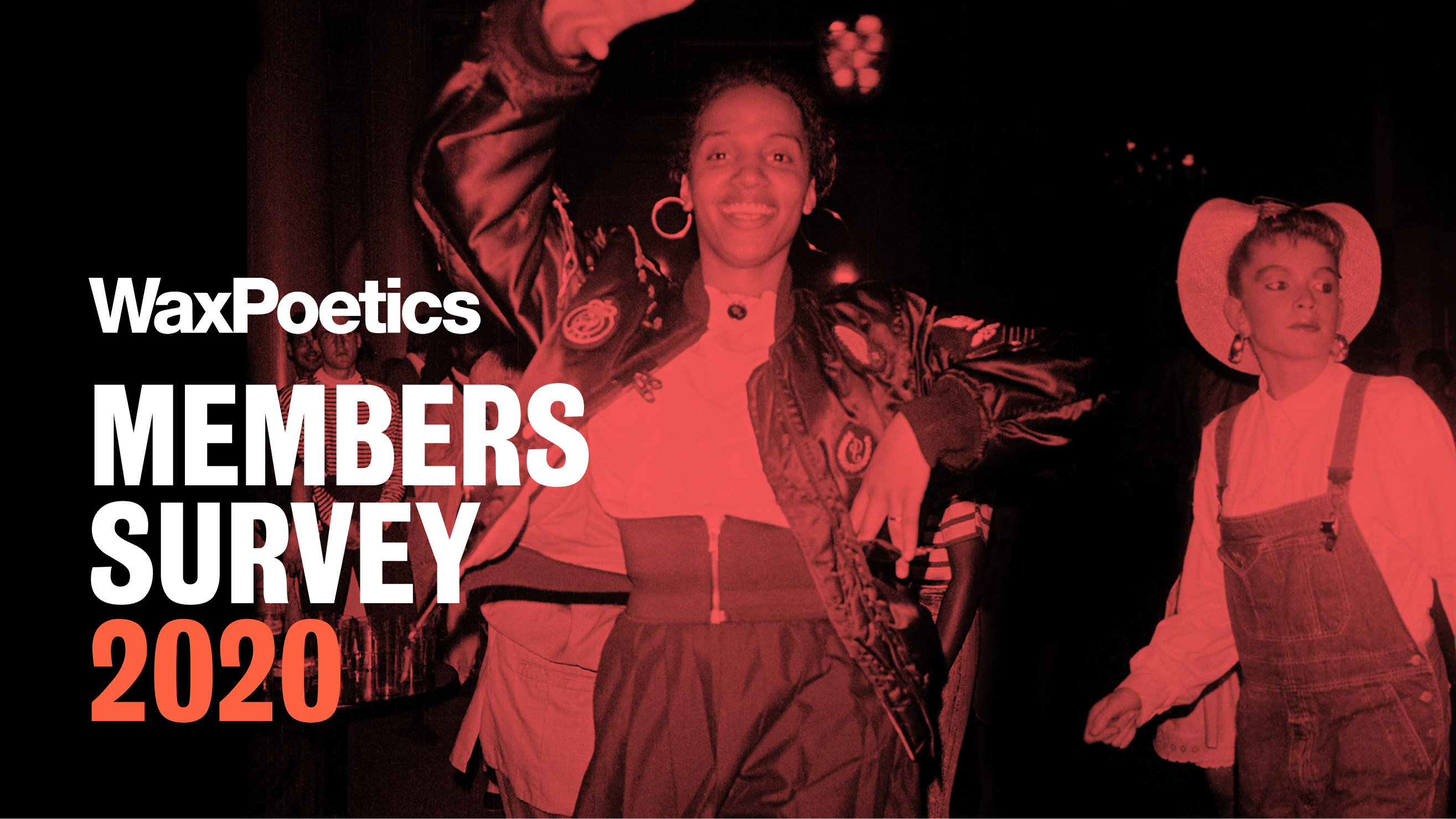 More than just a magazine, Wax Poetics is a community of music fans that like to dig deeper. We all share a common passion for music but ultimately we all also want to discover more about the artists and stories that shape music culture. 
We are returning next year thanks to the support of our members and we promise to always keep the community at the centre of everything we do. This starts with taking on board feedback from our members, and using this to help shape what the future of Wax Poetics becomes.
Here are some of the key findings from our first member survey.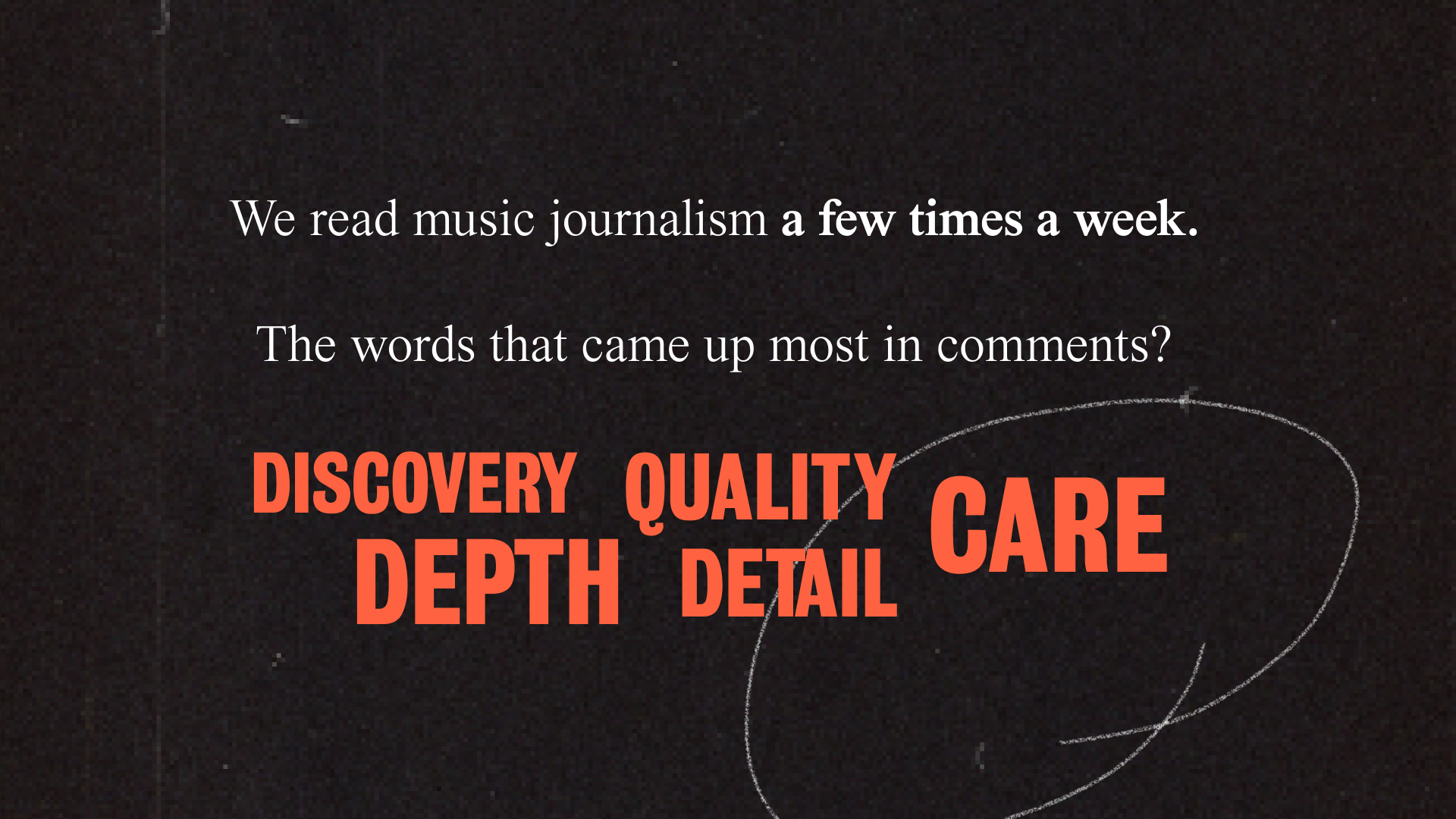 Overall, it is clear that you prefer 'quality and depth', rather than 'as much as possible'.
Wax Poetics has always been about deep, quality music journalism. And even though we will now have regular digital output, the quality of our journalistic output will never be compromised. We don't see a distinction in quality between our digital and print output. We will always be deep. We will always be insightful. And we will always approach subjects 'the Wax Poetics way.'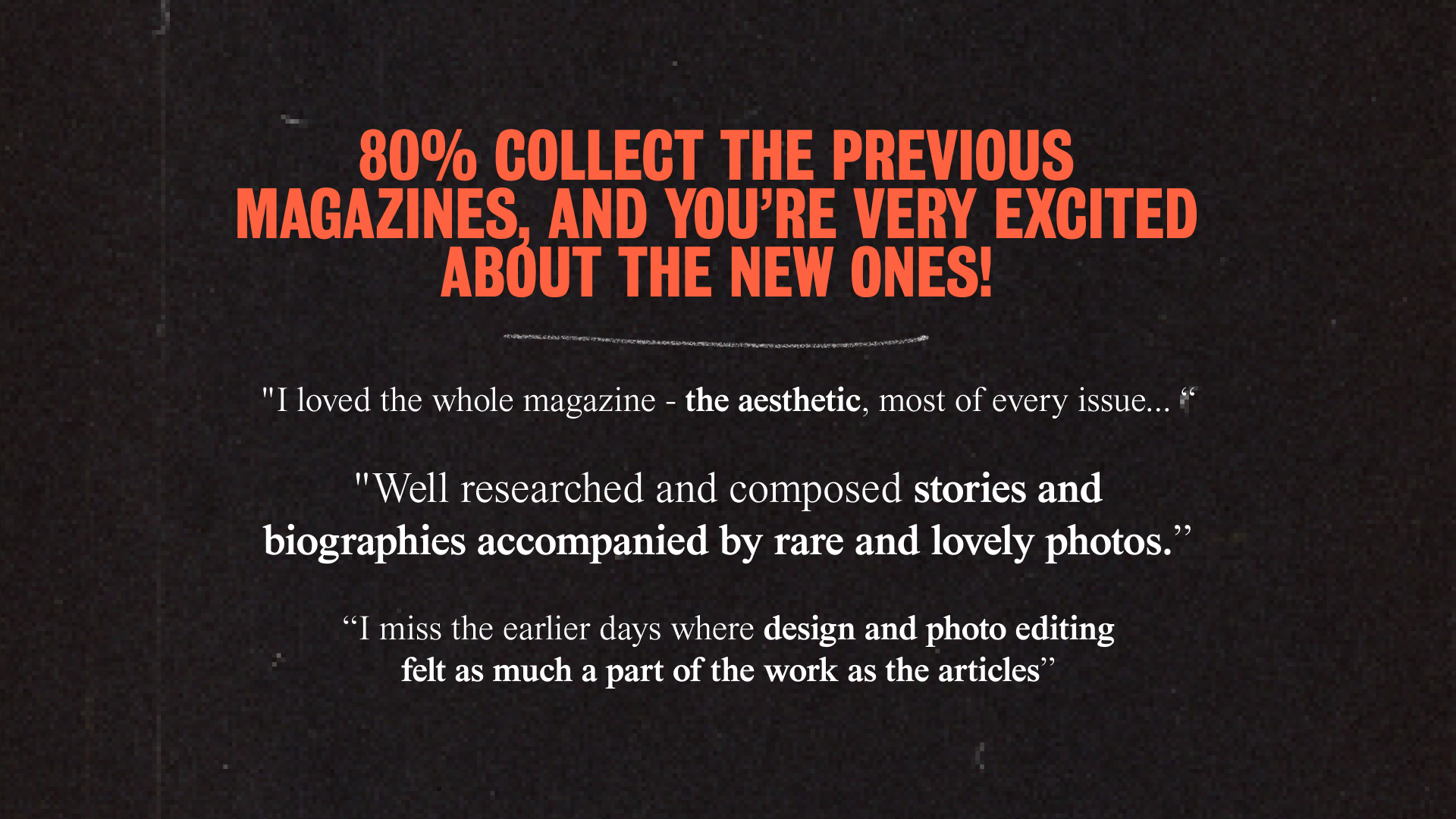 If you watched the video we shared the other week, you will have seen founding Editor in Chief Andre Torres talk about trying to create a magazine that 'when you're done reading it, there would be no way you would ever think about putting it in the trash.' 
Volume 2 will continue with that same philosophy. We intend to build on the peak era Wax Poetics design and structure to keep creating a music magazine that is timeless, insightful and visually stunning. 
Balance both old and contemporary.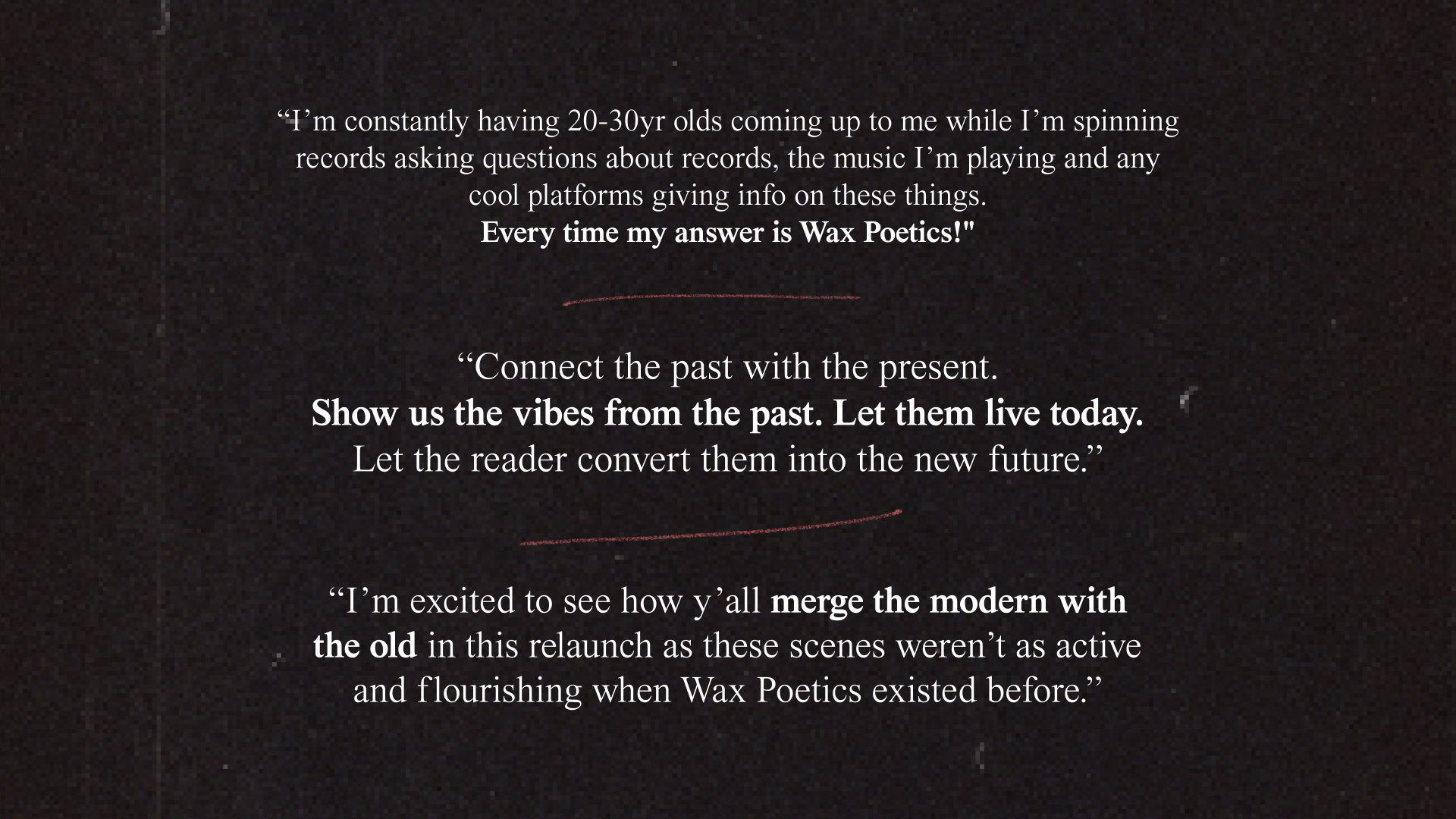 Wax Poetics has always shone a light on the past to contextualise the now. We plan to bring you more of this. Deep insight into those classic trailblazers and scenes, as well as discovering more contemporary artists.
Our new online members hub will allow us to deep dive further, and more regularly, into both these scenes. 
Bring the joy of crate digging home.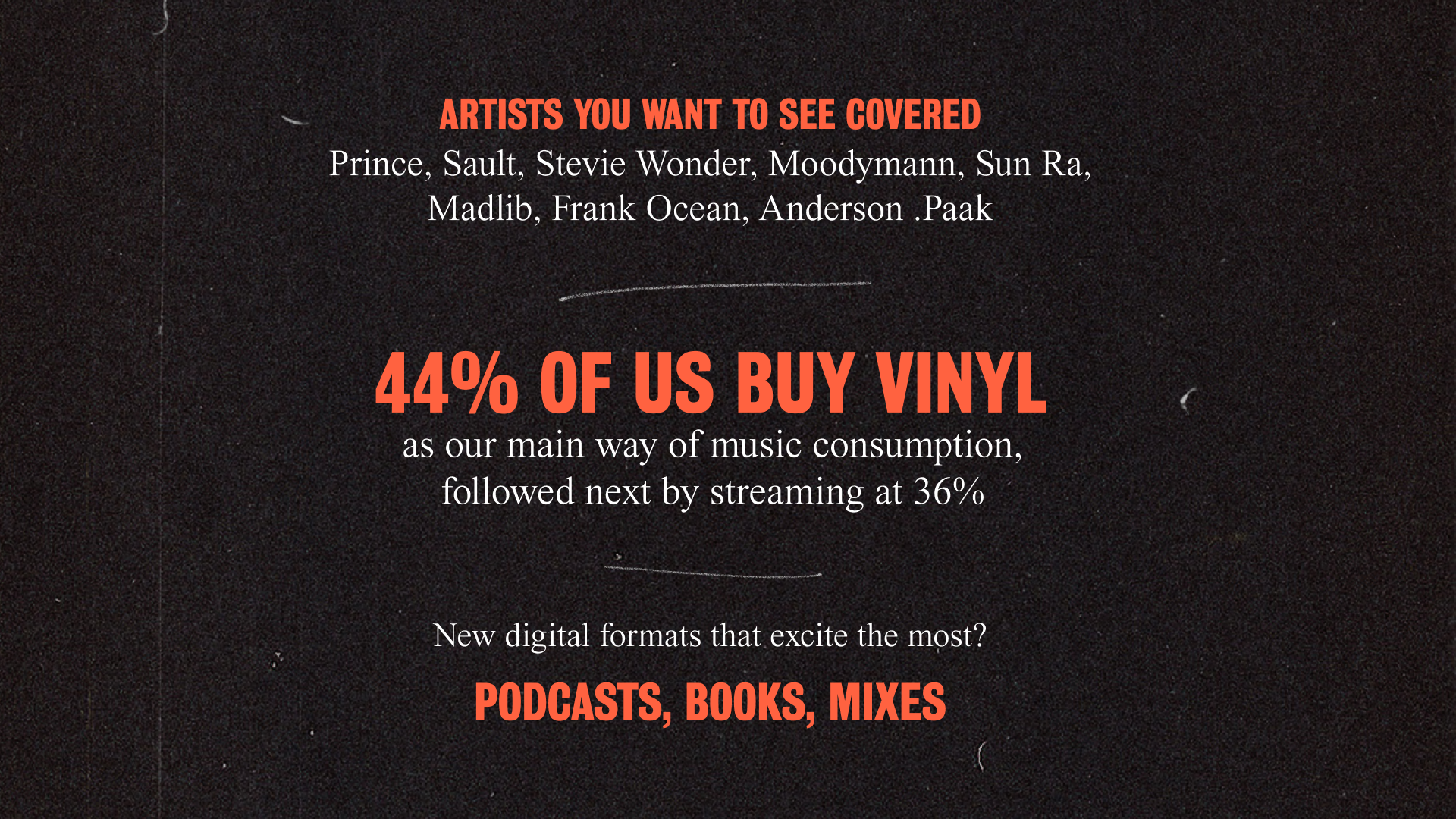 One of you wrote "reading Wax Poetics is like the joy of crate digging, but with context". We couldn't agree more. Our new members site will encourage you to really get lost in the world of music discovery, along with a very exciting new channel called  Re:Discovery which will really bring that digging experience to your desktop.
We have also just commissioned our first podcast series to launch early 2021, and will be hosting regular Wax Poetics mixes on site. Watch this space…
You want to keep contributing as a community
The love people have for Wax Poetics is amazing. 
We will always keep you at the heart of what we do and you will always be listened to. This starts with regular optional surveys, but will grow over time. We intend to host an annual live forum where we present plans for the future and take questions from you directly. The first of these will be in late 2021. 
Opportunities to contribute more widely to our platform will happen over the course of the next year.
Ultimately, Wax Poetics is for you and we want to make sure you continue to be included every step of the way.
Want to know more about what's confirmed for 2021? Here's a little hint...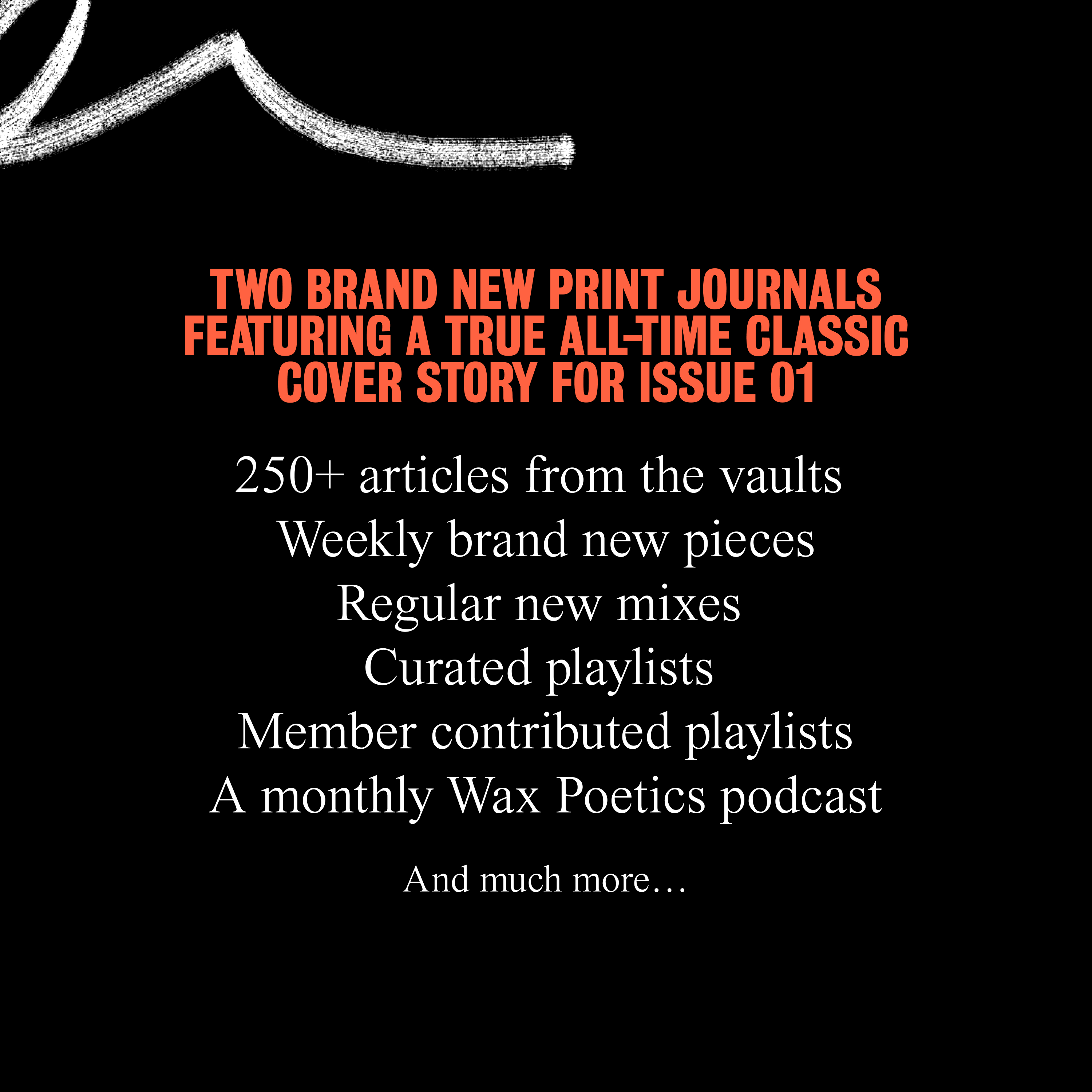 Sign Up Now
ONE YEAR ANNUAL MEMBERSHIP
€84.99*
*one off payment
Explore examples of our journalism