Opening arguments for the three-day trial on assault charges of Rakeem Diggs began on April 21, 1992, in Steubenville, Ohio. The ambitious prosecutor pulled no punches in laying out his case. "It was his dedication to destroy me that saved me because he went to any means necessary to make me look like the kind of person I really wasn't inside," Diggs said. "And the truth showed that I was just a young guy in a bad situation, made a couple of bad decisions, but overall had a good heart, had a brain in my head."
On April 23, in a risky but strategic move, Rakeem's lawyer had him take the stand and tell the mostly white jury the plain and simple truth of the matter—that he was defending himself from a jealous boyfriend and his three buddies, who were armed and threatening him. It was a question of being caught at the wrong place at the right time. Speaking from the heart, he told them of his humble background and how he was trying to pursue a career in music. When the jury left to deliberate, his insides were churning. Two hours later, they returned to deliver a verdict of not guilty. Those two words were life-affirming for the twenty-two year-old, who felt a huge weight lift off his shoulders. When he turned around, stunned but ecstatic, the first person he laid eyes on was his mother. "She said, 'Boy, this is your second chance. Don't blow it.'" Feeling the need to mark this change in his life, Rakeem says he thought, "I'm going to birth something new. I'm going to birth The RZA."

Explaining the etymology behind the name, he says, "I had become dumb. My life had done a zigzag. I was in the right place from ages eleven to sixteen. Then I got involved with women, drugs, and hip-hop in a street way, with battling, guns, cars, gold cables, drug using, and drug dealing." The trial's favorable outcome, however, persuaded him to return to the righteous path. "In the Divine Alphabet, Z stands for Zig-Zag-Zig, which means knowledge, wisdom, and understanding. It's the last letter of the alphabet and represents the final step of consciousness," he says. "So, I zigged back. I became The RZA. Rakeem Zig Zag Zig Allah. It stands for Ruler-Knowledge / Wisdom / Understanding-Allah." RZA was the phoenix rising from the flames in which Rakeem had been purified.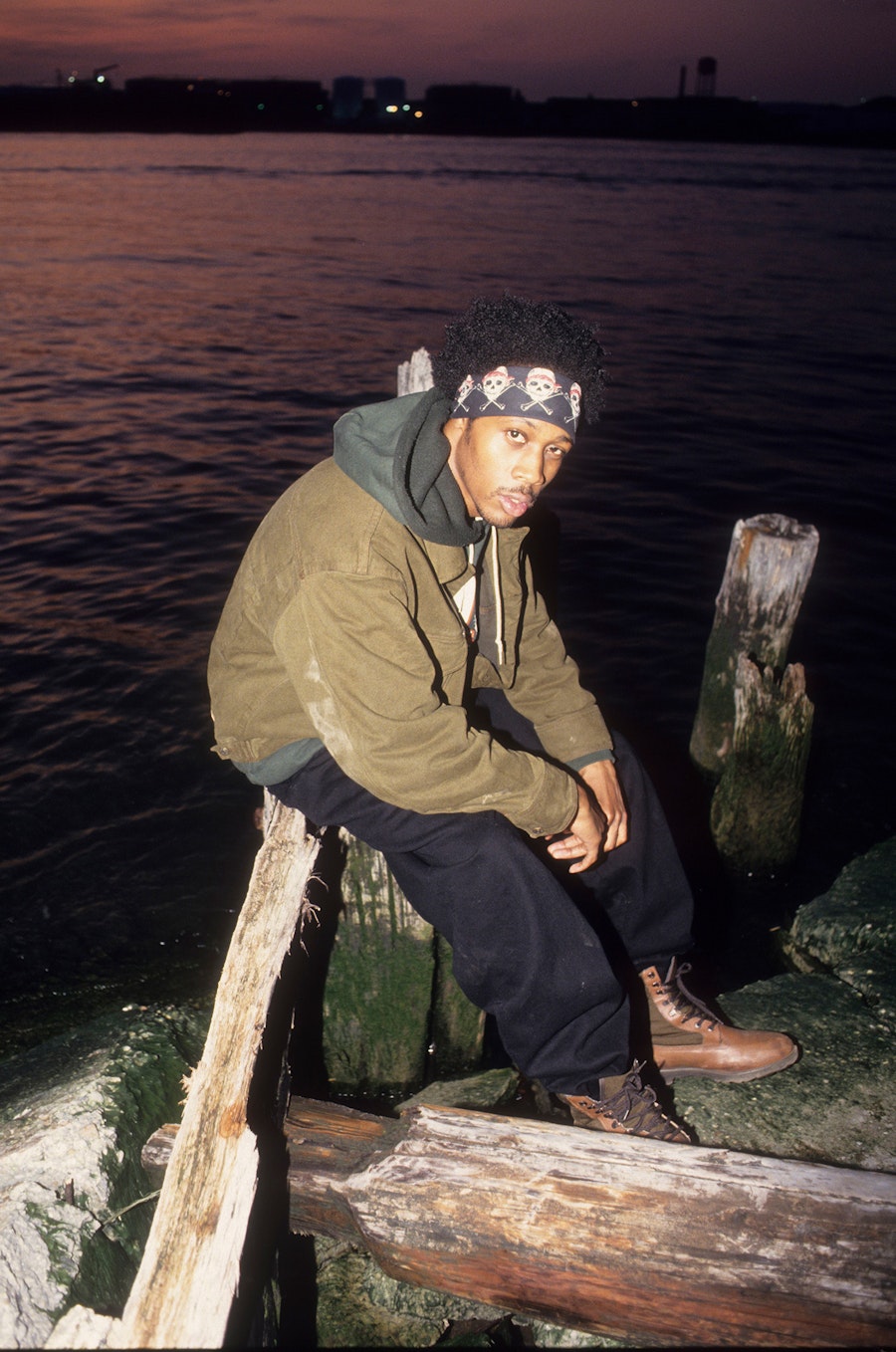 Feeling truly liberated, as if he had just reclaimed eight years of his life, RZA headed back to Staten Island with a fire in his belly, walking around Staten Island like the prophet Mohammed roaming the desert for forty days, meditating and formulating his master plan. He traversed Staten Island neighborhoods from Stapleton to New Brighton to Park Hill to the Staten Island Ferry docks, sometimes talking out loud to himself. "People thought I was crazy because I used to walk and think and talk," he says. "You get so much inspiration from walking and thinking, so I walked around Staten Island until I got an epiphany. It took me a while to get it, but once I had it, I knew what I wanted to do. I went to Ghost first and said Wu-Tang Clan."
Wu-Tang were the renegades and often the bad guys in the kung fu flicks, and a clan represented a family. Ghost, his roommate, was the first to popularize "Wu-Tang" as a signifier for anything "fly" or cool. But RZA laid down the mythology on which to launch a rap supergroup. "Wu-Tang is an internal martial art," he explains. "Wu-Tang was also the best sword style, and as an MC our tongue is our sword. And I said to myself, 'There's no other ill MCs that I've met than the crew that I know right here on Staten Island, you know what I'm sayin'?' So, we the Wu-Tang. Our style is Wu-Tang. We go out there and chop anybody heads off when it comes to battling on the mic, yunno." Shaolin also no longer signified a beverage but the mystical island of Staten, the foundation, where the brother monks learned and perfected their thirty-six chambers of lyrical styles. 
At the time, RZA's production setup was still in flux. After finally acquiring an SP-1200 drum machine through some shady moves, he traded it with fellow producer RNS (Arby Quinn) for an Ensoniq EPS. RNS, a fellow Stapleton resident, produced the debut album by RZA's former young neighbor Shyheim Franklin, aka the Rugged Child (Virgin / EMI, 1994). "He had let me hold the EPS before, and I liked it because it was a keyboard sampler, and whereas the SP-1200 had only two and a half seconds' sampling time per pad, with the EPS you get about twelve, thirteen seconds, but you could use it all at one time on one key," he says. "So I could sample more than one bar of music." At the time, most hip-hop was limited to sampling one- or two-bar loops, but RZA started making four-bar loops. "Nobody was doing that," he says. "So it was the EPS that turned me onto that, and I fell in love with the EPS. I can't fuck with the SP-1200 no more."
And when he came back and we traded back, Ensoniq had made something called the EPS-16 Plus, and I went and got it." Shortly after moving to a new apartment in Staten Island, he and Shaquan [Method Man's then-nickname] recorded a song called "Method Man" using that gear. RZA also produced the first version of "C.R.E.A.M." as well as the instrumental for "Wu-Tang Clan Ain't Nothin' to Fuck With" during this period. Later, when Ensoniq introduced the ASR-10, RZA says, "That's when I became a master producer. The whole first one hundred Wu songs was made on an ASR-10."
Since the ASR was a keyboard sampler, one of its features was being able to trigger the same sample on different keys, thus altering the pitch of the sound. If you held a key down, the whole sample would play through, but playing the sound on different touch-sensitive keys allowed you to create new phrases that sounded nothing like the original sample. RZA became a master of this technique of "playing" samples, which has since become a staple of hip-hop production.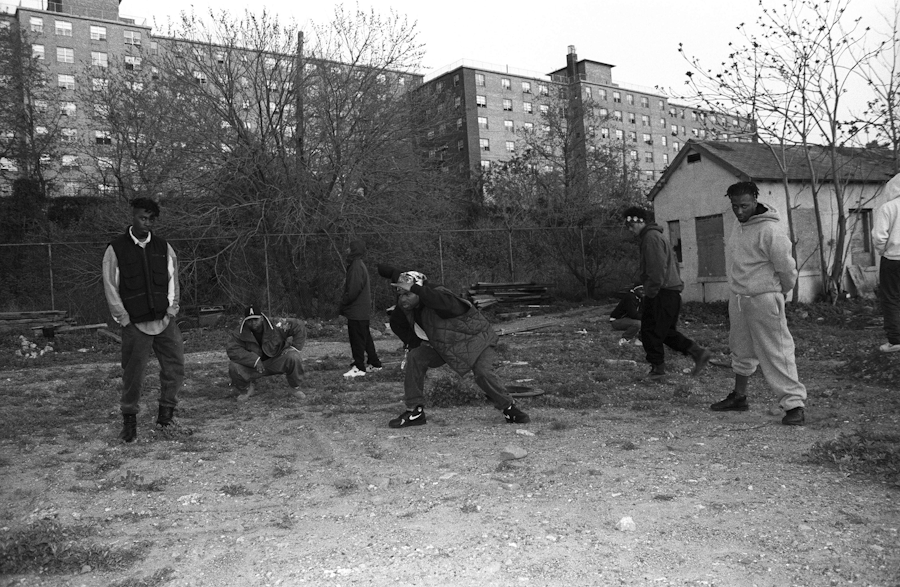 Individually, he approached Shaquan, Deck, Raekwon, and U-God—all of whom were still involved in the crack game. "RZA played a major role in, like, shifting my brain, 'cause I kept goin' in and out of the can," says U-God. "RZA was like, 'Yo, man, what you doin'? You buggin' out, dog.' He said, 'We gettin' ready to rock this Wu stuff.' I was like 20% focused and the rest of me, 80%, was in the streets." RZA's pitch was simple: give me a year of your life, and I'm going to take us to the top, and we'll never have to sell drugs again. Then, one night in late September, he invited them all over to Morningstar Road for the first group meeting. 
"It's almost like he did a Gotti move, like he brought all the families to the table," as Raekwon tells it. "So, he made a call one day. He called specific dudes, like, I want him, him, and him. Next thing, yunno, everyone came in the studio. It wasn't even great energy in the room, it's just we here for him." Raekwon recognized all the familiar faces in attendance from growing up in the neighborhood, and he was cool with all of them except one. The long-running feud between the Park Hill and Stapleton neighborhoods aside, Raekwon says, "Yo, I don't really fuck with Ghost like that. He's a crook, you know what I mean? We tell it how it is. But that didn't mean that he wasn't talented, you know what I mean, and he wasn't a man of respect." Ghost, who had served time for robbery at age fifteen, had a rep on the streets for "yappin'" brothers, or relieving them of all their cash and possessions, and he clearly had a bad history with Raekwon and Power.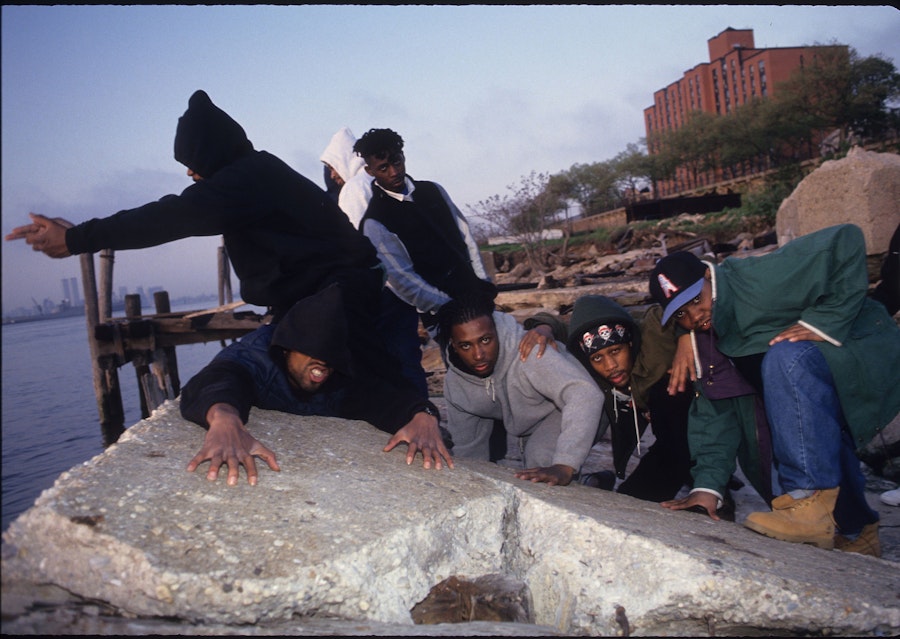 RZA admits, "Wu-Tang started with tension. Some of the guys were not as close to each other as they have become. Ghostface and Raekwon are considered to be Batman and Robin, but they were enemies in the neighborhood. Ghost was my man and Rae was my man. There's another guy, Oli 'Power' Grant, who runs Wu Wear—him and Rae were partners and Ghost was the enemy. I'm talking about mortal enemies. But they were always real tight with me." Though the origins of their beef are murky, the situation deteriorated to a point where Power and Rae sprayed Ghost's apartment with automatic gunfire in retaliation for something that he had done. That's how never-ending conflicts were perpetuated in these parts. With these foes now facing each other from across the room, they had a chance to squash their beef and move forward together for a common cause, and they did. But Power came strapped, just in case.
"We just wanted to rep Staten Island 'cause we felt like every other borough was shittin' on us," says Rae. "Anything to get out of the hood and escape that life that we was down for—all of us—and we just said, 'Yo, you know what? We trust your hand 'cause you already made a record—not that it sold anything, just the fact you was able to do it.' So, we trusted [RZA's] hand on everything he wanted to do. He was a pure brother, yunno, he was about knowledge, and all that played a role in us giving him the opportunity to drive the bus." According to RZA, "A democracy would not work; it had to be a dictatorship. But it had to be an agreed-upon dictatorship, not by force. I told them, 'I have a vision and I see it. If you give me five years, we're gonna be the number one crew in the country.'" After knowing him for most of their lives and witnessing his passion and commitment to his music, it didn't take much convincing for the others to fall in line behind him.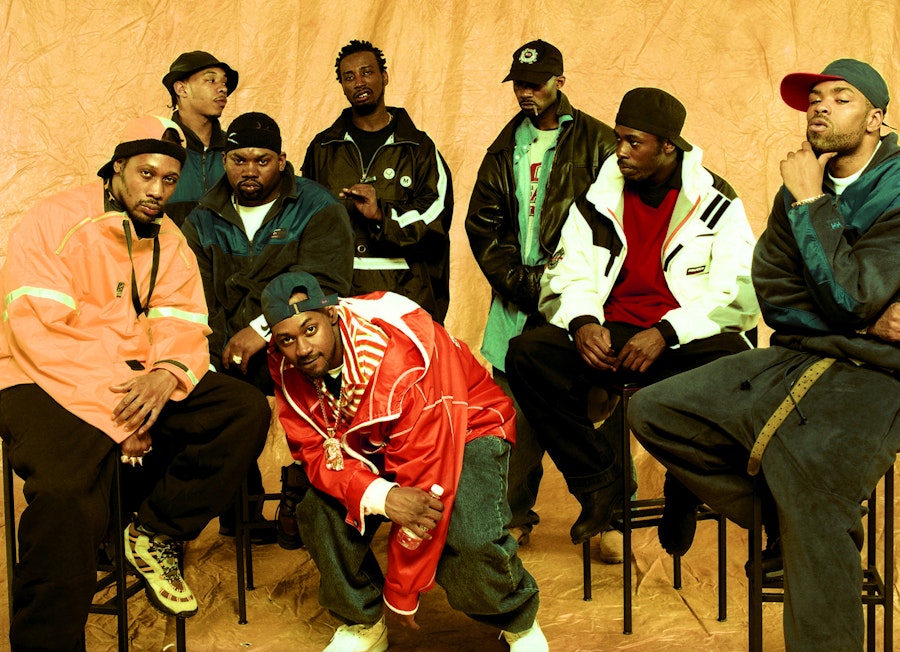 To celebrate and strategize, the next night, they met at Perkins Restaurant on Hylan Boulevard in Staten Island. As Deck recalls, "We went out to a restaurant, sit down and eat, we got some champagne, and that's the idea right there. 'Yo, we gonna make this joint. We gonna press it up. It's gonna take everybody to put they money up. Niggas got to be for real. If niggas don't want it, get the fuck out right now, you know what I'm sayin'?' And it was real. It was like a family thing." RZA told everyone to bring one hundred dollars the next night so they could pay for studio time at Firehouse Studio in Brooklyn, where he had booked a session. "Everybody was with it. Threw up the toast, bow, it was done," says Deck.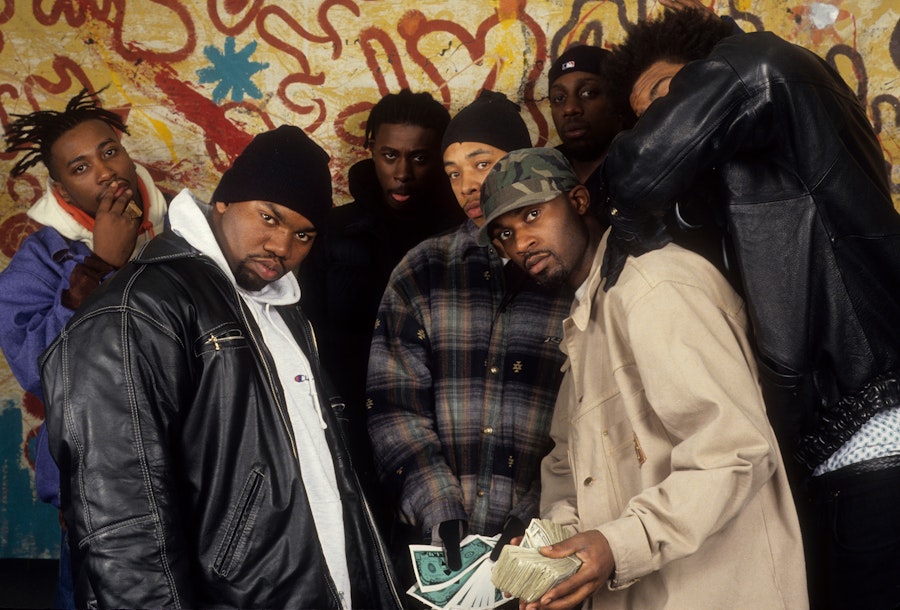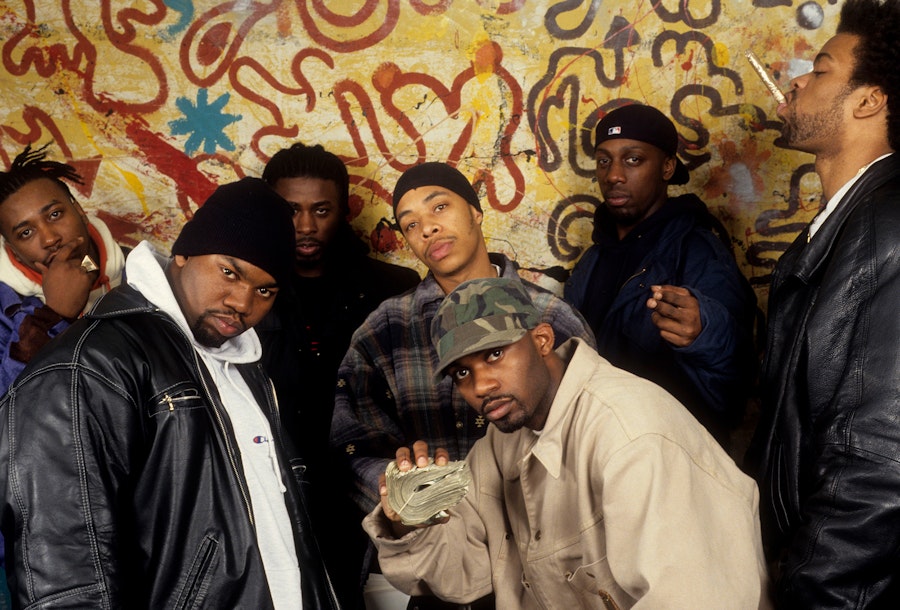 But Rome wasn't built in a day, and "Protect Ya Neck" wasn't recorded in one night. It actually took several sessions to record Wu-Tang Clan's first self-released single and its B-side, "Tearz." On the first night, engineer Ethan Ryman had to transfer the sounds from RZA's Ensoniq EPS-16 Plus keyboard workstation to sixteen-track one-inch tape and then bring each track up on a channel of the Peavey mixing board where it was EQed. Then they recorded the first four MCs, which was the incomplete version Irief [aka Masta Killa] heard. The following night, RZA recorded himself and the remaining three MCs. Finally, with no one but the engineer around, RZA mixed the track, rearranging the order of the MCs' verses, adding the kung fu sound effects on the intro, and even swapping out the entire original beat. 
"Protect Ya Neck" had started off as an RZA / Inspectah Deck tag-team track called "Blowin' Up the Spot." According to RZA, "We let everybody get on it, and then stripped the track, and then I rebuilt the track around everybody." Finally coming into his own on production, he explains, "They killed it to the original track that we used, but when I had the chance to deal with the science of making sounds and puttin' the right sound to the right person's voice at the right time—in other words to remix it over—that's when it came out like that."
Considering how high the stakes were, almost everyone had written their verse in advance, except Raekwon. "You know me. I had to write mine on spot. I wasn't prepared," he admits.
"But once I heard Deck set it off with 'I smoke on the mic,' that's when everybody start rollin' up their sleeves. And the next time I heard it, it was lit, yunno. Shit was like, 'Word!' And I think Deck comin' in first kinda held the momentum of the record because once it came on, everybody felt like 'Yeah, this is where we want to be at.'" 
Deck says, "Once I heard the final of that one, I knew to never doubt the RZA when it came to this music shit because the music that was underneath in the final version wasn't the beat we originally rhymed to. We rhymed to something totally different, and we were all in a different order. The original beat was tight, too, and RZA was just like: 'I just need y'all's voices.' We wasn't used to doing songs like that."
The resulting mix was, Deck recalls, "magic. There just wasn't anything like that beat at the time, especially with the karate chops in there." 
Though Marley Marl's 1987 smash, "The Symphony," featuring Juice Crew rappers Big Daddy Kane, Masta Ace, Craig G, and Kool G Rap, provided the template for the posse cut, one would be hard-pressed to find many songs with eight MCs rhyming nonstop in rapid succession with no "hook" or catchy, repeatable phrase.
Defying the formula of what a rap song was supposed to be, it was, nonetheless, hip-hop boiled down to its pure essence—a ferocious display of lyrical pugilism over savage beats. If it seemed like each MC was trying to outdo the one before him, they were, but, collectively, they sounded like an unstoppable army. Playing by his own rules this time, RZA had returned with a vengeance, and "Protect Ya Neck" was his middle finger to the music industry.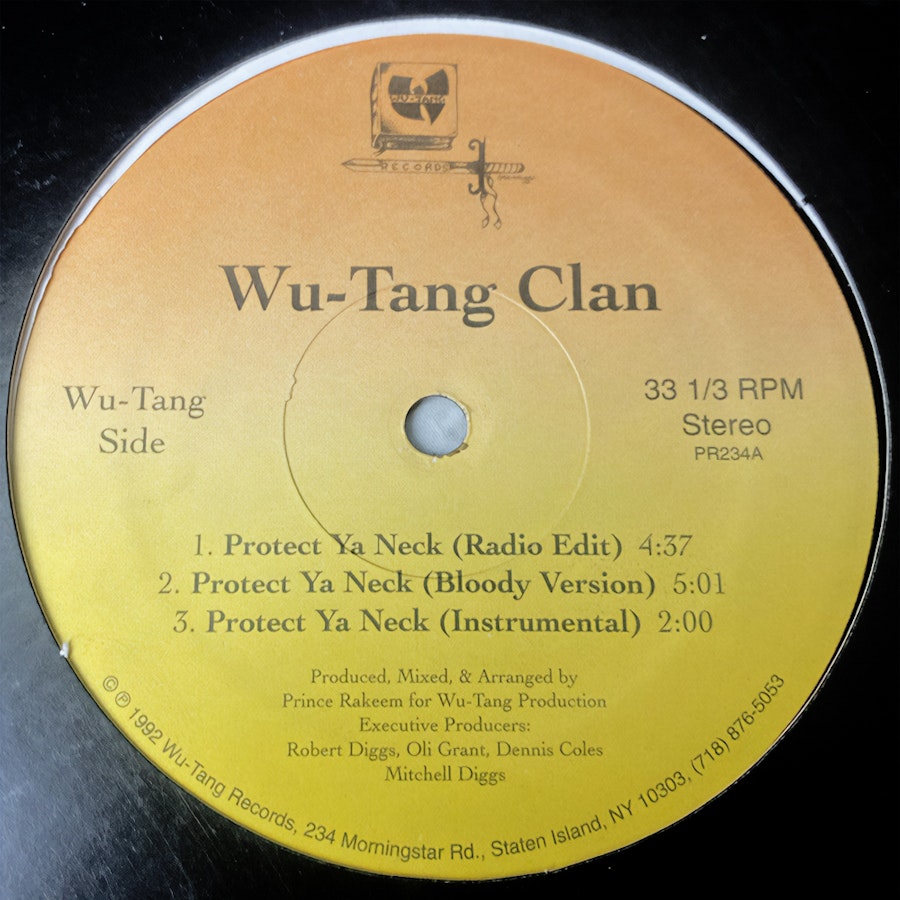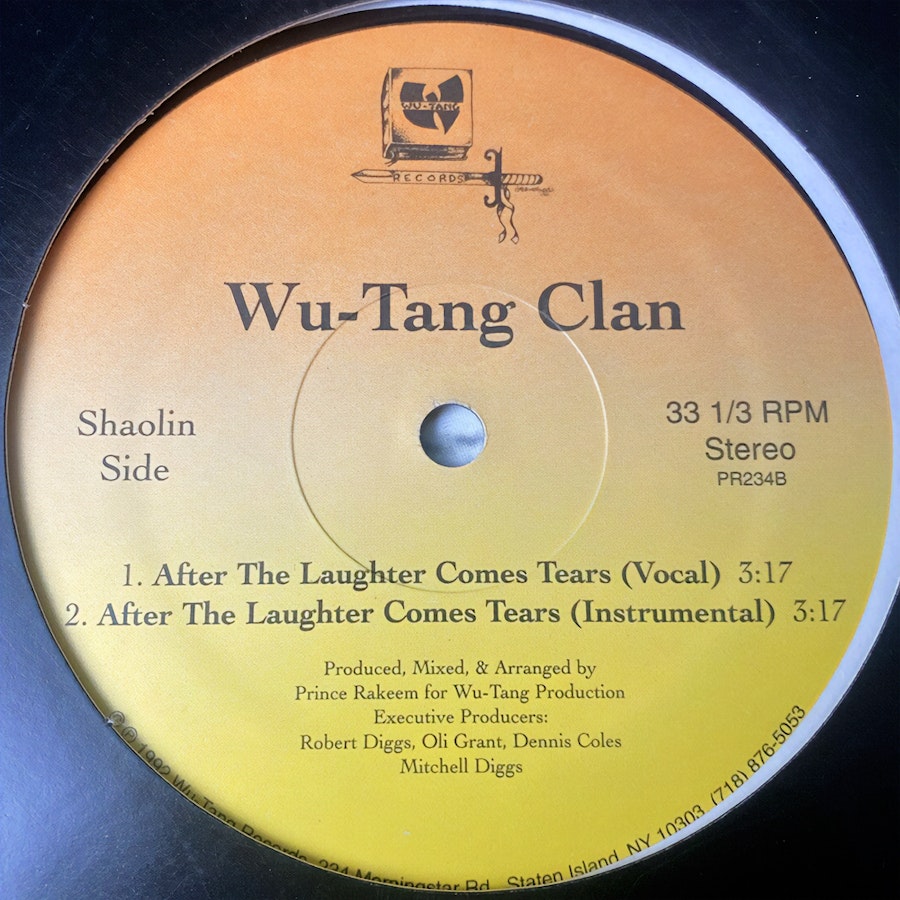 Wu-Tang Clan needed one more element before they had an official product—artwork. RZA had been discussing logo ideas with a friend of GZA's, who used to deejay for him in the Cold Chillin' days, named Allah Mathematics (Ronald Maurice Bean). Born and raised in Jamaica, Queens, Math used to write graffiti as well as deejay, so he was nice with the pen. He was currently living in the Fortieth projects and working as a carpenter on a construction site. The rough concepts they had discussed included a phoenix, a hand holding a severed head (which was deemed too graphic), a sword, and a heavy tome like the Bible. After sending the masters to Disc Makers in New Jersey, RZA ordered an initial pressing of two thousand copies, but he didn't know they would be ready so quickly. He called Math one night and said he needed something by the next day. 
Math recalls, "Got off work, got a 40 ounce of OE [Olde English 800], a Philly [blunt], sat on the floor and came up with what I came up with." The next day, RZA, Ghost, Divine, and Power showed up at his jobsite looking like they were about to pull a heist—hoods up and Timberlands on their feet. Math fetched his black book, in which he sketched, and they went down to RZA's MPV to check it out. Everyone passed the book around to see what he had come up with. The sketch showed a thick book with a sword underneath it. On the book's cover was an almost bat-like figure whose outstretched wings resembled a W with "Wu-Tang Clan" emblazoned across it. "Yeah, this is it," everyone agreed. RZA, who paid Math $400, which he said was half of his rent money at the time, made the deal of the century that day.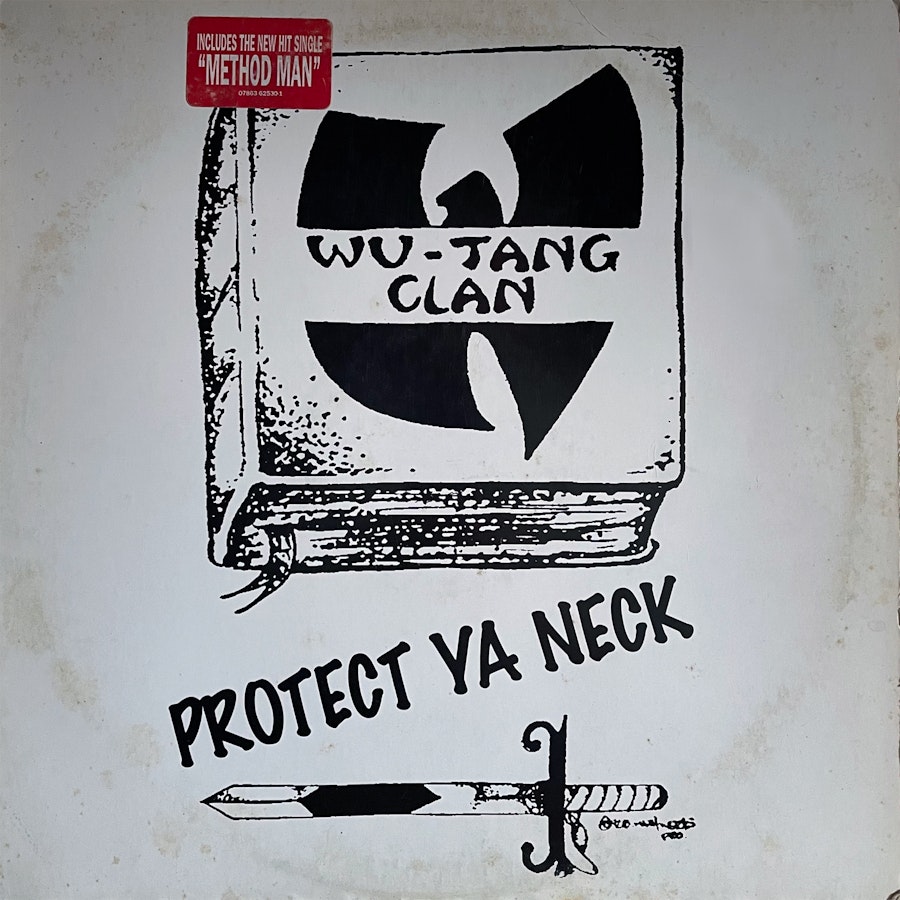 Promotion of the record started from the streets up. Just as he had put together a top-notch creative team of MCs, who were all friends and family, RZA assembled a management team to help with the business side, which included his brother Divine, who had always supported his music; Power, Divine's friend, who invested a shoebox full of cash into the effort; John "Mook" Gibbons, his cousin and godbrother, who was currently driving a bus for NY Transit; and Michael "Lask" McDonald, the only industry veteran, who had experience in marketing.
These guys would assist in getting the record out to mom-and-pop record shops along the East Coast—from Boston to Philly, Baltimore, DC, and even North Carolina—as well as to deejays around the country. 
McDonald tapped his old friend at Polygram, Sincere Thompson, to service copies of the "Protect Ya Neck" twelve-inch to record pools nationwide via that company's mail room. Meanwhile, RZA had his friend from Staten Island, Schott "Free" Jacobs, who was interning at Dallas Austin's Rowdy Records, do the same thing.
The Clan gave new meaning to the term guerilla marketing. Sometimes members just walked the record up to radio stations themselves, like they did one night at Columbia University's WKCR 89.9 FM, where Stretch Armstrong (Adrian Bartos) and Robert "Bobbito" Garcia hosted a popular underground hip-hop show on Thursdays from one to five in the morning. 
Garcia was by himself that night when RZA, Ghost, and three other unidentified guys barged into the station, somehow evading two security doors, and accosted him to play a white label with absolutely no information on it. "They weren't being nice," Garcia recalls. But after auditioning the record and thinking it was incredible, he gave "Protect Ya Neck" its world premiere in December 1992. That broadcast sent the initial tremors through the underground, contributing to the record's slow-building buzz, but it was still no substitute for a spin on commercial radio.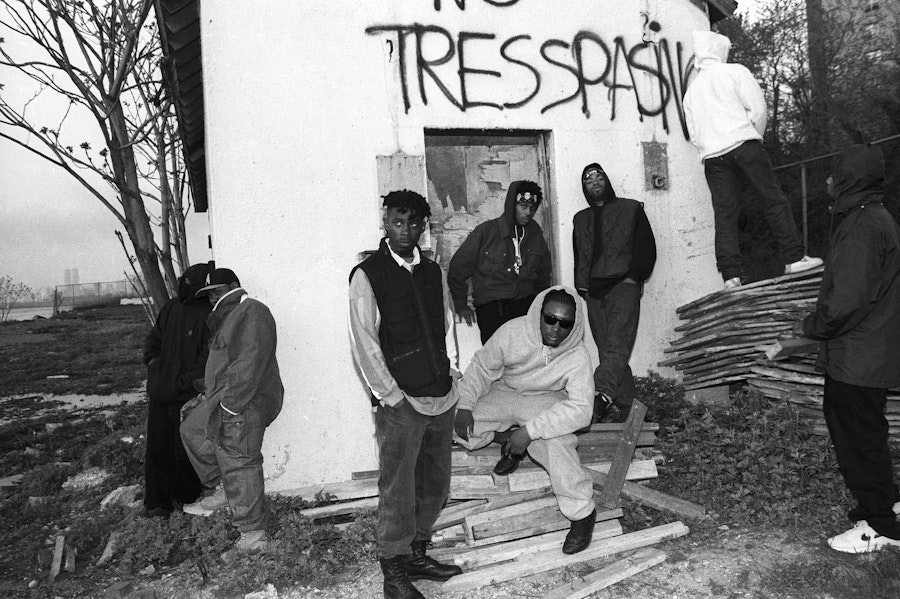 Finally, in early January 1993, GZA was able to get a copy of the record to Kid Capri, his former labelmate at Cold Chillin', who also had a weekly show on WBLS 107.5 FM. "When Kid Capri played it, we was at RZA sister house, all of us," Deck recalls, "and Kid Capri promised us, 'Yo, I'ma play it for you, man. I got choo." Ghost adds, "I remember that day. Kid Capri played it and it was on. Rae, he jumped to the fuckin' ceiling." Says Deck, "When it came on the radio, for a minute I felt like a star. I felt like Big Daddy Kane and all the cats that I was listening to coming up. You really felt like you made it, yunno?" Although he may have felt like the Wu-Tang Clan had finally arrived, this epic ride was just blasting off.