One of the first things Delfonics cofounder William "Poogie" Hart said to me when I called to set up this interview was, "I don't want to talk about no negative stuff." 
During our conversation the next week, however, we talked for just over an hour, and "negative stuff" was a common theme. Negativity can be hard to shake, and our chat was evidence that as much as we often want to put pain behind and move on, sometimes the wounds are too deep—even for the self-professed leader of one of the most beloved groups in the history of R&B. 
When it comes to events of the past, Hart speaks in generalities, and demurs, deflects, and redirects when asked for specifics. But if you know the history of the Delfonics, you know the names he is keeping close to the vest. The Philadelphia native was a teenager when he wrote his first single, "He Don't Really Love You," which Moon Shot Records released in 1966. By this time, the original Delfonics lineup had rounded into Hart, his brother, Wilbert Hart, and Randy Cain. The song was produced and arranged by Thom Bell, who would later become a force in Philly and on the national music scene, but at the time, the Cameo-Parkway A&R man was merely an up-and-comer like the trio under his direction. 
Bell had been introduced to the group by Stan Watson, a local record shop owner whom Bell described in John A. Jackson's book, A House on Fire: The Rise and Fall of Philadelphia Soul, as something of a street hustler and ambulance chaser who knew little about the music business. Watson, a patron of the barbershop where Hart cut hair while singing and strumming his guitar during downtime, began managing the group in 1966, eventually taking credit where credit wasn't due, according to Hart. 
"You count on other people to take care of your business, and that's the worst thing you can do," Hart says. "Count on other people to take care of your business." 
The proof is on Moon Shot's "He Don't Really Love You" label, where the writing is credited to "T. Bell–S. Watson–W. Hart." Watson hadn't written a thing, but his publishing company, Nickel Shoe Music, would profit. As would Bell's Bell Boy Productions. 
"But the poor guy that wrote the song, that's responsible for the whole company existing was me," Hart says.
It's an old story—a sad story, but an old story nonetheless. Young artists don't understand the business until they're older, and by then, they've lost thousands, if not millions. Hart was a victim like many others, but his misfortune was offset by the hits, because when the Delfonics hit, they hit.
" 'La-La-Means I Love You'…that was the blockbuster," Hart says. 
"La-La-Means I Love You," released in 1968 on Watson's Philly Groove, is part of the blueprint for a lineage of shiny-suited, soul-stirring male groups like Philly's own Blue Magic and the Stylistics, Chicago's Chi-Lites, the Detroit Spinners, and the Moments and Manhattans out of New Jersey. "Didn't I (Blow Your Mind This Time)" was the next smash, and both songs variously became past and present radio staples and aural set pieces in feature films like Crooklyn, The Five Heartbeats, and Jackie Brown.
Throw in another huge hit, "Ready or Not Here I Come (Can't Hide From Love)," and a host of sampling from the Delfonics catalog, and what Hart lost as a young buck would come back to him in spades as an industry veteran. The hustles of the past were a nightmare, he says, but his life today is "a world full of memories, man…a real exciting dream."
From his home in the Philadelphia suburb of Wyncote, Hart shared reflections on past and present projects (full disclosure: Wax Poetics Records will be releasing his new Delfonics record, produced and cowritten by Adrian Younge), and touched on how he would like to see athletes and entertainers use their resources more for social good than personal excess: "The talent for music is like oil," he says. "Imagine what $100 million could do in the ghetto." But mostly, we focused on his career as a singer and songwriter, as the heart and soul of the Delfonics.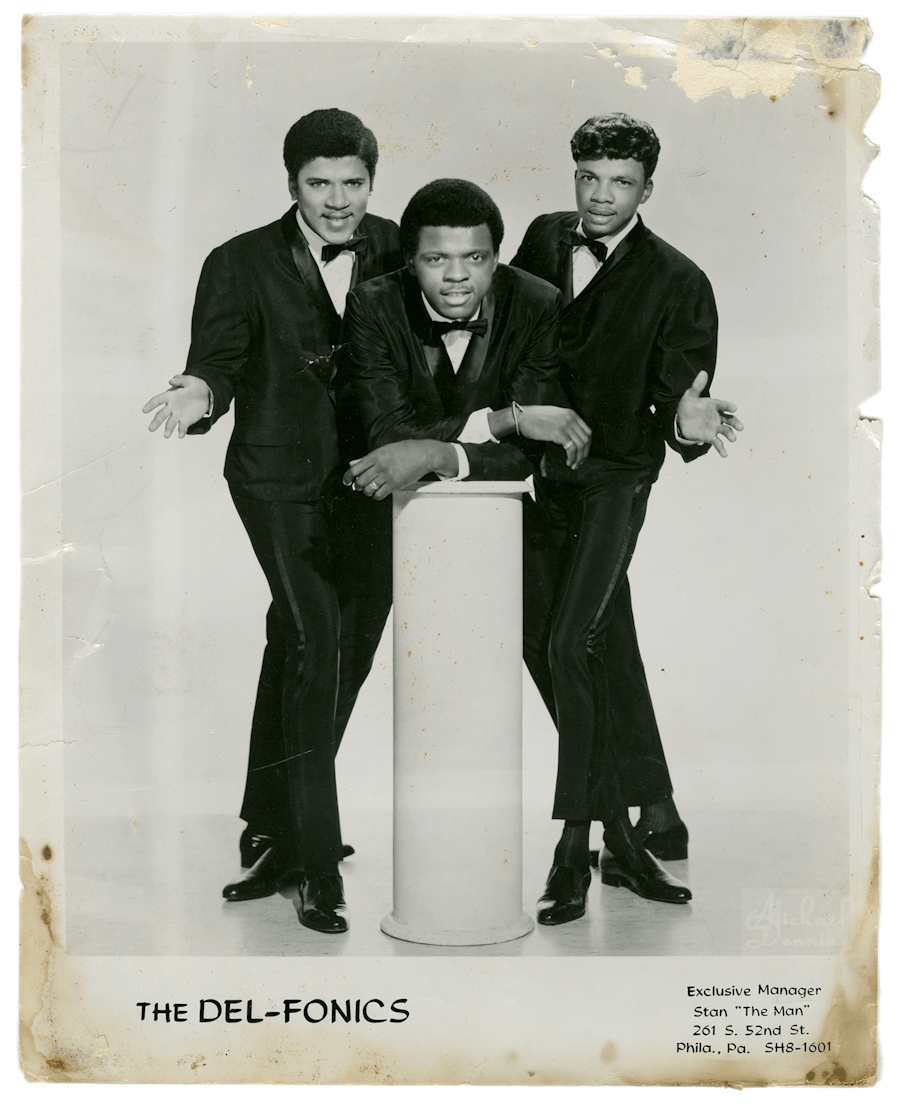 What's the story behind "La-La-Means I Love You"?
My little baby boy, he would always be crying and saying "la, la, la, la, la," and I said one day, " 'La la' means 'I love you.' " He laid down for a minute, and I said, "Wow, let me write a song called 'La-La-Means I Love You.' " If a baby said it, it's got to work, you know? I got the idea from my son. 
I didn't even like the song, actually. I don't usually like my music like everybody else likes it.
Why not? 
I don't know! I just didn't like it. It didn't have enough strings and horns for me, but that thing blew up so big, I shut my mouth. I learned to let the people be the judge. You can't fall in love with your own music. I had fell in love with my own music. You've got to love what you do, but let the people be the judge. 
 
What about "Didn't I (Blow Your Mind This Time)"?
In a lot of cases, there's not very much of a story; it's more or less imagination. What I mean is, I would imagine a situation where a guy left this chick twenty different times and keeps coming back, or she left him. It doesn't all the time come from experience. It comes from imagination. I imagine a situation, then I write about it, like: "Ten times or more / Yes, I've walked out that door / Get this thing through your head / There'll be no more / Didn't I blow your mind?" There's a lot of poetry, actually, involved in writing. In fact, most songs are poems with music. 
And you did all the harmonies as well? 
Yes, all of them; just me, maybe Tommy Bell, Kenny Gamble would come in, [WDAS-AM DJ] Carl Helm would come in. Everybody would throw a little voice or two on there, you know.
It's just like when you walk into a room, you say, "How am I going to fix this room up? Let me see…let me put this over here," and you're putting it together right there. "Let me move this over here. Yeah, this will look nice over here." It's the same way with a song. It's the same method. 
If you're writing all the songs and can sing all of the parts, why didn't you become a solo artist?
The reason for being a group at that particular time was that groups were happening. There were more groups than there were single artists. So I got caught up in the group thing.
There have been a few incarnations of the Delfonics in recent years. How did you come to gain ownership of the Delfonics name? 
It's easy—I made it up! God gave it to me. How did I get it? That's like asking me how did I get a lady? I don't know. 
Man, I know about them knuckleheads out there. What they're doing right now is committing trademark infringement. My legal team is well informed on who is who and what is going on, and we're taking care of everything legally, and that won't be long. I'm not going to stress. I've been stressed enough as a poor man in North America trying to make it. 
What are some of the better versions of Delfonics songs that you've heard?
Nicolas Cage, in his movie The Family Man, he sang "La-La-Means I Love You" to his wife in the backyard at a party, and it blew me away. That boy Jackie Jackson did "Didn't I (Blow Your Mind)"—Jackie Jackson of the Jackson 5. He sang the hell out of "Didn't I (Blow Your Mind)." When I first heard that, it blew me away. It still blows me away when I put it on. He did a good job on that.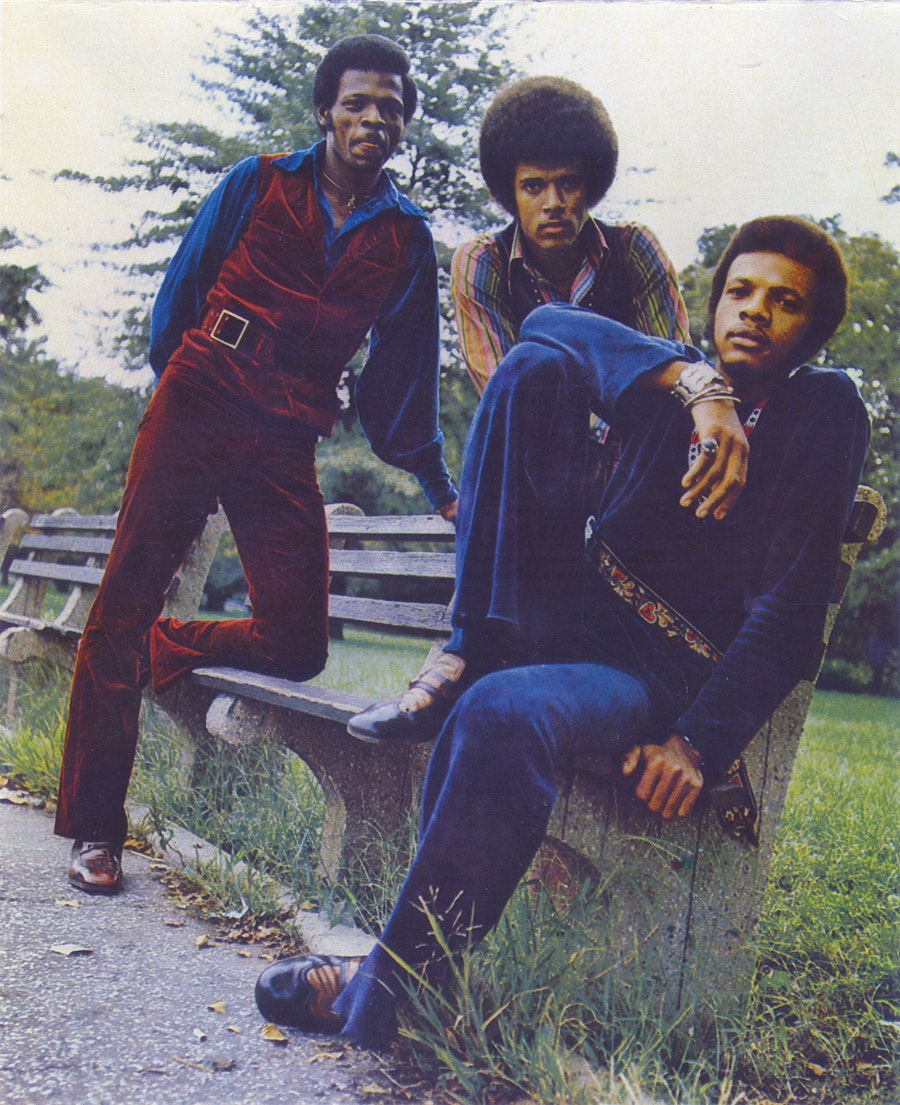 Aretha Franklin, she did "Didn't I (Blow Your Mind)" beautifully—and Patti LaBelle too. They all did them beautifully, man. 
Are there versions out there you aren't crazy about?
I can't go there, but absolutely—no question. Man, yes it was. [laughs] But, you know, they never made it. The ones that made it, they weren't bad. But I heard some that didn't make it—these guys that tried to sing "La-La," man—and it was crazy! 
What made the Delfonics stand out among the other all-male vocal groups of your time, the late 1960s?
We sang to everybody—to all people—and you could clearly hear it in our music. There are no sexual overtones, racial overtones, none of that kind of message in our music. We were singing to everybody, and a lot of people don't sing to everybody. They sing to one audience, and that's where you get the separation [of] pop music, R&B, and all that stuff. We tried to eliminate all that and be worldwide with it. Planet Earth music, you know what I mean? [laughs]
My style, I wanted everybody to be able to like. Even the people that like country and western, they're going feel some of that in my music. I'm going to listen to all the music put together, then I'll put my songs together accordingly.
Were you the leader of the Delfonics?
The leader, the man who made the name, the man who wrote all the hit records…I was that guy. I was the guy everybody didn't like. You know, they don't ever like the guy out front. But I was him. 
You had songs that were major hits, but not all of them were top sellers. For the songs that didn't blow, how did you change things up and give yourself a better chance at success? 
You improve, just like you improve on anything else. "He Don't Really Love You," I improved on that one, [because] that one wasn't a hit. "You've Been Untrue," that wasn't a hit. "Break Your Promise" was, so once you find the groove, like, that sound, then I was grooving.
How did that first hit feel, after singing and playing guitar in the barbershop, and now you have a record that's making money?
You know, I wish I could tell you another feeling of what I'm going through in my life as a songwriter and singer other than the simple fact that it's all like a big dream to me right now. Everything that's happening to me right now seems like a dream. From here, God only knows, but I'm going to keep with it, and do unto others as I'd have them do unto me.
What were some of the Philly groups you looked up to as young artist?
We had the Vibrations, we had Harold Melvin and the Blue Notes, we had the Intruders, we had Len Barry, we had Eddie Holman, and right after Eddie Holman, there was a group called Storm Warning. And right after that, the Delfonics popped, and I started writing songs. It was all over after that. 
You ain't got no group if you ain't got no songs. Ain't that something? You ain't got no songs—you ain't got no group. I saw that in the Temptations movie. They changed their name to fifty-six names, [and] it don't make no difference. You can be as sharp as all get-out, [but] if you ain't got no songs, guess what? You ain't got no group…
or a record company.
Who were you inspired by outside of Philly?
I used to really like Gladys Knight and the Pips. I saw a lot in Gladys Knight and the Pips. I thought that, really, if they had a guy in the middle that could step as good the rest of the guys, then they wouldn't need Gladys! They were the steppingest guys I ever seen in my life. They were so elegant—them and the Temptations. After them, there was no one else. 
As the story goes, David Ruffin felt that because of his star power, the Temptations should have changed their name to "David Ruffin and the Temptations." In retrospect, do you think the Delfonics should have been called "William Hart and the Delfonics"?
I never even gave that a thought, because I would have done that in the very beginning, you know? I would have done that in the very beginning if I even gave it a thought.
But you knew how good you were, right? 
That's why I didn't give it a thought. Because I knew I was the Delfonics.