Part 3: As the Time Goes By
Breaking Records
Jean-Paul "Bluey" Maunick's former group Freeez, now signed to Beggars Banquet (who would issue two Best of British Jazz-Funk volumes in '81 and '82), went top ten that March with "Southern Freeez," gifting listeners a classic of the genre—the LP of the same name also climbing into the top twenty. "Southern Freeez" featured a sublimely understated vocal from uncredited singer Ingrid Mansfield-Allman, which referenced the Freeze, a short-lived dance inspired by Californian jazz pianist Rodney Franklin's "The Groove," a top ten hit the previous year, and said to have originated under Chris Hill's instigation. This was a further example of the jazz-funk scene's ability to break records, whichever side of the Atlantic they originated. Surface Noise employed the same stop/start tactic on their top thirty hit "The Scratch" a few months on, but "Southern Freeez" resisted the cliché. The smooth cool of Mansfield-Allman's approach was most certainly a precursor for Sade, then a face on the London fashion scene and destined for übercool stardom three years down the line.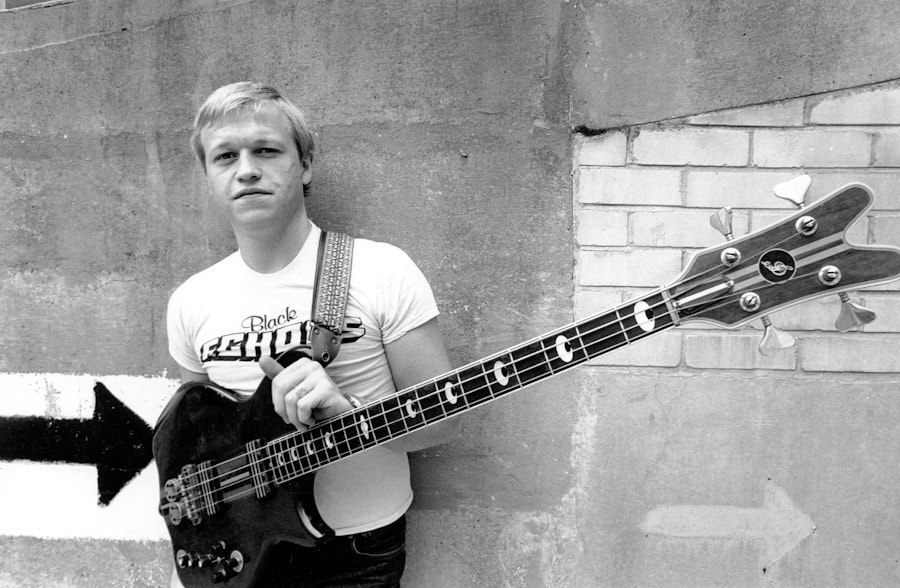 Brit-Funk Emerges
With all this activity afoot, it was said to be Hill—who else?—who coined the term Brit-funk (also Britfunk), a term subsequently spread wider by James Hamilton's Record Mirror column, a must-read for DJs. Whereas U.K. jazz-funk had evolved around the desire of artists to hear their music played in the clubs, their Brit-funk offspring had their eye on the prize, tailoring their music more to the commercial marketplace. This was most apparent with Level 42 who, from their independent roots on Elite Records, signed to major-label Polydor—their first album placing top twenty. During the ensuing years, they enjoyed international success, developing an increasing pop sensibility as they transitioned from cult to conventional.
Much of this Brit-funk was deemed far too commercial for the up-front venues, but with it now seeping into the pop realm, and electro just on the horizon, seismic shifts on the scene were afoot. This was a reflection as well as a response to social issues; the kids who were out on the street rioting in '81 were the same kids who came into the clubs. The harder-edged electro-funk was soon to become the groove of choice for this new generation of Black youth, providing a portal direct to hip-hop, as an increasing number of them looked to New York rather than Kingston, Jamaica, or indeed London.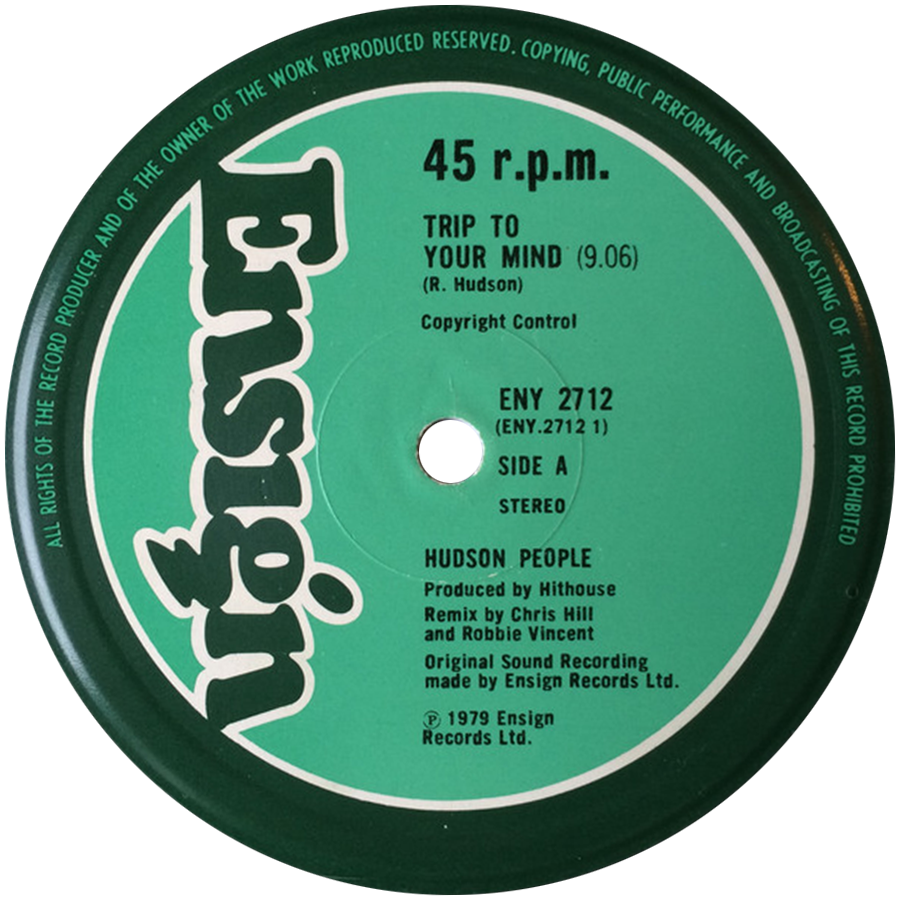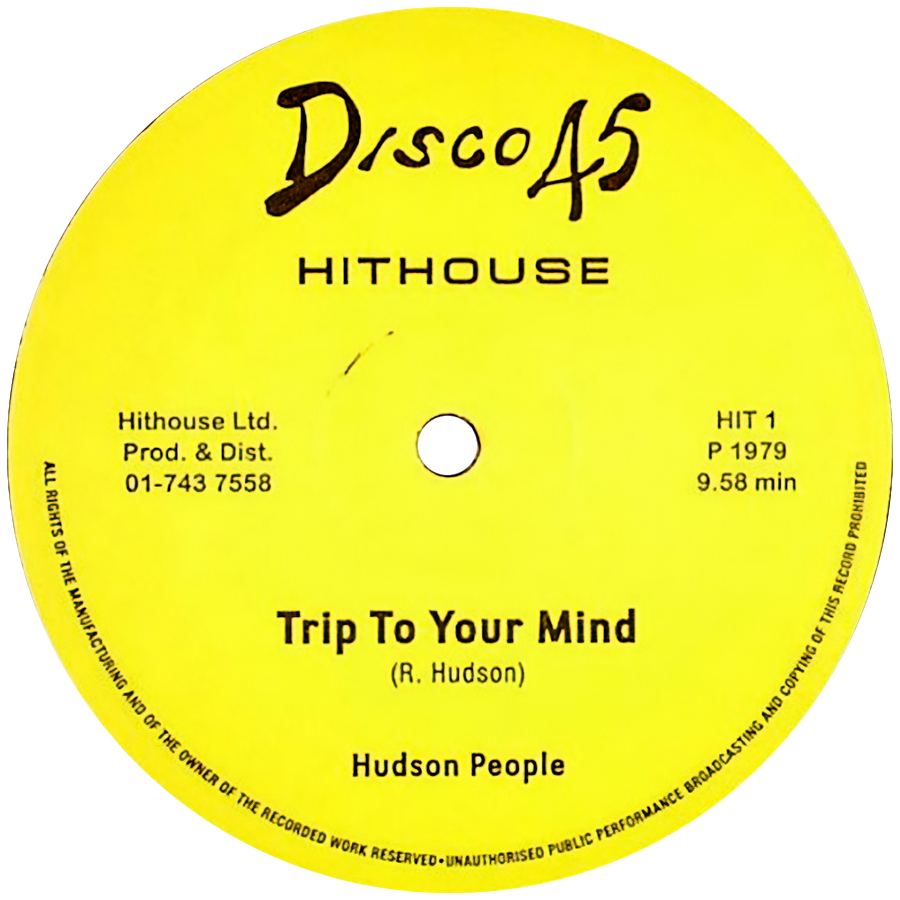 Apart from Light of the World, Ensign had received major jazz-funk kudos for not only their 1979 Hudson People release "Trip to Your Mind," which was swiftly licensed from the group's Hithouse label and mixed by Chris Hill and Robbie Vincent, but also the intriguingly titled "Tarantula Walk" by saxophonist Ray Carless in 1981. But it wasn't until later in '81 that they landed a hit from this U.K. talent source. This was via a further LOTW splinter project made up of the band's horn section, aka Beggar & Co., whose "(Somebody) Help Me Out" provided a big top twenty breakthrough for the ensuing Brit-funk direction.
Blurred Lines
Just a few months down the line, London's Spandau Ballet, one of the leading lights of the New Romantic scene, with roots in soulboy culture, brought in Beggar & Co. to blow their horns on "Chant No. 1 (I Don't Need This Pressure On)," and blow they did—the record flying up the chart to #3. The boundaries were blurring, with Spandau Ballet—a white pop act as those into jazz-funk would regard them—making a killer dance track. It wouldn't be played by jazz-funk DJs, however, given the group's existing chart status. Once a record was anywhere near becoming a hit, it was dropped like a hot potato by the specialists, their work with that tune now done and dusted.
Ensign weren't able to follow up on this success, Beggar & Co. jumping ship for a deal with major-label RCA, their stock high. It didn't work out, their Spandau Ballet–referencing single, "Mule (Chant No.2)," failing to impress, barely scraping into the top thirty. And when their only album stiffed, RCA lost interest. Further whittled down, the remnants of Light of the World would pick up a short-lived deal with EMI that failed to improve their fortunes, their time at Ensign concluding with a trio of singles that knocked on the door but never brought them that elusive big hit.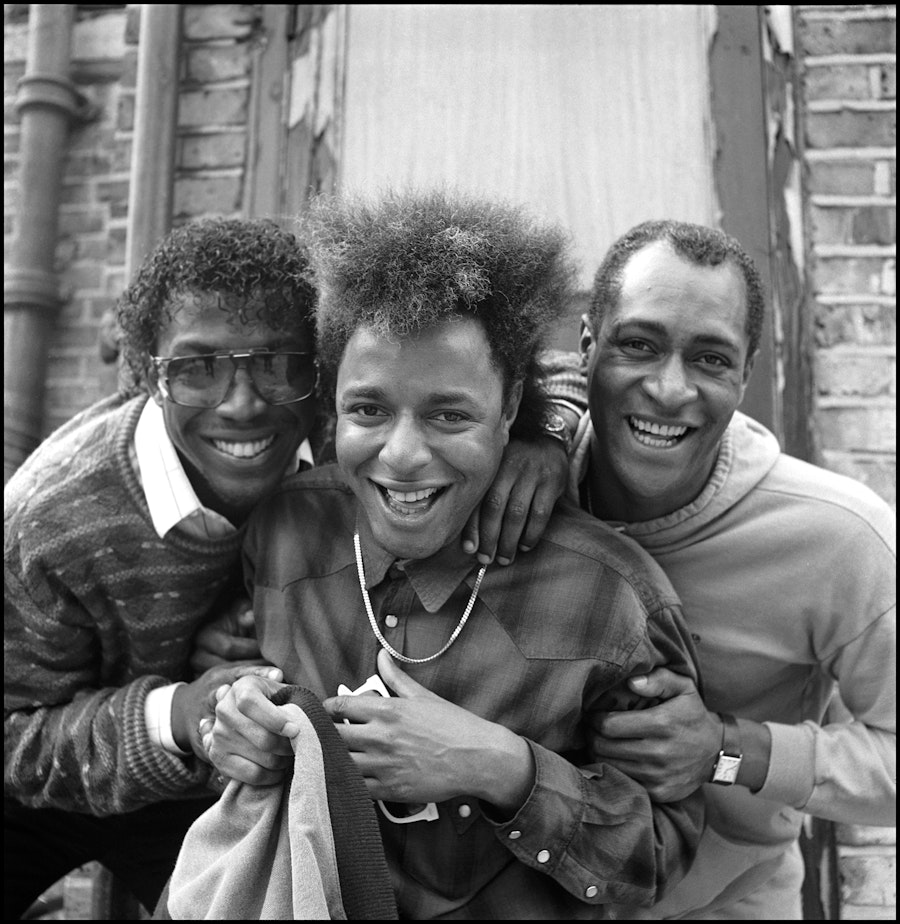 Charting
In late 1981, Imagination's downtempo favorite "Body Talk" broke out of the clubs, and the group, under the guidance of future Street Sounds supremo Morgan Khan, then at R&B Records, surprisingly went top five, issuing a handful of top twenty singles in the next twelve months, plus a pair of top twenty albums. While Imagination was one of the most popular and identifiable acts in the country that year, the group was soon shunned for their pop success by DJs who'd wholeheartedly supported "Body Talk." Tracks like "Just an Illusion," "Burnin' Up," and "Changes" were big New York club hits during '82, but rarely heard in the U.K. outside of the more pop-geared DJs.
As the charts were being breached from all directions in the U.K., developments were also afoot in the U.S. where British records had begun to regularly impact the Billboard disco chart. A hodgepodge of British artists had scored U.S. disco-chart number ones—the Bee Gees back in '76, the anomaly of Rod Stewart's "Da Ya Think I'm Sexy" in '78, and Love De-Luxe's "Here Comes That Sound Again" in '79. Following a two-year gap, the next British artist to reach the disco-chart peak was the Nick Straker Band in '81 with the Prelude release "A Little Bit of Jazz." It was followed immediately by another track that hadn't been a U.K. hit, but had picked up some jazz-funk play as a U.K. promo, "Zulu" by the Quick, remixed by Bostonian John Luongo. In early '82, Chas Jankel, ex-member of Ian Dury and the Blockheads, also reached the summit with "Glad to Know You" b/w "3,000,000 Synths" and "Ai No Corrida" (the latter famously scooped up and catapulted to worldwide fame via Quincy Jones's contemporaneous cover version), with further British-originated dance number ones that year from Thompson Twins, Yaz (Yazoo in the U.K.), and ABC.

New Directions
Further jazz-funk–inspired avenues branched off in more alternative/pop directions via the likes of Haircut 100, Modern Romance, Pigbag, Animal Nightlife, Rip Rig + Panic, Blue Rondo a La Turk, and Matt Bianco, some achieving greater commercial success, others more cult acclaim. Cofounder of i-D magazine Perry Haines even weighed in, recruiting Bluey to produce his 1981 reworking of the 1977 Rare Gems Odyssey U.S. funk cut "What Is Funk?" as "Whats Funk?" Even George Michaels's newly formed group Wham!, destined for pop superstardom, first got their foot on the ladder in the pages of Blues & Soul and Southern jazz-funk fanzine Groove Weekly, vaunted as "two teenagers whose roots are in black music."
Jazz-funk had fast become a part of the overall popular music palette in the U.K., inspiring Black and white musicians alike, and the lines were increasingly blurring, just as in New York, where no wave/punk-funk had become an additional factor in the post–"Disco Sucks" club climate.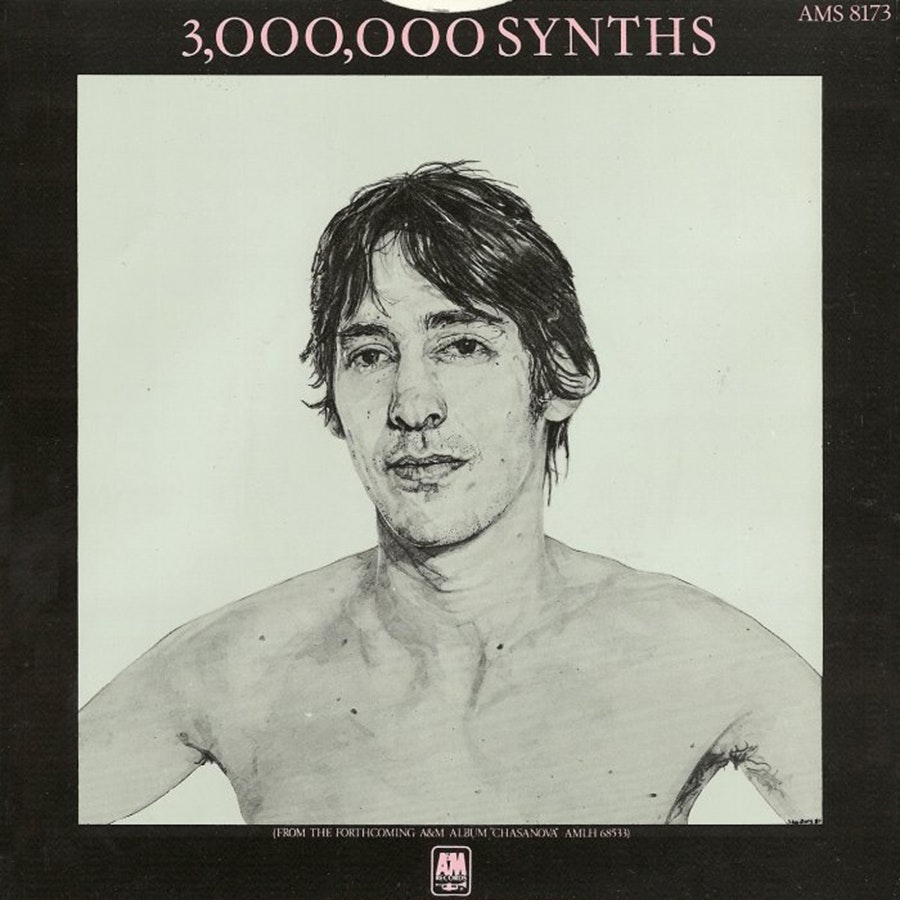 Stateside
The U.S. appreciation of British music of all denominations was at a premium in the early '80s, especially in New York clubland, and the dance hits soon stacked up via U.K. acts like Central Line, Funkapolitan, I-Level, Linda Taylor, Richard Jon Smith, Imagination, and former Hi-Tension frontman David Joseph. Manchester's Factory label also gained NYC club kudos via 52nd Street and Quando Quango (led by Mike Pickering, destined to become one of the determining DJs of the rave era). British funk and jazz-funk was now being remixed by U.S. figures like Arthur Baker, Larry Levan, Tee Scott, Mark Kamins and John Luongo—that in itself a strong endorsement. However, it was the type of artists first championed on the futurist/new romantic scene, bands like Human League, Soft Cell, Spandau Ballet, Thompson Twins, ABC, and Heaven 17, rather than the Black groups, who benefited most as the MTV era unfurled, with shamefully little Black music presence initially on their playlists.
Latin Flair and Homegrown Jazz
On the Black side of the tracks back in the U.K., smaller "jazz rooms" had begun to become a feature of All-Dayers; the most serious dancers, some of whom were adding to their skill sets by taking ballet classes while obsessing over the fine details of vintage movie routines by the Nicholas Brothers, now wanted jazz of a purer potency, usually the more up-tempo tracks, often by South American musicians and adding a greater Latin flair (A representative sample of these tracks can be found in the addendum to the playlist here.). A harbinger of this development was the unlikely success of Brazilian fusion group Azymuth, whose '79 LP Light as a Feather, a U.S. release on jazz label Milestone, spawned the nine-and-a-half-minute "Jazz Carnival," which blew up in such a big way that a U.K. 12-inch was issued to meet the demand, the dance floors approving and the top twenty beckoning in early 1980.
Homegrown jazz also gained greater appreciation, like with some of Ronnie Scott's favorites during the '70s: Veterans Morrissey Mullen enjoyed a renaissance with both 1981's Badness and 1982's Life on the Wire impressively placing on the U.K. top fifty; and Paz saw copies of their '82 album Paz Are Back snapped up by the fusion fanatics. Manchester's Swamp Children (later Kalima) also weighed in on Factory Records, not least due to DJ Hewan Clarke's influence (Factory owned the Haçienda).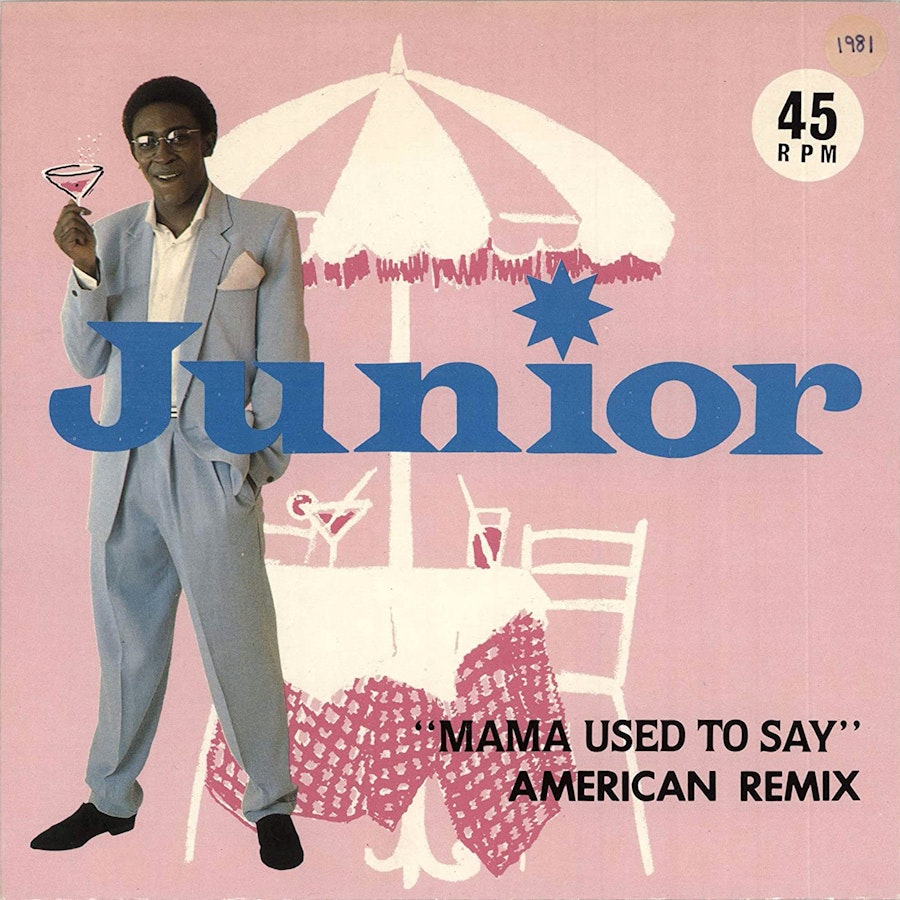 Out of the Shadow
Junior's "Mama Used to Say" provided a watershed moment in 1982. Not only was it a top ten hit at home, mixed by Tee Scott it went all the way to #4 U.S. disco and #2 R&B, the closest that a British artist had come to this once unreachable summit, cuing things up nicely for Loose Ends and Soul II Soul to follow the more pop-slanted Billy Ocean in going all the way before the decade's end, this new self-confident Black British music finally stepping out of America's long-cast shadow.
A setback was encountered by Morgan Khan, whose Streetwise label postured as a British Motown based in West Acton but failed to deliver on such a lofty ambition despite a promising start with Alton Edwards and "I Just Wanna (Spend Some Time with You)," which reached #20 in early 1982. Undeterred, Khan took a lateral step and his Street Sounds and Street Sounds Electro compilations, containing choice imports licensed from the U.S., became something of a British Black music institution. (Khan would also later play a crucial, yet rarely acknowledged, role in introducing house music to the U.K. by acquiring the licenses for the emerging Chicago labels DJ International and Trax.)
The changing musical direction was illustrated in 1983, when Freeez, sounding a totally different beast to the band who'd brought us the breezy "Southern Freeez," reached #2 in the U.K. while topping the U.S. disco chart with the in-your-face, infectious "I.O.U.," produced by NYC electro maestro Arthur Baker, who would also collaborate with Manchester's New Order in '83. The previous year, Baker had first worked his magic on a U.K. group when remixing Touchdown's 1981 jazz-funk favorite "Ease Your Mind," which first surfaced via Record Shack Records, another label set up by a Soho import store, which would later become renowned for its Hi-NRG output.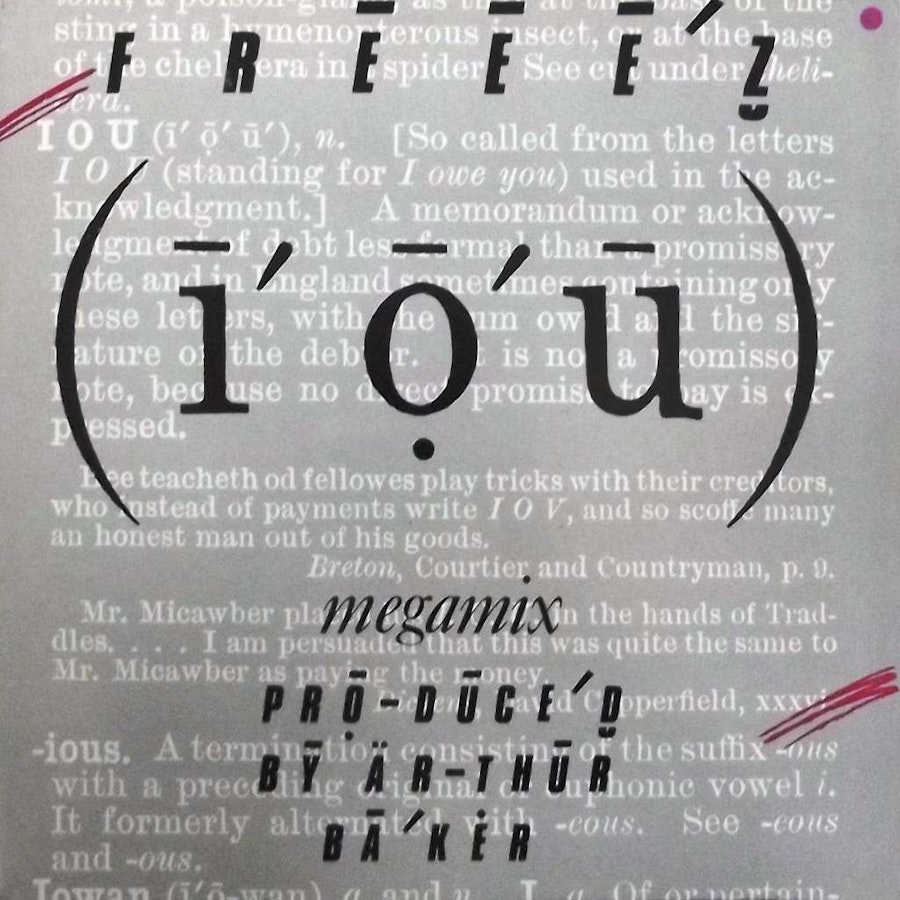 Electro Arrives
With the arrival of electro in '82/'83, some of the younger jazz dancers took their places among the first wave of British break-dancers when they hit the streets in a big way. Hip-hop culture, complete with its b-boys, rappers, turntablists, and graffiti writers, was seeping into the U.K. via electro, which would also inspire the oncoming house and techno directions. By the end of the decade, with rave culture at its peak, jazz-funk seemed a distant memory, disdainfully dismissed by those who weren't there, with acts like Shakatak, Spyro Gyra, and Kenny G at the tamer end of the spectrum. These were pushed forward as examples of this—as has been sneered, "all white socks and fluffy dice"—scene, in parody of its Southern suburban lineage and negating its integral role in shaping British Black/youth culture.
In some respects, you can say that jazz-funk was laid to rest by its own innovator, Herbie Hancock, on releasing the '83 electro shock that was "Rockit," which would go on to scoop the Grammy Award for Best R&B Instrumental Performance, and introduce cutting and scratching to the wider American public as Malcolm McLaren and the World's Famous Supreme Team's "Buffalo Gals" had done in the U.K., breaching the top ten the previous January. With a game-changing video in tow that revealed, together for the first time, all four elements of hip-hop, young Blacks throughout the country were captivated by the culture "Buffalo Gals" unleashed, and, as was their wont, they made off for the future.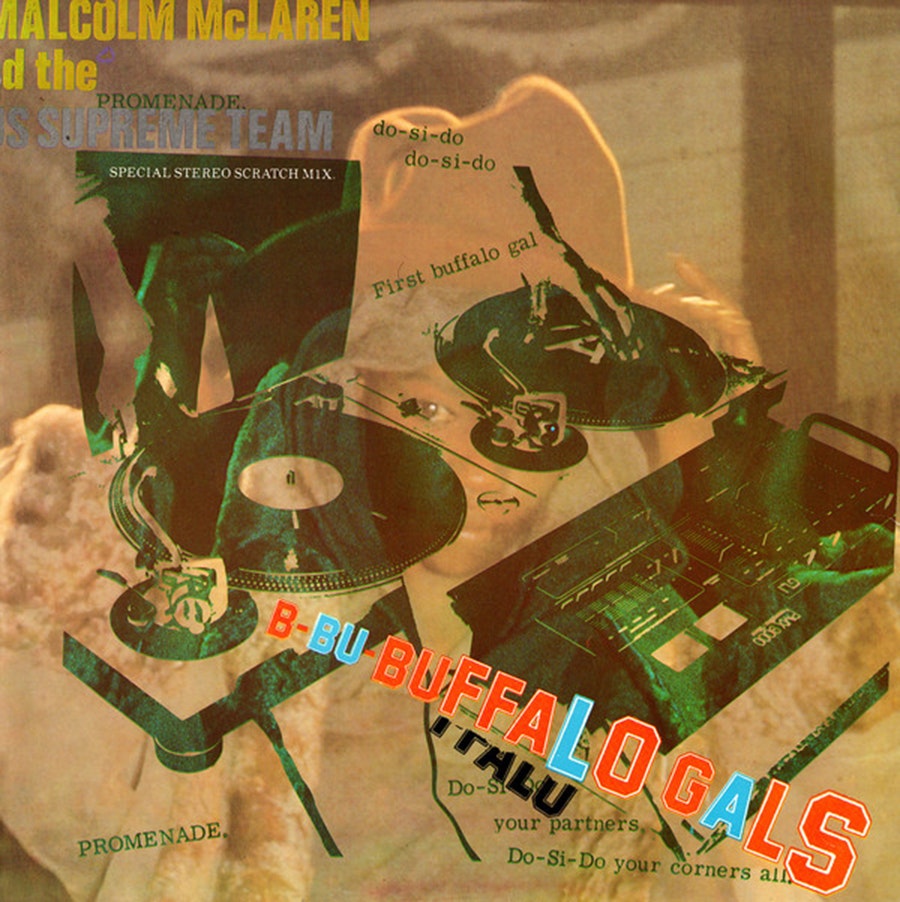 New Breed
Now the cat was out of the bag, and the personality DJ was living on borrowed time. With Technics SL-1200s increasingly becoming the U.K. club standard, the microphone became outmoded, and DJs either had to learn to mix or fall by the wayside, which many did, the gap filled by younger, hungrier DJs of a new breed.
The Funk Mafia took a King Canute approach to this oncoming electro wave, which would eventually sweep away their relevance, leaving Caister as the main rallying point for jazz-funk diehards still wanting to hear the music of their younger years. The next generation of London DJs began to take advantage of the Mafia's refusal to move with the times. Names like Mastermind and Tim Westwood represented this new breed, along with Crackers graduate Paul "Trouble" Anderson and Norman Jay, building his reputation at the Notting Hill Carnival where he and his brother Joey Jay pitched up with their Good Times sound system. Even Chris Hill's personality title was under direct challenge, as a loud, young pretender called Steve Walsh emerged from the pirate airwaves of Radio Invicta to lay down the gauntlet.
Pete Tong and Jeff Young, however, broke rank to follow their own musical convictions all the way onto the airwaves of Radio 1, where they'd help guide U.K. dance culture out of the underground roots they knew and loved so well, introducing this once shrouded world of U.S. imports and white labels to a national audience. Apart from DJing, Young ran the club promotions department at Phonogram. In 1983, Tong, following his time at Blues & Soul, would follow Young into the company, where he'd find success as an A&R manager for the revamped London Records before launching FFRR, one of the leading U.K. dance labels of the late '80s.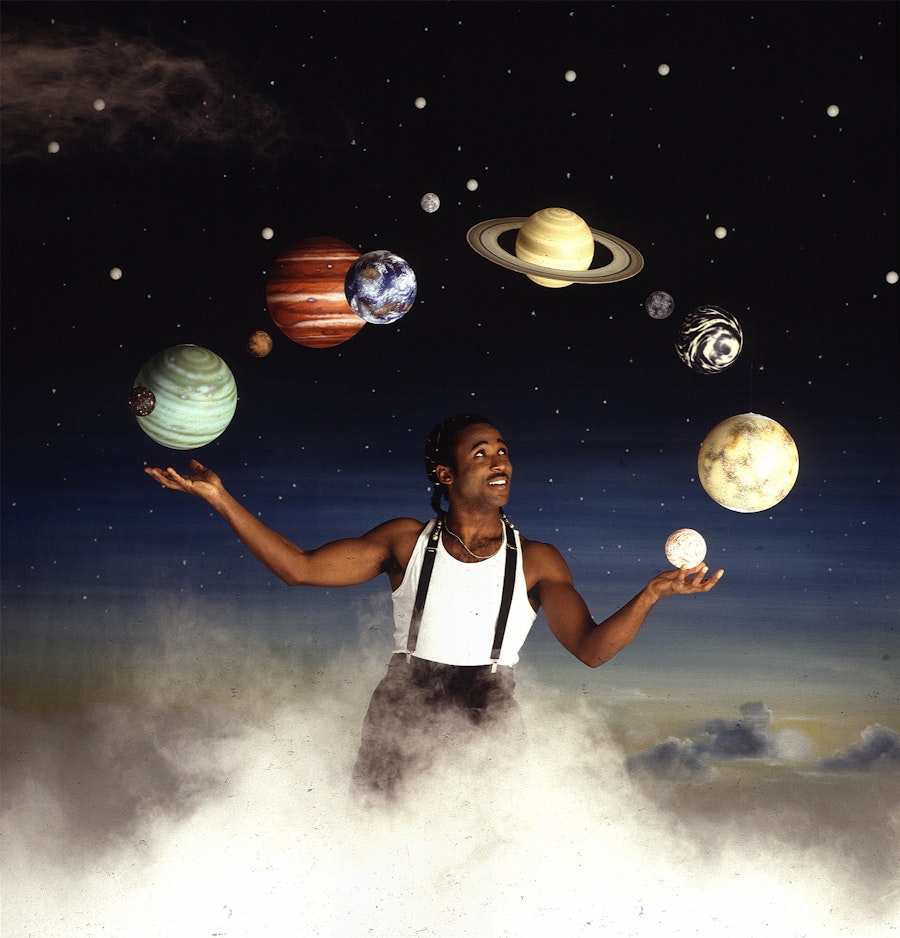 Holding On and Letting Go
Ensign would operate until the mid-'90s, enjoying their biggest triumphs with Sinéad O'Connor and the Waterboys, in addition to the earlier pop reggae of former Equals leader Eddy Grant and Phil Fearon and Galaxy's chart-friendly Brit-funk. Having tasted commercial success as part of late-'70s U.K. soul group Kandidate, Fearon placed four singles and an album in the top ten between '83 and '86. He'd briefly tried his hand at jazz-funk with Proton/Proton Plus, their track "Pay Up" licensed by Champagne. In the same year of '81, Champagne issued the five-track 12-inch EP Re-mixture!, heralded on its sleeve as "The Best of U.K. Jazz-Funk" and featuring two subsequent NYC cult club classics, "Love Money" by T.W. Funk Masters and Powerline's "Double Journey." The former, courtesy of Radio London reggae presenter Tony Williams (not to be confused with jazz drummer of the same name), has been cited by François Kevorkian for inspiring a dub approach to dance remixing in New York during the early '80s, acquiring a whole other history in the process.
The staff of Blues & Soul were now being berated in their own letters column for putting British acts on the front pages and bestowing them as much prominence as their U.S. counterparts. There were still many soul fans reluctant to give homegrown artists their dues, but there was no slowing down the momentum now that it had gained a head of steam. Like the Funk Mafia, B&S's influence would gradually begin to wane as the new fashion/style magazines like the Face, i-D, and New Sounds New Styles began reporting on underground happenings in London and beyond, while specialist dance/DJ magazines, heralded in '83 by Disco Mix Mag (later Mixmag), were on the way—the Street Scene, with its focus very much club based, was launched by Morgan Khan in '85. The B&S club coverage was also now rivaled by its main competitor, Black Echoes (now Echoes), whose weekly columnist Lindsay Wesker took a more progressive and proactive approach to the ever-unfolding developments, while Ralph Tee's fanzine Groove Weekly (1980–'82) provided a publication specific to the Southern jazz-funk experience, with contributions from the North and West.
The New Guard
This was the environment into which Gilles Peterson would enter the fray. From his pirate radio beginnings at Invicta (where he did his first ever interview—Bluey, by serendipity, the guest), he's consistently pushed at the boundaries in his quest to give new music a platform. He had the youthful self-confidence to follow on from such a London jazz giant as Paul Murphy at both the Electric Ballroom and later the Wag Club as the '80s unfurled. His Special Branch appearances alongside Chris Bangs added further momentum, and, as acid house caught mainstream attention, he took a side step, launching the Acid Jazz label with Eddie Piller, Peterson's nights alongside Patrick Forge at Dingwalls serving as the club HQ for this new direction. The label's artists found their muse in jazz, hip-hop, and London's rare-groove scene, where Norman Jay ruled the roost (Jay would also A&R for Talkin' Loud). Bespoke British jazz magazine Straight No Chaser, which recognized DJ culture's growing impact, would also arrive, keeping a close eye on this next phase.
By 1982, New York dance labels like Prelude, West End, and Emergency, with their innovative and experimental remixes by the likes of Larry Levan, Tee Scott, and François Kevorkian, had already moved the sound away from jazz-funk on the upfront nights, preparing the ground for electro's arrival.
To further confuse Bluey's early trajectory, Ensign issued Behind the Mask under a new group name, the Warriors. "I did the Warriors album, which was supposed to be the second Incognito album," Bluey explains, "but even that had gone into a much more fusion [direction]. We started listening to Brecker Brothers and stuff, and it kind of lost its touch with the dance floor, 'cause those clubs were disappearing. A different vibe was being set up, and there was much more of the electro kind of thing going on. So jazz-funk had to be put on hold until Gilles Peterson, once again, got into my life in the '90s."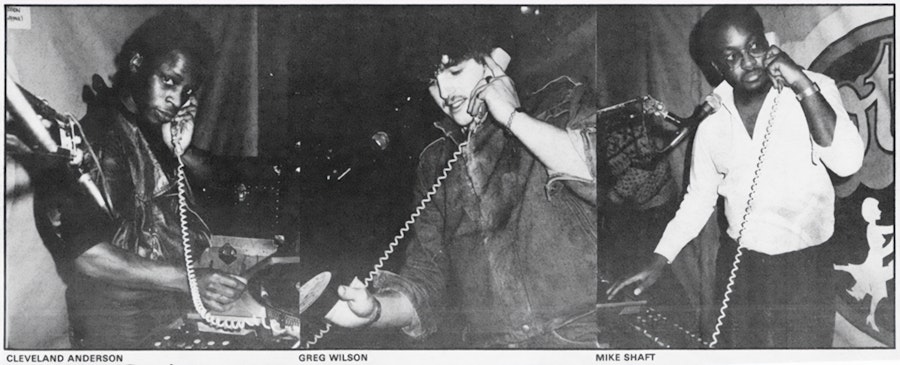 Take It Personal
On a personal level, I have my own vested interest in jazz-funk, for while I'm now remembered as a DJ of the following electro era, I first made my name as a jazz-funk specialist, sharing the bill with Colin Curtis, Mike Shaft, and others at numerous All-Dayers, while my club nights at Wigan Pier and Legend were built on jazz-funk foundations. Even later, when electro held sway, I'd always retain "jazz breaks" on these nights, where a trio of tracks were played for the fusion crews, with artists like Chick Corea and Art Blakey prizing out the best moves. At the same time, a new electronic British sound was connecting with the Black audience with Malcolm McLaren and the World Famous Supreme Team (a N.Y.C.–U.K. connection), Newtrament, Thomas Dolby, Art of Noise, and New Order providing an eclectic assortment of electro-funk favorites.
Elite dance crews like the capital's IDJ (I Dance Jazz) and Brothers in Jazz, Birmingham's the Fusion Few, and Manchester's Foot Patrol and Jazz Defektors would battle and perform professionally, a path opened up by London dance troupe Torso. In the mid-'80s, Foot Patrol would adapt some of their fusion footwork to early house and, along with other young Black dancers like Gerald Simpson (destined to become the recording artist A Guy Called Gerald), would transport their moves (and this new Chicago sound already featuring on Manchester's Black underground via the likes of Colin Curtis, Mike Shaft, Hewan Clarke, and Stu Allan) slap bang into the Haçienda, where DJ Mike Pickering played a much wider spectrum of music in the pre-rave era, with jazz an indispensable element. My own late-'83 Friday residency there was a precursor to Pickering's now historic Nude night. The direct lineage from jazz-funk to British house music is not only to be clearly heard in '88 on Simpson's "Voodoo Ray," but also in the previous year via Mike Pickering's seminal T-Coy release, the Latin-flavored "Cariño." It featured members of Foot Patrol in its promo video, as well as dancer Susan Dennison, who later that year would record the Pickering-produced "Girls Can Jak Too" as Zuzan—written with her brother, 52nd Street's John Dennison.
The rehabilitation of this most socially inclusive of U.K. scenes, enabling a fuller comprehension of what led to it and what grew from it, is clearly long overdue. It was a movement that drove both club culture and Black culture ever forward, against the tide, into areas of new expression and self-determination, and demands respect and acknowledgement. To ignore or dismiss this is to negate Black British history, while further adding to the false narrative that the predominantly white dance subcultures of Northern soul and rave were the only ones that really mattered from a U.K. standpoint. Seminal names in the birth of rave, like Trevor Fung, Nicky Holloway, and Paul Oakenfold, all owe a debt of gratitude to jazz-funk; because when they originally started out, this was the scene they aspired to a number of years before their Ibiza revelation in '87.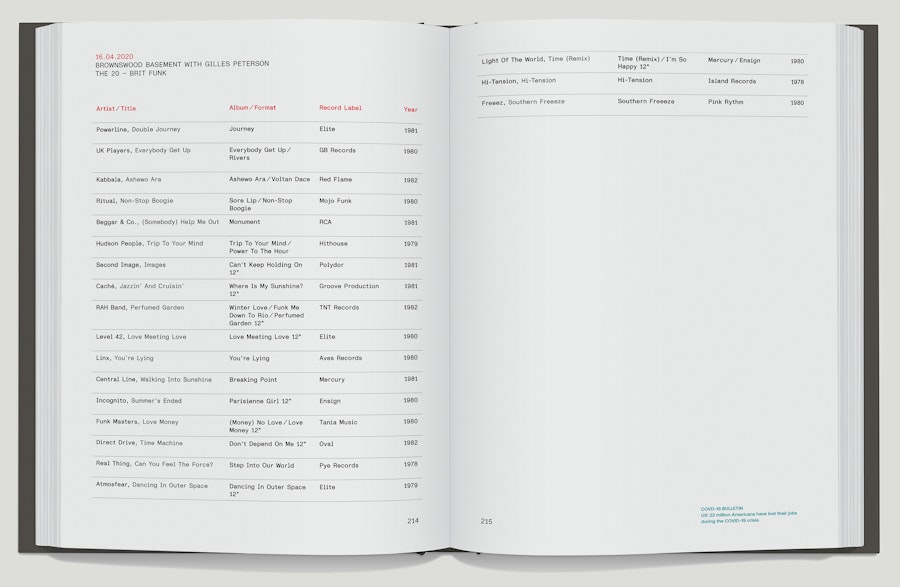 Connections
This mainstream emergence of dance culture in the U.K. was mistaken by many to be the start of something new, when, in reality, it was a continuation of many years of underground cultivation. Ignited by ecstasy, the big bang of rave would obscure its very foundations in the underground of jazz-funk and electro-funk. House didn't happen in a vacuum; it was part of the palette of U.S. imports played by specialist DJs in Britain before there was any Ibiza epiphany. It was the drug that sparked the explosion, the music was already in place.
Now, all these years on, younger DJs are digging out these pre-house gems and curios that, in some cases, their grandparents were dancing to. "What's interesting with all of this, and why Bluey and I did this [STR4TA] project," Gilles reveals, "was because we could tell and I could sense that there was certainly a renewed interest in the music with, on one level, the Resident Advisor–type DJs beginning to drop obscure Brit-funk records like Style X and Potion. And I hear them in the clubs, I'd hear certain DJs playing them, and I'd be like, 'Fucking hell! That sounds so good. I've been playing this but not at peak time,' you know, with an edit done or whatever. So, I was like, 'Wow, this is interesting!'
"And then I also think as we listen to stuff and reevaluate stuff, we suddenly answer questions we couldn't quite answer at the time," continues Gilles, who wonders, "Why is this music so much about 'fluffy dice'? And why doesn't it have more cultural impact when you read books and magazines? And why doesn't it have more weight, culturally, considering that at the time there was no movement that had such a diverse audience. There was a really strong live-band activity—this was an amazing force, you know, in terms of its impact on club culture and band growth. What we forget, maybe, is the fact that the status quo that was running the music industry—the radio stations, the media, the gigs, the venues—had their own agenda, and this wasn't part of the agenda. It's really as simple as that. The strength of that music without that support network, because it wasn't supporting it, was that it had enough of its own growth and inner authentic following that they could put tracks into the charts without any help at all.
"We were very much outsiders," continues Gilles, "even though the actual scene was bigger than outsiders; hence why there were Weekenders at Caister or All-Dayers around the country. And all of that was going on at a time when if you read the NME and Sounds and listened to Radio 1, you'd have no clue."
Bluey has also noted the long-belated respect Brit-funk is now finally being afforded: "There are a lot of young bands calling me that I never expected to be hearing from. I understand all the older musicians and singers calling me, and people from the industry calling me, but to have people in their teens and late teens calling me about recording and [asking if they can] use my studio, and they want to go for that sound, and how did I get it?"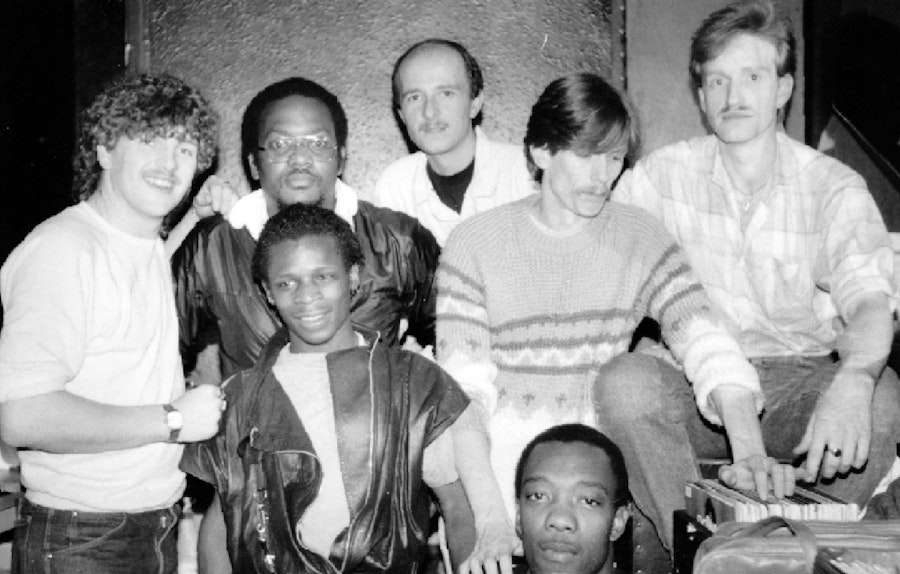 After the Rain
And it's not just in the U.K. where this music is receiving fresh props forty years on. When Californian rapper Tyler, the Creator accepted the International Male Solo Artist award at the Brits 2020, many were surprised to hear his "shout-out to all the British funk of the '80s that I tried to copy." The Americans were perhaps listening more closely than a lot of the British. Far too many people in positions of influence within British record companies, writing about music or playing it on the radio, only glanced at U.K. jazz-funk or Brit-funk on a surface level, remaining ignorant of all that had led to it, resulting in an entire Black-music subculture being summarized with throwaway contempt as "white socks and fluffy dice."
In reality, this was truly a special generation—despite the odds against all this happening, it did. Both individual and collective struggles needed to be overcome for Black musicians, dancers, and DJs to even get a shot at making a living out of what was their passion. So many excelled, having thrived within the bubble of this scene, which provided sanctuary from the hostile environment of their day-to-day existence and enabled them to release all the pent-up pressure within the safe and sacred space of the dance floor. And they did this alongside young white kids of their own age, some of whom would have faced abuse within their own communities, even from their families, for having Black friends or, God forbid, a Black partner, but hadn't bought into the bullshit and had instead stepped away from the wholesale racism prevalent at the time to follow their own conscience (and the groove).
That all of this happened during a time of deep division represented an important, but barely acknowledged, triumph of multiculturalism. While an array of books have been written on various aspects of Northern soul and rave, documentation of what the Black scene was all about has been scarce, with the notable exception of DJ and musician Mark "Snowboy" Cotgrove, whose 2009 labor of love From Jazz Funk & Fusion to Acid Jazz: the History of the UK Jazz Dance Scene is a mine of information, rich in its interview sources, and a vital resource.
Last year's BBC documentary Rodney P's Jazz Funk, including footage sourced from British Hustle, brought much-needed context to the scene's sheer dynamism and its fuller demography, but, apart from a few token mentions, which only served to misrepresent a largely separate and distinctive lineage, the North and the Midlands were more or less absent from this London-centric version of events. However, all things considered, it marked a step in the right direction—as Gilles put it, it was "seventy percent there."
Now, in the 2020s and the era of Black Lives Matter, this oasis of equality in a bygone age seems all the more remarkable. The U.K. has, sadly, since failed to materialize such a mix of young Black and white clubgoers on a similar scale. It didn't manage to translate into the rave era where the collective dance-floor experience left little room for the individualism of the dancers, while the music, once wide-ranging and taking in a spectrum of styles and tempos, became more homogenized, dance music splitting off into ever narrower compartments, with the drug experience taking precedence for many.
While it's satisfying to see the U.K. jazz-funk scene and its Brit-funk offspring finally begin to receive a long-overdue reappraisal, which has certainly been intensified by the STR4TA release and its accompanying DJ/media attention (including a recent Guardian piece by Alexis Petridis), a proper historic reclamation will take somewhat longer. The lack of documentation, coupled with the various misinformation that has circulated, makes this task more difficult. In the current climate, however, there is a growing call for Black culture and social history in the U.K. to be properly represented, so at least we're now moving in the right direction.
Afterword
I'd had in mind some kind of piece about the jazz-funk scene for a little while now, so when Wax Poetics asked me if I'd be up for interviewing Bluey and Gilles, I immediately saw how these aspects all connected. Trouble was, I'd been asked for 2500–5000 words, which soon became apparent weren't going to be near enough if I was to outline this story in anything like the amount of attention and detail I wanted to bring to it.
I've become used to my own blog-based style of writing, where the restrictions of space don't apply in the same way as a magazine, so this is how this piece will first appear—and it's still a work in progress, having already sprawled to 16,000 words and taken so much longer, in terms of both research and the actual time, than I'd imagined when I took this on.
I laughed some weeks ago on seeing a post about the aforementioned Guardian piece on Twitter when a user chirped in with "I bet/hope Greg Wilson will have written a 10,000 word rebuttal to this before dinner time." If only they knew, thought I.
For the record, contrary to any rebuttal, I thought the Guardian article was great—anything that gives voice to the people who were there at the time is valued. It also highlighted the violence that was a by-product of the gradually changing times, for this was very much a generation who fought back wherever racism confronted them. There comes a point where people say, "We're not going to stand by and take this anymore," and it has reached that point.
The lives of the kids on the streets in the '81 riots were soundtracked not only by lovers rock and dub but by jazz-funk, whose followers were even more at the front line in the sense of venturing ever further away from their communities into parts of the country where, in many cases, the locals had never met anyone Black. Their constant battle with bigotry, whether physically or through force of argument, was fortunately far outweighed by the friendships and relationships and families that resulted from the way this scene had served to break down racial barriers. It was never a Black and white thing, but a mutual appreciation of the same thing—the music—and when people share the same likes and interests, they invariably like each other.
A slogan from the time was, to quote Funkadelic, "One Nation Under a Groove"—the U.K. jazz-funk scene was all about community. The color of skin was but a descriptive factor and had no bearing on status as a musician, or a DJ, or a dancer, for the proof was always right there in the pudding—the music made or played and the moves pulled. This wasn't a scene where people could fake it; nobody got anything easy, they had to earn the right, and ultimately the respect, and then keep earning it, never able to rest on their laurels. It was a scene where everyone was on their toes and the reciprocal buzz between dancer and DJ, via the conduit of the 12-inch single and the album track, defined its whole direction and intensity.
U.K. jazz-funk, and the funk and prog-rock bands beforehand, underpin British Black music, which, as we now know would eventually blow up with Soul II Soul as the decade closed. Their Grammy-winning exploits gave homegrown artists a whole new self-confidence, with U.K. musicians and producers finally able to not only hold their heads high alongside their U.S. counterparts, but to equally influence them.
The jazz-funk scene itself no longer existed by that point, except in a revivalist way, with the rave era at full tilt, obscuring all that went before. However, now there's an appetite for Black history; these are the stories that need to be known, for how can you begin to understand Black history without studying its youth cultures with the same respect and attention to detail afforded to other British cultural movements?