The late Charles Stepney's trademark sound—a dense mix of rich and flowing Baroque classical elements, complex and layered vocal arrangements, and pioneering use of electronic and avant-garde techniques—remains one of the most singular bodies of work created by any producer working in any genre of music. Brought in by Marshall Chess to revamp the dying Chess label, Stepney worked as producer and arranger on Cadet LPs for Ramsey Lewis, Terry Callier, the Dells, Muddy Waters, and the entire Chess stable of artists. In addition, his discovery of Minnie Riperton and his role in the creation of the Rotary Connection brought him instant success. But it was his role as founder, producer, and composer for Earth, Wind & Fire, as well as his producing collaboration with Maurice White for acts like Deniece Williams and the Emotions, that catapulted him to the elite rank of super producer. Stepney's seminal vision as producer and arranger remains unique. Whether he was pressing Minnie's voice into service as a human theremin, putting a kalimba in the hands of Maurice White, or doing vocal arrangements for sister acts like the Emotions, Stepney wielded absolute power in the studio and was always pushing the envelope in an uncompromising effort to imbue his work with something greater than the sum of its parts—a sense of a larger, transcendent, and cosmic totality. Indeed, his work opens up a discussion of the notion of producer as author. There should be more like him.
We caught up with Stepney's two daughters Charlene and Eibur Stepney in Chicago, who shared their memories of their father. In Los Angeles, we spoke to songwriter Richard Rudolph, who was Minnie Riperton's husband and collaborator, Stepney's friend and lyricist, and who went on to produce New Edition and Teena Marie. Finally, we spoke to the great singer/songwriter Terry Callier in Chicago to rap about the elusive and enigmatic Charles Stepney, whose brilliant career was cut short in its prime in 1976, when he died of a heart attack at age forty-three while working on Earth, Wind & Fire's Spirit in California.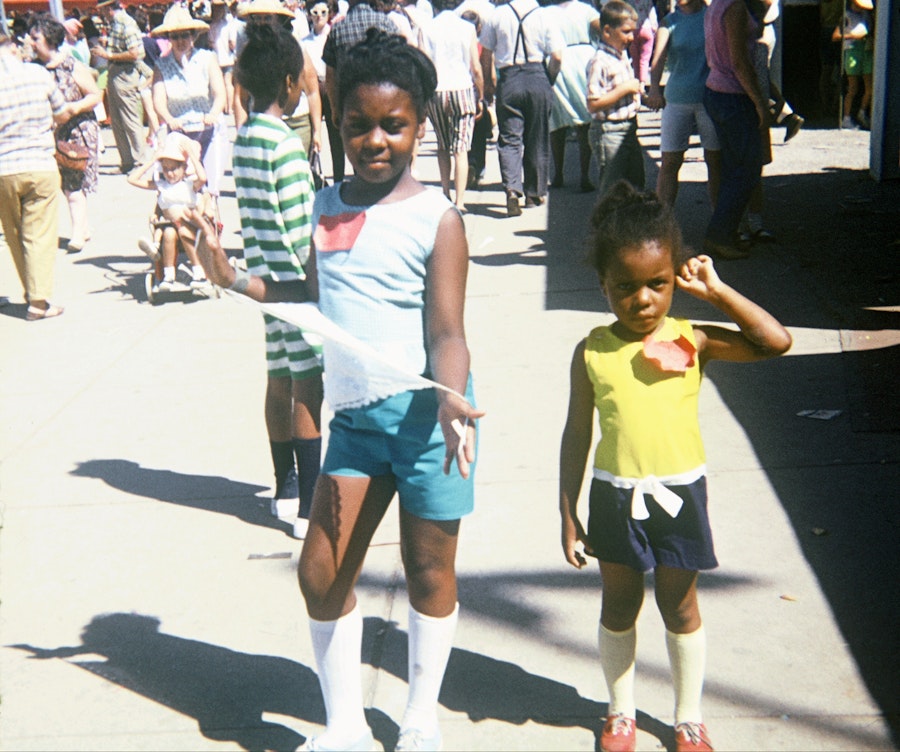 Part One: Charlene and Eibur Stepney interviewed by David Hollander
Could you talk a little about where Charles started? Where did he get his classical training?
Charlene Stepney: From his mother. She plays the organ, she was the piano teacher at church, she taught, and she still plays. So, she was a well-educated pianist, and she taught my dad.
And what she told me was that my dad loved piano. He came home every day and he said, "Now I'm doing all my chores. Is there anything else you want me to do? Because I don't want anyone to bother me once I start playing." When he was a teenager, of course he couldn't afford to go to Juilliard, so he worked bagging groceries, and he saved his money, and he ordered all the books that a college student at Juilliard would have had. And he studied those books, and that's how he learned to arrange music.
How did he end up at Chess Records? 
Charlene: Well, he had family; he needed a steady job. [laughter] He started out as a copier. They paid him ten dollars a copy, and he could copy because he knew what he was doing. So I think it became more advantageous just to hire him, than to pay him ten dollars every copy.
Eibur Stepney: They started using him as an arranger first, and then an in-house producer. Well, he did become an artists and repertoire man.
Charlene: Yes, A&R. And Rotary was, I think, his first. My mom told me, even Earth, Wind & Fire was Dad's idea. Now you know, Maurice was Ramsey's drummer when it was the Ramsey Trio at Chess Records, and my mom said they had actually discussed titling a band after the elements. And then Maurice left Chess and Ramsey...and asked Dad for help with the concept. Dad was under contract to Chess, and I don't think he was really able to do everything he wanted to do. So, actually, the first thing he did with Earth, Wind & Fire, he has no credit for. They couldn't put his name on it, because he wasn't supposed to be working for anybody else—and they put our pictures in the collage…this was Last Days and Time.
So, it wasn't until after the first two records and a label change that he stepped in. They started as a kind of free-jazz group, and by the time they got to the third record, it was much more groove oriented. 
Eibur: I think that their goal was to change that, though, because they weren't selling in the market. So it was, "How do we keep some of those same elements and capture a new market?"—which Daddy had already proven he was able to do.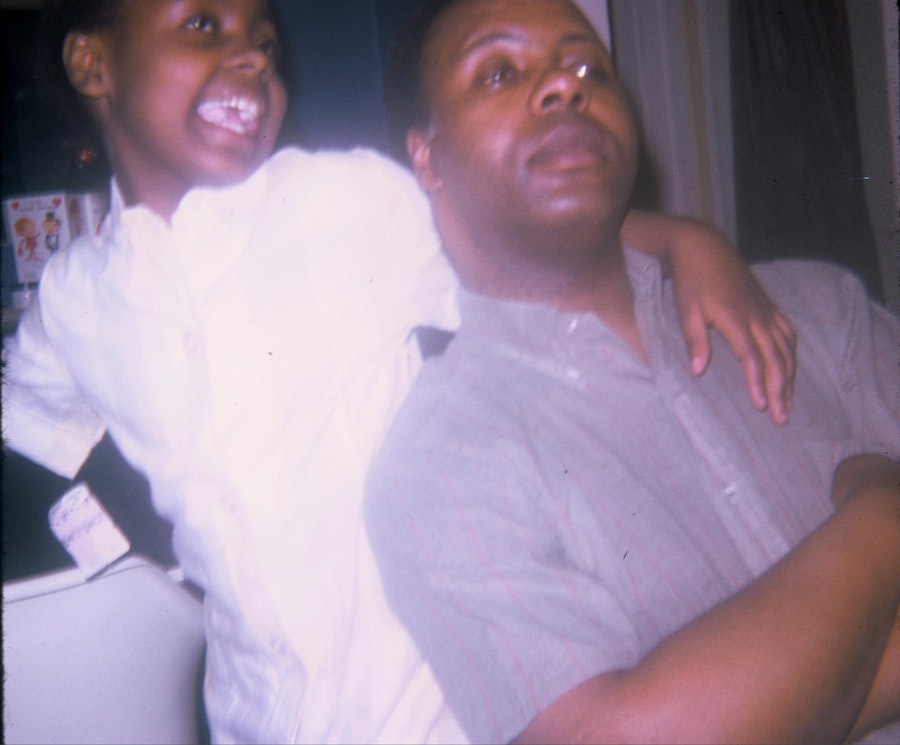 He had already started to make unconventional decisions with the Dells—he took a risk with "Stay in My Corner" by making it as long as it was. Wasn't that a risky venture at that point for radio?
Eibur: I think that Chess really allowed Daddy to have a lot of creative control over things as time went on, because he made a lot of bold moves. I mean, giving Muddy Waters an electric guitar still is a big issue, because everyone says [Muddy Waters] never liked it. I mean, just the idea that he didn't like it, and then Daddy says, "Let's do it anyway." And then the record label says, "Yeah, let's go with it."
What was it like living with your Dad? Was he a workaholic? 
Eibur: He spent his waking hours, sleeping hours, writing.
Charlene: Yes, he did.
Eibur: Mom talks about when she would go shopping, Dad wrote in the car. I think about the scene all the time in Amadeus—when he's sick and he's sitting in bed and he's hearing arrangements. I mean, that's the kind of stuff Daddy would do.
He goes from arranging to producing to being someone who actually creates a band. As I see it, Come to My Garden is sort of the first Charles Stepney record, because it's his compositions, his production.
Eibur: Right, because my mom always says she wanted it to be "Charles Stepney presents Minnie Riperton," or something like that. That's what Mom wanted it to be titled, and he didn't want to do that. I think she's always been upset, because even in the family, that's a classic for us, and he never really gets that much credit for that particular album.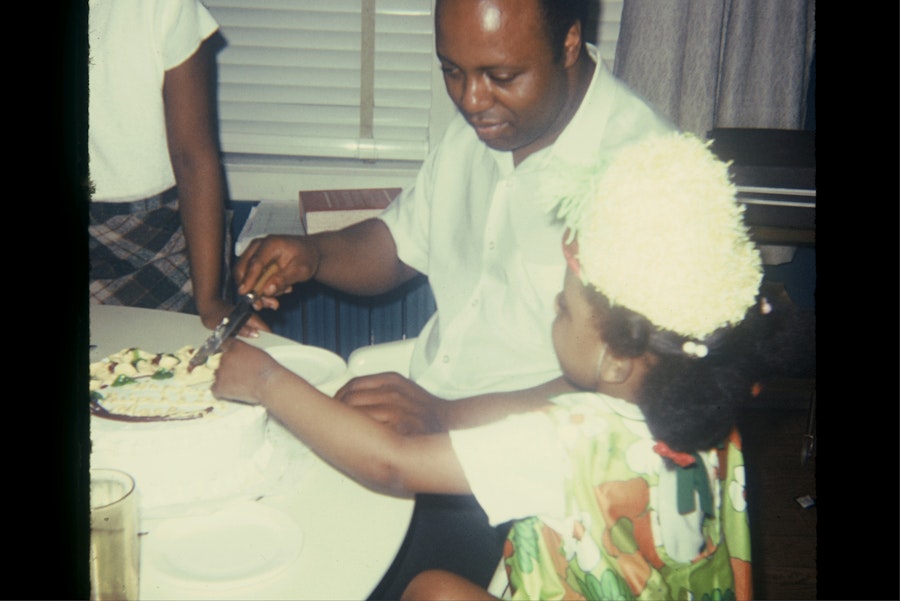 Besides having this wealth of musical knowledge, which he obviously had, there seems to be a narrative element to his pieces.
Charlene: He was a real classical musician. He didn't play around it; that's clear from what he was able to do. Because it's almost like what Gershwin was trying to do. And I think Dad was able to take the genre of jazz, or rhythm and blues, or blues, and put it within the context of a classical piece. But it was just a different genre; the context was the same, of storytelling. For instance, he would take me to the orchestra, and, much to his chagrin, I would fall asleep. But he would go, "Okay, did you hear the strings? And what were they doing, and what were they saying? Did you hear the woodwind section? What were they saying?" So I think that's what you're saying. That was just a part of him, that music is a language, and that it does tell a story, and that within the confines of this new burgeoning art form—basically Black music—that the same thing could be done. That it was a legitimate art form that deserved to be treated in that manner. 
Eibur: I remember he used to always play Peter and the Wolf for us. And he really went into the instruments in detail, and how they worked together.
Charlene: So if you look at the Ramsey Lewis Trio—and I don't know if anyone will ever hear this again, because only Ramsey knows where it's at—but they did a symphony. In three parts, I think it was.
That was something he had written that hadn't been played, right?
Charlene: It was just for Ramsey. It was a commission piece. It was played for the public. This was a long time ago, in '68. 
Eibur: I have a picture, because Minnie was there, and Maurice.
Charlene: I think she sang at some point. 
Wow! Is there a recording of that?
Eibur: No. He did a cheap recording. He did a regular tape recording that we've never been able to find. They wouldn't let him tape it, so he did a bootleg recording. That's a shame, because it was just gorgeous. But my point is, it was to showcase jazz, the genre of the jazz trio in a symphony setting. And that was very explicit, but I think he was always doing that. I always had the impression too that Daddy never wanted Black music or Black artists to be stuck in one genre.
Charlene: Jazz music was his love. And he believed in being classically trained for development of skill. But I think that he wanted to showcase his love and create a more sophisticated listener. I think he intentionally wanted his listeners to be more sophisticated. 
Eibur: And the musicians too! [laughter]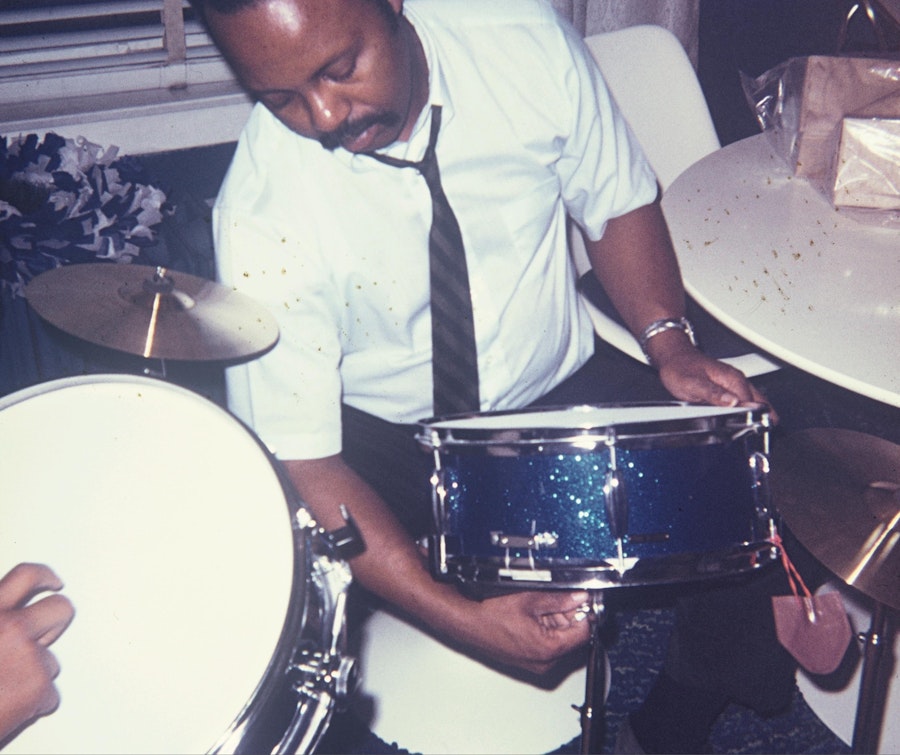 Did he listen to electronic music?
Charlene: To him, electronic sound was an instrument. You've heard the Rotary Connection [album] where he does "Pink Noise" and "Black Noise." We had a lot of sound-effects records too; he would just keep those in his repertoire. He used sound effects records and quite a few different acoustic instruments. Some of his friends would bring them from Africa. I know that he loved the water drum, and then the string drum. And, of course, the kalimba.
And he was playing the sitar and other exotic instruments.
Eibur: That was Marshall [Chess's] sitar that Daddy played. He went and bought it. Daddy wanted to have all these different sounds, so basically Marshall financed it. 
The kalimba is used on the first two Earth, Wind & Fire records.
Charlene: Maurice liked the kalimba; he had his own kalimba. I just remember that they were rehearsing in the basement, just a freestyle rehearsal, and Maurice just took off on that kalimba, and Dad was like, "Can you do that again?"
Eibur: Of course, Maurice was a jamming percussionist.
Are the instruments still around in your house?
Charlene: I have the water drum. It was used on "Sweet Lady Jane."
What was his specific role with Earth, Wind & Fire?
Charlene: Well, he wrote the music, and Maurice and the others collaborated on the words. Daddy didn't write the words. Daddy wrote "Reasons" for [a] McDonald's [commercial]. It had different words, "never never never" something... McDonald's turned it down. 
He was working with Maurice on Spirit until the end, though?
Charlene: When Dad was in the hospital, they brought lead sheets to his hospital bed, and Daddy finished the lead sheets...
Eibur: They'd wanted him be a member of the group, and Dad didn't want to be a member.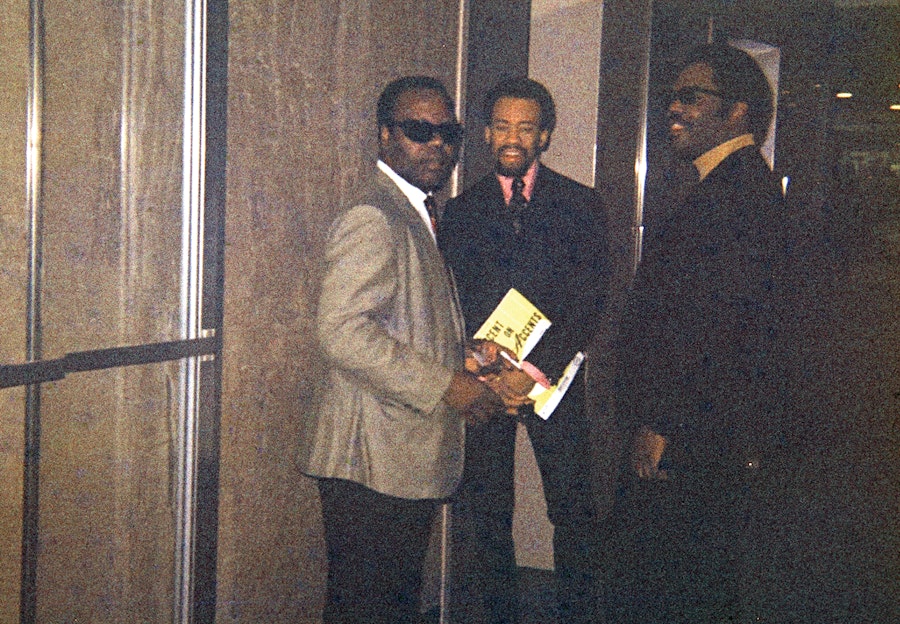 Why not?
Charlene: You know, I think he liked working with a lot of different people. And Sony offered him a record deal—well, it was Columbia at the time. 
And he had a group of people that kept coming back to him…Cash McCall, Lou Satterfield, Morris Jennings, Phil Upchurch, Cleveland Eaton.
Charlene: The thing was, the people you referred to, I think they all had a lot of vision at Chess that was kind of frustrated. They were waiting for a time when they could do what they wanted to do. Dad loved singers and musicians, he loved talented people, and he liked to work with all kinds of people. I even said to him one day, "Why are you working with Maurice White? Because you have all this knowledge and all this talent; what does he have that you want to work with him?" So, my dad and my mom both, they're extremely nondiscriminatory; you could never discriminate for any reason, not social and economic level, not race, nothing. And so he says to me, "Well, he's got a real talent for a commonality that anybody can relate to. And I have a real talent for embellishing that commonality, and so it works out well." 
Eibur: I'm sure he would have been unhappy just being bound to that one band. 
Charlene: Well, the Jackson Five had approached him at that time. Barbara Streisand was looking for him. He had a lot of offers! Elton John. I don't know if they ever hooked up, but he adored Chaka Kahn. So, he had lots of vision of things he wanted to do besides Earth, Wind & Fire. He wanted to do gospel. My uncle did a record—Dad arranged and produced it—all a cappella gospel.
What about the Emotions stuff?
Charlene: I think that he really liked the Emotions. They were good, good, good singers. They were a sister group, and he loved sister groups, because their voices blend so well, and he loved that. He loved families that sing together, because you can't duplicate that. The timbre in a family will always be similar, even though they have different ranges.  That's something he particularly liked, working with families.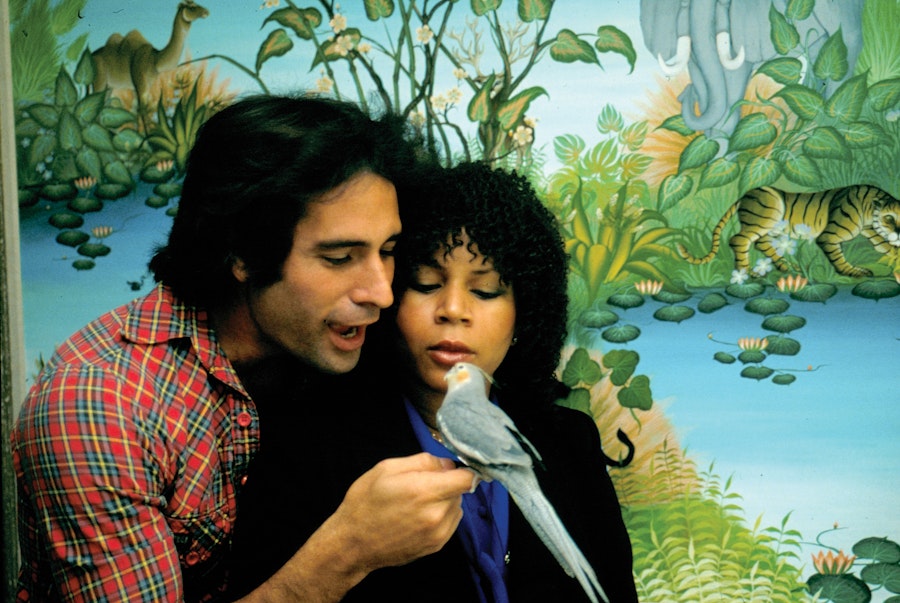 Part Two: Songwriter Richard Rudolph interviewed by David Hollander
Do you remember the first time you met Charles Stepney?
I remember the era when I met Charles Stepney. I had come through Chicago and I was working at a place called the Electric Theater—it was a kind of rock ballroom. It was the Fillmore of Chicago. The Electric Theater/the Kinetic Playground it was called. They would package groups the same way from the Fillmore East and West, the Electric Factory in Philly and the Electric Theater in Chicago. It was the full-on trip there—light shows... Amazing shows, though; like, one night would be Led Zeppelin, Santana, and Joe Cocker and the Grease Band opening. Or Buddy Rich [and] Buddy Miles. You know, three acts and we'd turn the house over—it was wild. B. B. King, Albert King, with Van Morrison opening, after his Astral Weeks album—it was unbelievable. I mean, I walked in this world; it was just unreal. 
And you met Minnie there?
Yeah, with the Rotary Connection. She was playing there with the Vanilla Fudge, or maybe it was the Moody Blues—it was unbelievable.
And then you got more involved with Minnie and Stepney as a songwriter...
I was writing songs on my own, you know. I had been an English major in school, and I had learned to play guitar, just to write songs. I wasn't really what I would call a player, but I could play to write songs. And so the first song among the first group of songs I wrote that I really liked was a song called "Come to My Garden," and Minnie loved the song, and she played it for Charles. And in those days, when you played—our demos were just piano, vocal, guitar—vocal demos, there was none of the stuff like there is today. We would play directly into a little handheld cassette player. We thought portable cassette players—that was the shit; that was the most happening thing you could have. And everybody was walking around with these huge stereo cassette players with handles on them. They must have weighed thirty pounds, and we were lugging them around on airplanes and everything. We thought we were very hip. 
So Charles heard that song and he liked it. And I had already met Charles, and I thought he was such an interesting cat. He was such a bright and erudite and philosophical man, and he became my first adult male friend that was kind of like my mentor; I really respected him a lot. And I was just a kid, you know, so he heard that song and he talked to me—he obviously knew I was an amateur, but he said, "Man, I really like this song. It's really interesting lyrics. Do you think you could write lyrics for other people's songs?" And of course I said, "Man, I can write lyrics to anything." I had no idea what I was talking about, but I loved Charles's music, and Charles's demos were just exquisite. I mean, he would play grand piano and melodica and vibes. It was just so touching; this music was so beautiful and evocative, and that was the way he gave me the music for the Come to My Garden album that we collaborated on. That was the first thing we collaborated on together, and then from there, he asked me to write other songs for him too, which we collaborated on for the Rotary Connection.
Stepney had certain compositions that he retooled and reused several times, such as "Les Fleurs."
I was really proud of that one; although, at the time, I was just listening to the music, and that's what it was saying. I remember thinking about the stuff; I took it so seriously because Charles was way up there in my mind—he was such a brilliant man, and his music... I respected what he was doing so much. I was so stoked that he would ask me to try to write lyrics for this stuff. So when I heard it, I was just trying to get so inside the music and hear what it was saying to me. And I just had this whole epiphany about speaking in the first person as the flower.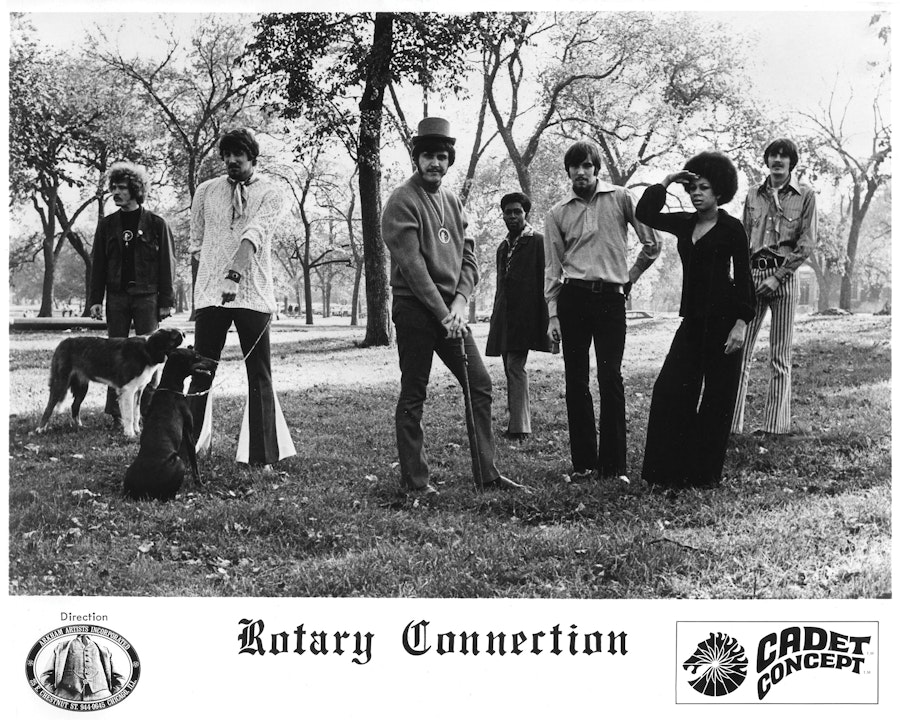 So, after Come to My Garden, you end up joining the Rotary Connection?
Well, not officially. Really, the Rotary Connection was Charles and Marshall Chess's brainchild. And Charles had this vision. And they had originally done it—they had gone in and recorded the stuff with the core of the group originally, [with] Charles's arrangements of course. And Charles used many studio musicians, including Maurice [White] and Phil Upchurch and all these different cats on the recording. And also Minnie and Sydney Barnes were hired as background singers really, but they became the focal point. And then when they did it, they were like, "How can we go out without Minnie and how can we go out without Sydney?" So then they made them part of the group. I wasn't there for the first album, but, from what I understand, that's how it happened. 
But it was the guys on the record who toured and not Upchurch and Maurice?
Absolutely, and they were great. It was a great live show. I was on the road with them quite a bit, festival circuits, and if they had been with a major label... I mean, they were incredible. They were a huge underground group. They were huge on the college circuit. And had they been on a major label, they would have been… And, obviously, if you speak to Maurice White, it's no secret where he got the idea for Earth, Wind & Fire; it was directly from the Rotary Connection. And, in fact, when they went and first performed—their first couple albums, which I believe were on Warner—they had a girl singing the high part, and then they got Phillip Bailey, still doing the high part. And once they brought Charles in, the rest, as they say, is history.
In the Petals liner notes, you speak of the Stepney demos. Do you still have any?
I hope I do. If I do, I haven't seen them for a long time. They are so evocative. I mean, they're so brilliant. I can just close my eyes and remember, I can be right in that spot sitting on the lake. When I wrote a lot of those songs, I had a day job driving a nursery-school van. After I dropped the kids off at school, I'd take the van out to the lake and just sit there and listen to these tapes and try to write the lyrics. Then I'd go pick the kids up, drop 'em off, then go down and meet Charles at Chess. It was pretty wild. 
Were you there in the studio when they recorded a lot of that stuff?
I was there for a lot of it. A lot of Minnie's vocals—you know, I thought it was intrusive to be there at that time; I was not wanting to interfere with that stuff. She and Charles really had an amazing rapport. The three of us spent quite a lot of time together during that time. It was a great time for me, creating with Charles, writing with him, and working with him and figuring stuff out. It's amazing to me that it came out like it did, because I thought of myself of a writer of prose and poetry, and it was my first attempt to really write lyrics for someone else's compositions, and I was so jazzed by it—like I said, his music was so incredible. And most of them I wrote off of those demos, but I obviously wrote "Les Fleurs" off of the recording, and "Memory Band" off of the recording. That one was really trippy; I liked that. 
It seems like every time Charles revisited one of these compositions…
He'd take it to the next place. He really was a brilliant man. It's a shame he left when he did. He was definitely ahead of his time in a lot of ways. He had great talent, but he was a very learned man; he was studied. And that was one of the things about him that was so interesting at the time, he really hipped me to that. Today, you see what happens—people don't really study. And Charles had a tremendous wealth of knowledge and information to draw upon, to express himself. That's kind of gone out of the world today. I mean, people can grab that stuff and borrow it, but when it comes to creating it themselves, it's becoming more of a lost art. That's why Charles is so important. That's why the work he did with Minnie on Come to My Garden, and the Rotary Connection stuff, and the stuff he did with Earth, Wind & Fire was so outrageously great and will withstand the test of time—because it mixes, in a very interesting, not in-your-face way—you're not even aware of the depth of the knowledge of what you're listening to, because it feels so good, and it's so easy to listen to. But that's the art.
I completely agree; there's a Dells 45 that he did that wasn't on an LP, where the opening of both sides is very clearly this Cage-inspired prepared piano.
Speaking of the Dells, he had Minnie come and sing a lot of parts on the Dells stuff too. That's why they were so great together; she inspired him and he inspired her. When he heard her voice, he started thinking of all these things that he could do with her vocally that hadn't been done, and ways to use the voice that hadn't been used before. 
Could you talk more about that? Sometimes it feels like he uses her voice as a theremin or other electronic instrument. 
Minnie told me that she was in the studio with him and they were working on something, and she was taking things off the overtones—you know, the piano was open, and just going up really high off the overtones and then cascading down, just tripping on it really, doing all this stuff, and he just went—like this huge lightbulb went off and he started thinking, "Well, can you do this." And she had this incredible range and ability. And, of course, what many people don't know about Minnie was that as a young girl she had studied opera. This thing that she could do was not just a God-given talent but something that she had cultivated and worked on. Stylistically, she could do so many things, so that they challenged each other.
At that time, Chess Records was a fascinating place. Everything was happening in this one place. It was such a creative, fertile kind of spawning ground for musical ideas and material. It was the birthplace of so many great things; people would be conceiving something on one floor, then running down to the studio and recording it. When [Minnie] was a teenager, she was a receptionist there, and they'd call her up to sing backgrounds on the stuff, pay her, like, ten bucks a session—not a track but a session. [laughs] It was funny stuff. But, in the best sense of the word, Chess was a factory—not that stuff was being mass-produced, but stuff was just being produced all the time. They were just making music constantly, so stuff would overlap, and more than overlap; sessions and charts would meld into each other. And you know it's not too far-fetched to think that there were parts left on the stand from one track… I'm not kidding—they were cutting [tracks] like crazy.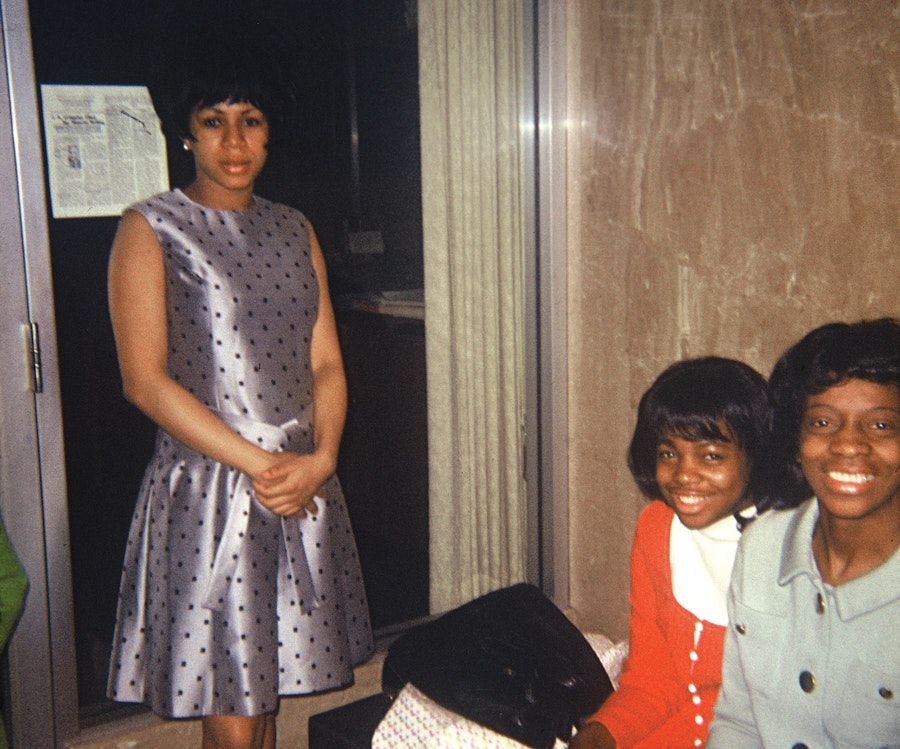 Did Stepney write Minnie's vocal parts out or was that improv? 
Much of it was improv. I don't know how they got to the part on "Les Fleurs" originally. She would vibe a lot of stuff. She would come up with a lot of things too, but you had to give her the context to do it in, and certainly had to guide her. I'm sure there were some things that just came out of her mouth and other things Charles suggested; they were working together. There was one thing that I just love to this day, and that I think nobody ever hears. Terry Callier was such a brilliant, brilliant writer and such a great cat, and Charles really loved and respected him. And Terry wrote a song called "Occasional Rain," and [Charles] had Minnie doing these celestial raindrops on it. Come on, what is that?! Talk about thinking about incredible uses for someone's instrument, that was like, "I'm sorry!"
Do you remember anything about him working in the studio?
He was, like, the master of the ship; he was in complete control. He understood what he was doing. He was totally prepared. I remember him working with great musicians and getting stuff out of them, and I remember him trying to work with musicians that weren't so great, what that was like too... [laughs]
How did musicians other than yourself and Minnie respond to him?
All the cats I knew, the great players, everybody loved Charles. They all knew he was brilliant. Everybody loved working with him and coming up with the stuff…
Cash McCall…
Cash was great. [laughs] Odell Brown—Odell Brown and the Organizers. But talk to Terry Callier. That was a beautiful mutual admiration society. The musicians, the singers, musical people loved Charles and respected him because he was great. 
There is a pretty psychedelic vibe to a lot of his arrangements. Was he out there or was that just the zeitgeist? 
Well, first of all, let me say that I really responded to that psychedelic element in his music. What I was saying before about hearing even those demos, he was the only cat on them and there was no real percussion; it was just him playing, and his playing was beautiful, but his vibe… And the psychedelic aspect, or the really turned-on aspect of it that you're hearing, is the real musicality of it. There's beautiful harmonies, and there's just wonderful intervals. He really knew what he was doing. And maybe it was a lot of that stuff was definitely a result of the times. Certainly on the Rotary, that's what they were going for. But I think that he was right in the middle of this huge musical melting pot. That's what I was trying to say before about Chess Records. He was bringing all this wonderful vast storehouse, this vast world of musical knowledge, and he was in this place that had everybody in there from Willie Dixon and Howlin' Wolf and great jazz musicians, and then the Rotary Connection, the rock stuff, all R&B stuff, and Etta James and the Dells and Ramsey Lewis and on and on and on. And this was a small place, Chess Records, like I said—the A&R guys were on one floor, the producers were on another, the writing room was here, the studios were here, they were pressing 'em up and shipping it down in the basement. So it was happening, man, and the stuff was just all slamming together. And Charles was just taking in all this sensory input, I'm sure. And, of course, everything that was happening on the radio at the time too, and in the musical world at the time. He was pushing the envelope. That's what I think. 
There's almost a one-upmanship that he practices with his production. For instance, he was somewhat critical of the Beatles, and when you listen to an album like Mother Nature's Son, it really exceeds what's going on in The White Album. 
The stuff that he said about the Beatles…I wouldn't say those things, but Charles would say that stuff. And I used to have these great—not debates—but just these great conversations. I was well his junior, and I was just a kid, really—but I would say, "Man, this stuff is great, and these cats wrote this stuff." And he would say, "Yeah, but they could only take them so far." And you know there are points to both sides of that argument.
But he was taking it further...
No question. He wanted to make the best music there was. He wanted to be the best. Charles was always trying to push the envelope. He saw that there were limitations within the pop-song structure. Of course, at that time, much more so than today, we were really into to trying to tell a whole story with an album. We were trying to take a trip. You were trying to take people on a trip, and it was trying to be of a whole cloth. So Charles saw that, and he saw an opportunity to fill in the holes, so to speak, and to try and connect the dots, and to take it to the next place. He saw this wonderful need for these segues and interstitial material that was brilliant and very effective, and that's what it was all about. Charles just didn't take it, "Oh, this is the way it's done." He was one of those "your rules do not rule us" guys.
What was Stepney listening to?
Charles listened to everything, he really did. He listened to everything from Bartók to Stravinsky. And he was always trying to learn, to bring that musicality into the contemporary world. Or be able to use his knowledge to take contemporary music, pop, R&B, and jazz, further. So he listened to everything. He listened to the Beatles. [laughs] And he did have a trained ear, and he did know what he was listening to. We used to have these great conversations, and I would say, "But don't listen to it, man; just dig it, just feel what's happening, and don't dissect it, don't pull it apart." But he obviously knew what he was doing. Look where he got to with all this stuff. 
Did he bring it into the studio? Would he say, "Hey, listen to this"?
Sure. But not so much in the studio. In those days we used to spend a lot of time working outside the studio. Hanging out and preparing. It was the greatest. I wish I had kept notes. We'd be down meeting at these little coffee shops and just having these unbelievable dialectics. And we'd talk about the whole world. It wasn't just music; it was the whole world. It was all wrapped around and through each other. It was great. It was a very stimulating and definitive and catalytic time in my life. He was a big part of that. I was lucky; I really learned the beauty of collaborative musical opportunities, and I really learned to respect people's music and try to really extract the essence of it and really get inside of it. And, still to this day, I never just toss off a lyric, because I started off with Charles, and I would never think of doing that with him. I respected him and his music too much. And so after that, I was pretty much undaunted. After him, it was like, "Bring it on. What do you got?" Because I know he thought I was a fool when he first met me, when I said, "Sure I can write anything," because he knew I hadn't written anything. But he was very kind and generous with me.
What do you think about your, about Minnie's, about Stepney's lasting presence in contemporary music?
I understand how Minnie got to people, because I was there, and I saw it happening then, and nobody knew what was going on. And you can't analyze it. I understand how Charles has a lasting impact. I've seen those charts; I know what the guitar part to "Les Fleurs" looks like—I know what this stuff is, and I know why it works. There is no rhyme or reason to account for all the stuff; there is also some mysticality to it. They both left early; they both could have done so much more, but the stuff they did was so real and so right on, and it was the culmination of a lifetime of living and a lifetime of making music. And that's what came out. That's why it becomes the cornerstone or part of the foundation for hip-hop, for so many people. Because it's the shit. I was kind of lucky to be involved with that stuff. [With] Come to My Garden, I still don't know how all that happened. I actually dreamed it. And then I woke up and played it real fast and tried to remember what I was dreaming. And the other stuff with Charles, that seems like a dream, that he allowed me to slop all over his gorgeous music. And I tried, and that seemed to be my destiny.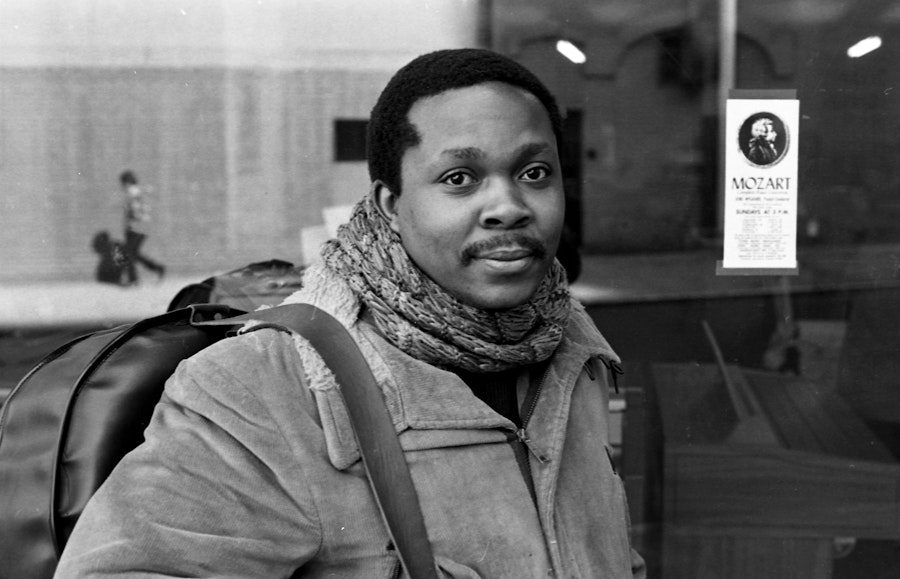 Part Three: Terry Callier interviewed by David Hollander and Dante Carfagna
How did you end up working with Chess?
I signed with them when I was about sixteen or seventeen; I was still in high school. I auditioned for them and played some stuff for Leonard and Phil Chess. They were interested and said, "We'll do a session," which was gonna be four tunes; it was two singles. On that gig, I think Esmond Edwards was the producer and Charles [Stepney] was the arranger. I knew from the way that he arranged the tunes that he had a real understanding of what I was trying to do, and that really amazed me, because the arrangements were incredible. In those days, Chess owned a radio station here in Chicago called WVOM. It wasn't a giant station—once you left Chicago you lost it—but, in terms of influence, it was huge. If WVOM was playing a single or whatever, all the other R&B stations in the nation would play it, and if WVOM wasn't playing it, then you couldn't get it played anywhere. 
So we recorded that on a Wednesday and on the weekend it was on the radio, and by the next weekend it was a hit. The song was called "Look at Me Now." And they called me down to the office and said, "Okay, you've got a hit record and we want you to go on tour—you and Fontella Bass and the Moonglows and Little Milton and Howlin' Wolf, and we'll call it the Chess Review." So that sounded great to me. I went home and pulled out my suitcase and started packing, and my mom came into my room and asked what I was doing. And I said, "Look, I'm going on the road with the Chess Review and it's gonna be me and Little Milton and the Moonglows and all these people." And she said, "No, you're gonna stay here and finish high school!" So I went back and told them, and they said, "If you're not gonna go on the tour, we can't do anything for you." And so they released me from that contract. Then, I don't know, maybe ten years later…
The Prestige LP happens in between.
Yeah, in between, Prestige happens, right. I switched over to folk after a while, because that's what was happening. I went away to college for a year and one of the guys in the dorm room across from me had a guitar. He was always showing me stuff, asking if I'd heard this or if I could play that, because, up until then, I played keyboards. So I was playing in clubs in Chicago about '65, '66, and then the very first thing that happened was that I was doing the folk scene and I heard John Coltrane at a small club here in Chicago on the South Side. And that changed everything, because they were here for a week, maybe ten days, and I was there every night. And when they left town, I stopped playing. I got a job as a laboratory technician, because, you know, the time I spent listening to them, it occurred to me that if I didn't have some of that kind of intensity and commitment in my own presentation, then I should do something else for a while.
So I stopped playing for a while. I stopped playing in clubs for about a year. I played around the house and worked at this gig, as a laboratory technician, and then I went back to the clubs. That was about '65. I was still doing basically a folk presentation, but I was thinking about music in a different way, and I was trying to open it up and trying to convey some of that feeling that I had gotten from the Coltrane experience and translate it into what I was doing.
I met Samuel Charters in a club called Mother Blues. I was playing there on weekends, and he asked me if I could do an LP. He says, "It's a small budget, but you can use two other instruments." And by that time, I was listening to everything I could find that Coltrane had ever done. And on some of the tracks, you know, they said that he'd use two different basses and two different drums at different times in different places. And so when he said I could use two other instruments, the first thing that came to my mind was two basses. And so that's why A New Folk Sound has acoustic guitar, vocals, and two different basses. And we did a couple of gigs around town and it was shortly after that that I went to New York for a minute and hung out. 
And Samuel Charters arranged all that?
Yeah, Samuel Charter was the producer.
Isn't there some mythology about the producer of that record taking the master tapes and going out into the desert…
[laughter]
…and never returning? What is the story? Is it true?
[laughter] I think so. 
So it would be Sam Charters who took the tapes?
We recorded that in one afternoon in '65, and it didn't take any more than four hours—I think two hours, a minute break, and then another two hours, and it was over. I didn't hear anything more about it. You know, they paid us, but I didn't hear any more about it until 1968, and my little brother came home and he was all excited and said he saw an album with my picture on the cover and blah blah blah blah blah. And I thought he was dreaming, because I hadn't heard anything about it. And so we went down to—it wasn't even a record store; it was an antique store. And they just happened to have a handful of albums—some obscure jazz tracks and a couple of folk albums—and one of them was The New Folk Sound. And I was amazed, for two reasons; one, that it had finally been released, and, two, we had discussed the title of it, and I thought we had agreed that the title was gonna be It's About Time. But that's neither here nor there.
So then, when I ran into Sam again, I said, "Sam, gee, what took you so long?" And that's what he told me. He said, "I took the tapes and went to Mexico and just hung out and played them." And I said, "That's cool." I couldn't fault him for that. But, you know, now, I talked to him recently, and he said that wasn't what happened! But that's what I remember him telling me at the time. I was, you know, doing a lot of, uh—I was smoking a lot of weed at that time, but I wasn't that high! [laughter]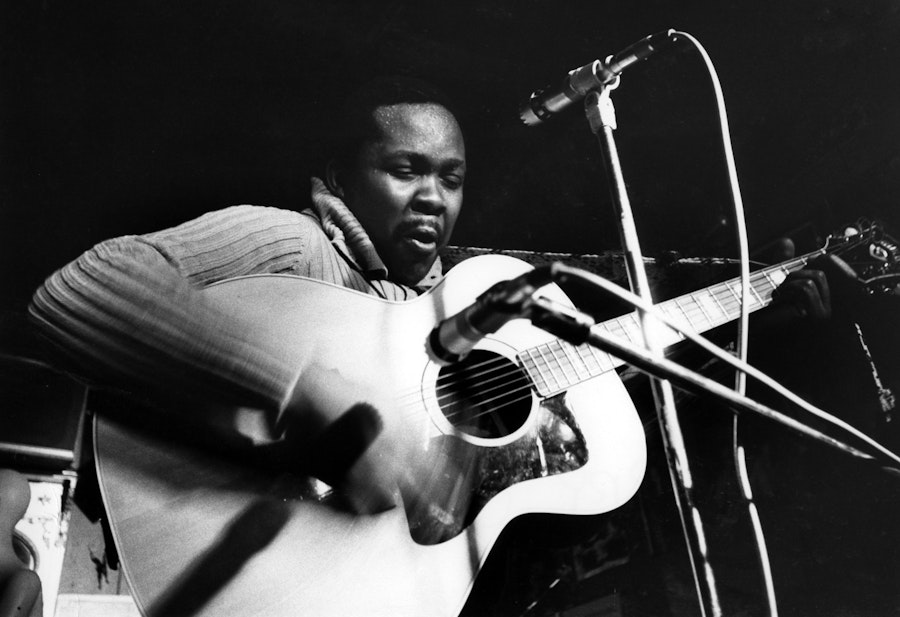 When did you wind up reuniting with Stepney?
Well, what happened was, I came back from New York—a couple years passed—and I gigged around town, occasionally doing a little work on the road. At about the start of 1972, I got a call from Charles Stepney. And at this time, he's the head of A&R for Chess, even though he's based here in Chicago, and he says, "I'm getting ready to do an album for the Dells and do you have anything you think they might want to do?" And Larry Wade—we ended up writing some things together, and we had just finished a song called "The Love We Had Stays on My Mind." At that time, Jerry's offices were at 14th and Michigan, and Chess was at 22nd and Michigan, so we walked up there and played that and a couple of other cuts for the Dells, and they thought it was great. So [Stepney] was working on an LP called Freedom Means, and, while we were doing that, Charles had a couple of more things he wanted us to write lyrics for—the Dells had a couple more songs. And while we were working getting all that together, Charles asked me if I had anything that I thought I might like to record, and I said, "Oh, yeah, sure." So while he was working with the Dells on Freedom Means, and he was working with Rotary Connection, he was also working on a solo project with Minnie Riperton, and he was working with me on what became my first LP for Chess, Occasional Rain—that's how I got back into the Chess family, more or less. It was pretty much an acoustic album with just piano, bass, and drums. I played some acoustic guitar, Charles overdubbed some keyboards, Minnie did some background work on it, and a couple of other singers from Chicago, Shirley Walls, I believe, and some other folk did background. It was released as Occasional Rain towards the end of 1972, the beginning of 1973. 
Occasional Rain kind of marks a departure from your earlier work in the sense that it seems like there are a lot of other elements; it starts to get into Stepney's orchestration, longer songs…
Well, the second one we did, What Color Is Love, that's where that really went over, because Occasional Rain was pretty stripped down. Well, not stripped down in terms of sound, but in terms of instrumentation, because it featured mostly vocalists. 
But the vocalists are almost like instruments. Minnie's doing the pattern, like water drops.
Well, she did some things that sounded like a synthesizer, and then the synthesizer did some things that sounded like Minnie, so it was…it laid me out, you know, it was…phew!
So was that Stepney? Was there a lot of improvisation? Was Stepney really saying "Let's try this or that…"?
He would say, "Try to keep the intensity." And he would also say, "You need to be aware of what's going on currently in the marketplace, but you can't follow that; you have to put as much of yourself on the record as you can, because you may have to listen to this ten or fifteen years from now and you don't want to cringe." That's the way he approached it, and, consequently, that's the way I approached it, because that's what he said. And he said that more than once. But that was his whole modus operandi, to capture as much of the artist as he could and put the focus on that. Even when the instruments got larger in terms of the What Color Is Love album—we originally wanted that to be a double album. We wanted it to be more of a reflection of what I was doing live, and it did have a marked jazz influence at that time. I mean, from Coltrane on, from the time I heard Coltrane on, I began to realize what the value of improvisation was, and my puzzle was how to work that into what I was doing, and I'm still doing that. On What Color Is Love, Charles had a larger concept, and so some of the tracks had anywhere from twenty-five to thirty musicians.
One afternoon, he called me—it was actually in the morning—because he was not just a producer, he was a philosopher and a mentor and a teacher, to all of us—the Dells, Minnie, Rotary Connection—and he would call us all together and just tell us stuff. We [had] all started complaining because he was scheduling sessions in the morning, ten o'clock in the morning. You know, the main complaint was that singers don't really open up until after sunset. He looked at us and said, "You know, artists can function anytime." So then we had to tighten it up, because we wanted to be considered artists, and we especially wanted him to consider us artists. So we got used to singing in the morning.
And it turned out to be true; there are some advantages technically to singing after you've spent the day getting ready, but we also discovered there are some advantages to going into the studio in the morning, because your mind is clear. And things would happen that might not happen otherwise, in spite of the fact that you might not be one hundred percent technically in control of your instrument. Especially [for] vocalists, shit would happen that would be—that you just wouldn't think of at night. It was just a different way of working.
I remember one morning, he called me at the workshop and he says, "What are you doing?" And I said, "You know, I'm just hanging out, I'm trying to do a couple of things." And he said, "Come down to the studio. I want you to hear something." Like I said, Chess was only less than a mile from where Jerry's offices were, so I walked up there. And he told me to meet him in Studio A, and I walked in the door and there were, like, twenty-five musicians in there—four cellos, violins, horns, harp…
Dorothy Ashby?
Yes. He says, "Okay, we're gonna do 'Just as Long as We're in Love' and 'Sing Me a Song of the Sun' and maybe one other tune—right now." [laughter] And so I said, "Man, please!" But he was serious. And we did that with all of them. It was one of the most fantastic experiences I ever had with singing. And hearing those horns and those little strings just come up live and just...
I hear a lot of people talk about how he took a lot of musicians and really set out to find where their limitations were, and then push them a little bit further. 
Absolutely. That was his whole thing. Because he was such a well-schooled musician, he could play Bach and Beethoven, you know—whoever. And he also had this gift for arranging vocals. And arranging instruments for vocals. Yeah, a tremendous man. The more we worked with him, the more we realized how deep a musician he actually was, because I'd come in the studio and he'd be playing a Bach prelude or something from Chopin. As soon as you walked in, he'd probably stop, but we all began to realize, and I for sure began to realize, how deep he was and how well he was prepared, in terms of musical training. So, it was tremendous. It was tremendous. 
Can you talk about any of the interesting studio techniques or instrumentation that he might have brought to the studio?
He would use instruments like vocalists and vocalists like instruments, like that thing with Minnie. He was always looking for new ways to present things, like on "The Love We Had Stays on My Mind"; it was actually a ballad, but he started it with trumpet and kunga. And, I mean, we just fell out. It was like, oh! Piano, trumpet, kunga, and bass. Nothing else. And, I mean, this was the intro; this was like sixteen bars into a ballad. I mean, it was amazing. But that's the kind of stuff he was into. He would have done more—it's always a drag when someone passes early, but for me, for him to leave when he did, you know, I stopped playing then for about a year, year and a half. 
Did you have plans to do more work together?
Oh, yeah. As a matter of fact, he was in California, working with Earth, Wind & Fire, and I had talked to him just before he left. And he had a setup in his basement that was technically so well put together that we could have made a record in his basement. It was outrageous. We did a couple of demos before he left, and I still have reel-to-reels somewhere. I'll have to do a bit more unpacking to find them. 
You have demos from the Stepney basement? Of your compositions? 
New stuff, yeah. Stuff we were gonna work on some more—when he got back from that trip to California. But he got sick out there and passed away before anybody knew what was happening.
He had a great affinity for you as a composer. He ended up using a lot of your stuff for a lot of the other acts he produced. 
Yeah, I knew that from the time we first met when I was seventeen. Because the arrangements he did for those four songs—phew! I knew right away that he had a feel for what I was trying to do. Because I was trying to do it then; he just put that high gloss on it, without taking away any of the points that I was trying to make musically. He just drew those lines to make these structures; it's like you start with a cross and somebody comes along and all of the sudden it's a dodecahedron. It was like that. 
It seems like in a lot of cases, he gets really into a composition, and then he wants to rework it and retool it—he wants to revisit it. 
Oh, in terms of other artists? Oh yeah, he had different concepts for a song the way I would do it; he had a concept for a song the way Minnie would do it, if it was gonna be Rotary Connection…yeah, absolutely. It was like Duke Ellington or some shit like that. 
So do you think that his main focus was celebrating the artist, the individual?
Absolutely. 
And the recognition happened before you even got in the studio…
It was like he had prepared himself to do that. I never heard him sing or even hum. Maybe the lyrical part of it was that he might have wanted to be a singer at one time; I don't know, because we never talked about that. But I remember when we were working on Occasional Rain, I did a song called "Do You Finally Need a Friend." And it was just piano, bass, and drums—I didn't even play guitar. It didn't need it. And we played it back, and it was pretty emotionally involved and it built real nice. It wasn't bad; it could have been released just like that. But then he put on the background vocals, I guess a little bit of keyboards and organ, and the thing just opened up. And he played it for me, and, man, I had to sit down. And people still ask for that song, "Do You Finally Need a Friend."
So when you get to something like "You're Gonna Miss Your Candyman"—that's a real collaboration between you and Stepney...
Absolutely, because after we did Occasional Rain, he started coming to the clubs and stuff where I was playing. And he would say, "Man, we ought to record this, that, and the other." And so "Candyman" was a club and coffeehouse favorite. You know, [hums the tune] and I said, "You want to do it like that?" And he said, "Yeah, just like that." And that's what we did. I did it as though I was in the club, and he just put the shit around it.
Did he ever come into the studio and start playing?
No. He mostly listened. He had an engineer named Gary. I can't remember his last name; that's really criminal. I don't know. And so Gary did the knob thing, and he just listened. And he was a one-take person, and that's something that really rubbed off on me. And that's something that makes it difficult now when I work with producers who aren't aware of where I'm coming from. Because, you know, they're used to: okay, we gotta do this twenty times to get it right. And I'm used to: you sing it the first time like your life depended on it, and everything after that is, like, it's gonna naturally be downhill. Maybe there'll be something in a second take that'll be a little different or maybe be a wiser version in terms of technique. But the first take is where it lives, because that's the way I was trained, and that's what he focused us towards. We could maybe go through it one time or two times with the musicians, whoever they were, and then—okay, are you ready to record now, okay, and then phew! You do it then like you're doing it for life. I'm still like that.
Do you think Stepney felt under-recognized as a producer? 
He was very critical of artists who leaned on the producer for effects and then didn't mention anything about the producer or the engineer. I don't believe it was an ego thing; it was just a correct pattern of behavior, know what I'm saying? A way that you handle yourself, a way you present yourself so there are no rough edges on you. And no one can say, "Okay, you're this or you're that," 'cause you always give credit where credit is due. The thing that made him really special is that he was a producer/arranger, because there are a lot of guys who produce and a lot of guys who arrange, you see? But he had this whole concept, because he was producing and arranging. So he more or less chose material he wanted to do. He fixated on the instrumentation and he moved on into what should be happening in terms of vocals in the background. So he had this entire picture, you see, and I never had any trouble giving him credit, but I know what he's talking about. 
Can you talk about Stepney's relationship to electronic music? 
He had a synthesizer in the basement; it was some kind of polyphonic thing, 'cause he didn't fool around. I'm telling you we could have made a whole LP in the basement. What he was trying to do with me was different—that's the mark of an artist, where you have openness for concepts that don't strangle the qualities of what you originally found in the first place. So if he did a song with me, he was trying to capture what it was I did, what was happening with me live, and what my vocal sound was. With the Rotary Connection, he was trying to put them into that niche where those kinds of groups were happening—and even from the coast and from New York—and the song quality was at least as good as some of those other people who eventually became more famous. And I think that some of the things that he did later on, especially some of the vocal arrangements that he did for Earth, Wind & Fire—that shit is amazing. Like on "After the Love Is Gone" [hums the song]—it sounds like a modulation, but it isn't? Shit.
I was really stunned when I heard some stuff—I don't know what it was—but I said, "Wow, who's the harmonica player?" Because on "I'd Rather Be With You," we had a harmonica player. I thought this was a harmonica. Charles was grinning, and he said, "No, that's me playing the melodica." You see, we had never considered the melodica to be anything other than a toy. But, in his hands, it had the same potential as any other keyboard. Because he also played vibraphones. Anything that looked like a keyboard, he was a master at that. I didn't really learn as much from him as I should have. But I learned a lot of things, not just about music but about life. About how to make records and how to handle yourself in the studio. 
To what do you attribute the psychedelic qualities of his work? 
That's because he was so well prepared. And his influences were so wide. He wasn't just drawing on jazz, R&B, or even jazz, R&B, and gospel. You know, he was drawing on jazz, R&B, gospel, classical, and blues, and none of them were foreign to him. He didn't have to fake any of the emotion or any of the involvement or any of the technical facility. He had all of that. 
Were either of you listening to much traditional music at the time?
He listened to a lot of African music and consequently I did too. He listened to a lot of Spanish music and so did I. It was like a course of study for him. Music was like a lifetime study more so than even a vocation, but it was definitely that. It was more of a constant process. He gave the kalimba to Maurice White—well, he suggested it to him. He'd been listening to that from the time I met him, because he got me into that. After I heard Coltrane, that was all I wanted to listen to. At one time, I must've had everything that was in print by Coltrane, including the stuff with Miles, between '55 and '64, up until A Love Supreme. 
What do you think it was about Stepney's music that has carried it into contemporary music via sampling and hip-hop? It seems to continually find a new audience amongst different age groups.
He put enough of himself into that music so that no matter what time zone he was in, he was always Charles Stepney. He was always Charles Stepney. But his ego wasn't in it. Because he could listen to something that I'd put down with just guitar and voice, you know, and I'd come into the studio to record it and it'd be magnificent. Just freaking magnificent. Because he wasn't in there—what he felt and what he knew and what he thought was right was in there, but not him.