Some people say give me Booker T.,
But I say give me Marcus Garvey.
They said Marcus Garvey was looking for war,
So I asked him what did Booker T. did before.
They said he gave the Negro nation a class education,
And that was Booker T.'s chief ambition.
But his honor Marcus Garvey started fight for liberty
Universally.
–Wilmoth Houdini, "African Love Call" (1934)
Bop, I once said, is the Marcus Garvey extension.
–Duke Ellington, Music Is My Mistress (1973)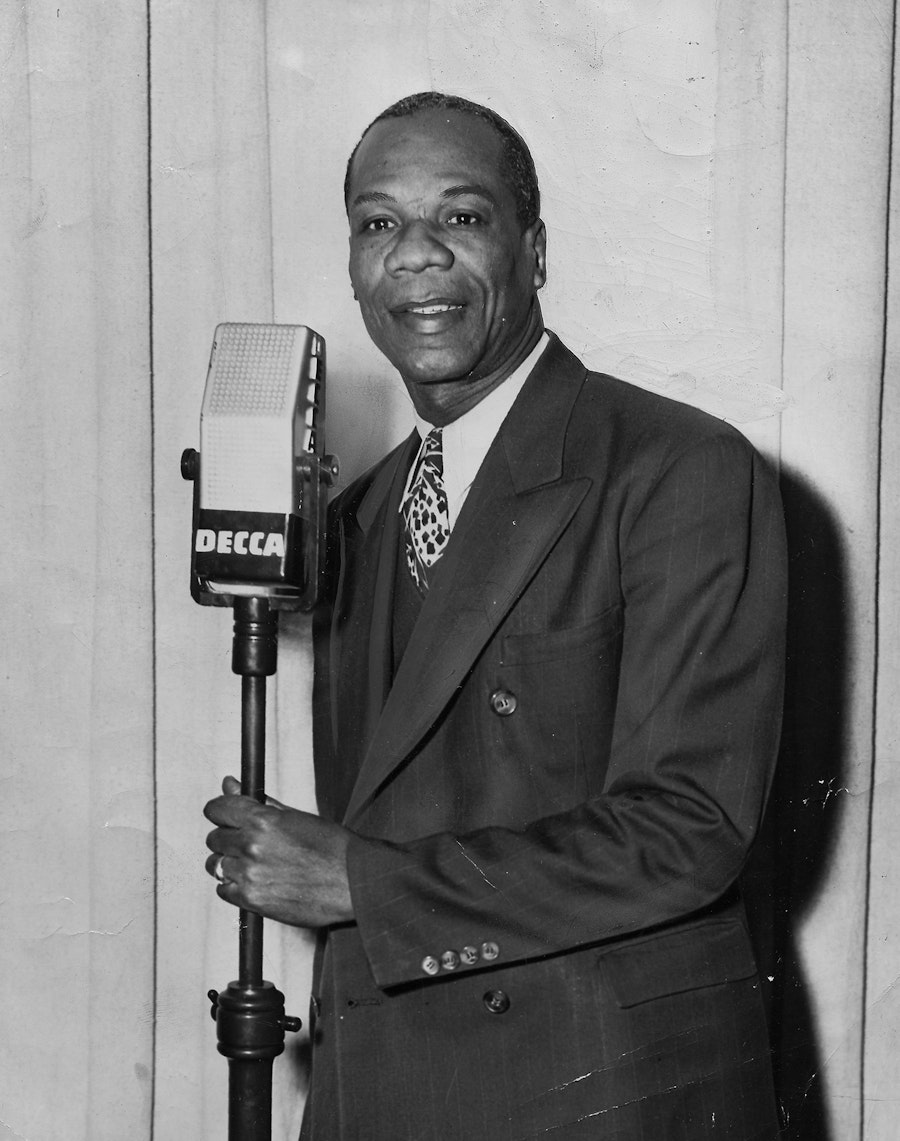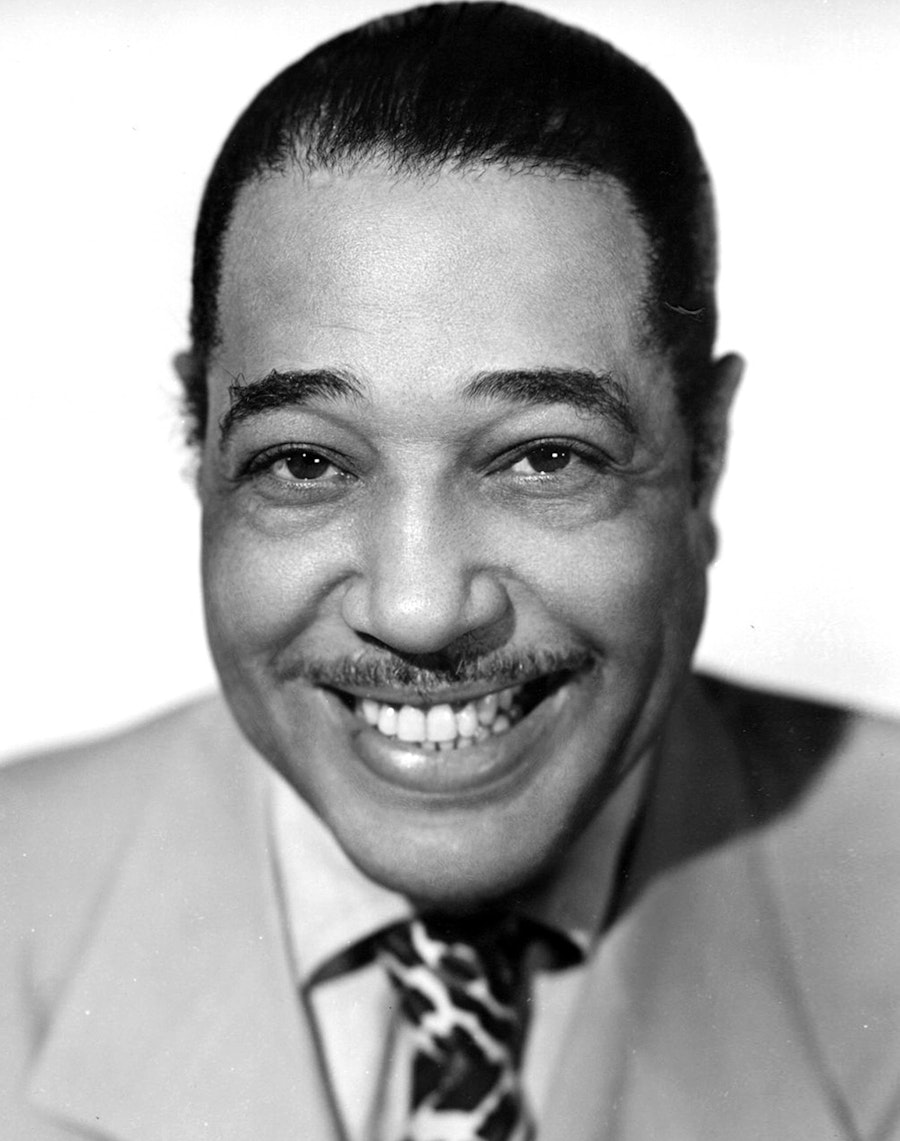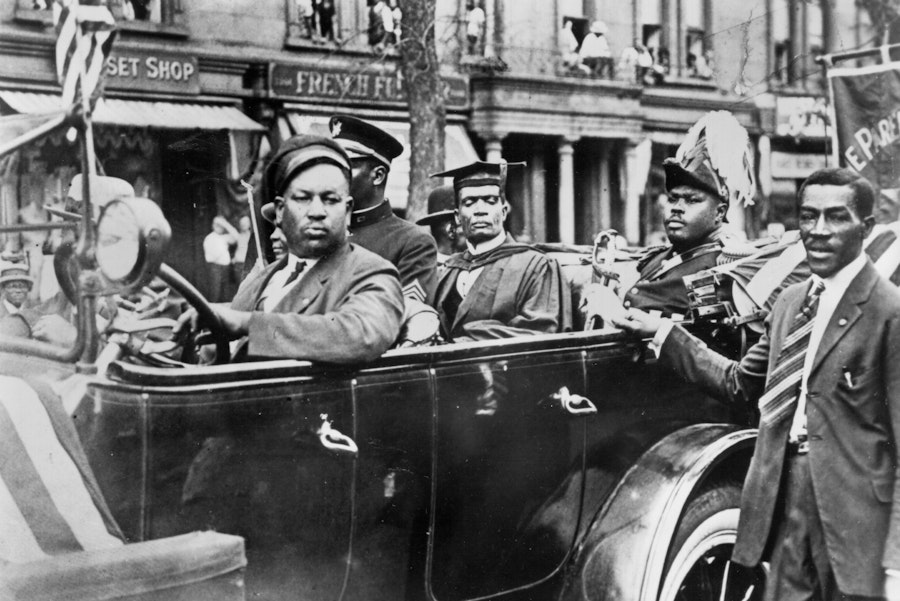 Who besides Jesus, Mohammad, Moses, Mother Mary, or Jah has inspired the musical or poetic output of artists such as Max Roach, Burning Spear, Randy Weston, Sinéad O'Connor, Culture, Tarrus Riley, Majek Fashek, the Skatalites; various calypso performers of solid reputation in New York (the "Calypso King" Wilmoth Houdini among them), Panama, and Costa Rica; the Mighty Diamonds, Big Youth, Mutabaruka, and one quietly fiery Faybiene Miranda? (The last gave voice to a bluntly worded political challenge in the enduring, and once banned-in-Kingston, hematite-heavy roots reggae song "Prophecy" in the mid-'70s. The song was produced and championed by powerful Jamaican music maker-or-breaker Jack Ruby [real name: Lawrence Lindo]. And here's a mix of "Prophecy" with heavier bass—and more guitar through a distortion filter, it seems).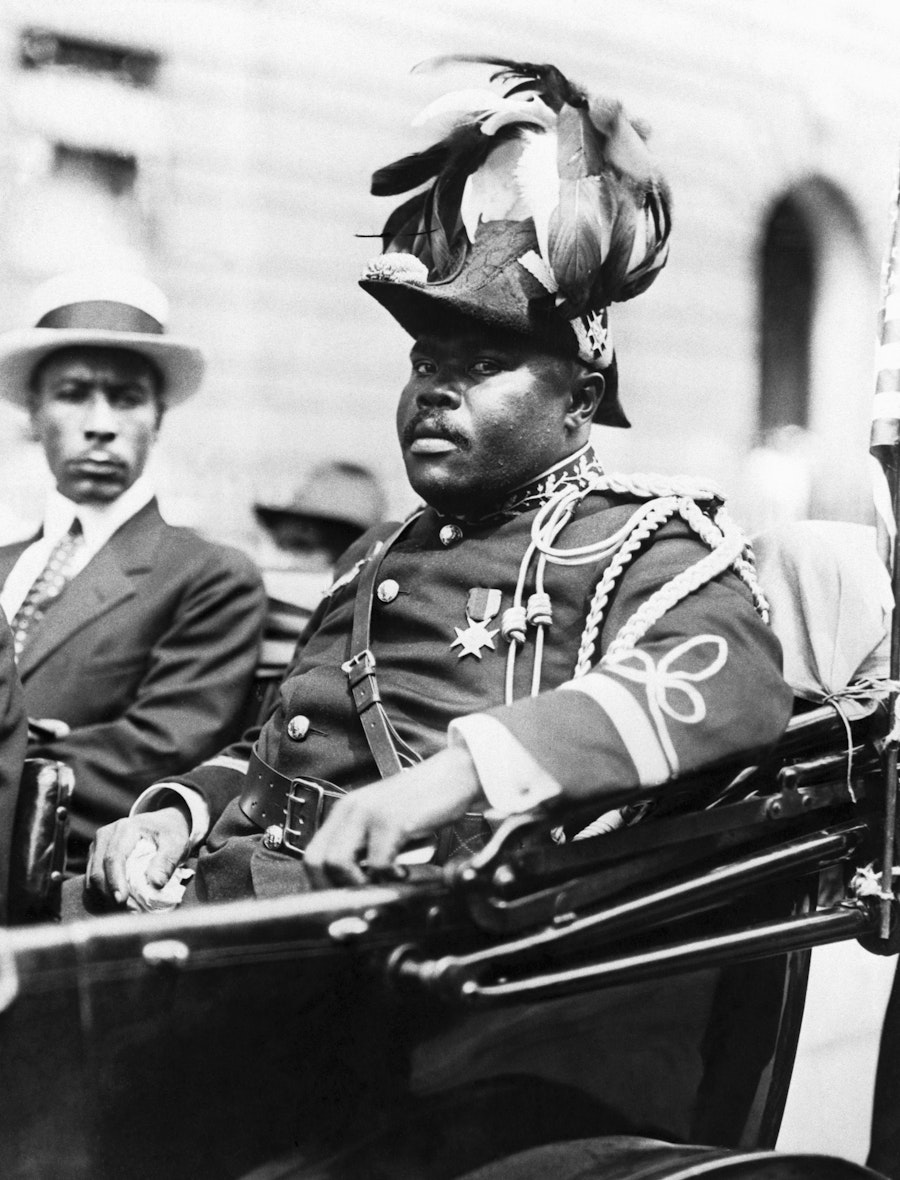 And the disembodied spirit aided the coining of titles. Take "Garvey's Ghost." Both Roach, the late master drummer and composer of secure stature in jazz, and the living Jamaica roots legend, Winston Rodney (aka Burning Spear), a man of aural and reputational resonance lasting a half century, recorded very different works of music that carry that same name. Yet those recorded works share certain intangible qualities that speak to the soul.
Roach recorded his imagining of "Garvey's Ghost" in 1961. Opening the drummer's Percussion Bitter Sweet LP, the tune is a bebop-meets-Afro-Cuban drum-and-brass triumph featuring the stellar horn-playing of trumpeter Booker Little and saxophonist Clifford Jordan. Roach himself delivers a room-hushing solo on taut drumheads and hammered metal, with accents on the latter, à la Joe Jones and Kenny Clarke. It displays its creator's up-front awareness of—and a hopefulness (amid growing anger about mistreatment and martyrs' murders) for—a civil rights tsunami that was building in the U.S. even as many nations in Africa were gaining independence. Noah Baerman, a pianist and jazz educator at Wesleyan University, calls the tune "driving, haunting, and very modern." Roach blazed trails "in multiple modern movements in jazz," Baerman tells Wax Poetics.
The Garvey's Ghost of Burning Spear holds its place as an early dub jewel of a record made in Jamaica in 1976. It funhouse-mirrors, in serious fashion, the tracks etched in vinyl a year earlier on Spear's future classic vocal album titled, logically, Marcus Garvey. Again, Jack Ruby and associates were key to those records being heard in memorable ways. Burning Spear met global recognition after the two records were issued by Chris Blackwell's Island Records.
In each of the takes on "Garvey's Ghost," fittingly, one can hear and feel the reverent, spiritual signals that mark the melodies, rhythms, and words wielded so effectively, and pleasurably, by Roach and Spear. Many other artists who invoked Garvey's name, before and after the '60s and '70s, also imbued much of their music with a conscious spirituality. More and more often, that would be coupled with a keen awareness of Africa as motherland and outreach to the continent across the ocean.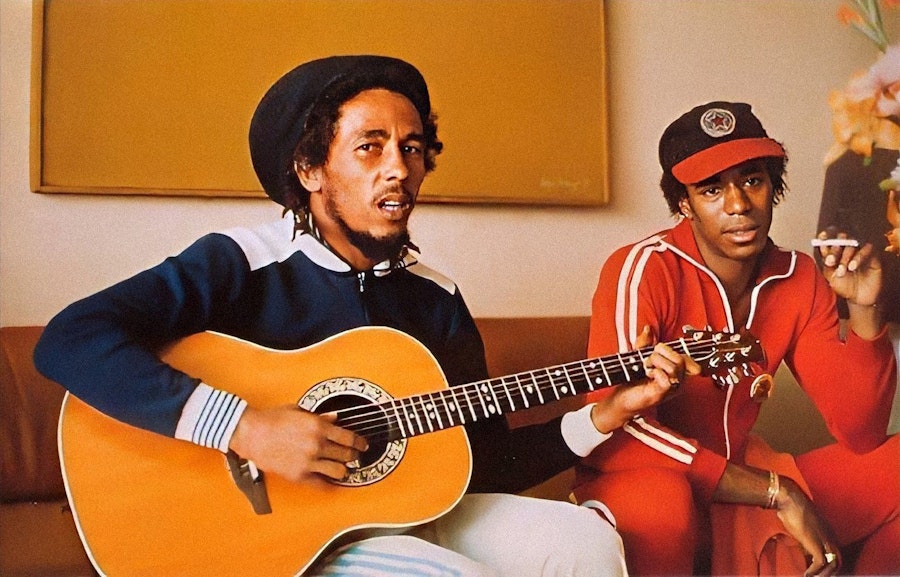 Burning Spear's voice resonates as he fades out his song. He sings and hums the high octave from the root note, laying the song down on a bed of honeyed silk. Horsemouth smiles big as the scene closes, the Caribbean still washing the beach.
In his excellent 2020 cinema book, Rockers: The Making of Reggae's Most Iconic Film, a loving and frank grace note to the film, Bafaloukos wrote that the scene centering on Spear singing beside Horsemouth made for "the sweet memory" of a "magical evening." The date was July 7, 1977. The locale was Saint Ann's Bay, the birthplace of both Marcus Garvey and of Winston Rodney. Filmmaker Bafaloukos had awakened "around noon, feeling sick all over" after a difficult time filming.
"This day, (7/7/77) is believed to be a fateful day, according to many Rastas. Songs had been written about it, about Marcus Garvey's prophecy that 'when the two sevens clash, there will be Dread,'" Bafaloukos wrote, reciting the line from one of Culture's most memorable songs. "[S]o this is the fateful day, in a fateful year."
Bafaloukos described Rodney and Wallace ascending the stone arch, and the man known as Spear singing his song in a spare style: "A huge crowd had gathered to watch, but not a voice was heard, not a twig cracking under anybody's foot during the whole time we were there. Behind us, a yellow moon was rising. My sickness was gone," recalled the Greek-born Bafaloukos, a graduate of the Rhode Island School of Design who had fallen in love with Jamaica.
In a Vice interview in 2010, Bafaloukos also answered a basic question about the Rastafari sect. "Who are the Rastas?" he was asked. In his response, he linked the sect to the Jamaican Garvey. "Reggae and Rasta go together, they became a single thing," he said. "They became the reason every young guy in Kingston could say, 'Yes, now I have a flag, I have a nation, a God, and now fuck you, white guy. And you too, baldy.' Marcus Garvey was a key figure in all this. Garvey tried to organize black people and to persuade them to return to Africa."
In the Vice interview, Bafaloukos was asked why he didn't have palm trees and beaches—"the typical Jamaican ingredients"—in his film. "It's done on purpose," the filmmaker responded. "My aim in the film was very simple: From the beginning I thought of it as a song, and so the issue was not what to include, but what I would leave out. I had to choose. You can't fit everything in a film." (He also said that he didn't cast Bob Marley in Rockers because then the movie would have been about Marley, who had already become a global star.)
The filmmaker knew that he had captured lightning in a bottle in making Rockers. And not without difficulty. Bafaloukos and his film crew weathered much daily chaos on and around the set. Fires had to be put out, sometimes literally. Situations were defused. Bafaloukos said Rockers cost about $500,000 to make. He didn't earn much money from it, until the film was issued on DVD much later, he told Vice. The intrepid, lucky, very capable, and patient filmmaker died in 2016.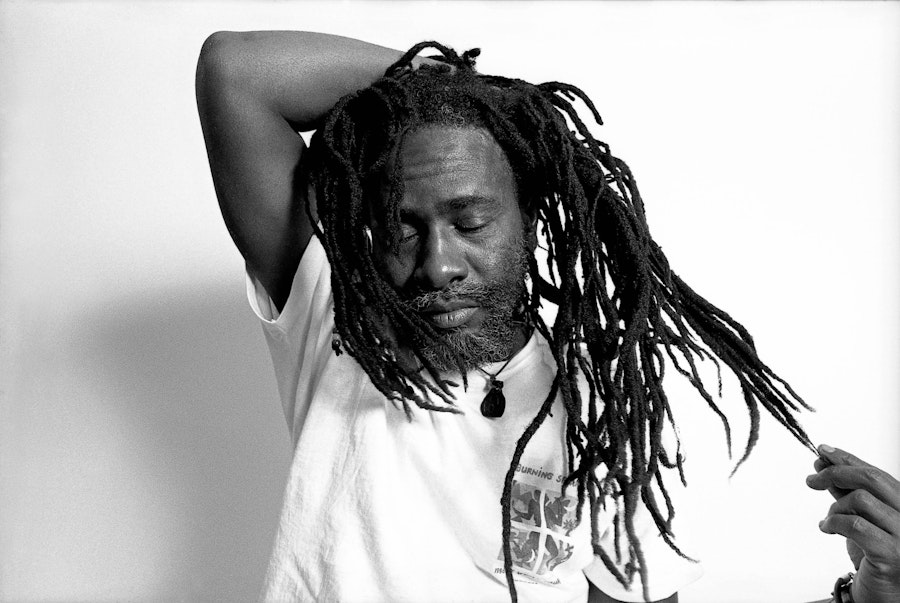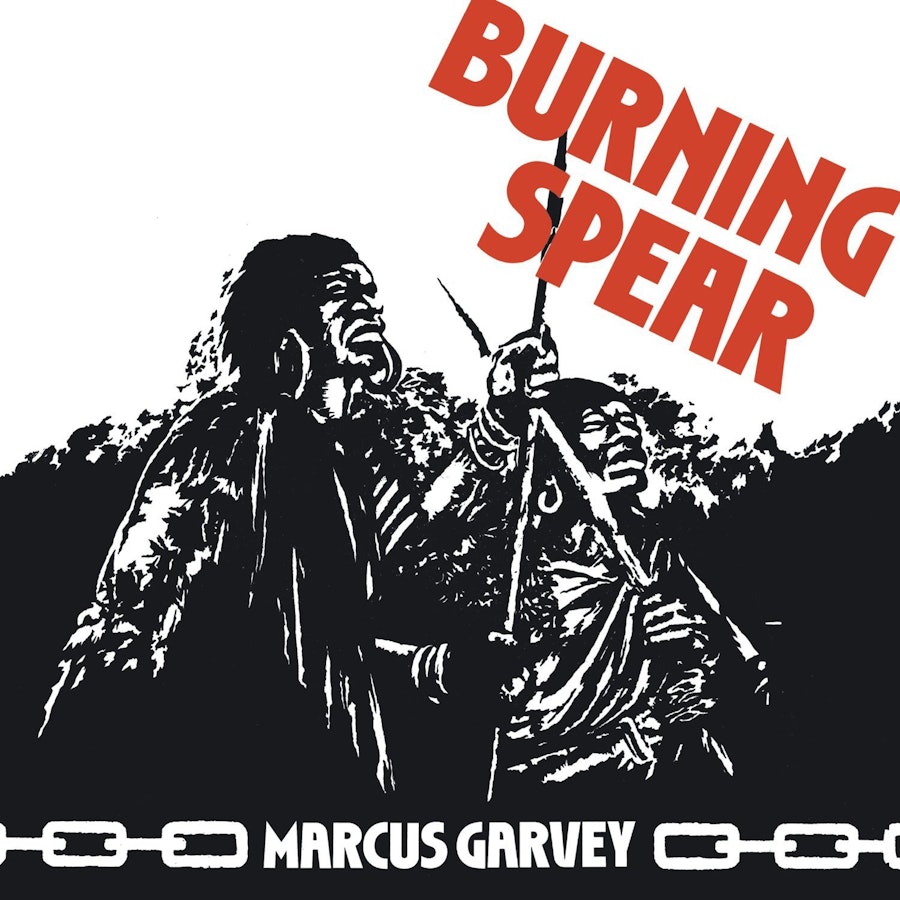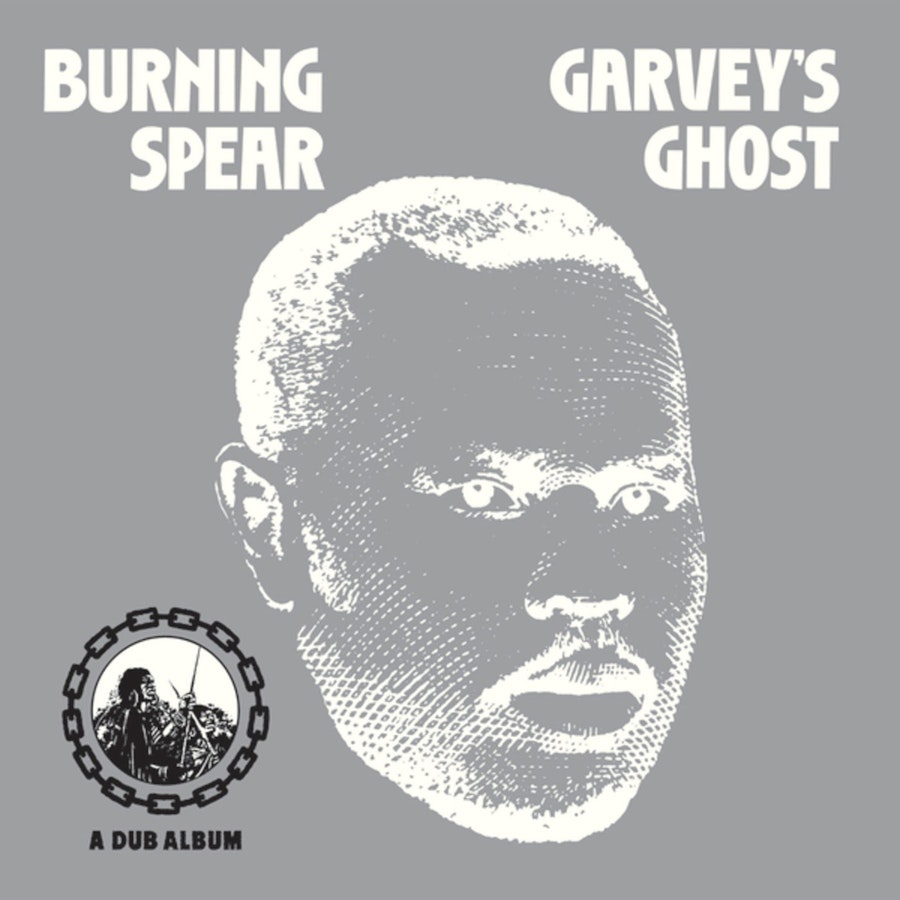 In "Old Marcus Garvey," Spear homes in on that historical amnesia. He mentions the hero of Jamaica's Morant Bay rebellion of former slaves in 1865, Paul Bogle, and compatriot George William Gordon. Also mentioned are Norman Washington Manley, advocate of voting and labor rights and founder of the progressive People's National Party (and father of Michael Manley, prime minister of Jamaica in the 1970s and from 1989 to 1992); and Alexander Bustamante, the first prime minister of an independent Jamaica and the founder of the conservative Jamaica Labour Party. The bluesy reggae shuffle features finely honed harmonizing by the three original members of Burning Spear, before Rodney cemented the single-person identification:
No one remembers old Marcus Garvey.
No one remembers old Marcus Garve-e-e-ey.
No one remembers him, no one.
They been talking about Paul Bogle.
They been talking about William Gordon.
They been talking about Norman Washington Manley,
Including Bustamante.
No one remember old Marcus Garvey.
No one remember old Marcus Garve-e-e-ey.
Winston Rodney assumed his lifelong mission to honor Marcus Garvey in the mid-1970s, as he suggested to writer David Katz. Some older people in Saint Ann's Bay knew a lot about the charismatic hometown figure, but younger people didn't, Rodney said, according to Katz's fulsome, fine 2003 book Solid Foundation: An Oral History of Reggae. People said different things about the pioneering Jamaican Black nationalist and advocate of a return to Africa. Rodney started his own research on Garvey, he told Katz. Garvey, a talented if incautious speechmaker, would be formally named a Jamaican national hero in 1969.
The man who became known as Burning Spear drew his stage moniker from the first name, translated from the Kikuyu, of Kenyan independence fighter Jomo Kenyatta. (A 1961 New York Times profile of Kenyatta leads with these words: "JOMO KENYATTA wears an appropriate name. Jomo means Burning Spear in the Kikuyu language and he has been a burning spear in the side of British colonial rule in East Africa since 1946.") 
Rodney started his own research to check if "anyone were there singing about Marcus Garvey, but no one was really hitting that point musically, so I decided to get into that," he is quoted as saying in Solid Foundation. "I think the message from Garvey really stands out, not only for me, but for a lot of other people," Rodney continued. "I think Garvey did have a strong plan, and if more people did pay attention to Garvey and his work it's possible things would be more easier for folks like we today. More people has forgotten Marcus and his philosophy and his doctrine, 'cause people get carried away," Rodney told Katz.
In his talks with Katz, Burning Spear also addressed his history, and his and his people's place in it. For Rodney, who has lived in Queens, New York, for many years, potent musical chronicles such as "Slavery Days" amount to touchstones and necessary nudges for the collective memory. (Hear and see a fresher take on the old song here.)
"Those songs was part of my history, part of my heritage, the struggling of my people. Knowing that I am an African descendant, an African-Jamaican, those songs based upon the struggling of black people overall—not only [in] Africa," Rodney declared in Solid Foundation. "Those songs carrying a different concept, sending a different message."
Over the years, the voice that is a vessel for those songs sparked writers' efforts to capture the sound with the right words. Writing in the Los Angeles Times, Don Snowden called Spear's voice "the vocal equivalent of Guinness Stout—rich and grainy, dark and gritty." He wrote about a common compliment for singers: that they could sing the phone book, turning the mundane into the sublime. "But Spear, who has been described as a shaman or village elder passing on cultural traditions, could turn it into a mystic incantation," Snowden wrote in 1989.
The late Timothy White, writing in his authoritative biography of Bob Marley, 1983's Catch a Fire, traced a capsule history of Burning Spear. The initial trio, Rodney and skilled harmonizers Delroy Hines and Rupert Willington, was belittled by Kingston music producers. However, the band was cannily picked up by Coxsone Dodd for recording at his famed Studio One. The put-downs are said to have stopped after Spear began making hits with what White called "lead singer Winston Rodney's echo-y bottom-of-the-well baritone and bush themes."
For me, Spear's voice is smoke, coconut, Scotch bonnet pepper, sugar, and allspice. What might be in the air (with the scent of sacramental ganja) around an open cooking fire at night in a cool Garden Parish clearing amid a gathering of friends in the hills. (Here is Burning Spear's tune of quiet celebration of the everyday, "Man in the Hills.")
In albums such as 1978's Social Living, Burning Spear continued the gospelizing on Garvey. The tracks "Marcus Children Suffer," "Marcus Senior," "Mister Garvey," and "Jah No Dead" build on the theme. All but the last did not succeed as total packages quite as well as the standout tunes from the '75 LP Marcus Garvey. In more recent years, and especially in the early 2000s, the instrumental side of Spear's music ventured into jazzier realms, by way of the brass hardware of well-played horns complemented by spot-on guitar, keys, and percussion, including congas by Rodney himself. Burning Spear has maintained his fire and sharpness in concert. His performances burnished his reputation for putting his soul into events of true, deep music.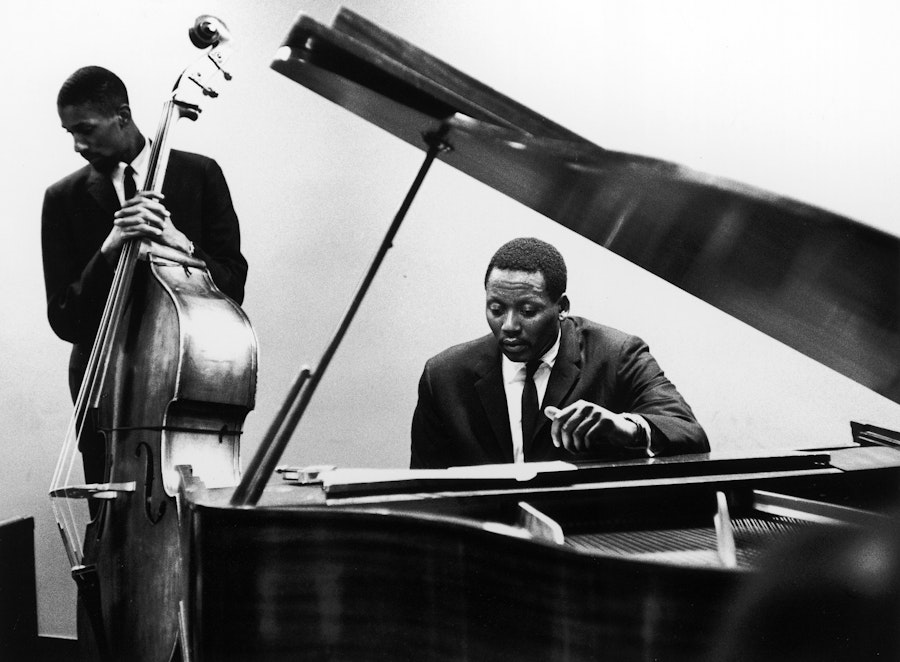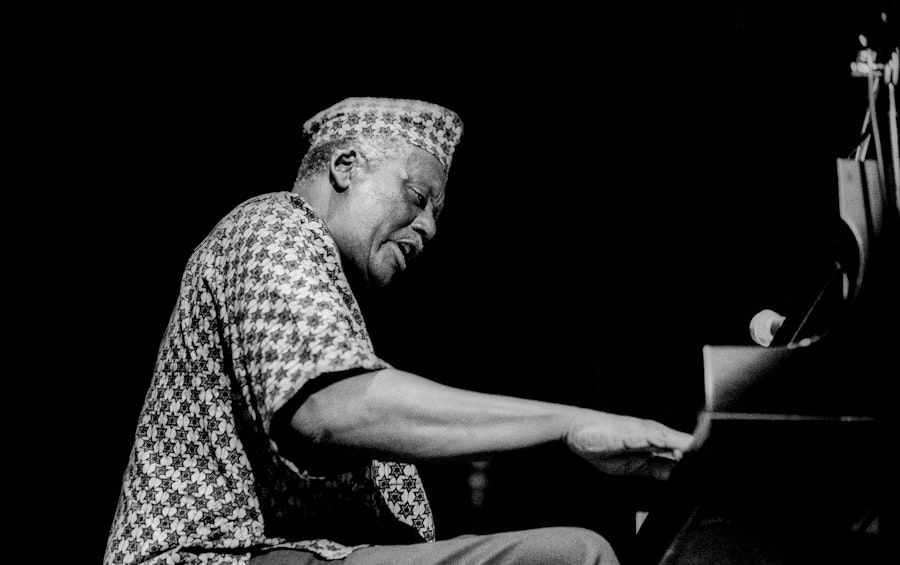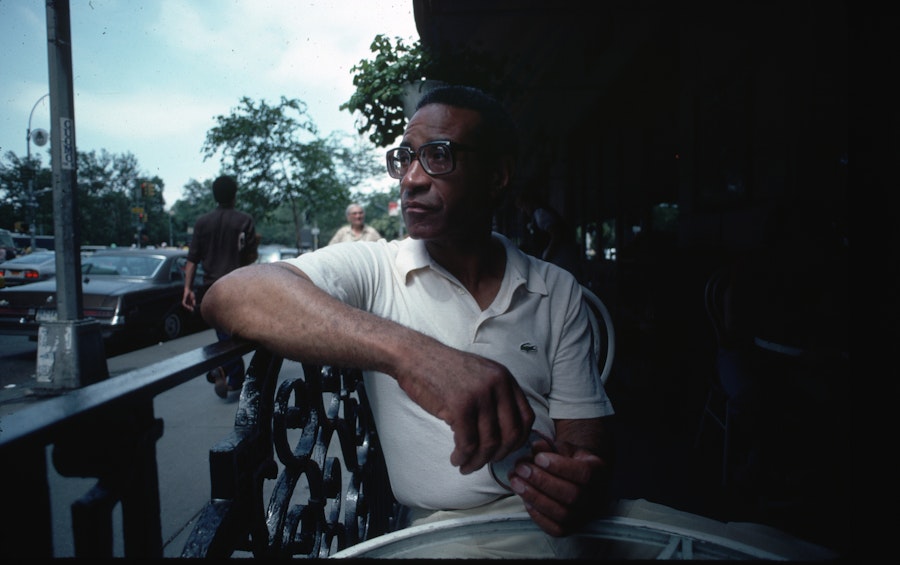 Max Roach and Randy Weston were the embodiment of that kind of '60s- and '70s-era cultural, political, and spiritual linkage, with Africa at both the roots and forming new musical branches. A musician who combined his composing, band-leading, and performance with a determined struggle for civil rights starting in the 1950s, Roach dedicated his take on "Motherless Child" to Garvey. That was recorded with the J.C. White Singers in 1971, on the gospel/spiritual/jazz album Lift Every Voice and Sing. Further examples can be found in Africa-imbued works such as "The Glorious Monster," on the revolutionary, only drums-and-percussion, eponymous M'Boom LP, from 1980.
In Roach's quotations in the liner notes about his composition "Garvey's Ghost," released in 1961 on the Percussion Bitter Sweet LP, he described the man for whom the tune was written, and likely raised the awareness of many jazz fans who had never heard of Garvey. Roach described the UNIA founder as "a leader in the organizing of hundreds of thousands of black people all over the world," and added: "Because these people represented a large labor force, the movement became powerful."
Roach told of how Garvey was deported from the U.S. and died in England. "Although he is supposed to have died of natural causes, there is still an aura of mystery surrounding his death," Roach said of the leader who died in 1940. "Many of Marcus Garvey's dreams and ambitions are currently reaching fruition in the new, independent nations of Africa."
Weston, who lived for years in Tangier, Morocco, and operated a club there called African Rhythms, made even more direct musical references to melodies and stylings from what he (having been influenced early on by his father) regarded as the motherland. He performed well into the 2000s with Moroccan musicians who played on instruments from their Gnawa traditions. Weston had first arrived in Africa in 1961, the same year that Roach's Percussion Bitter Sweet hit record shops, as part of a musical goodwill tour sponsored by the U.S. State Department. Over the next five decades, the influence of Africa—sometimes seen through an Afro-Cuban prism—would be heard in many classic Weston tunes such as the stirring "Blue Moses," especially as cut on the 2006 album of Weston and His African Rhythms Trio, Zep Tepi, as well as on another track on that album, "African Sunrise."
Some of Weston's best work, such as the 1961 album Uhuru Afrika, was done in collaboration with another New Yorker with a Garvey link, trombonist and arranger-extraordinaire Melba Liston. A Kansas City native, Liston had shone as a player with Count Basie and in Dizzy Gillespie's progressive band. Her career in arranging, as Weston recalled in his 2010 autobiography, included work for Ellington, Basie, Quincy Jones, Motown Records, and Bob Marley, while she taught at the University of the West Indies. Liston's father, like Weston's, was a devotee of Garveyism. Weston further recounts that Liston found out late in life "that her father had been one of the trustees of Marcus Garvey's organization—so we had a kind of spiritual tie through the advanced thinking and care for the plight of black people that we both got from our fathers."
An event in faraway southern Africa can be explained partly by the impact that Garvey and his thinking had on the two enterprising, thoughtful, and activist musicians named Roach and Weston. In the early to mid-1960s, the Board of Censors of the Union of South Africa's apartheid government banned from sales Roach's We Insist! Freedom Now Suite and Weston's Uhuru Afrika, as well as Lena Horne's Here's Lena NOW!
The censoring board declared that "it plans to examine carefully all records imported from the United States that feature Negroes and to investigate any that uses 'freedom' in its title," Down Beat magazine reported in September 1964. An ostensibly negative testimonial "to the inspirational impact of Weston's" (and Roach's) music couldn't be more complimentary, as Night in Tunisia author Weinstein suggested.