Night Time Stories presents Cycle of Many, a timelapse film starring Ron Trent. All timelapse photography shot and edited by Christopher Andrew, Stoptime Live.
"'Cycle of Many' is driving in the city at night," says filmmaker Chris Andrews from Stop Time. When I first heard the track, that's what I saw. When I talked to Ron, that's what he referenced, driving on a warm summer's night. So this is a journey through Chicago, the city where Ron Trent resides, and produces these visions in."
"Ron Trent has forever made house music in the same way that Picasso rolled around in oils—in cool blues and warm browns, with mathematical architectural designs and primitive edges, set against a smartly done brand of neoclassical elegance and brandishing a manic sense of surrealism," writes A. D. Amorosi "Sound Design," our feature on Trent in Wax Poetics Issue 5 (Vol. 2).
His current album, Ron Trent Presents WARM: What Do the Stars Say to You, is filled with lively, provocative, and progressive live instrumentation featuring mad electric violinist Jean-Luc Ponty, members of Brazil's jazz-fusion ensemble Azymuth (Ivan Conti and Alex Malheiros on separate tracks), and the Texas's Thai-psych-funk trio, Khruangbin.
"I had that book in my head for a while now, and what my guests did was add texture," he says. "WARM is about design, about being in places where the sonic precedes you, putting the spotlight on great melodies that also creates a mood. These guys are all mood creators. Bring those worlds of sound to my foundational base, and it's another universe entirely. They designed their own room within my rooms."
But Trent didn't take a control-room producer approach to the album, but instead was hands-on. The artist not only played live drums throughout the record, but also guitar and keys, including synth, Rhodes, Clavinet, and Hammond organ.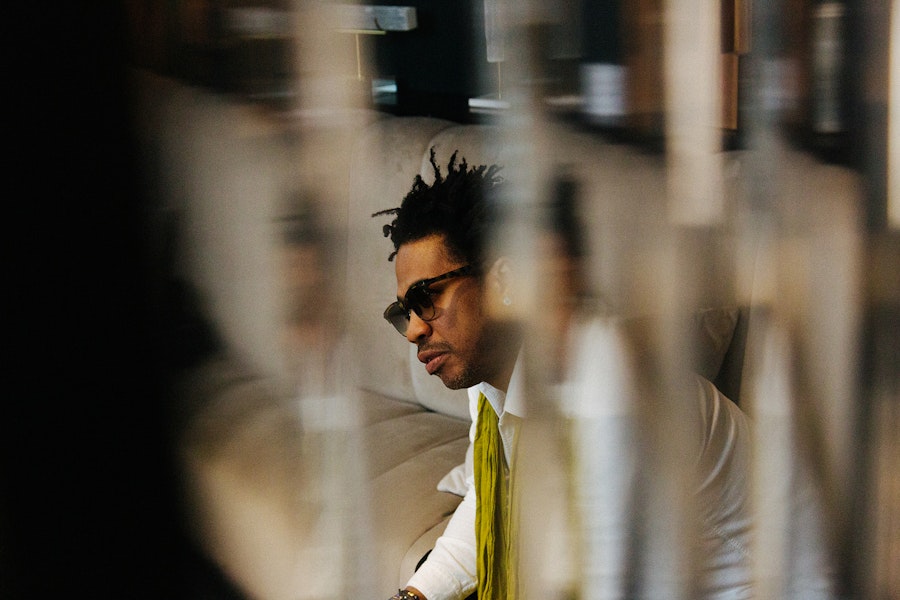 For more on Ron Trent, check out our short film Soul City: