Amongst the pages of Robert Glasper interviews that exist online appears Questlove, hip-hop's voice of reason, expressing his thoughts on the Blue Note pianist. Talking behind rose-tinted glasses, he pits his fellow musician and friend as someone with jazz chops, who also possesses progressive hip-hop chops as a graduate of what he calls the "Ivy League School of J Dilla." "A cross between Thelonius Monk and the Thelonius Monk of hip-hop, J Dilla," Questo says in the interview shot a few years back. "He's right on that center line."
A few years later, Glasper still manages to walk this tightrope comfortably, leaning more towards accessibility than exclusivity. "I always say people treat jazz like being a member of a golf club or something," Glasper says from his home via Skype. "A lot of it, which I don't like, is that it's not inviting to people." The Houston native has been trying to change the austere facade of jazz for a number of years, blending his main love with other types of music that also speak to him. "It's so funny, 'cause some people say, 'You're the future of jazz,' " Glasper relays. "I'm not the future—I'm just now. Jazz is so far behind that the present actually looks like the future," he laughs.
Glasper is a family man and lives with his lady and their toddler in Brooklyn. His strong emphasis on family comes from his mother, the late pianist and gospel singer Kim Yvette Glasper-Dobbs. She immersed her son in music from infancy, as it was Glasper's birthright—his grandfather is in what Robert calls a "church doo-wop group" with R&B singer Tweet's father, and though he's never met her, Gladys Knight is his third cousin. 
As an only child, Glasper says his mom didn't trust anyone else to watch him, bringing him along to the jazz clubs where she worked instead. One of Glasper's earliest musical memories is watching his mom rehearse. "She had these two guys on trumpet and trombone," he says, laughing at the memory. "They were twins, and they were really tall."
Although Glasper has always been surrounded by music, he didn't come to fully appreciate it until he was a teenager. In freshman year, Glasper was accepted into Houston's High School for the Performing and Visual Arts (HSPVA), but decided not to go. "Instead, I went to the [other] high school, so I could go play basketball my first year. And then once I rode the bench [chuckles] for a while on the basketball court, I just slid that same bench over to piano, and I went to HSPVA after that." 
The high school, whose alumni include Beyoncé, fellow Blue Note pianist Jason Moran, and Glasper's longtime friend and drummer Chris Dave, proved a creative learning environment for creation and collaboration with fellow students. His classes comprised mainly of theory though, and he learned most of what he knew about playing piano from "the streets." After rehearsals at his house, Glasper's mom's pianist would teach him bits and pieces. "But I was never like a formal piano-lesson guy," he admits. So how did he get his jazz chops? "To be honest, I have no idea," Glasper replies. "I think it's just one of them gifts," he says, pausing, half-seriously and half-playfully, "that I was given from above."
Some people say, 'You're the future of jazz.' I'm not the future—I'm just now. Jazz is so far behind that the present actually looks like the future.
Glasper studied theory during the week, and on the weekends, he would earn some pocket money playing at church. He played piano at three different institutions—"a Baptist church on Sunday at eleven, a Catholic church on Sundays at eight o'clock in the morning, and on Saturdays, I played at the Seventh-Day Adventist church." 
Church gave Glasper his first real musical experience and laid solid foundations for his imminent career. "Everything I do comes from that," Glasper says. He played regularly in front of a congregation of fifteen thousand members, which rid him of any stage fright. It forced him to learn a number of different styles, and gave him the best practical lessons his hands could have. 
Glasper's time at church also equipped him with the experience he needed to land a full scholarship to the New School for Jazz and Contemporary Music in New York. On his first day, he serendipitously met a young jazz vocalist named Bilal. They hung out and worked together on music, and amongst their collaborations in Glasper's dorm room was "When Will You Call," the song that inspired Jimmy Iovine to sign Bilal to Interscope after listening to only half of it. 
As Bilal began to meet and work with hip-hop producers and other artists through Interscope, Glasper too began to mix with these similarly minded musicians. He studied jazz at school while meeting people outside of it with whom he shared different musical threads—Common, Mos Def, A Tribe Called Quest, and J Dilla.
Living in New York also changed his head space, opening his eyes and ears to what was musically possible, which was both inspiring and intimidating. Glasper initially approached jam sessions in his new city with quiet trepidation. "They'd point to me and I'd get on the drums, 'cause I saw the pianists, and they were way too good. I was nervous. Literally, for a year, [or] maybe longer than a year, a lot of musicians thought that I was a drummer who really wasn't that good," he laughs.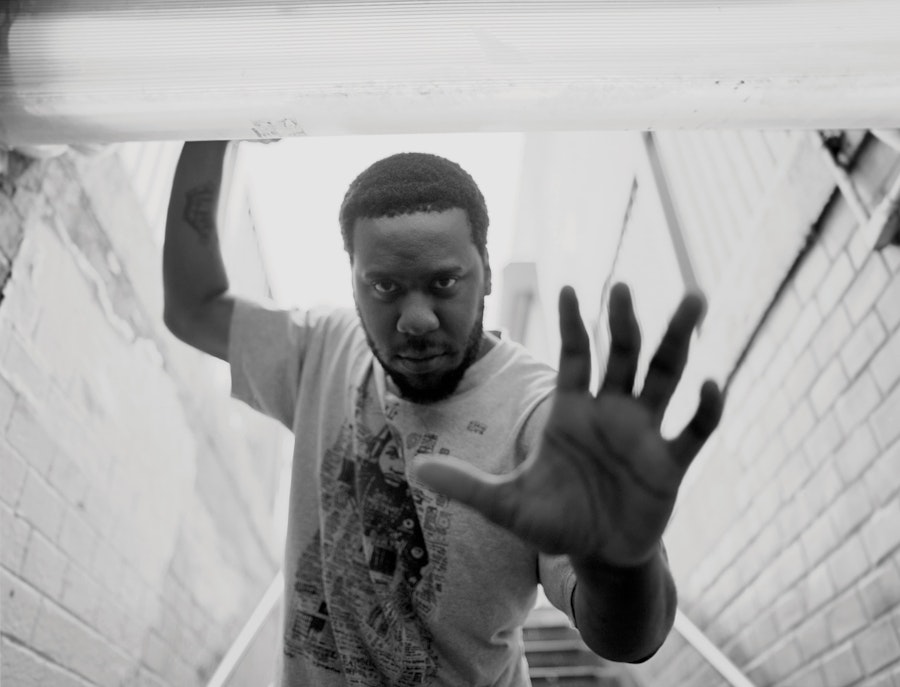 As a young Black pianist, Glasper has always been strategic about his career. He's conscious of the way he sees himself versus the way that others see him, which has guided the order of his albums. "People so quickly wanna thrust me into another category but the jazz category," he says. To combat this, he purposely introduced himself with three LPs that were designed to capture a jazz audience. Glasper's debut full-length, Mood, was released in 2003, followed by two Blue Note albums, Canvas (2005) and In My Element (2007). These showcased his work with the Robert Glasper Trio, comprised of a traditional jazz setup of keys, upright bass, and drums, while the latter LP introduced elements of Glasper's other interests by way of blending Herbie Hancock's "Maiden Voyage" with Radiohead's "Everything in Its Right Place." 
His next album, Double Booked (2009), was split between works with the Trio and the electric explorations of the Robert Glasper Experiment. Featuring Casey Benjamin on vocoder and saxophone, Derrick Hodge on electric bass, Chris Dave on drums, and Glasper on piano and Fender Rhodes, the Experiment forged its way through terrain untouched by the Trio. Glasper had proved himself to the jazz heads on his previous albums; this one was about tying in his knowledge and intuition that also extended beyond jazz. It was an aspect of Glasper's know-how that had already been acknowledged by Yasiin Bey (then known as Mos Def), who recruited him as his touring music director in 2007, as well as R&B singer Maxwell, whom he'd been on the road with since 2008. 

Black Radio is Glasper's most recent addition to his body of work. As the Experiment's full-length debut and his fifth album, Glasper unfurls the fluidity and dynamism of his ensemble, supported by a cast of friends and kindred musical spirits. The twelve-track LP features guests on virtually all of the cuts and reads like a roll call of pure heat—Sa-Ra's Shafiq Husayn, Erykah Badu, Lalah Hathaway, Lupe Fiasco, Bilal, Ledisi, Musiq Soulchild, Chrisette Michele, Me'Shell Ndegéocello, Stokley Williams, Yasiin Bey, and the relative newcomer female trio KING.
The objective for Black Radio and the focus on outside collaboration was for the album to have mainstream appeal. "I don't need to do records for the same people over and over again," Glasper explains. "My quest is to find a new audience with younger people and do music that I like to play." The timing was right for Glasper to call on the talents of his network, made up of of artists who exist in different spaces but whose collective mentality he believes is decidedly jazz.
"Jazz musicians have a freeness about them, in a way that they're not caged, and they don't confine—well, this is what a jazz musician's supposed to be—but they don't confine to anything," Glasper says. "And the people that I have here, they're extremely creative and can be in the moment with the music, and that's what jazz is about. Art at that time that you're doing it, in that motion."
This motion was best captured by improvisation, which played a significant part in the whole process. Glasper favored an off-the-cuff approach with little rehearsal, which was also facilitated by the fact that he had little time to spare. The Black Radio session was bookended by tour dates, with Glasper taking five days off in L.A. to work on the album and record. He invited musicians who were scheduled to appear on the record, along with others who weren't, to come over and just hang out, which proved a creative environment more conducive to recreating the spontaneity of a 
live show. 
"I always like to leave it open, because it leaves room for good accidents," Glasper laughs. "I think fifty percent of my music is good accidents, good spur-of-the-moment things that I didn't plan. But that comes with trusting yourself and trusting the people you play with."
By way of tying hip-hop and soul together with a boundary-less view of jazz ("I think jazz is a state of mind," Glasper says), the Experiment and its guests loop back to the metaphor that surrounds the album's title. Black Radio refers to the black box of an airplane—something that's everlasting and holds the truth. The record retains Glasper's distinct rolling style while incorporating the voices of others, as they build together with the same overarching goal of longevity 
and authenticity. 
Glasper's steadfastness in always staying true to himself—or "keeping it real," if you will—is essentially what has elevated him in the eyes of many as someone intrinsic to keeping the jazz bloodline pumping. His approach harks back to the genre's original definition of art capturing the moment of the times, so for him to imbue his music with what surrounds him—be it a Bowie cover or working with MCs—is something instinctive and unforced. "This is not something I'm trying to do—it's a part of me, it's natural," Glasper says. "It's just something else I like. Like: 'Hey, I like beef, and I like chicken. I like jazz, and I like hip-hop.' I like other stuff. Who says I have to pick one?"