Singer-songwriter and producer Suzi Analogue founded Never Normal Records in 2013. Since then, it has risen from her boom-bap origins as a cofounder of the Klipmode collective (alongside Mndsgn, Knxwledge, and Devonwho) and leader in the underground beat scene of the early aughts to become a force in the world of electronic and experimental music. In an effort to maintain her own independence, Suzi Analogue founded the label as a vehicle to distribute her art on her own terms. What she created in the process of establishing a platform that matched her progressive ideals is a liberatory haven for experimental movements and an equitable framework for artists working on the margins of popular music to succeed on their own terms. Raised in the South, finding her calling in Philly, and now based in Miami, Suzi Analogue challenges the status quo through a catalog, imprint, and her Zonez audio-visual series that prioritize representation and Black identity inclusive of the entire African diaspora. Rooted in the ethos of reclamation and ancestral rhythm, Never Normal Records is a conduit for emerging sound that moves fearlessly in the interest of artist advocacy and empowerment. As chief orchestrator, Suzi Analogue emphasizes energetic communion through futurist music. Backed by this thumping score, the label challenges Black erasure with brash innovation while moving full speed ahead toward the future. The work that Suzi Analogue does is sacred work, and the sacred is never normal.
What was the genesis of Suzi Analogue? Where did you begin?
I started writing songs when I was around nine or ten years old. I was really surrounded by the community going to the Baptist church and participating in a children's choir. Then in school in southeastern Virginia, there were a lot of teachers that saw how keen I was to be deeply involved in music. They heard my talent with singing and vocals, so I was selected for different special performances and the governor's choir. That segued into theater around sixth or seventh grade. I played Annie and it was great. My mother was a huge inspiration to me. She was super connected to and came of age during the Black Arts Movement. She put me onto artists like Nina Simone, [dancer/choreographer] Alvin Ailey, [and] all of these amazing records. She had her heyday at one of the best times, culturally, for Black empowerment, and she fed me a lot of what resonated with her from that time. I was able to take that and apply it to what I was learning and even in church with performance. It was a time during my youth, probably from middle school until I graduated high school, where I was deeply embedded in the performing and visual arts.
I started researching what my future would look like. There was this whole narrative about how you had to go to New York and attend these art schools, and that really—I don't know if it's because my mother raised me through this Black Power ideal—but I didn't feel that I would be emotionally supported going to these performance-based programs. I always held this very realistic Black Feminist perspective that gave me the discernment to know that in certain spaces I was going to get the short end of the stick. I had opportunities throughout my school career to learn about the realities of what Black women go through as creative professionals. I didn't feel that I wanted to go to New York at that time, even though my father is from the Bronx. I had family up there and visited, but I didn't think that was for me. Having been raised in the South, I had my Southern ways and I knew I didn't want to go up to New York and be taken advantage of fresh out of high school.
But for some reason, I thought Philly was a decision. I was intrigued by Philly at that time. I started to cultivate my own personal music tastes at that time. I had family members, including an older sister who grew up in Brooklyn, who were sharing BBC radio tapes and putting me on to expansive collections of music. I knew about the sound that was coming out of Philly, and the vibe resonated with me at that time. I wanted to connect to that and decided to go to Temple University's school of communications [Lew Klein College of Media and Communication]. The journey really began there, where I met music enthusiasts and working musicians. I had somewhat of a recording setup of my own and I was making beats on the weekends. It was inspirational to get there and link up with producers who were working on the Roots records, things of that nature, who were in my age group. We're sharing trade secrets, sounds, and sound packs.
At that time, Knxwledge had reached out to me via MySpace. I think I was doing covers over Madlib beats then. I loved instrumental hip-hop and I was studious about finding new music at that time in my life. He liked what I was doing, and we started hanging out and having studio sessions at my apartment. He would invite Mndsgn because they were both from Jersey. I was still in college at this time. During the summer, we would super turn up and have a lot of people over for sessions. We went to other people's studios around the city, and that's when I started to meet even more people in the city who were a part of the underground scene. I would attend as many events as possible and show support to the community, but I wasn't performing a lot. I was recording a lot.
I was eventually approached by a label in Amsterdam called Dopeness Galore, and they had put out some music with Frank-N-Dank via J Dilla and Rich Medina. I knew who Rich was from Philly, which made me feel comfortable talking with them even though I wasn't even twenty-one yet. They were like, "Hey, send a demo." They tell me they want to do a release, and it made me realize that I needed to get serious about what I was doing. I had equipment. I was always recording myself, but I had to begin to think about myself as an artist. At the time, I was listening to a lot of Georgia Anne Muldrow, and I wanted to record with her. I felt empowered by her music, and they agreed to it. They flew me to her house during spring break, and we recorded in her home studio. Dudley Perkins was a heavy part of the process at the time, and he was on the record. I stayed the weekend with them.
I had many things going on then with Klipmode, which was the crew that consisted of myself, Mndsgn, Knxwledge, and Devonwho. We were all experimenting and weren't trying to be so serious, but I think we all knew we loved music enough to do it at a higher level. Everything eventually coalesced in such a way that I can look around now and see how the decisions that we made as very young adults have positioned us to move from being young people inspired by the culture to being the people impacting the culture. Throughout the years, it's been about me finding like minds to connect with and creating a community where we can support each other.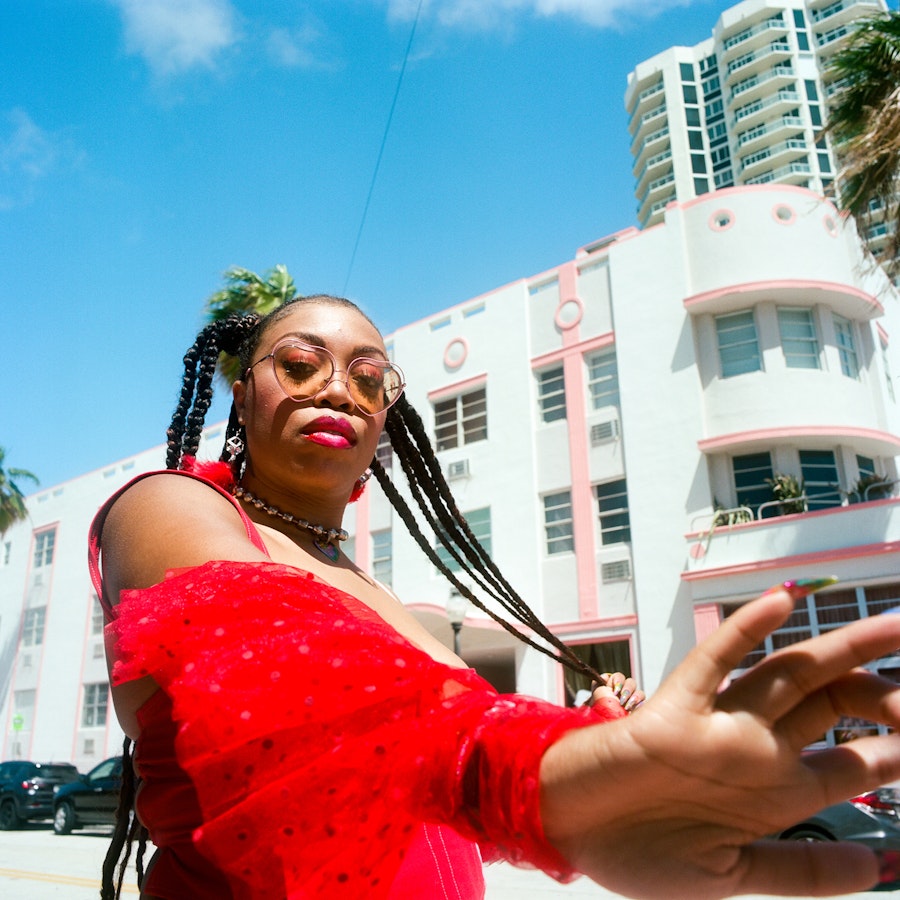 What I see is genius that exists outside of the oppressive systems that it is born in.
What was your journey from rising artist seeking to establish their own sound to being a major player in the electronic and experimental music ecosystem?
I feel very grateful. I will say, however, that everyone that I believed in and knew was changing the game when no one really knew about them, they have continued to do so. I've always had that relationship with music where I had that kind of foresight and the ability to tap in and see the value of different things that are going on. The artists that I came up with all made a real impact, and I'm so grateful to know that I knew they all would. I started Never Normal Records because I was inspired by that experience and compelled to be at the forefront of the next wave that I saw coming. What I see is genius that exists outside of the oppressive systems that it is born in. I see it as separate or even above the marginalization that it is derived from, and I look at these artists like, "If they can push through, then I can do it myself."
I understood that the movement we were a part of early on was not just about us. That was what inspired me to found the label. There were so many others, and the more I connected with artists around the globe, the more I felt compelled to move in that direction. Klipmode was a crew that was ahead of its time as a group of millennials innovating during an era when nobody cared about us or what we were doing. It was really all about the OGs. People hardly even cared about [MF] DOOM back then, which is crazy. We were inspired by him and so many others in that space, but everything was so much about the mainstream that there was no room for anything else. Now years later, you see the impact that the underground has had on global trends and media, from TV to radio and playlists on streaming platforms. We were there at the beginning, pushing for that shift to begin. I always think about the fact that we stuck together, and a lot of my decisions are very community based as a result of that.
What inspired the decision to establish the label versus signing elsewhere?
There were a few different experiences that empowered me to take a more independent route. From seeing companies like Converse give out studio sessions to artists. TOKiMONSTA and I did a project through Toyota, and the rollout mirrored that of a label release. They had an imprint, they gave us a budget, we project-managed it. I knew then that I could do it on my own. I knew the steps and interfacing with other small labels like Stones Throw and Jazzy Sport in Tokyo. Taking time to get to know their artists and be in their studios helped me realize that I had inadvertently been prepping for the experience of founding a label on my own for at least five years. I was caught up in it, and so it took that moment of me stopping to look back to realize that.
Were you at all inspired to fill a void? To provide something you craved as an artist that was not readily available?
Yes. How do I say this?—just being fully Black. Basically, accepting the Black experience from top to bottom. Having someone talk with you where you know you don't have to code-switch. You don't have to go out of your way to explain the origin of your work. I can look at the label roster and point out artists from the Caribbean and the African continent. They don't have to go out of their way to explain to me why they make what they make, and I see the futurism of a lot of what these artists are doing. Even back with Klipmode, Knxwledge is Jamaican; he doesn't really talk about it, but that Caribbean diaspora and the culture surrounding it has helped him to come up with lots of innovative ideas that people really don't see coming. Because of that and other experiences, I already knew the value of interfacing with your ancestry and cultural background and infusing that into sound in ways that might be seen as atypical. I saw the value of it, and I knew that that's what I wanted to touch on as a label. That's what I wanted people to be able to experience.
We don't have to present anything in the way that a lot of white or non-Black labels push Black artists, as more of a novelty. I didn't want that to happen. I wanted people to come in and feel themselves amongst kinfolk. That was a huge reason for launching the label. Early on, I had some shows with Count Bass D, and I saw him as a legend, but I was also aware that so many people barely knew him. They didn't get it. Part of that is due to the fact that he was being pushed as this monolithic artist when in fact he has such a wealth of background and so many stories to share. Things like that compelled me to work to uplift the innovators. I felt that I had been innovative in my practices, and what I was seeing in a time of super mainstream-music marketing is that innovators weren't being uplifted at all. They were treated as outcasts, pushed aside or dropped from labels because they didn't sell enough—treated as secondary. I tried to counter that with the content of the label's website as well as the label roster. We interviewed people to create space where they could speak truth to power about their own artistry, share who they are and feel uplifted. I didn't want Black innovators to get lost. We don't have a lot of social programs like other countries do that uplift the work of Black creatives. I began Never Normal Records with the goal of working to fill that gap.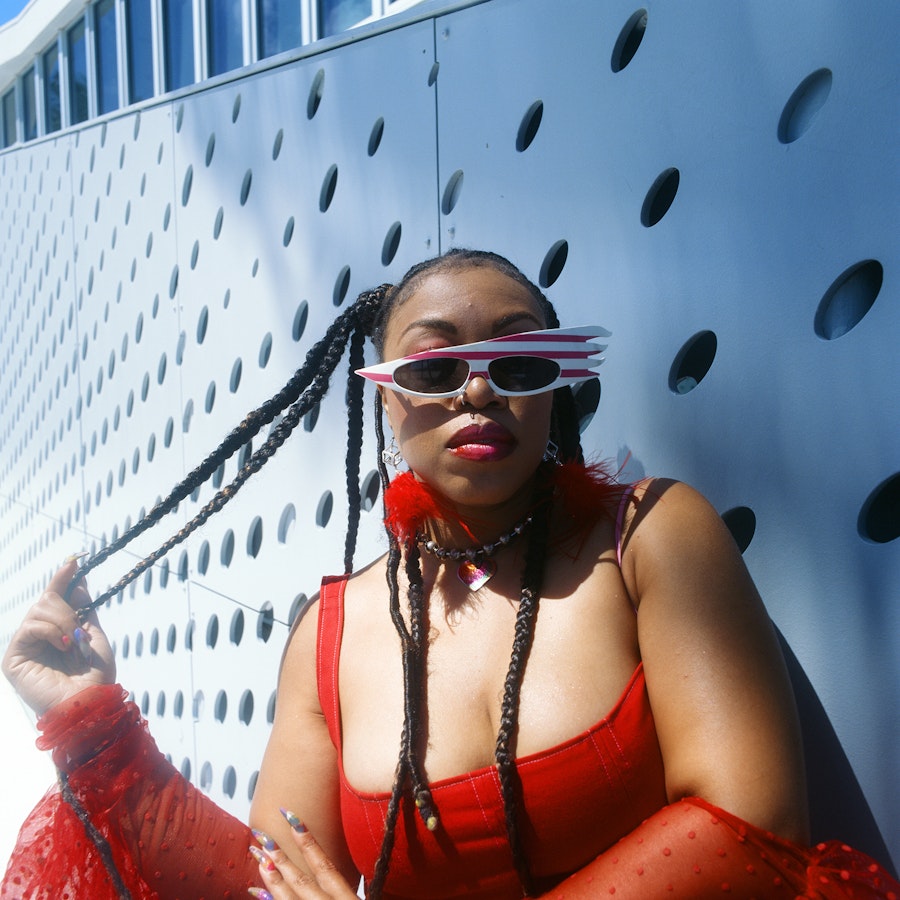 I was brought up by the very Southern side of my family, where the notions of Southern mysticism and the Southern gothic were omnipresent.
In music, analog format is audio that contains the electronic equivalent of the frequencies associated with human hearing. It is associated with the molecular and instinctive experiences of the body. Can you break down the significance of the analog format at the foundation of the label? 
I was brought up by the very Southern side of my family, where the notions of Southern mysticism and the Southern gothic were omnipresent. I grew up consuming the works of artists whose practices embodied that. [Author] Zora Neale Hurston and people like that. The connection was so strong between those musical principles and practices—things I had learned in church like the ring shout and call-and-response—it just translated right to hip-hop for me. I understood the power and cohesion that was there, and spiritually it inspired me to say, "Okay, to be honest, Black American art is the healing balm of the world. Period." I felt like that. If it could go from secular to non-secular and maintain its hold on the world. To continue to captivate people in the way that it does, this must be it. So I went into founding Never Normal with a feeling of Black superiority—an understanding that we have the cultural and the spiritual connection that brings joy and healing to the world.
I grew up with those practices, and that is embedded within the projects. Knowing that the ebb and flow of energy, lunar phases, the planetary alignment, and other things are considered when we record and release our projects because it's a part of my ancestral heritage to consider how my ancestors cultivated their own spiritual powers to persevere. From a Black perspective, our cultural preservation and perseverance has been beyond what most can conceive of, so it continued to be important for me to embed my own experience with spirituality and history into how I shape Never Normal, interact with different artists and ultimately bring them on to represent another angle of the experience.
Are there clear differences for you in your role as artist versus that of label owner?
[laughs] Yes, and I try to balance them every day. I have been building a team in the last year, and I tell my operations manager all of the time that I need that support so much because I need to be able to block off time to be in the lab and create. I truly love doing both. Personality-wise, in the past, I have tested fifty-fifty introvert-extrovert. Lately, I've been testing more on the extroverted side, but it's by a narrow margin. I love doing all of the operational stuff. I love project management and working with artists. I'll get behind the camera and handle creative direction, pull looks, call designers, et cetera. I like making experiences with the music that extend far beyond the lifespan of the song. I love to create the world and set up the entire universe. All of that is important to me, but then it comes down to Suzi as the artist on Never Normal, and now it's time for me to flip the switch. I become better about managing my time in order to do and be both.
There are days when I step away from my label to sit in front of my gear and experiment to create something new. I think there's a balance to it that I'm still working at, but I feel closer to it than I did a few years ago. Either way, I get up and do both every single day. I've come to appreciate residencies—artist residencies—which really help me to tap into my creative side without apology. I've also been exploring how Never Normal can provide that level of sanctuary and residency for artists in our community as well. I believe that that's one way that artists can balance the practice and making something for the market. They've been so helpful to me.
How do you feel about making things for mass consumption versus making things just because you were inspired? Is there a difference?
I think all American kids, especially Black American kids, make what's cool. We've always made the trends and influenced the marketplace. The table always turns to bring our underground movements above ground, and that changes the creative direction of major brands. I truly believe we are marketplace specialists. There are some things that have been whitewashed that are our creations, including the music that Never Normal specializes in, which is electronic-focused. We do have a heritage of creating dance music and spiritual music for our people, but I operate with special consideration for creating and releasing collections and projects through an anti-capitalist ideology. I've made active decisions to decentralize and move away from the typical business models that force us to overproduce.
I want to give artists an equitable share of their merchandise revenues, to uplift artists by sharing profits and create opportunities to sharpen their entrepreneurial skills. I want them to be self-contained and able to provide for themselves as artists under this capitalist system during their time working with us and in the future as they move into their own ventures and have to manage their own domains. When I look for artists, I'm looking for people that know how to gig and are independent in their own right. I want them to be established individuals that I can work with on behalf of their artistic missions. I think I do this in the interest of liberation and helping capitalism to phase out overall, but especially for working artists. My audience would rather have a collective artistic experience with me or the label than to receive a buy link to purchase tickets to a show. I want the conversation with them to be genuine. I'm doing my due diligence to offer programming that's accessible, to offer entry points to the music and culture that we're creating without capitalist overtones hovering over everything we do.
Knowing the ideals at the foundation of what you're doing with Never Normal Records, are you aware that you are providing a template for other labels to fashion themselves so that they're built for liberation or disruption?
Yes. I think about myself as a young girl knowing that I could do a bunch of different things as a producer. I chose to go independent because I saw the level of exploitation that left artists in a state of lack. From the first time that I took myself seriously as an artist, I knew that I didn't want that for myself. Even if it had to be a very lonely or uncharted path, I didn't want my experience to be dictated entirely by the popular trends and desires of someone else. I totally avoided fashioning myself to get respect or recognition exclusively from the hyper-capitalistic side of popular music. The social progress in that space is slow to come.
Even in TV and film, the visual representation is changing at a faster pace. As much as possible, myself and Never Normal disrupting and reminding people of what needs to be done is important. Not a lot of people are stepping up to do that. I take my perspective as a globalist and as someone that has done cultural diplomacy work in other countries. Every time I come back home, I ask myself why we don't have the resources that are systematic elsewhere. For me, it has become imperative to effect change in music culture stateside and globally. I've seen so many marginalized international markets growing, and I know what is going to blow. It doesn't even matter what angle it is; if I can identify what I'm not seeing in music, I will bring it to your doorstep and, hopefully, that does inspire other labels—especially the more well-resourced labels—to act similarly.
Industry people are patting themselves on the back [for] Lil Nas X and considering him the pinnacle of queer representation when that really isn't it. There are so many other artists. Things can be so much more progressive. But at the same time, with Never Normal being in community with these artists and supportive of their lifestyles, I take that mainstream lack as a good reason to find and secure more resources for the people that we are working with coming from the underground.
What's been your biggest obstacle over the course of this journey with the label and as an artist?
Initially, access to capital and for people to understand my business and what I'm doing. To know that I'm placing more of my organizational value into creativity and artistry. I am operating as a business with products on the marketplace. Yet, sitting down and applying for funds where the investors in the VC space constantly preface their advice to me with statements like, "I don't really understand the music industry," it makes me hyper-aware that there is such a disconnect between the cultural value that Black music brings to the world and the commercialization of the art form of it. It causes me to continue to be innovative, but challenges me to operate to find ways to operate with less capital, because I want to stay Black owned and woman owned.
Prior to now, it has been a big challenge to even decide how much I want the label to live in the standard commercial space because of the difference in values with labels that are fully invested in that. There's a whole disconnect for the general public but also for people in finance who don't get the music industry, and I'm someone who has studied the industry for years. I've been connecting dots for such a long time that I realize that most people aren't that fanatic about knowing the music enough to know what the heck is going on with the music industry. People are entertained by all aspects of the entertainment industry but aren't literate about it, and I have had to learn so much independently. That's just been a challenge as a Black woman running a business. I want to be taken seriously, I want to take people seriously, and I just want to release dope artists that feel good about what they're making.
Never Normal's mission in that respect is very pure, but what the game provides is very tainted. Navigating that and keeping my own integrity is huge for me. I just have to keep pushing through it all. The music industry has been very unfair to Black women. There are so many legends that have had their impacts on the industry and art obliterated by cultural erasure. Knowing that that is something that typically happens is challenging to make sure doesn't happen to you, as a Black woman, while making your own art and advocating for people that you believe in. Trying to make that make sense to the business world is tough, but I feel as though I've been alchemizing something progressive. I feel good about the future. I'm proud of that. I'm looking forward to the future of Never Normal, and I can't have my spirit broken in the process.
Given just how much representation matters, what has the experience of being a Black woman in her own self-styled lane in music meant for other women consuming your output and watching you work?
People have told me that what I'm doing really inspires them, but there's so much harmful rhetoric that we experience about gender norms and the expectations around that, I've found that I've also been othered. I'm treated like a weirdo for being an entrepreneur and relying upon these oppressive systems. That goes beyond gender and class implications for me, but as a woman, it can be isolating. In this country, we have the opportunity to become daring, whereas other countries respond to daring women with backlash. In a country where we have the most freedom in the world to realize ourselves, I understand that I should confront and take on that tradition of women challenging norms and thriving outside of traditional frameworks. I think if you have the ability to create a platform or be outspoken or have some social impact as a woman in the U.S., you should do it. I'm trying to break with individualism and liberate people beyond how their liberation intersects with my own personal interests. Once you go out into the world, you will realize that the opportunity to effect change as a woman is not the case elsewhere. From the underground up, we'd be seeing much more liberation across the industry for women of all stripes. It's going to be a long journey for people whose identities challenge the patriarchy, to actually change things in a major way.
What are your thoughts on ownership for artists, especially POC, women, and other marginalized groups operating in the space of music?
Never Normal specifically doesn't own the masters. The artists own their own masters. Literally take that and do what you want with it. I hope it gets picked up for the next Disney movie. What we do on our end is try to help the artists have goals and benchmarks that they can share if they were in a situation where their music is being considered for some kind of opportunity that could set them up for the rest of their lives. Knowing how we are in this capitalistic system, I am not looking to own people's catalogs. I own my own, and that's enough for me. All the artists own their own songs, and they can do whatever they want with that. We want to help them get syncs and other opportunities—to operate as an agency in that respect—and at most, take an administrative percentage for the logistical work that is done. That's it. That's as far as my interest goes. There's no predatory behavior.
As an artist, I've built the label to be artist-centric and sensitive to their needs just because I know what I wouldn't want to have happen to me in any kind of label arrangement. We distribute, share, and help you sync your work. We can work together to achieve what you want to achieve with the music, but never to own it. As artists, especially as Black people, what we hold and give out to the world is from our ancestors. I'm not trying to hoard anyone else's spiritual and ancestral expression in that way. It's not within my spirit and that's not part of my story. Ownership is really important for artists and we want to prioritize that. We champion project-based partnerships and resource sharing but have avoided direct private investment in the label because of those values.
The Never Normal Records catalog includes releases from and collaborations with the likes of Rahel, Count Bass D, Ezrakh, Isis Swaby, Georgia Anne Muldrow, and Swarvy. Is there a particular set of ideals that informs the items you choose to release?
We have the Never Normal Soundsystem, which is a community that exists to use collective creativity to determine equitable Black futures. One of the things we know is that in the past, most Black artists and innovators were taken advantage of. There has been a spiritual genocide on our brightest musicians from day one. I realized that I would like to try to operate our label more on a nonprofit level and take the commercialization out entirely to fundraise successfully through artist grants in support of our artists' needs. For Black electronic musicians who typically aren't from well-resourced backgrounds, [they] can be thrown off by one minor technical issue or equipment malfunction that derails production and release of their projects, because they cannot afford to repair or replace. Similarly, theft is devastating. Losing your laptop to theft could mean losing your life's work. Poverty is not going away. We are seeking and working to create resources to cover those kinds of expenses.
We are pivoting Never Normal Soundsystem to create a community to give grants to artists and complete projects without having to be so dependent upon return of investment. That's not the future. The future is redistribution of wealth, giving wealth to Black organizations and having the organizations take care of people directly through their own means. Recently funding an intercontinental project through a nonprofit let me know that this is possible and replicable. That we can have the budget to produce releases and pay our administrative fees. I've been thinking of new ways for us to exist. The fine-art world receives so much funding. Why doesn't music? I meet people that are virtuosos who have been so marginalized by the way the industry system works that they don't make music anymore. We haven't updated the format for how music can exist and be consumed in this country outside of capitalism, and I think it most important for me to remain present to counter that and continue to create community dedicated to finding solutions to that.
Looking at the digital and physical projects you've released via the label, the visual direction contains a lot of kinetic energy. There is light and color and movement. High energy and engaging graphics. 
I've always been a visual artist on the low. I always practiced music and performance more than visual art. Once I found graphic design, I was so excited. I do have synesthesia, and so the music and imagery have always gone hand-in-hand for me. As a graphic artist, I believe that the colors we communicate with are representative of the ways in which Black culture itself brings color to the world. I always try to have that as a part of Never Normal's branding and artistic practice. As well, to give nods to VHS tapes and analog communication. I'm influenced by comics, animated series, films, and other pop culture visuals, as well. I [throw] in Easter eggs for people consuming the music to engage actively with the art. I want to disrupt visually as much as I want to disrupt musically. It's been a hodgepodge of inspirations that are transmitted in the artwork and videos. I like to recontextualize things, especially with the Zonez series, that inspire me intentionally to create room for Black and Brown people to envision themselves in these really familiar or iconic spaces and be reminded that they belong.
Have there been any banner moments for you as an artist and label owner that really stand out?
If I could name the top three light bulb moments, very early on during the Klipmode collective era, just being able to play productions out for audiences that just wanted to hear our beats was a big one. Nights like Low End Theory, which was such an important part of the community for instrumental artists, was probably the first breakthrough. Having the opportunity to play out, I realized that I could have access to performing without having to have a whole band behind me. Zonez, which is my audio-visual mood board series, allows me to give people my tastes and productions and musical inspirations. Releasing that series over the last few years has changed my life. It was me sharing my sound with people who don't necessarily share my background or location. It is the gift that keeps on giving. I began Zonez after visiting Uganda, and I've come away with a project that I could actually tour with.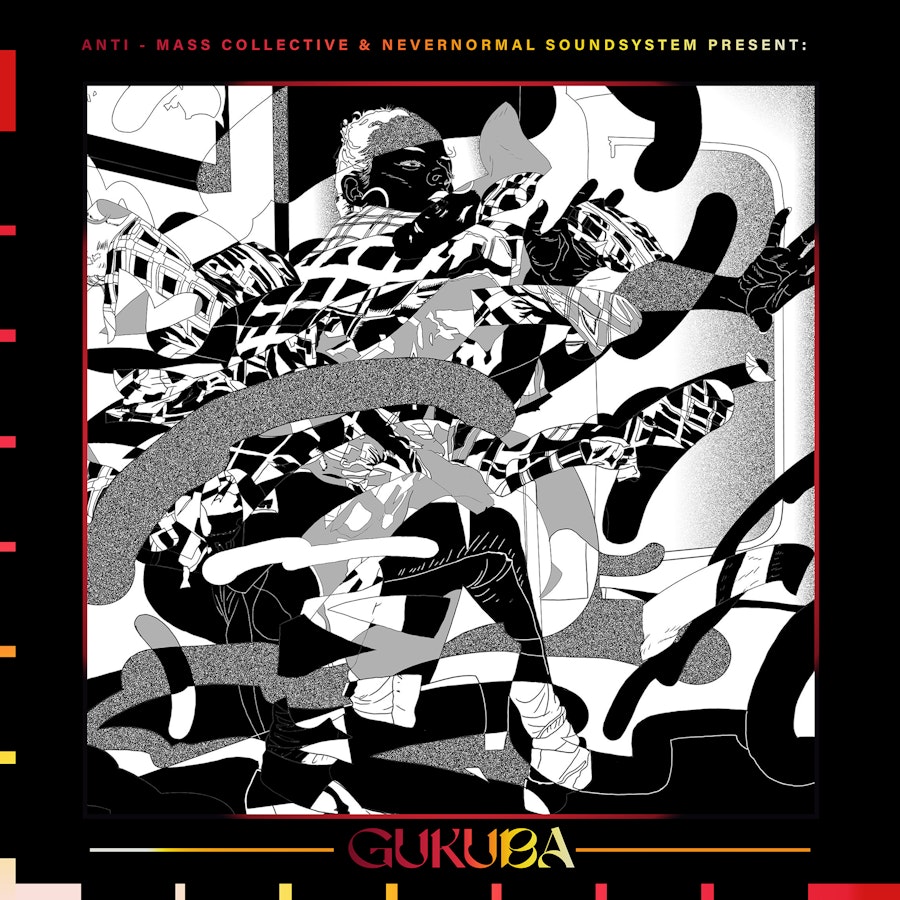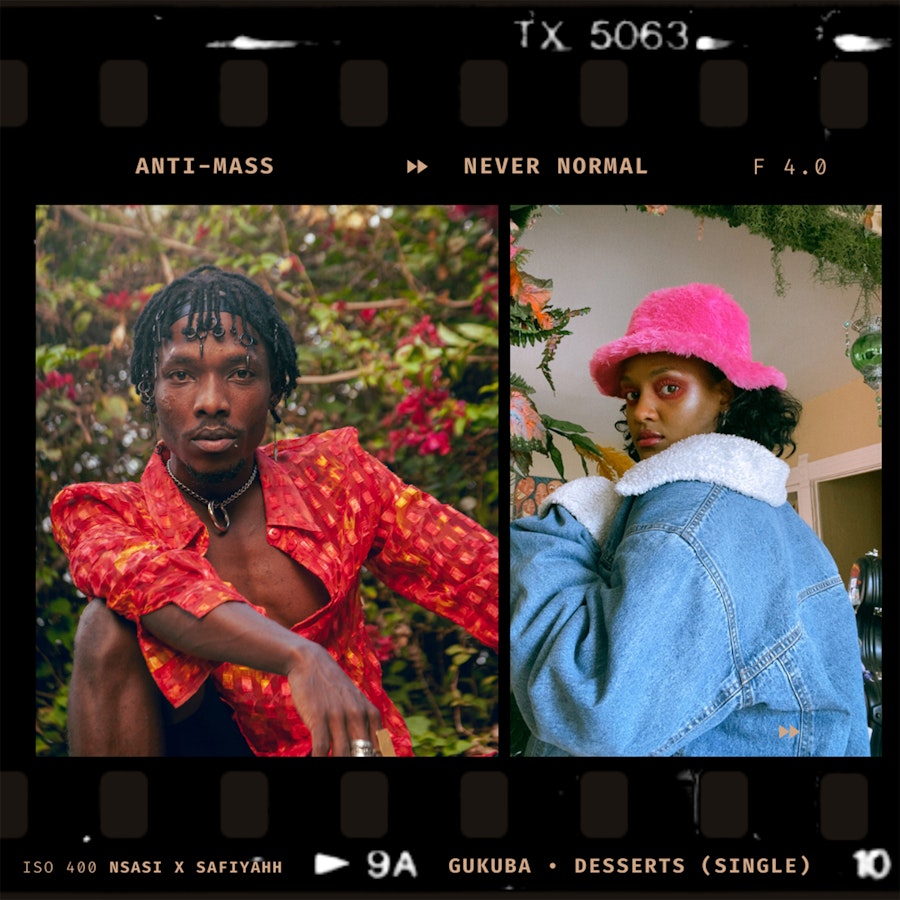 I've put out forty-four tracks in two years. I've toured with Sylvan Esso and Princess Nokia. So that opened up different performance opportunities for me. There were a lot of firsts that came from that. All of my interactions with being an Afro-diasporic artist and going to Africa has clarified my artistic practice and mission overall. I'm super proud of the projects that have come from that more recently, including the collaborative GUKUBA compilation from Never Normal Records and Uganda's ANTI-MASS collective. I have a remix with Dawn Richard, who is big in pop, and I've always wanted to work with a pop star. I've got some remixes with Tune-Yards. All of them mean something different for me, and they're each exciting benchmarks to reach.
How have your experiences in Uganda and elsewhere on the African continent clarified your mission?
Having traveled the States, I had this understanding of my experience of Blackness that I felt was pretty comprehensive. I didn't know that I had questions about the finite nature of Blackness. When I went to Uganda, there was so much fluidity in my ability to communicate with others who didn't have my American experience that I felt entirely seen. I realized that the thing that connected us was just Blackness. It's just because of this thing we are all born with, regardless of where you come from in the world. It's about making ourselves more accessible to one another and our respective experiences without coming to the exchange leading with the concepts of scarcity or otherness. That's what white institutions do that we should not aspire to in our interactions with one another.
What I felt being there was the most familial experience I've felt in my life. So it was very important to make Zonez with the understanding that if I'm making music with any of these rhythms that come from our diaspora, they are part of my birthright and domain. Whether it's Baltimore club, techno, house, footwork, et cetera. For me to play them—these rhythms that survived the experience of wholesale theft during the transatlantic slave trade—and have it resonate, immediately made me understand that our regional club music is more important and inclusive of the diasporic experience than I had previously known it to be.
We have taken the ancestral rhythm and manipulated the beats to match our experiences to a degree that goes beyond tribal associations that first came from the continent and, instead, reflects our attitudes. The sounds that come from Africa have transformed over time, and all of the music is connected across the diaspora, but the American experience combines the rhythm with resistance. It's astonishing to recognize that growth, to understand that legacy, and then apply with a wider and more globally connected perspective. We are dancing together deep into the night with all of this freedom, abandoning any notion of having to play the music we make just one way.
What do you want people to take away from Never Normal Records and the projects under the imprint, above all else?
It's funny, because I think as time goes on, I'll continue to answer it differently. I want to have a legacy of continuing to empower others. That's big for me. There are artists that I have worked with who are effectively commanding their own starships. Never Normal Records doesn't build hype machines. We just do what we can to try to make it really happen for the artists. As a Black femme who has remained completely independent, I think independence is a huge part of my platform, and I'm interested in showing that it can be done. You can find ways to create more advocacy for the areas that need it. Sonically, I want to be known as an innovator. If you look at what we did with Klipmode and look at the present, you'll notice that the sound we established is now what is considered lo-fi. There's plenty of people that do count that, but I would like to be known for that. I stepped away and started doing dance music because that spoke to my spirit. I can switch up, and I believe in reinvention. If anything, I want to be an artist that continues to reinvent and remind people of what is possible in the process. I want to empower people to be entrepreneurs, business leaders, and community leaders that shape the places where they exist in progressive ways. There's so much left to be desired in music; hopefully, I can be remembered as someone that changed the game.