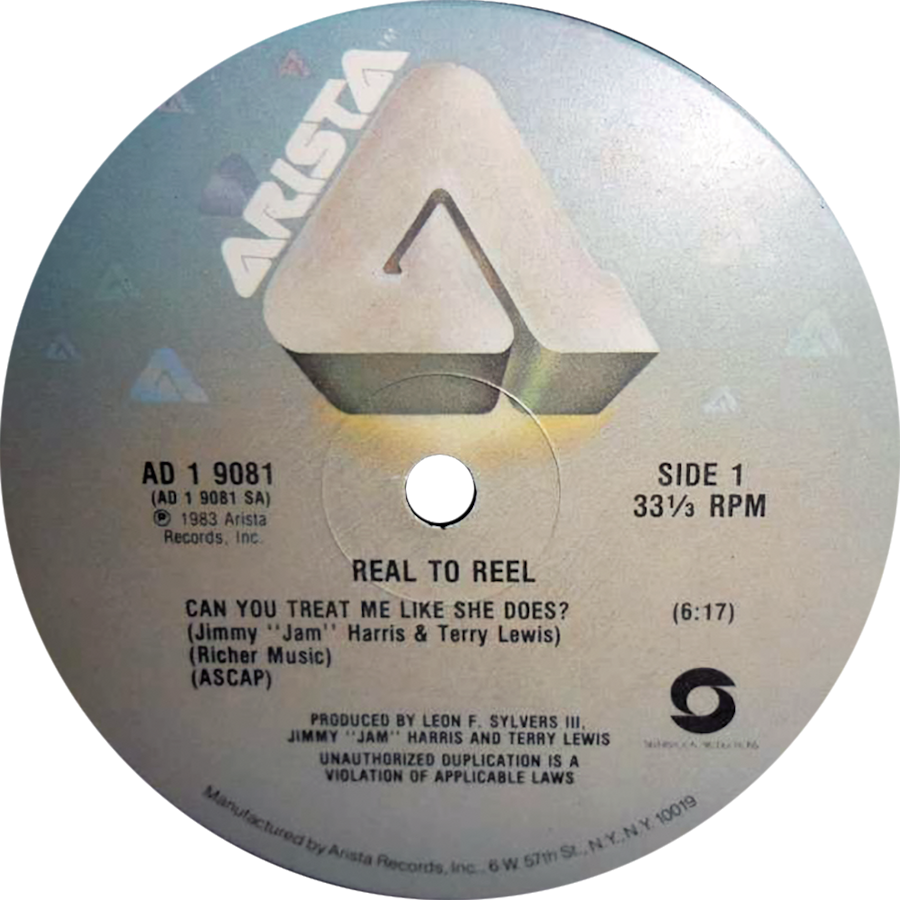 The backlash against disco exemplified by the infamous "Disco Demolition" night of 1979 caused many producers' careers that had been tied to the urban sound to plummet in record time. It was either sink or swim, but for Leon Sylvers III, a progenitor of modern, sophisticated soul, he swam into the 1980s like an Olympian unscathed by the sudden change in landscape. Dominating the charts with Shalamar, Lakeside, Dynasty, and the Whispers, his style blended naturally with the new sound of computerized drums and keyboards that became the staple of the '80s. 
Although these groups were well-known, unqualified successes, a question occasionally asked is, what happened with his protégé band Real to Reel? In 1983, they were poised to take the world by storm with their debut singles, "Can You Treat Me Like She Does?," written by the budding production duo Jimmy Jam and Terry Lewis of the Time, and the soulful "Love Me Like This." In a recent podcast interview, music producer Dâm-Funk asked Leon Sylvers that very question, of which Sylvers claimed that there were disputes within the band, making them challenging artists to work with. "When I read that, I was like, that is not what happened," responds lead singer Matthew Leslie, who, after some digging, I tracked down, along with bandmate Isaias Gamboa, to get the story straight from the source.
All hailing from central Los Angeles, California, Real to Reel comprised of seven members, three of whom were siblings—Matthew Leslie, who was the lead singer, his brothers Peter Leslie and Dominic Leslie, who both played guitar—and four friends, Marquis Dair, on keyboards and vocals, Dan Morgan, on drums, Billy Smith, on bass, and Isaias Gamboa, on keyboards. They all attended high school together and were friends with Leon Sylvers's younger brother, Foster, the lead singer of the Sylvers. They all shared a fascination with Prince and would cover his compositions during jam sessions, particularly songs from Dirty Mind.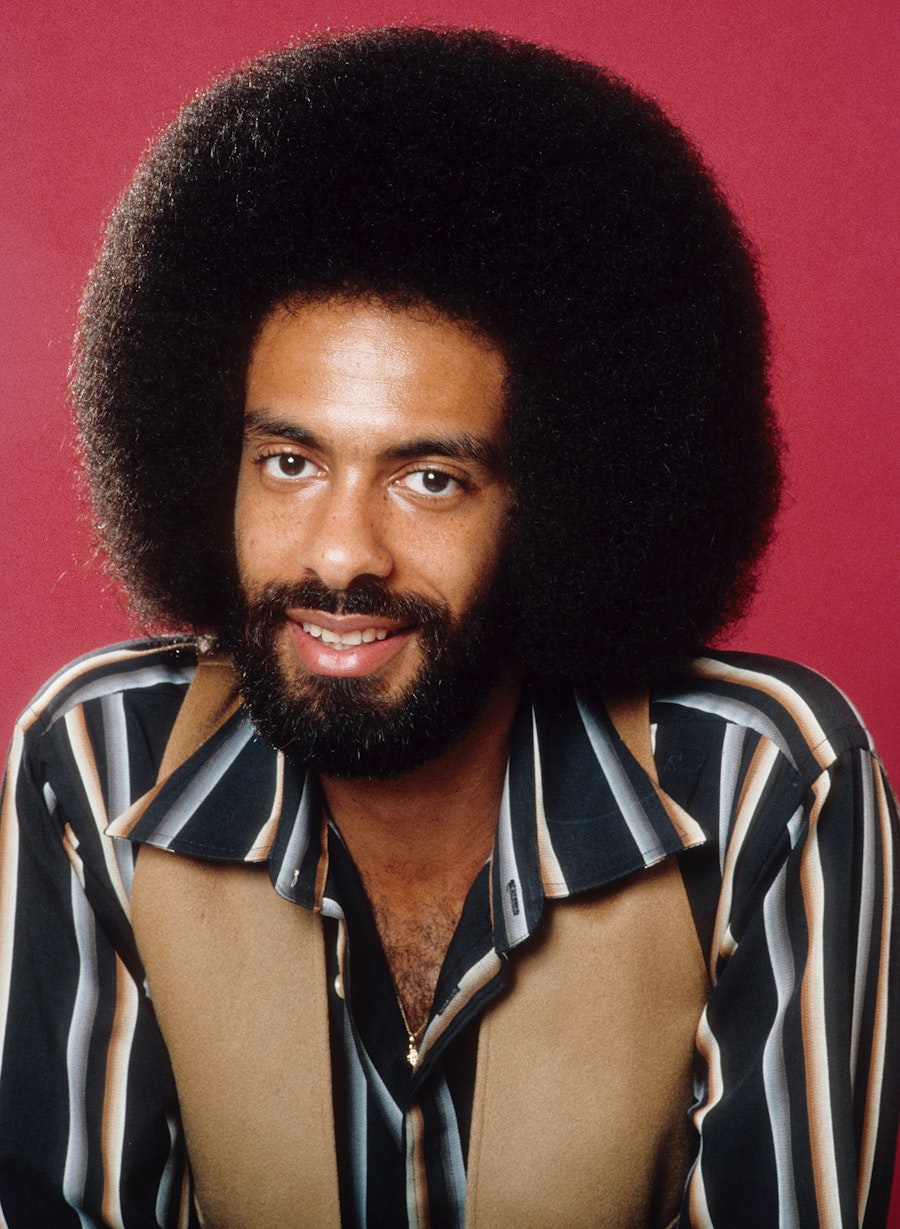 Leon Sylvers, at the time, was Solar Records' top producer and was well sought after by other labels. Arista Records president Clive Davis presented Sylvers with a lucrative deal to produce three artists with a budget of six hundred thousand dollars. Sylvers did not refuse, adding Real to Reel to Arista's roster. Solar president, Dick Griffey, was none too pleased to learn that Sylvers would take the fruits of Real to Reel to a rival label. "Dick Griffey was so frustrated with Leon that he contacted the members of Midnight Star and asked if they knew of any good young bands, so he could sign them and show Leon exactly what he would have done with Real to Reel,"  says Isaias Gamboa. "That group was the Deele." 
From Real to Reel's vantage point, all was favorable—they'd achieved being signed to a major label and were honing their skills as musicians. "My parents signed the contract; that's how young I was," remembers Matthew Leslie. "By the time the first single came out, I was nineteen." Unfortunately, their contract was not directly with Arista; they had signed to Leon Sylvers's production company. "We didn't understand the nuances of the difference," says Gamboa. "As far as we were concerned, we were signed, in the studio, girls in the neighborhood knew, and we were flying high. To us, it couldn't get better than this!" Sharing studio time with Jimmy Jam and Terry Lewis, who invited Jesse Johnson and Jellybean Johnson to collaborate on their album, filled them with certainty of their album's release.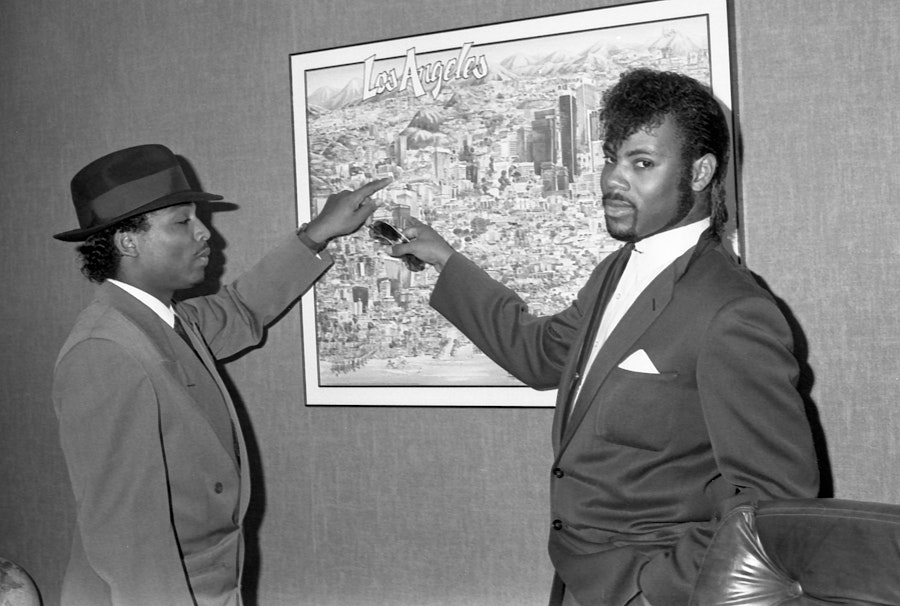 Sylvers now had the financial power and freedom to rent studios across Los Angeles, hire producers, songwriters, and session musicians to work on artists' tracks, including new material for the Sylvers. Despite the gradual development of Real to Reel's album, the members were exposed to legendary musicians, had autonomy, and collaborated with Sylvers during his studio sessions. "Working with Leon as a producer was one of the hardest things I ever did," says Leslie. "He got everything out of you; he got the very best out of you. It was challenging but very rewarding. He could do a masterclass on production." Gamboa echoes the same sentiment, "Leon was incredible with his arrangements, because he understood frequencies of the guitar, the bass, the clarinet, where to put them, and he would make sure all parts were harmonious with each other."
Two years had passed with Real to Reel working on their album, and Clive Davis's concerns grew. He was yet to see a return on investment and felt their material was becoming dated. The band recorded a song called "Boomerang," which Leon Sylvers played to Davis. He loved it and urged Sylvers to use the track as the lead single for Real to Reel. Sylvers reneged and gave the song to his family group, the Sylvers, delaying Real to Reel even further. In retaliation, Davis halted all financial support for the band. 
A nine-song album was delivered to Arista in 1983, with songs penned by the band with production from Jimmy Jam and Terry Lewis, Dana Meyers, William Bland, and Midnight Star's Reggie Calloway. The self-titled album was a balanced mix of funk-based dance tracks with signature mid-tempo ballads about young love. The two singles released featured no photographs of Real to Reel; they were generic Arista covers. Despite the anonymity, "Love Me Like This" received substantial radio play, but with no label support, they could not tour. Grasping at straws, Sylvers called in a favor to Don Cornelius to have the band guest-appear on Soul Train in May of 1984 to show Clive Davis that Real to Reel was ready with a captive audience.
In spite of these positives, Clive Davis had disengaged. "With all the fanfare we had come into, and signing under Leon's production company, obligations were not met, and since the obligations weren't met, we had to pay," says Leslie. "It was a no-brainer, really. You see the band; you'd want to promote us, do a video, and have us perform. They didn't do it. It was deliberate." 
Being contracted to Leon's production company created challenges for the band to move to another label. John McCain, Artist & Repertoire at A&M Records, convinced Real to Reel to continue recording while still signed to Arista. They recorded a second album at A&ampM; however, it would not be released due to contractual restrictions. They eventually disbanded by 1985.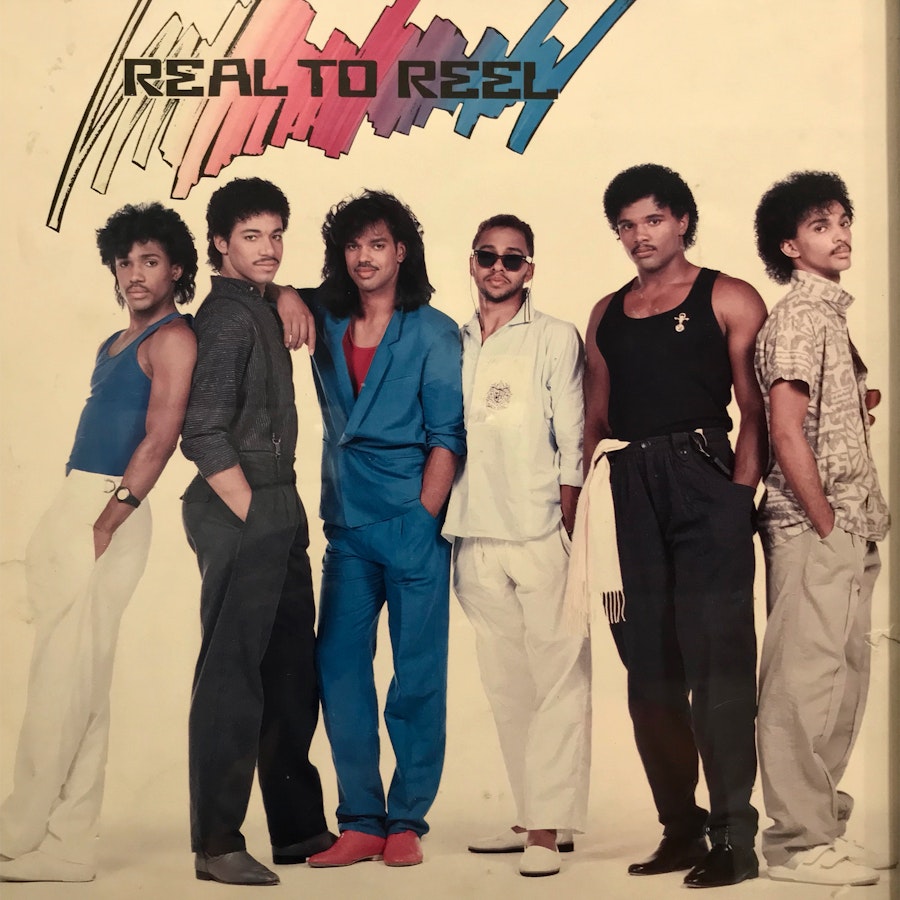 Each member continued in music over the years. Most recently, Marquis Dair won the ASCAP Rhythm & Soul Music Award for Songwriter of 2020 on "Big Ole Freak" by Megan Thee Stallion. Isaias Gamboa is a Grammy-winning producer for the Temptations and a music activist currently working on the documentary We Shall Overcome, about the intriguing history behind the civil rights movement anthem. Matthew Leslie joined a few bands and traveled worldwide with alternative rock group Amora during the '90s, and his brother Dominic Leslie wrote songs for Shalamar and Tavares.
In 2009, U.K.-based electronic producer Floating Points flipped "Love Me Like This," reminding us that quality music can never be confined in time. Real to Reel preceded bands like Ready for the World and would have effortlessly been among musicians who were redefining soul music. Though their lives are starkly different now, they often toy with the idea of reuniting to join the current resurgence of '80s funk and soul.