Introduction by Ronnie Reese
Around Chicago, Ramsey Lewis is lovingly known as "the guy who stayed."

Many jazz stalwarts native to the Windy City left home and lived elsewhere at various times. Some moved across the country—such as Eddie Harris, to Los Angeles—and others across the pond, as the "Little Giant" Johnny Griffin did in relocating to France, then the Netherlands, and back to France, where he passed away in 2008.
Lewis, however, is the one who was Chicago born and raised but never left. "He always stayed in Chicago," says Chicago Tribune jazz critic Howard Reich. "As far as I'm concerned, that wins him a few points." 
What's also remarkable about Lewis is how, at seventy-six years old, he barely looks a day over fifty. Having come of age in the heroin generation, he never succumbed to the drug peril that afflicted many of his peers. So he is, in many ways, a survivor. "He sort of epitomizes clean living, and look at the results of that," Reich says. "Look how magnificent he looks. We should all look so good."
Disc jockey Barry Winograd is a forty-year veteran of Chicago jazz radio and was a student at Evanston Township High School when he heard Ramsey Lewis play for the first time. It was the early 1970s, and as Winograd walked by an auditorium where Lewis was performing on acoustic piano, he thought to himself, "Man, that guy's got the lightest touch in the world." 
What Winograd heard was not just "touch" or style, but identity—the core of any accomplished jazz musician. 
No matter the inspiration or what type of music an artist plays, jazz is about a voice—the ability to express oneself as an individual talent. It's something that Lewis has in spades, and what has made him a professional success for sixty years.
"In jazz, in particular, musicians—if they're good—they keep on growing," Winograd says. "Whereas if you go hear the [Rolling] Stones, I expect to hear 'Satisfaction' the same way it was recorded." 
Growth was never an issue for Lewis, who evolved from classical training and straightahead jazz to commercial endeavors and electric experimentation to smooth-jazz stylings—the type which many listeners detest. But even in his most watered-down, Muzak moments, he remained funky.
"I think Ramsey did a better job with [smooth jazz] than most people," says Chicago-based jazz critic and historian Neil Tesser, author of The Playboy Guide to Jazz. "He brought something Black to it that a lot of people didn't, so that made it more interesting. You're not going to confuse Ramsey with Kenny G. One guy's got soul, and the other one doesn't."
Yes, my goodness—soul. Soul that precedes the popularity of hits like "The 'In' Crowd" and "Hang On Sloopy" that Lewis scored in his original trio with drummer Isaac Redd Holt and bassist Eldee Young. Lewis has woven many Chicago threads—gospel, blues, jazz—into his playing and, at seventy-six, has reached a point of reflection on his past. His new compositions have a deeper, often contemplative, feel to them, yet he's swinging nearly as hard as he did at the height of his 1960s popularity on Chess Records. 
The difference is in the craftsmanship, and the lifetime of musical knowledge injected into his current work. Lewis has not just survived but, over the last decade, has grown and advanced, according to the Tribune's Reich: "He's been kind of rejuvenated. And for those of us who [have] admired and appreciated Ramsey Lewis all these years, this has just been a treat—a bonus—and something more. At an age when some musicians and artists in general are recycling what they already know and what we already love about them, Ramsey is trying something new and daring, and risking falling on his face. That's what I find most significant about Ramsey Lewis today."
When Wax Poetics spoke to Lewis for this story, much of the discussion was on his early years—classical piano lessons, the 1950s Chicago jazz circuit, and the emergence of his famed trio. Work with singer, songwriter, producer, and famed drummer Maurice White and the influence of Chess producer Charles Stepney followed, with Lewis saying of Stepney, "His talent was huge. If he had lived, he no doubt would have taken his place alongside Quincy Jones [and] the big-time arranger-producers." These were the circumstances in which Ramsey Lewis became a star. 
This current act is significant, Reich explains, because it seems to be less aimed at commerce and acquiring gold records—often difficult to do in the genre in which Lewis works—and more with discovering a voice within himself. Lewis has indicated in recent interviews that he's comfortable exploring his musicality in this idiom now, so in that sense, the decades of evolution may have slowed. "He's not going to do a rap album," Tesser says. Nor would anyone want him to.
Yet there is something more to the modern-day Lewis—something that reflects a long, full life and a prolific career. As he continues to build upon his reputation, Lewis adds to an enduring legacy that jazz listeners—both in his native Chicago and throughout the world—find the most appealing. We are thankful to have him creating and flourishing, and hopeful that he continues to do so for years to come.
"I have a lot of respect for the man," Winograd says. "I think he's done a great deal for our community.
"He's a survivor. God bless him."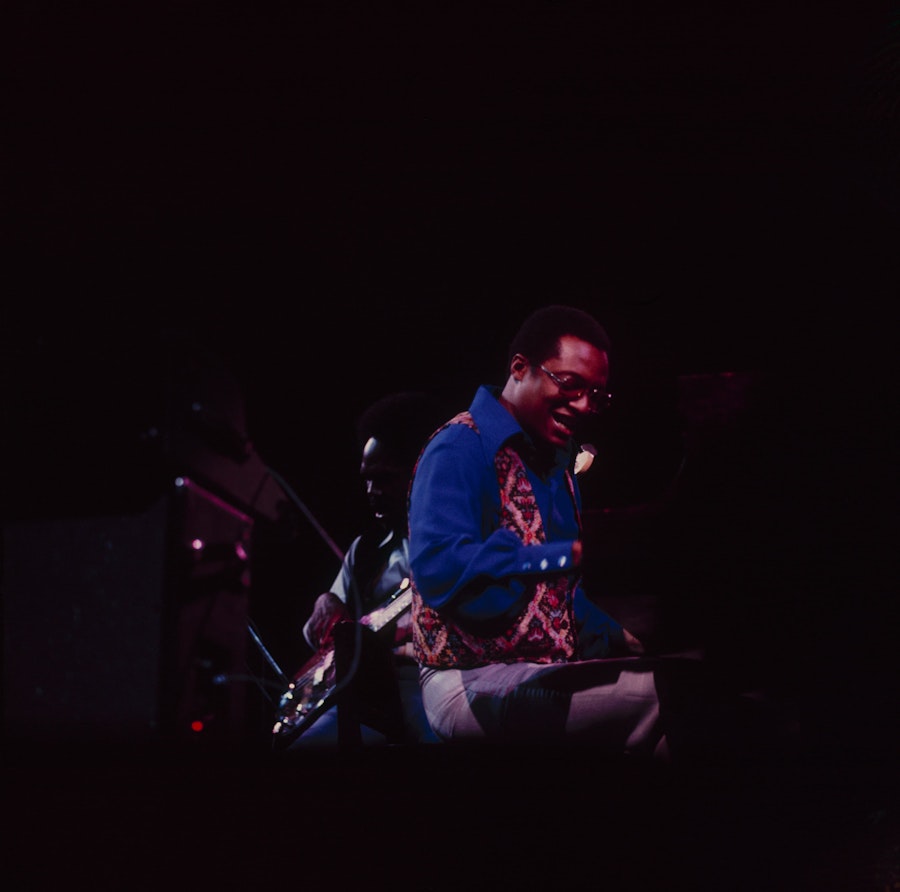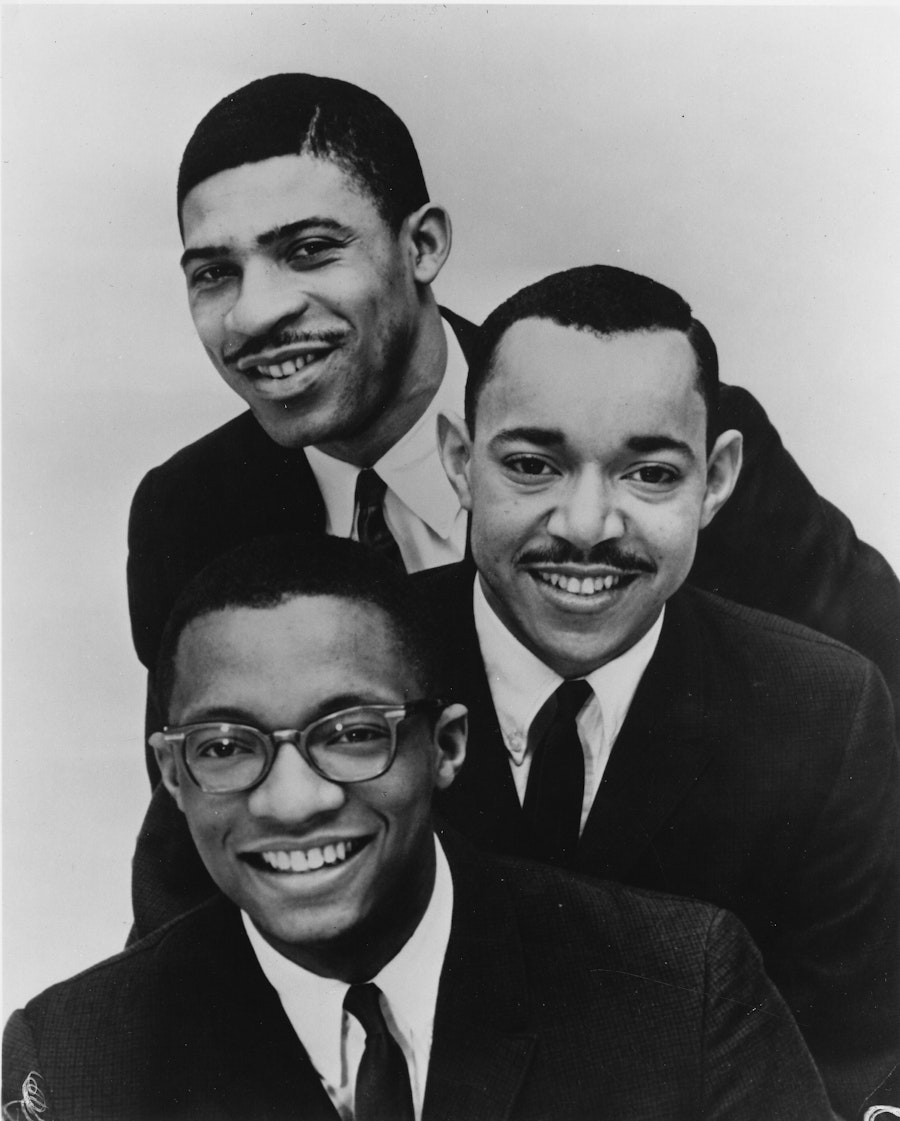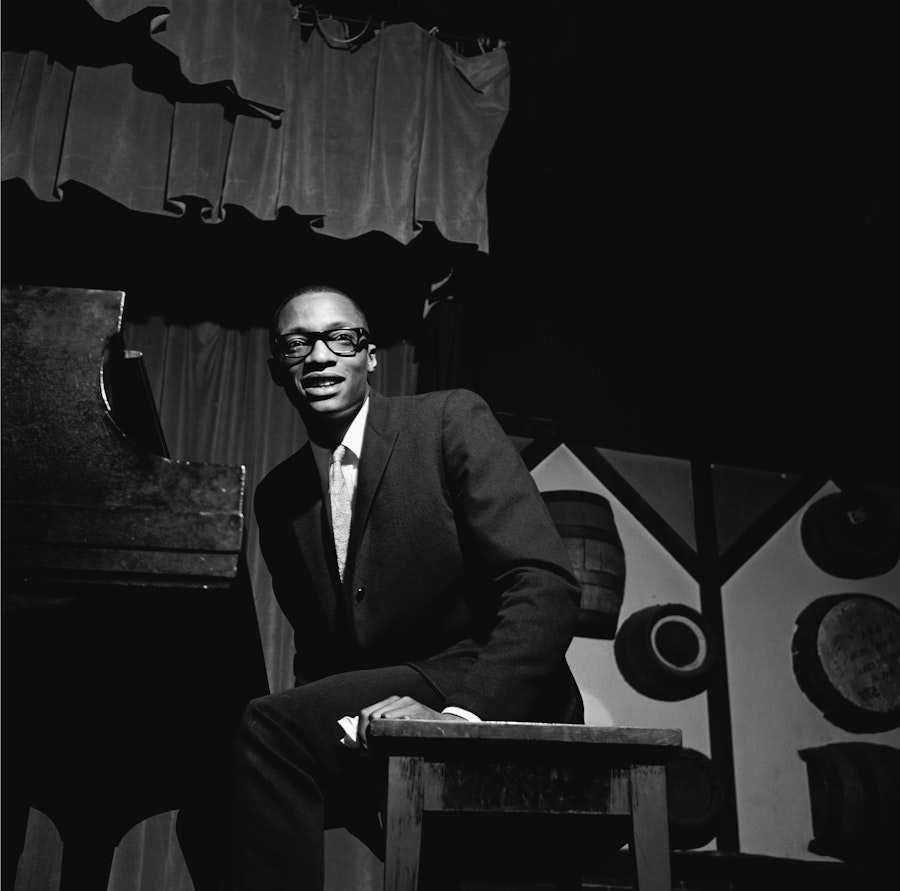 After three, four years, [Maurice] said, "You know, Ramsey, I'm gonna be leaving in the next two, three months, because we're gonna move to California, and I'm forming a new group." I thought it was a jazz quintet or quartet or whatever, and he says, "No, no, no, we're gonna play jazz, and we're gonna play R&B, rock, pop, and we're gonna dance, and we're gonna have magic…"
"Maurice, Maurice," I said. "Take a couple aspirin and take a nap. I don't know if you know what you're talkin' about. Go get some rest, man." Well, the rest is history once again. He had this vision of this group that could do wonderful things and be entertaining and very showmanship-wise, but still produce great music and hit records. And I'll be darned if he didn't do it.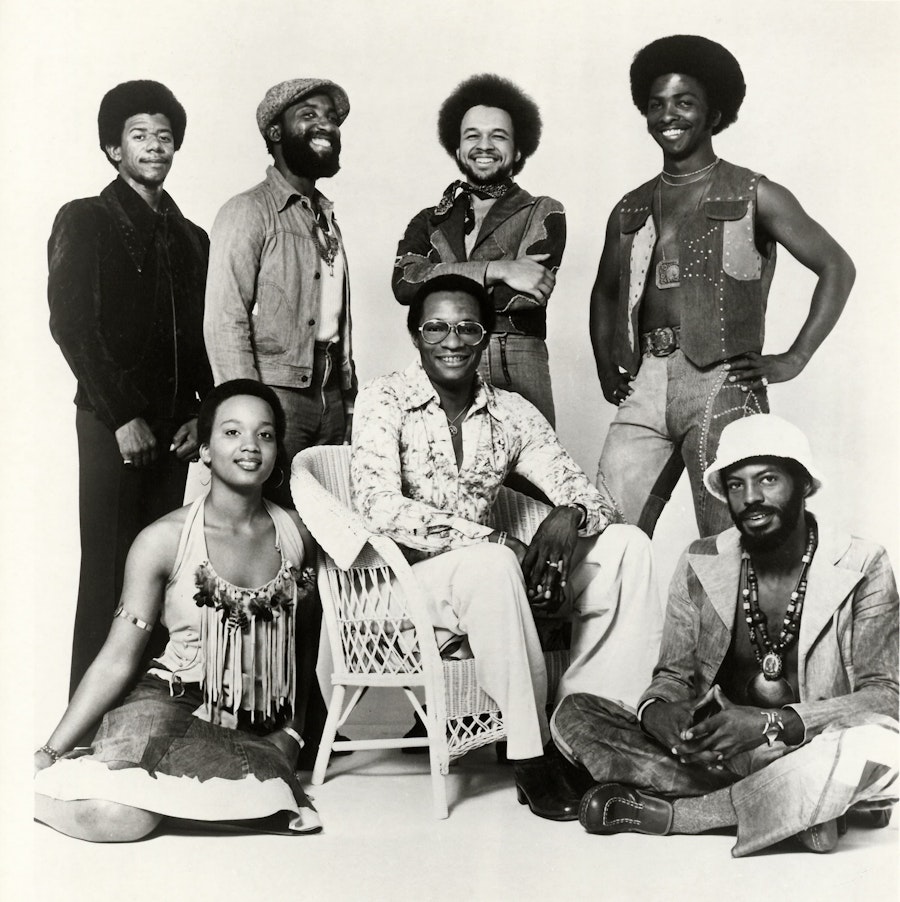 Then he said, "Oh, by the way, there's this other little thing. I don't even know if you want to do it, but it's a nice melody. It's only a twelve-bar melody. It's kind of an R&B, Brazilian rhythm. We don't have a name for it. We don't have words for it. But if you wanna…" So I said, "Yeah, we're here." Shit, it took three or four days to do "Hot Dawgit." I think it took one day to do this other song. It was all done, and he said, "You know, it would sound good if it had some voices on it." I said, "But we don't have words. What are you gonna do?" He says, "I'll tell you what, we'll just say, 'Way-yo, way-yo…' " We finished that, and he was leavin' to go to the airport. I said, "What are you gonna name this other song?" He says, "Uhhh…call it 'Sun Goddess.' " And he said, "Don't worry. Put 'Sun Goddess' on the album, but the single is 'Hot Dawgit.' "
I think "Hot Dawgit" sold about five copies. But once again, Columbia Records called and said, "The single is gettin' a little airplay, and it's selling a couple here and there, but people are comin' in and asking for the album like it's a single. People are coming in asking for 'Sun Goddess.' And it's not on the single, so they're buying the whole album."
And on that record, Maurice White played, Verdine [White] played on it. At least three or four Earth, Wind & Fire guys played on it, especially in the rhythm section. So later that year, Maurice said, "We're gonna go out and do a tour. You wanna come? You open, and then we'll come on, and we'll bring you back on to play with us, and we'll do 'Sun Goddess.' " So we did about twenty-five dates that fall [of '74], and that was an experience, because, being a jazz trio, you don't play 18,000–20,000-seat auditoriums; and you don't travel by your own private plane; and when [the plane] lands in private airports, you don't have six limousines waiting for you; and you don't have three or four semitrucks and two buses of crew. So it was really an experience.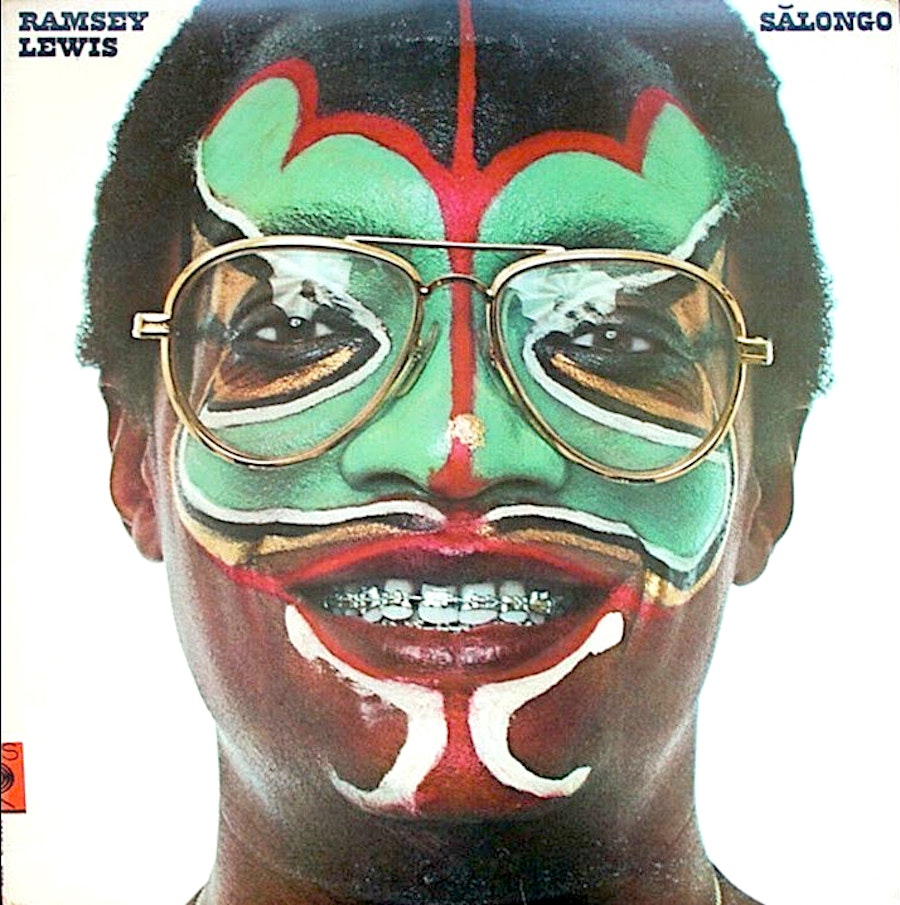 But he sent the picture back to Columbia Records, and [Berg] had won awards for covers. He was really, really good, and he just insisted. I think even Bruce [Lundvall, vice-president in charge of jazz at Columbia] was like, "Ramsey, this is outstanding." 
Anyway, long story short, I said, "Okay, go on and do it." It's one of the periods in my life that I laugh at. .
Now in his seventy-sixth year, Ramsey Lewis has, to date, released seventy-six albums. His most recent is titled Songs from the Heart: Ramsey Plays Ramsey.