"Simply put, jazz critics are not my favorite people," says Creed Taylor. "And I'm not their favorite producer."
The legendary founder of CTI Records, the great '70s jazz record label, sits in the H2O Grill, a restaurant near his apartment by the East River in Manhattan. Taylor turns eighty this year. You'd never know this is the same man whom his former artists describe as both a creative genius and dictator in the recording studio. He is cordial and unfailingly polite. The seminal jazz record producer seems more like someone you'd meet in the accounting department of a big label.
Still, you get a feeling for Taylor's passion when he defends his work at CTI. He knows the jazz purists preferred label heads like Prestige's Bob Weinstock or Blue Note's founders Francis Wolff and Alfred Lion, who were hands off. They were perfectly happy to document Art Blakey and Miles Davis in the studio with their road bands playing material honed on their nightly gigs. That wasn't Creed Taylor's approach. He was an auteur who used CTI artists like trumpeter Freddie Hubbard, guitarist George Benson, and saxophonists Stanley Turrentine and Grover Washington Jr. to achieve his musical vision. "Creed was a real producer," laughs flutist Hubert Laws, another CTI mainstay. "Some of these guys—I'm not going to say their names—come along asking for producer credit after you've got the project finished."
This is what really rankled critics: CTI albums reflected Taylor's personality as much as those of his musicians. The producer had favored high concepts. He produced George Benson's White Rabbit, which is really a flamenco jazz record. He mixed jazz with classical music on flutist Hubert Law's Rite of Spring, and Deodato's Prelude with its hit version of Richard Strauss's "Also Sprach Zarathustra," better known as the theme from the movie 2001. Taylor recorded Freddie Hubbard playing Paul McCartney's psychedelic "Uncle Albert/Admiral Halsey" and jazz-age cornetist Bix Beiderbecke's impressionistic "In a Mist." 
The critics were right about one thing: Taylor sometimes obscured the work of CTI's artists with his eccentricities. He tarted their albums up with glossy string and brass overdubs that smacked of Hollywood. But more often than not, the records were marvelous. He had a gift for putting the right players together in the studio. His soloists were some of the finest in the jazz world. His rhythm sections were the absolute best. The grooves on Taylor's records were impeccable. "I think what Creed learned along the way was to trust the rhythm section," says Ron Carter, the CTI house bassist. "He trusted us to make those arrangements work."
The result was a new genre of sophisticated jazz funk. "He was a genius," says Bob James, a CTI house arranger and pianist who launched his hugely successful career as a solo artist with Taylor. In less than half a decade, Creed made dozens of dazzling jazz albums that transformed the careers of his artists. "He made George Benson a star," said Freddie Hubbard. "He made me a star."
If only it could have lasted longer. In 1974, Billboard magazine named CTI jazz label of the year. Then it all came crashing down in an orgy of lawsuits and recriminations. This is the story of the spectacular rise and fall of Creed Taylor and CTI Records.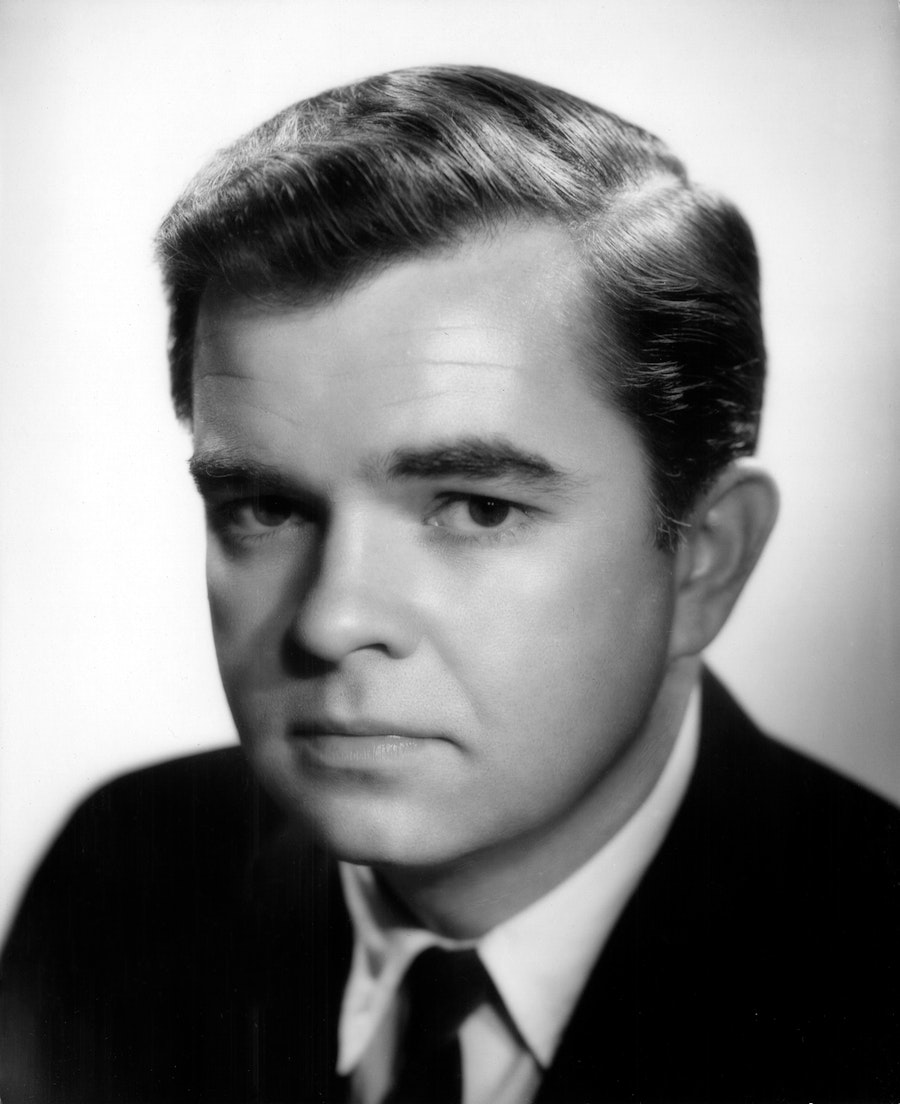 Creed Taylor: I grew up in Bedford, Virginia, literally two mountain ranges from Bristol, Tennessee, where the Carter Family lived. They invented bluegrass. Anyway, at this high school close to where I grew up, I saw Bill Monroe, the Carter Family, all those guys. I didn't really like that kind of music.
I also heard the big bands that came through. Benny Goodman, Woody Herman, Louis Jordan. That's where I discovered jazz. Then I discovered Birdland. I could pick up Symphony Sid's show on the radio after midnight. I heard him describing all the activities at Birdland. He'd say, "There's Dizzy talking to Kai Winding. I wonder what they are talking about? And meanwhile, Miles's group is on the bandstand." I had my own private earshot into what was going on in New York. 
Why did it appeal to me so much? Why do some people like pork chops smothered in onions? I wish I could verbalize it. I just loved the music. Then I heard these 12-inch Jazz at the Philharmonic records in the early '50s while I was at Duke University. They were not very well recorded, and they had interminable solos. At the same time, I bought a 10-inch Zoot Sims record on Prestige or Blue Note. I thought, "That sounds really good." I thought that I'd like to make records that were as exciting as Jazz at the Philharmonic records and sounded as good as the ones on Prestige or Blue Note. 
I wanted to be a trumpet player. But I decided shortly after I hit New York that I didn't want to spend my life as a studio musician. But I knew what I wanted to do in the recording studio—even though I'd never been in the recording studio. 
A friend of mine had talked this young Swiss guy into founding Bethlehem Records. They were recording big-band stuff and getting deeper and deeper into the hole. I went by the office in New York in 1954 and said, "I can make some records that will sell." I started hanging out at Charlie's Tavern, where I met folks like Quincy Jones, who became a good friend. He helped me put together small groups. Then I'd take them out to Rudy Van Gelder's studio the next day in New Jersey to record them. Word got around. Musicians started saying, "We should listen to this guy, because the records are working out."
In 1956, I went to ABC-Paramount, where I made all kind of records. I recorded flamenco stuff. I did college drinking songs. I even did Chinese music. It's an experience, doing a record. You think how it's going to sound, and you're wondering if people out there are going to like it.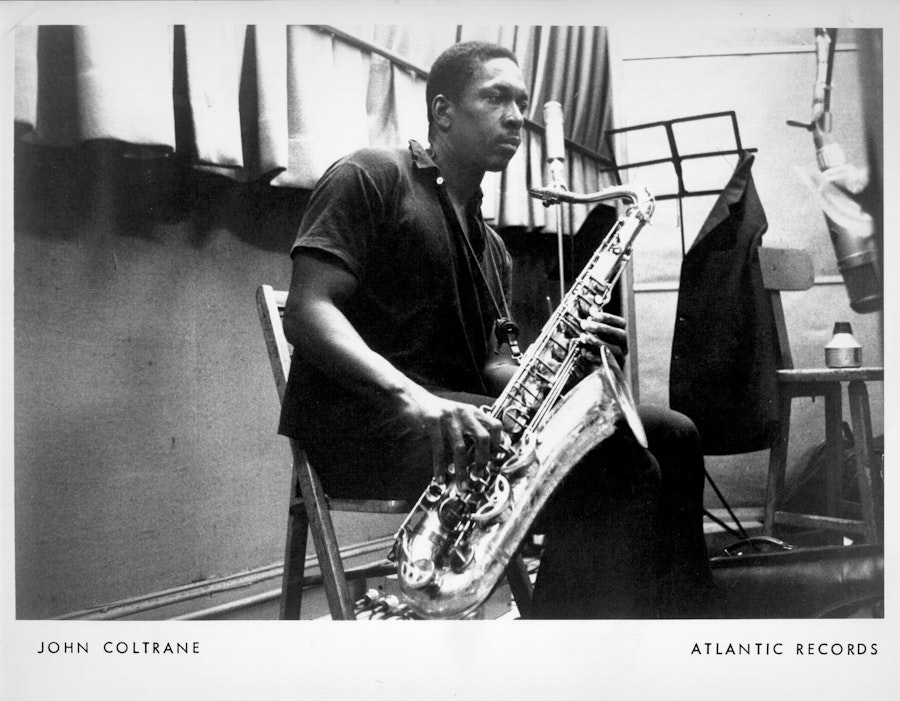 These records sold so well that ABC-Paramount let Taylor start a new jazz label at the company called Impluse. One of the first artists he signed was saxophonist John Coltrane.
Creed Taylor: "It was a case of being in the right place at the right time. Coltrane was coming out of his contract at Atlantic. I'd known him from many long nights at the Village Vanguard. The whole record company would want to sign him. He could have gone with anybody. But we got together. He'd known my productions for a long time. He was very quiet. Once he kicked his habit, he became very religious, very devout. The two things in his life were religion and music. Musicians told me that when they went out to his house on Long Island, if he was practicing, they'd have to sit out in the living room and wait until he finished. If they had to wait half an hour, so be it. It was like entering the temple of Coltrane. I guess there's how he mastered his sheets of sound. I produced his first record for Impluse, Africa/Brass. I thought we should do something different, not the usual tenor sax, trumpet, trombone, rhythm-section date. Any minute detail that I suggested, Coltrane agreed with. I wasn't trying to change the way he spoke through the saxophone. Eric Dolphy was the arranger. He was very open-minded. If I had something valid to suggest, he was more than happy to do it. That helped the session a great deal. Coltrane just played. He left the arranging to Eric and the production to me. He was a very nice person if you can just walk away from the God-like image that's been created for him.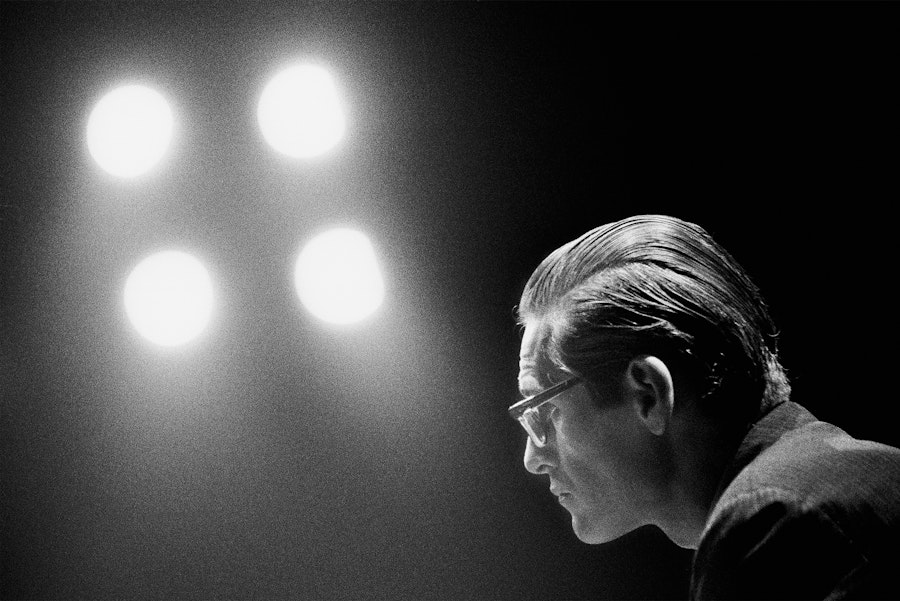 Shortly thereafter, Verve hired Taylor away from ABC-Paramount in 1961. 
Creed Taylor: I could hardly wait to start recording all the talented players they had—Stan Getz, Johnny Hodges, and Jimmy Smith. I signed Bill Evans. We did Conversations with Myself  [the Grammy Award–winning record where the pianist overdubbed three keyboard parts]. You know, if anybody talks when that record is on, it just infuriates me. You have to listen to that record. It takes concentration. Bill was an intellectual with very definite political opinions—Democrat, left of center—which I go along with to this day. And we had the same musical tastes. The only thing about Bill was his habit. He'd come by my office and pick up promos from my secretary. One night, I went up to 125th Street to talk to a disc jockey at a bar. Along came Bill with a box of promos. He was peddling them to the guys at the bar. That saddened me. But I got over it.
And Stan Getz? I'll never forget back when I was in college walking across the campus with my transistor radio and hearing that Stan Getz solo on Woody Herman's "Early Autumn." That sound, that marvelous pleading sound! It just appealed to me. And his vibrato was, like, wow!
I only had one bumpy occasion with him. It was at Webster Hall when we were recording Focus [Getz's famous 1961 Verve record with strings arranged by Eddie Sauter]. Stan showed up at 10:00 AM with a quart of Dewar's and a bottle of Alka-Seltzer. He went into the studio and put the Dewar's on the floor and the Alka-Seltzer up on a stool. After about an hour into the date, he started getting very disagreeable. I just said, "I don't want to record today." We came back another day. Stan was fine. It was a beautiful album—just Stan with a string orchestra. We had [drummer] Roy Haynes on one cut, but he was just playing a snare with brushes.
But Stan was a strange fellow. He won a Grammy in 1963 for best jazz soloist for "Desafinado" on Stan Getz/Charlie Byrd Jazz Samba [the Verve album produced by Taylor that introduced bossa nova to the American public]. He didn't want to come with me to the Grammys to get it. He said, "You take it." He wasn't even that thrilled with the tune. It didn't matter. He could play "Old McDonald Had a Farm" and make it sound fantastic.
Soon after, Taylor produced the saxophonist's Getz/Gilberto, which spawned the hit single "The Girl from Ipanema." The album went on to win Grammys for best album and best single in 1964. Taylor was named producer of the year at the awards ceremony in New York City. There, he met Herb Alpert and Jerry Moss, founders of A&M. They ended up hiring him to create his own house jazz label at their company. The name: CTI—Creed Taylor Incorporated.
This is where the famous CTI style emerged. Taylor personally oversaw every aspect of the production process. He signed artists like trombonists J. J. Johnson and Quincy Jones, Brazilian composer Antonio Carlos Jobim, guitarist Wes Montgomery, and saxophonist Paul Desmond. He recorded them at Rudy Van Gelder's studio. More often than not, he hired pianist Herbie Hancock, bassist Ron Carter, drummer Grady Tate, and Brazilian percussion wizard Airto to back them up in the rhythm section. He enlisted Don Sebesky to sweeten the results with strings and brass. (Sebesky would later do the same on famous CTI albums by Hubert Laws, Freddie Hubbard, and George Benson.) 
Creed Taylor: Here's the way Don and I worked. We had a red phone in Rudy's booth and one on the conducting stand. It was a one-to-one phone. Nobody could hear what Don was saying or what I was saying. Don always had a copy of the arrangement prepared for me so I could follow exactly what's going on. I could say to Don on the phone, "When you get to letter B on the fourth bar, so-and-so is not making it. So take that part out. Also, the violas and the violins are screwing [up] on this part."
Don Sebesky: Creed is an introvert. He would use me as a way to communicate with the musicians. He never actually did. He stayed in the booth. I remember him saying, sotto voce, "Tell J. J. Johnson he's playing a little sharp." That was my job. I had to tell J.J., "Man, can I talk to you for a moment?"
Creed Taylor: I'm not going to waste my goodwill by criticizing J. J. Johnson—not when I've got Don Sebesky, who didn't mind doing it at all.
The CTI album covers themselves were works of art. Taylor used the exotic photography of Pete Turner, who traveled the world for magazines like Esquire and provided the producer with striking imagery from Africa, Southeast Asia, and South America that set his jazz records apart from all the others.
Don Sebesky: Creed discovered Pete Turner. He just said, "This is my guy." He said, "Show me what you've got this month." Then he used Pete's photographs. Creed didn't deviate at all. He wanted excellence in aspects of record production: the best musicians, the best photos, the best sound engineer, the best he could get. But it was unified, it had continuity, it has a style like any other artistic endeavor. There was this set of guidelines that we now know to be the Creed Taylor style.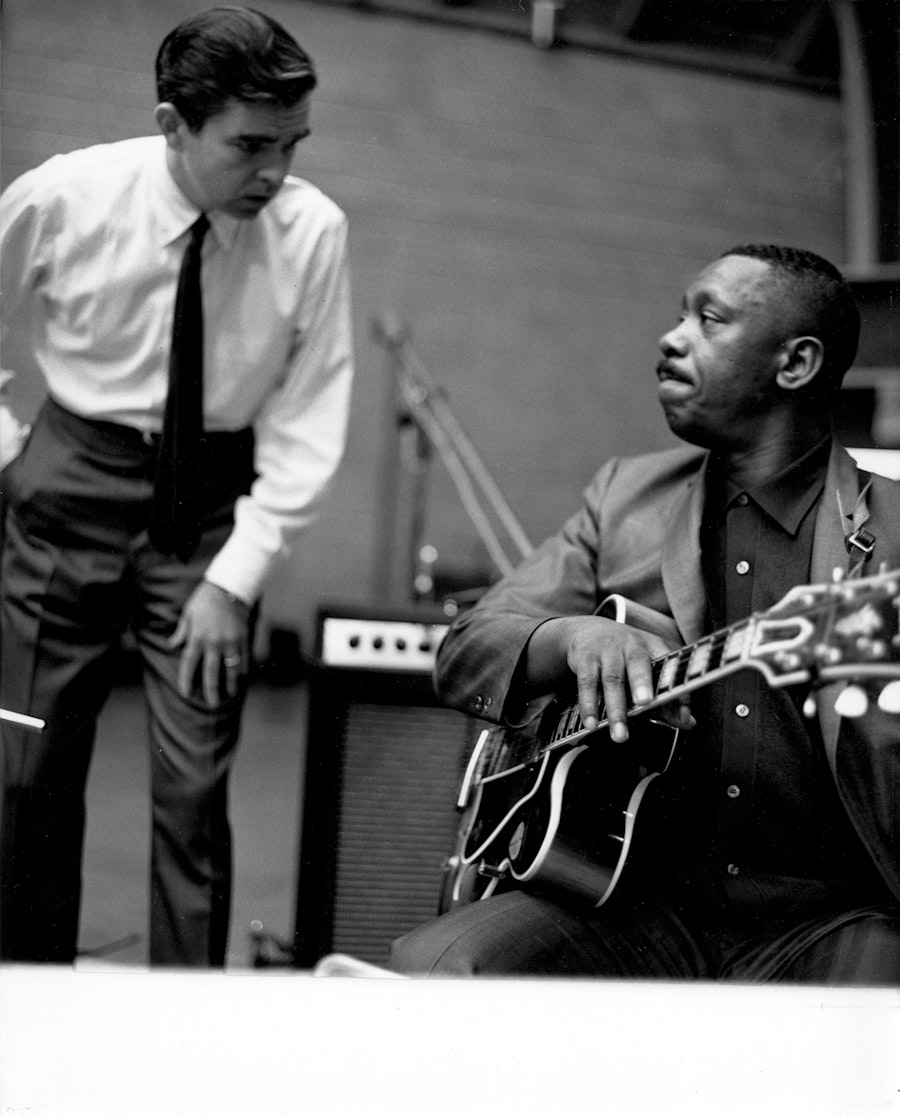 Taylor had his biggest success at A&M with Montgomery's A Day in the Life. The guitarist applied his signature technique to pop tunes like the aforementioned Lennon and McCartney song and the Association's "Windy." The string-laden album went gold. But the Village Voice's Gary Giddins lambasted Taylor after Montgomery's tragically premature death in 1968 for failing to capture the guitarist playing straightahead jazz at the height of his powers. "No one twisted Wes Montgomery's arm to make commercial records," the critic wrote. "What is unforgivable is that Creed Taylor didn't respect Montgomery's artistry enough to ensure its preservation." At the same time, however, A Day in the Life was wildly popular and brought new listeners to jazz.
Don Sebesky: Wes had an audience before he went with Creed. It was X. When he did "Windy," and it became X times ten, people lined up around the block to see him. He would play "Windy," and then he could do whatever he wanted, Monk, whatever. It brought people in the jazz fold. 
The funny thing is, when we first went into the studio to record Wes with strings, we were going to record it all live. We did a couple of takes. Nothing was happening. Wes was clearly uncomfortable. He said, "Man, these cats all went to Julliard. I shouldn't be in the same room with them." You see, he couldn't read music. He was just natural talent, kind of a savant.
Creed Taylor: He'd never been faced with a situation like that. It was an embarrassing thing for him as a musician. There were all these string players sawing away, and he couldn't read a note. Wes sat there with a blank look on his face. So Don made Fender Rhodes tracks of his parts. Wes took them with him on the road, and he learned them. Then we figured it didn't make sense to have a whole bunch of string players in there with Wes. So we just added them later. After that, we didn't do a live date with strings with anyone else. Why did I use strings on so many records? Because I wanted to get them played on the radio. It's as simple as that. It was an uphill battle. You had to get acquainted with the disc jockeys. The Black stations had a jazz show after midnight. If the jazz guys got a reaction to the record, they'd tell the daytime jocks. That's when the records would become a big thing. The strings helped. So did the pop songs.
Taylor wasn't the only guy at A&M who had ideas about blending pop and jazz. Herb Alpert had some too. It wasn't long before Taylor decided it was time to go out on his own.

Creed Taylor: Herb started making suggestions. I told myself, "You gotta get out of this situation." It got to the point where I was being inundated with stuff I didn't approve of. I felt I was wasting too many brain cells trying to get around this situation. He had some idea about the Supremes for this Paul Desmond record. They were very popular at the time. He'd go to the piano in Jerry Moss's office. He'd play four bars of something, then he'd say, "Do you think that would work?" What was I, some third-rate record producer? So I split. Believe me. Herb is not a pushy guy. It wasn't a matter him of him telling me what to do. It was just all this suggesting.

In 1970, Taylor launched CTI as an independent label. Now that he was his own boss, the producer went after the players he'd always wanted to record. First on the list was Stanley Turrentine, the soulful tenor man who would make great records like Sugar, Salt Song, and Don't Mess with Mr. T. for the label. His first date, however, ended up instead being the first release by classically trained jazz flutist Hubert Laws, another soon-to-be CTI star.

Creed Taylor: I had booked a studio in Memphis with Elvis Presley's rhythm section, and it was supposed to be Stanley Turrentine. At ten o'clock in the morning on the day of the date, I get a call from Stanley. He says, "My lawyer won't let me come down, because we didn't sign a contract." So I called Hubert Laws.

Hubert Laws: I had one of the best jobs in New York City for a musician. I was in The David Frost Show band led by Billy Taylor. He told us, "I've convinced these television producers that you guys are special. We can't have you coming in and out and getting subs all the time." I took off one time for religious purposes. The second time, Billy said, "I'm sorry, but if you take off again, I can't take you back." But I got this call from Creed, so I went. That was one of the best moves I ever made. That record was Crying Song. It was the beginning of my relationship with CTI, which was fantastic.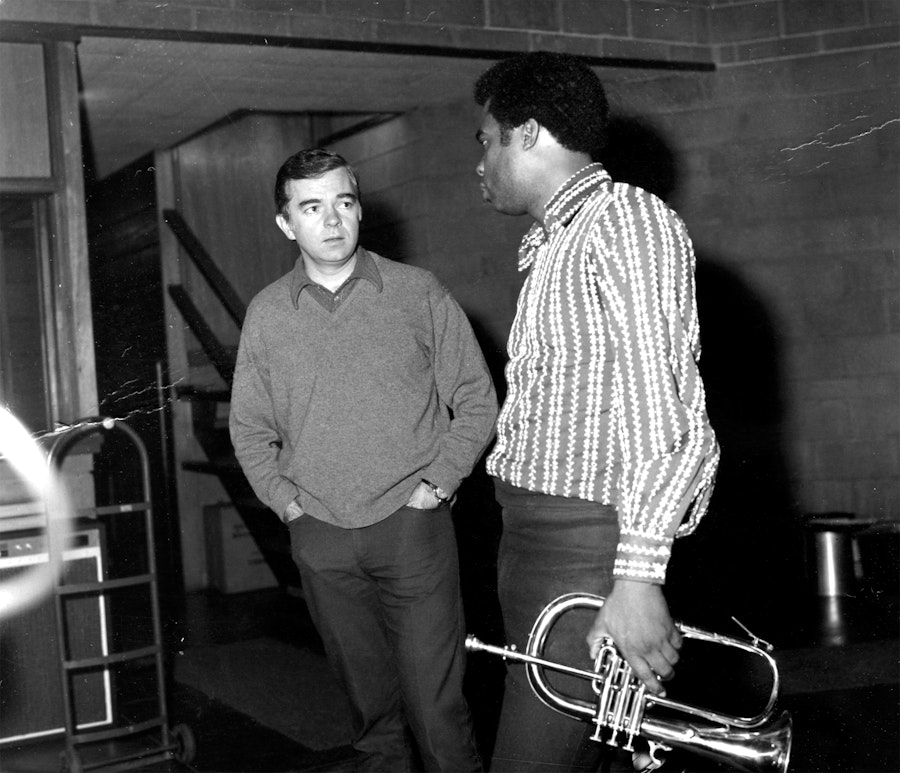 Next on Taylor's list was Freddie Hubbard. A decade earlier, Taylor produced Oliver Nelson's classic Impulse recording, The Blues and the Abstract Truth, and he was blown away by Hubbard's impassioned solo on "Stolen Moments." As soon as he could, he put Hubbard in Van Gelder's studio with saxophonist Joe Henderson, pianist Herbie Hancock, bassist Ron Carter, and drummer Lenny White. The result was Red Clay, the seminal jazz-funk album that put Taylor's fledgling label on the map. But to hear the participants tell it, the session was as smooth as you'd guess.
Ron Carter: Freddie came in at the last minute, scuffling. He was still writing the music for the date. It was our job in the rhythm section to make his songs work. Of course, we hadn't even heard the pieces.

Freddie Hubbard: It was weird. Creed made some suggestions. He wanted Herbie to play organ on one song. Herbie had never played organ. Lenny had this steel drum. Herbie didn't like the sound of it.
Creed Taylor: Lenny White did have kind of a strange drum sound; I remember that. I don't know what we did about that. I think we talked to Rudy. We did something. Obviously, the record turned out to be quite good.
Hubbard, Turrentine, Laws, Benson, and Carter quickly became CTI's public faces. They were the label's house band. They recorded their own albums as leaders and played on each other's dates. But behind scenes, Taylor was firmly in control. He picked the lineups for each session.

Creed Taylor: I have my favorite bass players, my favorite drummers. Certain players I wouldn't have together on the same date, but I might have one of them on another date. Well, look, it's like a baseball manager. It's a different aesthetic. But it's similar. You count on your main pitcher to go seven innings. Then you bring in your closer, the guy who's gonna finish the game up. Then you have a shortstop. Maybe he's not hitting that well. So you have the designated hitter. I mean, here's this guy [former Yankees manager] Joe Torre. He's calling all the shots. He knows when he's going to take that pitcher out of the game. Even though on the surface, it bears little resemblance to music in a sense, it's the same thing. It's a team of outstanding players who are out there to win the ball game, and they've got guidance.

Hubert Laws: The guys Creed chose had a special sound. I mean sonically, not so much their concept of playing. All you have to hear is one note, and you know it's Stanley Turrentine. Nobody else had Freddie Hubbard's sounds. Same with George Benson. I thought I was the least of them. I feel I play much better today than I did back then. But Creed chose me to be a part of that. I was honored.
Don Sebesky: And Ron Carter? His sound filled up the entire spectrum of the lower register. That was what was so good about it. He was the cornerstone of the rhythm sections on all these records. You can't go wrong if you have someone like Ron in the rhythm section. No matter who goes out and plays in front of that rhythm section, they are going to love it. 
John Snyder (the label's lawyer who later founded the Horizon jazz series for A&M): A lot people didn't like those records because they were kind of canned. But it was professional record producing at its highest level. It was Creed's vision. It was attention to every detail—he made sure the recording quality was the best in the world, the cover was best in the world. We're not talking second best. We're talking about the best. And he spent money lavishly to achieve it.
Bob James: One of the things I can remember is that Creed and Rudy would not let the records be longer than eighteen minutes on a side. If you went any longer, you have to squeeze the groove. You'd lose bass, and you'd lose quality. Rudy would make the groove wide, which translates into better bass. I really think that's one of the reasons Ron became such a big star. Those CTI records just made him sound so good.
Serious jazz fans had always admired the musicians Taylor signed to CTI. But now that he was producing their records, they had hits on jazz radio.

Freddie Hubbard: Creed got me to Japan. That was a big part of my career. He got me a Grammy for First Light [the trumpeter's third CTI record]. So I will always be grateful to him. He was a good producer, and he had nice album covers too. You could do a few so-called funk tunes with Creed. He made me record The Godfather theme. He had me do this one thing, "Kicking the Habit" by the Beatles? [It was actually John Lennon's "Cold Turkey" released on the CD version of Red Clay.] But they were all hip tunes. He'd say, "Why don't you do some of these songs? You'll sell more records." He had me playing these songs by Bix Beiderbecke. You ever hear "In a Mist?" I had to take that one and practice it. People said, "Why are you doing that?" I said, " 'Cause Creed told me to do it."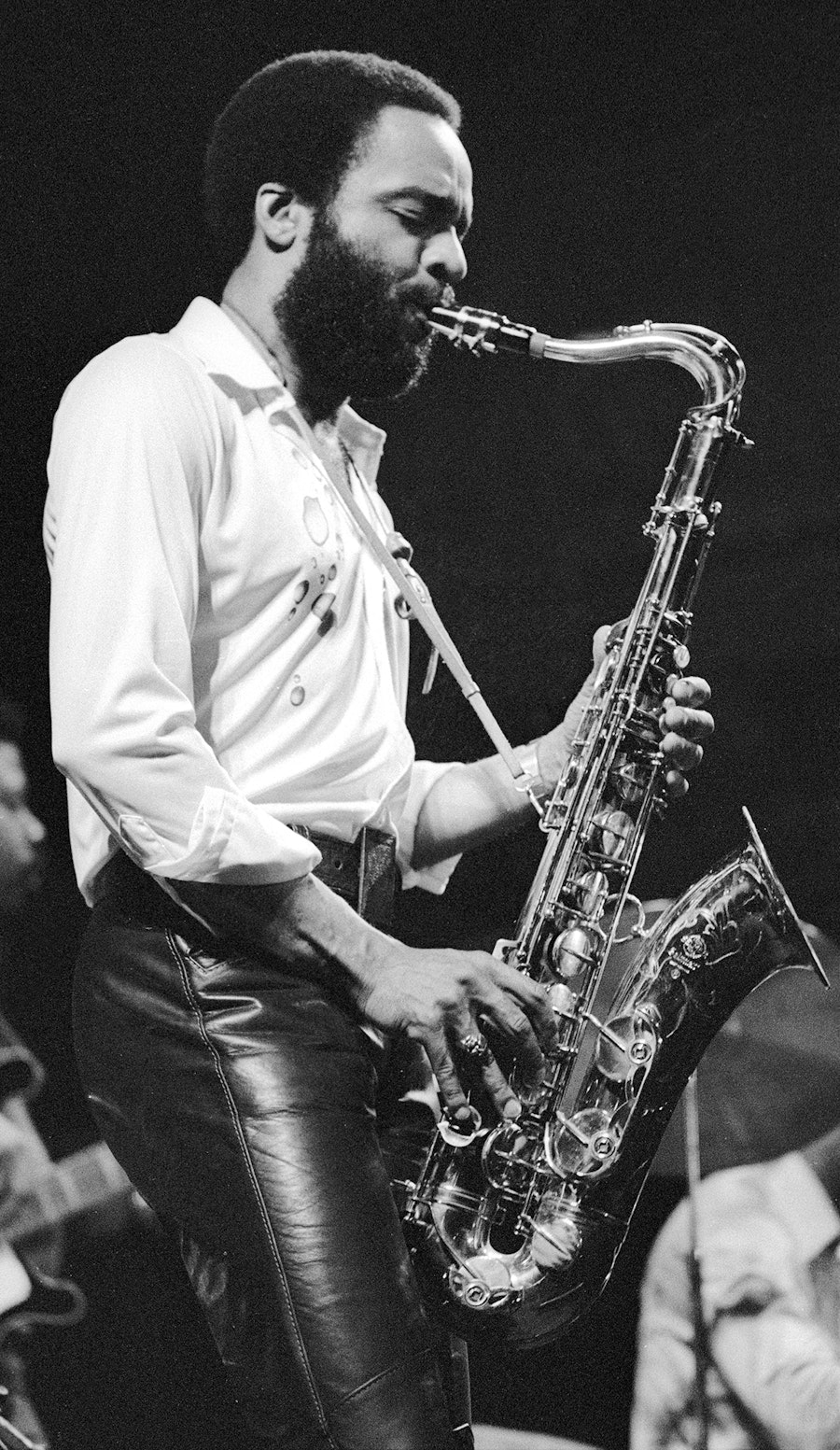 Taylor had even bigger ambitions. He started a funkier jazz label called Kudu, which became the home of alto saxophonist Hank Crawford, organ player Johnny Hammond Smith, singer Esther Phillips, and a newcomer, saxophonist Grover Washington Jr. The house rhythm section at CTI's sister label was drummer Steve Gadd, guitarist Eric Gale, and keyboard player Richard Tee, who later formed the band Stuff.
Creed Taylor: The Kudu is an African antelope, right? The color combination [in the logo] is actually Jamaican—the green, black, and red. So that was supposed to be, with apologies, the R&B side of CTI. So we could go into the radio stations and give the guys something they could really get into. Then they would follow some CTI jazz. It was sort of a trade-off, a mix and match.
Bob James: For whatever reason, Creed didn't want all his records to be on CTI. So he started Kudu. It was more African American, even though we weren't using that term then. It was aimed at the R&B audience. So Creed was sticking the funkiest, most R&B-influenced albums over there. 
John Snyder: He put those expert groove players in the studio with Hank Crawford. All of a sudden, Hank Crawford was selling two hundred thousand records. Nobody sold as many records as they sold with Creed. 
Bob James: I was the arranger on Grover's first session in 1971. I had written all these arrangements, but they weren't for Grover. They were for Hank Crawford. The concept was to have a horn section and do it live. There were three saxes, a trumpet, and trombone. Grover was in the sax section. He had been hired to play tenor. The arrangements were written for Hank playing alto. We all arrived in the studio—everyone but Hank [who was in jail]. Creed was kind of desperate. He just asked Grover to be the lead guy. Grover hadn't brought an alto; I don't remember if he owned one or not. 
Creed Taylor: [Hank] was in Memphis. He'd been picked up before for holding marijuana—a terrible drug. [laughs] He was a three-time loser. Down South, you can't be Black and be a three-time loser. He coudn't get word to us until 1:00 PM at Rudy's studio. I finally said, "Grover, you have to play Hank's part, because we can't not do this record." So I rented an alto sax, and Grover played it.
Bob James: We were late getting started, but we did the session. That was the project that became Inner City Blues. It was a huge record for Grover. Hank Crawford was not particularly happy about that.
John Snyder: Grover was just sitting in the section reading music. Then he sells four hundred thousand copies of his first record. He didn't even know what hit him. All the Kudu records sold like crazy. But the other records did too. George Benson sold well. One hundred fifty thousand, two hundred thousand records. Freddie Hubbard and Stanley Turrentine too. 
Hoping to sell even more records, Taylor took his artists on the road, billing them as the CTI All-Stars. The tours yielded several fine live albums, including 1971's California Concert: The Hollywood Palladium and the three-part CTI Summer Jazz at the Hollywood Bowl, recorded in 1972. For $7.50, audiences could hear Hubbard, Laws, Turrentine, Crawford, and Benson, and their Kudu counterparts, perform their hits backed by James, Carter, Airto, and drummer Jack DeJohnette.
Creed Taylor: The Hollywood Palladium [concert] was a huge sellout. We did the same thing at the Hollywood Bowl. It was a near sellout. I remember, at the last minute, I called up this plane company to drag a banner along a beach on Saturday before the show, and it said "CTI All-Stars Hollywood Bowl Premiering Tonight." And as soon as that plane started flying with the banner, the tickets started selling. We did a lot of stuff like that. We would go to Cincinnati, Chicago, Detroit, Boston, and down South. The CTI band was really an aggregation of the soloists who had their own albums to promote. Each player could play with a large ensemble to more or less replicate his recorded album. If it hadn't been for the large ensemble, it certainly wouldn't have had the same impact. 
Ron Carter: The tours? They were great. What always amazed me was, the other jazz labels never picked up on that. Creed took this band on tour to Japan. It's the same band onstage as on the records. I couldn't understand why Blue Note and CBS didn't pick up on this. And just to see all those guys for more than twenty minutes was wonderful.
Hubert Laws: Those tours were very enjoyable for me. That was the first time I went to Japan. They received us like we were rock stars. There were these huge banners saying at the Narita Airport that said: "Welcome CTI All-Stars." It was a great experience. I was always taking photos. We had a great time on those buses. Sometimes, we'd go by train. But it was always high quality, first class.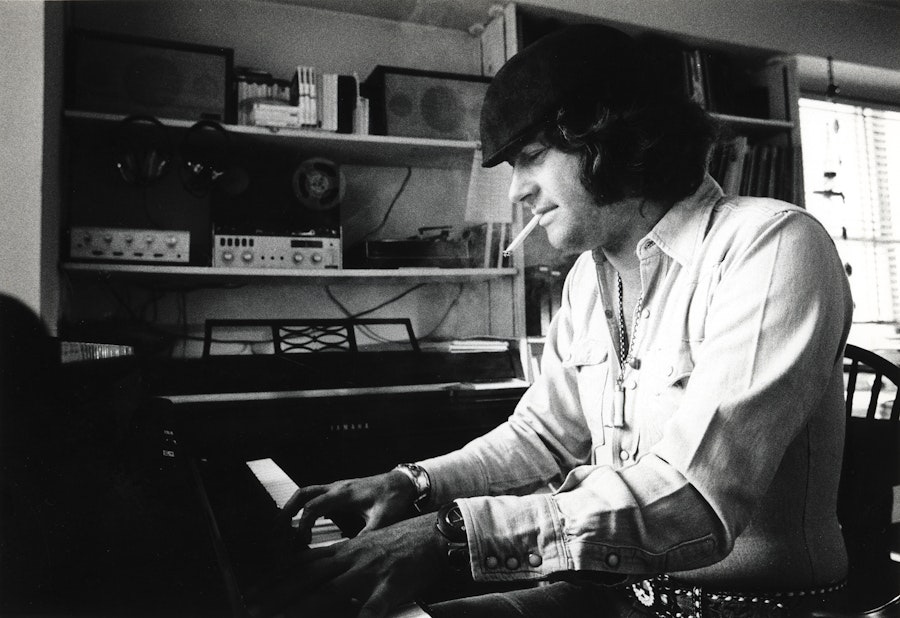 And the hits, forgive the cliché, kept coming. In 1972, Brazilian pianist-arranger Eumir Deodato's Prelude sold five million copies.
Creed Taylor: I knew ["Also Sprach Zarathustra"] was going to be a hit, but not that big. I figured if Eumir can pull it off so it swings, then we have something really great going, because it's such a universal melody. How can you miss? It wasn't just the arrangement that they got going. It was the Deodato's piano and the other rhythmical components in the studio. We had two bass players, Ron Carter and Stanley Clarke, on that one.
The following year, Washington had his biggest CTI record, Mister Magic. 
Creed Taylor: Eric Gale was with Roberta Flack at the time. He made this tape of "Mr. Magic" that he had just recorded with Roberta. He gave it to me. He said, "The tune ain't shit, but why don't we give it a try?"

Bob James: I prepared the arrangement. We spent hours going over the groove. I had this little chunky piano-chord rhythm thing and a bass line. Eric added this magic counterpoint guitar line. It just kind of jelled.
Creed Taylor: Bob kept doggedly adding this, going over and over until it finally locked in. It was Harvey Mason, Eric Gale, and Gary King. It was just unbelievable, unbeatable.
Bob James: We were trying to figure out how to cut it, because every time we played it, it was just running long. Creed said, "Once you get the groove going, don't ever stop it." That was a major, major obsession of Creed's. Don't break up the groove. He was so right. Once you get the groove going, you can stay with it forever. So we did. What was it, nine minutes? That was almost unheard of in those days. It would prevent you from getting a single on the radio. But not this time.
Taylor was so smitten with James's work with Washington that he signed the pianist-arranger as a solo artist. The irony is that James had given up long ago on being a leader. He was now intent on being an arranger. Then he recorded One, his first CTI album in 1974. That changed everything.

Bob James: In my head, I was thinking of it more as an audition that I could use to get other arranging gigs. I saw it as a one-off thing. So I tried all different kinds of styles—large ensemble, orchestral stuff, arrangements of classical themes like [Mussorgsky's] "Night on Bald Mountain" and Pachelbel's "In the Garden." I didn't think about touring or forming a band or anything. Then two of the pieces on that record, "Night on Bald Mountain" and "Feel Like Making Love" both got a lot of airplay. Within six months, I knew at least there were going to be two albums. At least there was going to be a follow-up. Even then, I was still thinking primarily that the bulk of my work would be as an arranger. I wasn't particularly comfortable playing the melody. I was used to Grover Washington or Hank Crawford or Hubert Laws playing the melody. Then occasionally, I'd play a piano solo. When I look back at those records, it's kind of [like] psychotherapy. I had to kind of build up the confidence to be the lead voice on my own record. I was so much more comfortable being an accompanist. Even then, it was quite a while before I had feedback that people thought I had a style or a sound of my own. I always preferred using the acoustic piano. The Rhodes was so clunky. That was the problem with other piano players. They couldn't change when they played the Rhodes. I had to fight and fight until I found a touch that was different. Here it is thirty years later, and I'm stuck with it.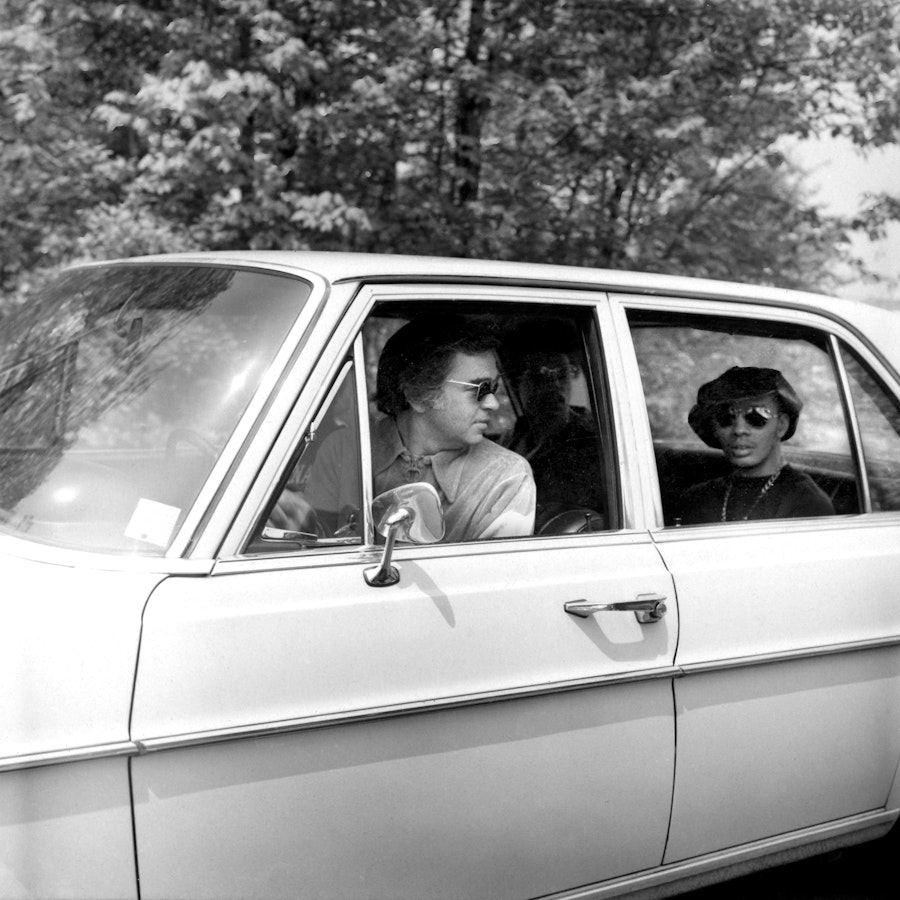 Taylor was now the most successful producer in the jazz world. He wore expensive clothes and drove a fancy car. Taylor also had an unbelievably plush office in New York City.
Freddie Hubbard: He was in one of those tall buildings in Rockefeller Center. He could push a button and a bar would come out of the wall.

John Snyder: It was all white. He would sit behind this big round table in one of his blue velour suits. I thought he was God.
Hubert Laws: He used to drive a Mercedes. I used to say, "I want to drive a Mercedes like that!"
Don Sebesky: Rockefeller Center was part of the flush era. We had all this money. We figured we might as well spend it. Believe me, I could feel the economic pull. It was the beginning of the end. I think a hit [like Deodato's Prelude] goes to anybody's head. You see the world through a different set of glasses.
Taylor was too busy making records to notice. One of the last great records he made was Chet Baker's 1974 album She Was Too Good to Me. The James Dean–like trumpet idol from the 1950s had had all his teeth knocked out three years earlier while trying to score heroin. Baker resuscitated his chops. He never entirely kicked his habit. So he was frustratingly uneven after his comeback. Taylor captured some of Baker's most superb playing on She Was Too Good to Me, an all-star CTI affair with James on piano, Carter on bass, drummers Jack DeJohnette and Steve Gadd, and arrangements by Sebesky.

John Snyder: There was this guy in Jersey who kept sending me tapes of Chet. He sounded terrible. I was a Chet lover too. He was just not up to it at first. But I felt I heard progress as time went on. I'd give them to Creed. He'd say, "He's lost it." I'd say, "Creed, he's getting better. He's probably going to be okay." Finally, Creed said, "Let's get him some new teeth." 

Creed Taylor: He came back better than ever. And with no pressure at all. He had to work to get it. I remember he showed up at the session in a sports car with this girl on his arm. He handed me a tape. He said, "This is my girlfriend. Here's her demo." Then he whispered to me, "She can't sing worth shit."
Don Sebesky: He is one of my musical heroes. It was like a dream come true. He got himself up mentally for the sessions, because he knew he couldn't jive his way through. He was forced to come up to the level of the people around him. He was there ready to play. He wasn't a good communicator. But through his instrument, he was. That's where the background that Creed set up helped. We never had a rehearsal. We just went right into the studio.
Ron Carter: Chet knew we were kind of no-nonsense guys. He had a habit. But he knew we weren't into that. We weren't into that drug zone. He was determined to make his impact as big as ours, even with his habit. He was determined to take care of business. He didn't look for a way out, because there wasn't one.
John Snyder: Chet wasn't bullshitting himself at that time. He wasn't stupid. He rose to the occasion.
Things started to unravel. The CTI All-Stars grew restless. They wanted more control over their records. This led to battles with their domineering producer. Taylor downplays these tensions. But his artists remember things differently.

Freddie Hubbard: He always ended up suggesting certain players on certain records. They were usually pretty good. But I had my own bands then. Creed said, "I want Ron Carter on this. I want George Benson." My guys would say, "Maybe you and Creed should go shove it." He ended up breaking up a lot of my bands. We were making all these records with guys who I'd never play with if it wasn't on the records. I mean, those guys would have wanted a lot of money. [Pianist] Cedar Walton was in my band. I wanted to use Cedar on my record. Creed said no. Milt Jackson was able to use Cedar. But he had to argue a lot to get him.

Hubert Laws: I remember when Freddie Hubbard came into the studio, and he wanted to use the conga player from his group. Creed and Rudy Van Gelder refused to run the recording machines. Freddie wanted him on there, but Creed and Rudy did not. As a result, they would not run the machines. It wasn't a volatile confrontation. They just gave Freddie the silent treatment.
Don Sebesky: Creed protected that aspect of his producing fiercely. That's what made his sound. If you take that way, it's not his record anymore. That's his whole contribution.
John Snyder: Creed knew you are just not going to get the same result with the road band. The musicians didn't like it. They didn't like being cast in Creed's movie. He made them movie stars. But he also made them schizophrenic.
Bob James: All of us musicians were just tools in his achieving what he wanted. He had a monumental ego about that. I wouldn't hesitate to describe it like that. In some ways, the musicians were kind of dismissible and interchangeable, depending on his desire at that moment. It meant nothing to him to say, "No, this conga player is out of here." And he would do it in all kinds of bizarre ways. I remember Creed and Rudy would disappear. They would go to lunch and just not come back if the artist was doing something on his own that didn't relate to what Creed and Rudy wanted to do. That would be it. Session's over.
John Snyder: I think that was a love-hate relationship. Creed is not warm and fuzzy; he's not going to hang out with you and be your friend. The musicians were chattel. Sometimes, the musicians didn't even know what they were going to play or who they were going to play with before the recording sessions. George Benson had issues with that. So did Freddie Hubbard. So did Grover. 
Bob James: Grover was frustrated about not being able to use his own musicians. And not being able to make a lot of decisions, creative decisions. In some ways, I was in a very awkward position. I had to try to represent Creed and do what Creed wanted. Creed has very specific ideas about the tunes and the arrangements. Grover wanted to escape. He felt like he was in prison, and I was the prison warden. It really had a not-so-nice impact on our friendship. Creed also insisted that Grover was a sex symbol. He pushed the hell out of that with the album covers where Grover had his shirt off, coming out the swimming pool [on Mr. Magic]. Everything was very deliberate stuff. But it was problematic. Grover's wife, Christine, was very involved at that time. That wasn't the image she wanted for him. Grover wanted to be thought of as a serious artist, more like Coltrane. That wasn't his calling. He was a melodic, charismatic, pop type of guy. But he discovered that later.
John Snyder: I remember one time Grover and his wife, Christine, came by the office. Christine said, "He doesn't want to make a record called Mr. Magic. He's a serious artist." Creed went into his closet. He got out his velvet coat. He didn't say a word. He just left. Christine and Grover turned to me and said, "What was that all about?" I said, "He made you a millionaire. He's probably insulted. You want to be a serious artist, go ahead." Creed has a way. He knows when something is right.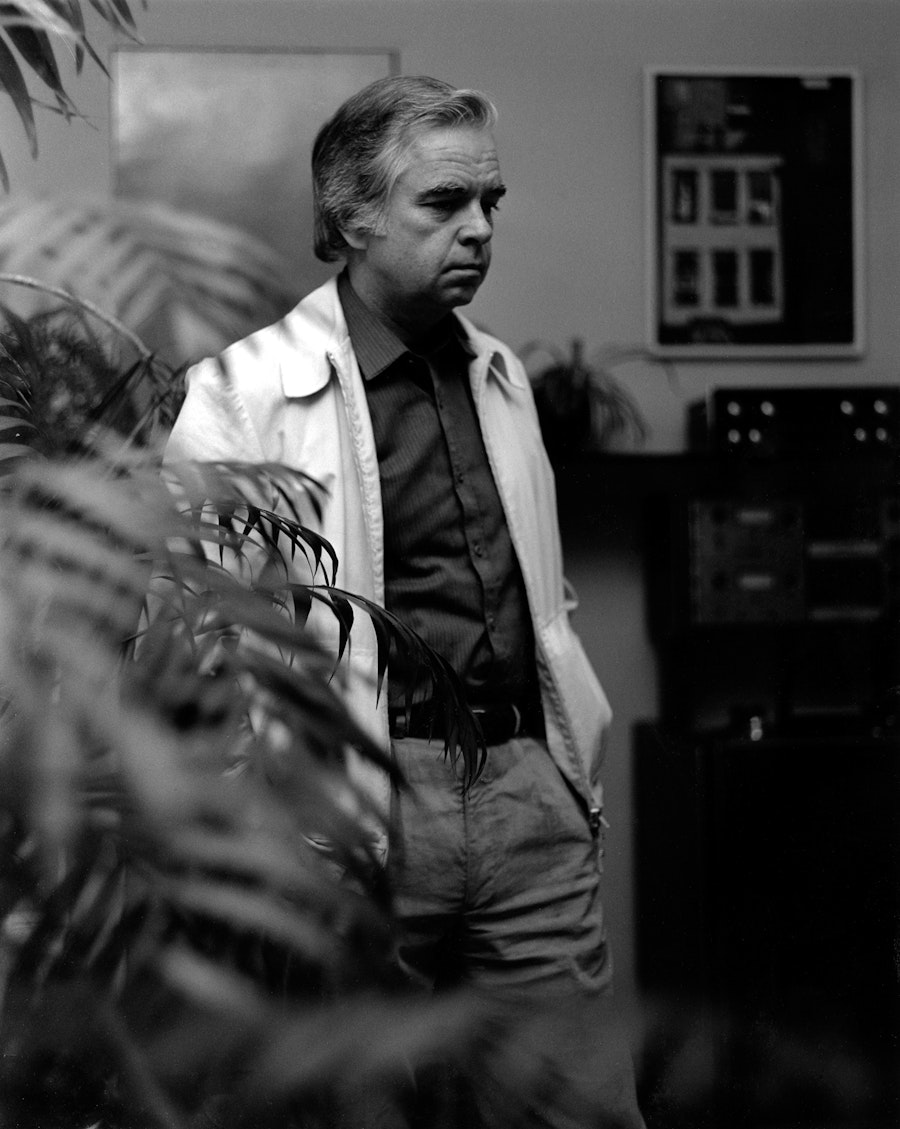 Well, most of the time. In the midst of all this, Taylor made a terrible business decision. Ultimately, it would be CTI's downfall.
Creed Taylor: The Deodato thing was such a cash cow, let's face it. I had this financial head who said, "Why don't you start your own distribution branch? Why do we need these middle men?" Well, we opened warehouses in Cherry Hill, New Jersey, Dallas, Philly, Canada, California, Washington state, and St. Louis. It was just this ridiculous overexpansion. By the way, when Esther Phillips had her hit, "What a Diff'rence a Day Makes," everybody thought she should have a gift, a fur coat to show our appreciation. [My financial advisor] Herman said, "Give her one that's three-quarter length with a zipper or buttons. Don't give her the second part until she gets another hit." 

Bob James: He never stopped making records. He just kept going. He just had this overhead that was getting bigger and bigger and bigger. I watched him just not have any trust for anybody else. He wanted to take more and more control for himself, which was consistent with his recording style and his musical approach. The worst decision was his choice to do his own distribution. He had these offices in all those major cities. Every one of them had all this overhead. I was recording with Creed at the time. He was in the studio all day long. He wasn't supervising the business. Nobody was. There was a lot of corporate people [who] were spending all kinds of money in crazy ways that didn't help sell CTI records. Before you knew it, it mushroomed into this situation where he had this huge debt that he couldn't repay. 
Don Sebsesky: I just think he had that hit with Deodato [and] he was under enormous pressure. That changed the dynamic at CTI. It became a different animal after that. 
Creed Taylor: We had cash flow from the Deodato record. But when that ran through the pipeline, there was nothing else to fill it. We weren't distributing anybody else's records but ours.
Bob James: It became worse and worse and worse. You had musicians not getting paid. It was really, really bad at the end. I had musicians who had played on my records. They said, "Bob, I'm really happy for you, but I haven't gotten paid." I heard the story from one musician after another. Creed didn't have any money. I felt like he really naively believed that it would all catch up and he'd be able to pay everybody eventually. It didn't happen. Many of us were forced to take him to court.
Freddie Hubbard: We'd go to cash the checks, and they wouldn't clear. He got his money. But we weren't getting paid.
Inevitably, the label's stars departed. Washington and Benson left for Warner Brothers. Hubbard, James, and Laws went to Columbia. 

Bob James: What we were doing at CTI was a whole new genre of music. The sales figures were obvious. They were gold in the case of Mr. Magic. Some other records were selling well in excess of one hundred thousand units. The major labels suddenly saw these jazz artists like me or Grover or Hubert Laws having much more commercial potential than we would have five years before. Creed made something far bigger than the way jazz was perceived at that time. I was the beneficiary along with all the rest of us. Hubert Laws, Freddie Hubbard... The people at CBS were very aware of it. Bruce Lundvall was very aware of it. Bruce made me a great offer to come to CBS.

Hubert Laws: I never knew musicians could get that kind of money. I had record companies courting me. I couldn't believe some of those companies would make those kinds of offers. I didn't think they could follow through on them. I stayed with him as long as I could. Creed made me an offer. But CBS was offering me this huge signing fee. I just knew it would be a strain for Creed. They were signing us for the kind of money they offered rock stars.
John Snyder: When everybody was going to leave, they would call me and say I need this amount of money. I would tell Creed, but he wouldn't even pick up the phone. He said, "If Freddie Hubbard doesn't know what I did for him, fuck him." I didn't tell Freddie that.
Creed Taylor: That's not true. I never said that. Look, here's what happened with Columbia. Bruce Lundvall [then head of Columbia's jazz division] came to my office. This was right after CTI had won best jazz company of the year from Billboard. He wanted to distribute us. Obviously, it was an embarrassment to the majors to have some independent upstart come along and become number one when they had all the financial facility and personnel under the sun. I said, "No thanks, Bruce. I prefer the route we are going." I didn't want to be encumbered by a big corporation. So Columbia decided to set things up to make it difficult for CTI. They were going to try to bring pressure to CTI to become part of Columbia.
In hindsight, perhaps Taylor should have taken the offer. In 1978, CTI filed for bankruptcy. In order to stay in business, he was forced to cut a distribution deal with Columbia. The big label got to distribute Taylor's label. This, of course, means Columbia got a big cut of every CTI record sold. Columbia also loaned CTI $600,000. The catch: Taylor had to pledge his catalog as collateral. A record he produced by Patti Austin sold badly. CTI missed a loan payment. The producer lost everything.

Creed Taylor: The chairman of the board of trustees for the bankruptcy court [overseeing the CTI case] happened to be the attorney for Columbia. He is the guy who negotiated the deal. They knew what steps they had to take after that to get what they wanted.

John Snyder: It was a mess. It all came down to the fact that he put those masters up as security. Columbia foreclosed.
Columbia and Warner tried hard to copy the CTI formula with Taylor's former artists. George Benson went on to become one of the biggest names in pop at Warner. But overall, these new records weren't as good as the ones that Taylor himself had produced. 

Hubert Laws: They thought they could get the same sound if they used the same studio. I know Bob tried to record with Rudy Van Gelder. I recorded a couple of my things over there when I went to CBS. But Creed was an important element in bringing things together. He would always say if something was overarranged. If there were too many instruments playing, he'd cut out the fat. That was his signature. 

John Snyder: It was Creed. Those other guys just didn't have everything right. It's the guy. It's him. You can't replicate that. I got hired by A&M after that. They thought I could do the same thing. But I wanted to make records that were representative of the artist. I got fired after two years. The art of making a record is not just putting up a mic in front of a group of guys who make music together. It's not capturing something. It's creating something. Records are illusion. They are like movies. When you go to [see] Batman, you know it's not really happening. But you buy into it. You say this is a rational universe. That's what Creed did. He made it look like the rabbit was really coming out of the hat. That's not something anybody is born doing. I don't know of anybody who did it better than Creed—whether you like it or not.
Bob James: I don't think the idea of money or commercial success was uppermost in Creed's mind. I just think he loved being in the studio. He had a huge ego and expensive tastes. But as far as his approach to music, it was much more pure.
The irony is that when Taylor tried to stage a comeback by making blatantly commercial records in the '90s, he failed miserably. Once, he could get his music played on the radio. Now, it was no longer so easy.

Creed Taylor: This was about the time [radio station] CD-101 was getting really hot. You know, GRP was making all that garbage saxophone stuff. I decided, "Well, if you can't beat 'em, join 'em." I made some really unwise decisions just from production, music sampling, trying to squeeze music into their format, because they had become so omnipotent. 

Don Sebesky: They [had] strict guidelines at CD-101. They gave Creed a whole laundry list. But you have to have freedom. That was the essence of what Creed was all about. 
Creed Taylor: It obviously didn't work out.
Today, the producer runs a website where he sells CTI CDs reissued by Sony, the Japanese conglomerate that now owns Columbia. This must be painful for Taylor. The CDs include outtakes that he would have never released. The liner notes barely acknowledge his contributions. Still, the great producer dreams of one last return to the studio. He and Sebesky are trying to reunite the surviving CTI All-Stars to record an album and tour Europe.

Creed Taylor: We had a dynamite band lined up including Airto and Pachito. The rhythm section would just be killing. But the European concert promoters were trying to get into the act. They wanted to book the CTI band, but they wanted to see all dead or alive members back in the CTI band. Of course, the economy isn't helping. Things change though.
Ron Carter: Tell Creed to give me a call. My price has gone up since then. But I'm available.
Don Sebesky: We're going to go back and do it just like we used to—the same format, the same outlook, the same standard of excellence that Creed stood for. That's what really made CTI so great.
Hubert Laws: I've been talking to Creed about this. I hope it happens. For me, it's not even the money. I'd just do it for the sake of the music.