Known intimately by the dancing crowd at Le Réservoir, the Family is most familiar to the general public for "Nothing Compares 2 U," a ballad brought to the top of worldwide charts by Sinéad O'Connor in 1990. Nominally an R&B quintet, the Family stands tall in Prince lore for introducing live horns into the one-man-band's musical output. The Family secretly features Prince undercover on every instrument except Eric Leeds's saxophone and flute. The group was predictably short-lived, but not before inspiring Prince to create another pseudo band with himself secretly playing every instrument except Leeds's sax and flute.
That band was the jazz-fusion outfit Madhouse. Drummer Billy Johnson strikes the opening fill to "Six," and the crowd goes wild. At the lip of the stage, a dredlocked fan starts acting out with a French brunette, throwing up goofy Egyptian hieroglyphic hand gestures and shimmying around. Because if you paid twenty-five euros to see Eric Leeds play an intimate Parisian nightclub, Madhouse's "Six" is the song you've been waiting all night long to hear. Sax and keyboard variations on one sinuous musical riff center "Six" in a funky, rhythmic groove; "Six" reached number five on Billboard's Black Singles Chart in early 1987, the age of Beverly Hills Cop's hit instrumental, "Axel F."
Madhouse, for the relatively few paying attention, was one of those riddles wrapped in a mystery inside an enigma that Churchill talked about. Every piece of the group's cover art—two albums, three singles—featured only twenty-one-year-old Maneca Lightner, credited as the "Madhouse cover girl," dressed in sexy polka-dotted outfits with a Yorkshire terrier. Lightner, it so happens, was dating Prince casually at the time. Warner Bros. Records released the band's first album, 8, through Prince's Paisley Park Records label on January 21, 1987, and the album credits made no mention of the band members. Those same credits claimed that 8 was recorded at Madhouse Studios in Pittsburgh, a studio that doesn't exist.
The riddle-mystery-enigma went even deeper. Minnesota's Star Tribune reviewed 8 the day after its release and presented Madhouse as the brainchild of Atlanta keyboardist Austra Chanel. The group, according to an official bio from publicist Howard Bloom, consisted of Chanel, drummer John Lewis, bassist Bill Lewis, and Eric Leeds. As you might gather by now, neither Chanel nor the Lewis brothers existed either, but nationwide newspapers and magazines began echoing the misinformation.
Warner Bros. delivered Madhouse's 16 album on November 18, just ten months after 8, with bass player Levi Seacer Jr. and keyboardist Matt Fink added to the lineup, real-life musicians from Prince's recent touring band for his Sign o' the Times album. Stranger still, that two-month European tour featured Madhouse as the opening act with a slightly different lineup, essentially the 16 assemblage but with longtime Prince associate Dale Alexander on drums.
Prince was already infamous for this kind of playful deception. By 1987, he was notorious for writing effortless hit singles for others using flimsy pseudonyms. Nobody believed Christopher (of the Bangles' "Manic Monday") or Alexander Nevermind (Sheena Easton's "Sugar Walls") composed anything. Beginning with the Time and continuing with Vanity 6, Apollonia 6, Sheila E., the Family, and Jill Jones, Prince was also legendary for writing and playing most everything on his protégés' records. Madhouse marked the last time in Prince's career that he ever would. (Subsequent Paisley Park acts—the Three O'Clock, Dale Bozzio, Tony LeMans, Taja Sevelle, Good Question, Carmen Electra—were, for better or worse, largely left to their own devices.) Never again would Prince go to such absurd lengths to pretend he had nothing to do with an act he wrote and played almost everything for.
Fans collect near the soundboard of Le Réservoir after the show, where Rad stands behind a table posing for photos, selling CDs, and autographing them. To the side is Eric Leeds, with his own display of solo albums: his début Times Squared, Things Left Unsaid, Now & Again. No Madhouse.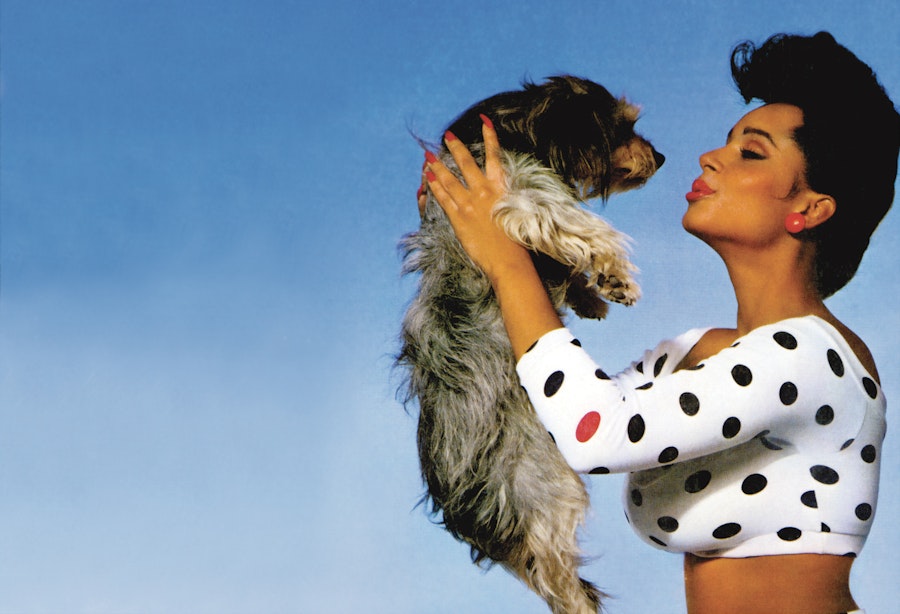 You can chase Prince's jazz ambitions and the origins of Madhouse down several avenues. Son of jazz pianist John L. Nelson, Prince was born with improvisation, syncopation, and swing in his blood. (Prince Rogers Nelson was named after his dad's local Minneapolis ensemble, the Prince Rogers Trio.) Then, his instrumental compositions date back to "God (Love Theme from Purple Rain)," recorded in February '84 and released as the U.K. B-side of "Purple Rain." Two years later, the Parade era's slight piano meditation "Venus de Milo" and sublime rock ballad "Alexa de Paris" (B-side of the "Mountains" single) were more excursions into jazz territory, but they arrived a year after two significant Eric Leeds collaborations on The Family. "Susannah's Pajamas"—originally entitled "Mazarati"—and "Yes," also recorded in '84, laid a notable foundation for Madhouse.
" 'Yes' was recorded several months later [in October]," Leeds continues. "Prince had the track done; I believe Wendy Melvoin played some guitar. He basically left it entirely up to me to do what I wanted. I created the melody and overdubbed several sax lines to make a section [and] played flute. The final version is edited from the original track, which was quite a bit longer. To be honest, I never cared for the mix or the edit, as it didn't make much sense to me musically. Also, several of the harmony lines were, shall we say, underrepresented. So the final mix doesn't really reflect what I had in mind when I recorded it. Obviously Prince heard it a bit differently."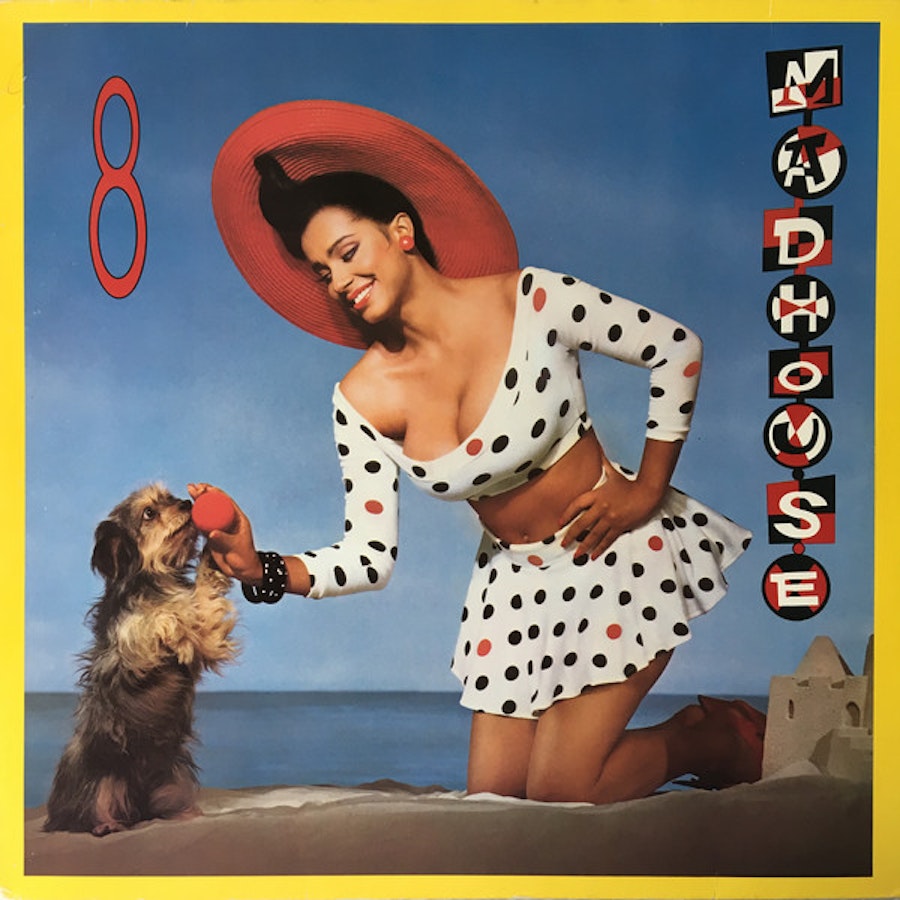 The abridged history of Miles Davis and Prince goes something like this. Miles started talking to the media about his love for Prince's music circa Around the World in a Day (1985). Miles's camp asked for a Prince tune for Tutu. Prince wrote and sent "Can I Play with U?" with Eric Leeds on sax. Miles overdubbed his trumpet, returned the tape…and their collaboration wasn't the greatest. Prince and Miles never worked together again.
(Postscript: You can hear thirty seconds of "Can I Play with U?" on the CBC radio documentary box set Miles Davis: The Man with the Horn. Miles also added Prince's sprightly "Movie Star" to his set list in 1987. One such performance features on the Miles Davis: Live in Berlin DVD. Finally, Miles also appeared on "Sticky Wicked," a funky, Prince-penned Chaka Khan track from 1988.)
What with the presence of Eric Leeds, the scoring of Under the Cherry Moon, and the Miles Davis flirtation, these were jazzy times at Paisley Park. "Prince was at a point where he was really interested in jamming with his musicians," Alan Leeds says. "From that would come discussions about music. Eric, Wendy, and Lisa [Coleman] were turning him onto records."
Prince began listening more closely to Miles Davis, Duke Ellington, and John Coltrane, and whatever he absorbed seeped its way into his music. "They would just turn the tape on and play," he continues. "It was really quite improvisational. Out of that came some riffs. Somebody would come up with a lead line or a melody, and Prince would say, 'That's good, keep playing that,' and they'd improvise on it. Those were the Flesh sessions. The Flesh stuff was really hot, and I think the Madhouse idea grew out of that."
Curiouser and curiouser. On December 28, days after finishing "Can I Play with U?" for Miles Davis, a four-hour jam known as "Paisley Jam" almost led Prince to form yet another band called the Flesh. The Flesh was the beta version of Madhouse, a jazzy freestyle jam band with Eric Leeds, drummer Sheila E., and bassist Levi Seacer Jr. playing together for hours at Sunset Sound Recording Studios in Hollywood at the end of 1985. A second session went down on December 30. Hours of tape resulted in "Madrid," "U Just Can't Stop," "Run Amok," "12 Keys," "Mobile," "Slaughterhouse," "High Calonic," and "Breathless." The following week, Wendy, Lisa, and Jonathan Melvoin (Wendy's brother, on percussion) joined the Flesh for a so-called "Everybody's Jam," a record seven-hour-straight jam. This was parsed into "Finest Whiskey," "Voodoo Who," and "U Gotta Shake Something."
Less than a month after the so-called Flesh sessions began, an album was compiled.
"It was like, 'Yeah, we should call this the Flesh! That'll be the name of the band!' " Alan Leeds recalls. "It's one of those things where you're all excited for about three days, [then] you move onto something else and it just goes away." By January 22, 1986, a mixed and edited The Flesh included the twenty-minute "Junk Music" as an opener, with tracks entitled "Up From Below," "Y'all Want Some More?," and "A Couple of Miles" planned for side two. (The latter track was a Miles Davis–inspired tune composed the same day as "Can I Play with U?")
In the end, The Flesh was reduced to thirty seconds of background music in Under the Cherry Moon (at 36:16, if you're curious), a brief snippet of "Junk Music."
Common knowledge says, if you search "control freak" on Wikipedia, a picture of Prince appears. If you've got even passing familiarity with Prince, it won't come as much surprise that he'd shelve the democratic jazz-fusion of the Flesh for the controlled one-man-band approach of Madhouse. The move fits with his disbanding the Revolution to avoid creative differences with Wendy and Lisa; or allowing his classic material to stay unremastered because of animosity against his former Warner Bros. record label; or refusing to let a young-gun producer like Questlove (for example) modernize his sound for the twenty-first century. Prince is determined to make even detrimental artistic choices based on his being able to run shit.
"Two," for instance, is a mid-tempo number (no pun intended) that slowly builds up to a climactic keyboard solo at the end. But the entire song runs over a comical conversation you can never quite hear clearly. "My theory behind playing the saxophone is very easy," someone says at the beginning. "Blow in one end." Later on, the same joker questions, "Can I get sued for plagiarism? Everybody shut up and listen to me. Where's the melody?" You have to strain to hear punch lines like, "That's why I get paid by the note," until the tune ends gently with the delayed tsss of a cymbal. What the hell were they talking about? We'll never know.
A series of eleven phone-conversation samples runs through "Five." Prince starts a leisurely funky drum pattern that builds in speed and gets measured out by drum-machine handclaps. Meanwhile, snatches of "Five Star Restaurant, can I help you?," "Hi, Mom, this is Jimbo," and "How ya doin', sexy?" keep floating by, sometimes accelerated Kanye West–style, sometimes slowed to a drawl. In less than two minutes, the drums hurtle to a climax and the song finishes with the loud voice of an irate dad: "Hello, son, what took you so long to call?"
Then there's the orgasm. "Six" segues into "Seven" with some unaccredited ecstasy from Vanity, a snippet from the unreleased, heavily bootlegged Vanity 6 gem, "Vibrator." Loading her body massager full of (ten!) fresh batteries, Vanity pleasures herself for nearly two minutes at the song's close; Prince cuts and pastes some of her peaking at the end of 8's "Four," and as the transition from "Six" into "Seven." (He used it again years later for the Come track, "Orgasm.")
"Eight" begins with the repetitive, electronically altered voice of Prince saying what sounds like "hum" over soothing synthesizer atmospherics and flute from Eric Leeds. The title track builds for about eight minutes with saxophone and keyboard solos, until finally ending with two minutes of calm, Brian Eno–like ambient chords. Prince later lifted the closing emotional tones of "Eight" for the introduction to "U Got the Look" that December. Warner Bros. released Sign o' the Times two months after 8, making the "U Got the Look" opening recognizable right away to ardent fans, another of his in-the-know nudge-winks.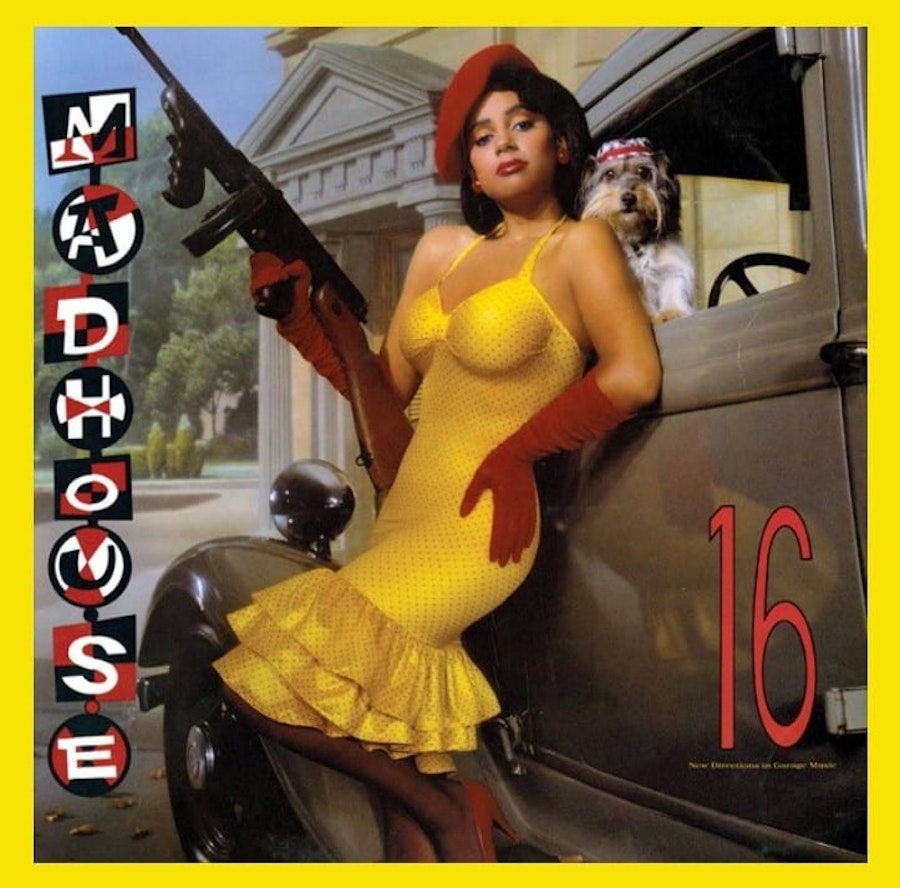 Wearing a skintight yellow polka-dotted dress, ankle-length red gloves, and red high heels with a raspberry beret, 16 cover girl Maneca Lightner leaned against a Depression-era car gripping a Tommy gun. A bank features in the background. (Lightner robs a bank in the video for "Ten," flanked by future NPG dancers, the Game Boyz.) The album 16 failed to chart in Billboard at all, but the music was just as quirky and distinctive as its predecessor.
To wit: Frank Zappa's fictional vocalist Suzy Creamcheese, aka Pamela Zarubica, is sampled on the very first track, "Nine." In-between jazz-funky snatches of "Chopsticks" and "The Sound of Music" is the voice of Creamcheese laughing out the word "bizarre," from Zappa band the Mothers of Invention's 1969 "Our Bizarre Relationship." (Check for her on "Bob George" and "Lovesexy" too—bizarre, indeed.) Francis Ford Coppola's The Godfather is another 16 staple. Lines from actors James Caan, Salvatore Corsitto, and Jack Woltz are sampled for "Thirteen," "Eleven," and "Sixteen," respectively. More of an instrumental funk album than a jazz record, 16 included Sheila E. and bassist Levi Seacer Jr. ("Ten," "Eleven," and "Fifteen") as well as Matt Fink ("Sixteen"), but Prince and Leeds dominated. "I thought Prince's drumming on 'Sixteen' was among his best recorded drum work," Leeds says.