George Evelyn came up as a b-boy in 1980s Leeds, England.
Recording as Nightmares On Wax for Warp Records, he has produced sample-based instrumental classics like "Nights Interlude," "Mission Venice," "Les Nuits," "Morse," "Stars," and the Rhodes-heavy "You Wish," which utilizes an iconic Stax guitar line. (Not to mention some big vocal tunes, like the reggae-influenced "Flip Ya Lid" and the catchy pop tune "70s 80s.") With Nightmares' debut dropping in 1991, Evelyn has created serious head-nodding tunes for three full decades, an impressive feat for a beatmaker in a fickle music industry. 
His 2021 album, Shout Out! To Freedom… is out now on Warp. 
In our Record Rundown, he walks us through seven of his foundation classics below.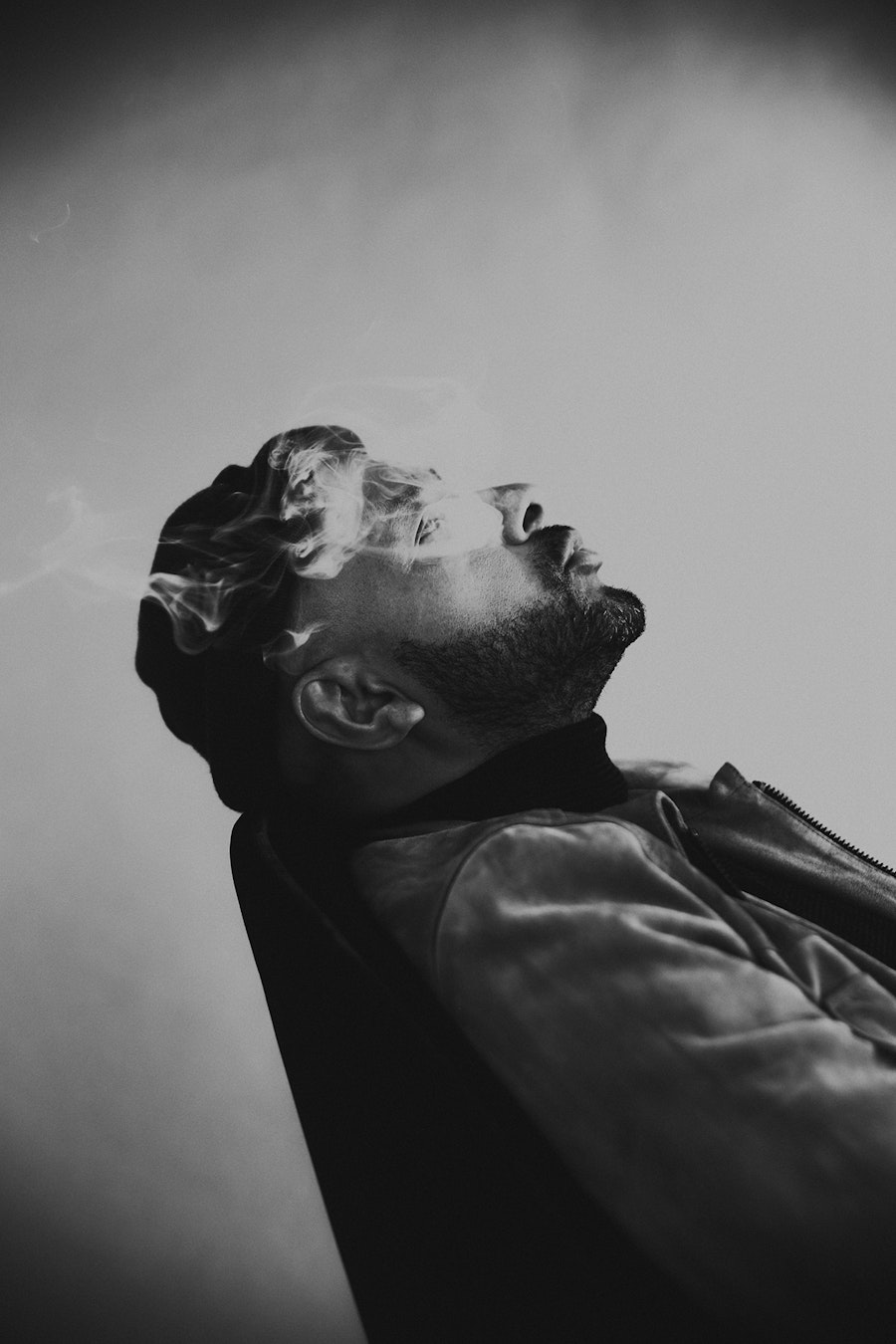 Wolfgang Haffner "Tres Notas para Decir Te Quiero (Three Notes to Say I Love You)"
The original version of this song was by Vicente Amigo. This particular take is a jazz rendition by Wolfgang Haffner, who is an incredible drummer and such an impressive composer. This is such a deep and beautiful song. I love this one as you can still sense the Spanish influence there.
Sons of Kemet "My Queen Is Nanny of the Maroons"
When I first heard this title, it made me so curious. It's a musical expression of all these different queens in their realities—historically and within their families. This piece of music in itself is very mysterious, the way the trombone works as the bass is such an interesting way to dictate the energy of the track. This music makes me really curious. I've chosen this single track but definitely listen to the album, because it says so much while saying so little.
Devadip Carlos Santana and Alice Coltrane "Illuminations"
I'm obviously attracted to things that are deeply spiritual. This composition feels cinematic, it feels cosmic, but really grounded at the same time. This composition has suspense, but it has calm; it's got urgency but is chilled. How do you manage to get what feels intense and very gentle, all at the same time? How do you do that? It almost sounds like an oxymoron. It would be amazing to have this conversation with her.
Joe Sample "In All My Wildest Dreams"
The late '70s captured something I'm really attracted to as far as groove and feel. Joe Sample was one of the main founders of the Crusaders. I love how they had this heavy jazz influence and balanced it with that deep Black soul; it's sexy music. As far as keyboardists are concerned, for the feel of the electric piano, the two guys for me are Joe Sample and Bob James.
The Crusaders "Don't Let It Get It Get You Down"
I sampled this in '92. A really close friend of mine said, "This song is the party," because once it comes on, it seems like you just walked into a house party. It's such a joyous tune. When you get up in the morning, put this tune on and it will sort you out!
David Ornette Cherry "Black President (To Fela Kuti)"
There aren't that many really good covers of Fela Kuti. There are loads of edits and remixes, but as far as covers or renditions of Fela Kuti... That's a big thing to take on in the studio, and this guy absolutely nails it. In listening to this release, it really shows you it can be done.
The Sounds of Afrotronica "Nao Tem Nada Nao"
This is a beautiful piece of music. I think Theo Croker is an incredible player. It's great to hear jazz music and the melting pot of people that are coming through now; it's not limited culturally or in its musical diversity. It's exciting the way it's being combined with electronic music—the fusion is really exciting and fascinating. There's no snobbery nowadays; it's just free—that's exciting! That's the essence of jazz, it's meant to be free. People keep talking about a renaissance in jazz—and it's a beautiful perspective—but jazz never went away!