Nicole McKenzie aka Cherrie Flava has been working in independent music for over twenty years, always looking for ways to push creative projects forward. Not long after she left her job at London's Sounds of the Universe Records as the manager and senior buyer, she started her Music Inspires Change imprint with music by Sun Palace's Mike Collins, and continued with contemporaries Lord Tusk, Coby Sey, Who's the Technician?, and TVII SON. 
After spending all of her life in South East London, she recently moved to Malta, where she remotely collaborates with record labels, artists, adventurous cultural spaces, and fashion brands on many projects for her UK based Atles music agency. Her inexhaustible hunger for music and adaptive personality also recently opened doors to jump on board at the U.K. Association for Independent Music. "My path has pretty much been driven by music knowledge."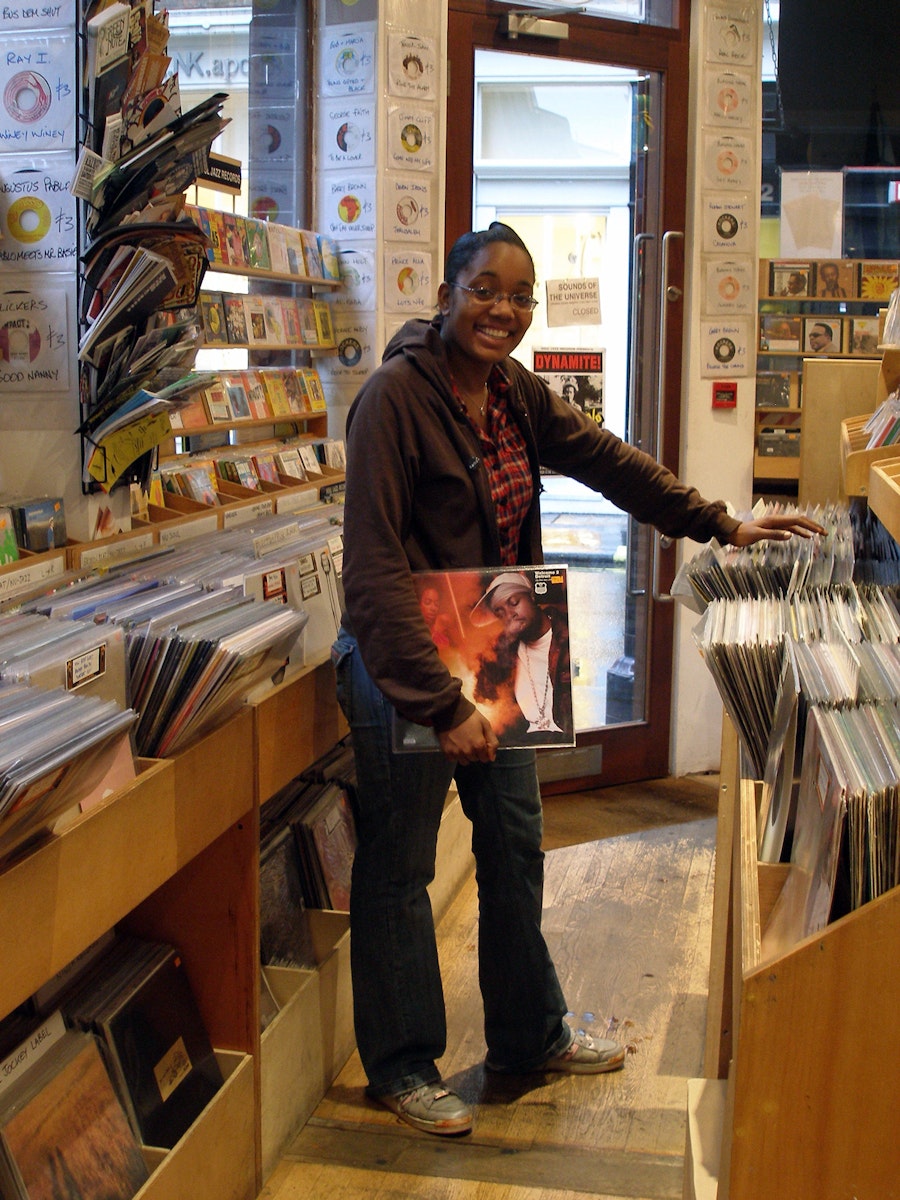 You were the shop manager and a senior buyer at Sounds of the Universe Records in Soho, London, around a time it was quite rare to see women in record shops. How did you find your way around?
Nicole McKenzie: I have always gravitated to shops that had women working there. I knew it was rare, as I grew up in Croydon, an area with lots of record shops. When I was around sixteen years old, one of my favorites was Swag, with a woman working there called Liz. She was nice but hard-core, no bullshit type of thing. Like, "Yeah, you gonna want this!" She never treated me like I was lost or waiting for a boyfriend to get there or some other nonsense. 
Another shop in Croydon I used to go a lot for music was Buy or Die. At that time, I started going out to clubs, and garage music was kind of the Croydon sound, just like dubstep became. I was hanging out there a lot and eventually got a job. This guy called Damon was managing it, and we became good mates. He introduced me to loads that made me see beyond the U.K. garage and the usual club stuff, things like Johnny "Hammond" Smith's Gears record, which is like my favorite album...ever! I got into J Dilla heavily too and into all his samples. I thought I wanted to be a producer, but I just collected all the records and didn't really get round to producing.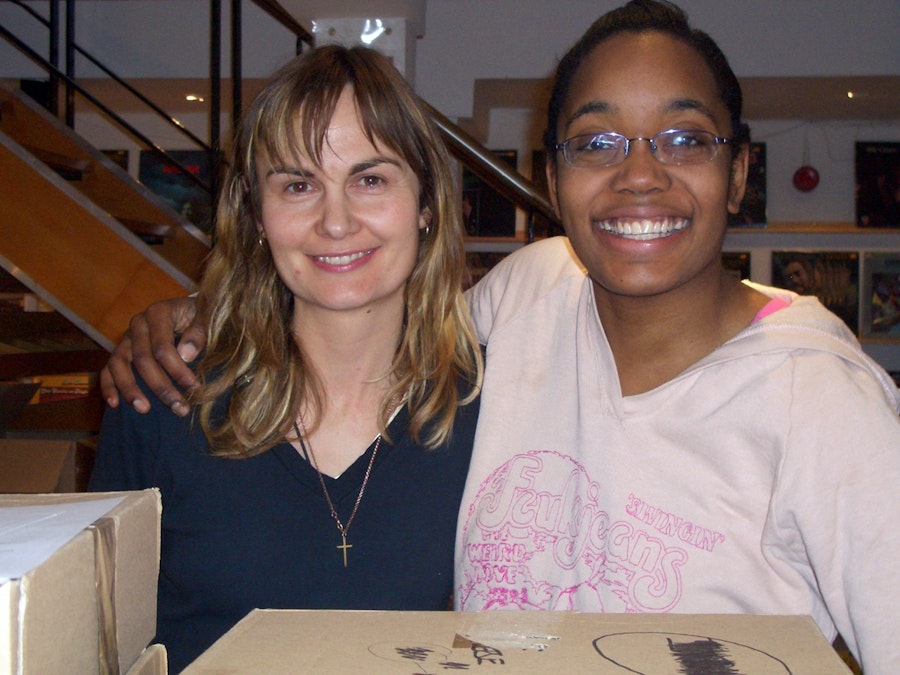 And then you started traveling up, to visit Sounds of the Universe?
Yes, I loved it there, and I got loads of tips from Abi [Clarke]. I remember humming St. Germain's "Rose Rouge" to her really badly, this was before smart phones and she got the track! She's the nicest person ever and made you feel comfortable. Always giving me stuff to explore too. I was going up there pretty regularly, and eventually Abi asked me if I wanted to work there. I was totally flabbergasted and obviously said yes. I was super excited and a little bit green to the hierarchy, so I sort of just jumped right in! It was all new and I wanted to hear every record that came in, and also when something needed to be done in the shop I would do it. Fixing signs and stuff. Over time, I started buying and became general manager. I kind of threw myself into it. But I just loved it, and after finishing my graphics degree, I just wanted to stay there surrounded by it all.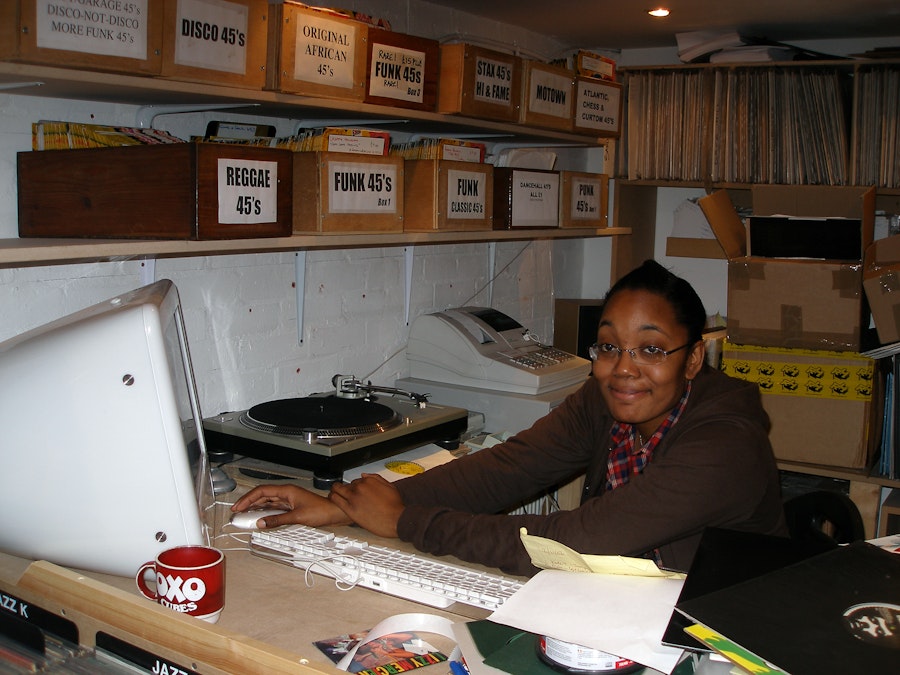 Your job as a shop buyer must have changed over time. As the internet became more prominent, music distribution became more scattered and fragmented. How did you keep up with these changes?
That was a crazy thing indeed. I remember the times when someone would come round in a van to present a list of U.S. imported music for that particular week. It would literally be how you'd find out what's happening. From the larger distributors, you would receive press releases on certain stuff. You'd fax the larger distributors your order. That seems crazy now... Everything changed a lot, and we simply had to embrace it. Going online was necessary, which definitely made it all a bit more chaotic as a buyer, especially when reissues became really popular. People coming in to sell records, stuff was being offered online. There was in excess of one hundred sources and distributors that I would be checking each week. But we rode the wave, because it was all about survival. And then Record Store Day appeared. I kind of had to convince my boss to get behind it, because it was a massive investment. And hard to believe it was actually going to work. Like: "So you guys are telling us we have to buy this massive amount of stock for one day." That didn't make sense really. But it worked! It was probably one of my highlights actually, when we started doing these outdoor events, with sound systems for Record Store Day a few years later. There would be 25,000 people outside the shop, in the area, and we had great artists—like Floating Points, Andres, Moxie—to come and play. A massive change from where we started. It was so much fun.
Over time, you became a jack of all trades, supporting independent music where you can. 
Working in the shop grew naturally into talking to the artists directly, doing A&R for Soul Jazz Records, who owned the shop. Eventually, I was asked for their new subsidiary label called Sounds of the Universe. We started off with a series called Art & Sound. The records would have the music on one side and the other side would be hand-etched artwork from talented artists that we found or knew, it would be their artistic reaction to the music. It was delicate work, sometimes people would etch too deep and we'd have to do it again after sending it off to the plant. [laughs]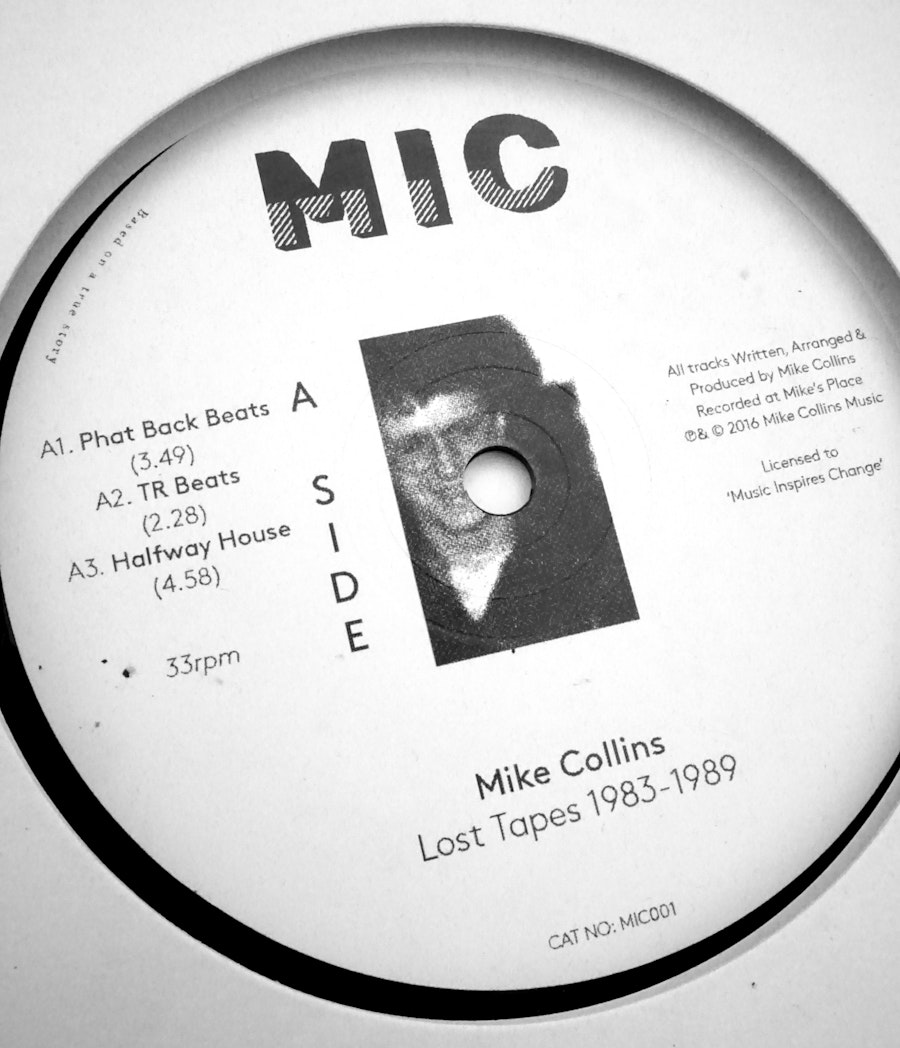 How did you start your Music Inspires Change imprint?
Do you remember the Loft classic "Rude Movements" by Sun Palace, from 1983? My label started with a release from the co-creator—Mike Collins's Lost Tapes 1983–1989. A few years before I left Sounds of the Universe, Mike Collins walked in the shop and found an unofficial 12-inch of his track. He came up to me like: "This is my record!" And I was like "Oh, cool!"—not immediately realizing what the issue was. He was basically having a go at me, because it was not a legit release. I didn't know that was the case, so I apologized, but I also immediately started talking to him about the music. Because that track is massive! Mike seemed really nice, we parted ways, and when I left the shop, I saw he'd launched a website. So I wrote him an email at midnight, and got an almost immediate reply. That spiked some kind of friendship. Initially I wanted to give "Rude Movements" a re-release, but it appeared that the BBE label approached him in the same week. So we started to spend lots of time together exploring more of his catalog, more of his early experimental electro music. He thought that I was a bit mad for being interested in that stuff, so he didn't quite get why I wanted to listen to it. "But I am sure there's some genius in there," he said. He was all about doing things the right way, so that helped me to set up the business side of the label correctly too.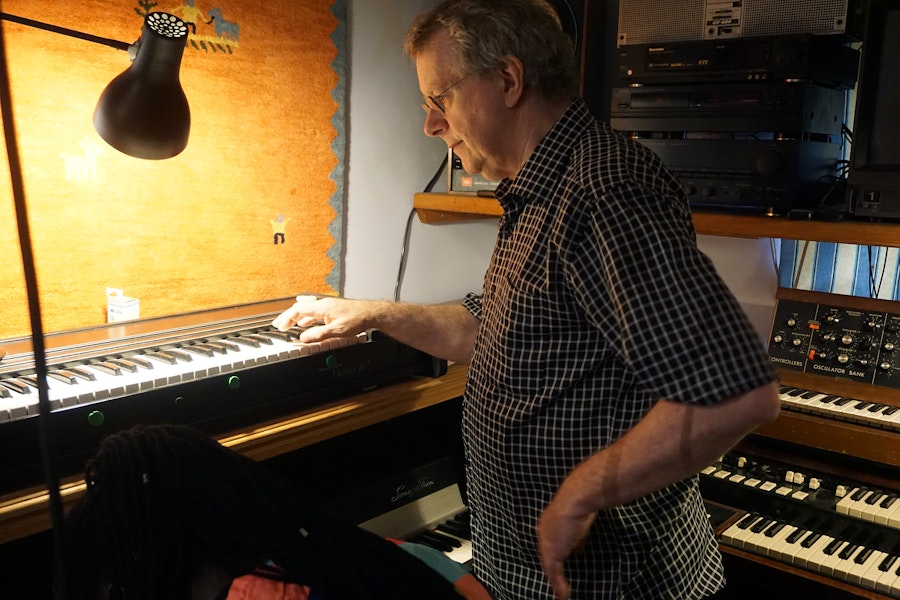 Your label and your MIC shows on NTS Radio cover a vast array of music, well put together in a certain mood. What's the focus behind the label and the shows?
Yeah, when I think of the sound of the label, I always come back to this compilation released on Numero Group called Personal Space. It really inspired me. I think they called it electronic soul, but it was less about the genre tags for me; it was the feeling. All the music featured on it was created by people in their own personal space, on their own, in their zone. Which you can hear in the music. There's such a deep personal sound. So when I think about putting a radio show together or the music I put out on my label, it's got to have that solitude, personal power energy to it, where an artist is deep in their escapism. It can be played out to a dance floor as well…there's no rules as such. The radio just allows me to show a glimpse into the future at the types of sounds that eventually will be released on MIC. We can go anywhere.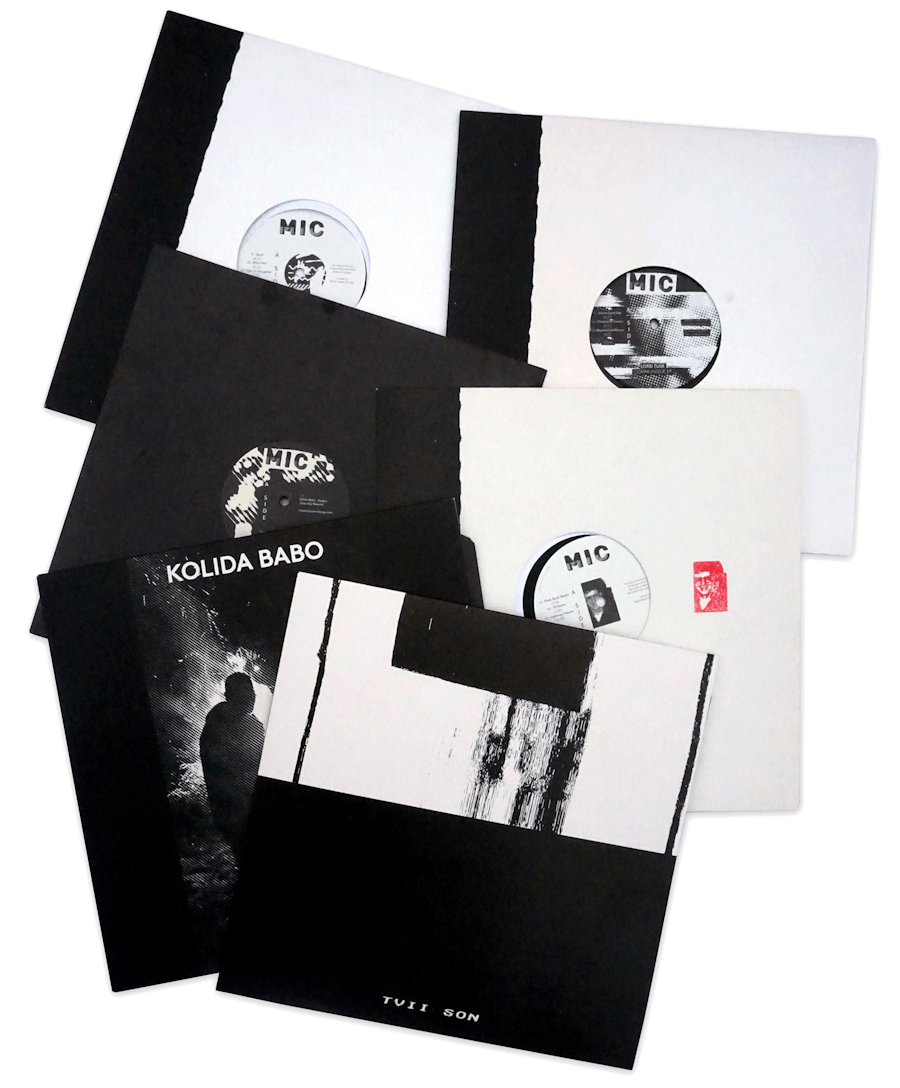 Please tell me more about your role at the Association of Independent Music (AIM)?
I have recently joined the Association of Independent Music board as a director, which is kind of the voice of the independent recorded music sector in the U.K. AIM is a not-for-profit body to support independent labels in the U.K. It advises and lobbies for important things that affect independent music. With Brexit, for example, we're unprepared for what's happening in the U.K. right now, as there's still a lot of uncertainty. It's all a bit confusing and as a small label owner, it can all get really stressful, especially if you're doing most of the running of it by yourself. AIM's been really helpful for me as a member in sending through up-to-date information as this whole thing unfolds. 
You recently got nominated by Women in CTRL and She Said So, two organizations that empower women in creative industries. How did these cross your path?
Well, I'd seen Women in CTRL's Seat at the Table report; it examined how many women and specifically Black women were in the highest positions of U.K. industry organizations. The answer was quite clear: pretty much…zero! It was a pretty dire situation. So when I was nominated to join AIM's board of directors, Nadia Khan at Women in CTRL reached out to support my nomination. I was really touched, as it was Nadia's report that had got me taking the nomination seriously in the first place. I'd never pictured myself in a role like that; it felt a bit out of my world. But now, I'm proud to be a queer Black woman on the AIM board. It means change and it's important. Also, She Said So put me in their Alternative Power list, I was a bit taken aback at first by the "power" bit—but it's a nice compliment, and it's all about putting that power into action now. I mean, I always used to think that working in a record store was the pinnacle of that industry. Like, that's it! But I guess I've learnt to keep being open along the way, you will see that there's more to do. I don't see a ceiling anymore.