"In those days, it was very small-townish," Ned Doheny says about his hometown of Los Angeles. Between bites of a chopped salad in an unremarkable Malibu strip-mall bistro, Ned talks about growing up in Hollywood. "It was before everybody arrived. Everybody seemed to arrive towards the latter part of the '70s. All of a sudden, you could see the bodies on the streets. I think this town has been selling itself for so long that everybody finally said, 'Let's go there.' Now, it's kinda like Blade Runner with no budget, which is kinda wonderful and terrible at the same time." Ned now calls Malibu home.
The Doheny family patriarch, Edward L. Doheny Sr., was the wealthiest oil tycoon on the West Coast during the peak of domestic oil discovery, only surpassed nationally by John D. Rockefeller. The Doheny legacy faded into the shadows in the aftermath of a grisly murder-suicide in 1929 at the palatial family estate in the neighborhood that is now known as Trousdale Estates. That being said, the only time Ned invoked his familial legacy during our interview was to explain his mixed emotions about standing in the spotlight: "To tell you the truth, my family had gotten a lot of celebrity at one point, and it did not do us any good. Everybody was very leery of fame after that."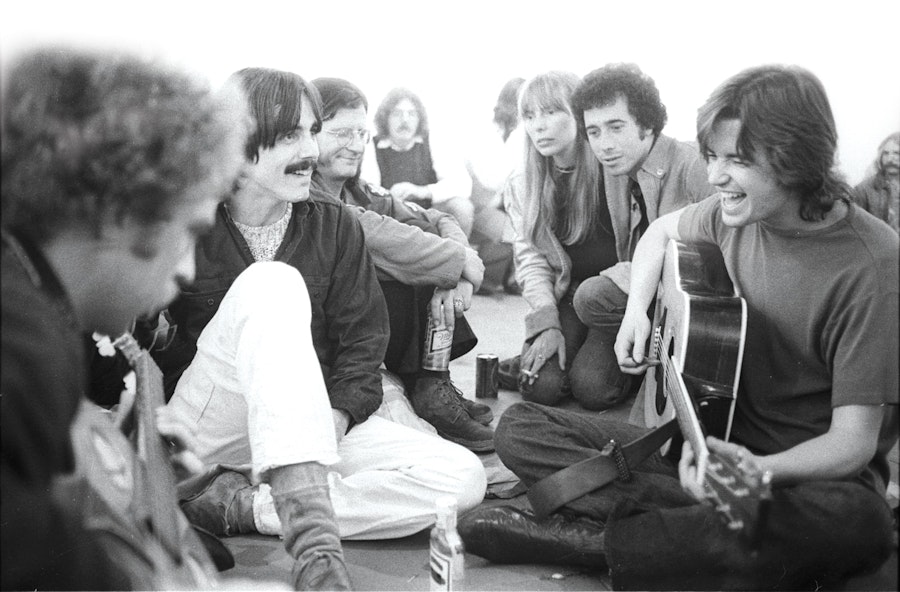 I had the highest hopes imaginable, and once again, I found myself in the situation of the agonizing reappraisal.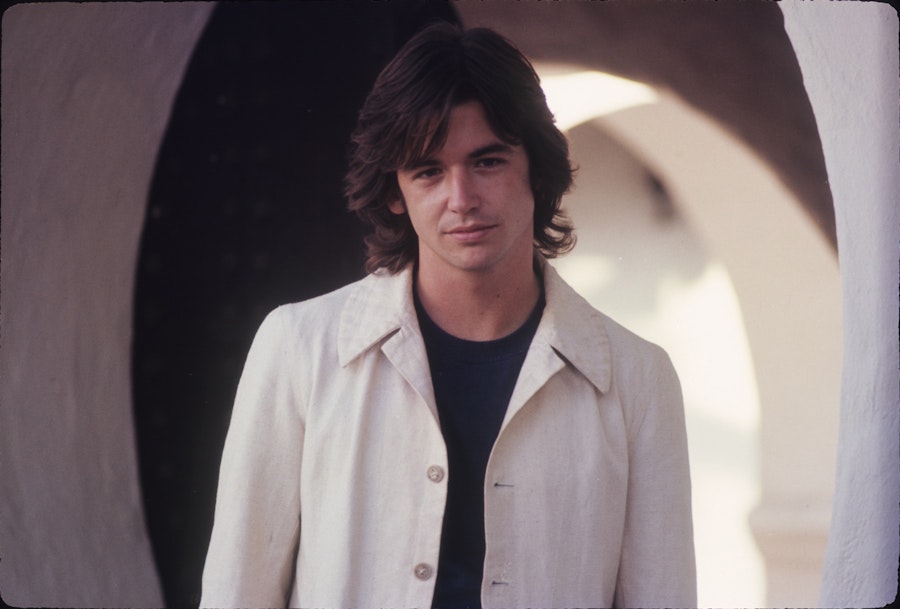 Meeting Hamish and hanging out with these funky Scots really unlocked something musically for Ned. "Sometimes, rhythm can be very helpful to hook yourself in [to the music], and there's nothing more fun than playing a groove," Ned says. "I think I got sucked into that direction." The demo of "A Love of Your Own" found its way to former MG and producer of dozens of classic Stax singles, Steve Cropper. The guys from Tower of Power also heard the song and loved it. "Based on that, I became friends with Tower of Power—that one song." 
Cropper arranged a deal with Columbia, and soon Ned was in the studio working with one of his guitar heroes and the funkiest horn section west of the Mississippi,  Tower of Power. Everyone had so much fun making the record, 1976's Hard Candy, they decided to play a local show to debut the album. "It was one of the greatest moments ever. It was my stuff with Tower of Power behind it. That was so much fun." 
Hard Candy should have been Ned's breakout release. The mellow and introspective sounds of the Eagles were consistently topping the charts mid-decade, the disco fad was just beginning to take hold, and this album was the perfect synthesis of these two popular trends. With the weight of one of the biggest and most respected major labels behind the album and Ned's shirtless and glistening torso adorning the cover in a quintessential California beachside setting, it's surprising the album found such little traction.
"A Love of Your Own" was the first single, which managed to encourage some decent cover versions by better-known artists like Millie Jackson and Average White Band, but the more obvious single was considered too racy. "Strangely enough, 'Get It Up for Love' was considered too risqué at the time," Ned says. " 'Get It Up for Love' was actually banned in Boston. Hard to believe.
"We had high hopes for Hard Candy," Ned continues, "but in those days, the record company called the shots. They decided who got the funding and who was left by the wayside. I was in competition, stylistically speaking, with Boz Scaggs and Walter Egan." Hard Candy is definitive L.A. light funk, but the album sold poorly stateside, though, like with his Asylum album, it sold well in Japan and the U.K. "It was not my time," Ned says, seeing as Boz's breakout hit, the legendary blue-eyed groove "Lowdown" was released the same year on his multiplatinum album Silk Degrees.
Columbia must have imagined Ned still had potential, because they quickly green-lit a second album with Cropper producing. Despite Ned's comment that "Prone was probably the sketchiest in terms of the amount of prep that went up to it," it stands up to the high quality of Hard Candy, if not surpassing it. After the album was already in the can, Columbia had second thoughts and sat on the record. The track "To Prove My Love" was released in the United Kingdom and Japan featuring a vocal chorus that Ned had not originally intended on using. The song became an underground dance hit in the U.K., receiving a 12-inch disco single pressing. "[It] was a big dance record in England, and I had no idea about it," Ned says. "It would have never enjoyed what it enjoyed in England if that vocal had not been there. I know that," Ned says sheepishly, as he had initially resisted adding a vocal to the sly instrumental funk groove.