Crammed into the corner of a smoked out bedroom in the Bushwick section of Brooklyn, underground lyrical sensation Nappy Nina chops and screws lyrics for a jam packed house party—accompanied by DJ Ahb mixing tracks from her 2018 underground hit, Extra Ordinary. Flash forward to almost a week later at legendary performance venue Baby's All Right, a sold out crowd of a few hundred are in a similar state of bass induced hypnosis—heads nodding to a den of smoked out tunes, Nina's intricate cadence wrapping and un-rapping itself around their psyches. It's 1996 all over again in Brooklyn, except you're asking what happens when a young Jay Z meets the Pharcyde twenty years later—hotwired over hazy electro-bass beats? With producers like Norvis JR, Dane Orr (Sonnymoon), Ahb, and Afrointernet, orchestrating the perfect marriage of East Coast urgent and West Coast chill on Nina's future-alternative sophomore soon-to-be classic, we're guessing the answer to that question is eminent.
You're originally from the Bay, how long have you lived in Brooklyn?
Though the whole Bay raised me, gotta say I'm from Oakland specifically. I've been in BK for five years now.
How has living in Brooklyn influenced your style lyrically?
Brooklyn made me a little more concise with my lyricism. I doubt my laid back style will ever disappear, but I think BK made me think about beats differently, the way Brooklyn moves…is a for real game, which influences how I approach my lyrics now—like a mix between a game of chess and connect four. You gotta be quick on your feet here but precise.
What would you say are the main differences between your first album, Naptime, and Extra Ordinary?
Naptime was my introduction to real rap I would say, or at least an introduction to me taking myself seriously with the craft and this game or whatever. I wrote most of the songs from Naptime while I was still living in Oakland and during some of my first days living in Brooklyn. That time was really hard. Trying to be comfortable in this beast of a city with no money, no job—it was also a beautiful time because I moved here to be with some of my best friends. We created Naptime in our "studio," which was just a room with a desk and a mic and made jams all day. I think you can feel all 'lat on the record. Extra Ordinary was a little bit more thought out, I came into the project with the new musical family that I found in Brooklyn. I was still experimenting heavy with my sound but was definitely more comfortable with my flow. Lyrically, I spoke a lot about of finding a place of my own, both in my life and in music. But overall I just wanted to just have fun with it. Everything I made on that was genuine to the moment that I made it in. I was in a more comfortable place in life.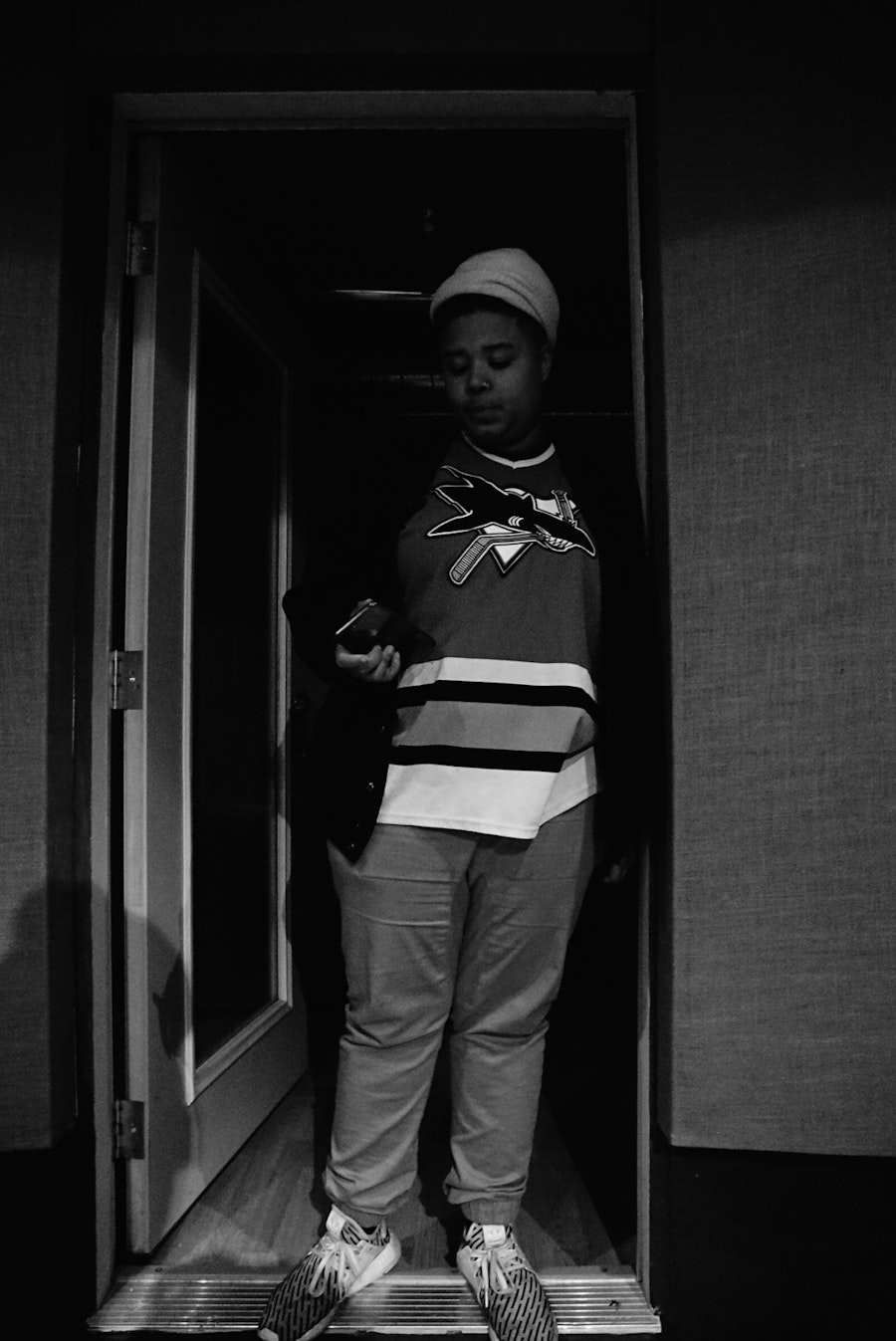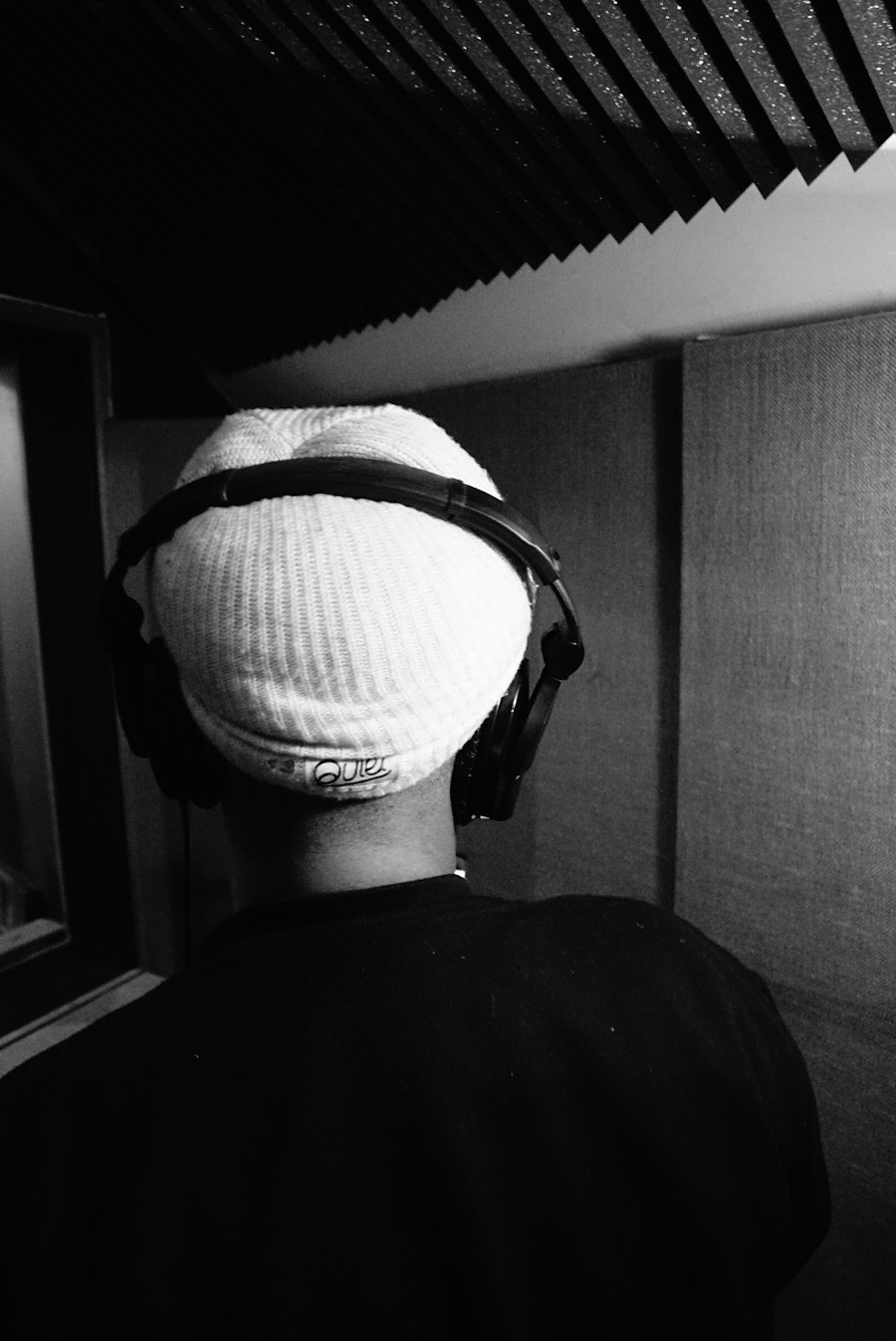 What was it like working with each of the producers on Extra.
Dane Orr of Sonnymoon—I've been wanting to get on one of his beats for a long time so getting "Growth Groove" from him was a blessing. Working with Norvis JR is next level, his beats are not easy to rap over but I prefer it that way, it always feels like a test but the kind you want to take. Théo Mode is always ten steps ahead of me technologically, and I believe our individual skills as listeners, writers and musicians come together inside of the sessions. Hann_11 is a chill dude and his beats reflect that. I love working with him 'cause he's so nonchalant about his talent. Twelve45 is the newest person I worked with and our connection was pretty much instant. Ahb pulls samples from obscure places and has made some of my favorite piano beats to this date. Langsto—his beats move me through the day. We sit together, smoke and listen to everything with a deep head nod.  Afrointernet is a very particular dude and he takes that into his work so I knew I had to come correct on the track. I knew Stas [from THEESatisfaction] would be the perfect fit for "Ahmad." She's one of my favorite people period and rapping with her is just like talking shit with my cousins on Christmas, it's my favorite thing to do.
What are some of the ways the internet has been helpful with the creation and promotion of Extra and what challenges are you facing as an indie artist? 
First, I love Instagram. I've gotten plenty of opportunities through Instagram and for that I am thankful for the ways it helps me connect with strangers. I have been able to connect with people from all over who I would have never imagined were tuned into my music or even aware that I existed. On the other side, some opportunities are withheld from me and other independent artists because our internet presence doesn't show our true reach or potential. We don't have the number of followers that translate to an immediately packed house, it has always been hard to build a following. I think the internet just allows you to be more creative with how you go about it.
Queer women of color seem to be a lot more visible in music now than say a decade ago, what do you think are the main reasons for this? 
Shit, the rest of the world just took forever to catch up. Queer women of color been doing this music thing and doing it well. We're in the middle of an interesting-ass time where we can look how we look and talk how we talk and for the most part it's all good now. I think the greater hip-hop community is starting to realize they can't do this shit without us—and we as Queer women aren't going to compromise who we are any longer.