Mikey Dread was one of those unique artists that Jamaica produces every so often—his musical creations and nonconformist personality indicating a man cut from a different cloth. The individuality of his approach resulted in some of the most notable works to surface during the late 1970s and early 1980s, particularly where dub was concerned, and during those heady, short-lived days of the reggae-punk alliance, Dread was the reggae figure who most succeeded in stimulating interest in Jamaican music among a new set of overseas fans. Throughout his thirty-year career, Mikey's intense live performances were also highly rated, and rightly so, as he always went that extra mile during fierce stage workouts that often lasted several hours, putting his band through the paces to make sure that every show was uniquely captivating. I can still remember the first time I heard African Anthem: The Mikey Dread Show Dubwise, whose nonstop mix of cartoon noises, haunted-house shrieks, and zany percussion made Joe Gibbs's African Dub Chapter Three sound like an acoustic set from Peter, Paul & Mary. Better still were the dub B-sides of singles issued on his Dread at the Controls label, such as "Robbers Roost," the electrifying flip of Edi Fitzroy's wonderful "Country Man," or "Internal Energy," the delay-drenched dub of one of his earliest singles, "Love the Dread," not to mention brilliant extended mixes of Junior Murvin's "Bad Man Posse" or Mikey's own "Roots and Culture," with its killer dub, the horns-laden "Jungle Signal." And he kept the music coming long after his heyday, with postmillennial recordings such as Rasta in Control and Life Is a Stage, which maintained high standards in an era of half-baked fakery. All of which made the news that Mikey had succumbed to a brain tumor that much sadder, though the odds were certainly not in his favor when the diagnosis first came last summer.
He was born Michael Campbell in Port Antonio in 1954 on Jamaica's northeast coast, where his mother came from. But as noted in the autobiographical "Dread Combination," his father hailed from further west, so he spent formative years in Negril, returning to Port Antonio at the age of twelve. "Inna those days, people don't have no one job unless you are Chinese or some business people," Mikey said of his parents' vocations. "Everybody else had to do multiple things to survive."
Mikey's enduring love of music began at a young age, and an early aptitude for electronics saw him running the radio station at Titchfield High School, then the only school in Jamaica awarded a broadcasting license. "Me live with me parents down in Negril for a while, and that's how I really grew up," he explained. "It's from while I was in Negril that my interest kind of materialized for electronics, and make me become very aware about the power of electricity and communication. Then me just go back a Port Antonio without any friends, and me have to just go straight inna school, where me don't know nobody. Me start play radio station at Titchfield High School, because we had a license, so we had, like, a five-mile radius for the radio station. Me run it, like when we're in class—we just put on a LP, and we have a [record] changer, so when one LP done, it drop down, and the next one start play. And we used to jam the [other] radio [station frequencies], because the rich people carry their kids to school driving in the car, listening to RJR.(1) So what me do, me just change our frequency to RJR, so if they come within five miles of the radio station, your radio just switch to me; when you ride into school and you hear some rub-a-dub inna the morning, you wonder what's going on. Everybody knew me and this dude named Jeff; there was two of us in school that used to MC all the school functions and concerts, because we wanted to get into broadcasting, so we were the two people who always do them kind of thing there. The only difference with me now is, like, me always perform a tune as well, like a Big Youth tune, 'S.90 Skank,' or something else that current."
After thus taking the microphone at school functions, Mikey also became involved with local sound systems Safari and Sound of Music. "Me a go school while me a play sound," Mikey explained. "Me inna me teens when me a play sound, because after me go Port Antonio, overnight, I start to get my head together. I was a student always into the sciences and mathematics and physics, so you find because of what I wanted to do, I lead meself to that, and I go a library and read a whole heap of stuff, just out of curiosity. And me develop a certain love for broadcasting later on in life with the sound-system thing. My friend Howie work for the telephone company and him know electronics, so him always have some sound, and we play the sound anywhere—I don't see back my house for weeks. They never want us to leave, just give me a house and food and everything, 'cause me a play some dangerous tune, like 'Satisfaction' by Carl Dawkins, and 'Tell Her You Be Sorry' by Freddie McKay."
Campbell moved to Kingston during the mid-1970s to study electrical engineering at the University of the West Indies. "Me go to town when I-man go to a college, the College of Arts, Science, and Technology," he explained. "Me live in Mona,(2) because me have to board, so me have to find somewhere close to school—you are on a student loan, and you no have no transport, so you need to be near school. The farther you are from school, the cheaper it is, but the bus ride is questionable. My brother used to live in town, but he a live fi him life, and I live my college life."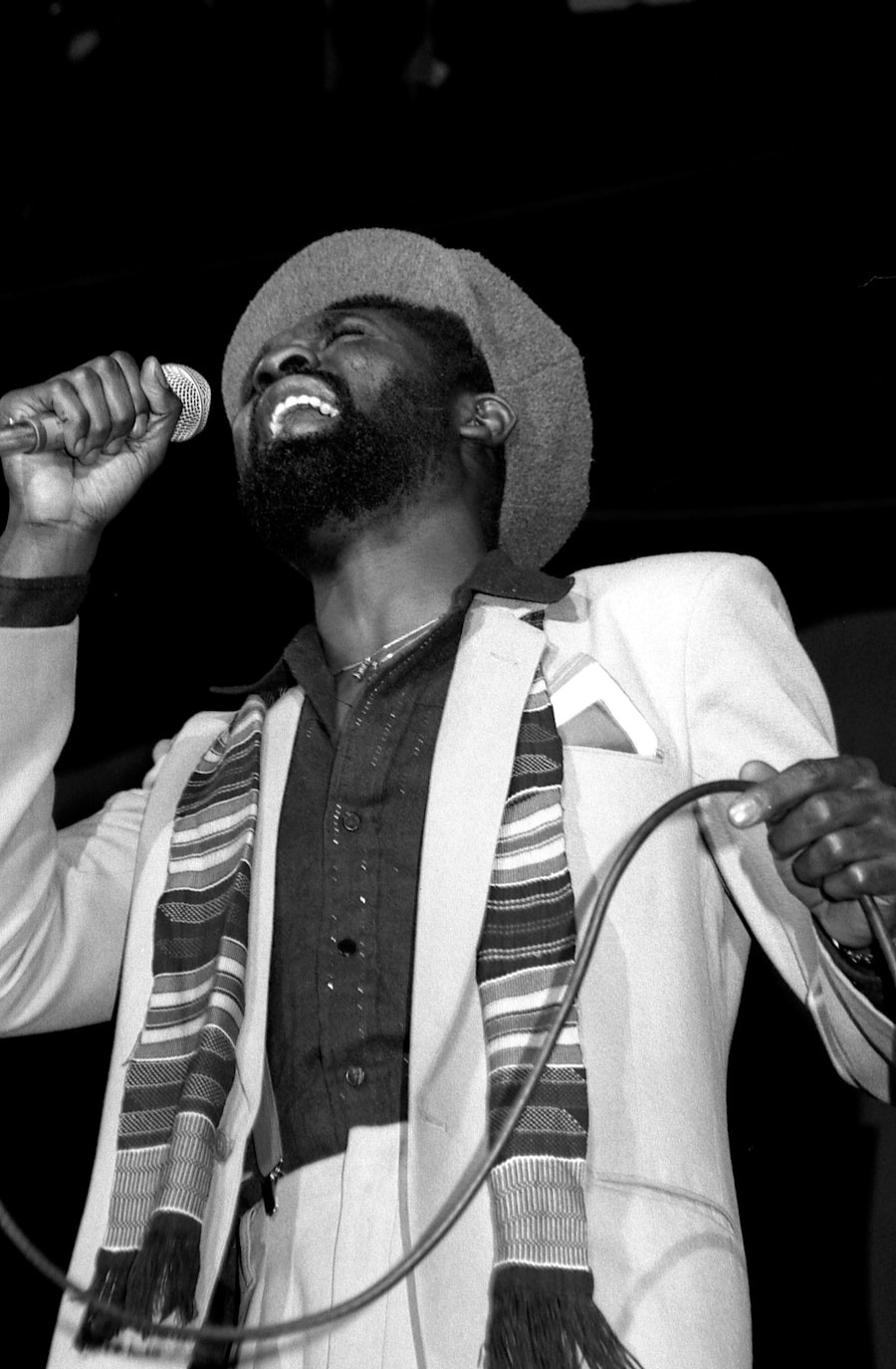 Soon Mikey began researching reggae history for a mandatory English essay and was introduced to influential music figures by his old friend from Port Antonio, singer Watty Burnett of the Congos. "That time when I am at school, I have to write certain research papers in English," he details, "and I did mine on reggae. So I interview almost every man who existed at the time. Me interview every man 'pon Idler's Rest(3) and every artist. So, by that time, me start to know all the producers through Watty Burnett, who's also from Port Antonio." Links forged on the music scene would later prove invaluable once Mikey began voicing material as a deejay.
First, however, came Mikey's revolutionary input in Jamaican radio. "School children all over Jamaica are always fascinated by how they hear people on the radio, how they hear music play," he continued. "So one of the main things every school does is carry you to the Gleaner Company to see how the newspaper is done, and take a tour of King's House(4) and the radio station. I see the man talk at the radio station, and I was fascinated by it, so me talk to them about the job. And then, years later, me come back to the same job, because I wanted to do electronics engineering [at college], but they never offer that, they only offer electrical and mechanical. And I had no interest in mechanical or electrical, but I still had to study it. Them never have nothing fi what me really want; them do three-phase power building, like how to install an elevator, something what me no really into, as I feel that is already a stagnant, dead industry, and I want to get into an industry that show development. To me, at that time, electronics show development, because I could compare the old-time radio, which is like the tube radio, till, inna my time, comes transistor radio—you can pick it up and walk with it, go a seaside, or inna the hills or whatever. And the tube [radio], you have to be plugged in, and you have to stay round them. Anyway, eventually I apply to RJR, RJR turn me down, saying I was too qualified, and me never understand that, like the man them no want to give me a chance. When you're a young, smart Jamaican, they didn't even want to give me a break. They just say, 'Sorry,' and turn me down. So me go a JBC(5) and meet some people, a guy named Ossie Harvey, who was a popular technical operator. Because, back in the days, radio had two different sections, with a booth for the announcer, who faces the operator through glass. Radio in Jamaica was not like one man spinning the music, playing commercials, reading the news and the weather and talking. Radio was divided up into different departments, so me have a talk-back [button], whe' me can talk to the announcer, and he can talk to me. I sit at the control, and I control him: if I turn his mic on audition and turn the board on audition and I'm playing strictly rub-a-dub on the next side, he don't even know the difference."
Mikey was thus hired as an apprentice at JBC in 1976, but was soon promoted to other duties. "I was supposed to be a trainee for a while, which was ironic," he said, "because in Jamaica, within them time there, there was a lot of prejudism because of how black your skin is. So that force man like me, who is well Black, to really excel inna whatever I-man doing in terms of academics. Me can see a next youth, through his father [who] is Chinese—they will say he can get a job at the airport, but me must work inna one sugar factory. Me still have that vibes about me, and me no like how life treat certain people. My job was to go to JBC and learn, so me learn from some of the pros at the time, and it was supposed to be six months before I go into the field as a transmitter engineer, but, within six months, I realized that I can take this to a next level. Number one, on the town, I don't have a lot of friends to hang out with on weekends, so my nights are free. Number two, JBC sign off at midnight, and I feel the kids from school were up studying until late night, so we wanted something to keep us company on campus: some man a play some U-Roy tapes, some man a play some Tippertone tapes, some man a play some Tubby's tape. It's like every man a listen to some rahtid thing, so when me leave, me done tell them man long time 'pon campus me going to go down and go change this, and me really humble myself and learn the ropes. And me tell Ossie Harvey and another man named Mr. Linton, why them never go twenty-four hours? Them say, 'Boy, nobody listen to the radio after twelve o'clock.' So, through me's a country man, me tell them I would like to do a little thing a nighttime, and them say, 'We're going to give you this thing, because we like what you're doing, but you would have to come a work on Saturday night too.' I normally would have two days off, Saturday and Sunday, work Monday to Friday, but they said, 'If you can dedicate every Saturday to this, then me give it to you.' So me take it, but me had to give up a day off. Now and I only have Monday off, so now me just choose fi just work. And me and a girl named Freddy Rodriguez always do a little program; she used to be the announcer, and she was a nice, sexy announcer. So the JBC thing develop, and then Freddy Rodriguez, me and her would select from what the library had. And she would have other music she want to play, but when she left, I just bring in my record box and my dub plate. From I did my research from college, me already knew all of them man who saying anything in reggae. Me know where to locate every man, and me know what them a deal with."
As Mikey was not allowed to speak on air, he mixed his show to be a seamless blend of back-to-back reggae, punctuated by bizarre jingles and over-the-top sound effects. At the time, Jamaican radio was heavily dominated by foreign pop music, so Mikey's show caught on like wildfire and truly revolutionized its airwaves. Custom mixes provided by Lee Perry, King Tubby, and Joe Gibbs also boosted its popularity. Indeed, Mikey's most important link was made with Tubby, the masterful recording engineer who encouraged him to begin voicing original material after noting Mikey's talent on the mic and general intelligence. One of the earliest singles to feature his voice, the humorous "Barber Saloon," was a local sensation due to Campbell's clever lyrics and individual delivery, while a follow-up called "Love the Dread" was an equally popular single which led to his enduring stage name, although he did not actually wear dreadlocks until considerably later. Other early singles cut for Lee "Scratch" Perry, Sonia Pottinger, and Joe Gibbs helped establish his reputation on the Jamaican music scene.
"Me do a nice LP for Scratch," Mikey insisted. "Scratch was one of my heroes too, because there was a song by Scratch I used to play on Radio Titchfield called 'Blackboard Jungle,' and 'Cloak and Dagger Dub.' That draw me to Scratch, but me never really meet Scratch until after me meet up with the Congos and start play a lot of Scratch music on my radio show. And Scratch make some exclusive dubs, some Bob Marley remix and some specials, like 'Row Fisherman,' most of the Congos tunes. And then me and Scratch start doing some recording together. After a while, me just start play a whole heap of Lee Perry everywhere, every time. And Scratch was always cool with me. Scratch is magical at what he does—Scratch would be standing, or he'd just be leaning up on a high stool, but Scratch is not an engineer that sit down on the left-hand side of the board, stretching towards the right-hand side. Scratch is all over the board, skanking and doing him likkle things with him echo and extra special effects. Whereas Tubby would have somebody else mixing, like Jammy. You could only get Tubby to mix on certain projects, if he feel like it. And Scratch get the best of Mikey Dread. Me make some tune with him when me really fresh, because every morning me leave JBC and reach home by six o'clock, and Lee Perry's there, at my home. And him gone with me for the whole day until it's time for me to go back and work the night. Him get a lot of good things, because him always have some great ideas. And me and him never had a problem, because the man is a genius, and I could recognize it, because I come from a different academic school."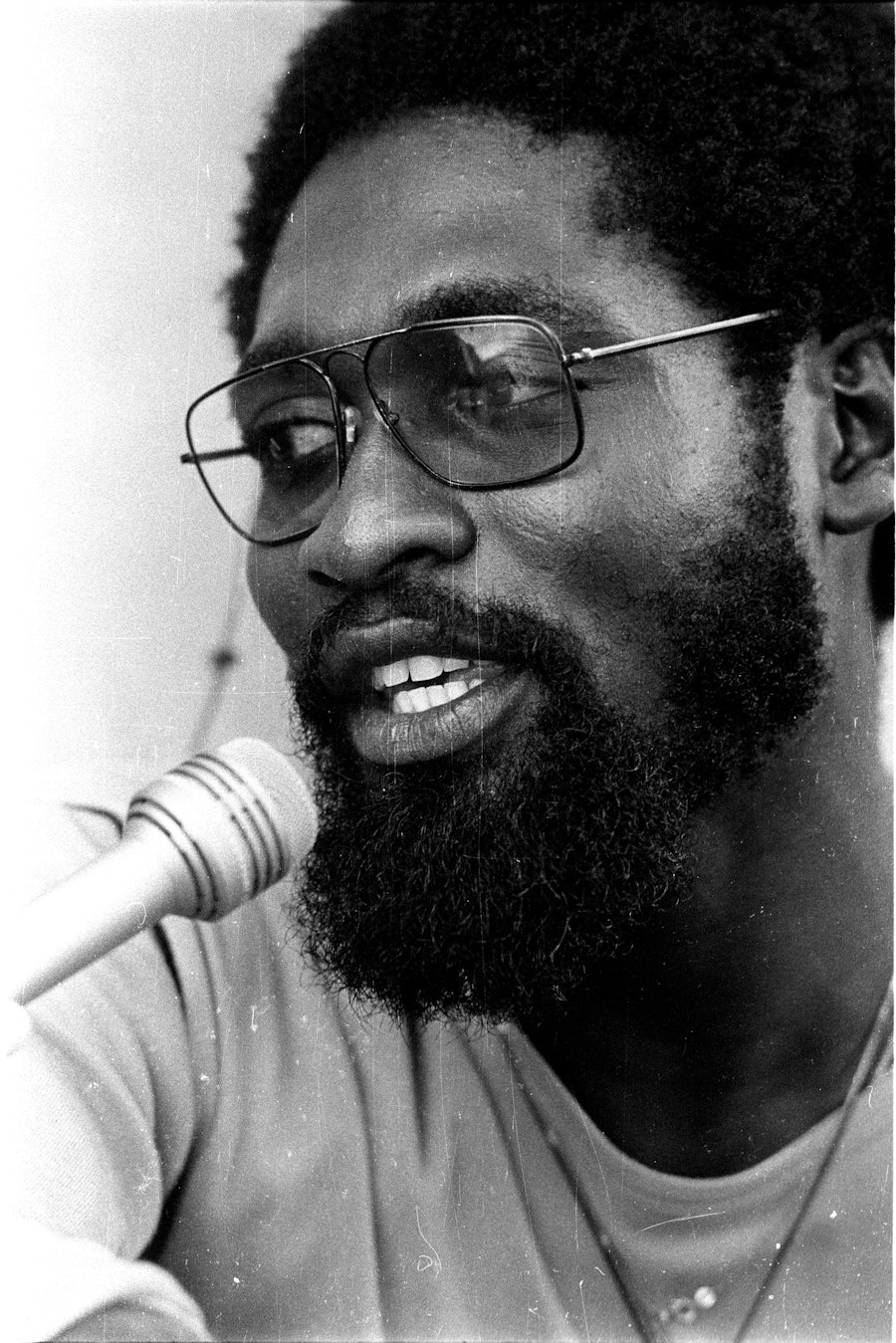 Mikey's own recordings and such exclusives gleaned from Jamaica's top producers gave the Dread at the Controls show a perpetual edge. But despite the immense popularity of the program with the Jamaican public, as well as it being a source of fascination for overseas listeners who obtained copies on audio cassette (including British DJ David Rodigan, who became Mikey's pen pal), the program was eventually deemed too wild by the station management, leading to Dread's resignation in 1979. "When I was on the radio, I was a VIP in big, bold capitals," he emphasized, "because the people recognize that I am the man defending the culture of the country. And I move it to every house and every car and everywhere. Bob Marley a take the music to the people on tour, but at home, I was the one running things through the media, and the media take it to the world. If Jamaica was still fighting against the music, only a few reggae [acts] would escape outside of that. So me started from the foundation, and make sure when it lick that transmitter, that sound gone! To Cuba, Trinidad, and everywhere. When me travel and me meet people, they say, 'Boy, we always a listen your radio.' Me never know the radio a lick down a Trinidad and all over the Caribbean late night, because late night they have the best reception. Me and the other DJs on the rest of the stations at nighttime were the ones the people could listen to, so my job and my whole kinetic intervention in the whole reggae thing is to spread it globally, by the transmission of the energy, seen?"
By the time of his radio resignation, Mikey had already assembled the album Evolutionary Rockers (released in Jamaica in limited quantity), as well as Dread at the Controls, which was licensed to Trojan in the U.K. A second overseas disc called African Anthem, issued slightly later on a small independent called Cruise, was a dub album mixed to mirror the style of his radio broadcasts, which proved highly popular with punk audiences in Britain. Mikey also worked as a recording engineer at Treasure Isle Recording Studio before spending increasing periods in Britain, where he established branches of his Dread at the Controls label. He had also been approached by Chris Blackwell, who wanted Mikey to engineer at his soon-to-be-opened Compass Point Studios in the Bahamas, though Mikey ultimately declined that offer.
A major turning point was reached in 1980 after Mikey was approached by the Clash, with whom he subsequently toured and recorded, which helped reggae reach a wider international audience. "We do some shows, but that was not an organized thing," Mikey explained, "because for me to produce them, I wanted to hear or see what it was. In order for me to take a job, I need to know which sort of fans you have, and how does your music go across. I was impressed, but the crowds were spitting at each other. And me really feel sick when me see them still, for me no inna them thing there, but me see what the guys were doing, and we do the work, and it was good."
Following his involvement in the group's experimental album, Sandanista!, which was partly recorded at Channel One Studios in Kingston, Dread began spending extended periods in the U.K., where he attended the National School of Broadcasting, which led to his narration of Deep Roots Music, a six-part reggae documentary aired on Channel 4 in 1982, as well as his subsequent hosting of the television series Rockers Roadshow, which featured live acts performing in various parts of Britain. Meanwhile, in Jamaica, he had produced impressive and individual recordings by Edi Fitzroy, Earl 16, Rod Taylor, Junior Murvin, and relative unknowns such as Michael Israel, the Ovations, and Wally Bucker, as well as his own solo work, which was issued abroad by labels such as Stiff, Dub Vendor, and Rough Trade. Mikey was an early champion of the Roots Radics and was also instrumental in elevating the reputation of Scientist as dub engineer: the combination of these relationships gave his productions of the early 1980s a dramatic edge. His album SWALK, cut in London with U.K.-based musicians, also saw Mikey straying into lovers-rock territory.
A later link with UB40 around the time of "Red, Red Wine" resulted in extensive European tours and the laid-back album Pave the Way, which was issued with a dub companion, but his relationship with the group faltered after differences arose over a planned live tour. By the mid-1980s, he began spending increasing periods in the United States, first with a brother in Philadelphia, followed by a number of years in Los Angeles and San Francisco. He settled in Miami in the early 1990s, where he became program director of the Caribbean Satellite Network and studied video production at the Art Institute of Fort Lauderdale.
Mikey once told me he had been summoned to Jamaica to be the program director when Irie FM was being set up, but after moving there, he could not agree to terms and eventually headed back to Miami. There, he was far from idle: he went back to school, completing, with honors, a BA in International Communications at Lynn University in Boca Raton. He also opened a recording studio, where he worked with Soul Syndicate and produced commercials. The entry into his life of Monika, a European medical student who became his wife, brought increased stability. He continued to deliver powerhouse live performances right up until he became ill last summer, which resulted in a move to North Carolina for medical treatment.
Michael Campbell (aka Mikey Dread), vocalist and record producer, was born in Port Antonio, Jamaica, June 4, 1954, and died in Stamford, Connecticut, March 15, 2008. He is survived by Monika, their infant son Zylen Jahlight, and five other children from previous relationships.