If you enjoy this article, go deeper into our pages with a Wax Poetics subscription by subscribing here. Additionally Wax Poetics has partnered with Brooklyn Brewery to present a live concert featuring Masta Ace with Marco Polo and MIKE on September 14 at BRIC. RSVP to the free concert and the live discussion with Easy Mo Bee on September 13 at Brooklyn Brewery here.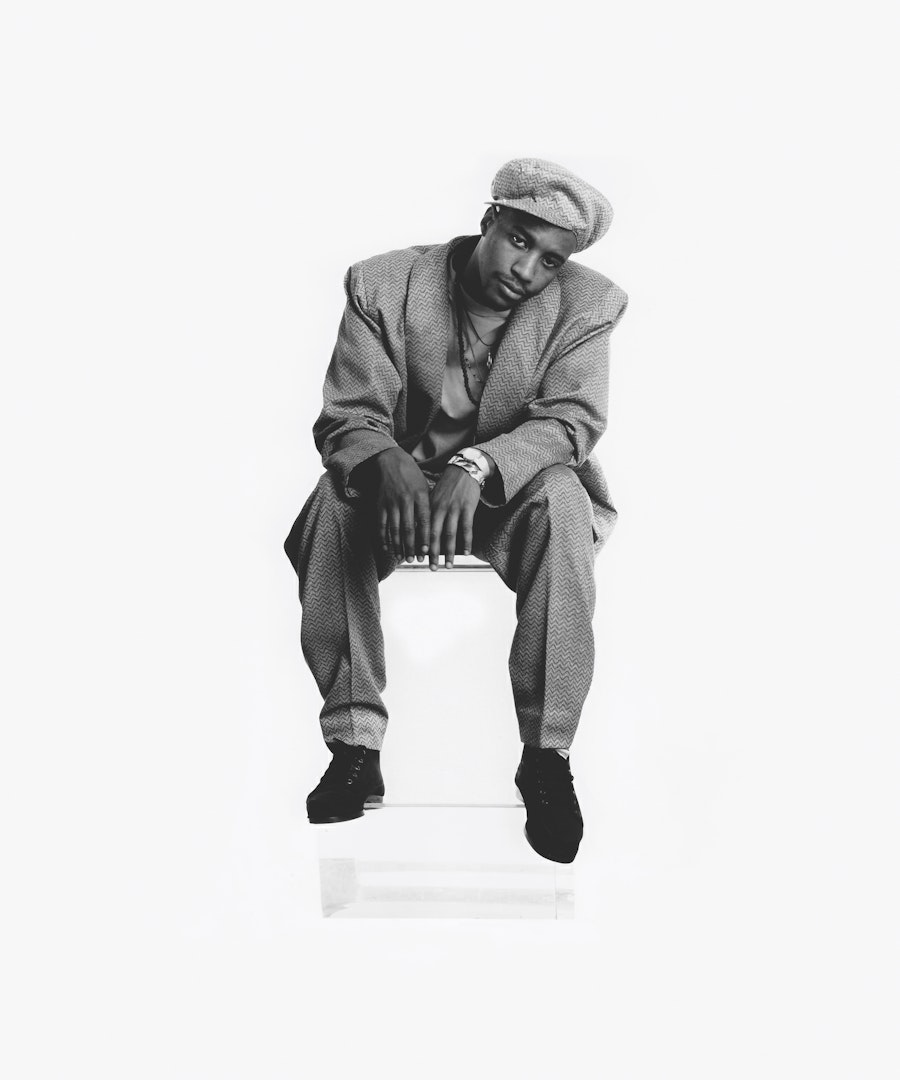 It's not as if Masta Ace saw much of a future in hip-hop at his start. Few did back in 1988. What the rapper-lyricist did know, however, was that what he was doing in the studio was cool, "something that everyone then wanted to do, and I had that access, the access to be heard, the access to someone like Marl. I mean, for me, this was a hobby. I thought I was gonna get out of college and get an executive job in an advertising agency on Madison Avenue. I definitely didn't think that it would turn into this thirty-year-plus career."
The impact of "The Symphony" and access aside, Masta Ace learned to love his voice, work with its nuances and shading, and began developing material for his first solo album, 1990's Take a Look Around. Considering that he took two years to record that album—an eternity in hip-hop—Ace's slow cooking was practically a stew.
"That album was curated from my mother and uncle's album collections that were just sitting in my living room," says Ace about being a novice rapper in the studio and hearing how hip-hop production was done ("just collect beats and find nice loops and breaks"). Ace spent almost two years dissecting tracks and boiling down the fat of the funk to find something juicy to rap over across the entirety of the Marley Marl–produced Take a Look Around. "That's how I got a coproducer credit," says Ace. "Marley knew that a good portion of those loops and breaks came from me. And my mother's R&B-heavy record collection. He didn't have to break into his box or make much from scratch. Those were all my joints. He just made it all dope."
Rattling off the mom-records of Curtis Mayfield, Lyn Collins, and Lee Dorsey, whose samples litter Take a Look Around, leads me to that album's best and most definitive cut, "Music Man."
Built on the bass, guitar, and drums intro of Grand Funk Railroad's "Nothing Is the Same," the track was born during a late-night-into-morning session with Marl at his home studio.
"As soon as the beat came on with the Grand Funk record, I just kept pulling the needle back, pulling it back, 'cause I knew it could be something," Ace recalls. "Marl was just waking up when he heard me playing that groove repeatedly—hearing that bass line from his bed—and pushed me out of the way to sample that loop. From there, 'Music Man' became one of like two records I've ever done where I jumped in and rapped spontaneously without having something, anything, written down first."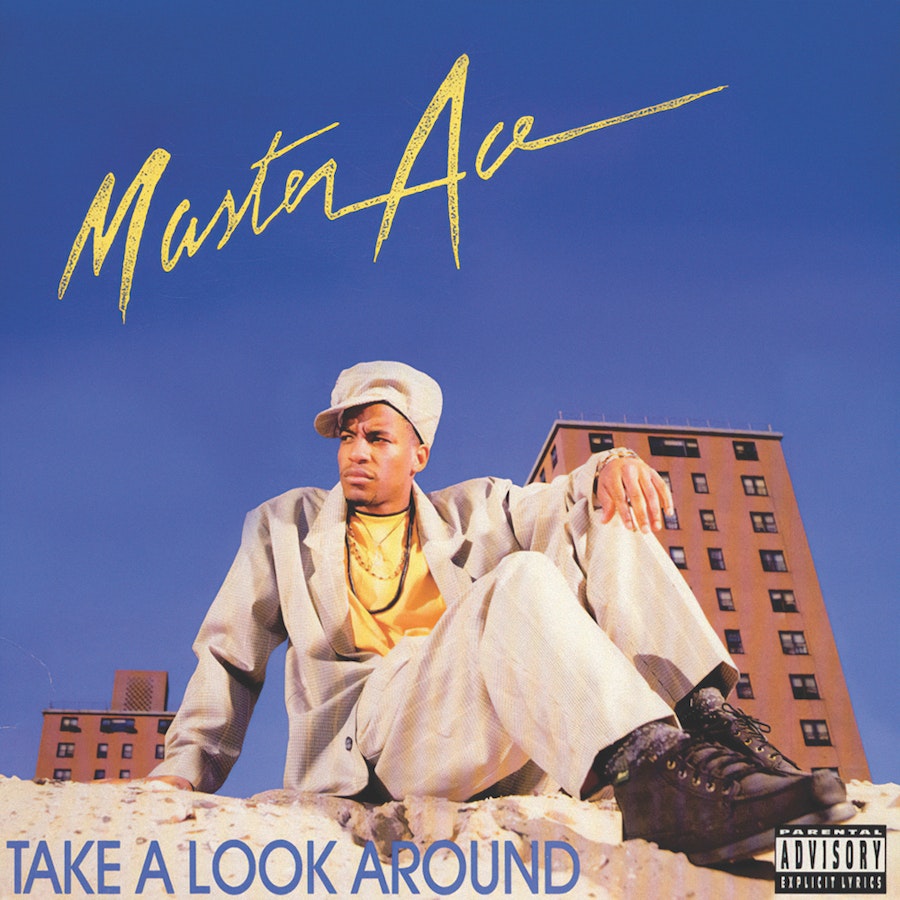 Masta Ace's creativity on the mic, from Take a Look Around through his 1993 and 1995 Masta Ace Incorporated albums on Delicious Vinyl, continued, years later with the 2001 self-produced, character-driven concept record Disposable Arts, and its album's closing cut, the Domingo-produced "No Regrets."
Basing the album in an imaginary, satirical rap school, the "Institute of Disposable Arts," Ace is both student and teacher finding his way through its brand of higher (and lower) education, its graduation day, and a cynical sense of finality that led Masta fans to believe this was to be his final album, that he was getting out of the game.
"You're right, one hundred percent, because I was, at that point, getting out," Ace says with a laugh. "I had been through the music biz, and [I] wasn't happy."
Working out of his studio in Queens, New York, and just back from tour, Ace wasn't convinced he would make a new album until friends at the indie JCOR label assured him that his fans cared about Masta's output. "There were a lot of guys then making beats and dropping them off on CD at the studio. Domingo, who was actually connected to that Queens studio, had this one joint that immediately turned my head," Ace says about the chopped-up flute loop from the now-famous rare-groove joint "The Edge," composed and produced in 1967 by David Axelrod. "It had actually been promised to Tone Def, who I had to hit up and ask for it, it was so good. Tone was like, 'Aight,' and gave me the thumbs up to use Domingo's joint—which was really cool, because I really had the whole lyrical concept in my head and needed a beat to get it on to, quick."
Why so quick came down to Masta Ace's sense of finality where "No Regrets" was concerned. "I really did think that Disposable Arts was going to be my last album," says the rapper.
"I just read the writing on the wall that said I was not going to be a commercially viable artist anymore, so I wanted to write a song that wrapped up my career, put a bow on it, and go out on the right note. That beat of...Domingo's was the perfect ending."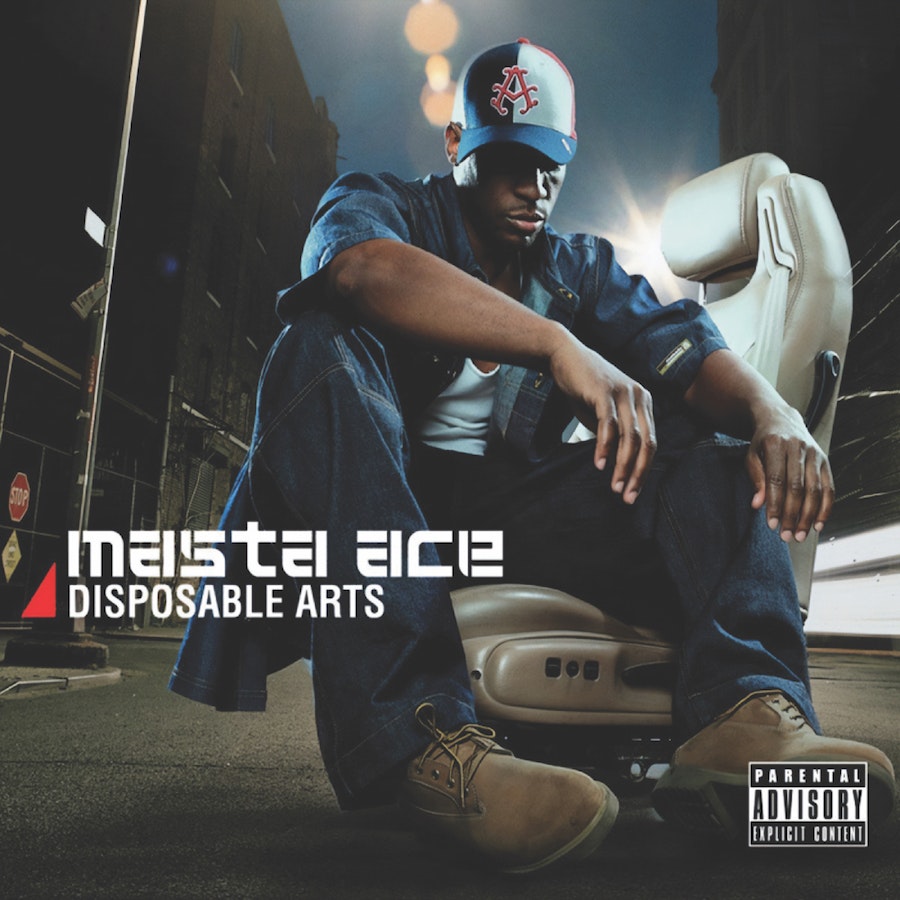 Claiming to have based his almost-retiring decision on his standing in New York alone ("the vibe there was that no one would check into what I was doing"), Masta Ace changed his mind when he realized the breadth and width of hip-hop at the top of the twenty-first century. "I forgot that hip-hop was more than just New York City. That was my mistake. It just looked, at that time, that I had lost momentum, having gotten dropped from a major label who, even though they tried to dictate everything to me, could provide bigger budgets and staff."
Blaming being dropped by the majors on not delivering "radio-ready" tracks during the "Bad Boy era of R&B-driven hip-hop," Masta Ace didn't know what a future could hold. "I was tired of being dictated to but was locked into that major-label world, that mind-set," says Ace. "We didn't know then that you could have an indie career. That hadn't really been done at that time, and the few cats who did do it...it was a small community. I didn't think that anyone was gonna check for this album, go out on a high note saying everything that I wanted to say."
What Masta Ace had to say on "No Regrets" was something honest and real, even vulnerable. "Rappers, then, could not acknowledge their insecurities, their weaknesses. That, however, was my goal."
The higher-learning theme of Disposable Arts, and its lyrical levels of vulnerability, was ahead of its time. A young Kanye West, for his first album out from behind the mixing board, released The College Dropout three years later, working on a very similar model.
"Early Kanye was very vulnerable, filled with lyrics of self-doubt, because so many people at that time thought he was a joke," says Masta Ace. "Everybody wanted him to just do beats. Be the beat guy. Nobody gave him a fair shake at the start."
From presenting one's deepest vulnerabilities to now cataloging the ravages of social injustice to going back to spontaneous lyricizing over his jazz roots ("that was my study music, Coltrane") and recalling A Tribe Called Quest's stand-up bass loops: that's the newest Masta Ace track, "Home in America." Recorded at Amon Drum's Bridge Studio in Brooklyn with his coproducer Ben "Benny Cha Cha" Rubin, the Analog Players Society features top-tier jazz session cats such as tenor saxophonist Donny McCaslin (David Bowie's saxman on Blackstar), pianist Orrin Evans (who just left the Bad Plus), bassist Dezron Douglas (from Ravi Coltrane's ensemble), and drummer Eric McPherson (from the Fred Hersch Trio). While making post-bop jazz jams with a golden age of hip-hop vibe, Masta Ace's name jumped to the top of Rubin's list when it came to rappers with heightened lyrical sensibilities and an original voice. "Ace is seriously dope, and one of the most authentic New York MCs I've ever heard," echoes Amon.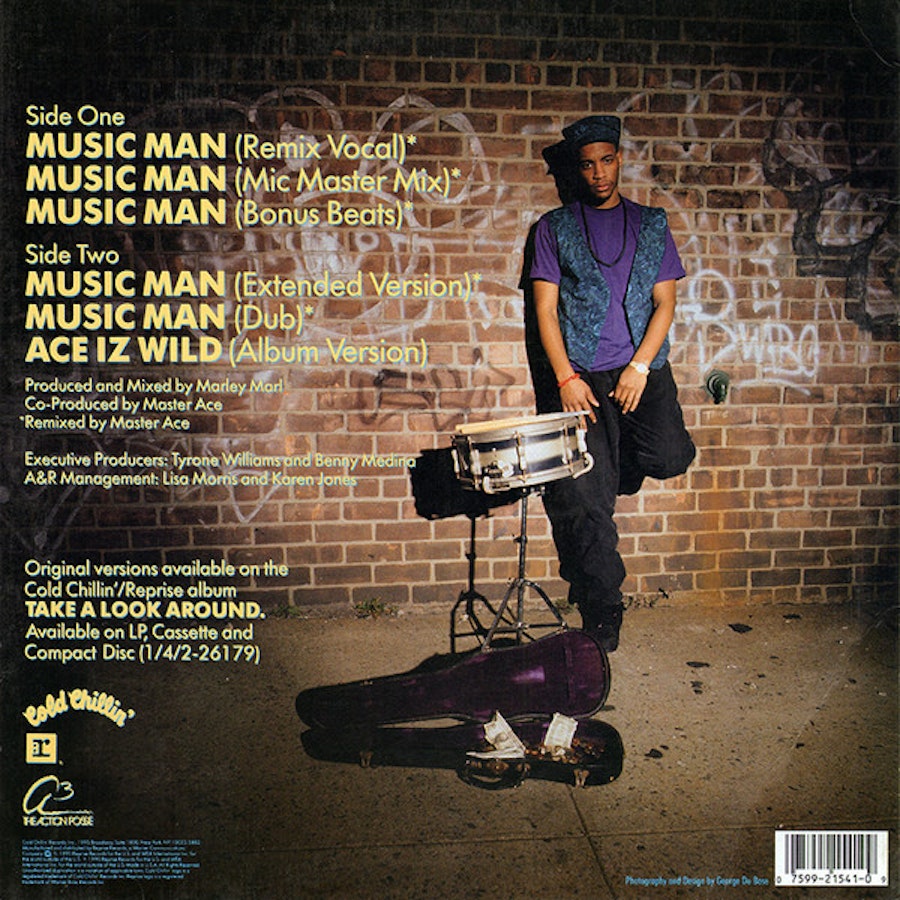 "Rubin explained how the music was made out of jams, and I picked the tracks that most spoke to me in terms of its beat and the possibilities of telling a story," Masta Ace says about the music that made up the unsettled "Home in America" and its lyrics of a world laid barren by post–George Floyd horror. In its first iteration, Ace gave Rubin a set of lyrics based on a girl-meets-boy-but-winds-up-with-me storyline until the producer pushed the rapper to go deeper, "something socially conscious and speaking to the times we live in," says Ace. "He wanted a song that his kids could learn from." Going farther and digging deeper, Masta Ace came up with ideas he hadn't in the past, answering the challenge of creating a new set of lyrics "equally dope to what I gave Ben the first time," as well as something political and topical.
"These ideas that fill 'Home in America'...I've had them in my mind for the last several years," says Masta Ace, considering the political and social climate. "That climate is why I didn't start a new album then. Every song would've sounded like 'Home in America'—those topics, a super dark album. I didn't think that, at this point in my career, I needed to do that. I still have the folder I started with [producer/collaborator] Marco Polo, whose songs I'm just starting to write now."
What Analog Players Society's "Home in America" did give Masta Ace, however, was an opportunity to, as he says, "get out" the thoughts that the rapper had without forming a black cloud over an entire album. "I was able to channel so many of the bad feelings that I had been having on this one jazzy track, the things that were most troubling me," says Ace. "Get them out now, so I can clear the way for when I work with Marco Polo. I may throw a couple of lines in about the pandemic and the guys with the Tiki Torches, but that's about it."
Encapsulating who he has been since 1988, and where he is now, Masta Ace is pleased to note that while his process has evolved into something succinct, his sense of urgency still remains the same.
"From 'Music Man,' to 'No Regrets' to 'Home in America,' and where I'm going with my new tracks, there's definitely an evolution," says Masta Ace. "I found a groove with the way I write now that's different from what I used to do. How I edit and why I edit is different—then, I'd spit the verse, wonder how and what I could've said better, but let it alone at the time. Change wasn't encouraged, you know—just get it done. Now, I write and rhyme, listen to it, and hone it—do it over and over until I'm not bothered. I may only change two or three things, but I'm going to get it so that I am thoroughly satisfied."