Little Dragon is an anachronism. They're a space-age R&B band succeeding in the music game using last century's playbook: "I think [it was] touring and touring and support from KCRW, " says singer Yukimi Nagano about their not-so secrets to success. We're not talking touring once a year, more like ten shows in the Bay Area in four years. But their relentless schedule nearly broke the four-person band. "It almost was way over what we mentally could manage," Yukimi says. Thanks to their tenacity, productivity, and focus on creativity, this four-piece—which sounds something like the love child of Sade, Lee Perry, and Kraftwerk—recently landed a record deal for their fourth album on Tom Whalley's Loma Vista Records (an independent with the reach of a major). I first caught up with these little dragons—Yukimi (vocals), Erik Bodin (drums), Fredrik Wallin (bass), and Håkan Wirenstrand (keyboards)—following an in-store performance at Amoeba Records in San Francisco back in February of 2011 and then more recently over Skype from their home base of Gothenburg, Sweden.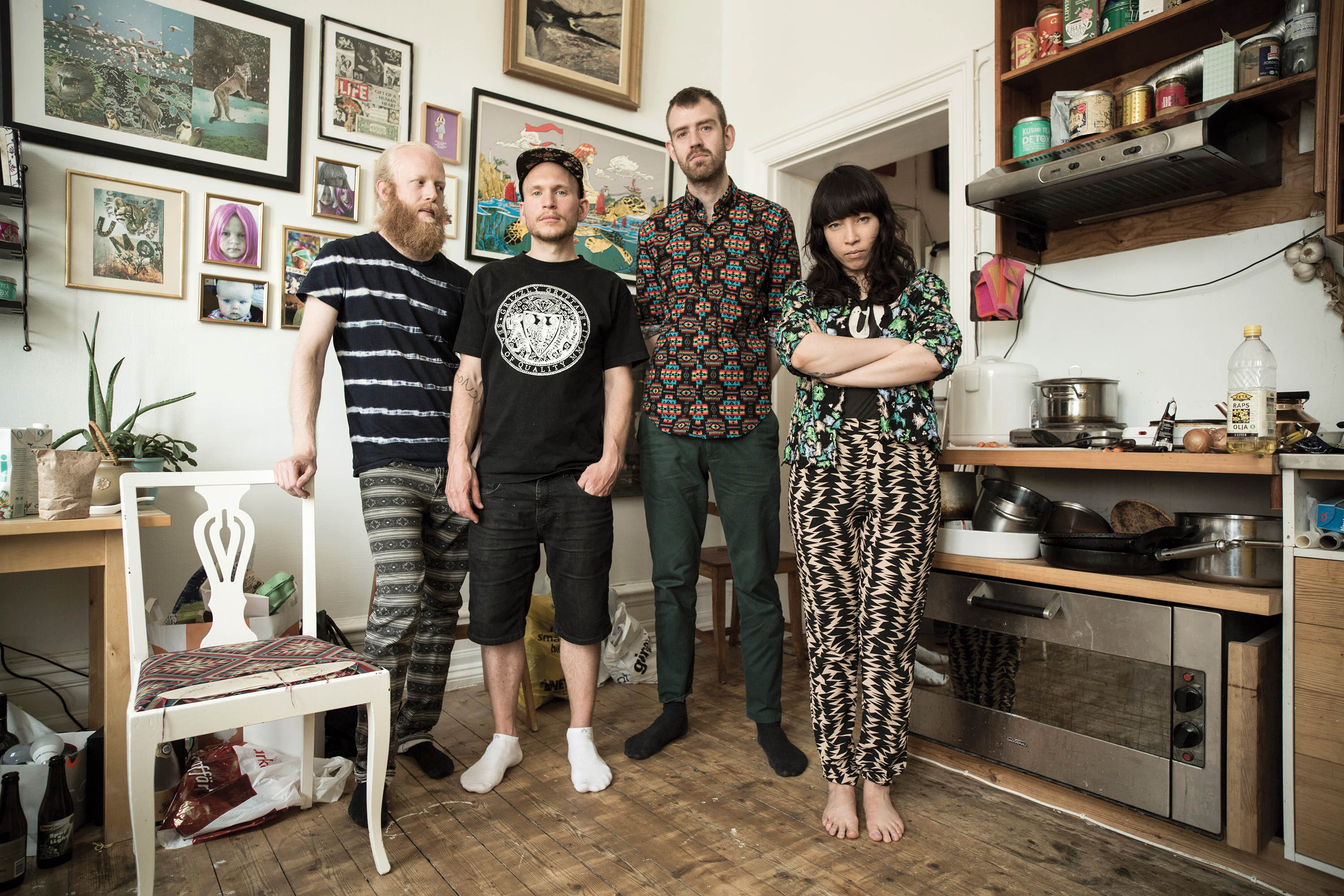 ---
How to Raise a Little Dragon


Born in Sweden, Yukimi is of Japanese and Swedish American descent, making her stand out against the white male musical backdrop even if she wasn't captivating in her own right—a soulful, diminutive cross between Björk and Debbie Harry. While in high school in Gothenburg, Yukimi befriended two music nerds, Erik and Fred, who were couple years older. Shortly after, the three met Håkan, and the familial four-piece was quickly filled out.
Yukimi and Erik do most of the talking. Erik seems to play the default "team captain" role, organizing the Skype call and speaking at ease on behalf of the band. "The first album is like a 'best of' [compilation from] this group of people hanging out together without knowing they were a band," Erik says of their self-titled 2007 album. "There was no plan," Yukimi adds. "If someone had said that people are gonna love this song and you're gonna play it in San Francisco, we would have been shocked. We were just happy that our friends liked [our demo]. We were just doing what we do when we hang out." One of these friends connected them with Peacefrog Records in London with a plan to release a vinyl single of "Twice" b/w "Test." Initially, the unnamed band was going to call themselves "Yukimi," but as Erik explains, "Then we had that moment when we asked ourselves, 'Maybe we should actually do something, you know, maybe we should start a band, make it official.' "
Their excitement about recording for their new label was soon undercut by the label's hasty release of their demos as Little Dragon's first full-length album before the band had a chance to finish, mix, and master it. "The first album was just our demo songs that got released, and we were so unhappy about it," says Yukimi. "They were unfinished; they were not mixed, so [it was] our first traumatic awakening to the industry on all levels." I can't help but wonder if their final mix would have had the same raw, nervous energy of the album as it was released. Regardless, the songs struck a nerve with adventurous music fans and 
influential musicians.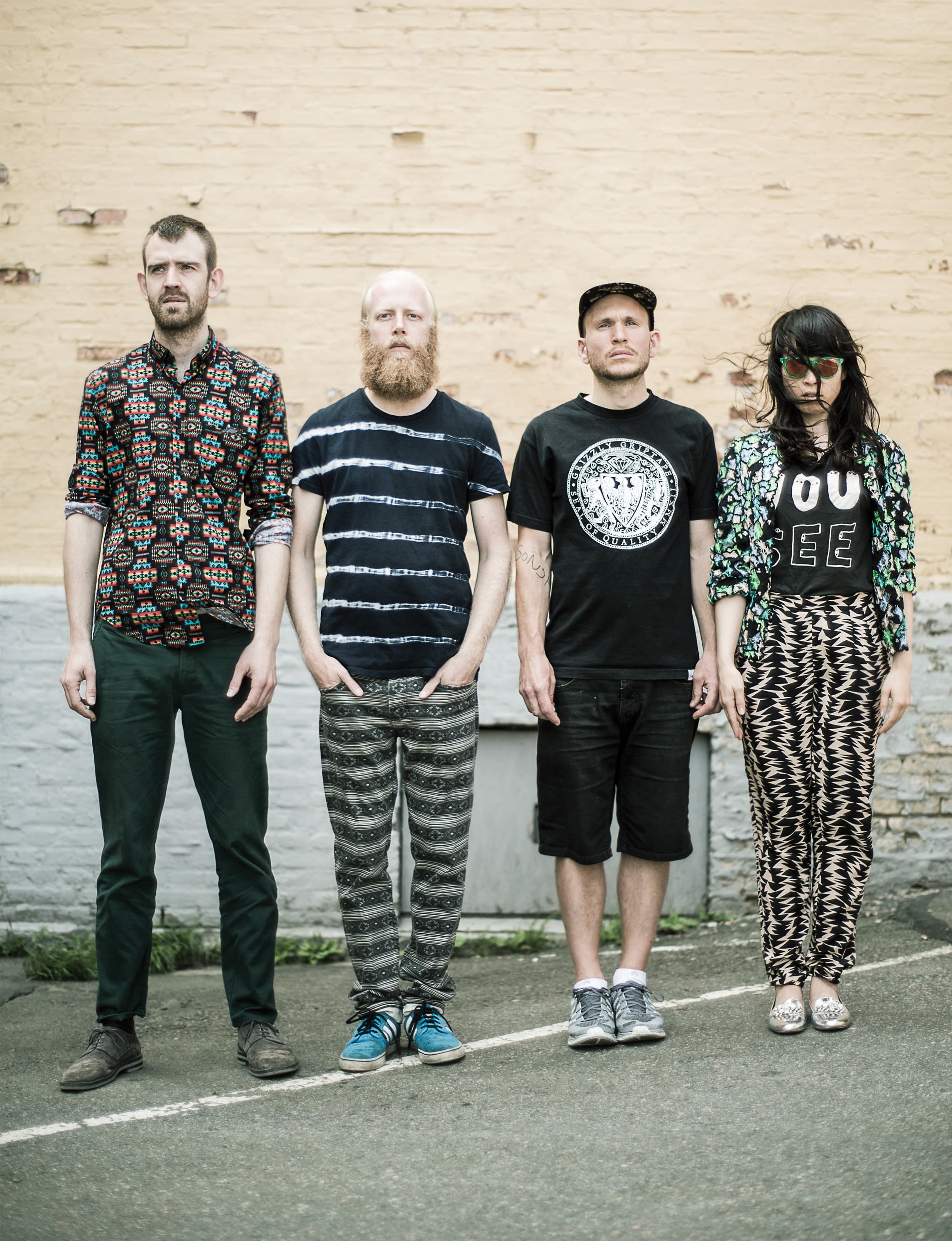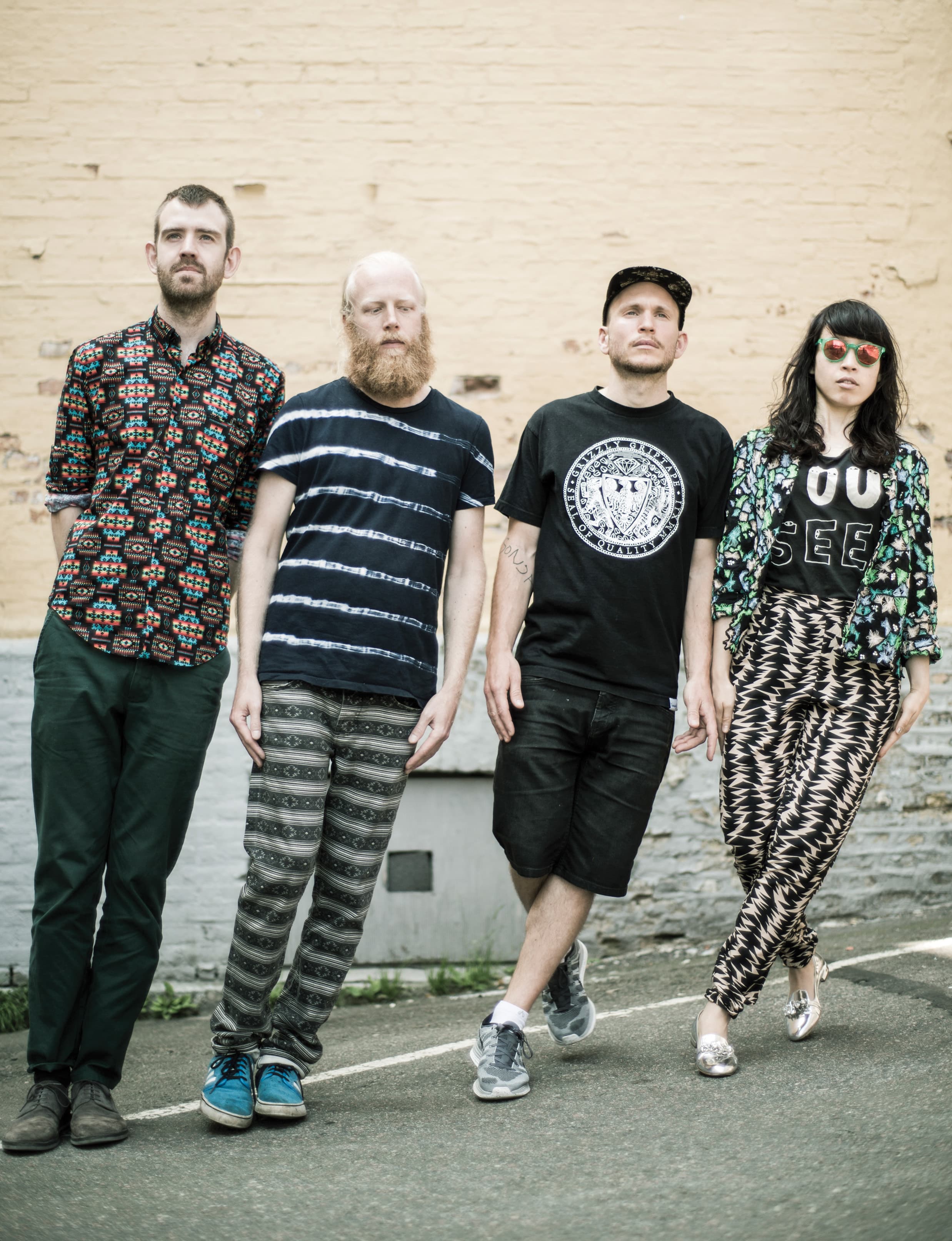 ---
Live Dragon


By the time 2009's Machine Dreams , their second full-length, was reviewed by Pitchfork, this little band from Sweden had already played San Francisco at least three times. Their U.K. record label wasn't much help in the Wild West of the American drink-ticket indie club circuit, so their success can only be attributed to their own grueling tour schedule, some choice tweets from a few famous friends, and support from the most influential radio station in the country, KCRW, the NPR station in Los Angeles. "They have definitely been a catalyst for us," Yukimi says of the revered radio station. "The first place that really embraced our music was L.A. and San Francisco. I think that's why those two places are so special to us. Our first sold-out show was at the Roxy, and we'd been touring Europe over and over and no one was coming to our shows. No one had a clue, no one cared."
The band released their third album, Ritual Union, in 2011, and toured Europe and the States through 2012. Looking back today from the comfort of their current touring sabbatical, Yukimi remembers how it used to be when "it was either find another job or stay on the road." Touring did not necessarily come naturally to everyone. "I've been so shy onstage," says Yukimi. "I just felt, since the first moment, that I always loved singing and being onstage, but there's been so many mental issues. I think just playing and playing makes you relaxed and makes you feel free." Erik chuckles, then adds, "We tried to keep it real. It sounds very stupid, but we did all those shows and it was our sweat and tears. It can make you confident, and I think that can shine through somehow."
The band's dynamic live show kept them booked steadily for the past four years with fans flocking to see the four-piece deconstruct and rebuild their favorite songs live. "We really want to break free from the arrangements on the CDs, to be free, and have the time to do whatever we want to do with the tracks," says Erik. "We don't really plan how we're going to play them live while we're making them, but once we're at the stage where we can play them live, then we sample all the sounds, and just naturally [the songs] get changed. I think that's one of the things that jazz music influences us by—more than maybe the way jazz music sounds, but the philosophy of communicating when you're playing in the moment… It can be just little changes that can make it feel fresh, and I think that keeps us alive when we're on the road all of the time."
---
Home Is Where the Studio Is


One thing is clear from here on out, never again will they tour that long or hard. "That's what we're aiming for," Erik says, "to have a 'human' schedule that doesn't wear you out, because you can't go on like we did forever." Erik's not the only dragon still a bit traumatized. Yukimi warns that the tour schedule can affect the band musically as well, "because at the end of the day, we are kinda like living our dream, all of us. We've always felt, each one of us, that music is what we wanted to do, and we want to stay together as band as well, so I think, for the longevity of the band but also for our spirits, to keep a balanced touring schedule is only beneficial."
From the comfort of their hometown, they're at peace with the path that brought them to where they are now, with a better record contract, some money in their pockets, and the freedom to stay off tour for the better part of year while recording their next album. "I think all of the shows both humbles you and gives you a good backbone," says Yukimi, "because you remember the struggle, but at the same time, you really appreciate the growth. I think, personally, if things had really blown up with the first record really fast, I don't know if we would have been ready for it. All of the shows kinda prepare you… If you get a TV [gig], you don't feel like you're gonna have a panic attack." Håkan, with a rare comment, adds, "And we have a little family out there as well," referring to the thousands of littler dragons they've picked up along the way.
The band is readjusting to extended domesticity. When asked how long it took to adjust to being at home, Erik shares, "For me, it took one or two months, because I have kids at home. When you're on tour and doing shows, every day has its little climax, or it's all leading to one moment, when you have a show, and it's all building up. And now I find myself in an everyday loop that doesn't really have any climax, or [it's] much more subtle. [So instead,] I've been nerding out on speed skating. It's been one of my goals this year. I was so happy I was able to find something to do and take advantage of the winter." Yukimi adds, "I have a lot of creative people in my family who are all working day jobs, and I get reminded that I get to wake up and do what I love every single day; to have that choice, it's nothing that I personally take for granted at all. And to write in the studio and not have to be pushed out on the road because you have bills [is nice], you know?"
Onstage, Yukimi is the focal point, though she's the first to explain that "the boys" really set the pace in the recording studio. "It starts with the music," Erik explains. "When I make music, it starts with drums. When it's Yukimi and me, I'll play the synth on top of the drums while she's coming up with melodies." Since returning from their never-ending tour, they added another room to their studio space, which "doesn't have that rehearsal-space smell," Erik says. "It's really nice. You can see the sun sometimes." Reminiscent of Little Dragon's beginnings, they're in the studio daily, which, as Yukimi explains, is full of "a bunch of instruments and drums set up, and we always have everything set up, so if you want to press 'rec' and record it, you can do that." When asked what part she plays in the songwriting process, she says, "Sometimes I have a melody, and there's definitely times when I've had lyrics that I want to fit into a song." Her vocals and also her cryptic, yet intimate, lyrics are the centerpiece of every Little Dragon song. Without her, these three super-talented Swedudes would be yet another instrumental/ambient IDM project.
Lyrically, Yukimi crafts subtle, yet infectious, vocal hooks delivered with New Jack sass, offering glimpses of intimacy shrouded in synth washes, crisp drums, and bass throbs. She aims for the heartstrings, recognizing that it's not about what you sing, but that it sounds way better when you sing it with soul. "You can have a poem that's beautiful, but to sing it might sound wack, because of the syllables, stuff like that," she explains. "You can have a melody that's beautiful, but [the words] can actually not make sense at all, and people will [still] feel so touched. And then you can have something on a piece of paper and it would sound amazing, but it wouldn't mean anything in a musical context, if it's not right. I think that some lyrics can be so simple and can make so much sense musically but be like the worst poem ever."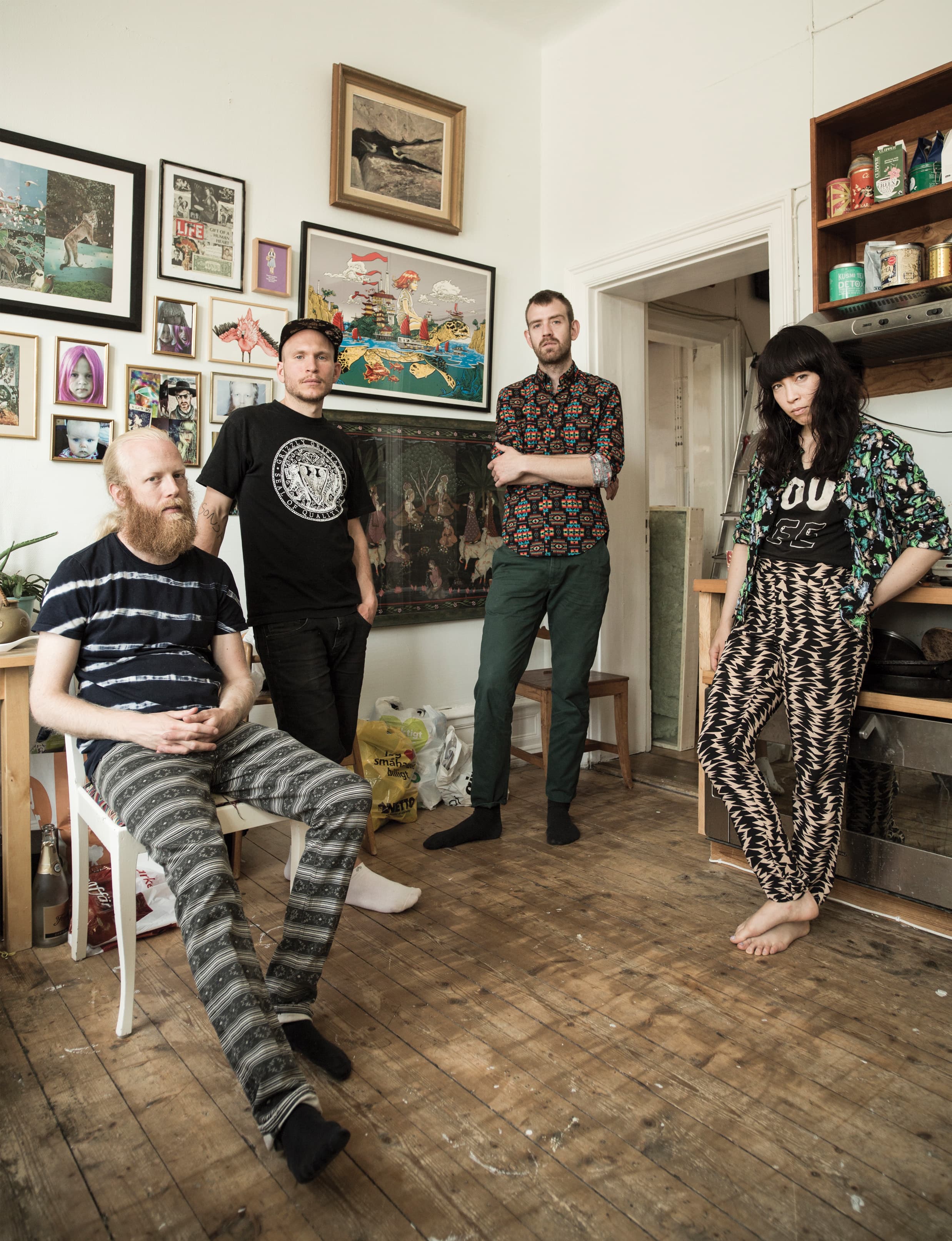 ---
Say No to Collaborations


When it comes to the music, we pretty much know what we want," Yukimi says about the role of outsiders in their recording process. For the number of collaborations the band has been a part of—including, among others, DJ Shadow, Big Boi, Gorillaz, and SBTRKT—musically, they're an extremely insular group. "I'm excited about the music that the guys make," she says. "Genuinely, [I] really feel inspired by what they do and surprised by what they continue to make, which inspires me to do something. I have that personal connection with them. I don't believe that is something that you get overnight with a random person no matter who it is." Yukimi has more to say on the topic of promiscuous collaborating: "You know, I gotta say that I personally feel like, these days, there's so much branding. Everything can feel like a song with 'so-and-so' and 'so-and-so'—it doesn't always feel genuine. Of course, the collaborations [we've done] have added a huge deal, and there's not an interview we've done where people don't ask us about the collaborations. And maybe some people know us more from what we've done with other people than what we've done on our own, but at the end of the day, we also have three records where we never really had any guest appearances."
"Not many people have the codes to the secret rooms of Little Dragon," Erik says. "There's something magical about keeping it a little bit closed as well. It's not just open for anyone to walk in and rap or sing or play the bass or [whatever], you know?" Out of Skype deep space comes a distant unfamiliar voice—it's Håkan, who adds gently, almost romantically, "If it happens naturally, you meet someone and do something…" Yukimi adds, "But to force it is another thing. [If we get] a tweet: 'Kanye West likes your music.' Is our management going to contact him? No. But if you meet him, jam out with him, and it feels great, I mean, that would be a different story."
We can safely assume there won't be any Kanye guest spots on the new record, and aside from the following cryptic hints, that's all we know. "We haven't really decided which songs are gonna be on the album, so right now we just have a lot of songs," Yukimi says. "I feel there's a lot that's moody; there's definitely an organic feel; there's definitely an electronic element…" Erik gets a bit more cosmic with his description: "It's not a new direction so much as it's a deeper direction in a way. It's still the same thing; it's just that we've been doing it for a longer time, so the spectrum is wider and we can go deeper."
Well-rested, reenergized, and with enough new material for an album (early 2014) and an EP (fall 2013), Little Dragon are outgrowing their diminutive name. The unlikely band from Sweden stumbled into the music industry six years ago with a refreshing brand of future funk and fractured pop-soul, delivered the old-fashioned way through nonstop touring, well-placed collaborations, and radio exposure. Winters are long and grueling in Sweden, much like an average Little Dragon tour, and as winter eventually surrenders to summer, Little Dragon are entering a new phase in their career with a newly remodeled studio, a new record label, and a new album on the horizon. Little Dragon's future looks much brighter and warmer, begging the question: do dragons tan or burn?