Nicole "Lady" Wray's power and prowess was almost immediate. After two years outside of the studio, a period that might lend to a rough start for other artists, the title track of her latest album came flowing out. "Piece of Me" is full of yearning, with Lady Wray's raw, higher register uninhibited by big arrangements and buoyed by haunting harmonies.
"Piece of Me" was recorded and released as a single in 2019, when the singer-songwriter was nearly eight months pregnant with her first child, an excited and cautious state that lends a depth of feeling to the tune. In the song, Wray deftly conveys the uncertainty and resignation of a failed relationship: "I let you take a piece of me / I hope you get the peace you need / And if that's not enough, I let you go peacefully."
"It was my first time ever being pregnant, ever singing with a baby in my belly, and trying to sit down and think of lyrics. But when I heard the music Leon [Michels] had produced, it was overwhelming," Wray says from her home in Atlanta. "The baby was giving me all her love, everything from her. We set up a mic stand; I sat there with my big belly and just started belting out and just coming up with lyrics, and it was so much fun."
"Piece of Me"—the eponymous first single off Wray's fourth LP—was the first song Nicole recorded at Leon Michels's Hudson Valley studio. The two are longtime collaborators—this being her second full-length for Michels's Big Crown Records, while Wray has written songs for Big Crown artists—but even veteran producer/musician Michels was surprised by how fast the song came out.
"I remember she didn't really want to come, and she was also super nervous because it had been, like, two years since we made music," says Michels. "That's a long time to take off from recording, and…it takes a really long time to get back into it. As soon as she heard [the music for 'Piece of Me'], she just started crying. Hearing music like that for the first time in two years and being back in the studio was super emotional, and then that song came out in like forty minutes, which is incredibly fast."
That current of emotion pulsates through Piece of Me (released January 28 on Big Crown), an album brimming with vulnerabilities and hope. The album is a testament to Wray's skill as both a songwriter and singer—"technically one of the best" Michels has ever worked with. "Her lyrics are not the obvious choices that people make, even when it's a very simple song," he continues. "When she sings…it packs like ten times more punch than a song full of super clever lyrics and metaphors and puns. It's like Aretha Franklin or Gladys Knight, people who just have such an emotive quality to their singing that they can sing anything, and it'll bring you to tears."
Unlike 2016's Queen Alone—Wray's BCR debut which put her big, churchy vocals against bigger '60s- and '70s-style arrangements—Piece of Me is stripped down and leans into a '90s R&B aesthetic that both Wray and Michels came up in. Along with regular collaborators/funk powerhouses Homer Steinweiss (drums), Nick Movshon (bass, drums), and Paul Spring (guitar), Michels created simple soul instrumentals to sample and piece back together. The result is sparse but supportive, highlighting Wray's vocals above all else.
"I was trying to try to basically bridge the gap between the soul stuff she had been doing in the past couple of years and the hip-hop stuff that she actually listened to and loved," Michels says.
But Wray is more than just a fan. Born and raised in Virginia, where she sang in church, Wray's R&B career began in high school. At seventeen, she became the first artist signed to Missy Elliott's Goldmind imprint and appeared on Elliott's Supa Dupa Fly. Wray's own debut, Make It Hot, was released in 1998 (the same month The Miseducation of Lauryn Hill came out, she notes) with a title track produced by Timbaland. Both Ginuwine and Aaliyah made cameos in Wray's music video, which the singer first saw on a TV in her high school cafeteria. "I'd go to school and show my friends pictures of me and Lil' Kim in a store buying wigs and hanging out with Missy Elliott and Faith Evans," Wray told The Village Voice in 2016.
Working with Elliott and the writers she hired was a crash course in a more traditional music industry. "We would hang out, go bowling, go get a bite, and they would talk to me," Wray recalls. "They were trying to make sure that I stayed focused. I was a kid and I was in school and I had friends, so I would record on the weekends… It was just amazing, being able to meet certain people and figure out if they cared about what I was thinking," she says.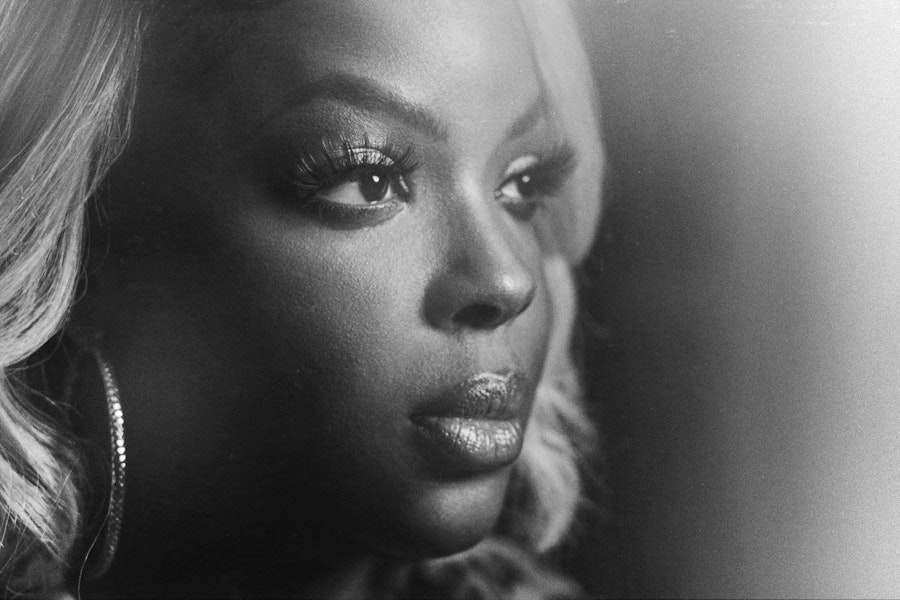 Wray's surreal time with Goldmind lasted just a few years—"It felt like forever, because I was so busy"—and she carefully filed away lessons learned on songwriting and the business for a later date. In 2003, Wray released "Welcome Home" with Ol' Dirty Bastard and, the following year, became the first female singer signed to Damon Dash and Jay-Z's Roc-A-Fella Records. Dash imagined Wray's forthcoming album, Lovechild, to be Roc-A-Fella's first R&B release, and while its "If I Was Your Girlfriend" stayed on the charts, the album was shelved. Following Hovah and Dash's split, Wray moved to Def Jam and then Dash's eponymous music group, which soon folded.
"The earth is always spinning, that's how I felt when everything was crashing. Everything was really high—I was young, I was motivated. And it was, like, taken away—all my dreams and everything. It's like, let's hit reset," Wray says. She moved home to Virginia, burgeoning feelings of defeat driven away by her family's support. All the while her unbridled passion for music simmered.
Years later, after reigniting her working relationship with Damon Dash, Wray featured on 2009's Blakroc, Dash's collaboration with the Black Keys. That project begot the opportunity to do backing vocals on the Black Keys' 2010 record Brothers, itself partially inspired by the vocal stylings of Big Crown's Lee Fields. "When I started working with them, that's when I felt electrified again. That was the moment that I felt like I can do live music with live instrumentation and rock out onstage, and feel like I could really open up my vocals and bring people in."
Her fire lit once again, Wray's heart and mind were open and ready for new projects. Wray made an instant connection with British singer Terri Walker in 2010 and, as Lady, the two released an album on Truth & Soul Records. Wax Poetics touted the self-titled debut as "honest soul belted out by women who have been dragged through the mud only to bask in the sunshine again"—a fitting review for Wray, whose star power had long taken a back seat to circumstance.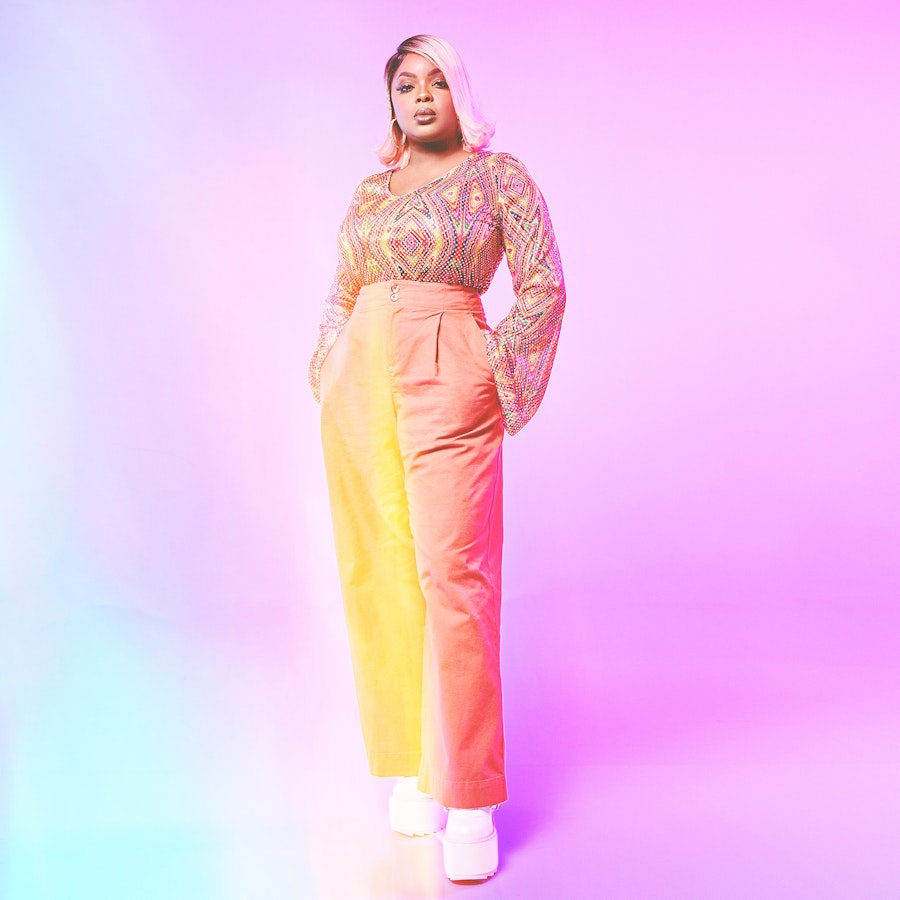 Although Lady's reign was brief, the project put Wray in the orbit of Leon Michels—a Brooklyn musician who had risen from teenage funk phenom at proto-Daptone revival label Desco Records to run Truth & Soul, before cofounding Big Crown.
Lady did a few gigs opening for Lee Fields and, eventually, Michels asked Wray to write for the legendary singer. "I lost my mind because nobody had asked me to write anybody's album ever in my life. And I thought, 'Here's this young, white, aspiring great musician…and he's asking me to come and write for an older man," recounts Wray, who thought the situation was unusual. "But I was thankful that was this door that was kind of open to, like, me writing. [Leon] really trusted me to come in and just be myself."
At the time, Wray's father had just moved to Georgia and she began to mine his life—which had similar origins to Fields's—for stories and experiences she could tell through Fields's voice. She also honed her own experiences, writing "Wish You Were Here" (from Fields's Faithful Man) about a young cousin passing, and also sang on the record. Four years later, she would channel that songwriting expertise and showcase her range on Queen Alone—her first album in nearly a decade, recorded in just ten days.
Wray similarly pulled from life: "They Don't Hang Around" ruminated on her post–Roc-A-Fella days and reflected on her brother's incarceration on "Guilty." The album's final track, "Let It Go," was decidedly straightforward—a song about moving on.
That final track serves as the connective tissue between Queen and the title track on Piece of Me—both songs about letting go, told simplistically but with Wray's trademark verve. "A lot of fans have no idea what goes into making a record and really fulfilling the album. It's dedicating your momentum and your whole body to just one song. You got to live it, you got to sing it. You got to bring it to life."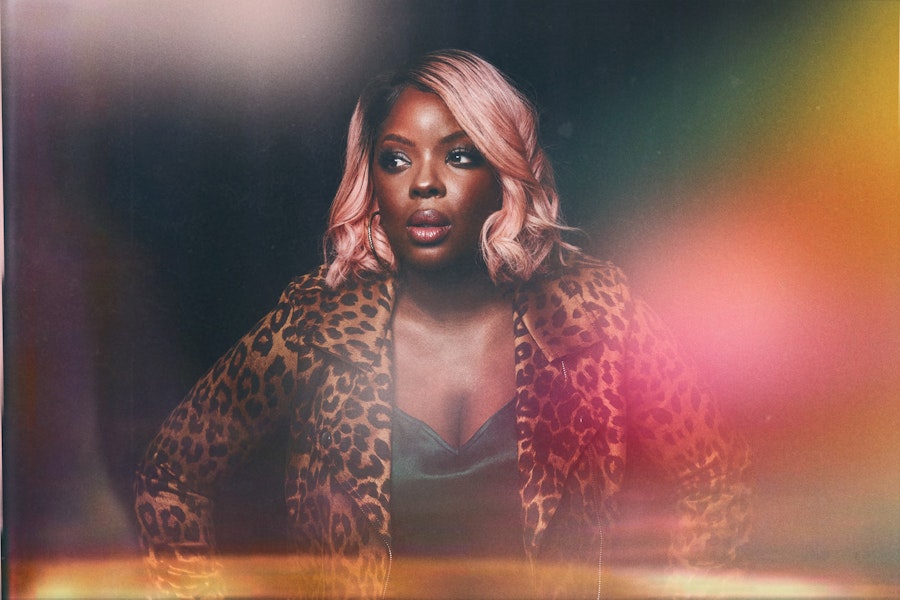 Piece of Me feels intimately cut from life—filled with romance, heartbreak, and passion without being schmaltzy. Opening tracks "I Do" and "Through It All" are perfect marriages of '90s R&B vocals, hip-hop–influenced drum breaks, and the '60s soul elements Big Crown was early known for. The album simmers on "Come On In," building with the slightly psychedelic "Under the Sun" before busting wide open on "Where Were You." Ballads such as "Thank You" and "Beauty in the Fire" ooze with gospel-style production, blurring the line between love song and devotional hymn.
Much like Wray's early career, which was filled with starts and stops, Piece of Me was recorded in stages and its release delayed by COVID. The album's second recording session was held during the frenzied early months of the pandemic, when Wray's daughter was very young. "I was missing her because I just had her, and I had to go and work. I was just overwhelmed," Wray says. "I came up with some real nice songs that are dedicated to my husband and my daughter. ['Storms' is] my love letter to them saying regardless of whatever happens in this world, we can be happy together with each other." The third and final recording session, held in the era of vaccinations, features Wray's daughter, Melody, on a delicate, acoustic dedication track.
Whether intentional or not, Piece of Me is full of affirming, universal messages that Wray herself would want to hear. With "everything that was happening in the world and me starting the album with all those hormones and all those emotions, I think I was very relatable to the working woman. I didn't realize that I was being relatable," she says. "Because of the pandemic, I think people just want to feel something and to know that life's worth living."