Kool G Rap never rhymed with byzantine complexity; he was technical yet raw, and his stanzas were direct and colorful. He spoke powerfully and dexterously through rapid, multisyllabic verses, spinning shifty fictions long before they were popular. If ever there were a Mount Rushmore for hardcore gangster rap, he'd be Washington, among the first tier who set the bar others aspire toward. Says G Rap: "I was lucky that I could be technical if I wanted, but I never even really had to. Writing and rapping came easily. I grew up during a time when hip-hop seemed to breathe with a pulse. I absorbed all that. This whole gangster shit I started influenced others, and that's a good thing."
Born Nathaniel Wilson in Queens, New York, G Rap was actually a latecomer to the Juice Crew, arguably rap's first major all-star collective, originally formed in 1983. They were a powerhouse helmed by DJ Mr. Magic and producer Marley Marl, who ably controlled production reins. G Rap became the group's prodigious addition, featured on Marley's famous Juice Crew posse cut, 1988's "The Symphony." The young and formidable phenom left competition in his wake while gaining notice from peers. He was the quintessence of naturally developed skill, admitting even that he knew nothing about song construction when making his debut, Road to the Riches, released under Kool G Rap and DJ Polo on Cold Chillin' in 1989.
If Big Daddy Kane was the showman for Cold Chillin', and Biz Markie the jester, G Rap was the sharpshooter whose Uzi weighed a ton—and eventual legends, Tupac, Biggie, Jay Z, Nas, and Wu-Tang included, all credit him as being highly influential and among the most skillful to ever do it. His influence continues today, as newcomer Action Bronson pinpoints him as an idol, and G Rap himself has teamed up with Necro for the album Once Upon a Crime.
Here, Kool G Rap unpacks his history that stands amongst the most important, yet fleeting, of his era; his most revered work was made within a short span, but its impact has been multigenerational. "Some dudes have gone on to accomplish much more," he says. "But as an artist, it wasn't ever my desire to sell the most records. It was for me to do what I do, and be the best to ever do it."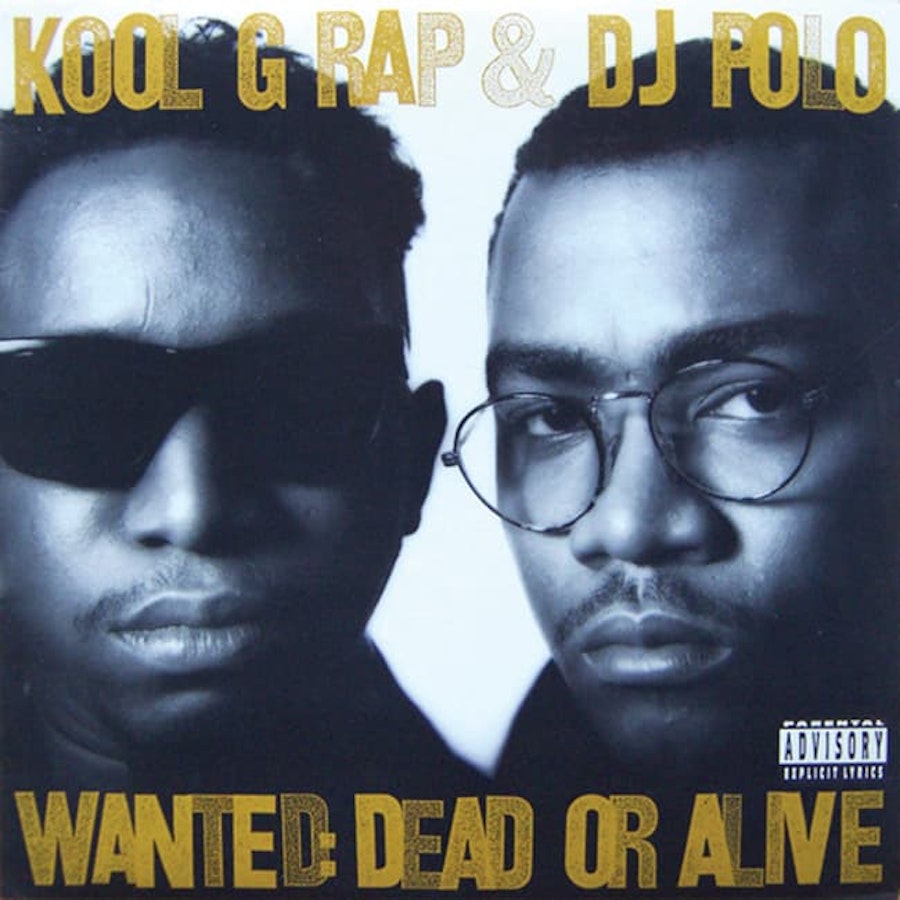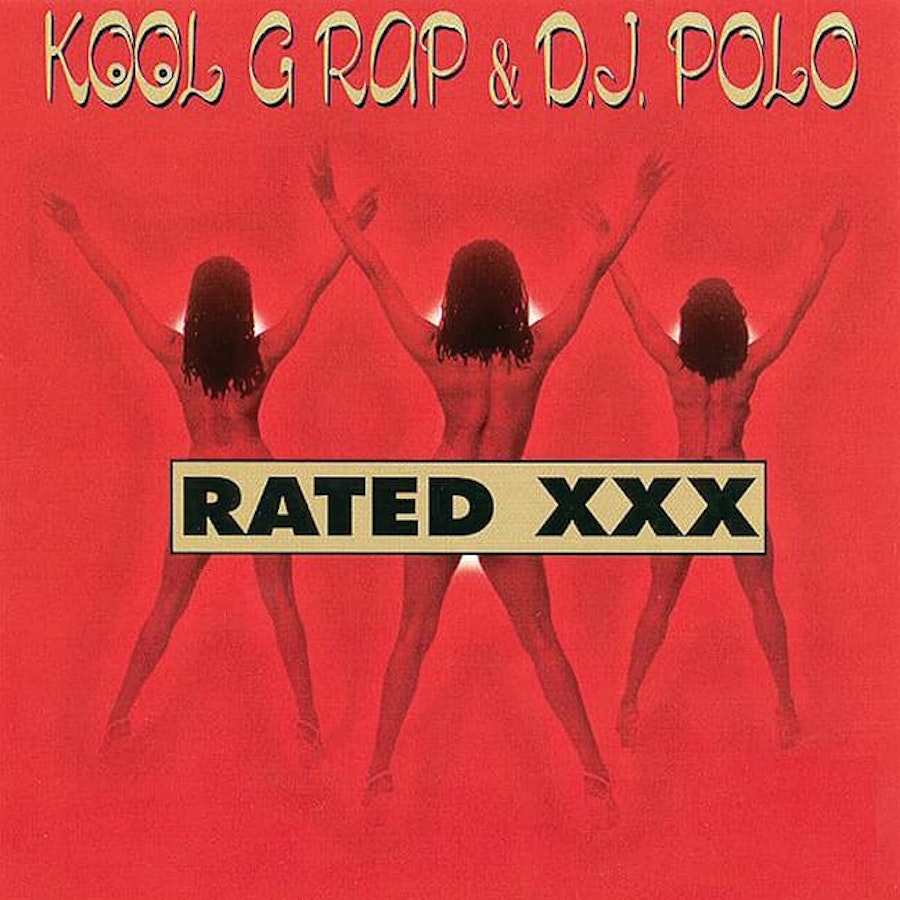 Louis Armstrong and Malcolm X lived here. It's a special place.
A lot of the early recordings were heavy crime narratives. You've said a lot of it was fiction, especially the mafioso stuff. But did you derive any of it from your own experiences or upbringing?
Of course. Most of it was before I turned nineteen. I was probably sixteen or seventeen. I was pimping then. You know, getting my money each and every way possible. Pimping just kind of fell into my lap. I never said, "Yo, I wanna pimp bitches!" Once you get one chick, it seemed like the rest just came accordingly. Boom, you have one; then two, then four or five.
Any incidents from that time that perhaps shaped your work later?
Yeah, I'll never forget, I got robbed once. I was standing outside with my mans where pimps and hustlers hung out, so there was always a stickup-kid element to the area. Some dude stepped on me and said, "Don't make me pop you, son." I went back to my hood and came back with guns and couldn't find him. I was just so heated, I came back to the same fucking place thinking they'd still be there. [laughs] If they were, I would've brought the heat to their doorstep. Putting my life in their hands as if it was theirs to decide? I was heated. But if I caught him, I would have just gotten myself in worse situations.
Tell us about growing up in Corona, Queens.
When I was growing up, it was very segregated. It was Blacks and Hispanics, and we didn't mix too well. Not to say there weren't Blacks who were down with Hispanics, but it wasn't how it is now. Back then, we were always fighting. But things changed and many things helped. But I gotta say, on a wide scale, I think hip-hop did a lot. It's amazing how many bridges it's gapped, not just my immediate neighborhood but worldwide.
You have the dope, the coke, the violence, stickup kids, the dudes that just robbed houses, dudes that robbed banks, dudes that killed cops. You also have dudes that moved out of states and became kingpins. Out of all that, Louis Armstrong and Malcolm X [lived] here. It's a special place. 
What's your earliest memory of hip-hop in Corona and what about it struck you? 
I was nine years old. I went to a park with a group of friends. It was the first time I saw a DJ, speakers, and a dude on a mic. DJs were catching the breakbeats and all that; it was such a crazy experience. Such a major impact on me. It didn't take time to grow on me; I liked it immediately. It was such a high-energy form of music. It was instant love. [laughs]
So when did you decide to move away from the hustling and focus on music?
Well, I was still hustling when I got into rap. The timing kind of overlapped. Eric B. was the one who formally introduced me to [DJ] Polo. Polo was from my hood, but I just knew of him because he used to play music in the park. Once we were formally introduced, we clicked right away. He took me to Marley [Marl's] house, and everything snowballed after that.
What was that first day at Marley's place like?
I was amazed just to be in Marley's presence. He had came out with Roxanne Shanté around that time and their stuff was hot. Plus, his work with Biz was out and catching fire. Before I even met the crew, I remember seeing Marley, MC Shan, Biz, and Roxanne perform in Corona. So just to be in Marley's living room was bananas for me. From there, it was literally the road to the riches. [laughs]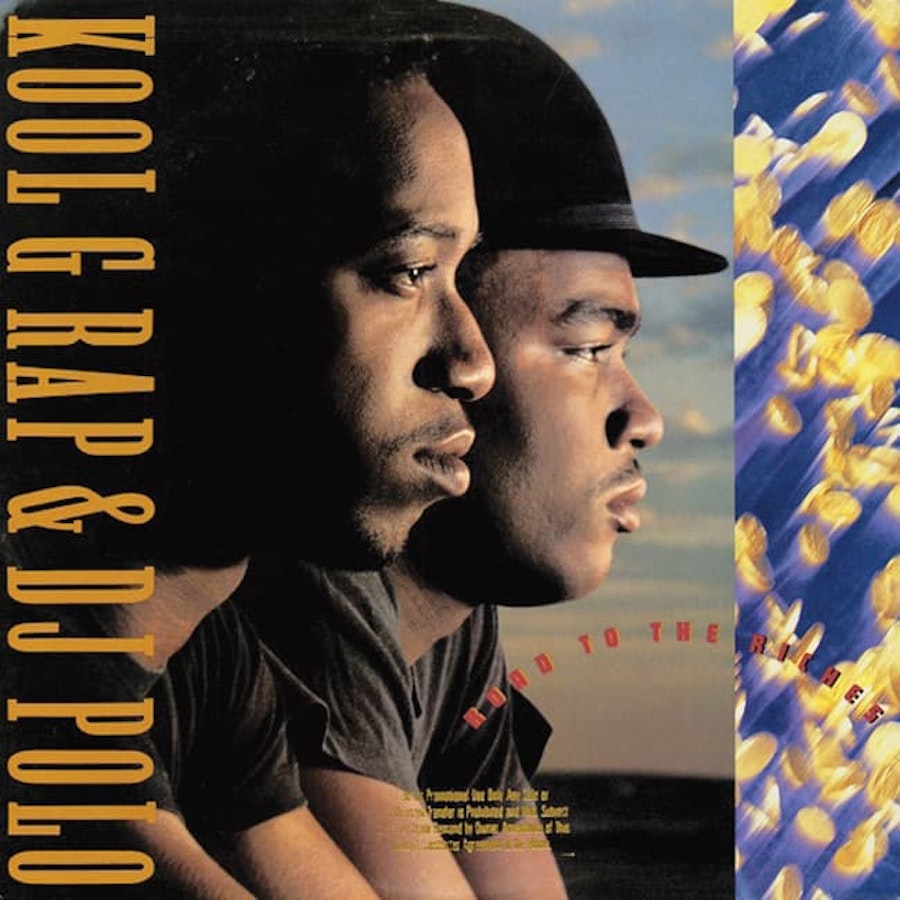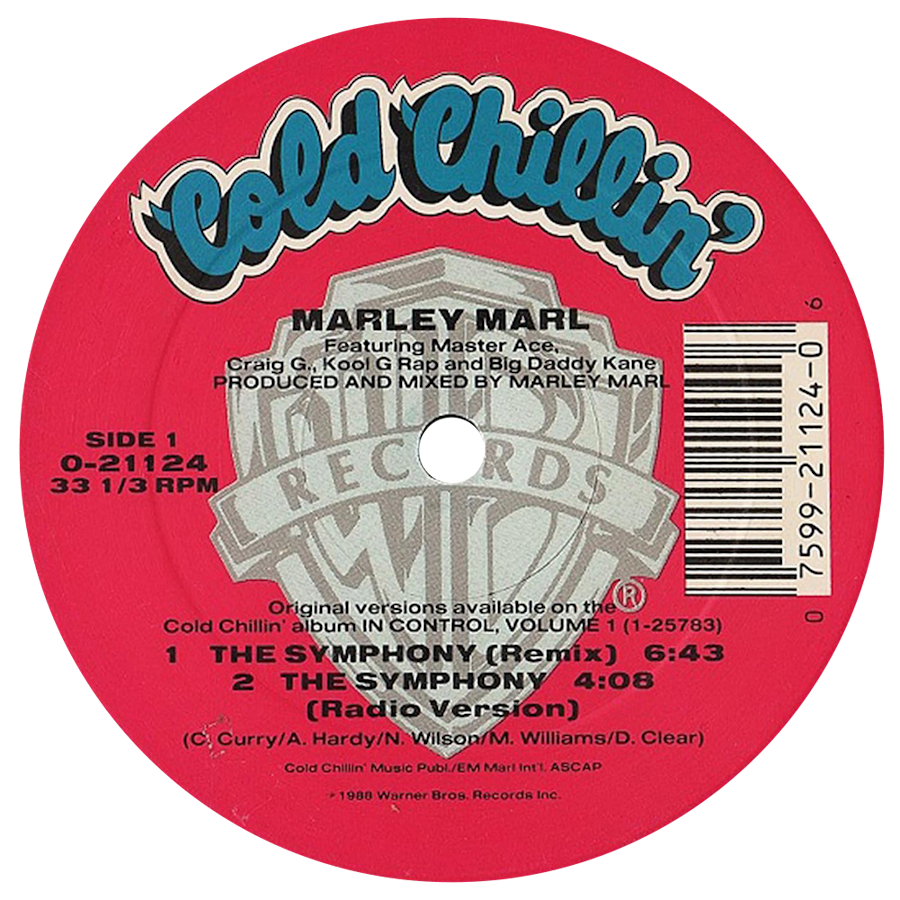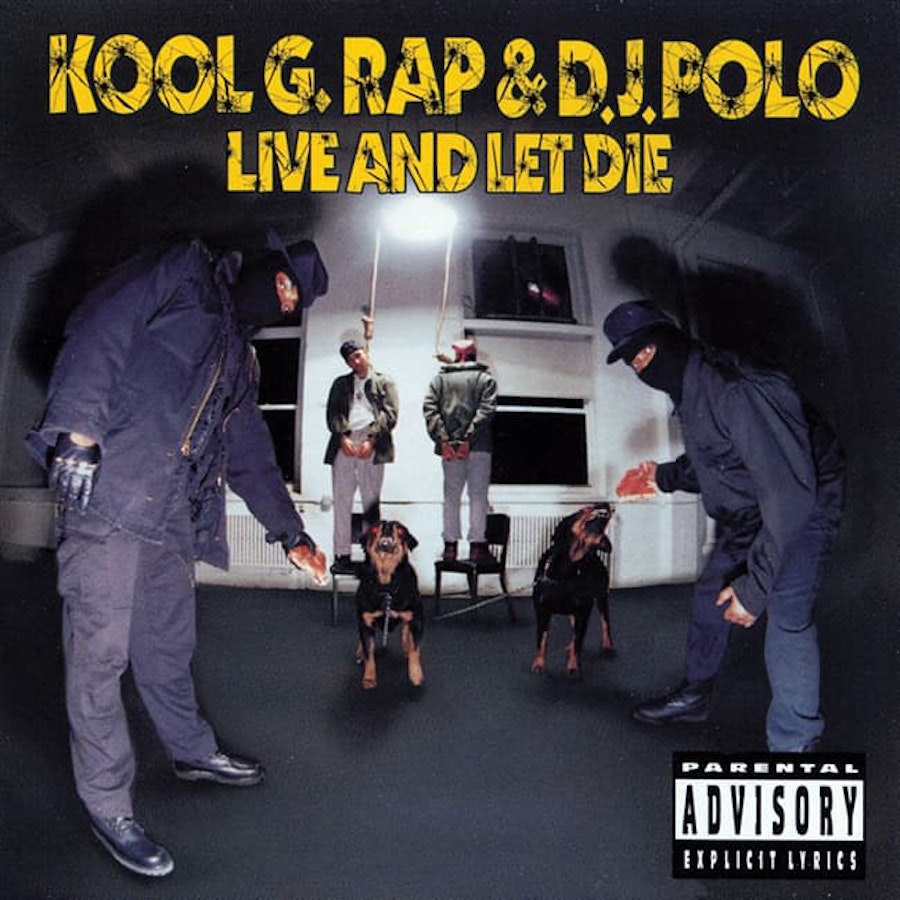 No one was doing the shit I was doing, so it's not like I jumped on a bandwagon. There was no bandwagon yet.
When you sit down to write, what's the first thing you do?
I grab all my vocab and add to it how I think it should be delivered. And I always had the dopest freestyles then. Before I even write, my intention is to be the best. Freestyles were different then. It isn't about rhyming off the top and improvising; it's about spitting your best writing and best delivery, like a presentation. No one would dare go after my freestyles.
What do you feel are examples of your finest writing?
"Kool Is Back" or the verse on "The Symphony" are examples of my best, to me at least. I think I came off as the genius I am. [laughs] 
 I've read before that G stands for other things in addition to "Genius" or "Giancana"?
Nah, it stands for "Genius" and always will. There were times in an interview or whatnot where people have looked at my lyrics and thought it stood for "Gangster" or something. But in the end, it's Kool Genius of Rap.
 
You've been credited as being the first hardcore gangster rapper and the first to write mafioso-themed rhymes. What was behind all that?
It was simply because that's what was going on at that time. The whole thing with John Gotti knocking off cats in broad daylight was all over the news. It was huge at the time and was the ongoing current events.
I always thought the way those Mafia guys did things, open and unafraid in public, transcended all kinds of culture because it was in your face. They'd murder niggas Chicago-gangster style like Capone used to do, except it was a busy street in Manhattan! It was in Time magazine, and it was in the hood. It was the news of the year, like Trayvon [Martin].
It's been said that Road to the Riches influenced cats like Nas, Jay Z, and Biggie.
I am not saying this in any conceited way, but it ain't hard to tell I influenced them. I think those guys, being the great artists and rap fans they are, could tell that. I can have a song come out exactly how I want it. Wu-Tang, I think, also mentioned me, and Tupac did too.
I wrote a lot of Road to the Riches a couple years before it actually dropped. Some cats think I went gangster after my first single and switched up my style. But why would I switch anything up? I was growing as an artist. No one was doing the shit I was doing, so it's not like I jumped on a bandwagon. There wasn't a bandwagon yet.
My body of work is older and these dudes were just younger. I was just probably hitting them over the head with my shit! Rakim, Kane, and myself? If you're young and want to get good, study our work.
Who are G Rap's rap heroes?
There are four and they all not only shaped who I became as a rapper, but also as an artist in general. Melle Mel, Kool Moe Dee, Grandmaster Caz, and Silver Fox. I became the embodiment of them all. Caz had the storytelling. Moe Dee had the speed. Mel had the content and reality-based street shit. And Silver Fox had the futuristic flow. Fox made me want to stand out and not sound like I was just saying my ABCs.
I was just spittin'. I had no concept of sixteen bars or choruses.
Talk about your debut, Road to the Riches? What stands out most when you think of that record?
I remember I never wrote rhymes to beats back then. I would write to a beat in my head, so I would just construct verses to it. I really didn't have song formats. I was just spittin'. I had no concept of sixteen bars, or choruses, or any of that. So that album is basically an experiment. I was confident and I knew I could spit. I even knew what I wanted the beats to sound like before they were made.
 
Explain a bit about working with Marley.
Marley's a genius. It was his ear and skill that organized the album and each song. I would give him ideas and he would make everything appeasing. I would bring records to him and ask him to "put this over that" or "sample these drums," stuff like that. I still didn't know music then. Needless to say, he's one of the first and most innovative producers in the game, ever, of all time. Marley was the first one where people knew him equally as much as the vocalist. 
 
Were you writing to beats by the time Wanted Dead or Alive was released in 1990?
By then, I was still writing without beats. I was getting into the knack much more of writing to beats, but I'd say only about thirty percent of this album was to beats—everything else was prewritten. I would just sit with Large Professor and see which rhymes go best with what and adapt accordingly. I still didn't understand a lot of stuff in the studio.
Talk a bit about your relationship with Large Pro.
I feel like he should've received main production credits for this one. He's an amazing producer, and he's a good rapper too. I love Main Source. Once again, it was Eric B.; he linked me with Large Pro, who ended up really affecting my career. I owe a lot to Eric. He was like a big brother to me.
At this point, your records had been selling, and you were getting your name out there. How was all this changing your life?
Life had already begun to change rapidly for me. After the first album, I was nineteen and moved into a nice three-bedroom condominium, in a neighborhood with doctors in it. [laughs] It made me remember what I was doing this for, trying to progress and give myself a life my parents wasn't able to. I had money, cars, girls, and diamonds. Of course it hit me that I was doing my fucking thing! I never thought my life at nineteen would turn out this way just from rapping.
What was it like being a popular, touring rapper during this era?
I felt I was a part of something. Around this time, Slick Rick's first album [The Great Adventures of Slick Rick] came about, which is one of my favorites to this day. Hip-hop was just exploding. Brand Nubian, Eric B. and Rakim, Kane, there was a lot of great shit out. Public fucking Enemy, man.
Were there ever crucial or perhaps poignant moments that you think affected or changed the course of your career?
There wasn't one single moment or one single person. Nobody ever sat me down and gave it to me like that. I took what I could take from dudes that influenced me when I was young, growing, and loving hip-hop. That gave me all the equipment I needed. You want to be the best at your craft. That's my approach and that's why I think I'm labeled as your favorite rappers' favorite rapper.