After a brief stint with Jeff Lorber's jazz fusion group, saxophonist Kenny Gorelick abbreviated his last name and ventured out on his own as a solo artist. After Kenny G's soft, Lorber-produced 1982 debut failed to make an impact, a call was put in to synth hitman Kashif to help him out with his follow-up, 1983's G Force. Funky, synth-driven contemporary R&B songs like "Hi, How Ya Doin'?" and "Do Me Right" suddenly put the saxophonist on the map and even on the Billboard R&B chart. They teamed up again for 1985's Gravity, scoring another hit with "Love on the Rise" with Kashif taking lead vocals.
Kashif Saleem is regarded as one of the pioneering producers to incorporate the usage of synthesizers in R&B music. His experimental work laid the foundation to transform and revolutionize contemporary R&B music in the 1980s. During our conversation, the innovative composer, songwriter, producer, arranger, and mixer discussed his journey as a musician from his early days as a member of the legendary funk band B.T. Express to breaking records as an in-demand architect of sound for a plethora of artists that dominated the musical charts in the 1970s and 1980s. 
Coming from humble beginnings in Brooklyn, New York, Saleem (born Michael Jones) spent his formative years inside various foster-care homes. At the tender age of nine, he discovered the instrument that would chart the course of his life: a three-dollar song flute. Through the encouragement of his fourth-grade teacher, he pursued his newfound passion with tremendous vigor. Once he began attending junior high school, he was enrolled into their stellar music program. Upon his arrival, the school's music teacher, Robert Wedlaw, took the young prodigy under his wing, and his talent began to flourish. Under his tutelage, Wedlaw taught Saleem a multitude of orchestral instruments: piano, trumpet, drums, organ, violin, viola, and cello, among others.
By the time he was twelve, Saleem was playing in clubs as a trumpeter around New York City, such as Lloyd Price's Turntable and the Copacabana, with musicians more than twice his age, and auditioning for The Ed Sullivan Show. These experiences showed the impressionable instrumen-talist that performing music was his ultimate calling. 
Three years later, Saleem found himself as a main fixture in his hometown's burgeoning funk collective, B.T. Express. As the group's youngest member, he played a vital role in crafting their noteworthy records in the mid- to late 1970s. Here, he began his experimentation process with synthesizers that would lead him to create his own lane and achieve platinum status as a songwriter, producer, and artist in the following the decade.
During this juncture, he began writing and producing for other artists, and as a result, he landed his first hit record with Evelyn "Champagne" King's "I'm in Love" in the summer of 1981. After that moment, his magical touch produced hits for artists such as Whitney Houston, Howard Johnson, Al Jarreau, Dionne Warwick, Melba Moore, George Benson, Johnny Kemp, and countless others. What remains evident is the impact his signature sound has left on popular music today.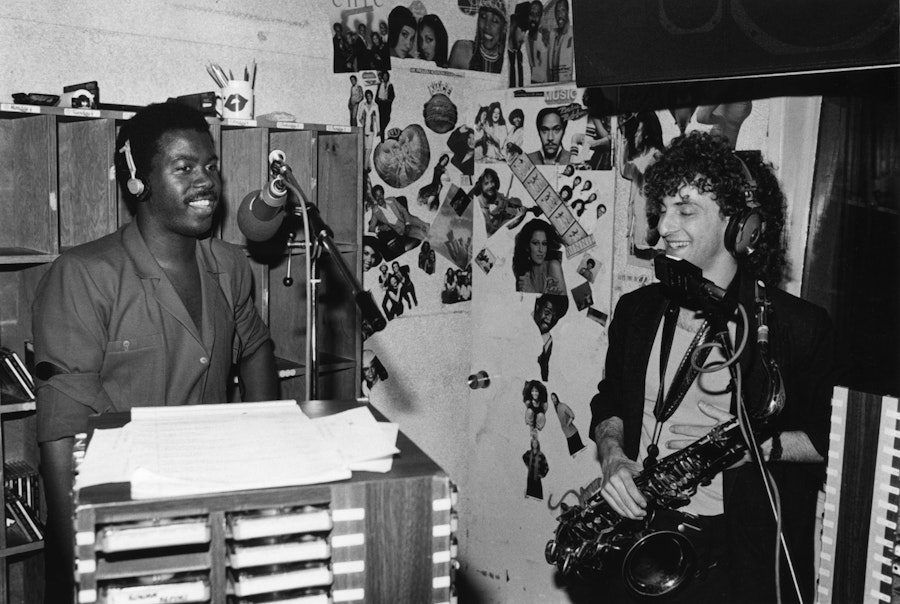 Who were some of the artists that inspired you to create your own music as a young prodigious musician?
As a kid growing up and being able to hear gospel music, it influenced me. We went to a small Pentecostal church in Bedford-Stuyvesant. It was called St. Peter Holiness Church. Between Sunday school and the Sunday service, I had access to a piano where I could go play. But, at the same time, I was a jazz head. In my neighborhood, there was a Jazzmobile, where I got to sit on Eubie Blake's lap, while he was doing a duet with Rahsaan Roland Kirk.
I was very young and impressionable. I was influenced by straightahead jazz, contemporary jazz like Miles Davis, McCoy Tyner, and the Blind Boys of Alabama. It was just this mishmash of great music coming from different places that was influencing me at this time. Also, the Ohio Players; Kool and the Gang; Earth, Wind & Fire; Barry White; Art Tatum; Weather Report; and Cannonball Adderley. I was listening to all of this stuff. 
What is the backstory to you being recruited to join the legendary funk band B.T. Express in the mid-'70s?
I went to junior high and high school with a woman named Sandy Davis. Wherever I was playing at, she would come and see me play. She just enjoyed the music. She was the one who told her father, King Davis, who managed B.T. Express, to put me in the band. This is how I became a part of the band. She told her father, "Look. I want you to put Michael in the band." My name was Michael at the time. She meant everything to her father, so he came looking for me. I was fifteen when I joined the band.
Tell me about your musical journey when you were a member of B.T. Express.
Coming from my background, I didn't have a lot of traveling experiences, other than going from Brooklyn to Manhattan to play in jazz clubs of the day. When I became a member of B.T. Express, we traveled extensively. The first tour I did with them, I went to Kuala Lumpur, Singapore, Japan, Hong Kong, and Hawaii. We were all over the place. When you get that kind of experience when you're young, the whole world opens up to you. The only thing I had ever known until then was being in Brooklyn. It was fun, exciting, and something brand new.
I was growing in leaps and bounds in every area of my life. Finally, I had a lot of freedom. My foster mother passed away, and then I joined B.T. Express. Shortly thereafter, my foster father passed away. I was basically in the world by myself. I was always a positive person and lover of books. Whenever I'd roll into town, I'd find the nearest music college, and I'd go and study with the college departments. This had a great impact on me too. 
Essentially, B.T. Express became your family.
Yes. They did become my family. They were my guardians; particularly, Jamal [Risool, aka Louis Risbrook], the bass player, took me under his wing. He became my mentor, and he took care of me. He made sure I stayed on the straight and narrow. He was the one who gave me a book of Islamic names, and I picked the name Kashif Saleem out of that book. He was studying Islam at the time. I was studying Islam, Buddhism, and Catholicism. I was curious about all religions.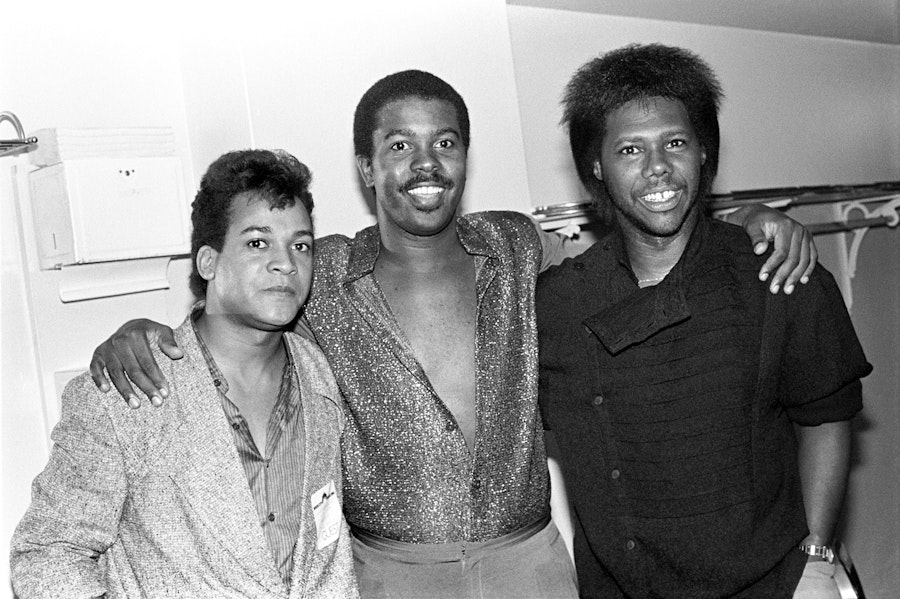 After spending a few years with the group, why did you decide to leave to pursue new opportunities?
After being with B.T. Express for four or five years, a lot of things were changing. My musical tastes were very sophisticated. I wanted to play other music. They were happy with where they were. Eventually, I bugged them so much about practicing and writing and all that stuff that they put me out of the group, because I was putting too much pressure on them. [laughs] There was no yelling or screaming or anything like that. They allowed me to spread my wings.
When did you first begin to experiment with sounds using synthesizers?
As a member of B.T. Express, I already had a Minimoog and a Fender Rhodes. I was already into programming and creating new sounds with synthesizers. I had a chance to explore that even more when I became the background keyboard player for Stephanie Mills. I had a chance to buy other synthesizers and it all worked out. I had a strong curiosity in technology and electronics. By this time, I built my own stereo. I found these parts in a garbage can. It took me a day or two to build this stereo. The technology part must have been in my blood. So that was just a natural transition into synthesizers. 
Your experimentation resulted in revolutionizing the sound of contemporary R&B. What was your methodology?
There were a couple of different inspirations that would take place. One of them would be hearing the great records from the Isley Brothers; Earth, Wind & Fire; Kool and the Gang; and other bands. The other strong inspiration was that new technology was emerging, and I had access to this technology. So I was inspired by some of the sounds I was able to create on some of the synthesizers I would purchase and sit at home and go through them.
Then the Synclavier came out, which was the world's first sampler. I purchased one of these and the whole sky exploded, because I could create any kind of sound I wanted and take those existing sounds and manipulate them in ways that nobody had ever heard before. So when you put those three things together in the head of a very curious songwriter/producer, the end result was the music I created.
Also, what I remember about that time was many jazz players, pianists, and pure instrumentalists had an issue with technology. I never had an issue with technology. I always embraced the technology to see how I could make it complement traditional instruments. I think my attitude of acceptance and wanting to learn electronic instruments, and also still having the love of traditional sounds and instruments, allowed me to create what people were calling the "Kashif sound."
It allowed me to create that because I didn't hesitate to use any instrument. I used bass marimbas and any instrument I could get my hands on that would fulfill the function that I wanted at that particular sound. So it may have been a baritone sax mixed with a guitar. I was very open and curious about creating new sounds that no one had ever heard before. I did that by combining the dexterity that technology was providing and my knowledge of traditional instruments.
How would you describe the Kashif sound?
The Kashif sound was a broad swath of music. For example, there was Evelyn "Champagne" King's sound. It was funky, danceable, and precise. Then there was Whitney Houston, and she had her pop ballads. Then there was Kenny G and his contemporary jazz sound. So what is the Kashif sound? I guess the Kashif sound is the quality and pristine nature of the recording and the space where I put certain instruments within an individual piece. I don't have one description. I just like to say it's technically proficient and musically solid. I don't think there is one Kashif sound.
Maybe in the early '80s there was, because of the records I produced such as [Evelyn King's] "I'm in Love" [and] "Love Come Down," [George Benson's] "Inside Love," [Howard Johnson's] "So Fine," and [my song] "I Just Gotta Have You (Lover Turn Me On)." All of those had particular beat similarities, but there is so much more in my body of work that is different from those songs.
Which synthesizer or music instrument was the hardest and easiest to master, and what was your go-to synthesizer during your creative process?
Well, I had several go-to synthesizers: the Minimoog, Oberheim OB-8, DMX drum machine, and the Synclavier. I loved all of them. There was one in the '80s that I absolutely hated and tried not to use. It was the Yamaha DX7. I hated it. It was too difficult to program, so everybody used the same stock sounds that came with it. My go-to synthesizer or instruments weren't hard for me to learn, because I studied basic synth programming, so none of it was hard for me except for that DX7.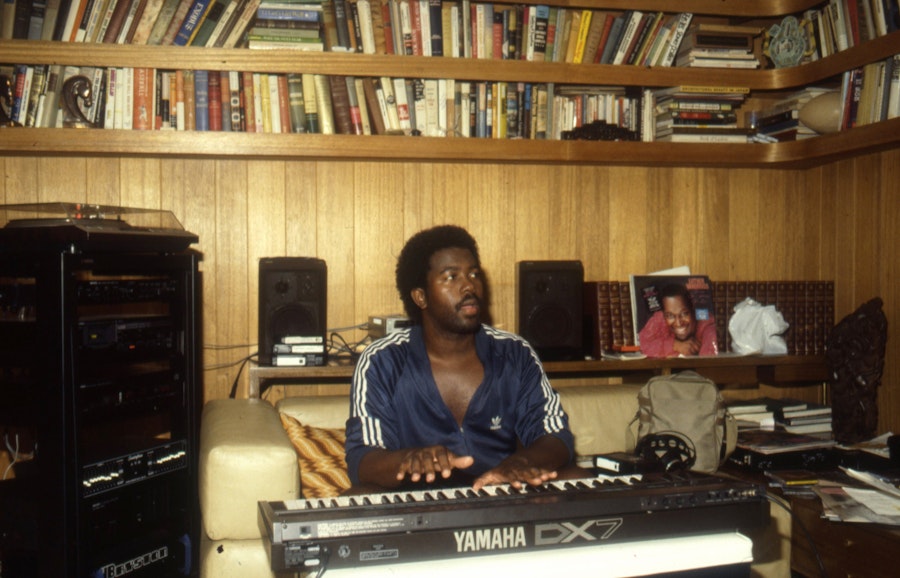 What made you think that introducing a synth-driven sound in R&B would yield success not only for you but other artists?
I was always looking for something that would separate me from the pack, so to speak. One of the things that assisted me was my musical curiosity and the wherewithal to try it and to make it work.
How did you begin working with Stephanie Mills, Dionne Warwick, Howard Johnson, Johnny Kemp, George Benson, Meliísa Morgan, Al Jarreau, and a young Whitney Houston?
With Stephanie Mills, I was her keyboard player on the road. A guy named David Nathan, who was a music journalist back in the day, met me at an Al Stewart concert at Carnegie Hall. We were friends. David wanted to do an article on me. He knew the musical director for Stephanie Mills. He told me that they were looking for a keyboard player. He asked me if I would be interested. I told him I was interested. While I was with Stephanie Mills, the call came in for me to produce Evelyn "Champagne" King's I'm in Love record.
Since I'm in Love was such a huge success, I got offers from everybody who was making R&B music at that time. They wanted me to produce records for them. Howard Johnson was the first artist to call me to produce a record for him. He was in a group called Niteflyte. He was emerging as a solo artist. Melba Moore and George Benson were next. The calls were coming in so fast that it was crazy. We got a call from A&M Records asking us to produce Howard Johnson. They brought him in, and we met him. I had a track sitting around. We played it for him, and at first, he didn't like it. We went back and forth, and he agreed to do it. The rest is history. ["So Fine"] became a smash hit. 
Arif Mardin, who was producing George Benson at the time, asked me if I wanted to produce George Benson. I told him of course I would, because he was my favorite artist. Usually, the calls would come into management, and we would say yes to some offers and no to others. My collaboration with Al Jarreau happened because he was one of my favorite artists. I had an instrumental that I wanted some vocals on, and this became Al's song "Edgartown Groove." Dionne Warwick and Kenny G were on Arista Records, and I was on Arista too. Clive [Davis] had just signed Whitney Houston to the label. 
So working with them was easy, because I just picked up the phone. I had a strong relationship with Clive. Back then, it was so easy. Record companies would come to me with their entire rosters, and they would ask me, "What artist on our roster would you like to produce?" I discovered Johnny Kemp and Meli'sa Morgan. She was doing background vocals for me when we decided to do a record for her. I discovered them singing at a club in New York City. It was called the Cellar. They used to have this small stage, and they used to have Johnny Kemp and her singing there. I thought they were some talented people.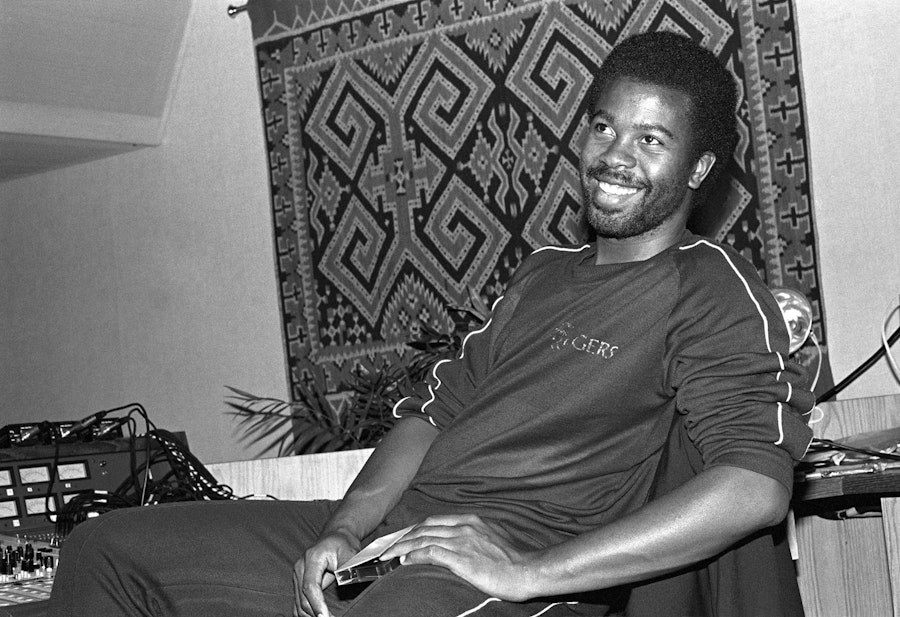 What made you believe you could be a successful solo artist while simultaneously writing and producing for other artists?
The record labels were open to me producing for their artists, but to make the decision of going on tour or going into the studio to produce for someone, those were some hard decisions. At the time, HUSH Productions thought they were helping me to make some good decisions. Sometimes they were good decisions and sometimes they weren't. When I was producing Whitney, HUSH wanted me to go on the road. They told me [not to] produce her last song. That last song ended up being "How Will I Know." I should've produced that song.
When I was working on my own songs, I wanted to make sure my stuff sounded different than what I was producing for other artists. I didn't want Melba Moore to sound like Evelyn "Champagne" King, Meli'sa Morgan, or Dionne Warwick. I didn't want my stuff to sound like Kenny G, George Benson, or Howard Johnson. I wanted it to sound unique.
How you were signed to Arista Records?
Oh. That is an easy one. Clive Davis heard a lot of my music, but he didn't think it was right for the label as an artist. When those songs became hits for other artists, he reconsidered. He had access to me. He had my phone number, and he changed his mind. He called me personally and said, "I want to sign you to my label." It was Clive Davis. I wasn't going to say no. This was in 1982.
As one of the most prolific and fruitful artists and producers over the past thirty-five years, can you put into words your influence on not just R&B music but popular culture overall?
I think the biggest influence was the fact that I ushered in the synthesizer in R&B music. There were very few people who relied on a synthesizer that was as determined to make the synthesizer a unique instrument, rather than just rely on the technology and go with the one sound. It was the difference between my music and some other electronic artists. Their stuff wasn't as layered melodically or technically sophisticated as my music. It's just been a special experience.