It's impossible to imagine, after the year-plus we've had, that the story of the return of the arts would get lost in the milieu. That a positive, massive community gathering featuring some of the biggest names in the performing arts in the epicenter of culture would go largely unnoticed by mainstream and independent press, and unremembered by history. Yet that's what happened in 1970 and onward with the Harlem Cultural Festival, held over six Sundays in the summer of the previous year.
Of course, the summer of '69 wasn't a revelrous release after more than eighteen months of plague like today (a plague which, of course, still continues), but the tumult of that time is overwhelming in hindsight. Martin Luther King Jr. had been assassinated just a year before, sparking riots and uprisings in over one hundred cities in the country; Bobby Kennedy had also been murdered; students occupied Columbia University to protest segregation; the Vietnam War was taking thousands of young men to the far corners of the globe, keeping some in its jungles and sending others back home broken. At the same time, musicians were breaking new ground across genres; a youth movement had coalesced in the West Coast and was heading to upstate New York for Woodstock; man landed on the moon; a growing sense of Black pride and Afrocentrism permeated all aspects of life. It's in the middle of this frenetic energy, incredible civil unrest, and unrelenting Black joy that the Harlem Cultural Festival was held.
Organized by promoter and singer Tony Lawrence, sponsored by Maxwell House coffee, and supported by Mayor John Lindsey, the event was held in what's now Marcus Garvey Park in Harlem, running on consecutive Sundays for six weeks. The festival had taken place the two previous years as well, but the 1969 iteration showcased by far the most ambitious lineup of talent yet, a microcosm (or macrocosm, considering the level of talent) of popular music on a single stage. Each day had a theme: gospel day brought Oakland's Edwin Hawkins Singers, Jesse Jackson and the Operation Bread Basket Band, the Staples Singers, and Mahalia Jackson to a single stage (in a particularly moving and spectacular scene, Jackson and Mavis Staples share the mic to sing "Precious Lord, Take My Hand," a favorite of the late Dr. King). A Latin day featuring percussionists Ray Barretto and Mongo Santamaria showcased the throughlines between Afro-Latin and Black American music. A soul series had Stevie Wonder playing drums, Gladys Knight and the Pips, and a fur-coat-laden David Ruffin sharing the stage. Approximately 300,000 people attended the festival series.
During an interview for the festival's new film documentary (more on that in a minute), reflecting on her performance that day, Knight recalled being "totally taken aback, because I didn't expect a crowd like that… I knew something very important was happening in Harlem that day… We should be proud of this. We want our people lifting us up."
Sly and the Family Stone, Nina Simone, Max Roach, B.B. King, and Hugh Masekela were also on the bill—making it almost impossible to fathom how the Harlem Cultural Festival does not rival Woodstock or the Monterey Pop Festival for permanence in popular culture. And yet footage from the festival sat in a basement for fifty years, nearly lost to time and a larger, systemic disinterest in telling Black stories. Until now.
In his directorial debut, Ahmir "Questlove" Thompson's Summer of Soul (…Or, When the Revolution Could Not Be Televised), the festival is a platform for an immersive look at the way performance impacts society. A concert film that's not really a concert film—but certainly has all the trappings of an excellent music doc, from sound to exquisite editing and never-before-seen footage—Summer of Soul manages to enrapture with the glow of memory, but never nostalgia. We sat down with producer Joseph Patel—a veteran with stints at MTV, Vice, and the Fader who has deep roots in the hip-hop underground scene—to discuss the film and the resonance of a summer in Harlem.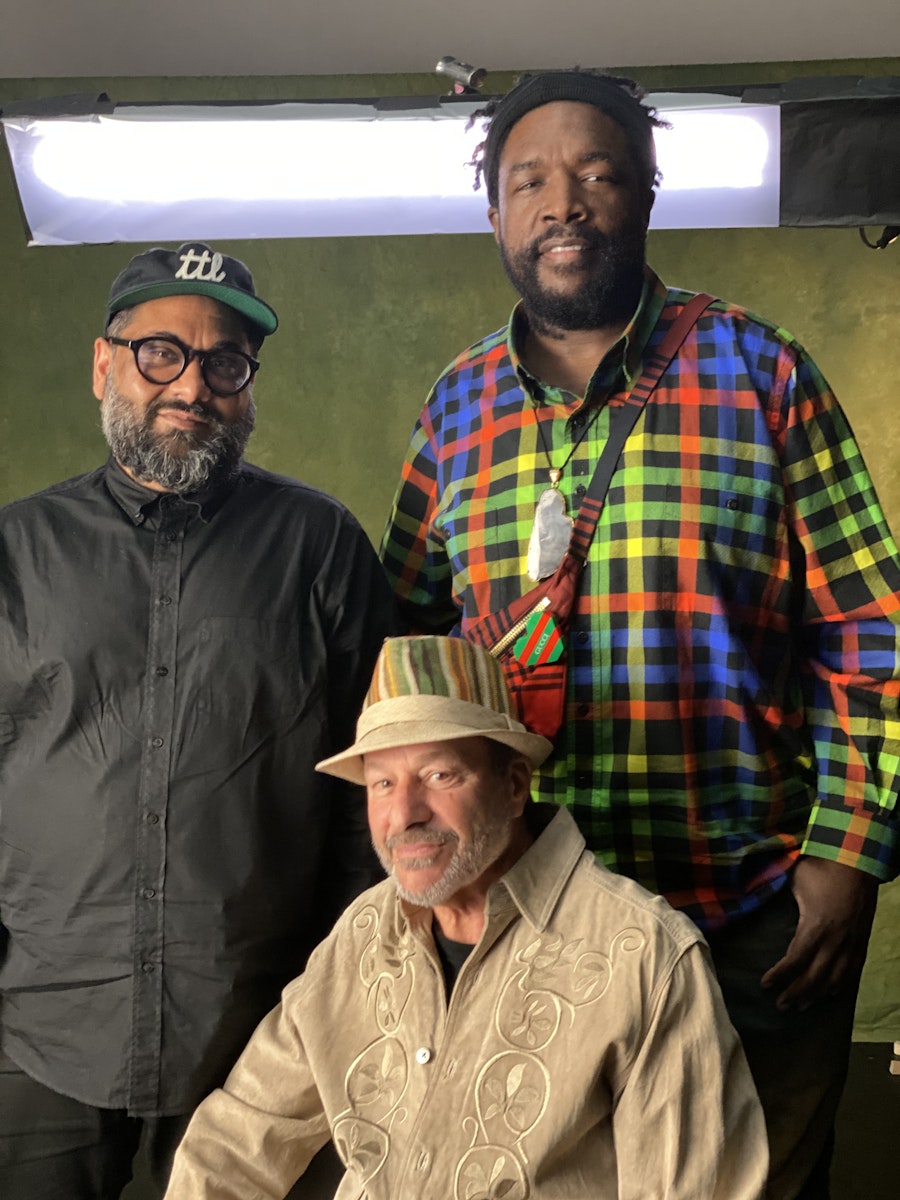 When did you start working on Summer of Soul, and how did you come into the project?
I got asked to work on it at the end of 2018. Ahmir was already signed on as director, and they were looking for a producer. Executive producer Dave Sirulnick was like, "Hey, do you know Ahmir?" I was like, "Yeah, I've known him for twenty-five years." He tells me about the event, and I'm like, "No way this happened." It's really wild, when you see the footage, that this was the thing that sat on the shelf. And it's beautifully shot, it's recorded really well.
[Questlove said,] "The fact that no one knows about this, I didn't know about this, [makes it] really important to me to tell the story. We're really committed to telling the story." He sees things in the room that nobody else sees, and the story he wants to tell. My job was sort of to build the ship and get us there.
Why was it important for Questlove to tell the story, and why did it become important to you too?
It's American history; we all know that Black contributions to American history have been erased and not recognized. And when you put this event up against Woodstock, it's just like how do you get 300,000 people across six weekends in the middle of New York City with this lineup of talents with absolutely no problems in a coordinated effort between the city, this local promoter, and this TV producer? 
And also the Black Panthers.
And it's happening in one of the most vibrant neighborhoods in all of America. In fact, the Black capital of America. How does all of that happen and nobody knows about it? Not even Questlove, who's a music junkie. The thing that was really enticing for me, and I think for everyone involved, was, if we do this correctly, no one will ever be able to talk about the summer of '69 without mentioning this story. The chances you get in your career or your lifetime to put something back on the map are rare.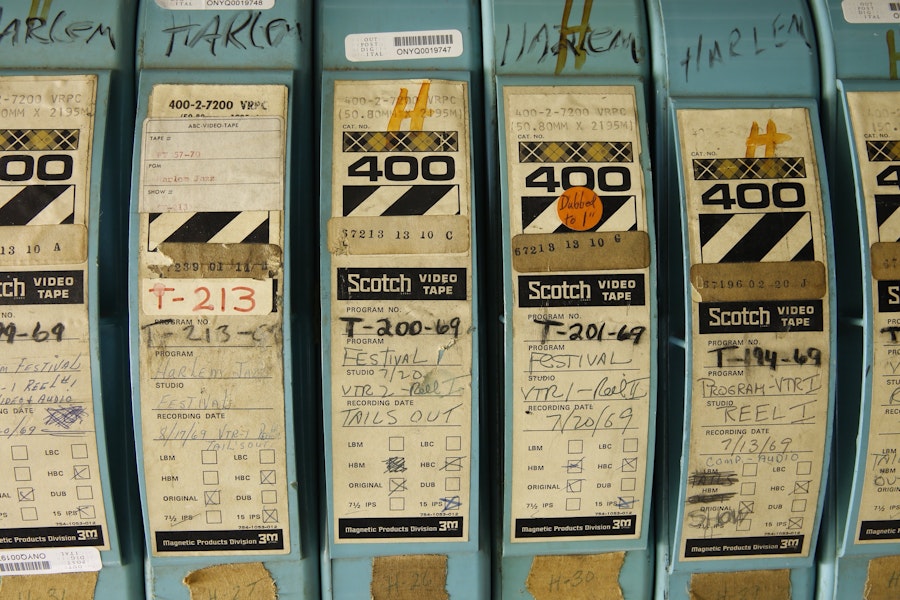 That's the storyteller's dream. Can you tell me more about your role in the production and how this all came together?
The first thing we had to do was digitize the footage. First, figure out what we have. And I remember that all these tapes were at the office. [Videographer] Hal Tulchin shot these on two-inch video; these reels are like fifteen inches in diameter and like twenty pounds each, in these beautiful Tiffany blue cases, and there's like fifty of them. That took about six to eight weeks.
We had Hal's notes, and then my first thing was like, "Let's re-create what the festival was," because nobody knew who performed on what dates. There wasn't a ton written about it—the New York Times maybe had one story about a gospel festival, but they didn't cover it like it was part of the Harlem Cultural Festival. There were no flyers, the Black newspapers covered a little bit, but we had to sort of re-create what the festival was.
How is something this massive not covered? Does it just really come down to racism?
Yeah, I think so. When people talk about systemic racism, it's this idea of just not treating Black stories as valuable. It didn't happen in '69.
This was a really unique festival. There was a jazz day and a gospel day, and it was kids and adults. It was like a really neighborhood-family thing. I don't think even they knew how important it was for people. They didn't throw a festival because they thought it was gonna be remembered in history; they threw it because they wanted to do something for Harlem, and it turns out that they did it in this very tumultuous time. Even if it was covered, would it have been covered in the right way?
I'm curious about the choice to use performance to contextualize these larger issues.
We couldn't just do a concert film; there's too much going on. We knew really early on we were going to give context, but...finding that balance was really tricky.
Ahmir's like, "I want this to be like the second Public Enemy album"…like, heavy montage-style sampling. We knew that we wanted to tell a story around the performances and sort of figure out what that arc would be. Because there's so much happening…one of the first decisions we made is we want to show that archival [footage] from a Black perspective. You [already] know the white perspective of the moon landing.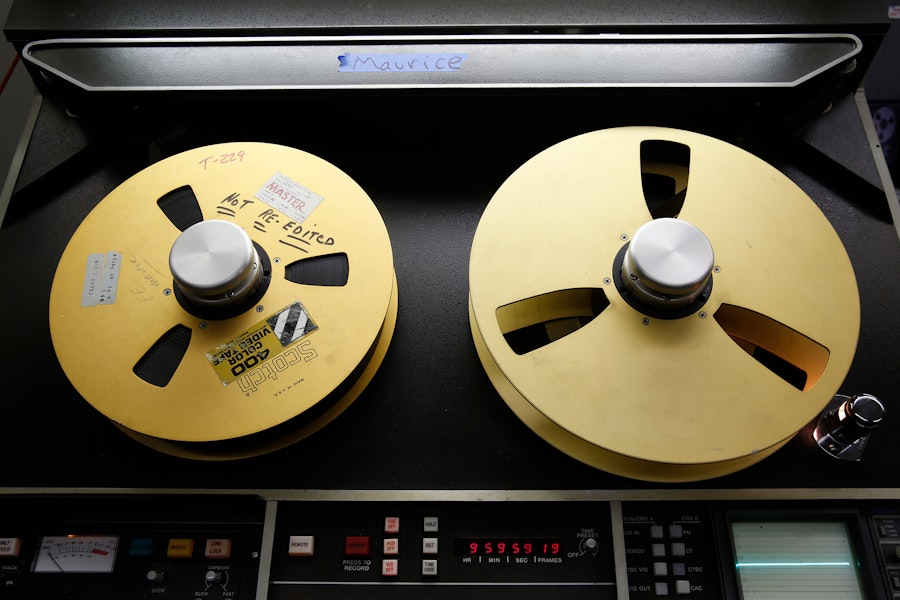 What are some of your favorite stories or artists you showcased through this unique lens?
I really love the moon-landing scene, because I think that's emblematic of the tone and perspective of the film.
I've never been a gospel-music fan, but the gospel stuff is really good. [The Edwin Hawkins Singers'] "Oh Happy Day" is the Pharrell "Happy" of its time. There's the professor Herman Stevens and the Voices of Faith and their last song is this psych-rock instrumental jam—they're catching the Holy Spirit onstage and there's one guy who looks like Mac Dre just doing this weird getting-dumb dance; it's really crazy. Then there's Clara Walker and the Gospel Redeemers. Clara Walker is this Harlem-based gospel artist who's very devout, owned her own label, opened her own publishing, sewed her own outfits, and she does gospel versions of soul songs. I love the story of Mavis [Staples] and Mahalia [Jackson]—it's a year and change after MLK dies, and they're doing a tribute—Jesse Jackson, who was with Martin Luther King when he was assassinated, is at the festival.
Nina [Simone] and Stevie [Wonder], obviously, are incredible performances. Sly performs the same set in Harlem that he does at Woodstock; they were surprise guests. Aretha Franklin was supposed to perform… Mavis Staples comes up to the mic and is like, "I just want to say that for my sister Aretha, she would have loved to have been here." I love the Chambers Brothers; I never knew they were a psych-rock band.
The first thing Ahmir said, actually, is he wanted to start with a Stevie Wonder drum solo. Stevie's one of his favorite artists of all time; not a lot of people know that Stevie used to drum in his set. In fact, I think he gave it up after, like, '69 or 1970.
I really liked the crowd shots. You get to see people actually singing and clapping along to music in time, which I feel is kind of rare in a concert film.
We made the decision—me, Ahmir, and [editor] Josh [Pearson]—to be very immersive. And when you see the crowd singing along, it puts us in an immersive environment a little bit more.
Hal Tulchin had this real keen sense to have one camera focused on the crowd, and so for every performance tape that we had, we had to match it to the crowd-shot tape from that same performance, because he was running two decks at the same time. The crowd is amazing to look at, and you see people in their work clothes, and some people who are dressed in their Sunday best because they're coming back from church. It's like this living lookbook, right?
The camera was catching people singing along and clapping along. There's the Mavis and Mahalia performance, and it cuts to this guy, and he's sort of like singing the part and he looks like he's just moved. I think it's just an extra creative layer.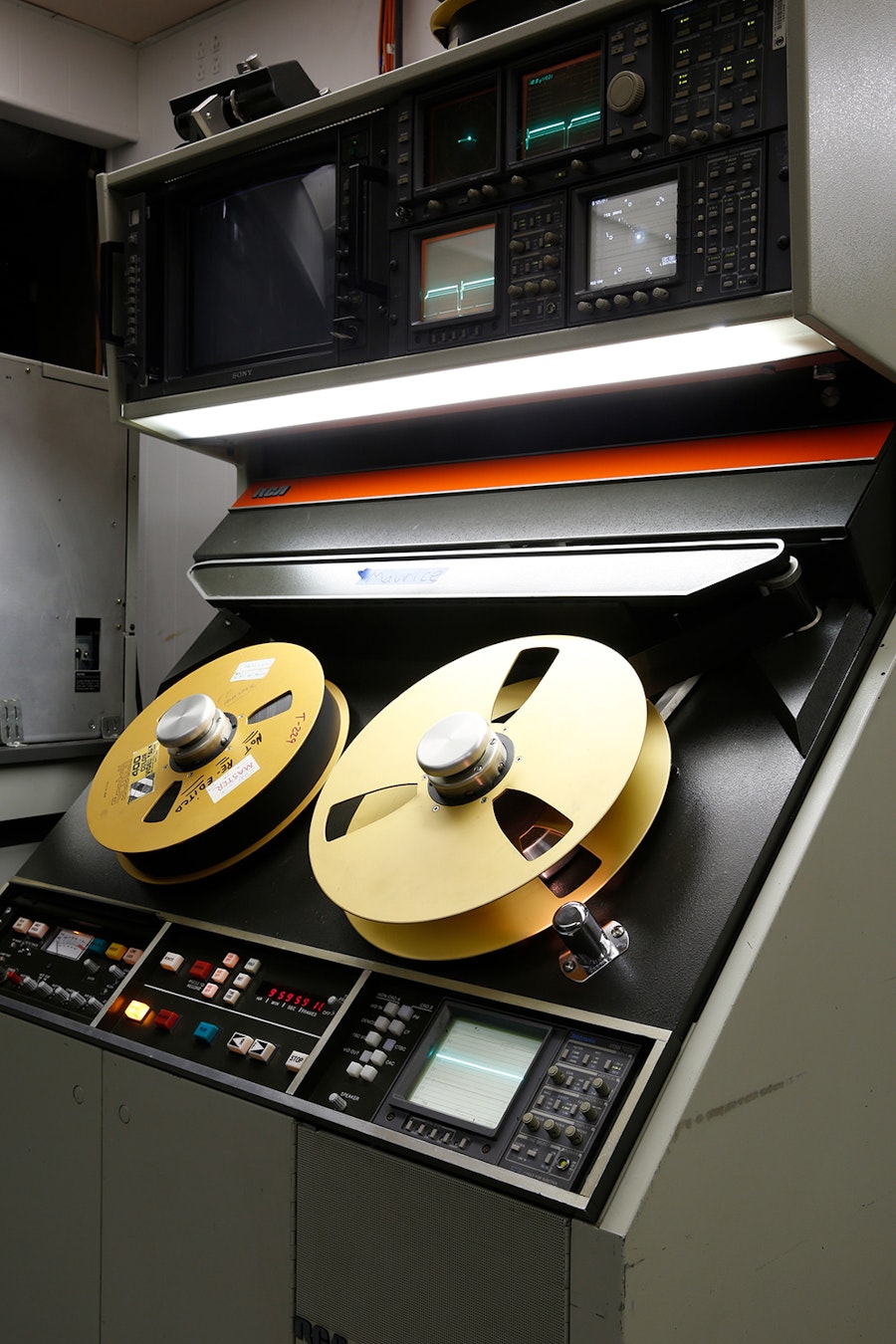 Is there anything you had to leave out?
We sacrificed for the larger story because we realized we're making a film for people to watch in theaters; they weren't gonna want to be inundated with music nerdiness. But Ahmir and I are hip-hop people. Weldon Irvine is Nina Simone's bandleader…we show him, but we don't talk about him. You can't talk about Nina being all into this hyper-Black identity, and then detour to talk about Weldon Irvine being sampled by hip-hop artists. It just doesn't work.
In terms of social issues, Ahmir's biggest influence is Spike Lee. Spike has done things where he's ended period-piece films with contemporary footage and drawn a line, and that was an idea we talked about. And then COVID happened and the George Floyd murder happened, and the subsequent protests happened. And what we realized is, we don't need to make it obvious. Let's have a light touch…we think the audience will actually make that connection themselves. And I think it's almost better for it.

Why isn't Mavis Staples shown during her interview?
We had a set of interviews to do in March, April, and May of last year, and then COVID shut everything down. We kind of boxed ourselves in, because we were shooting in a studio and [Mavis's] manager was like, "I would love to figure out a way to do this, but she's in her eighties; she's at high [risk] in the highest risk category. It's not worth it to us to expose her to anything. So we ended up getting her audio only. 
We sent our audio guy to her apartment in Chicago in a full hazmat suit. And he had a microphone and a recorder on a sixty-foot cord. And so he wiped down the recorder, knocks on the door, and stands away. She opens the door, takes the recorder, and he feeds her the wire. She knows her way around a microphone, so she sets it up and then Zooms into Ahmir and I while her answers are being recorded by our sound engineer waiting in the hallway.
There are so many people who are moved to tears in this film. If you're going to lose some of that nerdy stuff, to put in that kind of extra is nice. Marilyn McCoo from the 5th Dimension talks about the segregation she was experiencing in her career—not being Black enough and also, obviously, not being white enough for the hippies. And how important that performance was to her.
We interview [a man who attended as a young boy], and then we show him the footage. You see the emotion comes out; he starts crying. I think we were somewhat prepared for it, but not to that extent, that it was important for us to put this story back on the map. But it's really important for these folks who went and experienced it.
So why, then, did this sit in a basement for fifty years?
Hal tried to sell it, but no one wanted it. He jumped at the [idea of a] Black Woodstock, [but] no one wanted it, and then some of the people forgot about it. The irony is that because the footage sat in a basement for fifty years, because no one wanted to do anything with it, the footage is actually in good shape.
How do you think this would have been received if it was released closer to the time?
Black music in this country is music. It's what creates new genres and forms. Even "white music" is actually rooted in Black music, and it's always been that way. To echo something Ahmir said, to see something like this on television while growing up in Philadelphia would probably have had a serious impact.