"My hope lies in the prophetic promises of a better tomorrow," says Jneiro Jarel when asked about his latest album, After a Thousand Years. "That inspires everything I do." Faith and a rich sense of spiritual well-being are cornerstones in Jneiro Jarel's life. Both Jneiro and wife Indigo Gilyard have made it a point to harmonize their spirituality with their love of art, engineering a space where Jneiro can freely experiment—whether it be through earth-shredding electronic compositions or airy blends of bossa nova–inspired rhythms. Jneiro Jarel is fearless when it comes to experimenting with music, and for over two decades, he's challenged himself to find new avenues to express his creativity.
Jneiro's overarching approach is a byproduct of what he cites as the "Viberian Experience." Viberia is a frame of mind carefully cultivated by Jneiro and Indigo. Like a pair of musical geologists, the couple possesses an inclusive attitude towards experimentation and artistic expression that has helped Jneiro keep an open mind toward chance and possibilities, the two philosophies providing an ambiance to an internal terrain that is always in flux. "Viberia has been an ongoing theme in my music for a long time, all the way back to my first record," says Jneiro. "It's a place that I go to, creatively, that captures a certain vibe or atmosphere. Put it like this...if Viberia were an actual place, it would serve as the landscape or the world that holds all of my artistic ideas, and the music that I create, by extension, would be the soundscape for Viberia."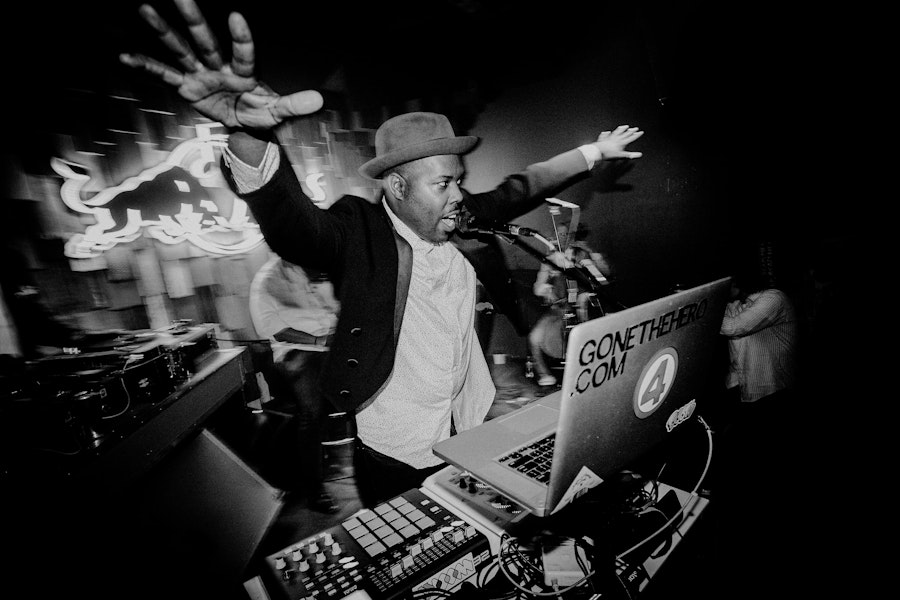 The Viberian Experience is a lifetime in the making, but the roots of it can be traced back to humble beginnings. As a young child, Jneiro was exposed to a sophisticated palette of music—from pop and rock to electronica and jazz. His mother in particular kept an open mind musically and helped lay the seeds for his love of Latin music. "My mom grew up in Spanish Harlem, after moving to New York from South Carolina, so she was into a lot of Latin music as a teenager and young adult," says Jneiro. "She also used to be into jazz and disco, so she would play Cal Tjader, Bobbi Humphrey, Donald Byrd, all the Mizell Brothers stuff. I don't know if her musical taste would've been the same if she would've stayed in South Carolina. I really feel like her moving to New York and being in Spanish Harlem at that time shaped her interests. And I ended up liking Latin music like she did. That's one of the things that got me into dancing at first, was Latin dancing, and then eventually b-boying once I got into hip-hop."
At age fourteen, Jneiro found a voice in the Houston hip-hop scene. Hip-hop collectives were commonplace with young b-boys and b-girls emulating artists like Ultramagnetic MC's, the Funky Four Plus One, and the Cold Crush Brothers among others. Finding brotherhood among other like-minded creatives, Jneiro would connect with his cousin Tarek and close friend Anton to form a crew called APB (Aliens from the Planet Brooklyn). It was through APB that he would see what the performance aspect entailed, the crew opening for the likes of Special Ed, Hi-Five, and other acts that came through Houston. It was with APB that Jneiro would eventually record demos, which sparked what is now an inextinguishable interest in the production side. "I was a b-boy for a crew called Tribal Bustinians, which was like an offshoot of an older crew called Nubian Nomads," says Jneiro of his early days. "[APB] also recorded a couple of demos in the studio, and I remember watching the engineer to see how to use the equipment. This was in like '89, '90."
Soon after, Jneiro would start his own group called the Pslum Kedz, who were a part of a larger collective called the Ozarkians. "The Ozarkians also included girls in our crew, the Nutty Buddies," says Jneiro. "It was kind of like a Native Tongues situation." With powerhouse influences like A Tribe Called Quest and De La Soul paving the way, Jneiro would find himself at a pivotal point in history where hip-hop's borders experienced a seismic expansion, giving way to more nuanced, regional styles. To keep up with the changing landscape, Jneiro invested further into the production side. Outside of close friends and family, including his grandmother, it was a venture that wasn't exactly met with open arms.
"My group was working with this producer at the time, who later went on to produce for Ice Cube," explains Jneiro. "My grandmother had bought me the Ensoniq EPS-16+, and my cousin Tarek had the ASR-10. So I started hearing things and producing my own music, sometimes with my cousin. But when I would go to my group's producer and be like, 'Hey, man, listen to this,' he wasn't open to having any production other than his own. And I understand; he had his vision, but the connection with everyone was through me. So when I kind of fell back and started doing my own beats and demos at the house, everyone else got down."
Not one to shy away from the grind, Jneiro would continue to push forward. Over the course of a decade, he would forge his sound in fire by taking his globetrotting experiences and adding a sonic interpretation to what he was feeling at that moment. In the early aughts, Jneiro would hit a major stride, starting with the EP Section A. Released in 2000, Jneiro approached it like a triathlete; taking on production, rapping, and singing duties. On songs like "How We Do Dis (the Lover's Mix)," it's easy to hear the role that A Tribe Called Quest played in Jneiro's approach; his Phife-like flow is nimble, while the beats resonate with jazz-infused tones and earthy percussion. What's notable is that on songs like "Soul Starr" and "Uma Delicia," there is an intriguing level of production that leans heavy on experimental electronics and Latin and Brazilian influences, both of which would be token elements in his later compositions.
A key moment in Jneiro's growth came via the help of DJ Rich Medina. Jneiro was residing in Texas but was feeling creatively restless, which prompted a move to the East Coast. "Nothing was really happening in Houston, so in 1998, I decided to move back to New York. That's where I met Rich Medina," says Jneiro, who vibed with the DJ when he was playing a weekly party at the Manhattan club APT, ultimately helping him haul crates and sling vinyl—"I was his 'bag boy,' " he explains. "Eventually, I passed him some of my music, and he started playing it out at his party. And one of those nights, around 2002, the founder of Kindred Spirits happened to be there, heard my music, and that's how I got signed for my first project, Three Piece Puzzle."
According to Rich Medina, the choice to showcase Jneiro's work wasn't a choice at all. It was a necessary move prompted by forces of a higher order. "Jneiro Jarel would bring me joints to listen to when he started coming to my party at APT around 2001 or 2002," says Medina. "He'd come before the room got thick, and we would reason about music and all manner of things, weekly. Soon enough, we were associates, and eventually [he became] my good friend. The [music] he gave me to hear and [give] feedback on was so well made that I had absolutely no part in the records getting played. They forced me to play them—the records. They did it. JJ is, and was, that fucking good. He's twenty-five times better now in 2020 too, if you could imagine. One of the most underrated music producers on planet Earth, and a brother I hold dear to my heart till they put us in the ground. Genius."
From "bag boy" to respected producer, Jneiro's 2004 album Three Piece Puzzle is an excursion through a sonic rainforest. Jneiro once again makes notable strides as both a producer and lyricist, neither skill set being overlooked or out of balance. His delivery pierces, and the beats are enlivened by, and even longer marinated in, Latin and Brazilian themes. Nothing is linear; instead, the sounds careen in and out of musical labyrinths. Depending on the track, a different Jneiro alias may appear to guide the listener through the terrain. On songs like "N.A.S.A.," Jneiro hits on all cylinders, with two of Jneiro's many personalities helping with the onslaught: Dr. Who Dat? (left-field sound engineer/producer) and Rocque Wun (rock-inspired singer/vocalist).
Three Piece Puzzle was an unrestrained expression of the Viberian way, and as Jneiro grew, so did his taste for travel, the act itself a way for him to recharge his creative battery. On songs like "Breathin," both Jneiro and Rocque Wun explain the ever-important need for space. "I always say I'm a world citizen, so I don't really view any one place as my home," explains Jneiro. "I was born in Brooklyn, but my family has Geechee Gullah roots in South Carolina and Georgia. So I'm drawn to places that embody these Afro-Caribbean elements, because that's what I am. I'm into that kind of stuff, and it inspires me musically too. It doesn't just stop there. I was actually putting on a tropical/Caribbean–themed day party in New Orleans, called 'Impetus,' right before I moved to the Caribe Sur of Costa Rica and put the finishing touches on [After a Thousand Years]. So, both in life and creatively, I've just been in that zone for the past several years."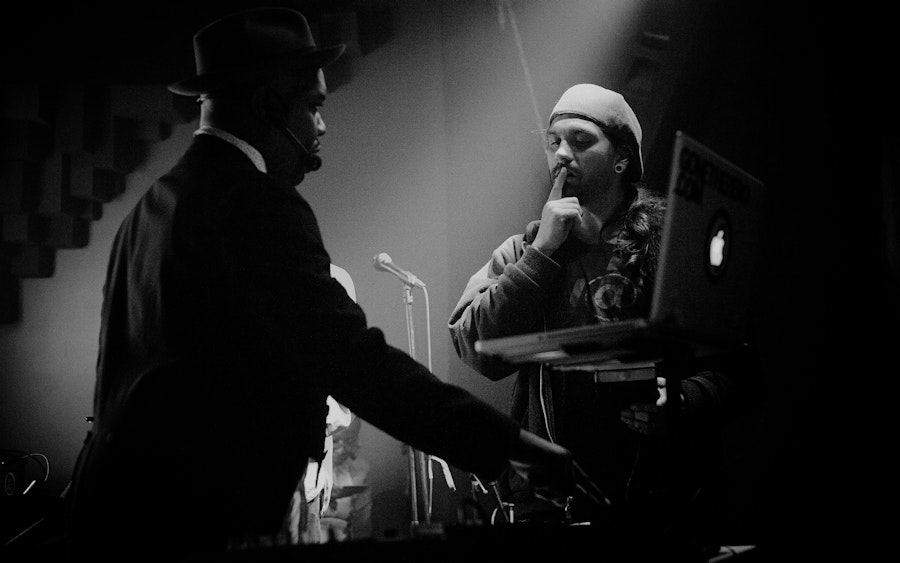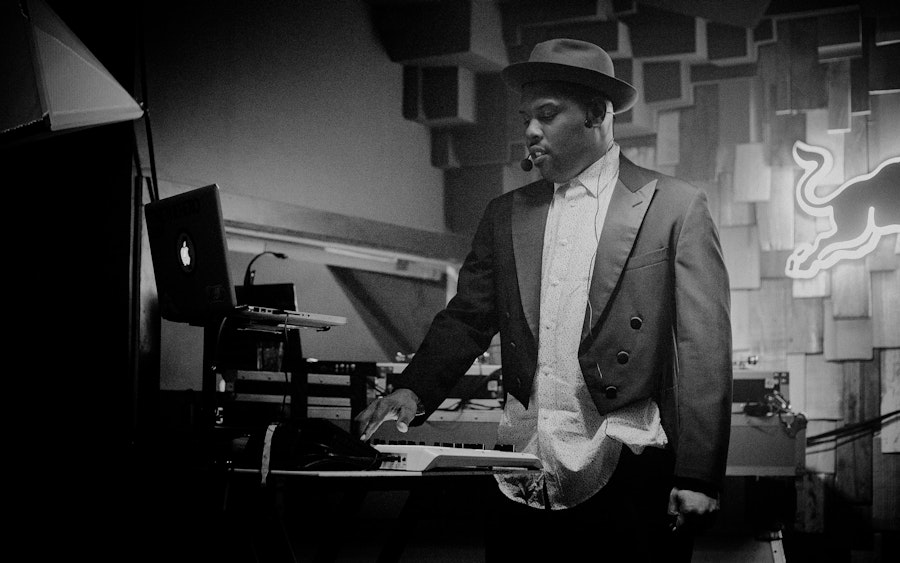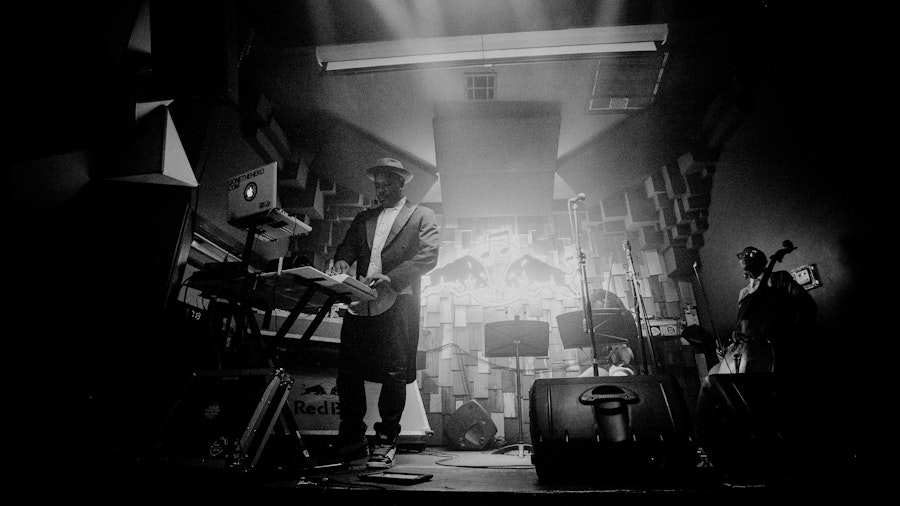 While the idea of "home" is open to interpretation, what is certain for Jneiro is that regardless of where he rests his head, he'll always express sincere respect and appreciation for the community that welcomes him. For example, in 2011, London-based Warp Records released Kinshasa One Two that featured Jneiro. Damon Albarn curated the project, and the premise was to have local musicians from the Congo collaborate with a team of contemporary producers including Dan the Automator, Richard Russell, and Actress to name a few—with the proceeds benefiting the local performers and the international chapter of the charitable organization Oxfam. For Jneiro, it helped satiate his wanderlust, but it also gave him the opportunity to bring healing to people in need and awareness to a noble cause.
Jneiro's experiences abroad have been essential in his output, but the ability to travel and create freely wasn't a luxury that was handed to him on a silver platter. His ability to adapt and dodge pitfalls are the result of a savvy business approach. When Jneiro speaks on it, there is a tinge of urgency that implies he has learned firsthand the type of traps that exist. "First of all, you must know the business side of things, whether you're signed or independent," says Jneiro. "Start off by getting a company and getting legitimized. An LLC is easy and inexpensive to set up. As an independent artist, you can then use your company to release whatever, however, and whenever you want, on your own terms. This freedom is especially important if you are a prolific artist. You can create on your own terms. There's so much access to release independently now, but you have to know your stuff. Do your research, know which platforms are available, how to get your music out there on these platforms, and which distribution options work best for you. The business is always changing, so stay up to date in your research!"
Jneiro's shrewd business approach has freed him up to stretch beyond the confines of one label and one persona. Through numerous efforts, he's carved out channels and let the Viberian waters flow, whether it is through pseudonyms like Mel Owens, the jazz vocalist, or the disillusioned ronin, Gone the Hero. His aliases are creative islands unto themselves, and it is not uncommon to find one or more of them on the same track. 
While Jneiro's solo efforts portray him as a singular force, he shines equally as bright when collaborating with others. For 2012's Key to the Kuffs, Jneiro links with MF DOOM and together (as JJ DOOM) they bring out a side in each other that wouldn't have necessarily manifested on its own. "The album wasn't actually supposed to sound like it did, to be honest with you," says Jneiro. " 'Rhymin Slang' was originally a demo called 'Night Rider' that I made back in 2009, and it was supposed to be my 'attempt' at doing, like, a Jay-Z track. I passed it to the label [Lex Records] at that time, and they ended up sharing it with D, apparently, once we started to work on the project, in late 2011. I didn't even know he had that track. So the first thing I get back is that track, with D rhyming over it, and I ended up having to shape the rest of the album around that sound. It was totally different than I thought it was going to sound, but I tried to work with it."
The beats on Key to the Kuffs descend like a digitized hurricane made of ice and shrapnel, an alien invasion with a take-no-prisoners mentality. DOOM thrives in the controlled chaos, delving deeper into his rhyme book, similar to what he achieved on the Dabrye-produced track "Air." With DOOM and Jneiro at the helm of an iron warship, both are able to distance themselves from formulaic expectations. "I mean, you have Madvillainy and The Mouse and the Mask, and they both had their interpretations—their versions—of how DOOM sounds. And you gotta remember, because Madlib was the first one to collaborate with him, he started off with a sound that worked with him. Then Danger Mouse comes and does his thing with him. I honestly feel like him getting with me was him getting away from what his sound was, what was expected, and trying to work with me. His rhymes were deeper. And it felt like we were having conversations with each other through the music. He did a great job. It's hard to believe that he's gone—it's really hard to believe that. His lyrics are so...just...so forever. They have such relevance."
The impression DOOM had on Jneiro was yet another expression of the Viberian Way, a family-first mentality that had to feel right above all else. "He always told me I reminded him of a brother—that I was like a brother to him," says Jneiro, with a laugh. "My personality…I'll be in the cut, just kind of chillin', and D would be like, 'Yo, let's slapbox.' He'd wanna hit me and play-box. [laughs] And I'd be like, 'Dude, I'm not really into this.' [laughs] It's just funny that he'd want to play-box with me. I remember being young, and being like that and having friends like that. He's just a memorable person, man. Me and him would talk about things. And honestly, man, on a spiritual level. We would bring up certain things that we saw going on in the world, that we knew weren't right. We would just marvel about how the world was just falling for the okie doke."
Through collaborations with various musical communities, Jneiro would continue to shape his sound, drawing inspiration from the variety of experiences he had while abroad. Jneiro's 2020 album, After a Thousand Years—released by the Brazilian-music-leaning label Far Out—is the latest runway for him to take flight on. Stylistically, the album is a love letter to Brazil. With hip-hop, funk, and jazz as the backbone, Jneiro fleshes out the rhythms with inspiration from samba, tropicália, and bossa nova. "The way I experience Brazil takes on many shapes and is expressed in many different ways," says Jneiro. "I've explored similar sounds in my previous works Fauna and Flora, but it's still been different every time, because there are so many different styles of Brazil that I love. And this record is not even the end of it; this is just part of the spirit I try to capture and convey. I'll just say that this sound is an ongoing sonic journey. It never ends."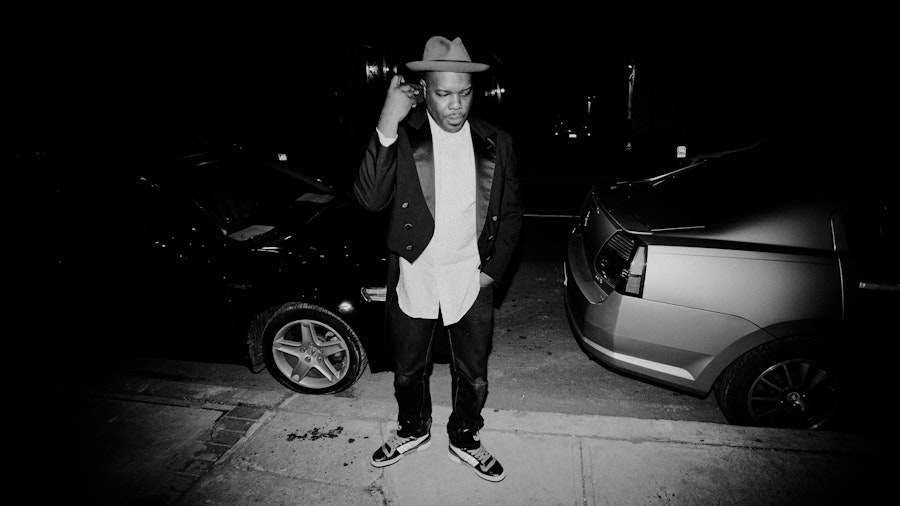 Conceptually, After a Thousand Years represents a larger overarching philosophy. The premise is built upon Bible scriptures that predict that Earth will undergo a cataclysmic purge, one that will usher in an enlightened age. Weighing in at an even ten songs, the initial impression is that it is a slim, perhaps minimalistic, approach, but packed within each song are multiple chapters, side stories that show that nothing in Jneiro's orbit is one-dimensional. "We're truly a world divided, always have been," says Jneiro. "Whether it's nationalism, racism, elitism, commercialism, et cetera, there's so much disharmony. The Bible speaks of a time in the near future where everything that divides mankind—ideologies, establishments, and institutions, et cetera—will be done away with and replaced by a unified and divine system, where true world peace and restored conditions—perfect health and an abundance of resources—for mankind and the Earth, will exist."
Accompanying Jneiro through his pilgrimage is one of his biggest musical inspirations. On "Sunwalkers Pt. 2 & 3," Jneiro links with the legendary Bill Summers. Summers, who was a percussionist for the Headhunters and Herbie Hancock, also had a run of solo albums that explored, among other things, Brazilian soul. "In the case with Bill Summers, I always wanted to work with him, and I just thought this would be the perfect project," says Jneiro. "He lived up the street from the venue where I had my weekly Viberian Experience showcase in New Orleans, and after we met at the opening night of the showcase, we became cool. I used to go to his house all the time, and we just vibed. I honestly feel like he and I are kindred spirits, musically. We just get each other." Kinship is an important factor in the album, an element that would provide a great source of strength for Jneiro during what would be one of the most difficult periods in his life.
In 2018, seemingly out of nowhere, Jneiro suffered a massive stroke. At the time, he and Indigo were living in a remote part of Costa Rica, and while it was clear that the situation was dire, there were too many uncertainties to fully comprehend what was happening. "During the first nine days of this, he was in a medically induced coma in intensive care," explains Indigo. "And that was the most stressful time, because I didn't know how debilitated he might be, because he was in a coma. Costa Rica has a public health care system, which was also awesome. So we were getting all this free care, but it was a teaching hospital, and I can only get real information from the doctor, and the doctor was never there during the two hours a day I was able to visit. I didn't know exactly what to expect."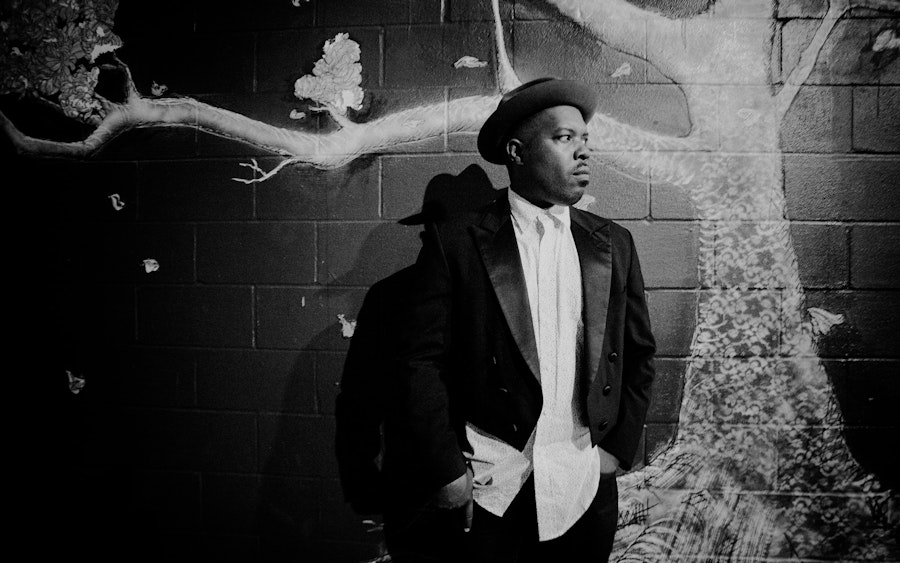 The days following were a blur. Indigo immediately set up a GoFundMe page to help cover medical costs, including getting Jneiro back stateside where he could receive more nuanced care. The campaign quickly met its goal, and the outpouring of love gave Indigo a different perspective on how much Jneiro affected those around him. It was a bright moment in an otherwise dark time. "Some of the people who donated, we know them, and I know that they're not really in the position to donate money," says Indigo. "But everyone did it because they love him. He's impacted their life in some kind of way; that was a beautiful thing to see."
When asked about the ensuing months, Indigo is calculated with her words. She projects an air of optimism, thankful, because according to doctors, it was a miracle Jneiro survived. The sound of her voice is full of strength, but there's also an underlying tone that suggests every step, every day, has been a challenge. A telling moment of their unwavering devotion for one another came when Jneiro awoke from the coma. "They started to decrease the amount of medication they were administering to him," explains Indigo. "He started to wake up. And my mother had come out; we were visiting with Jneiro, and he sees her, and he's still hazy because he's still on medication, just a smaller amount, so he looks at her and he's shocked, like, 'What are you doing here?' And I step up and my mother says, 'Jarel, do you know who this is?' He looks at me and he nods, and my mother says, 'That's your wife, that's your beautiful wife. Say hello to your beautiful wife,' and he had this single tear fall down his face.
"Then I started crying, and my mom is like, 'Don't cry, be strong, don't worry,' and I say, 'Mom, I'm crying 'cause I'm happy,' " continues Indigo. "The crazy thing is that a couple weeks later, once he was transferred to a private facility to begin inpatient care, I realized when we were talking—he actually recovered speech capabilities pretty fast—that he didn't remember anything about our relationship. I'm asking him questions, and he's like, 'I don't remember that.' And I ask, 'Do you remember anything about our relationship?' And he said, 'No, I don't.' What I found so fascinating about that was…I'm assuming emotions are tied to experiences and memory, but he didn't have any recollection of our relationship at that time, but he knew I was someone of significance. He woke up out of the coma loving me."
What often gets overlooked with Jneiro and his many creative personas is that he is also a devoted husband, a loving father, and philanthropist. He cites his relationships as key to his creative well-being and is quick to acknowledge his family as the foundation for his musical taste. "My cousin Starr moved down South after us. She had been living in New York and Alaska but would pick up her records from everywhere," adds Jneiro. "She had all of the records. She'd play everything. She was into deep stuff. She put me on to some of the illest music. I'm talkin' about ill, underground stuff. She was the first DJ I ever met, and she was my cousin! And then my uncle Darryl, I dug through his tape deck, and he had artists like Incognito, so I was really listening to everything. All the stuff I came up with in the '80s and '90s; hip-hop, new wave/new romantic, rock, pop, trip-hop, electronica, indie, and underground. All of that stuff was inspiring. I represented world music. I realize now, I'm a world music producer." Jneiro's journey has come full circle, and the revelations have only made him sharper.
Jneiro is still rehabbing, and while life hasn't exactly returned to normal, both JJ and Indigo remain optimistic, the Viberian way in full force. When Jneiro reflects upon After a Thousand Years, it's clear that he sees it with different eyes, and in many ways the timing of it couldn't be more appropriate. "This album was supposed to come out [in 2019], but I feel like its theme is, perhaps, even more relevant now," emphasizes Jneiro. "People are anxious about the future and feeling overwhelmed; many feel hopeless because they continue to put their trust and their faith in people and institutions that fail them, time and time again." The year 2020 will be memorable for many reasons, but the root causes of what made it such a difficult year go back decades: an unchecked social sickness matched only by a raging pandemic. For Jneiro, it is a prophecy foretold and in many ways business as usual.
Over the past ten years, Jneiro has been a consistent force, and since basking in the spotlight isn't his forte, he's been able to skillfully steady his vision and find balance amidst chaos—on his terms and his terms only. After numerous exchanges with Jneiro and Indigo, it is unclear if Jneiro is ready to pursue music full-time again. Instead, Jneiro is taking the time to focus on what matters most: his family and friends, his health and his spirituality. Music will forever course through Jneiro's veins, but the same thing that drives him is the same reason why he's pausing to reflect, heal, and calculate his next move. "I see the world, right now, in real time, undergoing fulfillment of Bible prophecy with the pandemic, global social unrest, attitude polarization, environmental issues, and record-breaking food shortages," says Jneiro. "Maybe some people will consider this better future ahead and take comfort in it. Others may even dig a little deeper in understanding the human condition and Scripture. There's no limit to this understanding, so a person can really go as deep as they'd like."