…And now we are playing back two thousand years, man, back through the centuries, man, in musical excursion back through the ages, different lifetimes coinciding—I knew you there, man, when we played lyre and were thrown out of the gates of Athens, and further back, man, I used to bang an Egyptian piano while you played the dog-headed flute and you played the Etruscan bagpipe, man, and we ran through the woods with the Babylonian police after us. William Kotzwinkle, The Fan Man, 1974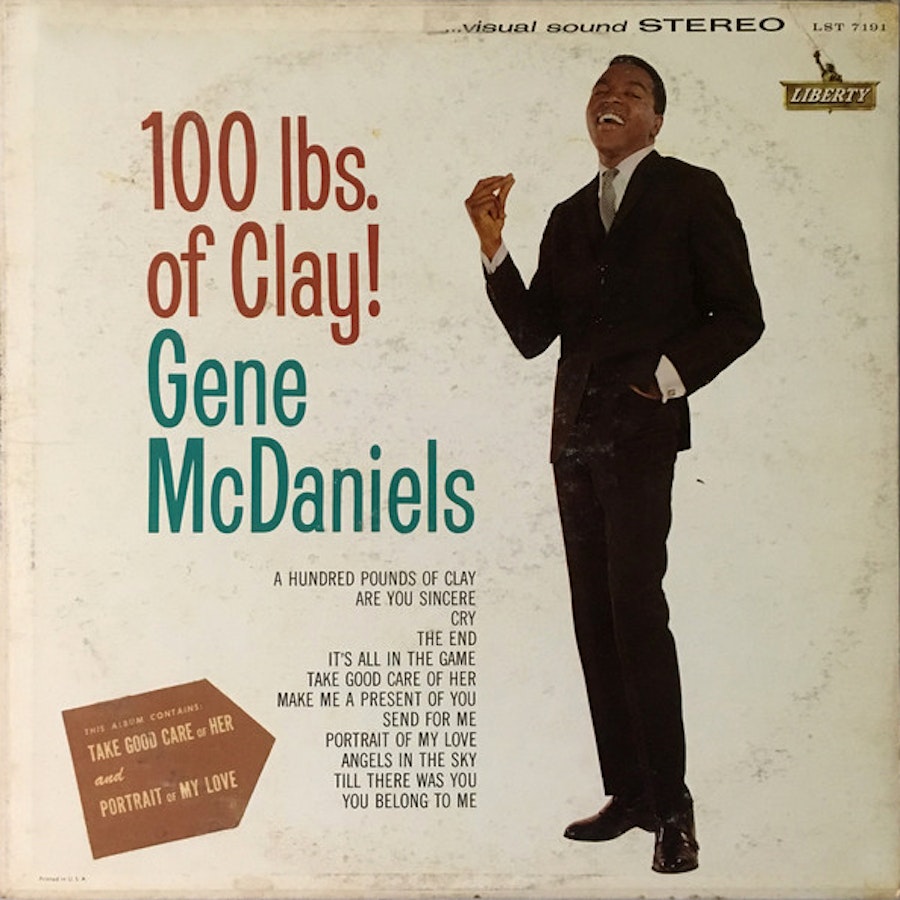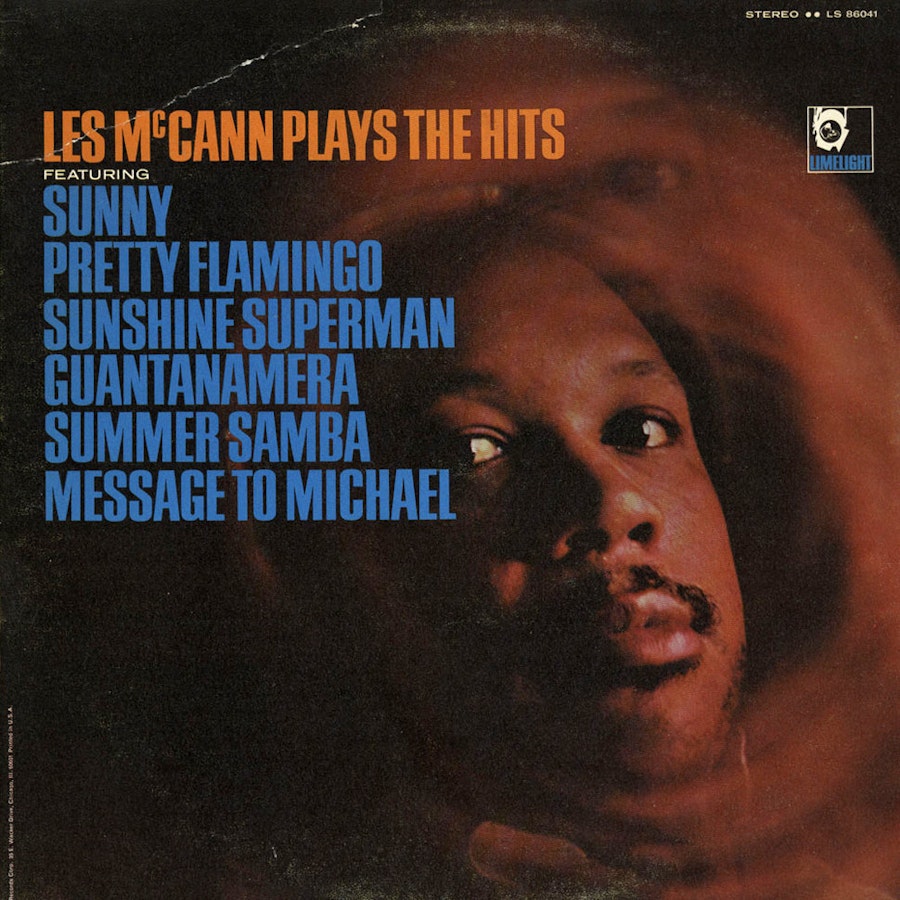 I. Reintroducing...
Some thought Gene McDaniels disappeared for five years, from 1965 to 1970. Some of his former fans thought his first album in five years was on some new shit; they didn't recognize what they heard in Outlaw. What they didn't realize was that it wasn't new at all, but old, ancient, long forgotten. There were whiffs of archetypal myths that would stir the human soul, awaken the dormant senses.
And he had never disappeared at all. During a five-year stint with Liberty Records, McDaniels tried to record some jazz tunes of his own but was rejected in favor of the pop songs that made him famous. Finally deciding he had had enough, he quit the recording industry, blaming the "flesh peddlers"—the execs who exploited the artists.
But disappear he didn't; he went back to playing jazz clubs—first with Les McCann on the West Coast, then on his own, hitting the East Coast circuit. When Atlantic Records producer Joel Dorn was still a DJ in Philadelphia, he had heard that McDaniels was playing a Philly jazz club. Knowing the singer from his Liberty hits "A Hundred Pounds of Clay" and "A Tower of Strength," Dorn says, "I went to the club…to see what he was doing that would get him booked into a legit jazz joint. And he was doing songs of his own and standards. And he was doin' 'em in a very hip [way], certainly in a way that was comfortable in a jazz club."
It was around this time that McDaniels wrote his most famous song, "Compared to What," for his good friend Les McCann. In August of 1966, McCann recorded it and it was curiously included on Les McCann Plays the Hits, which, according to the liner notes, was an obvious commercial record, with such songs as Donovan's "Sunshine Superman" and Dionne Warwick's "Message to Michael" (written by Bacharach–David). In fact, "Compared to What" was buried on this album of "hits," the second-to-last song on Side B, yet the controversial anti-war/anti-establishment song broke through, getting a small amount of publicity, even though it was still in the early days of the Vietnam quagmire—America's involvement would last another nine years—with McDaniels joining Phil Ochs and Bob Dylan as early protest songwriters.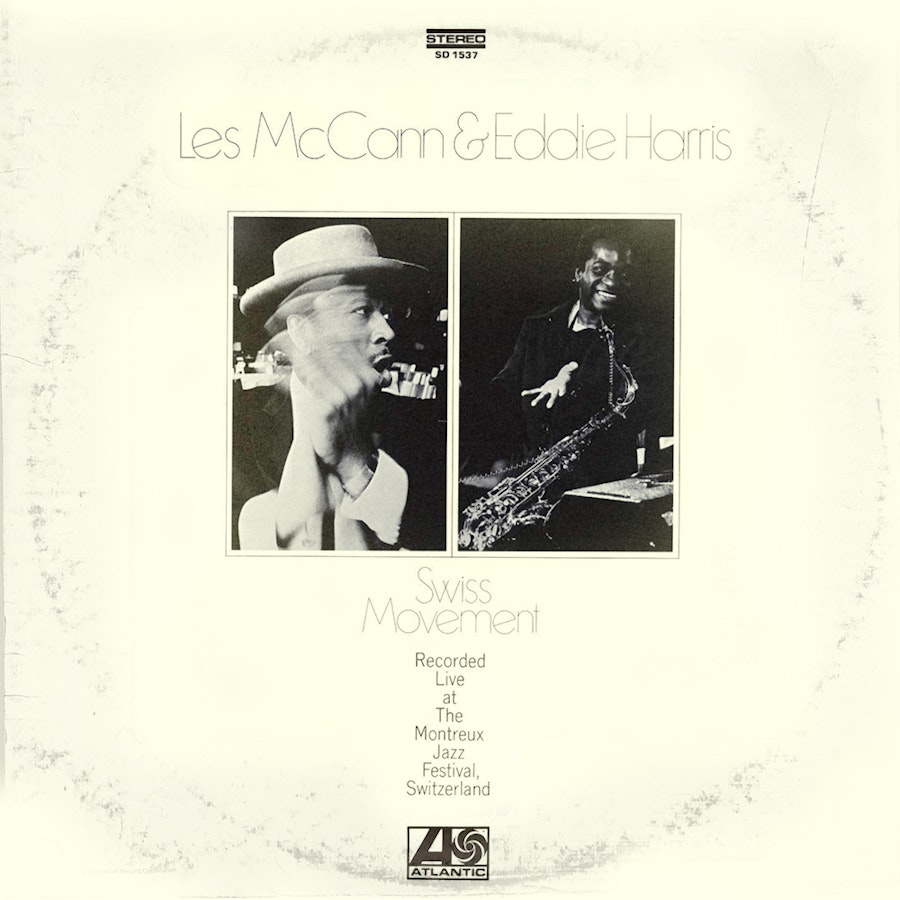 The American public responded even more warmly to the song a few years later, in 1969, when Roberta Flack recorded a very soulful version—driven by Ron Carter on bass and Ray Lucas on drums—on her debut, First Take, on Atlantic Records. In the same year, Les McCann and Eddie Harris played the Montreux Jazz Festival in Switzerland and let the world know how the dissenters felt with their famous fiery rendition. "Compared to What" finally blew up and sold millions of copies of the live album, Swiss Movement. Gene McDaniels and Atlantic Records had a serious hit in 1969. As modern-day right-wing political pundits accuse any dissenting opinion as being treasonous, McDaniels's decades-old lyrics ring true for a new generation:
The President, he's got his war
Folks don't know just what it's for
Nobody gives us a rhyme or reason
Have one doubt, they call it treason
When Les McCann returned to the States, he immediately started recording his next album, Comment, which takes its name from the title track, a social commentary by Charles Wright (and arranger Yusuf Rahman), performed first on the Watts 103rd Street Rhythm Band's 1969 album In the Jungle, Babe. McCann didn't shy away from the political protest, as in the opening monologue he states, "We don't have to be runnin' around hatin' each other, callin' each other names, and actin' like fools like they do in the White House in Washington. Right? We don't want no wars, right? We want a little love and peace in this world. We're sick of wars." A ragtag choir of youngsters, joined by Gene and then-wife Susan (Jane) McDaniels, sings the chorus with sloppy yet emotional effect.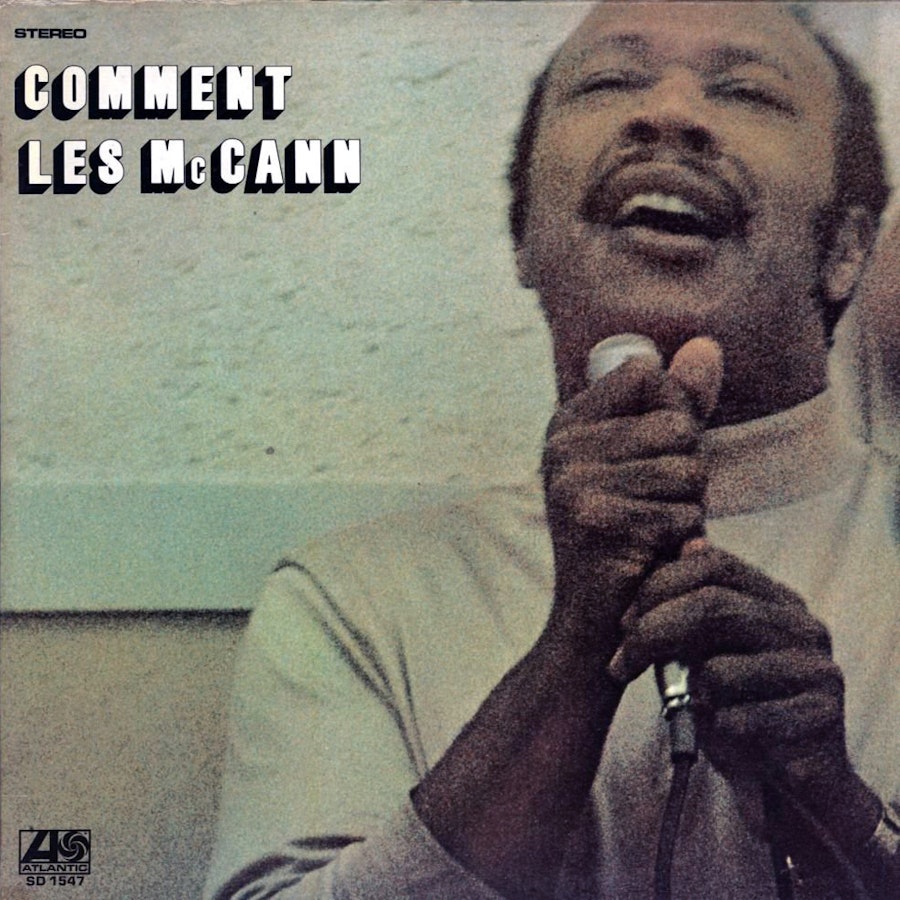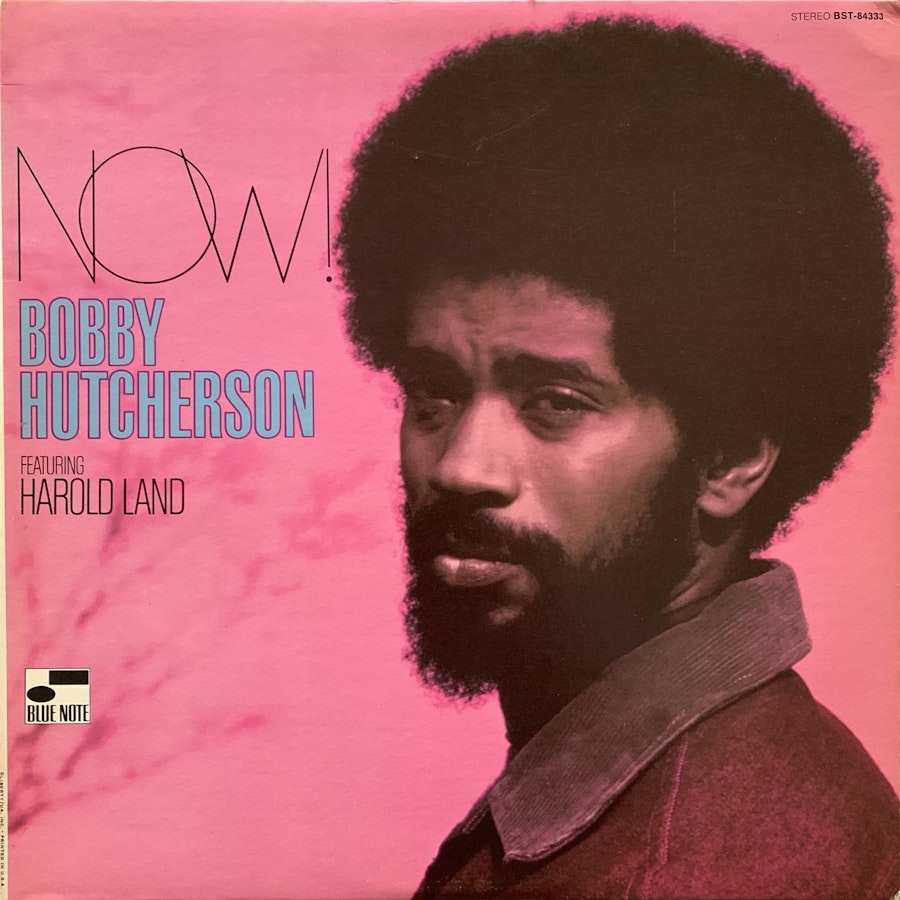 Atlantic wasn't the only label McDaniels worked with at that time. In the fall of '69, McDaniels recorded Now! with Bobby Hutcherson for Blue Note. Hutcherson had wanted to do a "different album," he had said, because "just so many things can be done with the quintet," and got the idea to include vocals and a choir from drummer Joe Chambers, who had written a song that McDaniels put lyrics to. "Hello to the Wind" was one of three songs co-penned by McDaniels and sung in his angular style, backed by a chorus of voices, sometimes in spiritual, devotional—yet pointed—style: "God is watching! God is dying!"
McDaniels's subsequent signing with Atlantic Records wasn't a heavy task, as Dorn points out, "Donny Hathaway did an arrangement of another Gene McDaniels song called 'Reverend Lee.' So he was around the joint!" And Atlantic was aware that McDaniels was lyrically controversial, as his output thus far proved. Released as a single for Roberta Flack's follow-up record, Chapter Two, "Reverend Lee"—a tale, carried on Donny Hathaway's funky electric piano, about a reverend who was tempted by a woman who claims, "I would not even place God above you"—was pulled from radio play (though it still became popular). Thinking it would be another hit, Dorn had been fully behind the song—he imagines social realist painter Thomas Hart Benton portraying the reverend, having sinned, ascending to heaven!—as was Atlantic when they decided to release the song as a single. "Dig what happens," Dorn says. "People from the Black church, Black ministers, or people representing Black ministers, were so offended by that song that it got taken off the radio. That whole sensibility shit, you know; it was still paranoid times." A few years later, in 1974, McDaniels reflected on Atlantic's decision: "That song isn't meant to be a single. It's an album cut, and I wrote it for that purpose."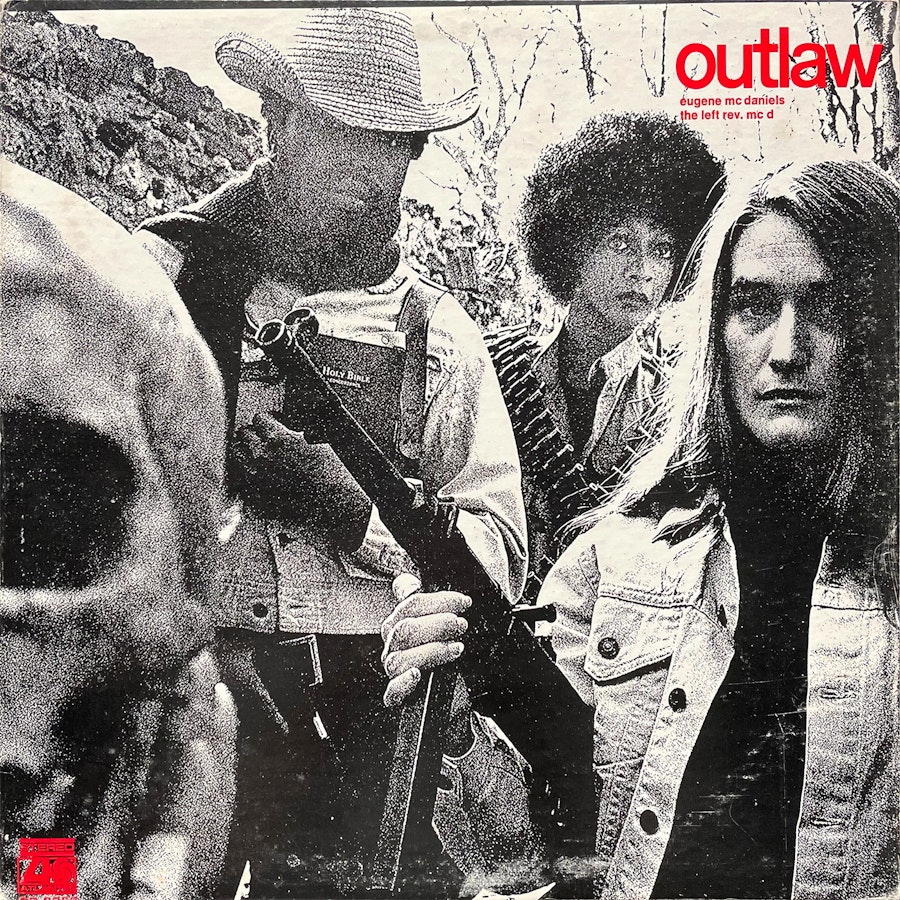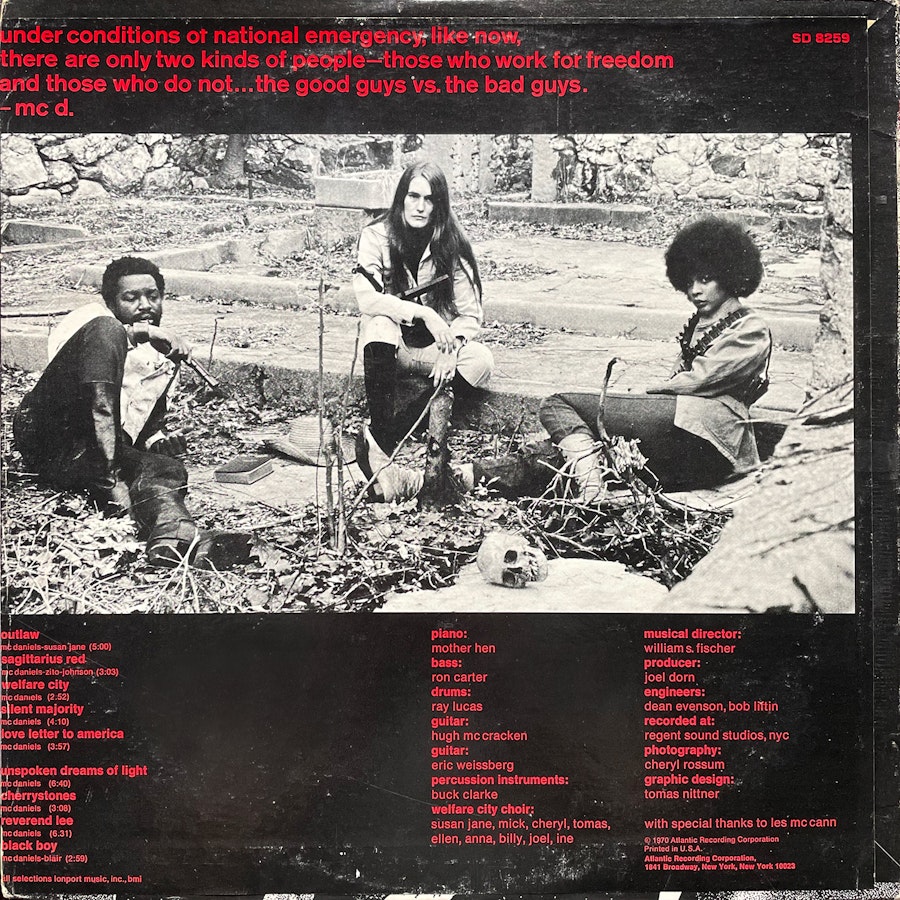 II. The Outlaw
The "Reverend Lee" mini-controversy did not stop Atlantic from signing McDaniels to a two-album deal. McDaniels saw it as an opportunity he may never have again, a chance to stand up for what he believed in politically and philosophically. On the advice of a numerologist, he came out as Eugene McDaniels. To battle the right wing, he came out as the Left Rev. Mc D. An outlaw was born.
Born the son of a preacher man in Kansas City in the 1930s, McDaniels grew up singing in choirs, forming his own gospel group at age eleven, and later attending the Omaha Conservatory of Music. It all pointed to this moment in time. Friends and session musicians came in for the 1970 Outlaw sessions, including William S. Fischer as musical director and Joel Dorn as producer. Ron Carter and Ray Lucas made up a funky jazz anchor of a rhythm section, while multi-style guitarists Hugh McCracken and Eric Weissberg brought a uniquely folk/country-rock sound to the project. Weissberg had worked with Jim Croce, John Denver, and Ian & Sylvia, would work with Bob Dylan, and later became famous for "Dueling Banjos" from the Deliverance soundtrack.
This double-guitar sound stigmatized the album. While it was reviewed by Down Beat, a jazz magazine, most critics saw an acoustic guitar–strumming folksinger. When McDaniels took the material on the road, playing jazz clubs like Baker's Keyboard Lounge in Detroit with future Headless Heroes of the Apocalypse musicians—Richie Resnicoff on guitar, Gary King on Fender bass, Alphonse Mouzon on drums, and McDaniels on acoustic guitar—Variety magazine pointed out that "Baker's is normally a jazz club and McCann and Flack are more the bag of the room. Folksingers, if that's what McDaniels is, are rare birds in the tight little listening room." The reviewer continues by saying that McDaniels surrounded himself with jazz players "to partly allay the listeners' fears," ignoring that McDaniels's music is inherently jazz, inherently soul, inherently gospel. And not just in the obvious, like the funky break track "Cherrystones," or his soulful remake of "Reverend Lee," or the gospel-blues intro to "The Silent Majority" (a song he later performed at the Newport Jazz Festival with Eddie Harris in 1971, in a much more swinging vocal-jazz style, downplaying his forceful attack, blending with the band and allowing Harris's saxophone to partially lead).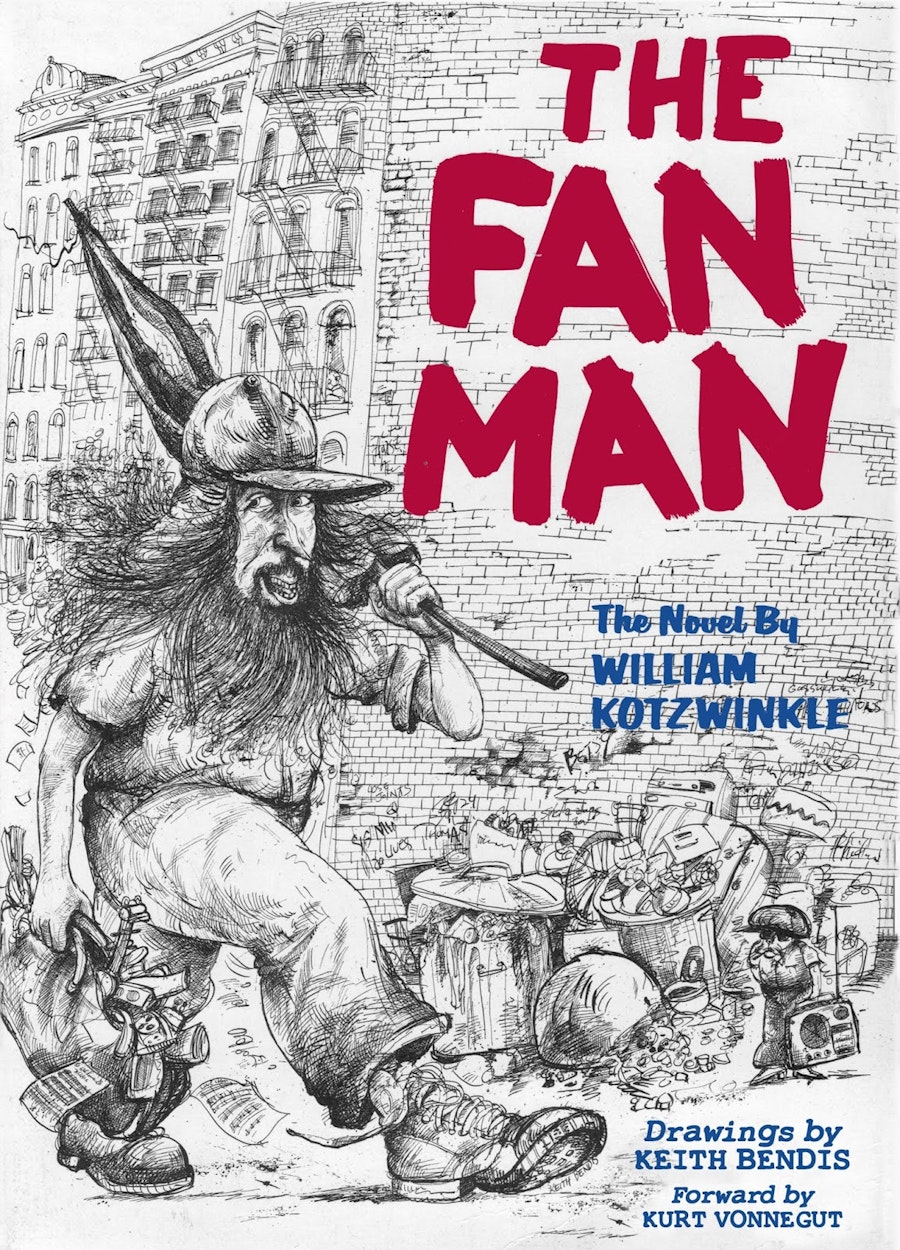 Even the catchy, acoustic guitar–led "Welfare City" has a soul deeper than its folksy facade. While Nixon's national and international policies are a theme throughout the album, McDaniels also touches on local New York City living: "I live in the Bowery near St. Marks, hang out with the kids in Washington Park"—recalling the days of post-hippydom, where modern reality sunk its teeth into New York's flower children, sending many homeless kids into the Lower East Side to become squatters. Readers unfamiliar with New York's squatter population—or those who do not remember the summer of 1996 when Guiliani rooted out the last of the squatters—should refer to William Kotzwinkle's iconic (and comic) 1974 novel The Fan Man. The novel's protagonist, Horse Badorties, an habitual squatter, is on a mission to put on the Love Concert in Tompkins Square Park in the Lower East Side. He goes to St. Nancy's Church in the Bowery for assistance. There he recruits runaway teenage girls, whom he dubs the Love Chorus, and conducts them in "the sublime heights of song," teaching them "to sing the old church music, little known to the world, never heard in modern churches, but which I have uncovered from old vaults, locked drawers, and secret hiding places of old tombs."
McDaniels's own adopted chorus is the Welfare City Choir, which is in fine Atlantic Records tradition of bringing in friends and family or grabbing whoever may be in the studio that day (such as producer Joel Dorn) to join in celebratory singing and clapping. Reaching back to his Omaha gospel days, and further through time when the voice became the first musical instrument, McDaniels practices the power of the choir. The Welfare City Choir joins McDaniels for the playful chorus—"La la la la, smoke a joint"—yet it reaches religious heights, capturing the spirit of thousands of people in the streets, standing up for their beliefs.
Yet McDaniels's honesty and realness was not always recognized. "When I first took my songs to record companies," McDaniels said in 1975, "they said that my tunes were not soulful enough. From my point of view, street language is not the only way to communicate. The street level is one way but our society is growing to the point where they can accept something from a black artist that is not of the street level." When Outlaw appeared, people tried to categorize McDaniels, thinking he was a Black man doing folk music, which was apparently a new concept to some. Even acknowledging and respecting the seamless jazz-folk hybrid would be to ignore that McDaniels transcended the visual and aural classifications, channeling a universal truth, something ancient and, obviously, forgotten. Dorn comments, "To me, he was Black and white at the same time. [Outlaw] certainly wasn't an R&B record, you know. Yet, you know, his old man had a church in Omaha: he was a preacher. Gene grew up in a church. So there's a quality, in even the most abstract things that he does, there's a very interesting blues, jazz, R&B quality."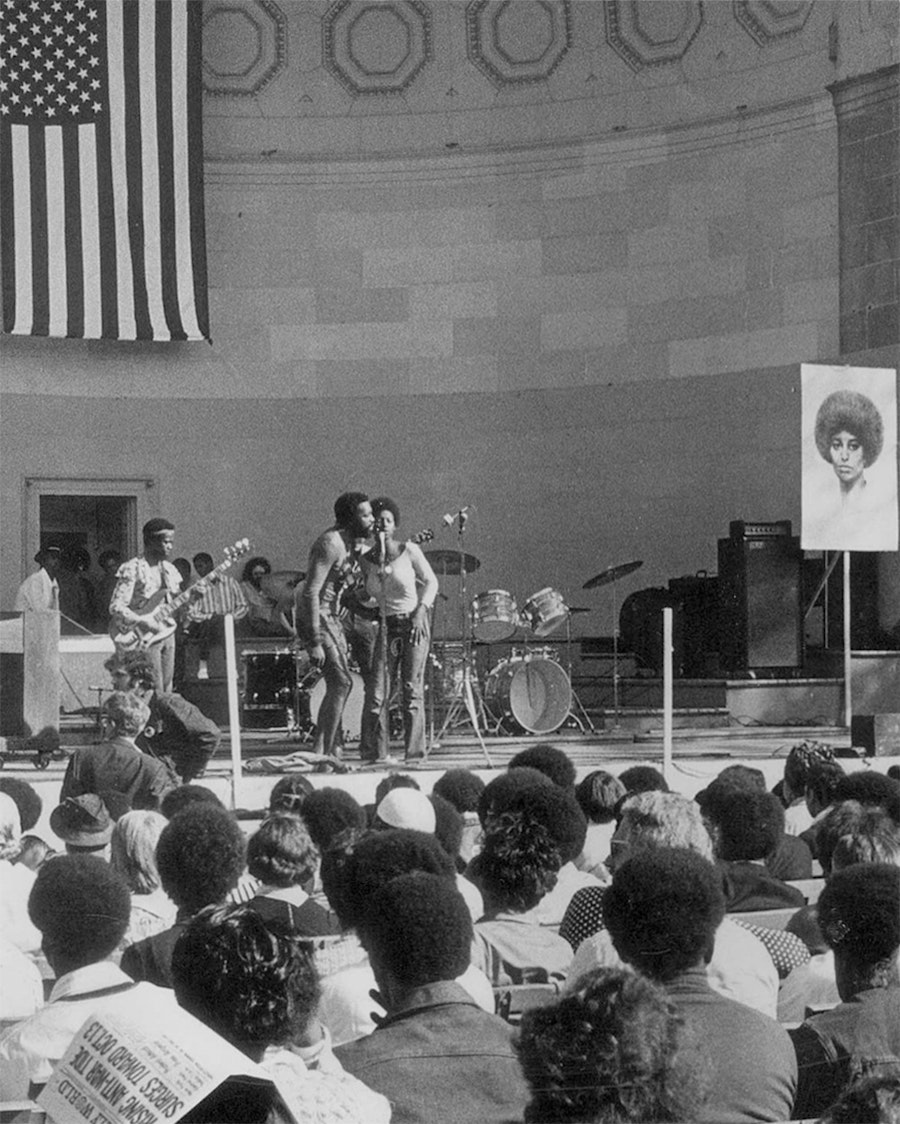 Unfortunately, that quality wasn't enough to break through to the mainstream, and one of the world's greatest albums was largely ignored and forgotten. Dorn says he expected something "less social and anarchistic as what we ended up doing on both of the albums. But, you know, the thing at Atlantic was when you sign people, you kinda let 'em do what it is they do. Usually, I knew what it was before we went in. I had assumed that it was going to be like what we were being successful with, that he wrote for other folks. I was wrong. So I was, with quotes around it, 'disappointed' in what I thought was the commercial potential of the album, 'cause I thought he was capable of doing things that were aesthetically pleasing and at the same time commercial. I didn't think either album was commercial. But in those days at Atlantic, the artist had a tremendous amount of freedom. And, generally, we didn't sign people—whether it was jazz, R&B, pop—that had to be given an identity or a persona. We signed people that came complete in that they did something that they did, and then we would commit it to record."
If you may be too quick to judge Dorn's "disappointment" as a producer, note that McDaniels also understood the dynamics of the business. In 1975, at the height of McDaniel's songwriter/producer career, he said, "I do not exploit artists because they are easy to exploit. My interest is to take the artist a step farther and not lose the commerciality of their careers."
"Don't forget," Dorn says, "albums were driven by singles in those days," and Outlaw didn't have a single. "At the same time," he continues, "as soon as I turned the record in, I got a call from Jerry Wexler, saying, 'Hey man, that record is phenomenal.' And I was making like a record a month, so I didn't know which one he was talking about. I said, 'Yeah, which one?' He said, 'What do you mean, which one? The Gene McDaniels!' And he said to me, he said, 'He's the Black Bob Dylan.' "
Let's be honest; there will never be enough people who recognize the importance of such a record. There will never be enough people moved by "Love Letter to America," for such a song in the hands of a lesser singer would never be as effective. The four-minute song starts out with just two acoustic guitars paving the way for McDaniels's introduction to his deepest, most emotional beliefs and concerns about his homeland. It's an important, unflinching musical document that details the complex and bittersweet relationship of America and the Black Experience:
Hey, America
You could have had it any way you wanted it
You could have been a real democracy
You could have been free

Hey, America
Could have had me for your friend and not your enemy
Through your perversion you insist I have to be
Your enemy

I could have loved you more
More than you will ever know
You are my homeland

At a minute-twenty-three, Ron Carter's bass joins in for an interlude, where McCracken and Weissberg play off each other until Ray Lucas's simple boom-snap and Buck Clarke's subtle percussion get the song going, with Mother Hen's piano echoing McDaniel's sadness, his lyrics as Gospel, every breath daring you to doubt his conviction:
Hey, America
The only thing you can respect is violence now
You lost the gift of love, don't ask me how
But you've lost it now

Hey, America
I need to love you more than you can know
I'd give my life if I could save your soul
But you've grown old
And can't change
Cold in your heart
And I'm sad, sad
Fifty years later, Outlaw is still relevant. But, really, fifty years is just a blink of the eye. Can you, for example, note the differences between 200 and 250 A.D.? "Politics as usual" does not just depict 1970 and 2021; similar politics existed during the Roman Empire. And you better believe there were Roman Emperors who loved to throw dissenters to the lions. "The issues are universal," says Dorn. "So it's not like the government fuckin' ya, or, you know, a bullshit war, or the economy is tough, or big business is runnin' the show—it's not like these happened that year. That shit's always gone on, and there's always some guy sayin', 'I've had enough of this,' you know. 'Here ya go, here's what's goin' on, folks.' You know?"
"You gotta understand one thing, man," Dorn says. "He was really making his statement. And once I saw what he was doin', I just kinda went along with it, 'cause I knew it was legit." In '75, McDaniels commented about being a self-taught producer: "I hung around the studios because I wanted to see how it was done. I tried to pick up on the positive things, and change the things that I did not like. I started to break down the production end of the business while trying to improve on what I saw others do." While you can bet that McDaniels learned a thing or two from a modest Joel Dorn, Dorn points out, "I firmly believe that when he made this record he absolutely felt he could make it by himself." He says this was a time when he stepped back and just let things happen, "Because it was somebody else's vision. It's like co-fucking somebody's wife. It's not a good situation to be in, you know."
"The vibe was heavy," Dorn says of the session. "It was Gene's vibe. This was not tea for two. This was cutthroats and bandits. This was heavy-duty shit." After the album was released, and probably because there was no single, Atlantic's R&B promotion main man Henry Allen pitched a single to Dorn. "So he gives me a song called 'Tell Me Mr. President.' And it was one of those real political—kind of like a 'Compared to What'—and he said, 'I want Gene McDaniels to do it,' and I said, 'Gene McDaniels only does his own shit,' and he said, 'Yeah, but this song could be a hit.' Blah blah blah and all this shit, right? I finally convinced Gene to do the song because, you know, maybe it would help us internally with the promotion wing of the company." While the song does indeed deal with similar political themes as McDaniels's own writing, it lacks any sort of punch, any sort of sincerity, and bears little resemblance to anything on either of McDaniels's Atlantic albums. Atlantic must have hoped for an uplifting anthem, with Thom Bell's happy arrangement of horns and strings, but the single made little noise, or sense. One interesting fact is that the scheduled pianist, Paul Griffin, didn't show up for the session. When Dorn later bumped into him, he says "he looked real sheepish." When he asked what was wrong, Dorn paraphrases Griffin's response as: "'I gotta tell you, you gave me a lead sheet on that song "Tell Me Mr. President"; I'm not into that political shit. I got scared. I didn't want to come to that session, 'cause that sounded like music that the FBI and the government would look into.'"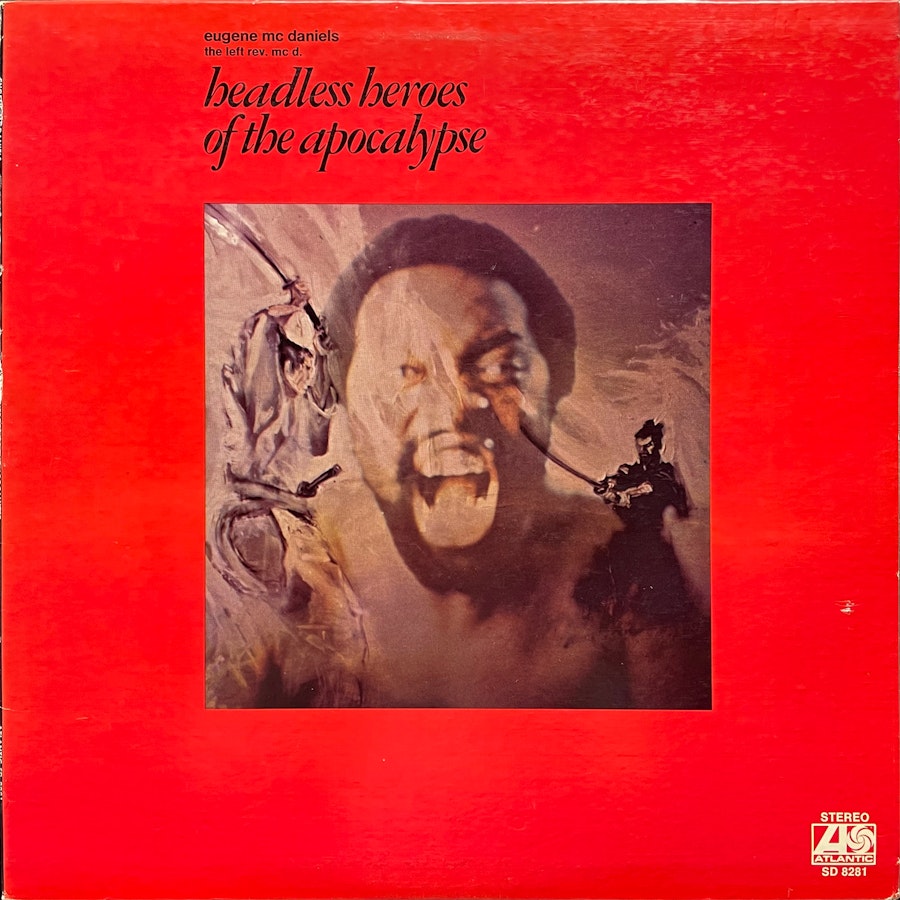 III. See What's Happening
Based on recent years of feedback, Joel Dorn believes that Outlaw, and not its follow-up Headless Heroes of the Apocalypse, has had the bigger impact on listeners. "They both have cult status, but the first one seems to be the one that people who fall in love with it, fall head-over-heels in love with, and it's an album that a lot of really deep heads, record-heads, get into." Though it is 1971's Headless Heroes of the Apocalypse, with its funky, oft-sampled riffs, that has turned into one of the holy grails of beatdigging. McDaniels's friend, pianist Harry Whitaker, laid down the thick, beloved Fender Rhodes intros and wrote most of the brilliant arrangements, including the addition of Miroslav Vitous's acoustic bass intertwining Gary King's electric grooves and Alphonse Mouzon's funky-complex drumming. Headless Heroes is no less political than Outlaw, and in fact plays more as a Part Two in the series, a funky brother-in-arms. Take for example, the title track, "Headless Heroes."
Jews and the Arabs

Semitic pawns in the mastergame
The player who controls the board sees them all as the same
Basically cannon fodder

Left wing and right wing
Political pawns in the mastergame…

N*ggas and crackers
Racial pawns in the mastergame…

Industry and war machines
These are the kings in the mastergame
The player who controls the board and the kings are the same
We are the cannon fodder
Lest you think the album would be too heavy (or too heavy-handed), McDaniels has a wry sense of humor that pervades his material, from the social satire funk of "Supermarket Blues" to "Jagger the Dagger"—a song many have thought to be a jab at Mick Jagger's musical thievery, but perhaps also a slight to Rolling Stone magazine as retribution for a bad review of Outlaw, though lyrical evidence points to the former:
Jagger doing the devil dance
Just a victim of circumstance
Jagger wheeling the rolling stone...
Jagger sucking the source of life
Slashing the pig with a horny knife
Jagger merging the sexes now
Even when dealing with serious matters, McDaniels is playful and tongue-in-cheek, as with "Freedom Death Dance."
Everybody wants happiness
Everybody wants peace of mind
Everybody says we should ignore
The graves we dance upon
But I really got news for you
There's no amount of dancing you can do
That will ban the bomb
Feed the starving children
Bring justice and equality to you and me
No amount of dancing's gonna make us free
The sadness of "Love Letter to America" is also present on Headless Heroes, as is testament in the emotional epic "The Parasite," a lengthy acknowledgment of the horrors the Native Americans suffered upon the European settlers' arrival—certainly a topic not honestly dealt with in public schools in 1971.
They landed at Plymouth
With a smile on their face...

In came the religions
The liquor, and the guns
They claimed to be good guys
Yeah but they acted like huns
Creating chaos, spreading disease
As agents of god
They did damn well what they please
Perhaps the scathing criticism was just too much, because McDaniels's record deal with Atlantic ended with Headless Heroes, and it's been much rumored that Nixon's vice president, Spiro Agnew, put a call in for the Administration, complaining to the higher-ups at Atlantic Records. Producer Joel Dorn has been asked about this event many times, but always has to answer that he can't remember, stressing that he was producing an album a month, and had some other concerns ("Like not being able to finish a Roberta Flack album that there were half a million orders for"). But, Dorn says, "This was Nixon time, right? I actually remember bein' told, you know, like, be cool about such and such because, you know, the government is lookin' out for whatever. So we even got warned a couple times. Atlantic had guys in Washington they knew, 'cause Ahmet and Nesuhi [Ertegun] were connected in Washington. They grew up in embassies there. You know, their father was the Turkish ambassador when Roosevelt was president. So if there was stuff comin' down of that level, they would know about it."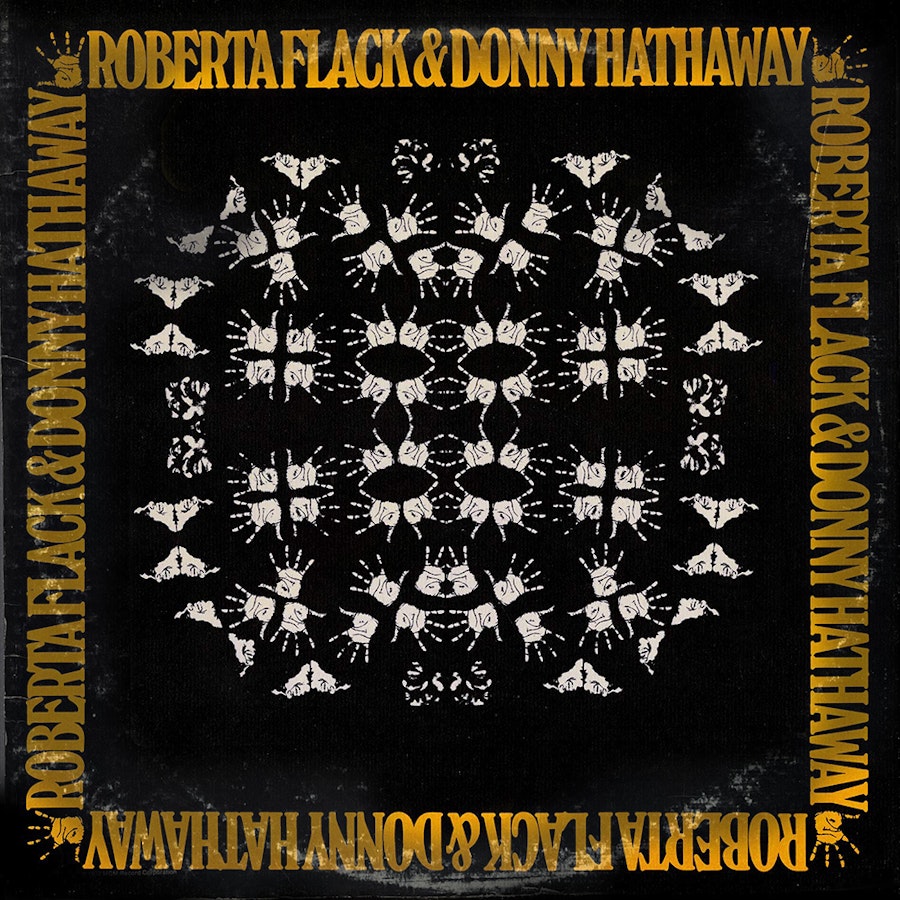 So McDaniels's days at Atlantic were dwindling, though he did show up on a record from time to time, and he continued to write for Roberta Flack, such as on 1971's Quiet Fire. Once again evoking images of a Southern church scene, "Sunday and Sister Jones" deals with death testing faith, as Sister Jones grieves and subsequently dies after the death of the Reverend Jones. The brooding song, with sparse, perfect production by Dorn and amazing horn charts by William Eaton, defines quiet fire. McDaniels also lends his voice in a five-person gospel background choir, which included Les McCann, on the soulful Bee Gees track "To Love Somebody." McDaniels also co-penned a track with Donny Hathaway, "When Love Has Grown," for the Roberta Flack & Donny Hathaway album in 1972. He can also be found in Les McCann's funky choir on Talk to the People, along with Dorn, Susan McDaniels, and Sister Charlotte.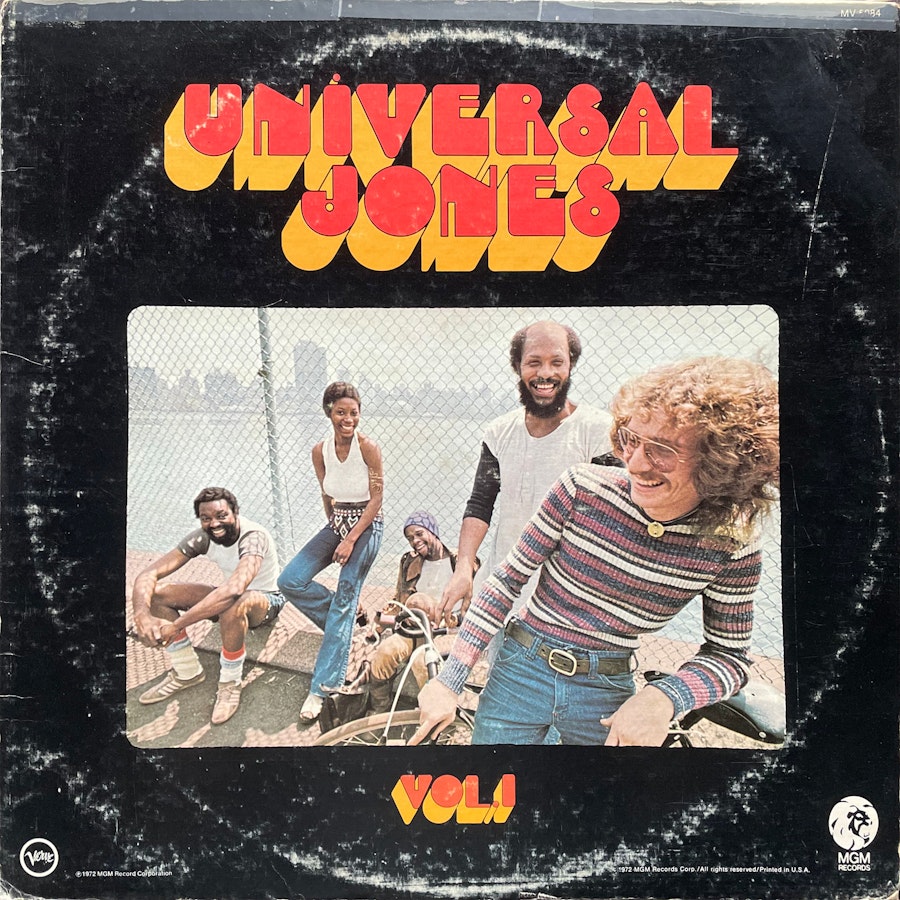 IV. Feeling That Glow
With new writing partner Leon Pendarvis, McDaniels took singer Sister Charlotte and formed a new band, Universal Jones, producing Vol. 1 on MGM/Verve in 1972. "Lately my music has softened," McDaniels said that year. "It used to be much harder—not militant, but more explosive." Realizing his change, he commented, "I'm into people music now." Universal Jones starts out the album with "We All Know a Lot of Things But It Don't Never Show," a song credited to Ed Cory and published by McDaniels's Lonport Music. After its near–a cappella choir intro, the song breaks into a funky honky-tonk with McDaniels singing, "People always talkin' war is bad. That's the only thing you ever had." The cover and back LP photos reflect McDaniels's new tone: a summer day in Central Park circa 1972. And while it does feel that Universal Jones is reaching out to the people, Vol. 1 also includes some of McDaniels's most avant-garde work, with the remake of "Hello to the Wind." And while much of the album's playing is loose and free flowing, the Universal Jones project was considerably more commercial, as two 45s were released: "Feeling That Glow" b/w "River" and "Tuesday Morning" b/w "We All Know a Lot of Things." The folksy "River" hit #37 on the Adult Contemporary chart, and singer Joe Simon would later record it, as would Roberta Flack on 1973's Killing Me Softly—her version starting as a quirky trickle and turning into a funky flow, again with brilliant horns by Bill Eaton.
McDaniels really started his career as a producer at MGM/Verve. Bringing Universal Jones talent with him—Pendarvis on keys and as cowriter, Maurice McKinley on drums, and Sister Charlotte as background singer (joining Les McCann and others)—McDaniels cowrote and produced 1972's The Man from Shaft, which marked actor Richard Roundtree's singing debut. While the first song, "Gets Hard Sometimes," starts with a funky groove that at first bears an uncanny similarity to Headless Heroes, it soon introduces lighter elements that had started appearing in McDaniels's songwriting, yet the songs bear his unmistakable angular trademark. The album undoubtedly had a bigger budget than his own records, as horn and string sections were hired, including jazz players Hubert Laws on flute and piccolo, Pepper Adams on baritone sax, Jerry Dodgion on alto sax, and Sonny Fortune and Billy Harper on tenor. (McDaniels would appear in the choir on Billy Harper's spiritual jazz classic Capra Black on Strata-East in 1973.)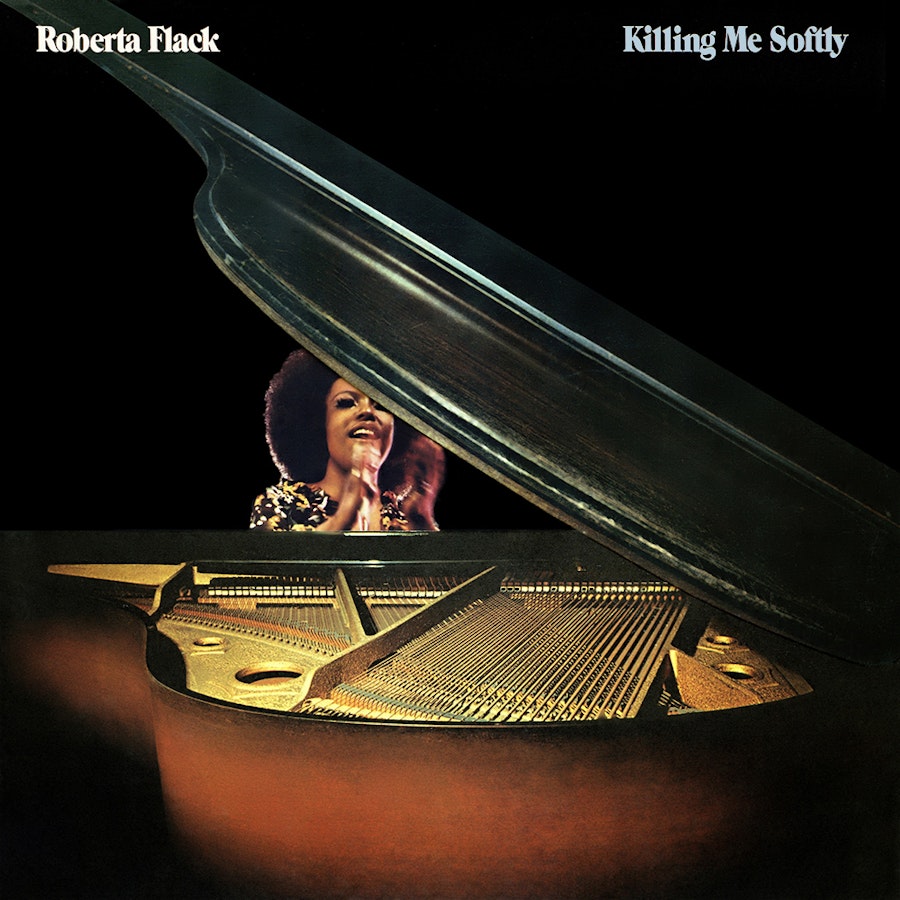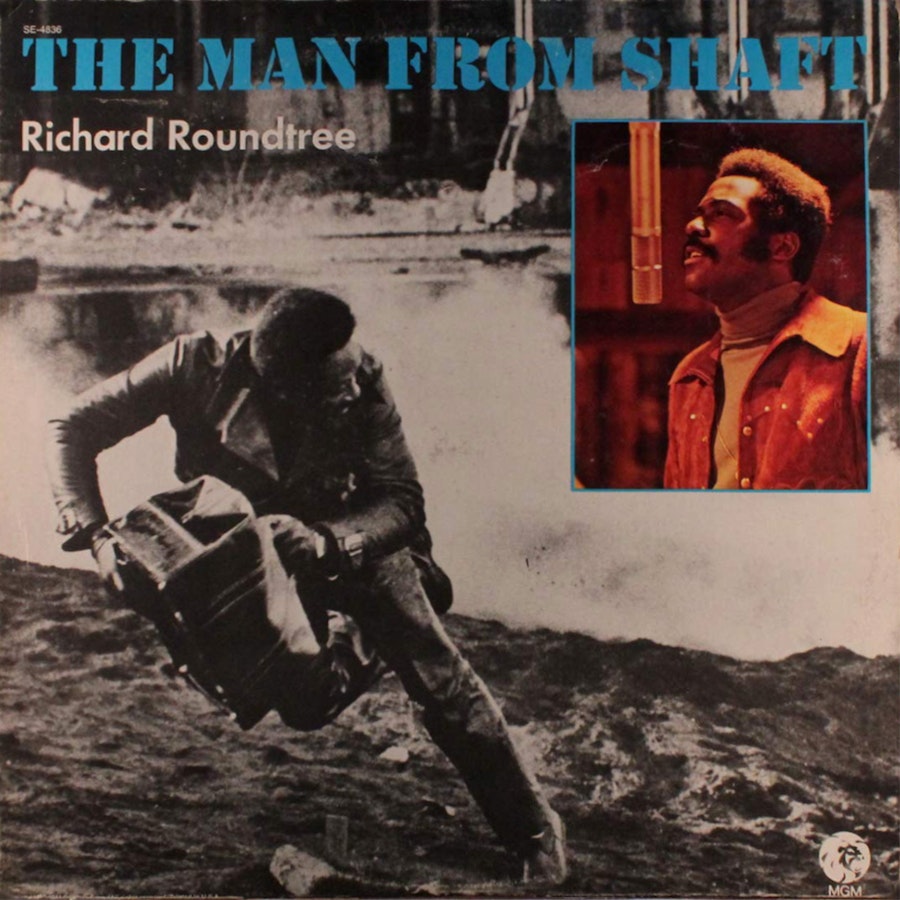 While Roundtree's singing did not improve the chances of the album being a hit, McDaniels's next project would be perhaps the biggest of his career. After a real life inspiration, McDaniels penned "Feel Like Makin' Love" and recorded it with Roberta Flack—with Leon Pendarvis as arranger, Bob James on keys, drummer Idris Muhammad, bassist Gary King, and guitarists McCracken and Resnicoff. Flack produced the tune herself under the name Rubina Flake, and released it in the summer of 1974, hitting #1 on the R&B chart for five weeks, and scoring #1 pop and adult contemporary. The song received three Grammy nominations, and the subsequent long player, Feel Like Makin' Love (Atlantic, 1975), yielded another McDaniels charter, "Feelin' That Glow"—Flack's version a smoothed-out take compared to the funky Universal Jones tune. In fact, the entire album, in which McDaniels penned four songs and is credited as coproducer, is permeated with a smooth-jazz feeling. Rolling Stone noted that it was her "least satisfactory album to date," saying that the title cut was "slick jukebox fare," while the "remainder of the album vacillates between cocktail music and timid soul." Yet that "slick jukebox fare" would only become more popular, for just as "Compared to What" would become a bona fide jazz standard, "Feel Like Makin' Love" would emerge as a contemporary smooth-jazz staple.
Years later, in 1977, McDaniels told Billboard, "The public is more conservative; it's coming out of its jeans and into dress attire. This reflects their lifestyle and their choice of music." Note that on his women's-lib song "Outlaw," he sings, "She's a n*gga in jeans / She's an outlaw / She don't wear a bra." McDaniels continued, "R&B music is taking on a softer mood with a jazz flavor. Bob James at CBS Records told me that his company is now spending about $60,000 and up to produce jazz LPs. That has got to mean that jazz is important to all music. That kind of money for a jazz LP was unheard of a couple of years ago."
The trend continued on Flack's 1977 album Blue Lights in the Basement, for which McDaniels coproduced and wrote three songs. The album went gold and hit #8 on the Billboard 200 and #5 on the Billboard R&B chart.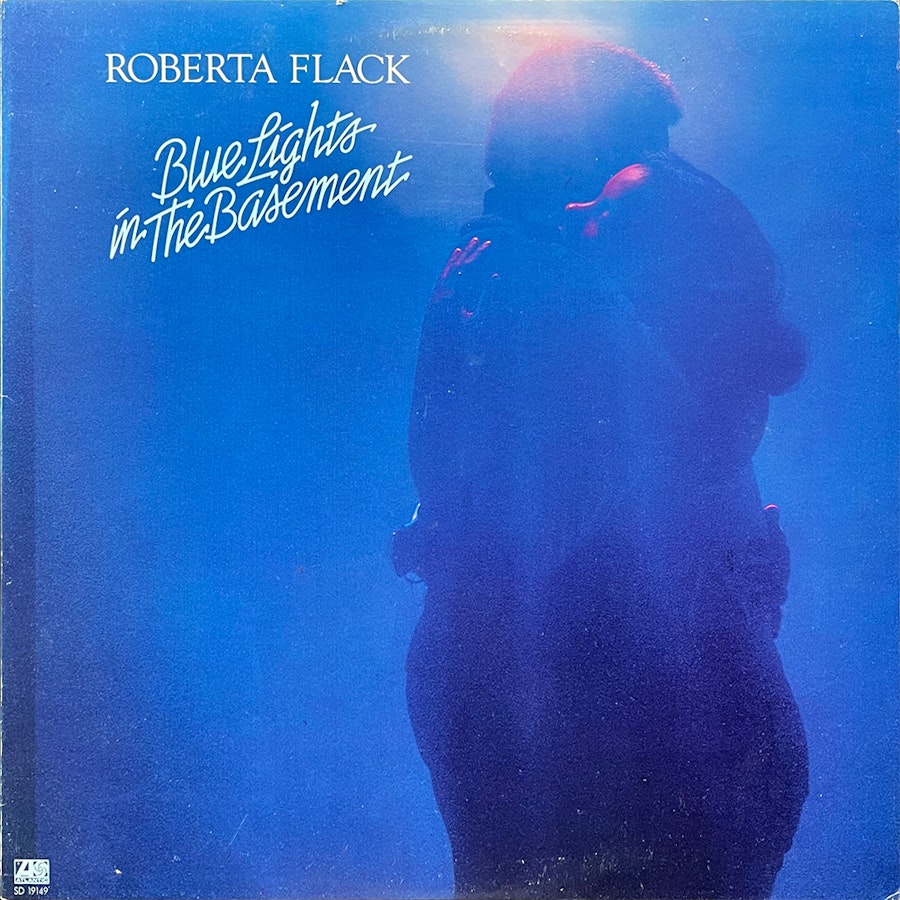 McDaniels's newfound commercial success afforded him many opportunities to write and produce for a variety of artists throughout the 1970s. In 1974, he wrote for and produced Tower of Power singer Lenny Williams's debut self-titled album. Williams covered "Compared to What" and "River," as well as two McDaniels's originals. That same year, he coproduced the Esther Phillips album Performance, released on Kudu. McDaniels wrote the scathing commentary track "Disposable Society." In 1975, McDaniels wrote and produced for Melba Moore on Buddah (Peach Melba) and Merry Clayton on Ode (Keep Your Eye on the Sparrow), letting the two singers share his composition "If I Lose." On a roll that year, McDaniels coproduced 2nd Anniversary by Gladys Knight and the Pips; he also wrote three songs for the group, as well as loaning them "Feel Like Makin' Love."
McDaniels also produced Nancy Wilson's 1976 album This Mother's Daughter on Capitol, writing three of the songs as well. He produced one track on Mystique's 1977 self-titled album on Curtom. The song, "Fill You Up," was written by one-time Grass Roots guitarist Creed Bratton (more famous for his eponymous role on The Office) and arranged by soundtrack composer Alan Sylvestri, who would team up with McDaniels as songwriting/arranging partner. The two worked together on the Voltage Brothers' 1978 debut (while McDaniels also worked on their follow-up, Throw Down, released the same year), as well as the 1979 Motown album Partners, by former '70s-era Supremes Scherrie Payne and Susaye Greene. Former partner Leon Pendarvis joined in to arrange a couple tracks on Partners, and then again to write and arrange the Floaters' 1979 album Float into the Future, which was produced and cowritten by McDaniels.
Sylvestri and McDaniels would team up again in 1983 for a new soundtrack to the 1973 blaxploitation flick The Mack for it's theatrical rerelease. McDaniels wrote and sang "In the Beginning" and "Party Time."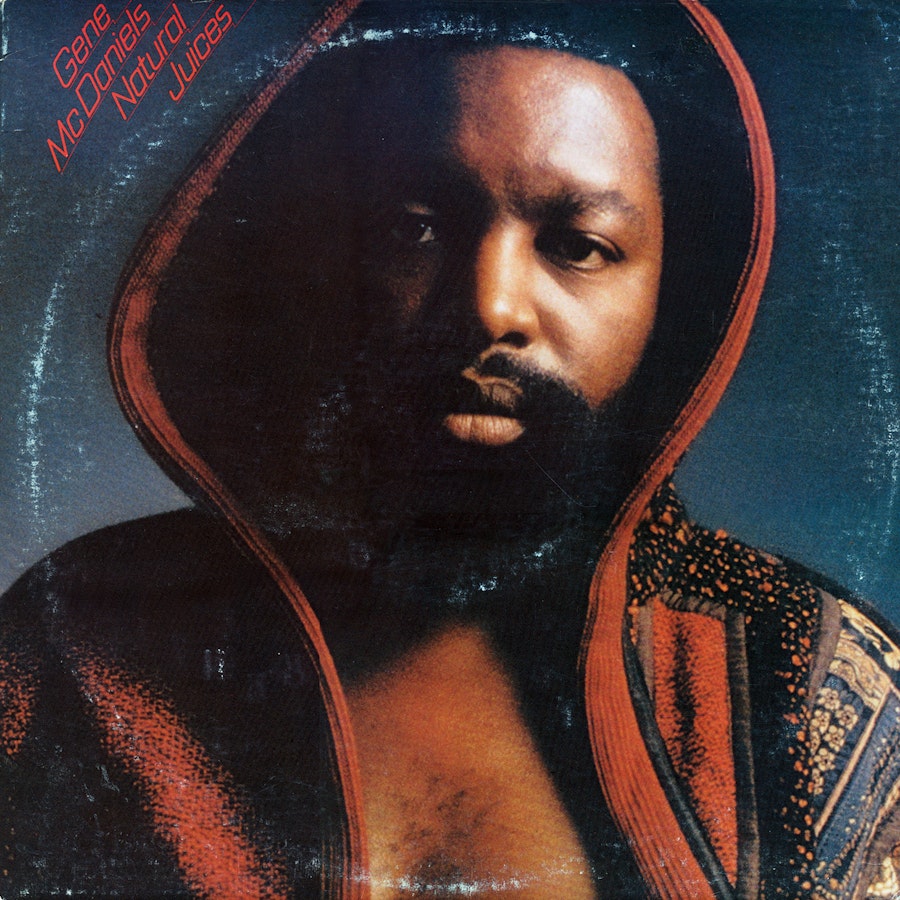 V. My Place in Space
While working with Ode Records, Gene McDaniels released his last solo effort for the decade, 1975's Natural Juices, a record that was his most commercial attempt since his younger days—yet still uniquely McDanielsian. With the help of stellar CTI regulars Bob James, Gary King, Idris Muhammad, and Ralph MacDonald, he covered his own "Feel Like Makin' Love" and "River," as well as a new batch of originals, but his days of sociopolitical commentary now seemed to be fleeting memory, a long-lost thought.
Although provacative ideas do not die quietly.
In 1977, Eugene McDaniels produced jazz organist Jimmy Smith's funky Sit On It! for Mercury Records. With writing and arranging partner Silvestri, McDaniels penned a set of original tunes, including "Give Up the Booty" (where drummer Lenny White sets a funky pace for Herbie Hancock to lay down a Clavinet riff and Smith to glide in with an extended synth jam) and "My Place in Space."
But the poignant moment comes when McDaniels digs up a gem from the past, with Smith reworking Outlaw's "Cherrystones" into a Hammond organ and harmonica blues tune. The viciously satirical lyrics are played with perfect humor by Smith's slow drawl:
As long as I have my clams I don't give a damn about muddy water
As long as I have my rice and it's tastin' nice I'm'a make love to your daughter
Long as I'm sittin' well and not raisin' hell I won't be a martyr
Long as I never read about others' needs I won't have to suffer...
Long as I never read about other's needs, I don't have to vote in the election
IV. Afterword
After a break, Gene McDaniels returned to writing and producing with three albums in the late '90s by pop/jazz singer Carri Coltrane. He also self-released a solo album in 2004 called Screams and Whispers.
In 2010, McDaniels started his own website (From Pop to Provocation) and joined social media,  posting images from his notebook—with powerful writing to remind the world what an iconoclastic and provocative voice he really is. 
Eugene McDaniels—born February 12, 1935—died in his home in Maine on July 29, 2011.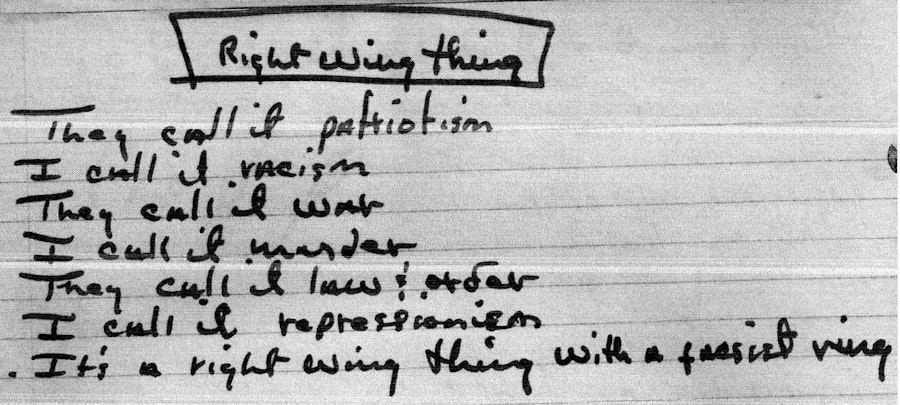 The Love Chorus, man. I have that music in my heart. I can hear it right now, in my inner ear, man. Secret magic music, man, artistically perfect. William Kotzwinkle, The Fan Man