Ascending from the still-scorching cinders of the 1967 and 1968 Detroit insurrections, Strata Records was an all-too-brief beacon of Black musical joy and resilience in a ravaged Motor City facing massive economic and population deterioration that would only get worse. 
Influenced by collectives like Chicago's AACM (Association for the Advancement of Creative Musicians) and St. Louis's Black Artists Group, Strata was founded by Contemporary Jazz Quintet pianist and leader Kenny Cox as a community organization in 1969, initially running food drives and jazz programs, helping to spark Tribe Records and New York's better-known Strata-East (which introduced Gil Scott-Heron).
The initial Strata discography is slim—only six official releases—yet it's an incredibly rich and genre-defying reflection of the D's abundant jazz scene in an era of social, political, and economic upheaval. As Berry Gordy moved Motown out West, veteran musicians like organist Lyman Woodard (who had recorded with guitarist Dennis Coffey and led Martha Reeves and the Vandellas) and Larry Nozero (who'd played saxophone on Marvin Gaye's landmark album What's Going On) recorded, respectively, Saturday Night Special and Time, jewels from 1975 for the label that then dubbed itself "The Sound of Detroit."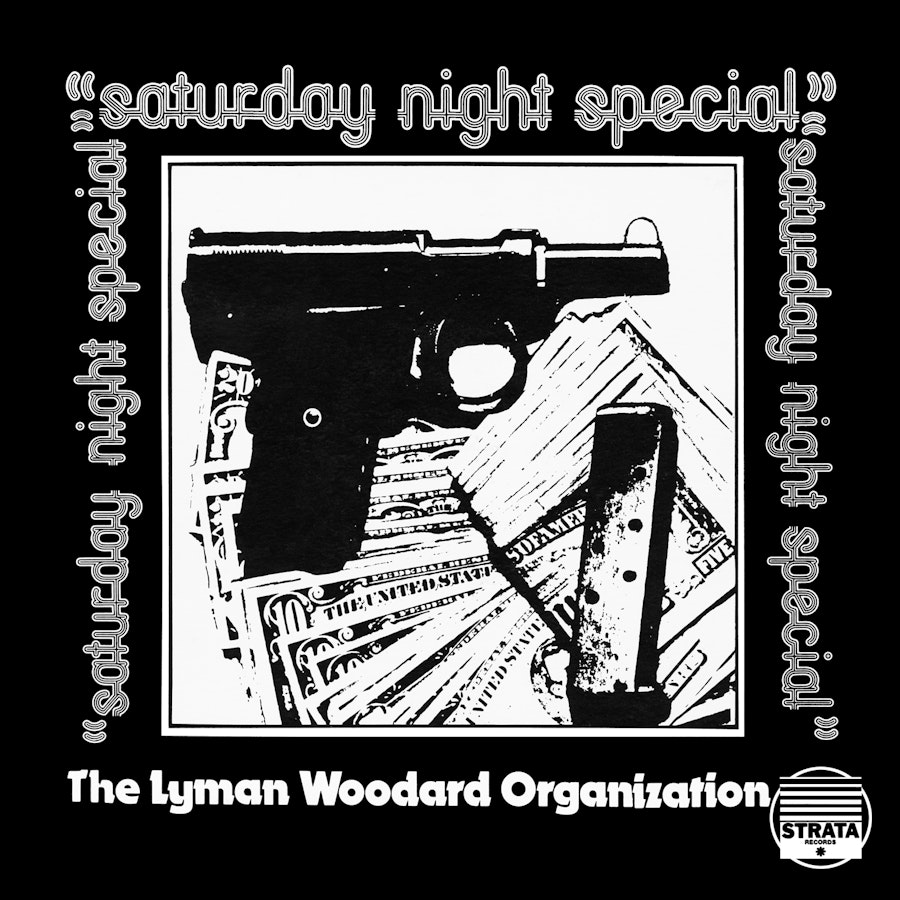 But the Strata story doesn't end with classic rare grooves that wouldn't be unearthed for close to another three decades. While luminaries such as Ron Carter started out playing classical due to a lack of jazz education in college, Cox, Strata VP Charles Moore, and writer Herb Boyd were the first to take jazz studies into universities, signing an agreement with Oberlin College in Ohio to start one of the first jazz conservatories in the country. 
Establishing a co-op space in 1970—an intimate venue called the Strata Concert Gallery—the corporation ventured into live performances hosting the likes of Charles Mingus, Herbie Hancock, Ornette Coleman, Weather Report, Keith Jarrett, and Chick Corea, among many others. Staying true to Strata's educational mission, those that couldn't make the shows could listen to them free on public radio station WDET.
It wouldn't last, unfortunately. With talks to set up a Strata West, a Strata Japan, and a Strata Europe, Cox applied for a small-business minority loan, which fell through. He lost  his house, the label, and Kenny Cox's album Clap Clap! The Joyful Noise, which wouldn't be issued in the States until 2013 (and reissued in 2021 by BBE). 
The Strata Corporation's compelling story would most likely be lost to history were it not for a record trade in the mid-1990s when the Lyman Woodard Organization's Saturday Night Special landed in the hands of venerable DJ Amir Abdullah. "I had never heard of Strata Records or Lyman before," confesses Amir. "I was kind of skeptical. I didn't know this record, and this was way before social media and internet, before you could look stuff up. I was, like, blown away—the cover was amazing," he says of Detroit photographer Leni Sinclair's iconic pic. Sinclair's husband, John, designed the stark artwork of the Strata covers.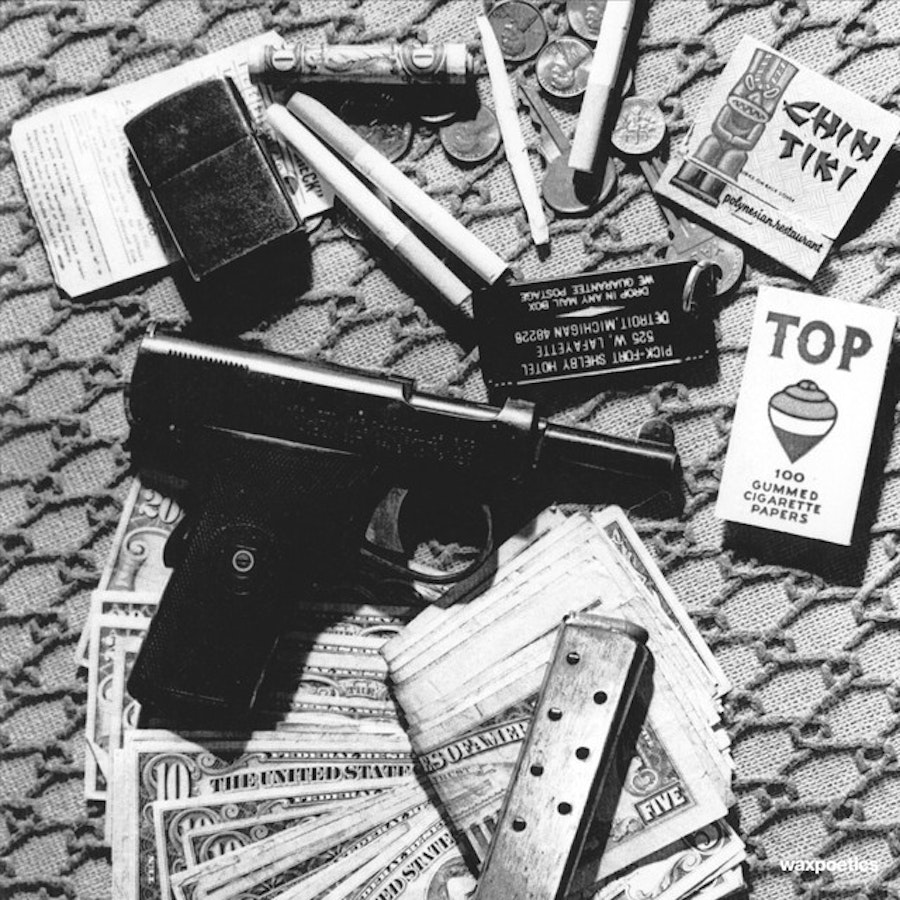 Rereleasing Saturday Night Special while running this magazine's label in 2009, Abdullah reached out to Lyman Woodard and also Kenny Cox's widow, Barbara. Commissioned by the now-defunct Scion car line to produce an exhibit for their iQ Project Museum, Abdullah traveled with a film crew to Detroit to interview Barbara, John and Leni Sinclair, and guitarist Ron English—the surviving members of Strata. 
"When I came to Barbara's house, she had a lot of the masters in the living room, and I was like, 'Wow, this is my chance,'" remembers Abdullah. "I just asked, 'Hey, Barbara, would you ever think about doing a license deal for this catalog?' And she was like, 'Yeah.'"
Thus 180 Proof Records was born in association with BBE Music in 2012, dedicated exclusively to reissuing Strata's back catalog, including never-before-released titles like an exhilarating Charles Mingus performance at the Strata Concert Gallery recorded in 1973 entitled Jazz in Detroit/Strata Concert Gallery/46 Selden, and other previously unavailable albums such as Sam Sanders's Mirror, Mirror and Maulawi's Orotunds, among other laudable titles due for rediscovery by a new generation. Amir's spearheading of the Strata renaissance has also encompassed a Strata photo exhibit, Strata in the Mix, featuring the work of Leni Sinclair in Lille, France; a DJ concert of the same name for the Tourcoing Jazz Festival; and a Strata/Detroit merchandising line in collaboration with Carhartt Work in Progress. 
"It's a little like between feeling surreal and like a plan well laid out," says Abdullah when reflecting on the tenth anniversary of the label. "I kind of knew if I just stuck to it, it would be around for ten years. A lot of labels, a lot of companies, period, start off and don't even last five years or two years, especially in these times of COVID and war. So I'm very blessed to be alive and kicking, and I think it's a testament to perseverance and just putting out good stuff that people like and in a way that gravitates to people."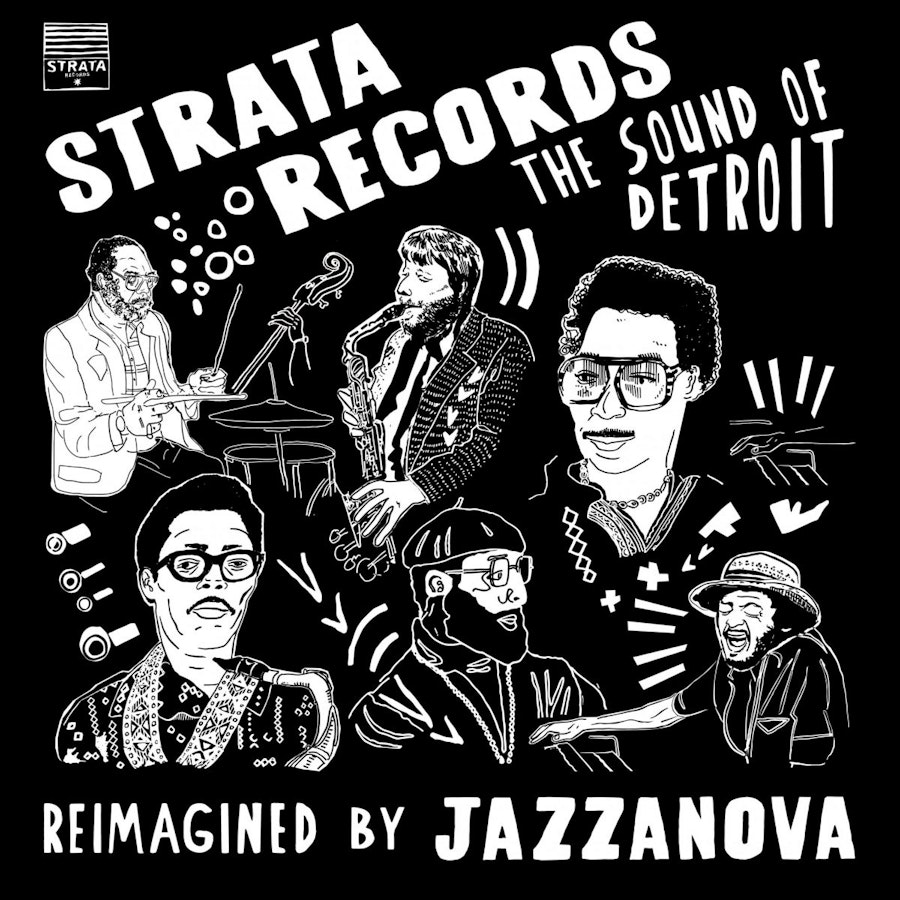 To commemorate that decade and introduce Strata to a new generation, Amir hooked up with Berlin's enduring collective Jazzanova for the long-gestating Strata Records – The Sound of Detroit – Reimagined by Jazzanova that sees an April 22, 2022, digital release, and a June 24 vinyl release by BBE.
While an ocean and over four thousand miles separates Berlin from Detroit, Jazzanova was Amir's first choice for a project that in his words at the album's introduction is "one of the greatest projects I've ever been involved with." 
"Jürgen [von Knoblauch] and Axel [Reinemer], I've known for more than fifteen years," says Amir of these two Jazzanova members. "When I first secured the catalog, not only did I want to do reissues for the first time, but I wanted to remix some of the catalog. But there had to be a band that can reimagine it. I thought about this more than ten years ago, but it took me until 2019 to approach Jazzanova."
Funded partially by an Initiative Musik grant (a cultural fund for German artists to record albums) and a Kickstarter campaign, work on the album was delayed by COVID before recording commenced in late 2020. 
"I tried to do the same idea here in America and Brooklyn and Detroit, but it was like, 'How much money are you going to pay me?' And I'm like, 'Dude, this is just an idea right now,'" says Amir. "It's about the music, and I found that Jazzanova was very happy to do it. They're great musicians; they're legendary for a reason."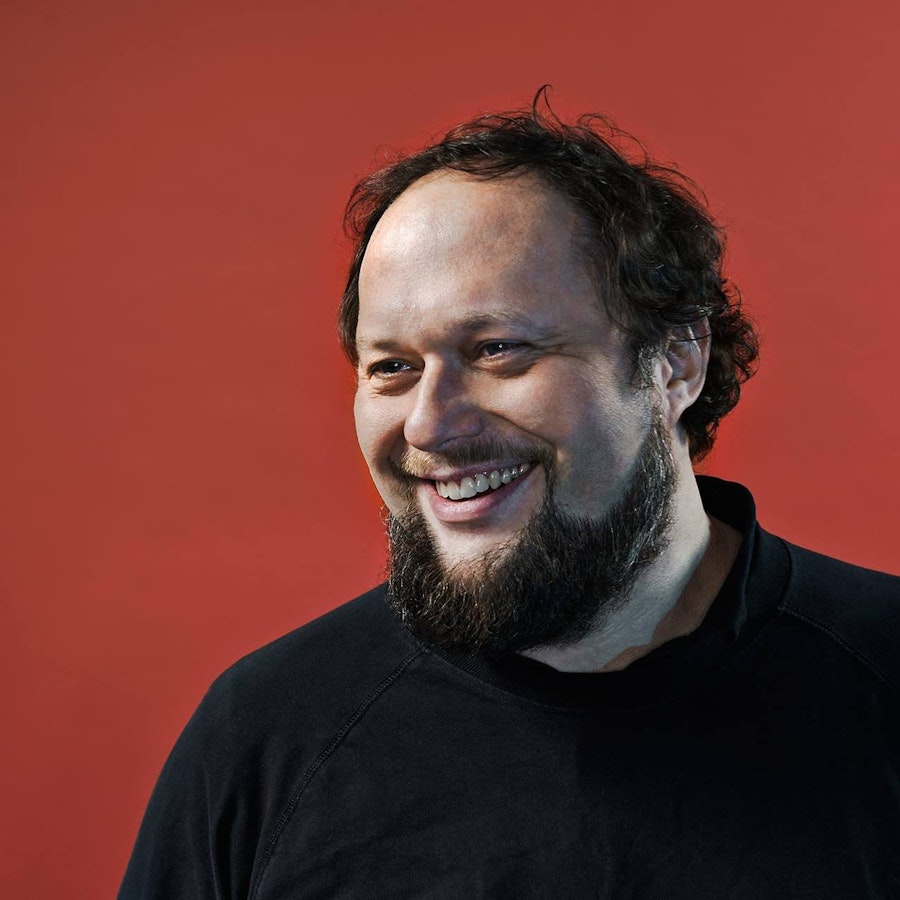 "I think we have a really wide mix of jazz, funk, and hip-hop, so I think the range that we present mirrors the diversity of Strata recordings," explains Jazzanova member Stefan Leisering. "For me, when I listen to the Strata recordings—and Amir sent some unreleased Strata stuff to me—it had a really urban Detroit-jazz vibe to it. I think that is a perfect mix and complement to what we do and love. That's why I think this is all from Amir and collaborating with him is like an unopened door that opened."
The eleven tracks that comprise The Sound of Detroit not only reflect the eclecticism of the Strata catalog but the musical maturation of Jazzanova, who in 2009 began performing with live musicians. And the song selections were an equally organic process. "That was interesting, because there were different reasons for the song selections," says Leisering. "The first reason was my favorite tracks were the favorite tracks of the musical director of our band. Amir had some wishes, Jürgen had some choices." 
"We just chose our favorite tracks. I chose five of my favorite tracks, and they chose six of their favorite tracks," adds Amir. "We chose 'Creative Musicians' for obvious reasons. That's the most well-known song from Lyman. It's also a challenging song to get right. 'Saturday Night Special' [is] another one. But they also chose songs like Sam Sanders's 'Loser,' which isn't one of my favorite tracks from the catalog, but they actually made me like the song a bit better because their version just kind of makes me look at the song differently. That's basically how we went about it—and they also looked at it by choosing tracks that we can take on the challenge of reimagining without being clichéd and corny."
One listen to the collective's take on "Creative Musicians" makes the album's mission immediately clear. Where the Lyman Woodard Organization's original is a laid-back fusion, Jazzanova reboot it with Fela/Africa 70 horn blasts and an urgent power-fist-pumping tempo boost that punctuates its message of reassurance to today's artists dwelling on the fringe, as history seems to sadly repeat itself. The indigo, midnight aura of "Saturday Night Special" is transformed into a widescreen cinematic trip with a swaggering, clubby polish, while Maulawi's "Root in 7/4 Plus" stretches for ten-plus minutes of hypnotic, inward pulse that sees Jazzanova at their most musically adventurous, forging a dense groove for the orphic vocal flow of Sean Haefeli.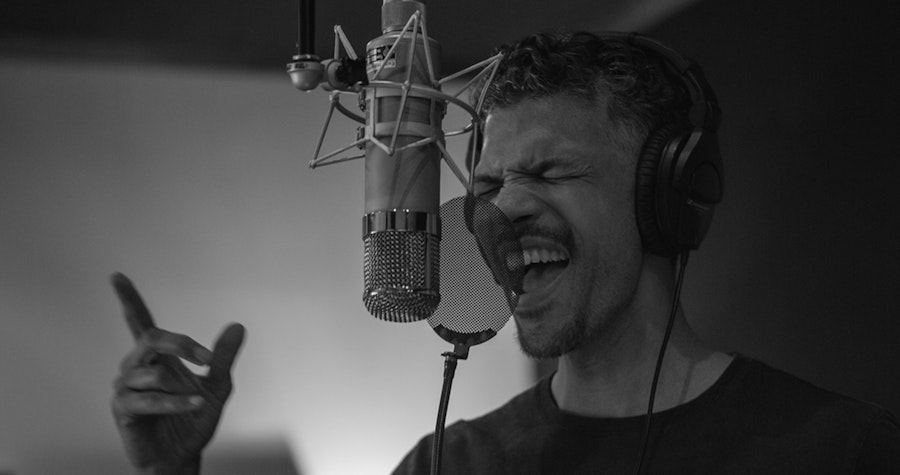 Originally hailing from Indianapolis, Indiana, Haefeli is an integral element on the album, recalling both Leon Thomas and Gil Scott-Heron but bridging those influences with a freewheeling, relaxed, unique phrasing. "The first time I met him, I wanted to do a different project with him," explains Leisering. "I loved his voice. I found out that we shared the love of '60s, '70s, '80s vocalists. So when he came, we practiced first with the instrumentals and the ensembles, but when I heard him singing the songs on our rehearsals, I knew it was perfect to choose him as a singer. We were also considering tracks with female vocalists, but in the end, it was a hundred percent the right decision." 
Besides affirming the timelessness of the Strata catalog close to a half century after its dissolution, DJ Amir also sees The Sound of Detroit as an opportunity to eradicate some of the misconceptions about the jazz audience. 
"The stereotypical thing about jazz is that it's an older crowd, sixty to seventy years old, sipping on a martini or wine and eating cheese," says Amir. "I wanted to open it up to a younger crowd even if they're in their thirties or forties or fifties. I wanted to make an album that I thought was cool and [would want] to pick up myself, as a music head."
Further reflecting on Strata's legacy in the face of current political and social turbulence, Amir reflects, "It was one of those situations where it was a shitty situation in Detroit, so instead of competing with each other being crabs in a barrel, [it was], 'Let's get together and work on this together.' And that's a lesson that today's youth really, really need to know, and they really need to gravitate towards, because…there are quite a few young musicians out there [who] just want to know how much money they can make fast. But [for them] it's not about long-term money or long-term life. It's not about having a long-term path or success in the music industry. It's how can I get that money now. That's not what Strata was trying to do; they were trying to build a legacy, which I believe they did even if they weren't around for a long time."
The Jazzanova/Strata players: Christoph Adams. All photos by Braden Harris.

David Lemaitre.

Florian Menzel.

Jan Burkamp.

Paul Kleber.

Sebastian Borkowski.

Stefan Ulrich.