There was this 'disco sucks'/'jazz is too deep' war going on. Growing up, I was molded by both of those worlds. Not looking at jazz as superior to funk, but taking the jazz grooves and the funk grooves as equally important. That's what 'Jamaica Funk' is. –Bernard Wright
Originally published in Wax Poetics Issue 46, 2011.
Tom Browne's "Funkin' for Jamaica" is often mistakenly interpreted as a tribute to the land of Bob Marley. But the 1980 disco-jazz classic, with its regal trumpeting and slang-heavy spoken-word interludes, paid homage to another JA: the one in the far southeastern corner of New York City. "Funkin' for Jamaica"—or "Jamaica Funk," as most prefer calling it—showcased the sound emerging at the time from Jamaica, Queens, and also the neighboring communities of St. Albans and Hollis. Browne and "Funkin' " collaborators like keyboardist Bernard Wright, bassist Marcus Miller, drummer Omar Hakim, and sax player Alvin "Winky" Flythe had developed their chops under the watch of mentors like the late Weldon Irvine and legendary fusion drummer Lenny White. Collectively, they (as well as other young local musicians like pianist/singer Don Blackman, bassist/vocalist Barry Johnson, and guitarist Ronnie Miller) called themselves the Jamaica Kats. And "Jamaica Funk" was their coming-out party. 
Our story really begins, though, nearly a half century earlier, when jazz greats Fats Waller, Count Basie, and Ella Fitzgerald settled in Addisleigh Park, an enclave of stately homes in St. Albans. Other members of the city's Black elite, including Jackie Robinson and Lena Horne, soon moved to the Jamaica area, about ten miles east of midtown Manhattan. By the 1960s, upwardly mobile Black professionals—doctors and lawyers, but also city workers and union members—were making their homes here as well. At a time when real estate agents typically steered minority home buyers to crumbling areas like the South Bronx, Jamaica, with its tidy rows of single-family homes, was a beacon of middle-class pride. 
Arriving from Hampton, Virginia, Weldon Irvine settled in the area around this period. After becoming the musical director for Nina Simone in the late '60s, the iconoclastic composer and pianist grew increasingly disenfranchised with the music industry. Turning his attention to young neighbors, he dispensed sage life and business advice while easing them into solo careers with valuable on-the-job training at his gigs and sessions.
After "Jamaica Funk," the Kats' careers would take very different paths. Marcus Miller and Omar Hakim emerged as two of New York's most sought-after session players in the early '80s. Bernard Wright became a teen R&B idol for a brief moment with 1985's "Who Do You Love." Never quite able to follow up the success he had with "Funkin' " on subsequent releases, Tom Browne became a commercial pilot. But key members of the Kats would reconvene on at least two more landmark releases in Wright's 1981 album, 'Nard, and Don Blackman's self-titled 1982 album. While having less impact than "Funkin' for Jamaica," Wright's "Haboglabotribin' " (which was written and sung by Blackman, and later sampled by Dr. Dre for Snoop Dogg's "Gz and Hustlas") and Blackman's "Holding You, Loving You" (sampled by Jay-Z and Slum Village, among others) perfectly encapsulate the Kats' unique brand of funk/jazz/R&B fusion. Beyond their own releases, Jamaica Kats would play prominent roles on key recordings by everyone from Luther Vandross and Taana Gardner to David Bowie and Run-DMC.
But it's the story before the story that's really worth telling.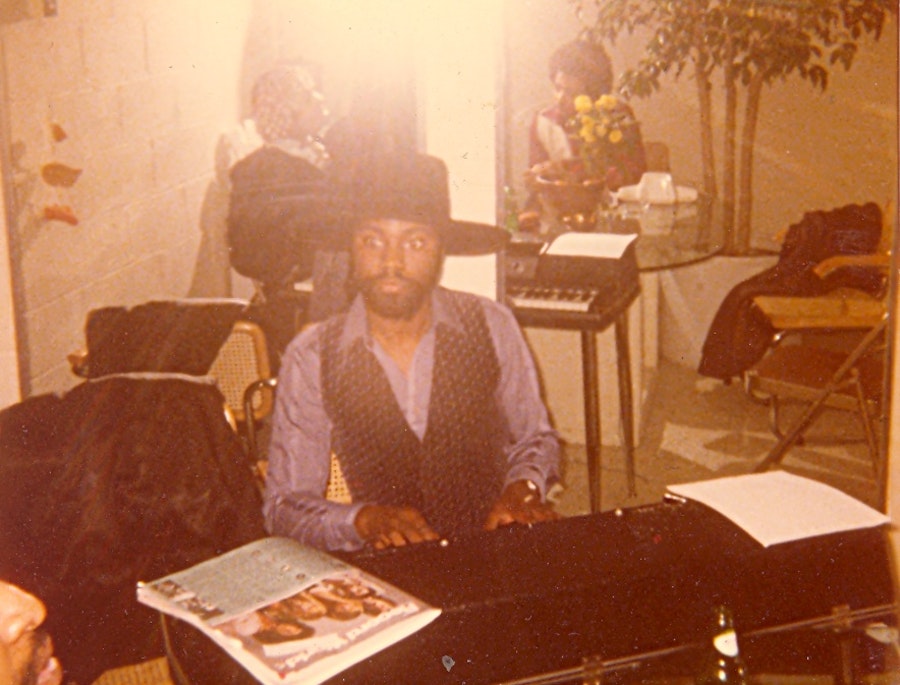 Middle-Class Paradise
Lenny White: We were the first Black people on our street in St. Albans. You got stares, and there were places you couldn't go, but, gradually, there was a migration where everybody who could afford to move out of Manhattan, and out of apartments, came to Queens. You could get away from the hustle and bustle of New York City every night, and there'd be trees and lawns. And you had a basement. We could rehearse and play all the time, which you couldn't if you lived in an apartment. All these Black actors and musicians moved out and lived in these nice houses. It was great, because some of your heroes, people you aspired to play with, they might have lived in a better part of the neighborhood, but they lived in your neighborhood.
Donald (Don) Blackman: James Brown lived not far from me, on [175th Place] and Linden Boulevard. When James would play the Apollo, people would go by his house, 'cause they knew what time he was leaving. Just to get a glimpse of him. I'd ride my bike beside his Rolls-Royce. McCoy Tyner lived on 177th Street or something like that. My cousin Alphonso knew McCoy, so anything that came up with John Coltrane, I'd hear it first. 
White: This new girl was in my sixth-grade class, and we had a little puppy love. I heard her father was a musician, and I was aspiring to be a musician, so I said, "What instrument does he play?" And she says, "Saxophone." I said, "What's his name?" She said, "John Coltrane." He lived right across the street from my elementary school.
Bernard Wright: People's parents had money for instruments and lessons. It was very healthy, culturally. The young musicians were aware of the history of jazz.
White: Every Sunday, my family and a circle of friends would play records and talk about things, like Sonny Stitt was better than Bird. I grew up with a constant debate about jazz music. My mother and father encouraged me to pursue music because they were music lovers. When I was underage, my father would take me into Harlem to play. As time went on, there was a bunch of clubs that had opportunities for kids in the neighborhood to play.
Marcus Miller: Live music was just killing at the time. You couldn't have a party without it. In that environment, [becoming a] musician was the obvious way to make a name for yourself as a teenager. I started out playing clarinet, but I picked up the bass because I wanted to be part of that scene right around my neighborhood, with the dance bands and talent shows. When my consciousness was developing, you could lead a band with a bass as well as a guitar. It didn't last. By the time we came out, bass was back to a support instrument. But it was too late for me.
Barry Johnson: There were so many bands out here. Before gangs and DJs, every area had a band. I grew up playing at barbecues, weddings, and outside affairs. I had to be kind of like a showman, a comedian, a bass player, and a singer.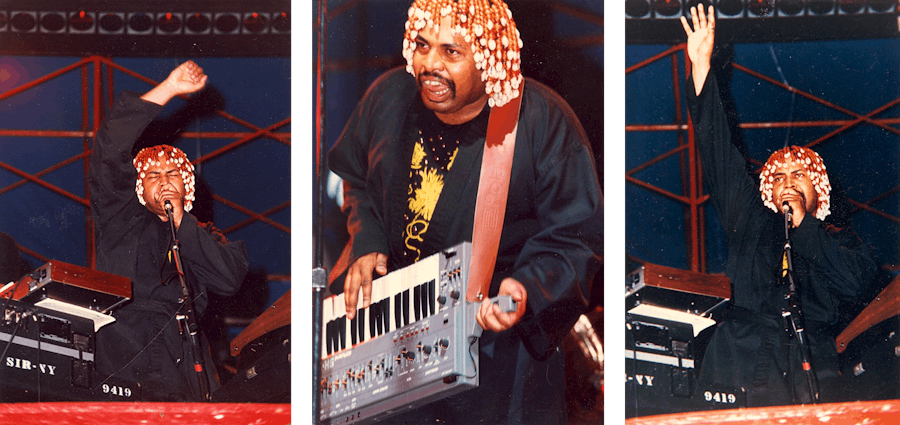 The Kats and Kittens
Blackman: There was this club called the Village Door—it's a restaurant called the Door now—and Monday was jam night for all the young musicians. 
Miller: We used to terrorize the Village Door, 'cause the owner didn't mind us. We'd go from club to club, and if they weren't open, we'd go to somebody's house. They'd have a trio booked, and fifteen of us would show up. The club owners just wanted some quiet dinner music, but we'd pull up in our cars like a gang. Eventually, people started saying you never know who's gonna show up. 
Tom Browne: You could go to the Village Door and [trumpeter] Richard Williams [of Charles Mingus fame] or Freddie Hubbard might be in there. To be in that environment with someone of that magnitude on a laid-back level, it made a player out of you.
Blackman: I discovered Tom Browne. I was driving in St. Albans one day, and I happened to hear this cat play trumpet. I parked my car outside his house for an hour, just listening to him play. And then I had the balls to just knock on his door and introduce myself. "How's it going, bro?"
Browne: I went to the High School of Music and Art in Manhattan. If you've seen Fame, that movie was a little more Hollywood, but that was basically our school. I won a scholarship to take lessons with Murray Karpilovsky, the principal trumpet player under [Arturo] Toscanini, and got schooled in classical. Yusef Lateef was teaching there at one point. The first thing you did when you walked into school was go into a jam session. I can't tell you how many classes I cut just going straight to the auditorium and learning to blow on certain songs.
Miller: If you were in any of the five boroughs and you were talented musically, you wanted to go to Music and Art. That's where I met Omar Hakim when I was fourteen. Even in high school, he was so far ahead of everyone. Through Omar, I started meeting guys like Donald Blackman, Denzil Miller, Winky Flythe. It was exciting to find all these cats who took music as seriously as I did, because I felt like I was on my own in how serious I took it. Then Omar introduced me to these cats right nearby who absolutely took it as serious.
Blackman: The Jamaica Kats and Kittens was a concept I came up with. It was just an inside thing happening amongst the musicians. The Kittens were Desirè White and Sheri Snyder from my album, and these girls Michelle Mosley and Cheryl Page. The Kats was all of us—Marcus, Omar, Winky, [and] his brother Mike Flythe. We all hung out. They used to call me "the Godfather of the Kats."
Wright: We all had titles. Winky is the acknowledged president of the Kats. We call Marcus "the Ambassador." Donald was "the Godfather." I was "the Infant" or "the Kitten," because I was so young.

The Weldon School
After discovering Lenny White through saxophonist Jackie McLean (with whom White sometimes performed at weddings), Miles Davis gave the then nineteen-year-old drummer his first session work on no less of a landmark than 1970's Bitches Brew. "The word was out," White says. "Come to Jamaica, Queens—there's some great, young musicians there." Cementing his status as a fusion icon on Freddie Hubbard's seminal Red Clay in 1970, White then joined Pete and Coke Escovedo's Azteca project for a spell and replaced Steve Gadd in Return to Forever. But he kept one foot in the Queens scene thanks to his relationship with Weldon Irvine. Branching out on his own in 1975, White tapped into the pool of young musicians his good friend had been mentoring: Despite their youth, Don Blackman, Denzil Miller, Marcus Miller, and Barry Johnson were seasoned musicians when they joined the Lenny White Band (later dubbed Astral Pirates and, then, Twennynine). Along with the other Kats, they had earned their stripes backing Irvine at Manhattan clubs like Seventh Avenue South, the musical plays he staged at Brooklyn's Billie Holiday Theatre, and on recordings like 1976's Sinbad. Many would come to credit the late Irvine—who, tragically, took his own life in 2002—as the most influential force in their careers.
White: I met Weldon in a competition. Weldon was in a band, I was in [another], and George Cables and Billy Cobham were in another. We all got to mingle, and then played in each other's bands. Around that time, [Weldon] became musical director for Nina Simone and wrote "To Be Young, Gifted and Black" for her. Weldon became, like, my best friend. It wasn't just music we talked about; we talked about life. He gave me some very valuable lessons that stay with me today. 
Blackman: I met Weldon Irvine when I was seventeen. He was playing on the jazz boat in Long Island City. They called it the Jazzmobile. He had a melodica, which I'd never seen before, so I introduced myself and told him I was a keyboard player. He said, "Hey, man, come to my house." I said, "Where do you live?" And he said 156th Street and 111th Avenue. I'm like, "Damn, that's right around the corner." 
Miller: Weldon showed up at my door unannounced. "Yeah, man, I heard you were good. You got a piano in here?" He walked past me, sat down at the piano, and said, "Go get your bass, man." I was like, "Who is this crazy cat?" Weldon was one of those Renaissance men. Young, Gifted and Broke was one of the plays of his that he put on at the Billie Holiday Theatre in Brooklyn, and he had us all playing in the band pit. That's where I first met [guitarist] Bobby Broom and [drummer] Poogie Bell. They were from Manhattan, but kinda had official green cards as part of the Jamaica crew.
White: We all amalgamated into this band with nine different heads. We played with each other in different situations in Jamaica and then on these national and international tours. When I went out, people said, "Where'd you get these guys from?" I'd say, "Oh, that's just Marcus; he live in the project down the street."
Wright: We thought we were the best musicians in the world. We wouldn't allow each other to get away with nothing corny. There was no political correctness. It was like the hard-nosed, bebop-musician style of communication, particularly between Weldon and Donald. They sounded like the guys on Dragnet to me, like they were talking about pulling off a bank robbery, but all they were talking about was playing a tune. Their attitude and communication was so serious. "Yeah" meant "Hell yeah," and "No" meant "Hell no." 
Miller: Weldon used to record everything on a cassette, and he'd make us get in his car at 3:00 AM to play back the show and critique us. Like, "Man, what the hell are you thinking right here?" He made us analyze what we were doing. His car was like his classroom. 
Wright: Weldon was a true mentor. He wasn't as technically advanced as some pianists, but he had the blueprint for mixing jazz with funk. He was a genius as a bandleader, a playwright, and a composer. He'll always be unsung, because of his social-activist tendencies. "Young, Gifted and Black" was a problem for the establishment. You can't hear the story of his music without hearing about him as a social activist. But he had everything to do with creating the direction we all ended up going in.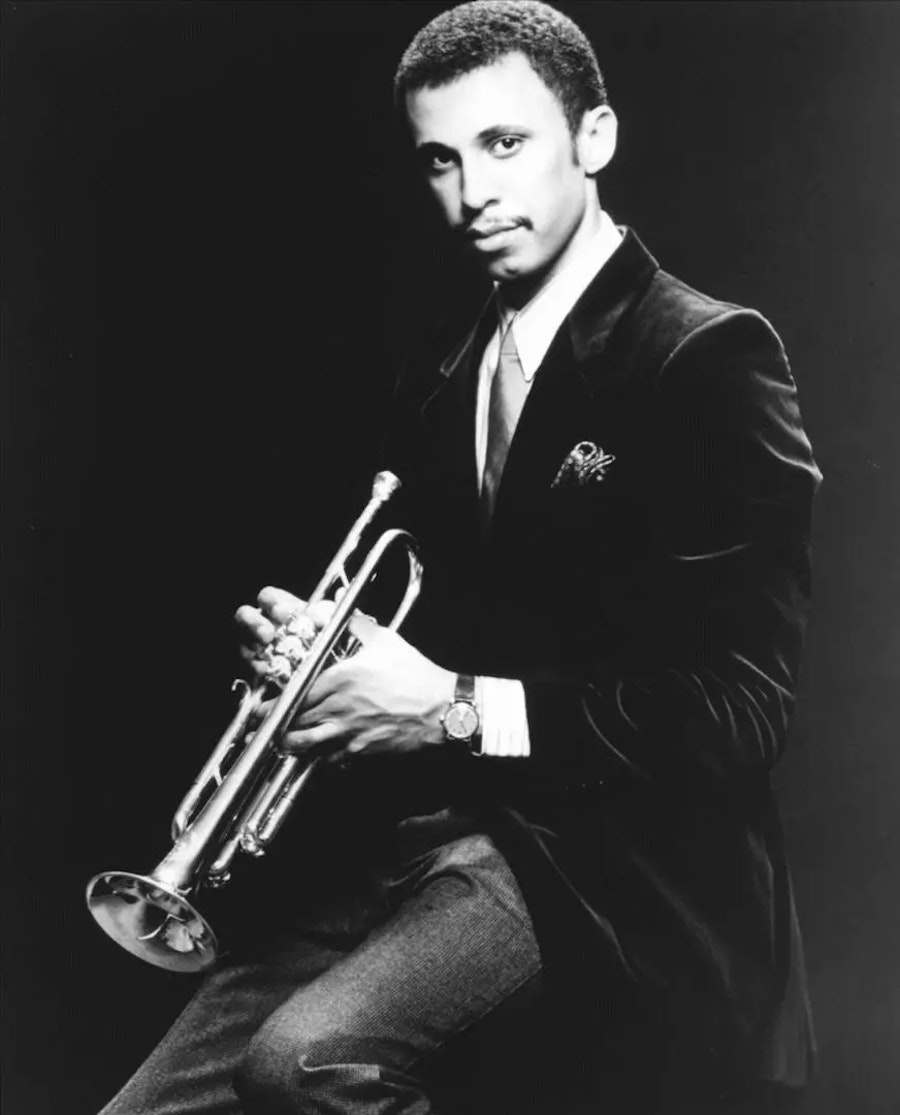 Funkin' for GRP
After playing with Sonny Fortune and Dr. Lonnie Smith, trumpeter Tom Browne became the first of the Queens Kats to record an album of his own. The primarily instrumental Browne Sugar was released on GRP, the fledgling Arista subsidiary started by Dave Grusin and Larry Rosen, in 1979. Love Approach, released that same year, followed a similar pop-jazz trajectory, with one glaring exception: "Funkin' for Jamaica." Bernard Wright, the fifteen-year-old prodigy, played the central bass line on a synthesizer. Sax player Alvin "Winky" Flythe led a chorus of shit-talking that included shout-outs to local landmarks like the 165th Street Mall and Club Fantasia and early appearances of future New York slang staples like "def" and "bozack." Save for occasional Weldon Irvine muse Toni Smith on lead vocals, Grusin on keys, and "honorary" Kat Bobby Broom on guitar, it was essentially an all-Queens affair.
Miller: All the Jamaica guys played with this fire. We were playing for audiences that weren't necessarily into jazz, but we were jazz musicians. We'd play aggressively to win people's ears, and still feel like we were saying what we wanted to say. And a style came out of that. Sometimes we'd go up to the [George Benson–owned] Breezin' Lounge in Harlem. When we played for those people, man, we had to hit 'em over the head! You couldn't play subtle. People ask me, "Why do you play so angry, Marcus?" You gotta come up the way I came up to understand. You were trying not to get the hook.
Browne: I was gearing towards an aviation career. Music was kinda something I did as my cool-out. Once I started going to clubs and performing, that flipped around... I really found my direction playing with Sonny Fortune. It was an opportunity to stretch out in a straightahead jazz setting. After that, I was playing small clubs on my own, and I played the Breezin' Lounge. [George Benson] took me under his wing. At the time, Columbia had Miles and Freddie Hubbard, and George felt I'd get lost in the shuffle. He thought GRP would concentrate on me more... Dave Grusin shaped Browne Sugar. I had very little say. But I brought Bernard and Omar Hakim into the studio, and they did tracks here and there... On [Love Approach], I was writing songs. We were basically through making the album. I vividly remember being in my parents' attic, and this bass line just kept sticking out in my head. In the studio, I showed Bernard the line and started grooving on it. We built "Funkin' for Jamaica" up concept on top of concept. I laid a foundation, Bernard picked up on it, and it built from there. Everyone involved put their flavor on it, and, without their flavors, I don't believe that song would have done what it did. Dave Grusin's style of playing acoustic piano was unique. Bernard's style of playing bass on the [synthesizer] was crucial. The fact that it was a down-tempo song with rap, it reflected a whole new era. And, right at the time when Chaka Khan didn't have product out, Toni sounded like Chaka. 
Wright: Everyone walked away from the studio feeling like they had done some of their best work. I remember everyone clicking and feeling unusually wonderful about their parts and the whole project. 
Browne: I didn't plan it as a Jamaica, Queens, tribute. The whole spoken-word aspect reflecting the street scene in Jamaica came from Winky. I remember Winky saying, "Hold up, let me take one more toke of this joint." It all flowed from there... All the jazz players of that scene were very much into the Coltrane thing… We called it "the cosmos." When the music reached that level of being free, when you lose musical form and just go for expressiveness and energy, that's the cosmos.
Wright: We thought we were cosmic warriors. It's a trip when you spar with cats and get high with them and then play. It's on some other shit. Fighting and creating jazz together creates another kind of bond.
Browne: No one expected it to do anything. The label said, "What is this? This doesn't [fit] the record." When it came out, the reviews were horrible. It was making noise down South before New York. I think it had D.C. and worked its way north. I was in disbelief that it was that popular. I still can't understand why the doggone song won't just die, but I'll take the check, thank you.
Wright: "Jamaica Funk" wouldn't have come out if not for George Benson. And you would not have heard of Tom or us. That needs to be recorded. Clive Davis thought it was too commercial, believe it or not, for a jazz artist. George went to bat for us and said, "You can't deny an artist a hit record."
Miller: Jamaica, Queens, loved it, because all the sudden they're on the map. Yeah, people thought they were talking about Jamaica, West Indies, [but] eventually the word got out. It was nice to see a big van driving through Queens, and his license plate said "Jamaica Funk."
Browne: We did an outdoor concert in Jamaica, West Indies, because of "Funkin' for Jamaica." I didn't have the heart to tell anybody. They didn't really care. They knew the words and it said Jamaica, so that's fine. Roll with it.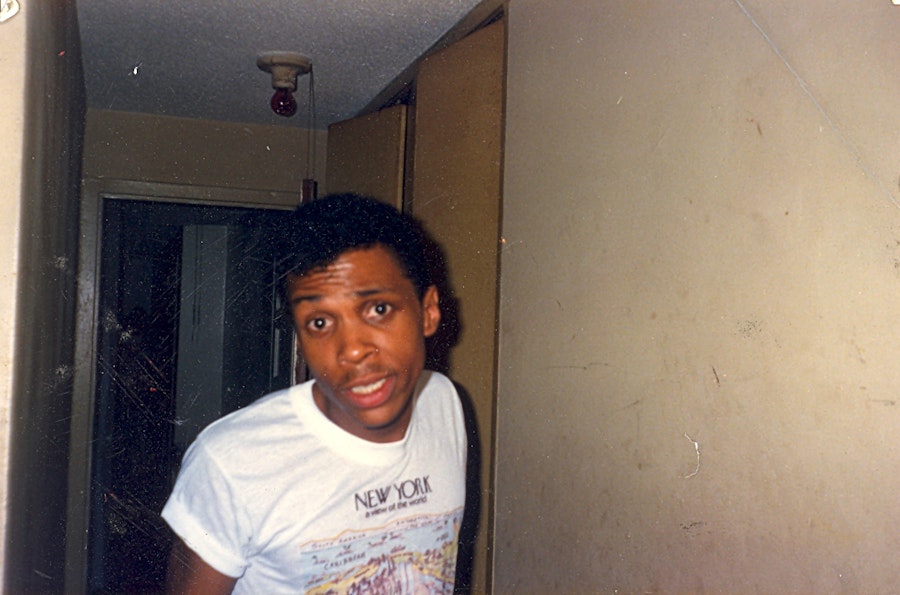 'Nard and Blackman
After finding success with Browne, GRP signed Bernard Wright. Released in 1981, 'Nard pursued multiple directions, including street funk ("Master Rocker") and straightahead jazz (a cover of Miles Davis's "Solar"), while paying tribute to the Queens scene with the "Funkin' for Jamaica" sequel "Just Chillin' Out," as well as recordings of songs by Weldon Irvine ("Music is the Key"), Henry and Howard Grate of local band the Firebolts ("We're Just the Band"), and Don Blackman ("Haboglabotribin' "). Just as Bernard Wright's work with Tom Browne led to his deal with GRP, Blackman's contributions to 'Nard landed him a contract with the label. Unlike Wright, Blackman was a seasoned songwriter with a uniquely funky sound and aesthetic, having already penned tracks for both Irvine (Sinbad's "I Love You"; The Sisters' rare-groove classic "Morning Sunrise") and Lenny White/Twennynine (the comic "Peanut Butter" from 1979's Best of Friends). Blackman's self-titled 1982 LP blended raunchy funk and offbeat humor with gorgeous acoustic piano playing and sublime harmonies. Though under-promoted and underappreciated at the time of its release, the album has aged into a classic.
Wright: The midwife that delivered me told my mother I'd be a musician. I was born with an extra finger on my left hand, and it's an old wives' tale that people with an extra finger were born to be musicians. I have a half brother that wasn't raised with me that also has extra fingers that plays piano, I'm told. So maybe there's something to it. 
Browne: That Bernard was so much younger was almost irrelevant. He went from being a young boy to a man almost overnight. When you're twelve and playing like you're thirty, and getting into clubs, age was almost never a factor. I just looked at Bernard as one of the Kats. 
Wright: I didn't want to do anything but hang with the older musicians and play. Some people say I didn't have a childhood. It was just a really unique one. I got a musician's work ethic together very early in life. When I was eight or nine, I joined a band called the Junior Firebolts. The actual Firebolts were a local band that won all these [citywide] battles of the bands in the '70s. We'd open for them at dances and wedding receptions. 
Miller: During those first Tom Browne sessions, Dave and Larry were looking at this thirteen-year-old kid [and] saying, "We gotta sign him." Until they met the Jamaica Kats, GRP was putting out light Angie Bofill records. Suddenly, they were putting out some funky stuff. It really changed the direction of their label.
Wright: When they first asked me to make a record, I didn't think I was ready. ['Nard] is just as much Don Blackman's or Marcus Miller's as it was mine. It was really an opportunity to present my history. I wanted to display not only my music but some of the best music I'd ever heard, by guys from my neighborhood. It really wasn't about who was on the cover, but the posse assembled... I thought the Firebolts were the greatest band in the world, and they broke up before my album came out. I wanted to bring the Firebolts back so the world could hear what I heard. Donald being my teacher, I hung out at all his rehearsals and knew his music. He was the funkiest cat I knew. Everything Donald writes was inspired, so I asked him to write something for me, and that was "Haboglabotribin'." Funk and R&B used to have a sense of humor to it at one point. I'm glad I contributed to the humorous part of Black music. I think that's something missing now. 
Blackman: I'm from a musical family. I had an uncle who played drums for Nat King Cole and Dinah Shore. My grandparents were very strict, so when they were home, all you heard was gospel. In the basement, my uncle was into classical. On the first floor, you heard James Brown and R&B. On the second floor, you'd hear jazz. I had the best of all worlds in my house. It was deep.
Johnson: Donald has perfect pitch. He literally can hear anything and not only imitate it in the same key, [but] you could fart and he could tell you what key it's in. That's why he's a little nuts too, because it's painful if stuff isn't perfect when you have that kind of hearing.
Blackman: In the mid-'70s, I had a band called the Family Tradition with a drummer named John Palmer and an Italian cat named Bill Naccarri. After that, it was Omar Hakim, Marcus, and my sister, Carol Woods. Carol had beads in her hair first. I said, "Damn, that looks kinda slick; let me try that." A lot of people said I was imitating Stevie Wonder, but I had beads before Stevie, in '74... [On the LP], I added Barry, [Parliament drummer] Dennis Chambers, and Eddie Martinez, who plays those solos [on the album]. He was one of the raunchiest rock-and-roll guitar players I ever heard. Eddie's like Jesus. Dennis and I became like brothers, and whenever Parliament came to town, I'd jam with them. 
Johnson: We were laughing so hard recording that album; I almost couldn't play. What the hell? But that's Don Blackman. And then these beautiful ballads.
Blackman: A lot of people said, "Man, you sound like Parliament." It wasn't so much that they influenced me; it's that we all came from the same school—the Pentecostal Church of God and Christ. We hear the same things. When you mention church, people think, "Amen." But those Pentecostal churches? They rock. You can't get no funkier than church, trust me.
Wright: Of all the albums that came out of the Jamaica Kats, Don's was the most complete and the best representation of what was going on in Jamaica at the time.
Blackman: Clive Davis got offended by "You Ain't Hip." He told me, "Change the lyrics," or he wasn't going to release the [single]. I said, "I'm not changing the lyrics," so he didn't release the record. And I'm glad he didn't, because the ["You Ain't Hip" promo] became a collector's item.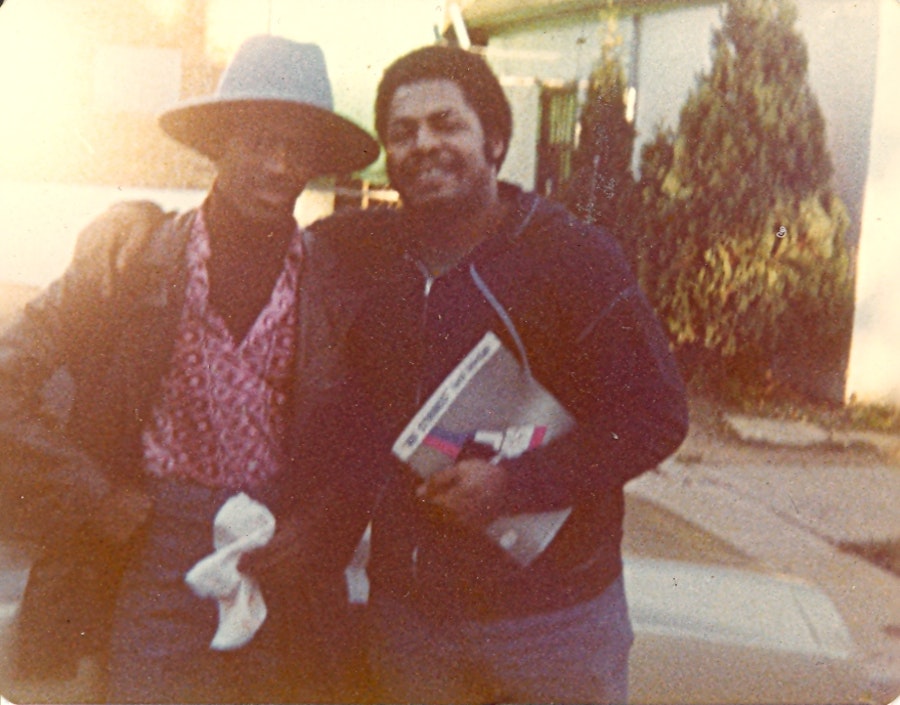 ...And You Don't Stop
By the mid-'80s, Browne's, Blackman's, and Wright's runs as solo artists were already winding down, just as fast as they had started. Electronic production and hip-hop had brought an end to the era of jazz-funk ensembles; GRP Records was absorbed into its more pop-minded parent label, Arista. It was a golden era for Marcus Miller and Omar Hakim, though. Miller became one of the decade's most influential bassists, hooking up with Luther Vandross, Miles Davis, and David Sanborn—for each of whom he also wrote and produced. (The occasional solo artist would go on to even greater success as a scorer of film and TV—his credits include Spike Lee's School Daze, for which he penned E.U.'s "Da Butt," and, more recently, Everybody Hates Chris). Hakim joined Weather Report and brought the funk to David Bowie's "Let's Dance" and Dire Straits' Brothers in Arms album. 
Meanwhile, it was one of the Jamaica Kats' own who was steering music in the opposite direction. Tapped by burgeoning Hollis impresario Russell Simmons to produce tracks for his growing stable of artists, Larry Smith—a former bassist with the Firebolts and the leader of another local band, Orange Krush—ushered in the drum-machine era with his stripped down Oberheim DMX beat for Run-DMC's "Sucker M.C.'s." Smith changed the game yet again the following year, fusing rap and rock together on Run-DMC's "Rock Box" (with the aid of Don Blackman/Lenny White sideman Eddie Martinez on the track's blazing guitar lead.) He wasn't the only one of the Kats to move behind the scenes as hip-hop exploded around them: Denzil Miller arranged Kurtis Blow's "Christmas Rappin' "; Don Blackman played the piano lead on the Fat Boys' classic "Jail House Rap"; Bernard Wright worked on Doug E. Fresh and the Get Fresh Crew's Oh, My God! album. 
As hip-hop exploded, the next generation of would-be Kats laid down their instruments and picked up mics. Meanwhile, the arrival of crack and the presence of violent kingpins like Lorenzo "Fat Cat" Nichols tainted the area's safe, middle-class feel. (It was with this backdrop that the next generation of Queens music stars like 50 Cent would negotiate the neighborhood). 
Yet intergenerational connections were made. St. Albans native Q-Tip sought out Weldon Irvine to teach Tip piano after sampling Irvine's "We Gettin' Down" for A Tribe Called Quest's "Award Tour" in 1993. When Tip wanted to add drums to his repertoire, Irvine referred him to Lenny White. Irvine would himself record several rap singles under the name Master Wel in the '90s before collaborating with Mos Def as the musical director on the rapper's 1999 album, Black on Both Sides. When it came time to tour behind that project, he pulled Don Blackman into Mos's band. "Being from Jamaica is kinda like going to an Ivy League college," explains Marcus Miller, who reunited with Lenny White and Bernard Wright for the short-lived late-'80s group project, the Jamaica Boys. "For the rest of your life, you're cool automatically."
Browne: "Jamaica Funk" was a bunch of guys having fun, being themselves. Then it was, "We gotta clone a hit." I hated every minute of it. It wasn't my style at all. It's hard to have a gold R&B record and then say, "We're gonna go back to playing bop jazz." That's where my heart is, but with a major label, that wasn't gonna happen.
Johnson: Tom Browne is known for a song that talks about the whole Jamaica thing, but he was a real straitlaced guy who wanted to be a pilot, and could play the hell out of some jazz. He wasn't in the nucleus of the Queens Kats. ["Funkin' for Jamaica"] happened to be on Tom Browne's record, but he really didn't have a clue as to what that was about. That sound was something we had from playing at Seventh Avenue South over a period of time. That nucleus broke up, and he started using other people. That's why he never re-created that vibe.
Browne: I never played with many of the Jamaica Kats after Love Approach. Winky had a line [on "Funkin' for Jamaica"]: "Tom Browne, he's just an ordinary guy." What he's saying is, "This isn't even his music; what's he doing here?" It was kind of derogatory, and that feeling permeated through a lot of the Kats.
Wright: ['Nard] sold 200,000 copies without any promotion. But [GRP] told me it wasn't marketable, because they needed a bin for it in the record store. You can't have a record with traditional jazz and funk and R&B on the same album, they were saying. But that's what Jamaica, Queens, was. 
Miller: Right after Tom and Bernard did their albums, I talked to Dr. George Butler, who was the head of jazz at Columbia, and said, "I'm thinking about doing my own album. Would you be interested?" Dr. George said, "Man, I been hearing your name all over. I think you need to wait, because you're about to become one of the hottest musicians in the city. And you need to experience that before you start posing yourself off as an artist." I took his words to heart, and next thing you know, I was in Miles Davis's band, had a number one record [Never Too Much] with Luther Vandross, and we'd written Aretha Franklin's "Jump to It," all the same year. I was thankful to Dr. George that he suggested I chill for a minute.
Wright: On my second album [1983's Funky Beat], we did all this drum programming, because that was the new thing. I can't stand to listen to it now—it sounds so dated. My third album [1985's Mr. Wright] was even more diluted. But the first album I still listen to. It's the only real, honest record that I made. I was trying to do the formula thing, because that's what everybody was doing. But I found that formulas are stupid, anti-creative. That's why Donald Blackman didn't make another album, why Tom Browne stopped making 'em. The organic thing we did was not about trying to get on the radio. 
Miller: When I think about Jamaica, I think about being in Ronnie Miller's Camaro, driving up to this club called Gerald's, 'cause we heard there's gonna be a session, but we don't know who's gonna be there. And being a block away and going, "Okay, Tom's there, Winky's there." You could tell just from the personality in their playing. There's good musicians coming up now, but they don't have their own sound. You can't tell who it is from a block away. When Tom Browne picked the horn up, he was Tom Browne, yo. I didn't realize how unique it was until I got out into the rest of the world and I'm hearing trumpeter after trumpeter, and none of them are better than Tom. When you start traveling, you think, "I can't wait to see what other cats are doing." Lots of times, the cats couldn't measure up to the guys in my own neighborhood. You realized you grew up with some of the best musicians in the world.