Straddling an area of land between Midtown, the University of Memphis campus, and the Norfolk-Southern railway yard, Orange Mound—named for the grove of Osage orange trees that once grew here—is still an active neighborhood today. Its original luster may be dusty and faded, but driving through, it's easy to imagine what this "Southern Harlem" must've looked like in its heyday. Even today, Melrose High School and the Brown Derby nightclub still stand, while the Southern Heritage Classic football game and the community's annual Christmas parade are two must-see events, replete with spangled high steppers, marching bands, and a Black Santa Claus. 
This is the neighborhood where Primro Smith and Marlon Jermaine Goodwin were raised. As teenagers, the two were bussed out of the community to attend the mostly White, suburban Ridgeway Junior High School, but Orange Mound ran deep in their veins, and the grit they absorbed on their home turf couldn't be diluted by the relatively upscale offerings of East Memphis or even Midtown. 
Back in the 1980s, it was impossible to predict, but the friendship eventually spawned more than a half-dozen gold records for albums like Comin' Out Hard, On the Outside Looking In, and On Top of the World, which were replete with the keyboard loops, live instrumentation, and on-point samples that put Orange Mound—and therefore, Memphis—on the map in the early '90s. 
Comin' Out Hard, recorded during the duo's brief exile in Houston, Texas, lived up to its promise, as did their last album for Suave House, the stellar In Our Lifetime, Vol. 1, which was released in '99. Next, Eightball and MJG returned to Memphis and released Space Age 4 Eva (which featured production work from Jazze Pha, DJ Quik, and Swizz Beatz). After recording a bevy of mixtapes and street hits like "Don't Make," "Buck Bounce," and "You Don't Want Drama," they landed a deal with P. Diddy's Bad Boy label and dropped the bombshell Living Legends in 2004.
Living Legends was no idle boast: the album featured hard-core, life-on-the-streets lyrics, vocal tracks from groups like 112, and MJG's trademark keyboard riffs weaving in and out of the mix. If their goal was only to make hit singles, Eightball and MJG have definitely succeeded—from 1993's "Armed Robbery" to "You Don't Want Drama," cut a full decade later, they've single-handedly reshaped the Southern music scene. 
Laden with tracks like "Get Low," "Fuck That," "Memphis," and "Ridin' High," their Living Legends follow-up, Ridin' High—which is slated to drop in February 2007—will, with any justice, solidify the duo's success. Recorded in Miami, Atlanta, and New York, the album features input from Timbaland partner Nate "Danjahandz" Hills, Goldie Loc, popular tastemakers like Jazze Pha and Bigg D, and Houston homeboys Bun B and Slim Thug. Naturally, the album's centerpiece is "Ridin' High," a jubilant dance hit that transposes Eightball and MJG's love for their own hometown over a retro disco beat.
Today, Eightball and MJG are stumping all over the Big Easy, doing promo work for Ridin' High on New Orleans radio stations. It's hard work—especially if, like Eightball, you've downed an entire bottle of tequila the night before. "I'm trying to get something to eat," he groans, climbing out of the car, "and I've got to choose between Popeye's and Wendy's. I need me some chicken on the bone, but I don't know if my stomach can take it."
Momentarily distracted by a female fan in the parking lot, Eightball forgets about his hangover and hollers, "We fixin' to get some Popeye's! We're promoting the new album!" before putting his cell phone back to his ear. "I don't think I can handle that son of a bitch," he murmurs, sadly surveying the Cajun Sparkle on the condiment table, and backing out the door. "I'm gonna get some Wendy's."
Back in Memphis, DJs on radio stations like K-97 and Hot 107.1 are spinning Eightball and MJG day and night. Songs starring their protégées, like Mac E's "I'm on Dat" and Da Volunteers' "What's Yo Favorite Color?," are getting major airplay, alongside Three 6 Mafia's "Stay Fly," which was co-written by the duo. Even in my neighborhood, "Ridin' High" blares from the custom stereos installed in the fleets of newer cars that cruise down Midtown streets.
Cross over to Orange Mound, and you'll hear "Ridin' High" bumping from the car wash, the corner bodegas, and the broke-down hoopties that gasp and choke at every stoplight. The cracked sidewalks, the overgrown weeds, and the garbage-strewn empty lots signal that this is a forgotten neighborhood, a no-man's-land that city fathers prefer to overlook. 
Yet Orange Mound, it seems, will never give up. Its working-class citizens take pride in their homes, in their community, in their heritage. On many blocks, there are reputed crack dens covered in the spray-painted pitchforks that mark the Gangster Disciples' territory, or a few stray bullet holes from a recent drive-by shooting, but even the worst streets are anchored by carefully maintained homes and pansy-filled flowerbeds.
This is a neighborhood where, in the summertime, kids play outside, but not too far from their own doorsteps. This is a place so destitute that a door-to-door government program called "education through empowerment" is currently taught, with the help of a Ford Foundation grant. Nonetheless, this is still a community where everybody knows each other's names, where grandmothers make pitchers of ice cold, sugary Kool-Aid every Saturday afternoon, and where, come Sunday morning, nearly everyone is sitting in church. 
Judging by the mass quantity of "Orange Mound Is Memphis" slapped onto gleaming SUV bumpers, and the number of young men, mostly rappers and sports stars, sporting the orange-and-white leather Mound-style sneakers, crafted by local designer Checliss Rice, this is an address that—once you make it to the outside—you carry with pride. 
This is where Eightball and MJG were born.
The Memphis music legacy is part of what makes us us, because we were born and bred around it. MJG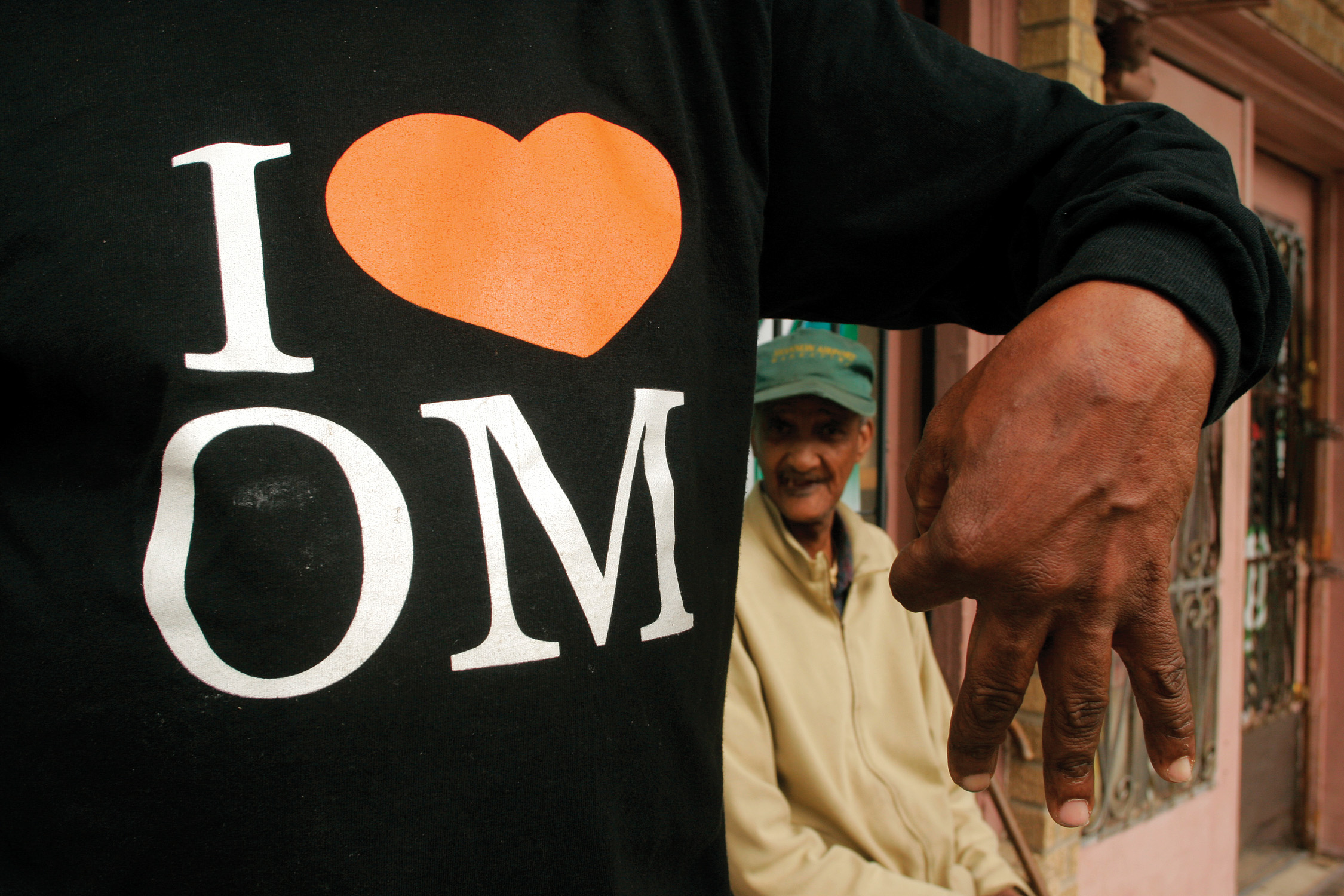 What's your favorite color? Oraaange/ Now where ya from? Mouuund/ Make your two fingers round and three fingers down/ Welcome to the motherfuckin' volunteer state/ Where the Orange Mound niggas known to carry AKs/ The home of 8 Ways, the home of MJ/ The home of tha nigga that'll slap ya in your face
—Da Volunteers featuring MJG,  "What's Yo Favorite Color?"
---
Eightball: It was always just me and my mama in Orange Mound, which was like regular inner-city life. I grew up on Tunstall Street, then, when we moved to Lamar Circle, I got bussed out to Ridgeway. I went there from seventh to ninth grade—me and MJG met there in seventh grade. We had classes together, and we rode the bus together. From tenth till graduation, we went to Middle College High School, which was a fairly new program in downtown Memphis. I think we were part of the second graduating class over there. 
After kicking it in the classroom, we found out that we lived around the block from each other, and we began hanging out from that point on. Me and MJG used to hang around this little pool hall back in the day. That's where I got my name. It was right across the street from the Lamar-Airways Shopping Center, where Metro Records was at.
MJG: I stayed on Sample Street, right by the Lamar-Airways Shopping Center. It was the 1980s, and they were bussing everybody to other schools out of the neighborhood. For some reason, we both ended up going to Ridgeway. 
In the music city Memphis Tenn., they turned me into this/ My dad and a couple of my friends they played instruments/ And when we used to roll to school at sixteen/ We bumped shit like Bobby Womack and Al Green/ Hell, I knew most of the old-school shit from front to end/ I would start to memorize four fives at age ten/ I come from a city where R&B run deep/ And the blues was the music that paved the whole street/ It was only natural that we would take the torch and run wit' it/ Be serious but still have a little fun wit' it/ MJG from a town that runs real deep/ Ask B. B. King and Isaac Hayes on Beale Street
—Eightball and MJG, "Music City Blues"
Eightball: Our folks listened to a lot of soul music, but we liked rap and hip-hop. I was a big Run-D.M.C. and LL Cool J fan, into Steady B and Cool C, and stuff like that, then we grew into N.W.A. and Ice-T. Back in the day, we were big fans of Gangsta Pat and Pretty Tony, who were the men of the hour. 
MJG: As a child, I listened to a lot of types of music, which made me appreciate the way music is made. My grandmama used to watch the Grammy Awards and the American Music Awards, and through her I heard Hank Williams and Merle Haggard. My dad was into jazz and soul music. Then, for a while, I went to Melrose High School, where I played trumpet in the marching band. We played stuff that we didn't know about, classical songs or holiday songs. We'd get that sheet music, and it might not be a song you knew anything about or liked. So that exposure came from a lot of different places, but all of it helped me appreciate music as a whole. 
The Memphis music legacy is part of what makes us us, as well, because we were born and bred around it. All we've heard about all our lives is the legacy of Memphis music—we either have friends or some type of family member involved in it, who may have made a record or played live. If I wasn't a rapper, I'd have been in music or the entertainment industry in some form, singing in the choir, or dancing, or something. 
Remember back when we used to do this shit for fun/ Being the dopest on my block made me rank number one/ No gun, just a pen and open paper by the sheets/ In the crib gettin' funky off the next nigga beat/ No electronics to make the shit that I wrote the chronic/ Shit sick enough to bring vomit from your stomach
—Eightball and MJG, "Reason for Rhyme"
Eightball: We used to rap at school a lot, and we'd even rap in blues clubs around town and out in the country. I knew these White guys who had a studio in the office tower at 5050 Poplar Avenue [in East Memphis], and they got me this little gig that they needed a rapper for. It was for telling pregnant teenagers not to smoke. As one of my first experiences, it was pretty memorable! 
MJG: In high school, we started doing mixtapes at our friend DJ Squeeky's house. When we started OTS [On the Strength Records], we were just walking around and handing 'em out on foot, or putting 'em on consignment at the mom-and-pop record stores. Mixtapes are still very important. That's how we started, and that's always gonna be the ground foundation, doing mixtapes and circulating 'em through the hood. We do it to keep the heat going, to let the streets know what we're up to, or to try out new ideas. It continues to work, so if it ain't broke, don't fix it. Even today, you might find me in the neighborhood—either in the streets, in the stores, or out in the clubs. 
God put it in me, I had to use it/ It was obvious I had to give up the streets for the beats/ Not knowin' but havin' faith on just how long that it would be/ Before I made it/ Before somebody picked up my tape and played it/ With a remark like, "Hey, play that instrumental/ Them cats got potential
—Eightball and MJG, "Paid Dues"
Eightball: Tony Draper, who had Suave House Records in Houston, knew some people that we knew. He came to Memphis to get a group for his label, and we took it from there. We had done so much in Memphis, but we were just so young, and we had nothing. Think about that—we didn't have anything, and [going to Houston] was a chance for us to travel, to see another city, and it was an opportunity that we felt like we should capitalize on. We had already become something in Memphis, and at the time, the best move in our young minds was to get a record out right then. So we moved to Houston at the end of '92.
MJG: It was really just the right move at the time. It was slow, getting any kind of deal in Memphis. Suave House was still independent, still semi-local, but it was the only thing goin' on back then.
Eightball: Memphis was still our home. But we left for Houston, with four or five pairs of clothes and a bunch of records that our parents had, some old 45s and albums. From those records, [1993's] Comin' Out Hard was born, you know.
---
MJG: My folks told me, "Keep your head up, be strong, do the right thing, and don't go down there and get in no trouble."
Born in the Mound, down deep in the South/ With the brothers with the curls and gold teeth in they mouth…Got a family in Memphis, got a gang in Texas/ T-Money in the Jag and J.B. in the Lexus
—Eightball and MJG, "Comin' Out Hard"
Eightball: When we started with Comin' Out Hard in Houston, we were still doing a lot of consignment, going from city to city and messing with mom-and-pop outfits. After [1995's] On Top of the World, that work became the label's responsibility, and we just dealt with radio. Comin' Out Hard and [1994's] On the Outside Looking In sold over 100,000 copies apiece. On Top of the World went gold in a couple of months. My solo album [1997's twenty-six-song epic Lost, the cover of which features the space-obsessed MC leaning on his Chevy, surrounded by a flock of dodo birds, the Space Shuttle crashing into the pyramids behind him] went platinum, and MJG's record [1998's No More Glory, which sports a no-nonsense photo featuring the bare-chested rapper and a burning confederate flag] went gold. I think that after '99, everything went gold. 
MJG: We just work good together. We were friends first, and the friendship outweighs everything, and it controls everything. We do all our own writing—we've known each other so long, it comes naturally. We come up with a title and a concept, but we don't sit down and compare line to line. We're just so much alike that as long as we've got the title and the subject down, it sounds like we're writing together. Take "Armed Robbery"—it was just one of those things, a 007 type of imagination. [laughs] That's a broke motherfucker's fantasy, to be able to rob a bank and get away with it. It wasn't nothing to write, just like when you're broke and you wish you could scratch the lottery ticket and win big. 
To be or not to be/ That is the question/ Ball and G/ That's the answer/ Living Legends/ Many are called, but few are chosen/ You know their names, legends of the South/ Eightball fat boy, MJG pimpin'/ Bad Boy niggas, show them whatchu got
—P. Diddy, Living Legends album intro
Eightball: Tony Draper met P. Diddy, and [in '97] we did Mase's first record, the "Player Way" song, together. We just kept in contact after that. There was a lot of people who wanted to sign us, but we actually signed him when we decided to go with Bad Boy [in 2002]. Our album title, Living Legends, was a combination we all came up with. In the South, there's no question that we're legendary, but in other places, they probably don't hold us as high.
MJG: As far as that title goes, I feel that we've gotten some of what we deserve, but I can't really say we've gotten all our due desserts.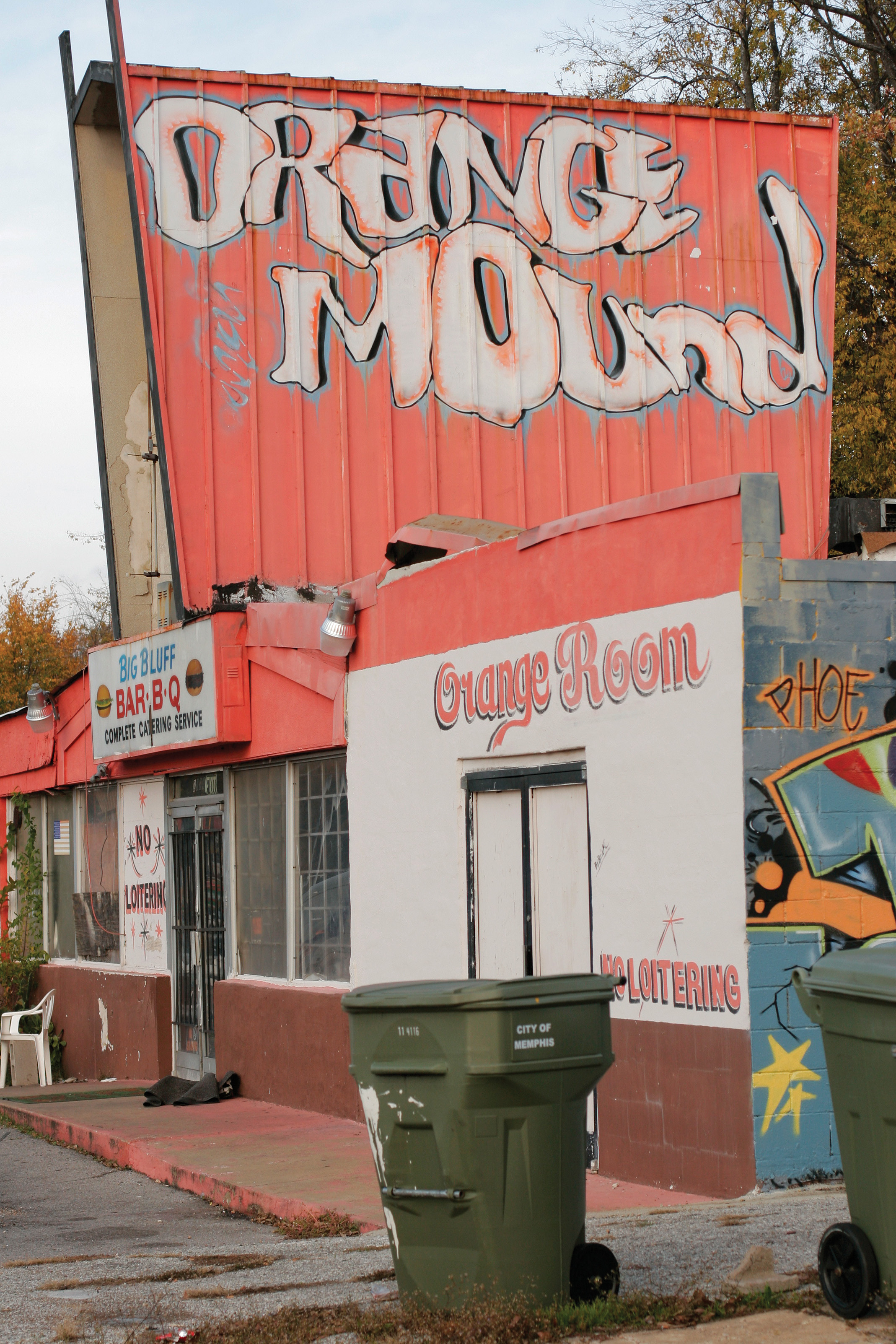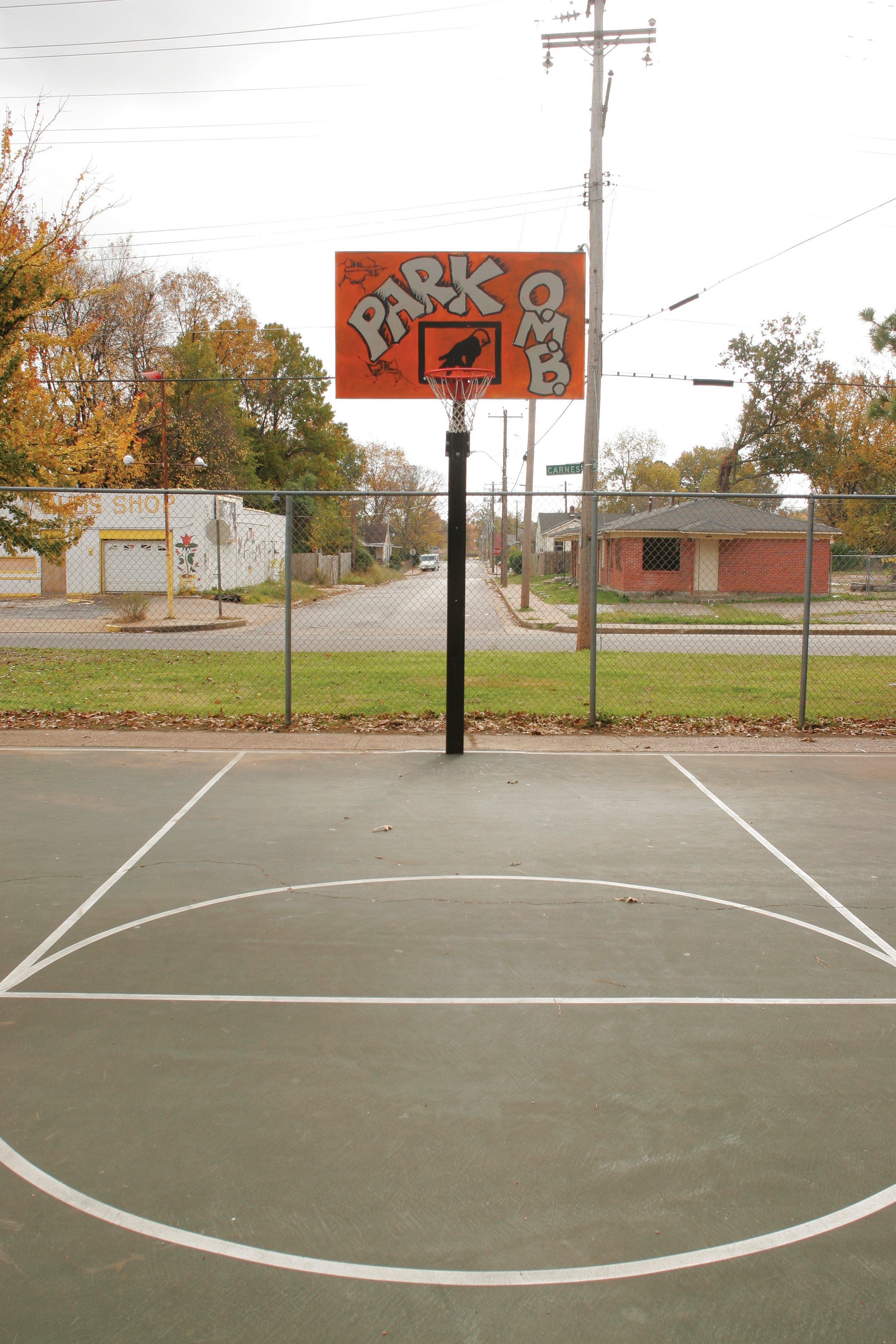 Straight from the underground, fat boy from the Mound/ Spit it how I live it, keep it gutter, that's how we get down/ I wanna see you get it crunk, let a nigga know what hood you from…They break the mold, one of a kind, fat boy wit' a gold mouth that shine/ Hard to touch, sorry to tell you, boys out here ain't hard as us/ Ball and G, part of the streets, 'cause the streets are a part of us
—Eightball and MJG, "You Don't Want Drama"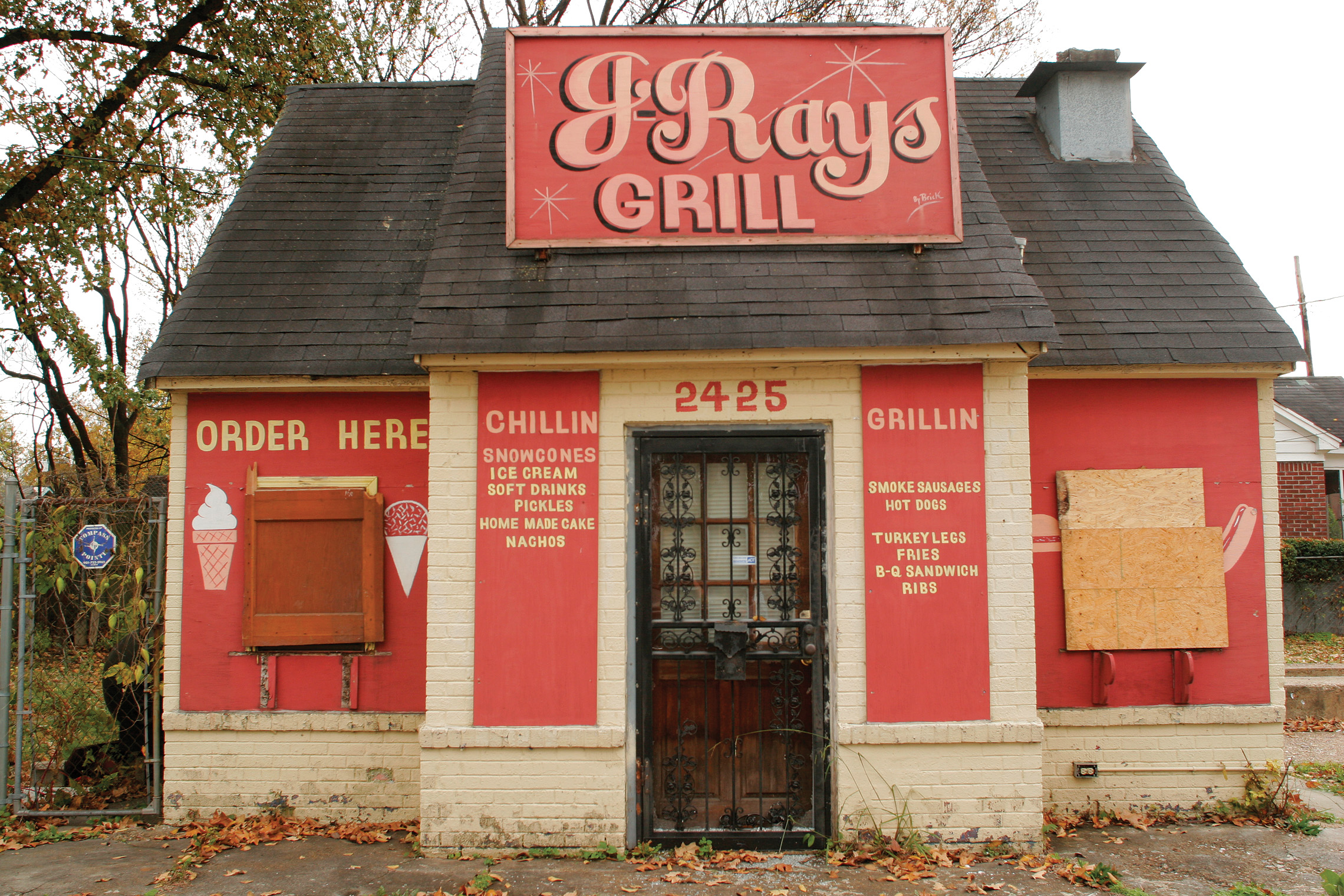 ---
MJG: Since we've been working with P. Diddy, some of our producers have changed, like Sean Dre, who did the beats on "You Don't Want Drama" [MJG and Diddy wrote the hook]. That's just one of them club songs—it really wasn't meant to be commercial. We wanted to make something gritty and hard. It was for all our fans—you didn't have to be from the hood to like that song.
Eightball: Back in the day, MJG always did a lot more producing than I did. He was always the one—if we produced anything, it was him doing it over me.
MJG: We used a lot of live instruments on Living Legends, which was exactly what we always wanted. See, we always hung with musical cats, and it was our intention from the beginning to create original stuff, along with the sampling. Most of the time, I would set it up, or me and another producer. Sometimes we use live drums, a live piano, or sounds from a keyboard. We'd put together the track, then bring in some musicians and let 'em know where we wanted 'em to play. If we needed an instrument that we couldn't play ourselves, we'd already have the notes put down in the demo—I'm not the kind of producer where I let an artist come in and do whatever they want. I always know what my goal is. You know what inspires me? Music, period. I've got a real vivid imagination. Ain't no tellin' what I'm listening to. I could be listening to the radio, to something old, or to '80s or '90s soul, you just never know. My listening ear is wide. 
I quench my thirst today with righteous thoughts of mine/ 'Cause righteous thoughts of mine will leave mark-ass niggas far behind/ I seen it every time, they come and go/ That's why I drop to my knees and ask God to distinguish friend from foe/ And what do you know? By the time morning comes, I can see the light/ And then I'm thanking God once again for making everything all right/ He made it tight, and now I'm back up on the scene/ Countin' greens
—Eightball and MJG, "Friend or Foe?"
MJG: For most Memphis artists to get recognized and get noticed, they have to go outside of Memphis. There's not much going on here, because we don't do it together. If a Memphis artist has a video shoot or a party going on, you don't see other artists showing up. You don't see 'em in the background, just chillin' in the video for the sake of Memphis music—it's just the artist shooting the video and his personal entourage, so people not from Memphis see the artist as an individual instead of a city scene. 
That's something I want to improve on. It doesn't matter if we hang out after the lights go out or not, as long as we show up and support each other and make it look like the scene is whole. But just because I feel like the artists or labels here could do better, I'm not knocking 'em on it. I respect everybody, but the only way they'll respect me is if I step up and do it first. So when someone else is doing a video, I show up, which puts pressure on them to show up. 
Eightball: Don't think nothing's happening here, because there are a lot of people in Memphis right now looking for talent. Maybe I could help [the local scene] a little better, but I don't know. There are a lot of people here that work hard with their music, cats like Free Sol who are working all the time. They just gotta get that right opportunity, but all it ever takes is once.
MJG: If we believe in our city, everybody else will too. But every time there's a holiday or something, people start running to other cities to celebrate instead of doing something in Memphis. Everybody's running to Atlanta, Houston, L.A., or New York for the big events, and we don't do nothin' here. If we think Memphis is nothin', they'll think Memphis is nothin' too. But if we do some things here—at the Plush Club, the Premier, or whatever we have to offer—it could be good. Everybody on the scene just needs to be on the same level—clubs have to be in the same frame of mind as artists and labels to pull people to our city. All the fans need to stand up, come out, and be supportive. And if something bad happens, you have to look at it like a rotten apple—whether you hear talk about it or not, violence goes on in every city, in every town, not just Memphis. 
I spit as much knowledge as preachers and teachers/ Just as long as the message reach us we all fill up the bleachers/ I'm the MJG, I get in yo shit/ I ain't trying to run yo clique, that be your friend so quick/ Come on, where's my money, let me hit the stage/ Fuck them long interviews, just give us the front page/ Black G-apostrophe-S us, forever bust/ Them lyrics that make the people say that he got nuts
—Eightball and MJG, "Forever" 
Eightball: Music is my life. I wanna take it to the next level and do all I can. I'm actually working hard with my label now—that's gonna be my thing. 
MJG: Our whole goal is to show the world that this ain't no gimmick. Hip-hop isn't a passing fad—it's a vision. My company, MJG Muzik, is gonna show that over the years. Right now I'm letting it do its thing, taking my time not to rush too much. I'm messing with Select-O [Hits, a regional music distributor based in Memphis], trying to keep things in the city, because with me being a Memphis artist, my whole thing is to show off my hometown, which I'm doing with artists like Mac E and Da Volunteers, who are getting play on the radio in Memphis right now. [sings] "What's your favorite color? Oraaange/ Where ya from? Mouuund."
Eightball: For the new album, Ridin' High, we did a lot of work in Miami, with producers like Nate Hills, one of Timbaland's producers, and Bigg D, who actually did the chorus on "Ridin' High." We did a lot of stuff in Atlanta, too, at this house that belongs to Goldie Loc from the E-40 song "Candy." With some people we worked with, we just sent tapes back and forth. In cities like Atlanta and Miami, we can be around a lot of those people that we need to be around, and work on our songs in laid-back atmospheres. But no matter where we go in the world, we always come home.
MJG: Check out "Fuck That"—it's our Freedom of Rights song.
Eightball: It ain't a song for the clubs or the radio, but they've already done it—they've played it! Ha! We weren't looking for a single with that song, and we weren't trying to please nobody. It's just Eightball and MJG being raw, being us. That's what I like about it—we're not trying to save the world.
MJG: We're just doing what we're doing, and keeping our love of music strong, which is the only way you can keep going.