If you enjoy this article, go deeper into our pages with a Wax Poetics subscription by subscribing here. Additionally Wax Poetics has partnered with Brooklyn Brewery to present a live conversation with Easy Mo Bee on September 13 at Brooklyn Brewery. RSVP to the live discussion with Easy Mo Bee and live concert on September 14 with Masta Ace featuring Marco Polo, and MIKE at BRIC here.
Easy Mo Bee speaks slowly and is mindful of his words. His carefulness during our interview revealed his approach as a producer, one who's worked with some of the best MCs to ever do it. His résumé includes work on Big Daddy Kane's It's a Big Daddy Thing, and GZA's first LP, Words from the Genius, which he helmed the bulk of. He's most known for his work on Biggie's Ready to Die, a project that, according to Mo Bee, resulted from "our shared affection for long car rides and blunts." He'd eventually produce Tupac too, becoming one of few producers to work with both Biggie and Pac.
In 1992, he produced Miles Davis's final studio album, Doo-Bop, earning himself a Grammy in the process. "To this day, it's the achievement that I hold even higher than the multi platinum statuses of Notorious B.I.G. and Tupac," he says. "It's the greatest thing that I've ever done. Ever." Through the years, Busta Rhymes, Alicia Keys, Goodie Mob, Mos Def, and Kool G. Rap have all sought Mo Bee's studio work.
Wax Poetics spoke with Easy Mo Bee, a music lover first-rate producer who, time and time again, has provided musicians—and music heads—with premier production.
How'd you end up working with Kane?
Kane and a couple other dudes from the tenth floor of my building were in a group called the Debonair Three. I was still pausing and making tapes then. So I put together this tape, gave it to Kane, and he loved it. That tape, luckily, garnered me some work. I consider Kane my first real gig.
You produced a lot of rappers' early work, GZA and RZA (Prince Rakeem), for example. How was Biggie, and how did that first single, 1993's "Party and Bullshit," come about?
Biggie was in The Source's "Unsigned Hype" [column in 1992], but he had no deal yet. He also lived around the corner from my crib, so he'd come over, or I'd go to where him and Junior M.A.F.I.A. hung out. I'd drive, play some beats, and he'd roll one. It was ritualistic.
From these car sessions came so many joints, and "Party and Bullshit" was the first one. I had an idea for a track called "Niggas Is Scared of Revolution." But Biggie said, "Nah, niggas just want to party and bullshit!" I looked at him, he looked at me, we both laughed, and that's how the track came to be. [laughs]
What producers had influenced you by then?
Marley Marl molded me. He's my number one influence and reason for even doing beats. Every time I talk to Marley, I tell him that he's the sole reason for my interest in beats. He be laughing, but I'm dead serious. Bomb Squad too. They didn't even make beats; they made sound collages. I used to sit and pick apart all the sounds. They're both huge to me.
Besides Bomb Squad and Marley, what specific albums have steered your own work?
Otis Redding, The Immortal Otis Redding (Atco) 1968
This was his posthumous album, and it had "Hard to Handle" on it. My father used to play this from front to back. Otis had this no-holds-barred style. For example, he never had background vocals in any of his tracks. "I've Got Dreams" is the only Otis track I can think of that has background vocals. It was just always him up front. When you listen to this album, you hear my favorite all-time band, Booker T. and his crew, and they always kept it tight. The use of bass, drums, guitars, and how they were used are effects I would later imitate.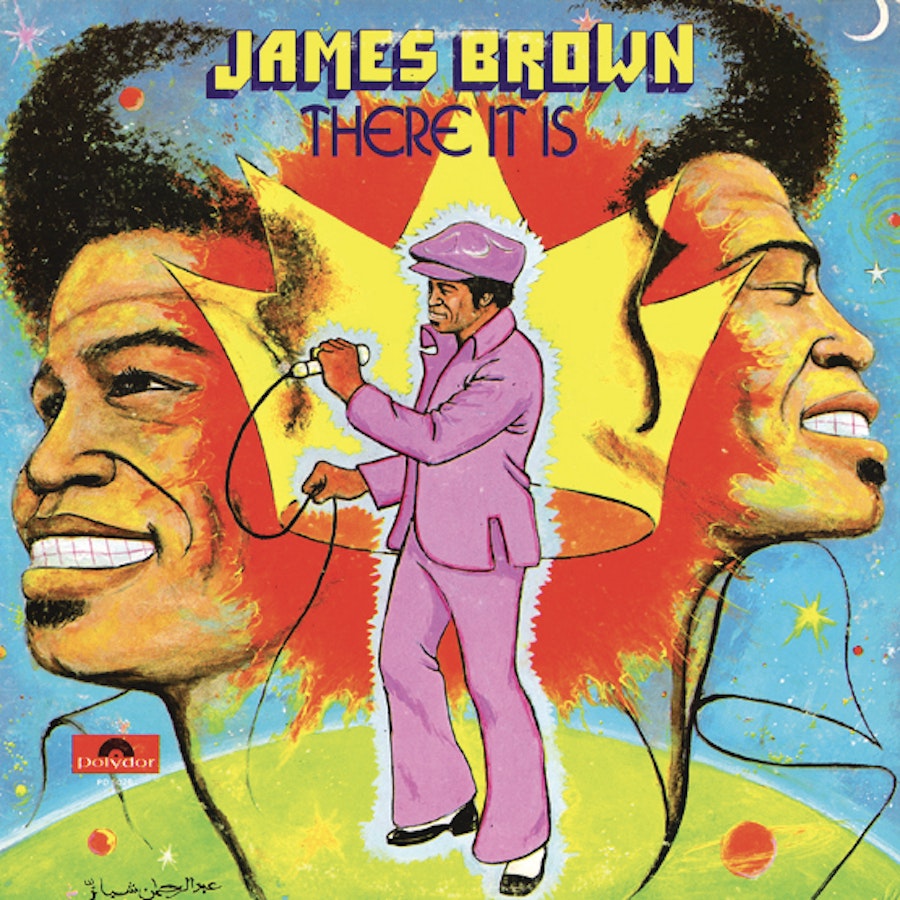 James Brown, There It Is (Polydor) 1972
First of all, the album contains a lot of funk. I remember being real young and having the fear of drugs instilled in me by James on this album. As I got older, I attribute not doing certain things other kids were doing because of this album. I love horns, and the horns are incredible on this. Fred Wesley's arrangements and, of course, the whole staccato bass lines are just classic JB. This is one of the ones that always stood out to me. "I'm a Greedy Man," "Talkin' Loud and Sayin' Nothing," and "Public Enemy #1"? C'mon, man.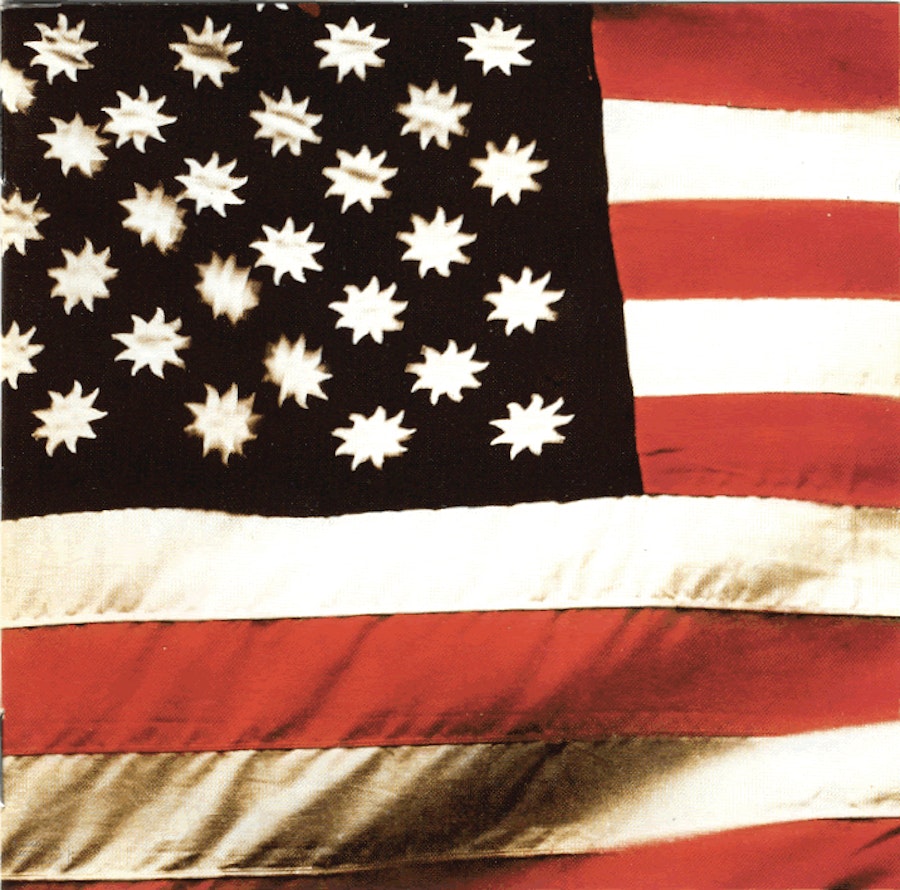 Sly and the Family Stone, There's a Riot Goin' On (Epic) 1971
This showed Sly transitioning and experimenting with drum machines. If you listen to "Family Affair," you can hear it along with the live instrumentation. This album also allows you to listen to an artist just totally fucked up while they were performing. [laughs] He was high for most of the album, and you can tell. On "Just Like a Baby," there's this bluesy gospel thing going on, and Sly is literally drooling all over the song. It's actually intoxicating. It makes you believe in his music, because here's a dude that's totally high, and yet, you depend on him to do his thing.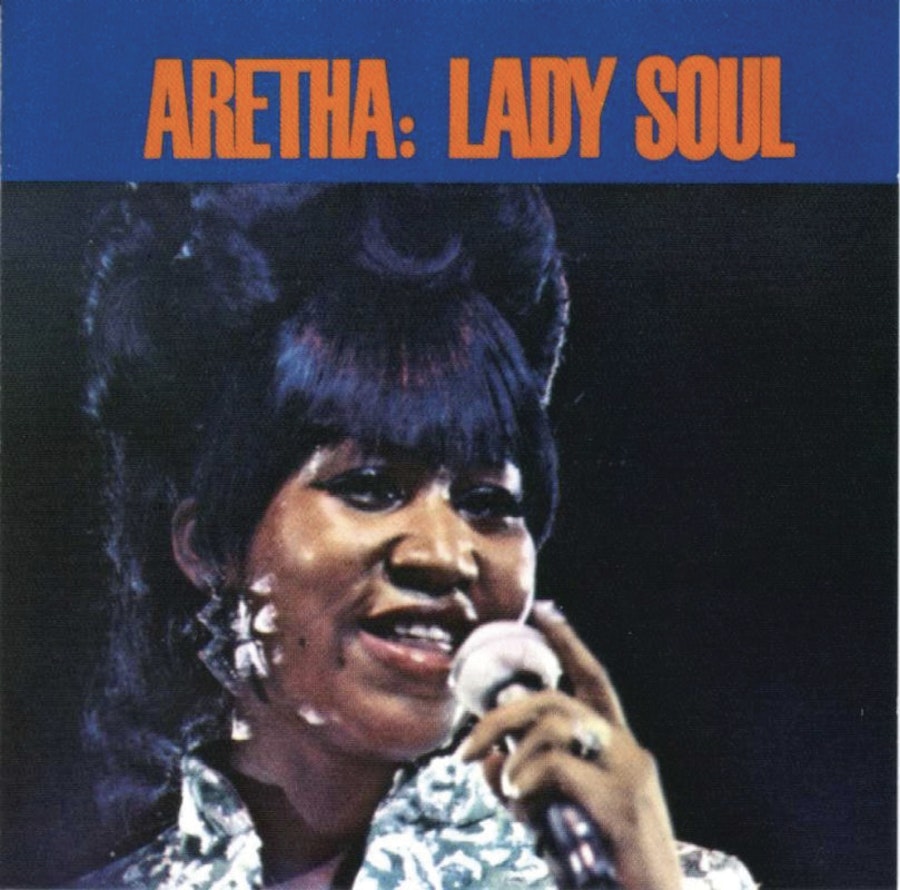 Aretha Franklin, Lady Soul (Atlantic) 1968
This album makes me think, "Wow." From this, I learned about the arrangement of horns. Much later, being a producer and having to work with people, not just rappers but vocalists as well, I learned how people should sing and project their voice. Aretha taught me to listen to how voices should sound and be projected. I mean, just listen to the album. I always credit this with teaching me a lot.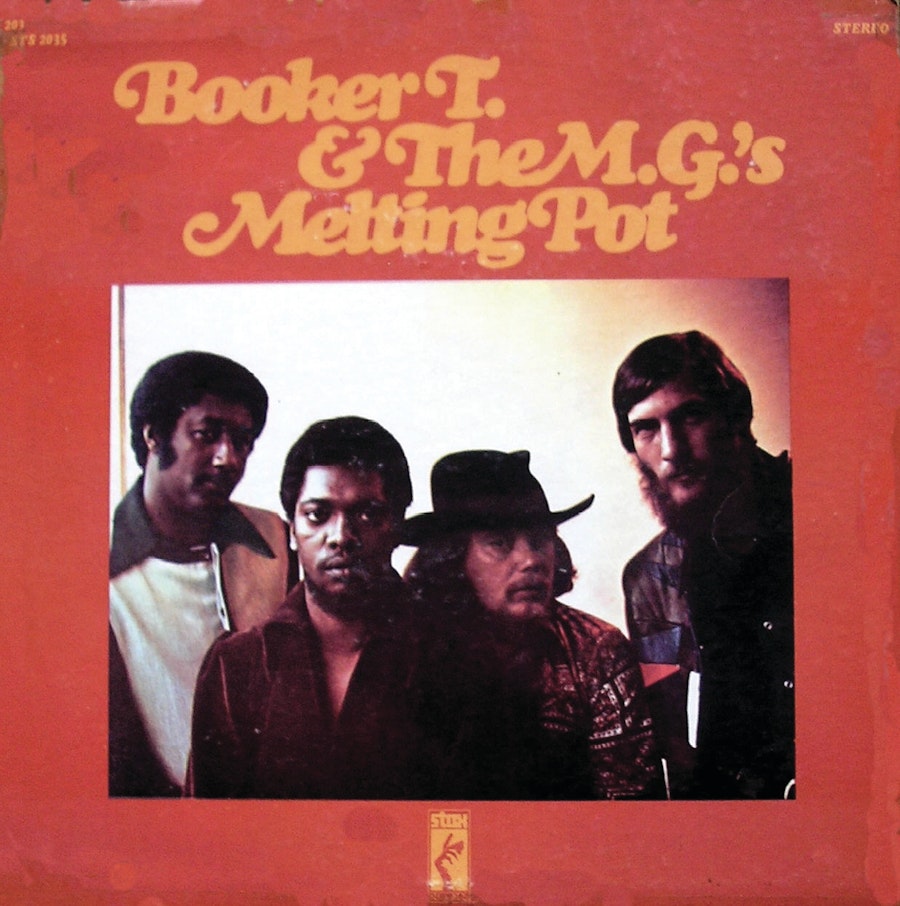 Booker T. and the MGs, Melting Pot (Stax) 1971
Man, I've listened to this back and forth many, many times. You can tell, because the first chance I got to do something, I sampled this to death. [laughs] If you listen to Words from the Genius, you'll hear how much I love it. But I'm a big fan of the Stax [label] in general. The guitars and the Hammond organ sounds thrill me. The drumming is incredible. I mean, you have complex drum players, and you also have simple geniuses like Al Jackson who just kept the beat perfectly. Again, Booker T. and the MGs is my favorite all-time band.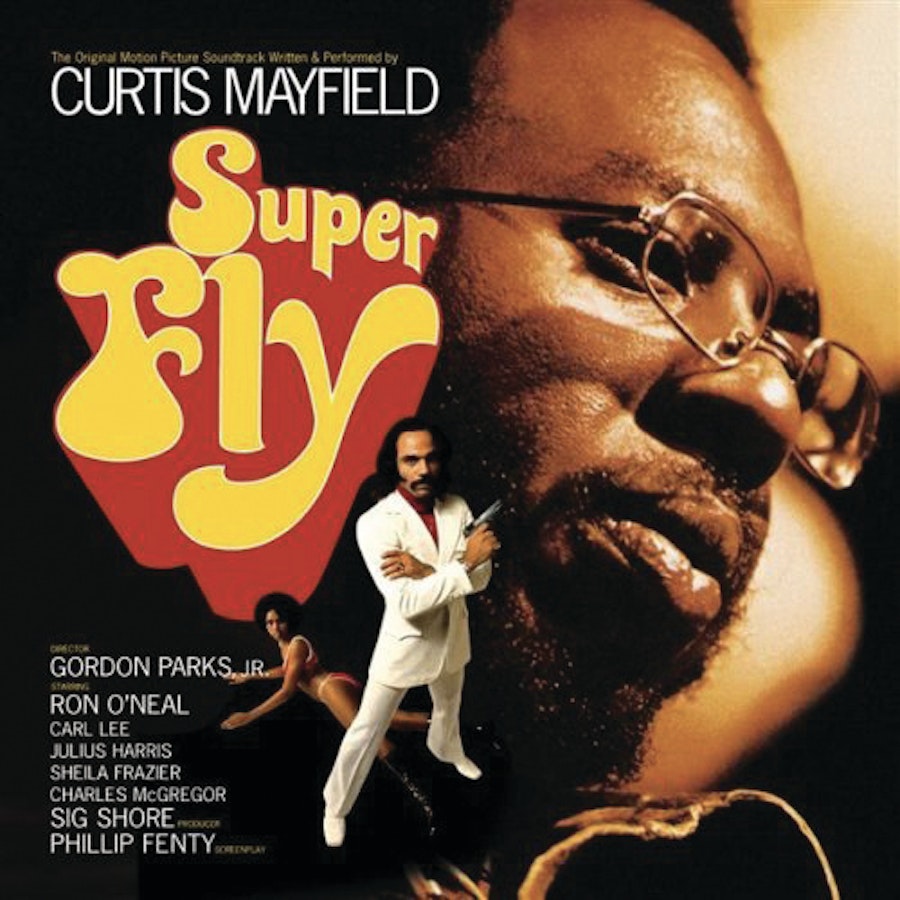 Curtis Mayfield, Super Fly (Curtom) 1972
The arrangement and instrumentation was so tight, so funky, and so soulful. Of course, a record like this influenced me. And the narrative about the pusher causing devastation to masses? It really struck me too. I always wondered how Curtis, being such the positive guy he was, could also make a record that was so dark. He made this through the eyes of another man, but you believed him. He really touched the minds of people and made them understand the effects drugs were having on the Black community. Musically, this is another big influence on me too. Super Fly wasn't a glorification; it was teaching lesson.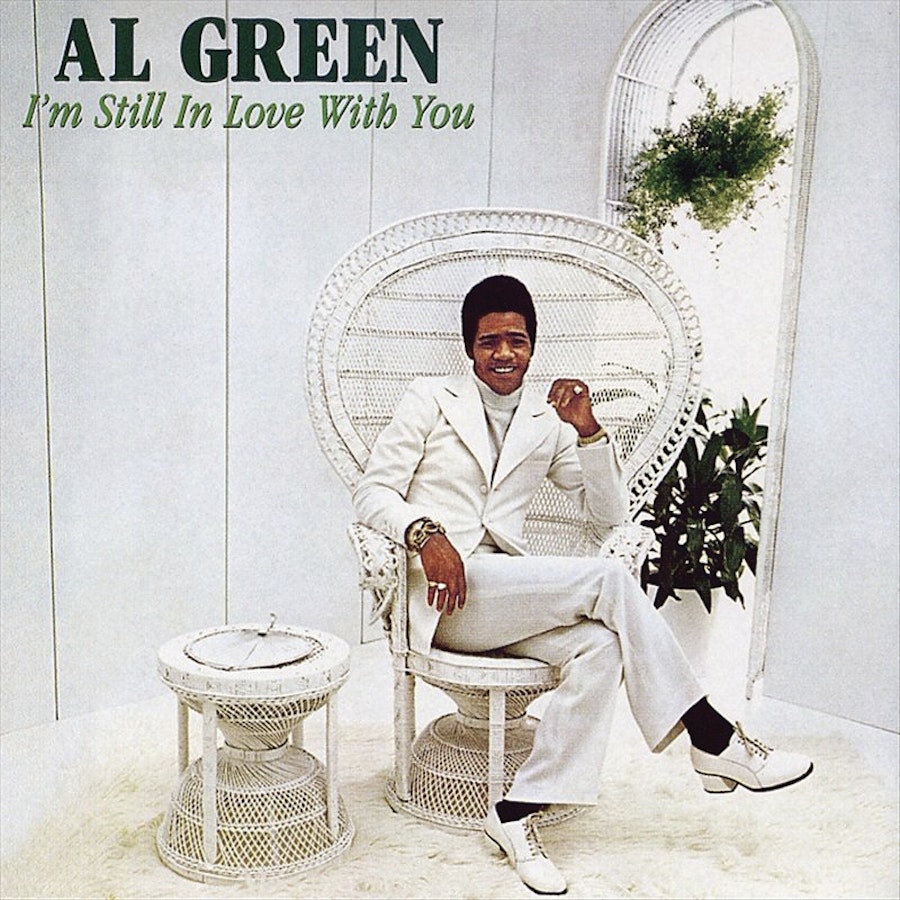 Al Green, I'm Still in Love with You (Hi Records) 1972
This one's crazy. Of course, Al sounds amazing, but I love this mostly because of Willie Mitchell's work on it. It has that traditional Willie Mitchell sound, and I always loved anything Willie produced. But on this particular record, he was at his pinnacle. I mean, he did Syl Johnson, Ann Peebles, a lot of other stuff too. But this one is one of the best, most complete Willie Mitchell albums ever. Let's Stay Together is really close, but if I was on an island and had to really choose between the two, I would go with this one.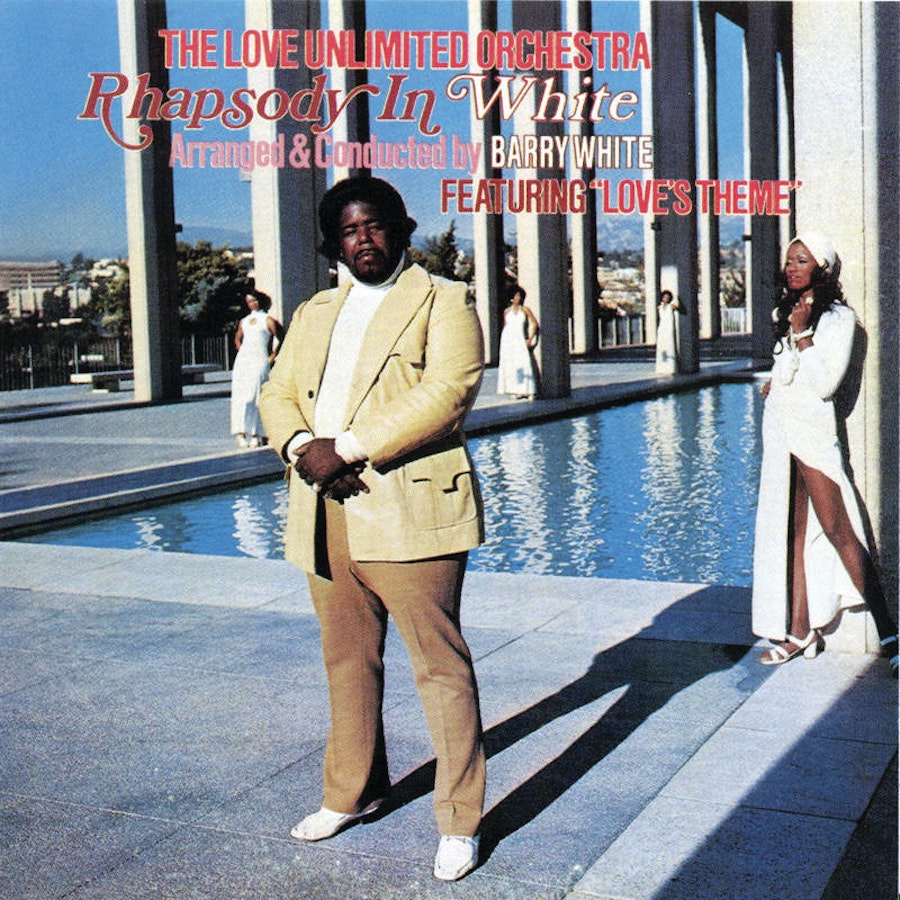 The Love Unlimited Orchestra, Rhapsody in White (20th Century Records) 1974
This one contains "Love's Theme," which is interesting to me, because as a kid, I always knew this was the big single off the album. We didn't have money to buy a lot of records, but when I did, I discovered there were so many other great songs on there. "What a Groove" and "Baby Blues" come to mind. I was always interested in how this album fused together funk and orchestral strings. You got all these funk sounds with orchestral layers on top? Wow. I remember thinking it one of the sweetest sounds I've ever heard in my life.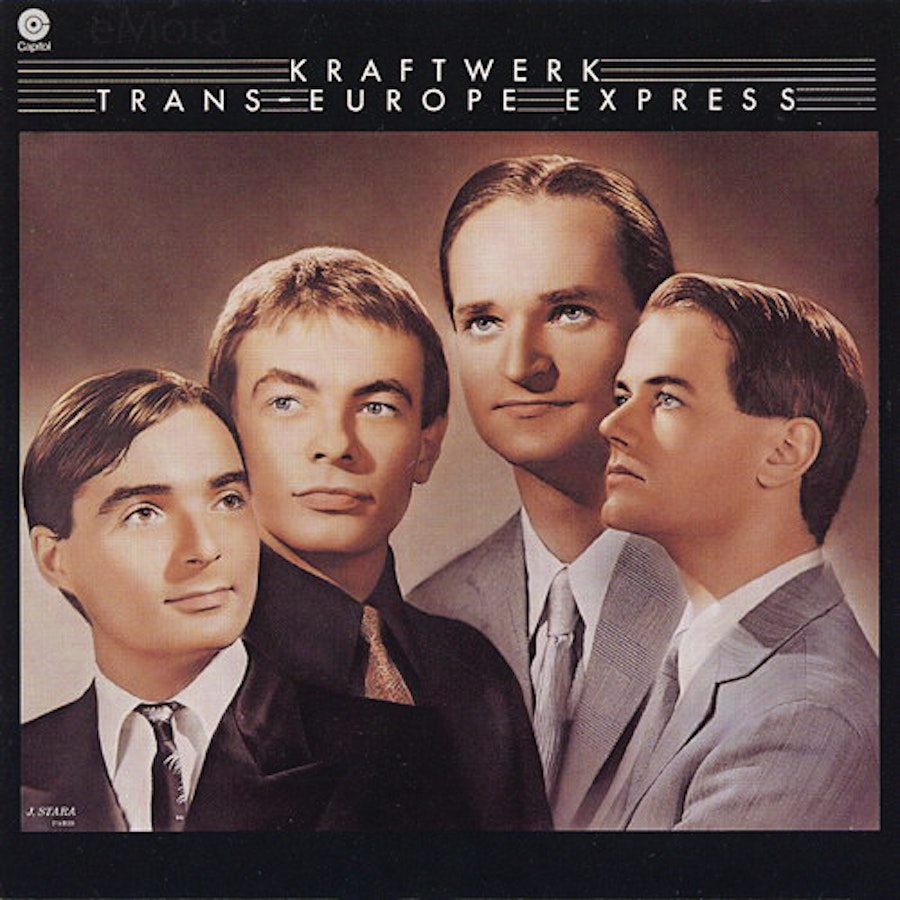 Kraftwerk, Trans-Europe Express (Capitol) 1977
My dad pretty much had a soul, funk, and jazz format going on in our house. As far as I'm concerned, my father had a radio station in the crib. As I began to grow, I learned to accept other forms of music, and Kraftwerk was a huge factor in doing that. It also helped me get down with electronic music. A lot of people might disagree, but I believe some electronic music has a lot of soul in it. This one was my introduction to electronic music and is where my love for it started. And of course, this led to "Planet Rock" too. [laughs]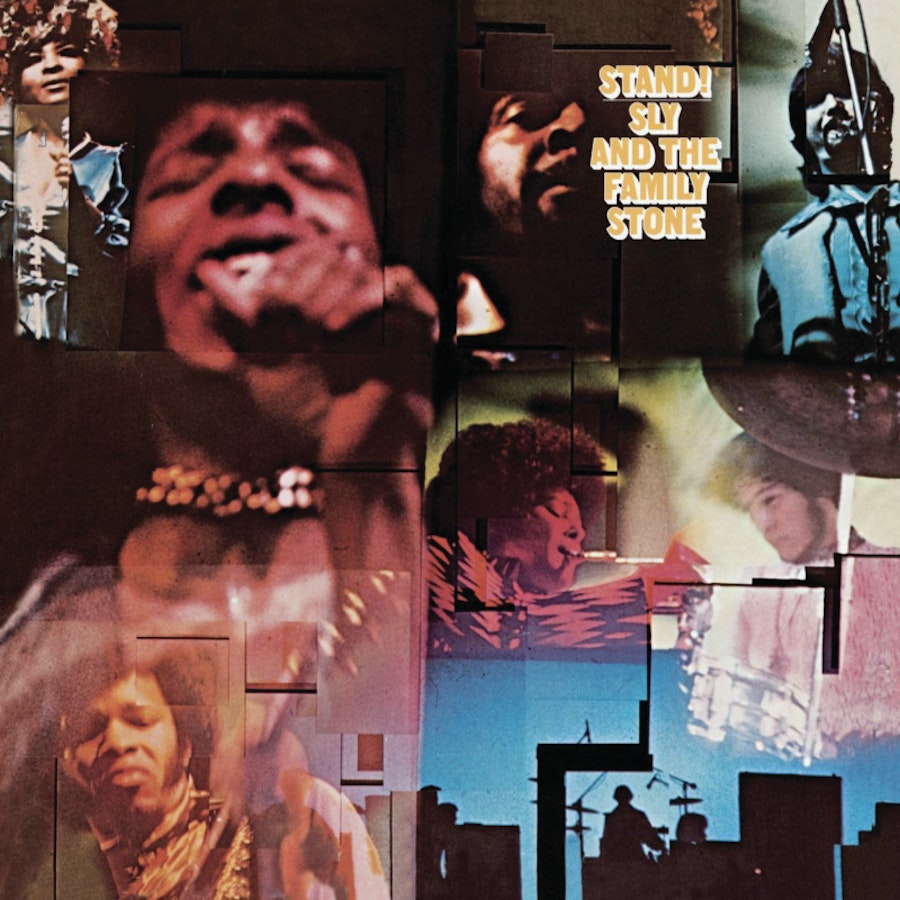 Sly and the Family Stone, Stand! (Epic) 1969
One more Sly record! But this one is real important to me. I mean, it has the great "Sing a Simple Song" on it. In terms of lessons in funk, this had it all. It had a very universal sound and projected the fact that Sly was a special person—him and the Family Stone were. And they weren't just funky, they had a little bit of gospel, rock, jazz, and everything. The best way I could describe it is to say it had a very universal sound that everyone could get down with—I certainly did. This might be the most important record to me, in terms teaching and influencing me.