"I chose to play the piano for its utility, as it's the one instrument that covers the range of most things that you hear," explains East Londoner Alfa Mist of his evolution from beatmaker and rapper to self-taught pianist and composer. "I also wanted to understand all this music in these hip-hop records, and the piano was the best instrument to do that. So it really was a practical thing to begin with." 
Although he came through during London's young creative jazz renaissance, Alfa Mist has never been connected to any scene. With an introspective sound all his own, he is equally at home creating Rhodes-infused jazz and soulful hip-hop as elegiac solo piano pieces. This year, after a number of self-released albums, he was signed by Los Angeles's Anti- label for his new LP, Bring Backs, where he takes a journey back to his beatmaking origins through the kaleidoscopic filter of jazz. 
Born to a Ugandan mother in Newham, one of London's poorest boroughs, Alfa Sekitoleko first heard his calling in the local grime music transmitted on pirate radio from kitchens and bedrooms in tower blocks around his East London neighborhood. "This music was post–U.K. garage, and it had a much more gritty and real sound, and that is why we loved it," says Alfa. "I think, for young people, the more gritty and real the music, the more they are drawn in. Now you have drill music, and people have moved beyond grime, as they see it as a relic of the past. Drill is what grime was for us back then, and hip-hop was what the older people were into."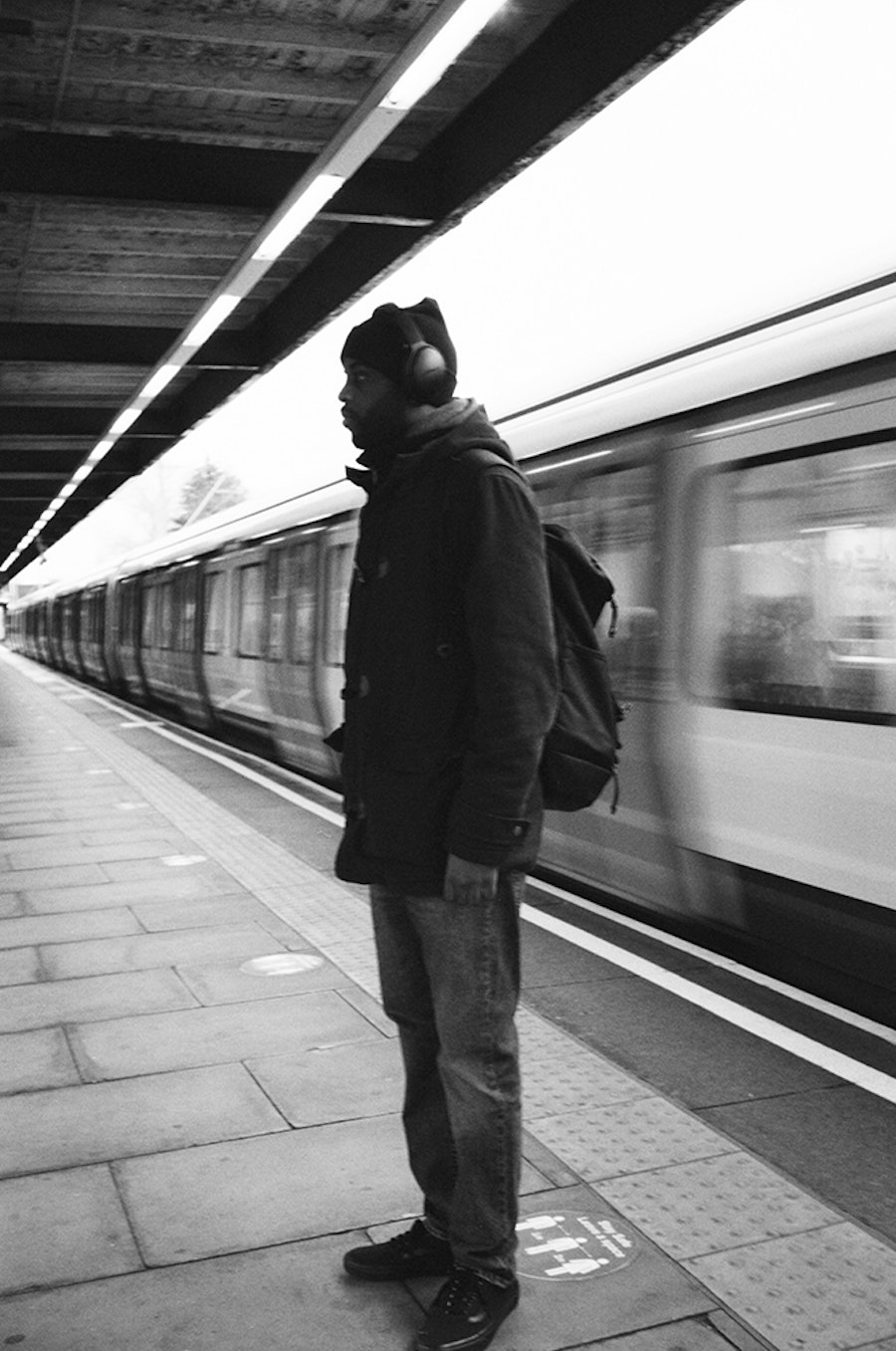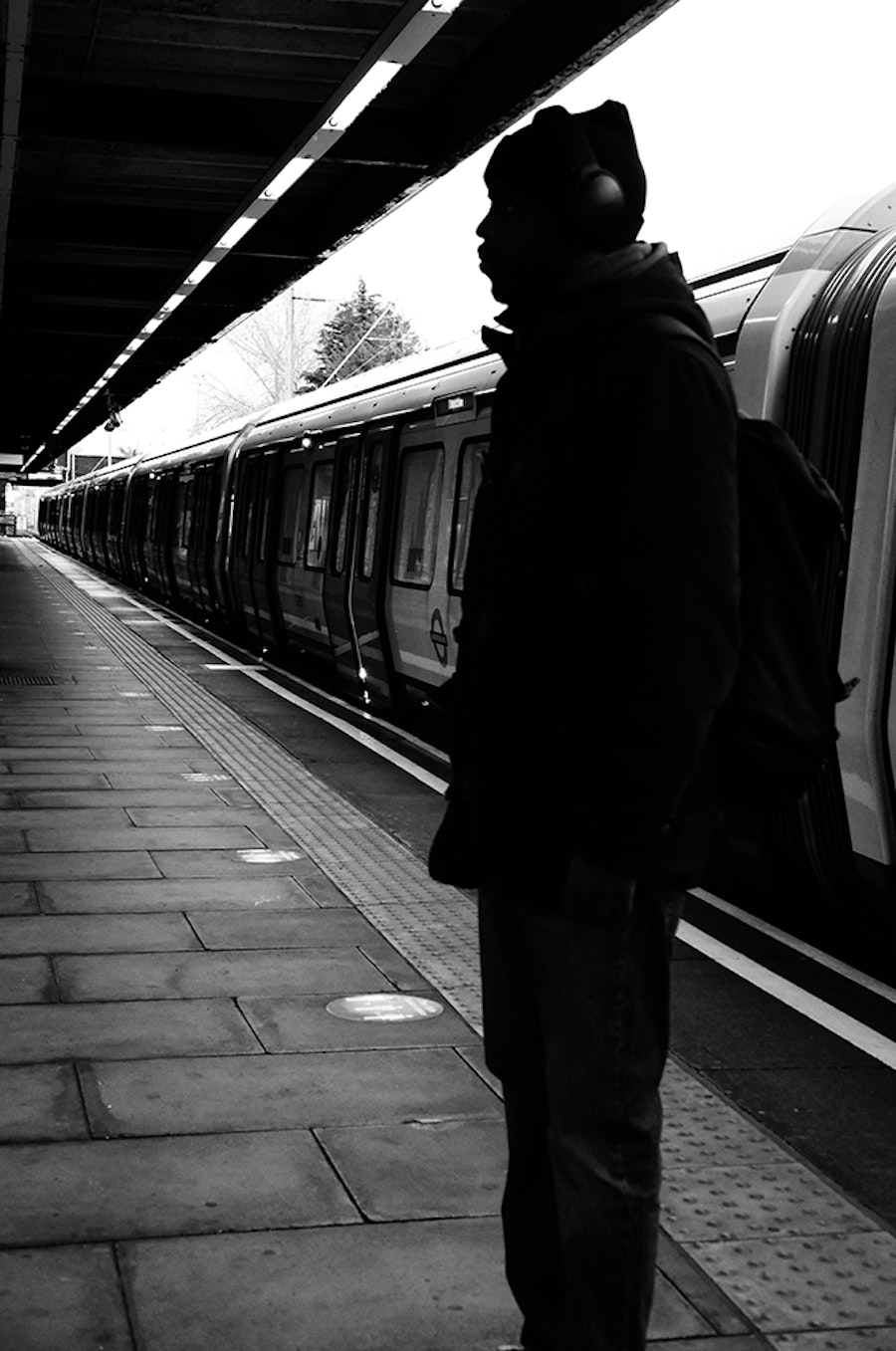 Emerging from its East London stronghold in the early to mid-2000s, grime's futuristic, jagged sound was created by young bedroom producers using the most rudimentary computer programs. "Where I came from, nobody was a musician or played an instrument or anything like that; everyone was just using things like Fruity Loops or whatever they had," says Alfa. "No one was trained or had old music to draw on, which is why grime had such a unique sound. That made it something really new, and it was very much a U.K. sound with roots in the Caribbean." 
While he began making grime rhythms and rhymes inspired by local heroes like Kano, Alfa was soon becoming inquisitive as to where the hip-hop producers he had started to discover were finding their beats. "When I first heard hip-hop, I had no idea about sampling. I just thought they were getting people in to play that music," says Alfa. "I really didn't know they were chopping up other songs and putting beats and bass under them and stuff. I started to frequent loads of these forums and started to learn what they were doing with their sampling. Then I came across [Talib Kweli and Hi Tek's group] Reflection Eternal and Madlib's Shades of Blue, and I started to dig through the samples." 
This was a defining moment for the young producer that completely opened up his musical horizons. "That is what got me into the techniques of sampling and for digging for them. I [started] to learn about where the samples came from," says Alfa. "Then, from more experimental producers like Madlib, I started to hear all this different music from across the world. So that introduced me to all this stuff I had no idea about—from Indian music to classical, film music, and, of course, jazz."
It was to the jazz pianists the inquisitive young digger was drawn. "I started to really get into players like Bill Evans, Ahmad Jamal, Herbie Hancock, and a lot of those guys at first," says Alfa. "Then people who were doing this currently, like Robert Glasper and Aaron Parks, there was a whole community of these piano players in America. I started to really delve into that world and to study how they were playing."
Unlike contemporaries on the young London jazz scene who refined their playing at music schools like Trinity Laban or Guildhall and community music educator Tomorrow's Warriors, Alfa Mist was completely self-taught. "Coming from where I'm from, I didn't even know what a conservatoire was," he says. "When I found out, I was like, 'Wait, there's a place you can go and just learn music?' I knew nothing about that, nor did anyone I knew, and we had no clue about anything like Tomorrow's Warriors." 
Without the guidance of a teacher or help of peers, Alfa was left to master the piano all on his own. "I just started [to] play around with this MIDI keyboard," he recalls. "I would try and play along with these jazz records and, in particular, to push myself to play things that were difficult, technically. And then I would tackle another one. And this was all purely just by ear. Then, slowly but surely, I started to see patterns between things."
So does Alfa think being self-taught helped or hindered his playing? "I think it's definitely better to find your own voice and to do what you want to do, but if you want to teach yourself to be a great player, it's a much longer road," he replies. "But that isn't really what I was trying to do; I always just wanted to find what I sound like. And that is by finding the fastest path for me and my sound rather than trying to become the best piano player in the world."
Dissecting the harmonics of the records he was discovering and creating his own production style of hip-hop rhythms and melodic Rhodes-infused jazz, Alfa began to find that sound that he was looking for. It would come to fruition on his self-released debut EP from 2014, Epoch, featuring singer Emmavie. "Around that time, SoundCloud had become this great platform for musicians like me to put our recordings out there to share and for people to download and make comments," says Alfa of this DIY community that operated well outside of the mainstream industry. "You didn't have to talk to a label or anything like that, so it really was a community-type thing. I didn't have a clue about labels, so the internet just unlocked everything and made it so I could upload a release and someone in Thailand or wherever could hear it. So it did a lot for people who had no access to the industry, and they could exist independently. And loads of producers who are still going today were born from [that] era." 
It was through the SoundCloud community that Alfa met Emmavie, as well as musicians like Tom Misch and Jordan Rakei, who along with Alfa and his school friend, the rapper Barney Artist, make up the Are We Live crew. This collective provided the backbone to his next EP, Nocturne, an eloquent concept album based around the human mind at nighttime. It began with a poem recited by writer Racheal Ofori and Barney Artist: "Eyes open but I see black / Yes, I'm an insomniac / Irony is the fact that it's my dreams that leave me restless / So I lay here breathless."
Moving from beatmaker to songwriter and composer, Alfa found himself naturally attracted to such personal stories. "It's not something that I consciously set out to do; it's just the only way I can write. So when I tell stories, it always comes from my own personal experiences, so either about me, things I can see, or that people around me can see," he says. "And that all goes back to my early days rapping and dropping bars in the schoolyard. I was always into the more intricate rappers like Elzhi from Slum Village and Phonte from Little Brother. Then you had people like Joe Budden through his Mood Muzik series—that is when I started to hear people talk about not just things that are going on outside but also things that are in their minds. That was a really new perspective in rap for me and had a big influence and encouraged me to write what I was feeling." 
Despite being somewhat insular and not being attached to any particular scene, Alfa was starting to connect with some serious players. Musicians like guitarist Mansur Brown, bassist Kaya Thomas-Dyke, trumpeter Johnny Woodham, and drummer Jamie Houghton. They joined members of Are We Live on Alfa Mist's 2017 breakthrough LP Antiphon, later rereleased on vinyl on his own Sekito label in 2021.
Furthering Alfa's conceptual writing, the album was based around a conversation with his brothers discussing subjects around mental health and relationships. "That came from listening to LPs like Choices by trumpet player Terence Blanchard where he sat down with writer and activist Cornel West, whose spoken-word readings weave through the music," says Alfa. "Sometimes, the music alone is not enough to tell people what you are actually talking about. I really like the idea of people forming their own opinions just from the mood of the music alone, but other times, you really need to get the thoughts out there. And Choices showed me that you can be quite explicit sometimes." 
I'm interested to know if Alfa thinks issues around mental health are becoming easier to talk about in his community. "Where I grew up, it's not so much that it's a taboo subject, but it's definitely something that people don't talk about," he replies. "It's a case of if you don't go to work today, you don't get paid, or you might lose everything. When you have poverty—mental health is secondary. So it's like they don't have the financial stability to talk about mental stability, if that makes sense. So life forces you to bury stuff, and as men in particular, it was always seen as a weakness. But now, I think that is getting a lot better, as every year we critique ourselves as a human race." 
The subsequent LP on Sekito, 2019's Structuralism featured his sister reciting the stories as her brothers had on the previous LP. "After Antiphon, she was like, 'Why wasn't I on this?'" says Alpha. "On Structuralism, my sister's reflections are more introspective. It still addresses mental health but more from the way we react and how we understand each other. We need to be kinder to each other and to reflect more on our actions."
The LP also included the track "Jjajja's Screen," dedicated to Alfa's grandmother. "I decided to start using Ugandan names on my records, and that track is about how me and my grandmother used to communicate when I was a kid, because she couldn't speak any English and I spoke no Luganda," he says. The album was imbued with an air of melancholy that shrouds Alfa's music. "That is just what I've always felt, and that comes through in the music. I just can't run away from it," he says. "The stuff I really feel and the stuff that hits home has that kind of sound. Whether I am rapping or composing a string section, I think there is something that connects it all to me. And that, I think, is what us as musicians should be striving for—to be honest and real. Anything else you do you will be found out as a fraud." 
There followed a beautiful LP of solo piano pieces by the name of On My Ones, which saw Alfa Mist exchanging the Rhodes, which has become his signature instrument, for a grand piano. Then earlier this year, he was picked up by the Los Angeles Anti- label for his new LP, Bring Backs. Alfa Mist's most cohesive recording yet, Bring Backs, accompanied by a poem from Hilary Thomas about building communities in a new country, finds Alfa reaching back to his beatmaking roots while retaining the melodic, spacey jazz that he has become a master of. "I think I'm always developing what my sound is and refining it and going back and improving things," says Alfa. "I move very quickly. The day after something comes out, I'm going back and listening to how I could make it better. So I'm always trying to speak more clearly. You might know a bunch of words, but that is different to getting someone to understand what you mean. It's about how you can add clarity to what you are trying to convey. And that is what I'm constantly driving towards."