That's the handsome MC Perry Jones onstage. It's 1974 at a sold-out Madison Square Garden, and Jones is looking out to a pitch-black arena. The only thing the audience can see is his genie-like, glowing full-length robe and his turban with a sparkling diamond covering his nearly foot-tall Afro. In the omnipresent voice of a prophet, he announces the opening act in a slow, deliberate baritone: "Presenting! The Elements of the Universe. Earth! Wind! And Fire! "
A disembodied, glow-in-the-dark kalimba appears. Maurice White, shirtless, begins playing the first notes of the eight-minute, extra-funky, Latin-soul workout that is "Power," the standout from their third album, Last Days and Time. Led by thrilling rhythms of Ronnie Laws on saxophone and the wild, Hendrix-reminiscent guitar solo of Roland Bautista, it winds down with Laws's smooth, subtle flutes, Larry Dunn's Fender Rhodes and Clavinet, and turns the corner back to the beginning with White's kalimba. 
 As the strobe light flashes, high energy is on display as Verdine White's thin frame vibrates as he rocks a nasty bass solo. As he continues to jam, he levitates in the air. Dunn's piano rises eight feet in the air. Ralph Johnson's drum kit spins upside down. 
This is the beginning that everybody remembers. Even the funk tourists have seen or heard about Earth, Wind & Fire's legendary show in the '70s with flying pyramids, disappearing acts, and the ultimate: Verdine coming out of a sarcophagus. 
 Their sound was all-inclusive—with elements of big band, gospel, funk, Afro-Brazilian, African, soul, gospel, Latin, R&B, rock, and jazz—and their brass section, the Phenix Horns (saxophonist Don Myrick, trumpeters Rahmlee Michael Davis and Michael Harris, and trombonist Louis Satterfield, who were later hired by Phil Collins), rivaled the best horn sections with riffs that blended as part of the melody. Maurice's kalimba playing built the bridge to African soul music. "The Voice" was none other than the four-octave falsetto oracle named Philip Bailey.
They grew to be the most commercially successful Black band of the '70s and '80s, selling over ninety million albums worldwide, though not without critics. Some music writers at the time called their lyrics "cosmic drivel," their style "pretentious." Band members said Maurice's ego grew as his pockets and popularity did. Almost all of them said they weren't paid what they were owed with publishing. Fans of '60s protest music accused the group of selling out the higher they climbed the charts.
But Maurice White was hoping to offer African Americans in the permissive '70s a "greater freedom from restrictions we had placed on ourselves in terms of our individual potential," as he told Rolling Stone magazine. And some fans indeed viewed them as more than just a band: "We had a lot of people coming up to us thanking us," recalls EWF's innovative keyboardist and former musical director, Larry Dunn. "One brother said, 'Because of you, I got off heroin.'"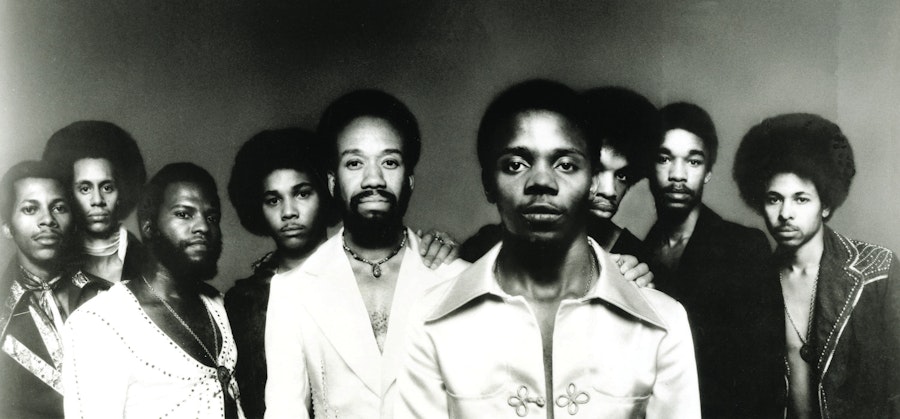 Born in Memphis, Tennessee, on December 19, 1941, Maurice White got into music early on as a soloist in the gospel church and as a member of the Rosehill Jubilettes, a local quartet that aspired to mimic the Soul Stirrers. Taking to the drums at a young age, Maurice and keyboardist Booker T. Jones—his best friend from grade school—started a jazz group and gigged around town. But before he turned seventeen, his family moved to Chicago.
In the '50s and '60s, Chicago's South Side had an ongoing renaissance thirty years after Harlem had reached its creative peak. Jazz pianist Ahmad Jamal was playing at the Pershing Hotel on East Sixty-Fourth Street. In the 1960s, trumpeter Phil Cohran, who had played with Sun Ra for several years, was operating the Artistic Heritage Ensemble out of the Affro-Arts Theater on Oakwood and Drexel Boulevards, where Oscar Brown Jr., Syl Johnson, and other musicians would come through to play. Cohran, equally adept at playing world, classical, and African music, was interested in the religions of the world and introduced concepts of healthy living, vegetarianism, spirituality, astrology, and Egyptology to the community that came inside the doors. 
Cohran created a new instrument he called the Frankiphone, an electrified kalimba, which he would play in the band using a melodic system. And occasionally, young drummer Maurice White would come by, sit by Cohran's band's side, and absorb the happenings. 
Alto saxophonist Don Myrick played in a student band at Crane Junior College called the Jazzmen, which featured Louis Satterfield on trombone, Charles Handy on trumpet, Fred Humphrey on piano, and Ernest McCarthy on bass guitar. One day, Maurice, who was studying medicine at Crane, passed by the band room as the Jazzmen played. He became fixated on the drum chair and had an epiphany. He gave up on his medical dreams, much to the dismay of his father, a doctor, and enrolled in the Chicago Conservatory of Music, where he would attend classes from seven to ten in the evening, while playing blues, R&B, and jazz at premier jazz clubs around the city at night. In the early '60s, Maurice joined the Jazzmen on trap drums.
After Cohran left the Artistic Heritage Ensemble and the theater in the late '60s, the Jazzmen merged with the remainder of the Artistic Heritage Ensemble to form the Pharaohs (some of whom, like Satterfield, Myrick, and Ben Israel, would later join Earth, Wind & Fire). The Afrocentric, quasi orchestra adhered to the same clean-cut lifestyle as the AHE and recorded the polyrhythmic treasure The Awakening in 1971. In 1996, the Luv N' Haight label would release In the Basement, a collection of live tracks from 1972 and studio tracks from 1971. (That's also them playing on the Afro Sheen and Ultra Sheen commercials.) 
But Maurice had left the Jazzmen in 1963 when he got a call to play on a session for Betty Everett's soul classic "You're No Good" and started doing other sessions for her label, Vee-Jay Records. When producer Roquel "Billy" Davis hired Satterfield as a studio musician at Chess Records, Satterfield recommended Maurice to come on as a drummer.
At Chess, Maurice worked sessions on hits from Fontella Bass's "Rescue Me" to Billy Stewart's "I Do Love You" and "Sitting in the Park," among hundreds of other R&B, doo-wop, and blues sides. Working closely with the star act on Chess, the Ramsey Lewis Trio, Maurice—humble and so reserved that he would talk in a whisper—would constantly pepper Ramsey with questions about the music industry. 
"He would ask, 'You have a publishing company?' " says Ramsey. " 'What is a publishing company?' " Ramsey remembers him being shy, but inquisitive. "The next time he bumped into me, he'd say, 'You have an agent. What is that? You have a manager? What does he do?' This went on for several months."
Maurice was also becoming good friends with Chess's staff arranger, the classically trained multi-instrumentalist Charles Stepney. Minnie Riperton was working as the secretary at the label and recording background vocals for many of the label's albums before becoming a lead vocalist for the psychedelic sextet Rotary Connection.
In 1966, when the Ramsey Lewis Trio lost bassist Eldee Young and drummer Red Holt, Ramsey asked Maurice to step in: "I knew Maurice could play those drums," Lewis says, adding that Maurice brought another color to drumming, playing in a variety of tempos and various drum licks, influenced by a fusion of R&B, classical, and gospel music.
After they had been on the road for about three years, Maurice began to open up and confided in Ramsey that he wanted to start his own group. "In my mind, I'm thinking he means a jazz quintet or a trio," Ramsey says from his home in Chicago. "He tells me, 'We're gonna play jazz, R&B. We're gonna have choreography, some magic, a horn section.' He just kept going on and on. I thought he had had a sun stroke."
It didn't help that Maurice was so shy. At the end of the set, when it was time to take a bow, he would only halfway stand up. When he did his kalimba solos, Ramsey urged him to go to the front of the stage and play into the microphone. "It was like pulling teeth," Ramsey remembers. "Finally, when he did, he got such a huge response that he kept doing it. He started coming out of his shell."
On tour around the world, they were together almost every day, and Maurice would carry a daybook where he would jot down ideas—musical, spiritual, and philosophical. In his travels, Maurice noticed that college kids were looking for something different—a new, inspiring sound for a burgeoning free form of expression. One day, he outlined on paper in his daybook what that sound would be and what the band would entail. There were nine members.
He hooked up with two friends, keyboardist Don Whitehead and singer/songwriter Wade Flemons, who had written and sung the hits "Here I Stand" and "Easy Lovin' " and, later, cowrote "Stay in My Corner" for the Dells. Together they formed a songwriting team, Hummit Productions, composing songs and commercials. They evolved into a band they named the Salty Peppers and scored a regional hit with the single "La La La" on the Hummit label as well as on the TEC label in 1969. Capitol Records picked it up and rerecorded it as "La La Time" for national distribution.
When the second single, "Uh Huh Yeah," didn't do as well, Maurice decided to take a risk and leave the Ramsey Lewis Trio, where he had already made a name for himself. He planned to leave Chicago for Los Angeles, where he felt he could fill the void for a new audience brimming with musical, technological, and cultural possibilities. Shyness aside, he was supremely self-confident. He knew exactly what he wanted. He just had to convince everyone else.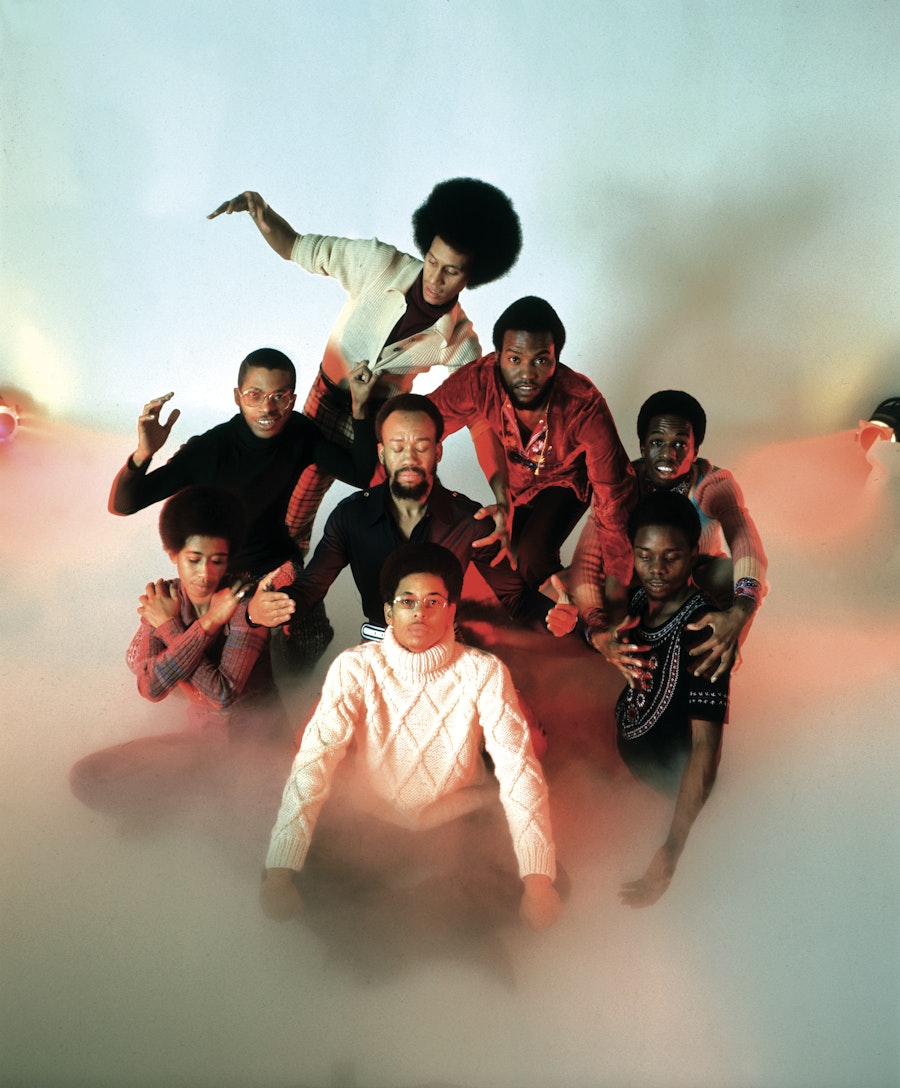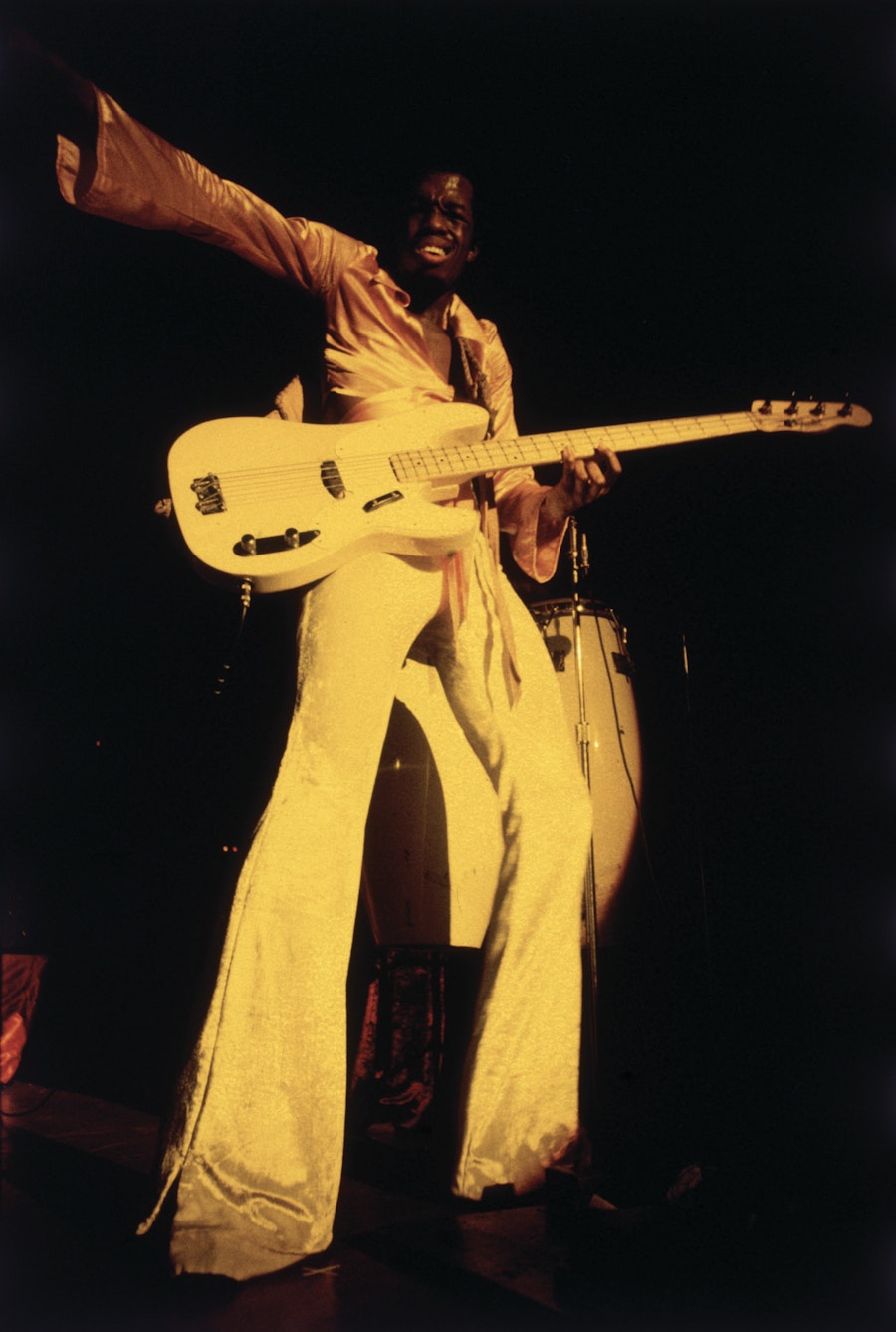 Jazz singer Sherry Scott, a native Chicagoan, was preparing to head out to L.A. in 1970 when Maurice called her looking for a female member of a new band he was pulling together. She and Maurice rode in his slope-back, pointy-tailed burgundy '69 Buick Riviera out to Los Angeles. Whitehead and Flemons, along with a local recruit, percussionist Yackov Ben Israel (Phillard Williams), rode behind them in a Volkswagen bus. 
Maurice then called his nineteen-year-old brother Verdine, who had just enrolled in college and was learning the bass from Louis Satterfield, and asked him if he would come out to L.A. to join the group as the bassist. Verdine ditched his college plans and came along for the ride.
Maurice held auditions in L.A. and added trumpeter Leslie Drayton, guitarist Michael Beal, tenor saxophonist Chester Washington, and trombonist Alex Thomas. Maurice now had the members he envisioned. After seeing an astrologer, he named the group Earth, Wind & Fire after elements of his astrological chart. 
Most of the band lived in a two-bedroom apartment together in a complex where musicians Doug Carn, his wife at the time, Jean Carn, and Janis Joplin rented apartments. Everything was a communal effort—songwriting, cooking and eating together, and traveling together on a tour bus seven days a week. Nineteen-year-old Scott, the only female in the band, already had two kids; her oldest son was four years old as she traveled with them. Scott chuckles, "I heard every story about pussy and every story about sports." 
Maurice was intent on having the fledgling band stand out from other funk bands, not just musically, but spiritually. He had them adhere to a strict vegetarian diet. No drugs. No drinking.
Ex-NFL great and actor Jim Brown, co-owned a management company and got the band gigs around town. They were experimenting with their sound, adding layers of funk, Latin, African, and Cuban rhythms, and free-form jazz. Maurice made a demo for the group, shopped it around, and Joe Smith of Warner Brothers eventually signed them. They cut their first album with Joe Wissert as the producer.
Released in 1971, the self-titled debut featured freewheeling arrangements and a message-laden, electric-guitar-heavy love song, "Fan the Fire." The second album was released that same year; The Need of Love got them their first Top 40 hit with Motownesque crooning on "I Think About Lovin' You," a funk ballad written and sung by Scott. The album also featured background vocals from Jean Carn, Doug Carn on organ, and a ten-minute free-jazz, psychedelic piece, "Energy," with a trumpet solo from Oscar Brashear. The new fusion sound appealed to both the acid-dropping hippie crowd and the hard-core funk, James Brown revelers. Black and White college kids were hooked.
Radio was harder to convince, but with free-form FM, Black DJs had unprecedented influence. Perry Jones, as the promotion director for Warner Brothers, created a new paradigm by having Earth, Wind & Fire and other acts come in to record stores owned by Black DJs for autograph signings. Jones would ship the DJs records to sell in their stores so they could sell the product directly. "That way, they could make their money without getting involved with payola," Jones presumed.
But at times, Jones, who later managed Prince, promoted the product the old-fashioned way. He drove up to Black radio stations in his 1969 Triumph TR6 with his long maxi coat rippling in the wind, his long scarf wrapped around him twice, his knee-high riding boots, crushed-velvet slacks, black driving gloves, and his heavy mailbag full of records. He would go up to the DJs, reach in his bag, and hand them some cocaine. "That was the way of doing business back then," he says. 
Not all Black audiences were ready for Earth, Wind & Fire's experimental sound and their Black hippie style. Still nostalgic for the clean-cut look and precision dances and vocal harmonies of doo-wop groups, some Black audiences weren't ready to comprehend the carefree transformation of jazz into R&B into funk. When Jim Brown brought them to play Maverick's Flat in California, they were booed so badly, the owner had to turn the lights out halfway through the show. They were booed again in Philly at the height of the Sound of Philadelphia's R&B reign: They were booked to play a gig for DJ Georgie Woods, who held a poker game in the back room at the Uptown Theater every Saturday night where all the new R&B acts would come through. Although the group was getting airplay in Philly, the heavy R&B crowd still booed them and threw popcorn at them.
"We were, like, West Coast freaks." But Jones says Maurice was undaunted. "He knew what he wanted. He knew where he was going."
As they worked on their second album, a young author and aspiring filmmaker, Melvin Van Peebles, came in to meet them at the recommendation of his secretary Priscilla Watts, who was dating Maurice, and asked the group about doing a soundtrack for his movie, Sweet Sweetback's Baadasssss Song. Van Peebles was looking for a group to play the music the way he wanted it. He would produce, compose, direct, and write all of the music himself. "Since I had no money, I used good music as my selling tool," Van Peebles says on the phone from his apartment in Manhattan. "This had never been done before. Then everyone else copied." 
Recorded on Stax Records, the resulting album featured a seven-minute gospel, jazz, and spoken-word title track, "Sweetback's Theme," which was on heavy rotation on Black radio. They sold the album in the foyers of the theaters, and it reached number thirteen on Billboard's soul LP charts. The album sold the film, and the film sold the album.
Scott says she received a check for twenty-five dollars for that album. Twenty-five dollars was a generous memory, according to Verdine, who says the band's check for $500 bounced. Scott says she watched Van Peebles get his ribs broken on the set one day by some unsavory people that loaned him money for the film. 
The group was struggling financially, and after three albums, though their concerts were filled with White college kids, they weren't getting the crossover radio play they'd anticipated and needed. And the label didn't know what to do with them. "There was no such thing as a pop category when we put the band together," says Scott. "Warner Brothers didn't know what to do with us. If you were Black, you were automatically categorized as R&B, jazz, blues, or gospel. Friends of Distinction, 5th Dimension, and Rotary Connection, all of us helped to create a pop category." 
The band was antsy about getting a break. Some say they were disgruntled about not getting publishing money for songs they had written, others left for greener pastures, while some members say that Maurice single-handedly fired everybody.
To add fuel to the fire, Warner Brothers hired a new sales director that wasn't exactly excited about the Black product. "The first thing he told me was, 'I don't like Earth, Wind & Fire, and I don't like niggers,' " recalls Perry Jones, a self-described country boy from Des Moines, Iowa. "I've only cried twice, and that was one of them." He was ready to quit. "Mo Ostin came down and talked to me about how this was a new era and how there were some people that were still prejudiced and didn't understand what Maurice was trying to do, and he apologized for them. But he warned me that I would have to learn to endure this."
Meanwhile, Maurice's vision wouldn't allow for any roadblocks. At a time when Blacks were still mostly relegated to the chitlin circuit and small venues, he wanted to sell out large arena venues like the Beatles and Rolling Stones. His manager, Bob Cavallo, was telling him it was possible, but he needed a younger, newer sound. 
At the same time Jones was getting ready to quit, he got a call from Maurice. It was around Christmas, 1971. On the other end of the line, sounding worried, Jones heard: "I had to break up the group. I don't know what I'm going to do."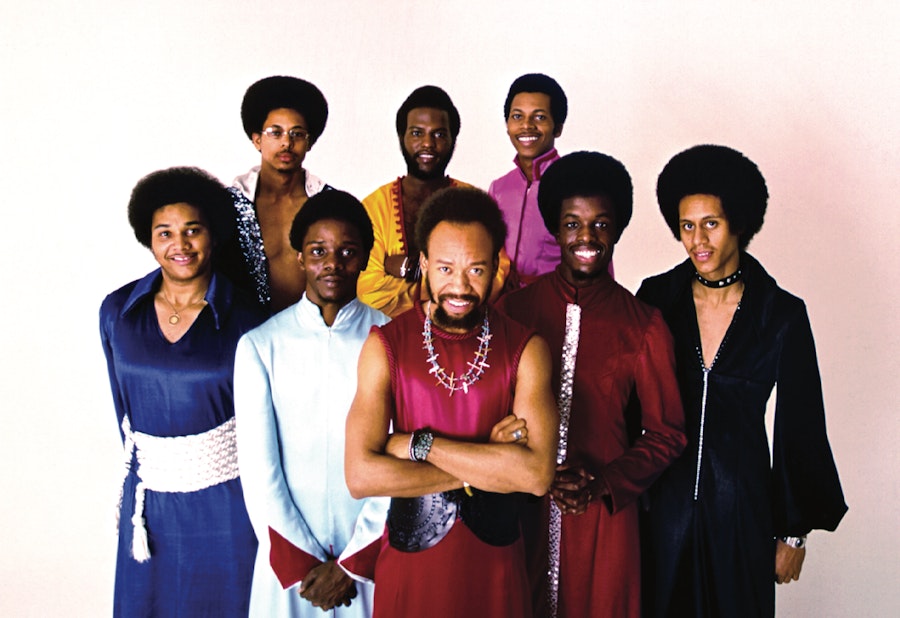 We were, like, West Coast freaks. Perry Jones
In early 1972, Maurice and Verdine were living in a rented house near Tower Records in Hollywood, starting from scratch, and putting a new band together. At the recommendation of Philip Bailey, keyboardist Larry Dunn had flown in from Denver for an audition. "I learned the first two Warner Brothers albums by ear," says Dunn. "I came in, whipped out the Fender Rhodes, played some songs, and we all looked at each other. And that was it."
Dunn, saxophonist Andrew Woolfolk, and Philip Bailey had worked together in a group called the Mystic Moods back in Denver, Colorado, and would gig at 23rd Street East before they created the band Friends and Love. The band would cover all kinds of music from rock songs from groups like Three Dog Night, Rare Earth, and Blood, Sweat & Tears to folk and jazz from Carole King, Hugh Masekela, and Ten Wheel Drive.
Denver, a breakout market, was at the dawn of the hippie generation. Rock shows would come to Mammoth Gardens, with artists and bands like Country Joe and the Fish, Janis Joplin, Santana, and Eric Burdon and the Animals. Jazz giants and other Black artists were playing mostly at the historic Rossonian Hotel in the Five Points neighborhood. Bailey, Dunn, and Woolfolk brought an assorted mix of influences to the group.
"When I first heard EWF, it was an album with a white cover. It didn't have any pictures on it. I didn't think these guys were Black," remembers vocalist Philip Bailey, who was given the album by Perry Jones, who'd met him when Friends and Love played at 23rd Street East. Philip was blown away by Earth, Wind & Fire's musicianship: "It was so unlike anything I had heard Black groups do. We started doing their music before we actually met them."
A former choir director, Philip was heavily influenced by gospel, jazz, and rock music, and his trademark falsetto was born from admiring the tonality of Dionne Warwick and Mahalia Jackson. When Friends and Love broke up, Philip packed up and drove, with his wife and two-month-old son, through a snowstorm out to L.A. to become the musical director and percussionist for the gospel group the Stovall Sisters before Maurice approached him about joining the band.
Jim Brown introduced Maurice to Jessica Cleaves, a classically trained vocalist and instrumentalist who was living with Brown at the time and singing with the group Friends of Distinction (which Brown was managing). Cleaves signed on to replace Sherry Scott.
Next, Maurice held more auditions and added saxophonist Ronnie Laws, guitarist Roland Bautista, and drummer Ralph Johnson. The new group would gig around town. "We just practiced all the time; that's all we did," remembers Dunn. "We were starving, but Maurice would turn gigs down. He was like, 'If we play these small gigs, you ruin the mystique. Those same people ain't gonna pay fifteen dollars to see you at the Forum.' He had vision."
Bob Cavallo and Joe Ruffalo, who had gained fame by managing John Sebastian, managed the band and set up an audition for Clive Davis who ended up buying their contract from Warner Brothers and signing them to CBS/Columbia. Released in 1972, Last Days and Times was the band's first album featuring the songwriting talents of Skip Scarborough on "I'd Rather Have You," which spotlighted the vocals of Jessica Cleaves. And at the suggestion of Philip, the group did a cover of Pete Seeger's folk peace treaty "Where Have All the Flowers Gone," turning it into a soulful, bluesy anti-Vietnam exclamation. The album was the first to have Maurice on the kalimba out front, another "voice" to add to the melody.
By the time they were ready to record the next album, Head to the Sky, Ronnie and Roland left and were replaced respectively by Andrew Woolfolk, who had been studying saxophone in New York with Joe Henderson, and Johnny Graham, who had been playing guitar with New Birth. Maurice also added guitarist Al McKay, a child prodigy and left-handed guitarist who could work out the wah-wah pedal and whose first gig at eighteen was with the Ike and Tina Turner Revue—a job he landed after correcting Ike on a mistake he made on a cover of the Temptations' "Losing You." Well versed in the pop arena, he had already worked with Sammy Davis Jr., Pearl Bailey, and the Sylvers by the time he joined Earth, Wind & Fire. He was working with the Watts 103rd Street Band when Maurice plucked him. The Latin-soul title track, "Keep Your Head to the Sky"—a surefire conduit to the gods, with Philip's operatic falsetto—and "Evil," featuring Maurice's ethereal, octopus-like kalimba playing, became top thirty R&B and top sixty pop charters, their first pop-charting singles.
Head to the Sky would be Cleaves's last album with the group. After a gig in Boston, she left and disappeared, though she had warned Maurice that her husband was her first priority and that if he needed her, she would leave the group. Members say she got hooked on drugs and became a distraction, and her husband turned out to be bad news. She ended up singing with George Clinton before she disappeared from commercial music altogether. "I always thought she was an integral part of that sound," says Gerry Griffith, who was promoting the group at the time for CBS/Columbia. Maurice wouldn't hire another female vocalist after Cleaves. 
In 1974, when the group prepared for their next album, Open Our Eyes, they flew out to Caribou Ranch, owned by the manager of Chicago, James Guercio, in the Rocky Mountains. Maurice's brother, Fred White, who had played with Donny Hathaway, joined as a second drummer. Isolated and relaxing, with color televisions in each bedroom and a better mental space for creativity, the Ranch afforded the band to create one of their most eclectic albums.
Their schedule was relaxed—they would gig in the afternoons with everybody having a voice in the creative process and watch Marx Brothers' films and other movies in the evenings. They had a cook, a thin White dude they nicknamed "Mama," that would hook them up in the mess hall anytime they wanted.
Charles Stepney was on board as the associate producer for this album and Joe Wissert was the CBS/Columbia staff producer, but tensions were growing between the two. Stepney had a repertoire that included classical training, conducting orchestras, composing and arranging for musicians ranging from Terry Callier to the Dells, and incredible musicianship as a keyboardist, vibraphonist, and pianist, along with many other instruments. Late in 1969, he produced, arranged, and orchestrated Minnie Riperton's pivotal album, Come to My Garden—a tragically underappreciated album full of gorgeous ballads—and also Ramsey Lewis's 1968 album, Mother Nature's Son, a truncated cover of the Beatles' The White Album, introducing the Minimoog, an instrument the Beatles would use on Abbey Road. 
Stepney created for Earth, Wind & Fire the concept of the musical interlude, an instrumental break in between songs that lets the listener float from one song to the next and which stands alone as a break from the big musical sounds of each tune.
"He was my mentor and a musical genius. He had an amazing, profound impact on my artistic development," says Dunn, who describes his ear for music. "He was listening to a tune composed by Ralph MacDonald on a cassette and was transcribing it. I was like, 'How the hell do you do that?' He was like, 'Look, you been doing this shit as long as I been doing it; you can do it too.' "
"He used very few words to convey to Maurice what he wanted or what he heard on songs," says Ramsey. "It was a wonderful relationship."
But Stepney could get cantankerous. During a session on the Ranch, Wissert said something that didn't sit well with Stepney. No one heard what he said, but they heard Stepney's response in a slow, low, drawling bass: "Mothafucka, let me tell you some shit. What the fuck you know about Black music?"
"Exit Al McKay. Exit Larry," Dunn jokes about the incident. "People were saying, 'Uh, I think I gotta go wash my car.' And their car was in L.A. One by one, everybody exited that room. After that album, we never saw Joe Wissert again." (Though he did come back for Gratitude and following albums).
With 1974's Open Our Eyes, the group garnered their first platinum album, from the Coltrane-inspired "Spasmodic Movements" to the collard-green-funky "Mighty Mighty"—which won them their first Top 40 hit on the pop charts despite the initial reticence of radio play—to the gospel-inspired lead single and commercial breakout "Devotion" (with Dunn's piano gymnastics on the B-side on "Fair But So Uncool"). 
While the group was working on Open Our Eyes, Stepney and Maurice collaborated to work on Ramsey Lewis's 1974 album Sun Goddess. According to Ramsey, Maurice called and told him there was an instrumental tune on the album that they weren't going to use that would be bigger than "The 'In' Crowd." They took about three or four days to record the first tune, "Hot Dawgit," which Ramsey thought would be the first single. But Maurice said, "There's another tune, not really a song, more of a twelve-bar melody. But we need some voices on it." Several members of Earth, Wind & Fire worked on the session, during which Maurice said, "C'mon, Philip, we're gonna sing, 'Way-yo, way-yo...' " Maurice stopped, standing in the control booth: "I want to put another rhythm part in it." The engineer asked him where he wanted to put the clave beat, and he said, "On the solo." This song became the album's title track. Ramsey says, "You can hear him say that on the song to this day. Most people think he's saying, 'I want a solo.' "
Ramsey also recalls that sometimes when Stepney worked, he would down a whole pitcher of Kool-Aid. Other times, he would perspire so much while he was sitting down at the piano bench writing music that it looked like he had just finished digging a ditch. "We'd wonder," says Ramsey. " 'Why is he so thirsty? Why is he perspiring so much?' "
Next, Maurice got a call from Sig Shore (who had produced the classic 1972 film Super Fly, which spawned the landmark soundtrack from Chicago genius Curtis Mayfield), who told him he was producing a movie, starring a young Harvey Keitel, about a band not getting the attention they deserve by their label, in favor of a less talented but more wholesome family group. And Shore wanted Earth, Wind & Fire to act as the band.
The resulting movie, 1975's That's the Way of the World, was a well-intentioned flop. (Check out EWF band members saying lines like "You jive turkey!" and "It's the man, baby. He wants you upstairs. Like, yesterday.") With a bemused look, Verdine recalls, "I went with [Maurice] the night to see the screening. He was crying. He said, 'Aww, this is not good.' "
But the film's soundtrack, with Stepney now signed on as a full producer, was a breakthrough. While they were recording, Maurice told producer Gerry Griffith to come to the studio, because he wanted to play him something. "He played me this ballad, and I just totally freaked out," remembers Griffith. "It was 'Reasons.' He played me the next song. It was monstrous, incredible. It was 'That's the Way of the World,' and it wasn't even mixed yet. I have never since had that kind of feeling about a song. Even now, I play it and I get tearful."
The album cut across racial and cultural lines, making them global superstars. With the iconic striking-a-pose cover, the album solidified their sound and became a number one U.S. pop and R&B hit, featuring the full lineup of the Phenix Horns—Don Myrick, Rahmlee Michael Davis, Michael Harris, and Louis Satterfield. The album featured the number one hit "Shining Star," which would earn them their first Grammy. Exceeding the 1975 album sales of CBS/Columbia stars such as Barbra Streisand and Pink Floyd, the LP, according to Rolling Stone, sold nearly 1.9 million copies by January 1976, "making it the label's score of the year."
With the extra money, they were able to hire costume designer Bill Whitten to create their elaborately designed African outfits, Doug Henning as a magician (with his then assistant David Copperfield) to provide stage effects, Japanese artists like Shusei Nagoaka to design the covers, and George Faison of Wiz fame to choreograph the shows.
Maurice, no stranger to the allure of groupies, managed to keep the young band grounded and drug free despite their success. Dunn remembers, when on tour in Germany, Roland Bautista and Don Myrick were fighting over a woman. Maurice got wind of it and entered the hotel room. Disgusted at the scene, he growled, "What's going on? Are we here for the music or the bitches?"
"The bitches!" an eager voice shouted. Dunn, the clown of the crew, had answered without hesitation. Instead of getting angrier, Maurice cracked up. He was laughing so hard, he turned red. They later went onstage and had one of the best shows they ever had, according to Dunn.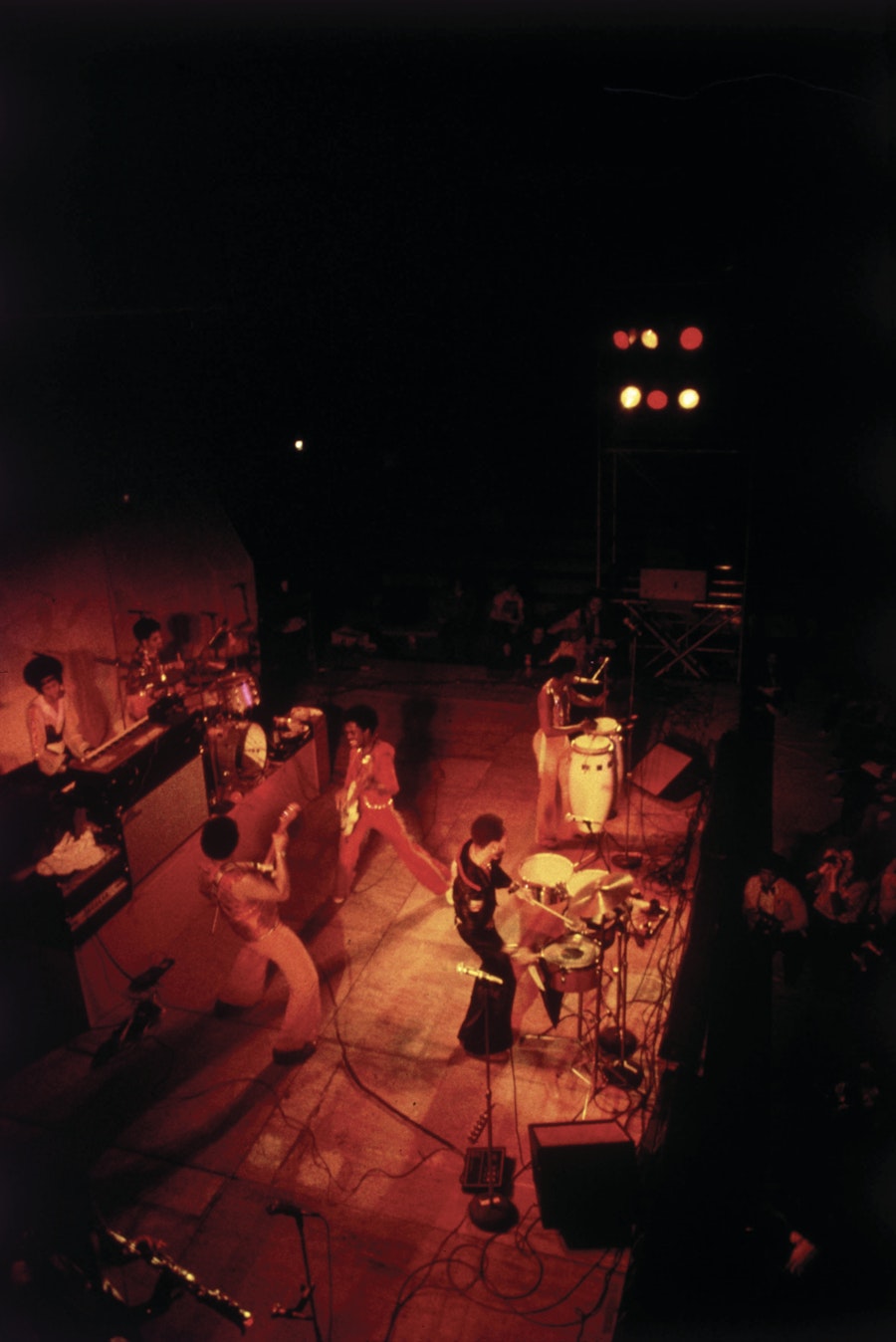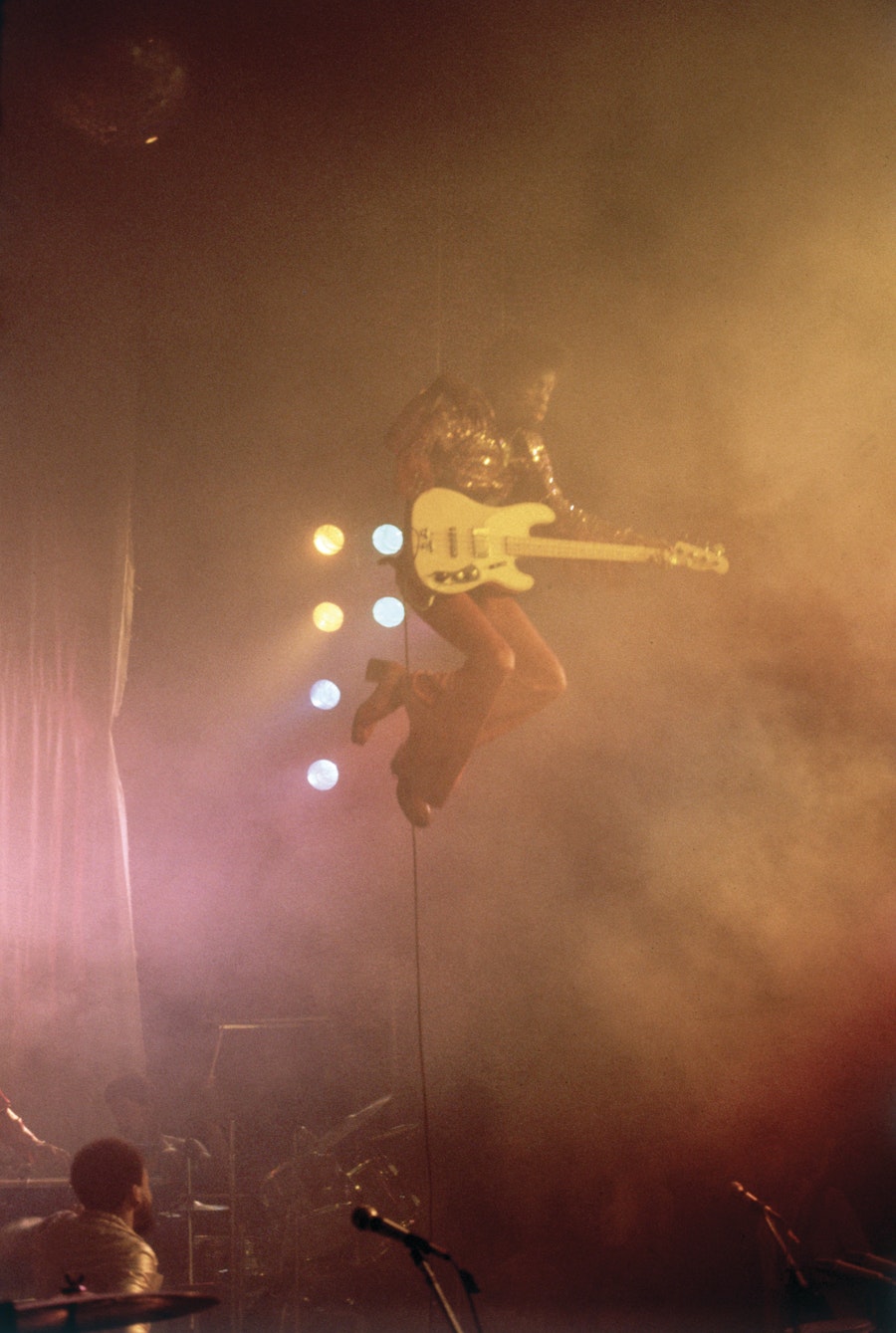 CBS/Columbia, riding on the momentum of That's the Way of the World, was looking to score another hit, and they wanted one quickly. Maurice and Joe Wissert decided on an album of live sessions from tours around the world and compiled the music. They went into the studio and recorded two studio tracks, "Can't Hide Love" and "Singasong." The resulting album, 1975's Gratitude, was a multiplatinum success.
With the increasing success, Maurice created Kalimba Productions, distributed by CBS/Columbia, signed the all-sister girl group the Emotions, and coproduced their 1976 LP Flowers and 1977's Rejoice, with the latter going platinum due to the smash single "Best of My Love." He also signed Deniece Williams, a former backup singer for Stevie Wonder's Wonderlove, and coproduced the 1976 R&B necessity This Is Niecy. 
Earth, Wind & Fire's next album, 1976's Spirit, a blend of spiritual sermons and romantic epiphanies, would be their most emotionally significant. The record label took out a billboard ad to promote it that read, "The finest band in America." The music for the title track had been written and recorded years earlier by Dunn. Right after he finished, the normally gregarious and goofy musical director was depressed. He had a feeling of impending doom, but couldn't put his finger on why. Dunn ignored these feelings and gave Maurice the track, who shelved it for three years. White finally unearthed the piece of music and wrote the lyrics and melody and titled it as he and Stepney prepared for production on the Spirit album. It was going to be Stepney's signature song. "The day we recorded the basic track for that song at Hollywood Sound," Dunn remembers, "I get a phone call: Charles Stepney just passed away from a heart attack." His mind raced three years back. "That's why I was so discombobulated that night I wrote it," Dunn says. "I made the connection right away."
Stepney, who had lived two blocks from Ramsey's house, used to stop by all the time on his way home. Sometimes, Stepney, his wife Rubie, and the children would stop by to barbecue. "I would hear Rubie say, 'Did you take your medicine today?' " says Ramsey. "But you know, we're all partying, so we're like, 'Whatever.' But when we heard Rubie talk about his high blood pressure and diabetes and not taking his medicine, we should have been like, 'C'mon, man, we need to talk.' "
Right before Stepney died at forty-five, he was in negotiations to work with Michael Jackson and Barbra Streisand. "If he had lived," Dunn muses, "he probably would have been bigger than Quincy."
Thomas Washington aka Tom Tom 84 took over arranging duties to finish the Spirit LP, which they dedicated to Stepney. It featured poetic ballads, like the soul-stirring "Imagination," the roller-skating jam "On Your Face," and the gold single "Getaway."
Meanwhile, they were breaking Elvis Presley's attendance records at big arenas. After 1974's Open Our Eyes, their sound, like the precision of a jazz musician, got tighter and tighter. By the time they recorded the studio side of Gratitude, their lyricism had been perfected. Not only was Spirit a multiplatinum seller, the next albums—All 'n All (1977), The Best Of (1978), I Am (1979), and Raise! (1981)—were back-to-back multiplatinum successes, slipping them fast into superstardom with a timeless catalog of hits: the cosmic wonderlands of "Serpentine Fire" and "Fantasy"; sentimental ballads like "I'll Write a Song for You," "After the Love Has Gone" (cowritten by David Foster), "Let Your Feelings Show," and "Be Ever Wonderful"; the soulful Beatles cover "Got to Get You Into My Life"; and CBS/Columbia's answered plea of a disco hit, "Boogie Wonderland" and "Let's Groove."
All that commercial success was coming at a cost. Under more pressure than ever from CBS/Columbia to make hits, they were now constantly competing with themselves—creatively and against their past commercial success. They were starting to feel like they were selling out. Their core Black audience from their early albums—accustomed to a variety of songs from jazz, rock, and funk fusion to pop ballads, and eight-minute songs in 7/8 time signature, all on one album—were feeling similarly. 
Their stage show had grown from needing four tractor-trailers to twelve, plus two planes, which, combined with costuming costs and paying the crew (that included at one point upwards of seventy-eight people), was keeping Maurice in debt. Money made from tours went directly back in to handle production costs.
Faces, a double album cut after they returned from a trip to Egypt, resolved their artistic ache as one of the last albums where they sounded like themselves. But it was a commercial disappointment to CBS/Columbia. "That was one of the records I was disappointed in how it did, because I thought it was the last of our great records," Bailey reflects.
After Faces, Al McKay was the first to leave. Raise!, the first album without the pop sensibilities of McKay, did produce the aforementioned hit "Let's Groove," written by husband and wife team Wanda and Wayne Vaughn (of the Emotions and the Brothers Johnson, respectively). Musically, the album, like the country engulfed in Reaganomics, was more conservative. The horns moved to the background, synthesizers replaced studio sessions. Being courted by other musicians like Phil Collins, the Phenix Horns were on the verge of quitting after being put on suspension for showing up late for a session. They quit after the Let's Groove Tour, though band members say they were let go to save money. Larry Dunn left soon after. After 1983's Electric Universe (which included the single "Magnetic") stalled at number forty on the pop charts, a disappointment after their multiplatinum success, CBS/Columbia wasn't happy, and neither was Maurice. After touring for nine years straight, putting out an album—sometimes two—a year, and producing other acts, Maurice shut it down and disbanded the group. He called it a "hiatus"; band members say they were fired. Band members who made the bulk of their money touring and from a salary were lost and broke. Entering their ninth year, some said that for the first eight years, Maurice received all the publishing rights, and without that income, touring income, or a salary, they had to start from scratch.
"No one understood the heavy financial burden Maurice was carrying," says Perry Jones who later was hired by Maurice, after promoting them for Warner Brothers, to be their tour manager. "Instead of getting sixty cents on the dollar like the White producers, he was getting twenty cents on the dollar to produce an album. And most of it went to production. At one point, the crew was making more than the band. Did he take the lion's share? Absolutely. But he gave us one hell of a career."
I'm frustrated. I'm at a Baltimore venue to see Earth, Wind & Fire, standing behind a pillar, craning my neck to see the stage, shifting back and forth in my heels, hoping that will ease the pain. There are drunk men in suits bumping into me, dancing uninhibited and wobbly to a medley of standards: "Reasons," "Serpentine Fire," "Fantasy," and "September." But that's not why I'm frustrated. That part is actually intriguing. I'm frustrated, because I know exactly what to expect. It's like Earth, Wind & Fire has accepted that the group is a moment in time. And I know damn well I am not going to hear my songs: "On Your Face," "Imagination," "Power," or "I'd Rather Have You," because that's not what this is about. I think about what if all of the members hadn't been haunted, strangely enough, by their own collective success.
Marking their fortieth anniversary this year, Philip, Ralph, and Verdine still tour as Earth, Wind & Fire, leasing the name from Maurice, who stopped touring six years ago with the onset of Parkinson's disease. They will be releasing a new album in 2011. No other Black self-contained band from the '70s still tours and records new material. 
And then I realize Maurice wanted audiences to take a higher path. He wanted them to reach the divine, and they have. Because reaching the divine requires transcending time. This story was about the beginning and end, because no one really ever remembers that. But everybody here gets that what happens in the middle makes for the moments.
The businessmen have thrown off their suit jackets and are doing some sort of conga, grabbing people they don't know—Black and White, thugs and old ladies—and dancing arm in arm, spilling beer, like they've caught the Holy Ghost.
Now I am in my apartment, and it's 1975, and I'm looking at the That's the Way of the World album cover on our living room floor or Last Days and Times on the dining room table where my father uses it—one of his thousands of albums—to separate the seeds from the weed. 
I take a beer that's handed to me to hold as some old dude attempts a spin. And I give in, joining the drunken sing-along, because Earth, Wind & Fire's moment in time is my moment in time too.