Originally published in Issue 35, 2009.
Upon my first occasion to visit the Dust Brothers' legendary studio, PCP Labs, in the Los Feliz area of Los Angeles, I stepped to Michael "E.Z. Mike" Simpson like De La Soul: "Please listen to my demo." Mike, speaking in earnest, said, "I have that demo! Hang on a second," and proceeded to fish said demo from the garbage, recounting how he received it months earlier and enjoyed the cover art. He then gave me back my cigarette-burned, Kinko's-made production with genuine concern. E.Z. was encouraging, though he'd clearly spent most of his career knee-high in Caucasian MCs, and, rapwise, it had taken its toll. Starting in the late 1980s, E.Z. Mike and his partner John King produced completely thorough slabs of funk—from big hits on Delicious Vinyl, and the Beastie's classic Paul's Boutique, to Beck's Odelay—becoming characters of pop lore along the way. As a selfless creator, Mike's always chosen to speak through his music, though not for lack of wisdom to share about the business of music. It's my absolute pleasure to relay this meander through the mind of a genre-defying sonic bard.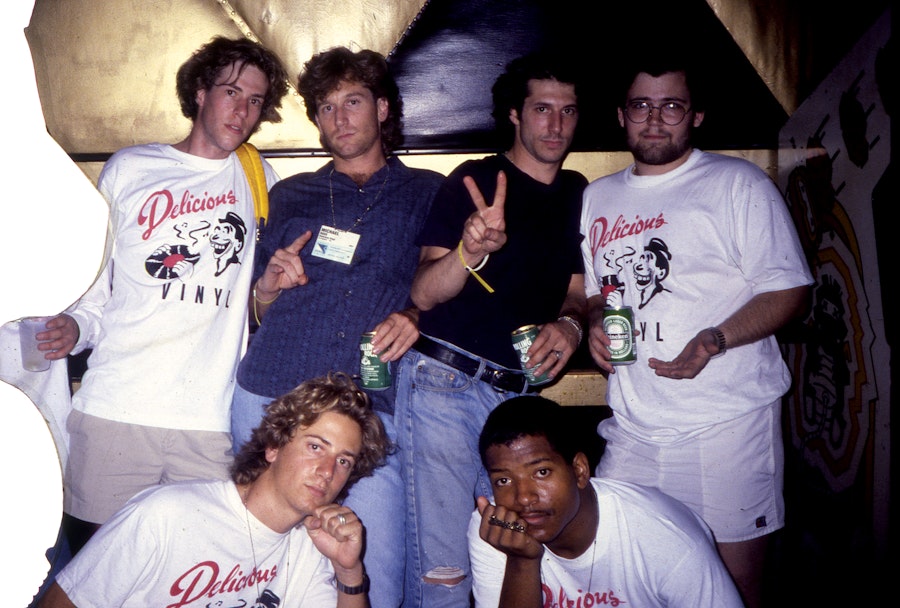 What's really going on, E.Z.? Are we in agreement that E.Z. Mike Simpson is basically a funk producer?
Yeah, it's the foundation of everything I do. My first concert was the Jackson 5 and the Hues Corporation—they had the song "Rock the Boat." That was at Radio City Music Hall, and that was pretty incredible. I was eight years old. My next concert was Kool and the Gang and the Jimmy Castor Bunch. 
Talk about that. How was Kool and the Gang?
It was the Open Sesame tour, so they were kind of getting out of the underground. That seemed like a more commercial record. But we were big fans of the Jimmy Castor Bunch too, so that was just as exciting. They sounded sick, just a sick concert. Jimmy Castor Bunch at that point was much funkier than Kool and the Gang. But Kool and the Gang are among the funkiest ever, especially the earlier stuff. Another early amazing show was Parliament-Funkadelic at Madison Square Garden, 1977, the Mothership Tour.
Amazing, I assume?
It was pretty crazy, actually. There was a lot of mayhem at that concert. Some people had rushed a door, broken down a door, and were just rushing in off the streets in Madison Square Garden. They had the mounted police on horseback inside Madison Square Garden. A couple friends of mine got beat up and got their tickets taken away from them. They were standing right next to us, and someone just punched them in the face and ripped the tickets out of their hands. I got to stay and check it out!
Were you digging on the performance aspect like the costumes and concepts at the time? 
Oh yeah, it was crazy. It was total performance art at the same time as being the most incredible music. I kind of started out listening to the Jackson 5 and Stevie Wonder and then quickly discovered the Ohio Players, B.T. Express, Con Funk Shun, EWF, Brothers Johnson. The Commodores, Madison Square Garden, the Machine Gun Tour—crazy!
My friends and I would pool our lunch money and after school go straight to the record store. Back then, it was really cool, because they had racks of all the latest current 45s, and you could just go in there and ask them to play stuff for you. They would pop on the 45, and we would make the careful choice of what new single to buy. It was better than listening stations. They would play you anything, like getting a free sample at the ice cream store. 
How about the Godfather, Mr. James Brown?
I guess when I was eleven, my mom was dating this guy who was a huge James Brown fan, and he had every record. This was 1975, but he had every record he'd made to that point, and photographs all over his apartment—James Brown black-light posters. [laughs]
You moved to Los Angeles in 1978. Did that change your musical tastes? Was the radio different, any edges of hip-hop on the radio yet?
No one had even heard "Rapper's Delight" yet; it was way earlier. I came to L.A. with my cassettes of the Treacherous Three, Spoonie Gee, Kurtis Blow, Fatback Band, who had the first rap song on vinyl with King Tim the III. My whole life was about music then. 
How did you become one of the first, if not the first, cats to have a big show on the West Coast featuring hip-hop? 
I'd been DJing in high school, so when I got to college, I started throwing parties and renting out room, setting up my PA system, and just spinning. These people from the college radio station heard me and approached me and said, "Hey, you should come do a show. You're playing some crazy shit!" So in 1983, they gave me a show, and at that point, I didn't have enough hip-hop records to fill a whole show week after week, so I was also playing funk, Parliament-Funkadelic, and even sort of current funk like Prince or Zapp. Mixing it up with the old-school Kool and the Gang. 
What year did you officially become "Fresh DJ" in the state of California, and how fresh were you?
I had the custom license plates FRESH DJ in 1980. And, yes, I was among the freshest. [laughs]
So how'd you meet Tone-Loc and bust a move to the next level?
I had guest rappers come down to the show, local rappers, and somebody brought Loc down to the station, and he had a single out at the time, "Cheeba Cheeba." We hit it off, and he heard some of my music I'd use for promotional spots where I'd read public announcements, and he liked that and asked about the music. Next thing you know, we're working together. The way the process worked was very much like the old Motown studios where the house band would cut a track and then all the Motown artists would come in and try to rock over it. Whoever did the best job got to keep the track. 
Break down the lineup.
The first person they signed was Fab 5 Freddy. The concept for "Wild Thing" came from the movie She's Gotta Have It where Fab 5 Freddy says the line, "Let's go back to my house, and we can do the wild thing." So that was the genesis of the song and term "Wild Thing." Initially, the song was written, and I think he tried to write a song about doing the wild thing… Actually, I can't remember if Marvin [Young MC] wrote it. Young MC might have written it for Freddy.
So it was real Motown style where cats were writing a lot for each other?
Oh, it was absolutely going on like that. Freddy couldn't really rap well enough to pull it off, and thank goodness. So we cut that track with Loc, and it was just genius. It was Tone-Loc, Young MC, Def Jef, these two girls Body and Soul. That was Dee Barnes who hosted a classic rap show. Oh, we also had Sheila B, the gigolo lover! [laughs]
You have a son and a daughter?
Yeah, and they love to listen to music. My son's favorite song is [Midnight Star's] "No Parking (On the Dance Floor)." [mutual laughter] I just made another copy of the Wild Tchoupitoulas for Ozzy, 'cause he scratched his other copy. Yeah…he knows what's up! [laughs]
I'm not sure people know how much DJing you did on all those records and, later, Paul's Boutique.
I was definitely influenced by the other DJs of that time, but I kind of felt like I put my own spin on it as well. I don't claim to have invented any new style of scratching. That's my favorite shit, early and still. When I hear a good scratch, I just get excited.
Did you ever grip the mic back in the day?
Oh yeah. I started out making pause tapes at home. I remember sitting in my room in California extending the break in Lakeside's jam, "It's All the Way Live." I made an extended break, and I'd taken rhymes from various other MCs and put together a little rap of other's people rhymes that I would do. There was an AM radio station, KJFJ, and they had a rap contest in 1981. So I sent in a little tape for the rap contest, and the top five people got to perform live on the air at this disco roller rink. I went down there, the only White dude in the whole place… Hundreds of people were in the place. 
I got up there onstage and did my thing, and I came in second. I gotta give it up, the girl that beat me was great, but because it was live on the air, you couldn't do anything sort of lewd. Her whole thing was completely lewd, so she really got the crowd going. I have a cassette of that performance no one's ever heard, and I'm gonna post it on my website at some point. In college, when I'd throw these jams, at a certain point, I just jump up and bust out raps, because I found it went real well with the ladies.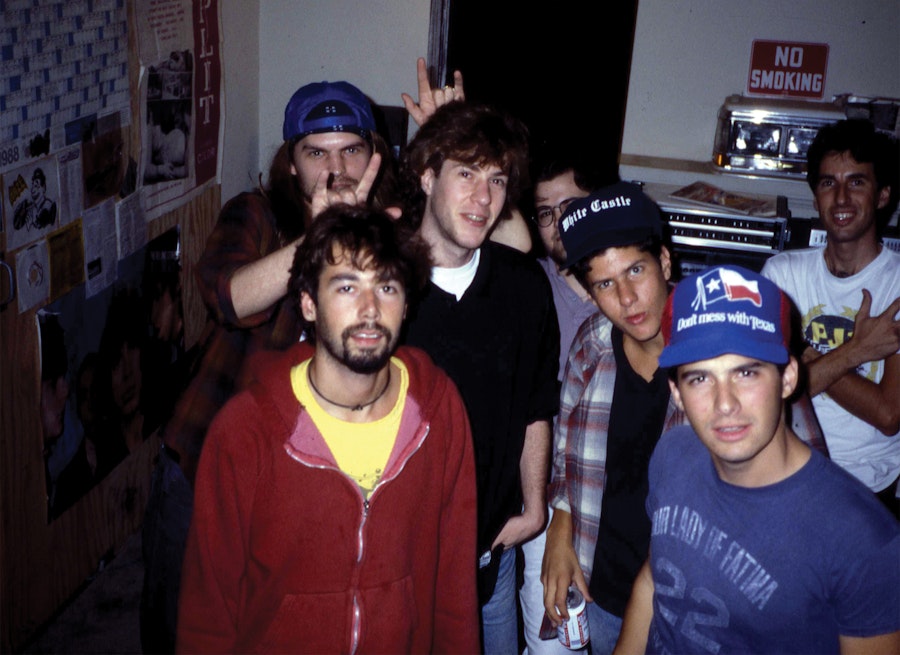 Fresh. You want to talk some Paul's Boutique?
Sure. Paul's Boutique was basically John King and I just fucking around with the technology at the time. We were putting together tracks on a four-track and using a little computer sequencer and cheesy sampler. We were laying down tracks and multitracking loops, and, you know, this was really early on before… People weren't hip to looping stuff. We were sort of the first people to take loops and layer loops, multiple crazy textures, and we kind of found as we were coming up with these tracks that were sort of more signature Dust Brothers sound, and it felt like the rapper's just didn't flow as well over some of those tracks, sort of the more basic ones that Loc and Young MC sounded good over. So we kind of put those tracks, the ones that were sort of dense and textural, we put those aside and have those just eventually be a Dust Brothers album.
We were working on one of those tracks when we met the Beastie Boys, and that kind of caught their ear. They said, "Wow, this stuff's really cool. We'd love to make a record that sounded like this. Do you have any more songs like that?" We had, like, a dozen pretty well-developed tracks we'd done out in Claremont on the four-track. We sent them a bunch of those. At the time, my record collection—I probably had, like, 250 records that were my core collection that I'd been saving since I was in junior high school. You know, that was my collection, 250 records, and it was all classic Kool and the Gang, Parliament, Chic, all the old shit mixed in with some of the early Africa Bambaataa and Heartbeat, these sort of post-disco funk/dance/hit kind of stuff that was early melding of hip-hop/club/funk/dance music that was pretty happening at the time. So I had this collection that amassed twenty years of buying records, and I knew every sound on every one of those records, so that was sort of the arsenal Paul's Boutique was created from. They dug the tracks we had sent them, and they decided to move out here to make a record, and they had similar tastes. They'd grown up listening to many of the same records, so they were into it. It seemed to be a good match.
My favorite thing about Paul's Boutique is that it simultaneously serves as a modern funk anthology and a progression of the hip-hop form. 
I was really conscious of the fact it wasn't going to sell five million copies, because I knew it wasn't a pop record. And I actually had put together, in that style, tracks that were more like a hybrid between Licensed to Ill and "Wild Thing" that would have been huge for them, but they definitely didn't want to do that. I thought it was a crazy record. We never actually envisioned anyone rapping over those tracks, so, to me, it just seemed like this crazy collage of sound and crazy references. I really feel like Sgt. Pepper's Lonely [Hearts Club Band] is, to me—I'm always trying to make some version of that record.
With the tools you have and genres you work in?
Yeah, exactly… The whole album is an entity unto itself. It's a sum of its parts, and you have to listen to the whole thing, and every time you listen to it, you can hear something different. Nowadays, I hear new music, and after the first ten seconds of the song, I feel like I know the whole song already. That, to me, is the art of it—arranging it so things were constantly changing. I like the hypnotic feeling of the loop, but I think you have to break it up at the end of the measure. You know, that's, like, your payoff! You've got to come with something special.
Over the years, I've heard that different luminaries like Miles Davis and Quincy Jones are fans of your production. How's that feel?
It's incredible, because I made that music over twenty years ago and people still give me props for it, and that definitely feels good. And as the history of music has evolved in those twenty years, the fact that it shows up—like, I'm in fucking Restoration Hardware where they're selling a book of the top two hundred records of all time, and it's in there. Fuck, man, that makes me feel good. I'm proud of my work, and I remember that was my life for about three years. That's all I did all day—was look for grooves, look for another drum sound, looking for another beat!
Once Beck got into PCP Labs, he didn't come out the same; he came out real funky.
I can't take any credit for Beck's funk, 'cause he's just a funky motherfucker unto himself. Beck knows good music. Better than I do. When I started pulling out records, he'd be like, "That shit's killer, [but] check this out." And it was always good if not better. The way we worked with him was, a lot of times, going for a vibe. I'd pull out some crazy record and play it for him, and he'd say, "Oh shit, we've got to do a track like that," and then he'd write a song within that style—not copying the riff or anything, but more come up with a groove with that vibe, and then we'd use that other record as a reference just in terms of production. Try to get some of the same funky sounds. It was definitely fun, and I feel like the records that were the most fun to make ended up being the best ones. They're also the albums that other people think are the best ones I've done. Paul's Boutique and Odelay kind of stand out as the two really full albums the Dust Brothers worked on.
There are so many other unusual suspects that have come through the studio: Wesley Willis, Tom Green, Brad Pitt, Howard Stern, Marilyn Manson. You've recorded most every kind of character.
Hanson. That was one of the funkiest little jams. [laughs] When I first heard the demo tape of Hanson, it took me back to my childhood. I would come home and lip-synch Jackson 5 songs every day after school as a little kid. I heard Hanson and thought, "Oh my God, this sounds like really cool music." I didn't think it would be, like, the biggest thing in the world, as it turned out to be for a second.
I've run into a lot of different people from a lot of different backgrounds who really dig the Fight Club soundtrack. Along with the movie, it's really become a cult classic as an instrumental record. Do you feel that record now?
Oh my God, I love that one. That's definitely one of my proudest works! It was an amazing opportunity. I've always said that writing the music for that film was so easy because the footage we got to write to was so inspiring. I just felt like, in many cases, you could just sit at the keyboard, and it would write itself. It was really fun sequencing that record.
To me, the funk is the core of everything I do. To me, the thing I focus on is the bass line and the beat. To me, that's the driving force of the music—at least [the music] I want to hear. So I always start there; that's the foundation. The cool thing is, with funk as the foundation—I mean, it's incredible how versatile the funk is: you can throw anything on top of it and it works. You can throw some opera, some fucking rock and roll, jazz, punk rock on the funk. Throw some classical on there…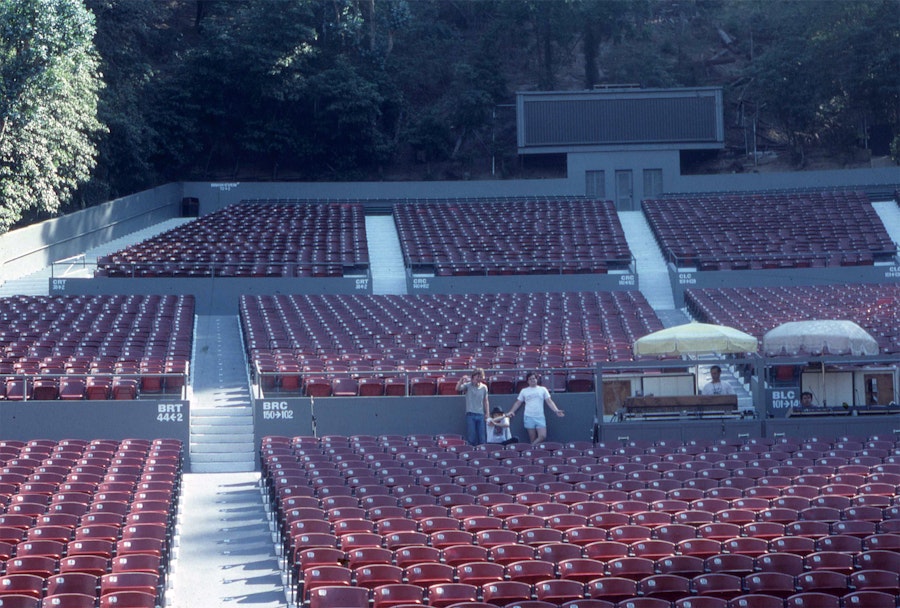 Whatever happened to The Good, the Bad, and the Ugly project?
Dan the Automator and Prince Paul, legendary producers in their own right, both geniuses and madmen at the same time. I think Dan kind of orchestrated the whole thing and got us all together. The three of us locked ourselves in a room for a week with three turntables and three samplers. And we each brought a stack of records as big as we could hold. It had to be a random stack, we couldn't select, like, ten great records; we just had to select a random stack from the pile. We put together a couple dozen tracks, and we never… I think De La Soul did a vocal on one, and then I started doing Fight Club or something, and those guys were already signed as the Handsome Boy Modeling School, so they had to make the Handsome Boy record. A couple of those tracks I did ended up on an Eels record, and those guys are credited. And the rest of the tracks, we still have them. Prince Paul, I was a big fan of his, played all his stuff on my radio show, big Stetsasonic fan, De La Soul of course; they were hugely influential. I got to give it up to Public Enemy for being hugely influential on me. All the old school, the Marley Marls, all those guys—huge inspiration.
It seems you've had a real organic career.
Yeah, I never really contemplated what the record producer did until I was kind of doing my radio show in college, and I didn't aspire to do that. I enjoyed DJing, performing live, and doing the radio show, and I like making the instrumental tracks for the radio show. I don't know, I didn't take it that seriously. Then hooking up with Loc and sort of falling into it—it was my hobby, and suddenly someone's interested in putting this stuff out. I was like, "Wow, cool." I was on the path to going to law school right before I got hired by the Beastie Boys. I really didn't consider a career in music ever until after that record. I realized, "Whoa, I'm doing this." I was able to defer law school for a year, but it took longer than a year. When we first started working with the Beastie Boys, we never knew if it was gonna be all our stuff on the record until it was done. We started out, I think, doing two songs, and by the time we were a year into it, we thought, "We're gonna finish this record."
At this point, do feel like you have anything to prove? Any plans for the future?
I've actually taken a bunch of time off to spend with my kids. I'm still enjoying that. I went in the home studio recently for the first time in a while and started messing with beats. I feel like I have at least one more masterwork in me.
There's a bunch of records I've put aside over the years that are really gems. I kind of have a few dozen records that have some incredible things. I know where they all are in storage, and I'm always kind of thinking, "I gotta dig out those records and just make that record."
I'm perfectly satisfied with the way my career has gone. I can never really think about it in terms of trying to make records as good as other records I've made. I always set out to try to make the best record I can, but the stars have to align for that magic to happen. It's not always something you can control.
Knowledge.