When Curtis Mayfield and band reached Los Angeles in 1970, they were a polished unit. Multiple performances broke up the long drive from Chicago, affording the group time and opportunity to gel musically. Mayfield was touring to support Curtis, his first solo record since leaving the Impressions earlier that year. Released on Mayfield's own Curtom Records and distributed by the now-defunct Buddha Records, the album garnered the guitarist a modest hit. Curtis coupled soulful grooves with politically charged lyrics. It was a template Mayfield would later exploit for artistic and commercial success with 1972's Super Fly. 
Mayfield was looking forward to California. In addition to beautiful weather, California offered a reunion between Mayfield and childhood friend Phil Upchurch. Mayfield and Upchurch grew up in Chicago. Their respective songwriting and guitar talents offered them entrée into the city's recording studios. Both found success early: Mayfield with Jerry Butler, and Upchurch with such Vee-Jay recording artists as the Dells and the Moonglows. Mayfield was anxious to introduce Upchurch to his keyboardist, twenty-five-year-old Donny Hathaway. Hathaway had been employed as a producer, musical director, songwriter, and piano player at Curtom for approximately the last year. He had scored a minor hit (#45 on the R&B chart) in "I Thank You Baby" (with the flip side "What's This I See"), a duet with June Conquest (Curtom 1935).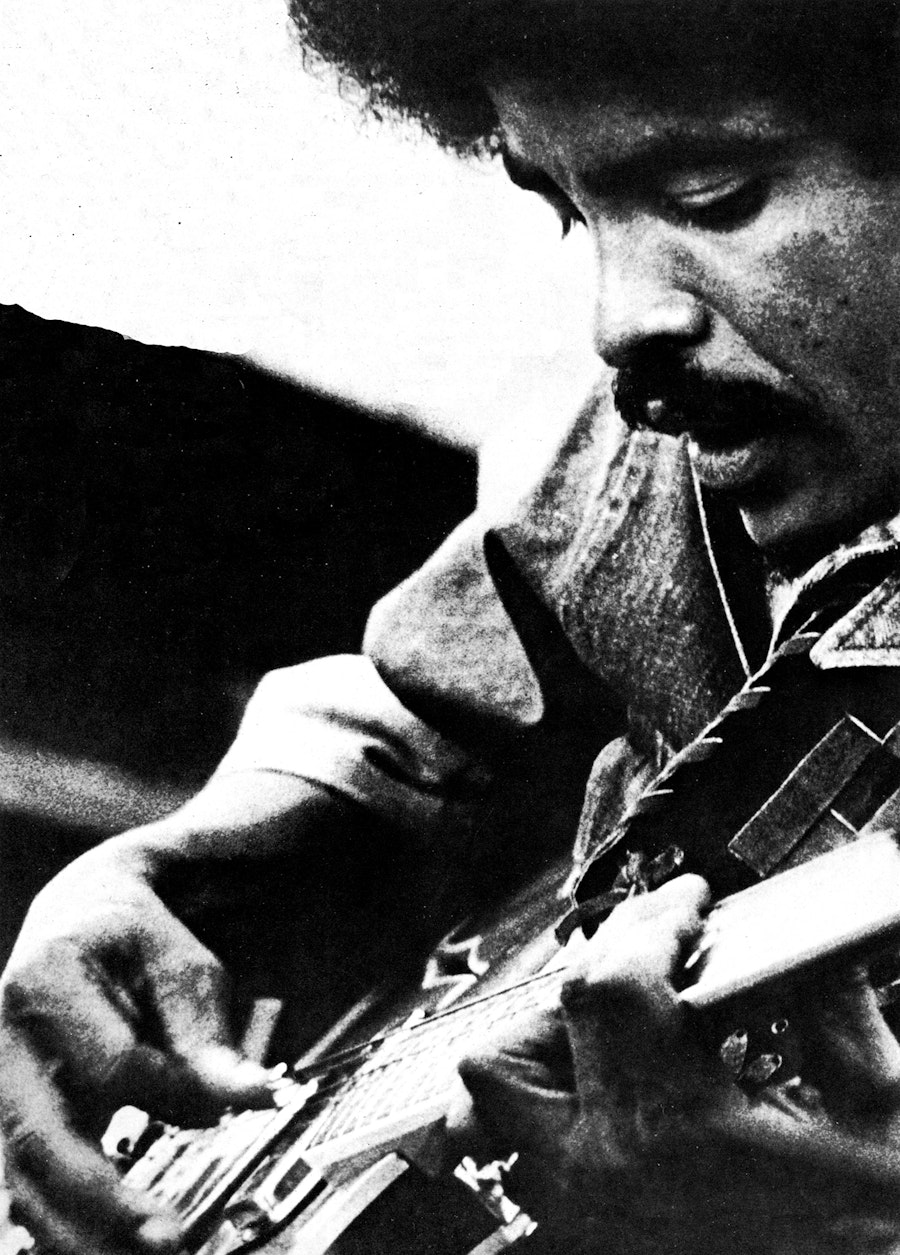 As Mayfield had suspected, Hathaway and Upchurch got along well. "Once I heard Donny, I said, 'Man, I wish you were in Chicago.' I figured I could get him some work," remembers Upchurch. As Upchurch told A. Scott Galloway in a 1995 interview (and published as liner notes for Rhino's reissue of Everything Is Everything), his faith in Hathaway's success was compounded once he discovered Hathaway could also write and arrange. "I thought he would clean up back in Chicago." Upchurch knew of what he spoke. No longer playing clubs, Upchurch had become a fixture in the Chicago studio scene. He was on staff at Chess Records, acting as producer, guitarist, bassist, and A&R man. Hathaway returned to Chicago with Upchurch. He quickly found work at Chess, playing piano on the fourth Little Milton record and Upchurch's own The Way I Feel. Although Hathaway was unassuming about his musical talents, he impressed everyone at Chess. "All it took was two chords," remembers Upchurch, "and they knew he had it." The studio work grew. According to Galloway, Hathaway worked with such artists as Carla Thomas and Woody Herman, and on jingles for Ultra Sheen cosmetics, Winston cigarettes, and McDonald's restaurants. Central to Hathaway's employability was his musical versatility.
Music had always been part of Hathaway's life. Born October 1, 1945, in Chicago, Hathaway grew up in St. Louis. He lived with his grandmother, Martha Pitts, in the Carr Square public housing project. Pitts, who worked under the name Martha Crumwell, made her living singing gospel music. The church was her main performance venue. Pitts often took her young grandson to her concerts. As a result, Hathaway spent considerable time in such churches as New Jerusalem Baptist listening to his grandmother sing. Perhaps not surprisingly, Hathaway made his own performance debut in the church. He was only three years old when he joined his grandmother to sing "How Much I Owe, Love Divine." Hathaway took the stage name Donny Pitts. He began singing and playing ukulele professionally as "the Nation's Youngest Gospel Singer." By the time he entered St. Louis's Vashon High School, Hathaway was something of a musical prodigy. And although he was known for his singing, Hathaway was quickly establishing himself as an excellent pianist. Hathaway's musical abilities earned him a fine arts scholarship to Washington D.C.'s Howard University upon high school graduation.
Hathaway entered Howard in 1964 as a music education major. Here he met a number of people who would have a tremendous impact on his life. Singer Roberta Flack, his future wife Eulaulah Vann, and drummer Ric Powell were of paramount importance. Hathaway joined Powell's trio shortly after beginning Howard. According to Powell, the group's pragmatic inspiration was financial. "Due to the high cost of living, together we formed the Ric Powell Trio and worked around the D.C. area," Powell wrote in the original liner notes to Hathaway's 1970 album Everything Is Everything. Powell's trio, rounded out by bassist Steve Novosel, was modeled after Ramsey Lewis's group. Neither as swinging as the Oscar Peterson Trio nor as introspective as Bill Evans's group, the Lewis Trio combined blues repertoire with soulful grooves for impressive results. Their sound found a place both on the popular music charts and an audience in the nightclubs. Hathaway gained valuable musical and professional experience with Powell. Although a seasoned church performer, Hathaway had played little secular music. As Powell told Galloway, "Donny knew about three popular songs at the time. The rest was religious or classical music." According to Upchurch, Powell also helped Hathaway with business. Powell encouraged Hathaway to take business matters seriously, and together they formed three music-publishing companies, Don–Pow Music, Kuumba Music, and Don-Ric Enterprises. 
Hathaway strictly played piano with Powell. He had yet to make the transition to singing nonreligious music. In fact, while playing in Upchurch's group some years later, Hathaway would sing only the Erroll Garner composition "Misty." Upchurch recalls: "I didn't have a band at the time, and I wasn't that interested in playing clubs, so when he came, I wanted to play in Chicago and make some music. So Donny was in my band as a player. He would only sing one tune a night, maybe 'Misty,' real slow and beautiful." The Upchurch group became a Chicago favorite, frequently performing to receptive audiences at such nightclubs as Barbara's Playhouse. Upchurch did more than encourage Hathaway to sing. Specifically, he introduced Hathaway to the two-octave bass Fender Rhodes, which was low enough in register to replace an electric bass guitar. Hathaway loved the possibilities of playing left-hand bass. He used it to great effect on studio recordings of "The Ghetto" and "This Christmas." Upchurch's purpose in giving Hathaway the instrument was as self-serving as it was philanthropic. Equally talented on both bass and guitar, Upchurch could switch to playing lead guitar whenever Hathaway took over the role of the bass. "I enjoy playing guitar as much as bass," remembers Upchurch. "And now I could on at least a third of the songs." 
Hathaway's musicianship developed considerably at Howard. Singer-songwriter Leroy Hutson was Hathaway's roommate at Howard. He told Galloway in a 1993 interview, which appeared in the liner notes for Rhino's reissue of Extension of a Man, "We'd go to music theory and composition classes, and the teachers would get up from their pianos and let Donny take over the class—when he even bothered to come to class! He'd sit and play Beethoven and Bach…and teach. He was way beyond most people. When he came to Howard, he had no jazz understanding whatsoever, but he assimilated it all so quickly. By his sophomore year, he was something else! Herbie Hancock would come downstairs to the practice area in the Fine Arts building to visit. We'd all crowd around and check him out, but Donny was really listening! He was absorbing his chord structures and finger movements. Herbie would leave and Donny would stay, trying to take it another step."
In addition to his studies, Hathaway was busy working with Powell, directing the Alpha Phi Alpha fraternity choir and working off-campus for Mayfield. His professional commitments grew such that Hathaway had to leave Howard prior to graduation. 
Hathaway met King Curtis through Mayfield. According to Galloway, Hathaway was en route to Washington, D.C., for an African American disc jockey conference when he met the tenor saxophonist and soul star. Curtis was impressed with Hathaway's talents. He offered him a job immediately. According to Powell, Hathaway didn't want to take the job: "Donny didn't want to be in anyone else's band. 'I wanna do my thing,' he'd say," as reported by Galloway in the liners of Everything Is Everything.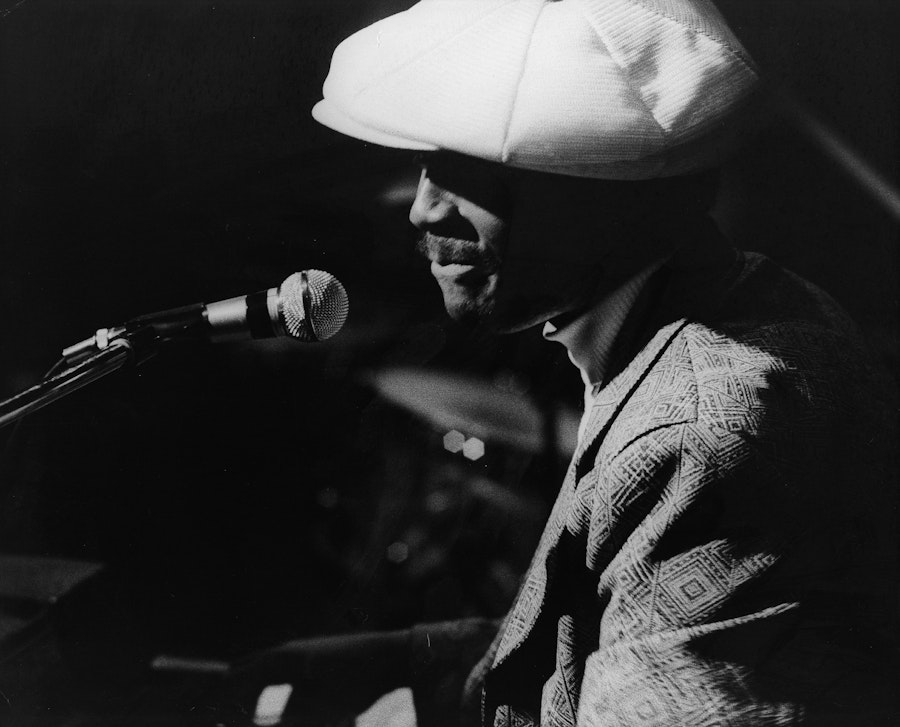 Accounts differ on how Hathaway came to Atco (an Atlantic Records subsidiary) to make his debut recording, Everything Is Everything, on January 7, 1970. Powell suggested that Curtis brought Hathaway to the label's attention. Longtime Hathaway guitarist Cornell Dupree concurs. According to Dupree, Curtis helped assemble the first Hathaway band and brought the group to Atlantic. "It was through Curtis that I met Hathaway, and I started working with him. I think I did most of his recordings," he tells me. Arif Mardin, who was a producer, arranger, and engineer at Atlantic when Hathaway recorded his first album, tells a different story. "Donny was brought into Atlantic where [producer] Jerry Wexler worked through [Hathaway's Howard University classmate] Roberta Flack," Mardin states. Despite these differing historical accounts, everyone remembers being impressed by Hathaway's now considerable musical prowess. "We were all in awe of his talent," remembers Mardin. 
Although the brass at Atlantic had tremendous faith in Hathaway, they were unsure how to best present his multifaceted talents. "This man could be extremely funky and could also write beautiful symphonic pieces," says Mardin, to whom Hathaway would give some arranging tasks, like "A Song for You." Hathaway's first two records, Everything Is Everything and Donny Hathaway, could perhaps be best described as underground hits for Atlantic. Although selling modestly and scoring no higher than #23 R&B and #87 pop for "The Ghetto," many musicians championed the albums. According to Upchurch, "Donny had the respect and admiration of musicians. Stevie Wonder was buying Donny's records by the dozens and passing them out to his friends."
Jerry Wexler proposed that Hathaway do a live recording for his third Atlantic release. Two clubs, the Troubadour in Hollywood, California, and the Bitter End in New York City, were chosen as the recording venues. The Troubadour, which had been hosting music on Santa Monica Boulevard since 1957, was the first club to be recorded in 1972. Mardin captured the event on a mobile recording unit. "I went to hear the rehearsal and sound check in the afternoon, and there was a three-deep line around the building of his fans. This was the middle of the afternoon and he didn't have a hit single at this point! It was all word of mouth." Mardin noticed that Hathaway's audience consisted largely of well-healed individuals. "The audience was the type who would go to a MJQ [Modern Jazz Quartet] concert…a sophisticated audience that appreciated the gospel, and also the modern harmonies," elaborates Mardin.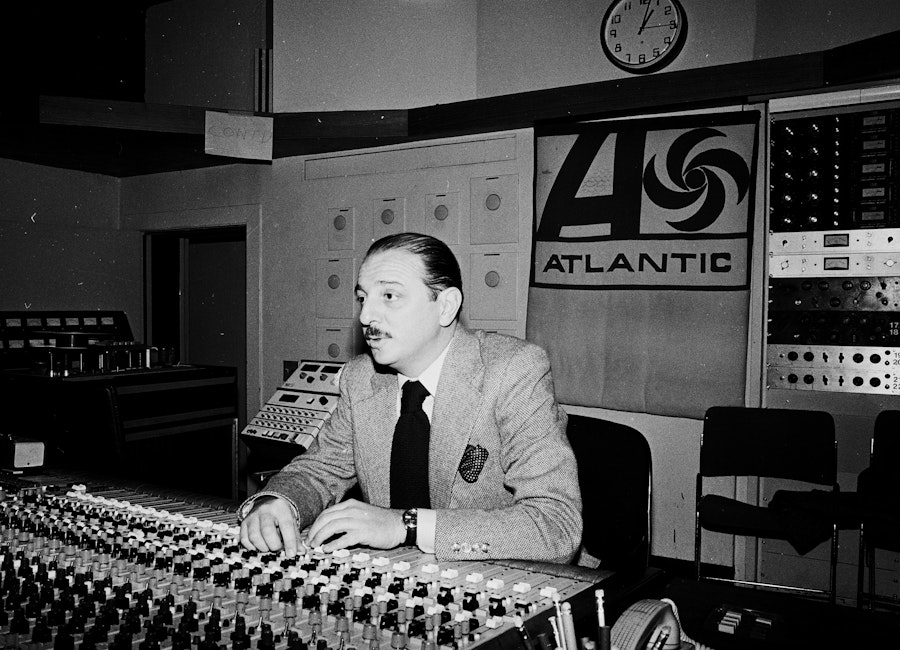 Hathaway's band for the California date consisted mainly of his regular unit. Guitarist Mike Howard (who doubled as Hathaway's road manager), bassist Willie Weeks, drummer Fred White (soon to be a member of Earth, Wind & Fire), and conga player Earl DeRouen were on both the California and New York sessions. The only exceptions are guitarists Cornell Dupree (who appears on the New York sides) and Phil Upchurch (who plays on the California tracks). 
There was little preparation that went into Hathaway's live recording. As Upchurch recalls, "He had some rehearsals, but not too many. Donny was a highly trained arranger and would write out the charts with chords and rhythms." Mardin agrees, "It was definitely loose. I think they rehearsed the themes to get it happening and that was it." Although the group employed a relaxed approach to recording, Hathaway was meticulous in his vocal preparation. "He would be like a movie director," remembers Mardin. "He would direct himself, saying, 'I have to be more in love here,' or 'This is like a church phrase.'" Hathaway's wife Eulaulah expresses a similar sentiment, via writer Galloway in the Everything Is Everything liners: "At first, he was never going to sing. No way! It was King Curtis who heard him and got on his case. They had a very good rapport, and King told him, 'Man, you'd better sing!' All he wanted to do was compose, arrange, and play. I don't believe he knew the magnitude of his voice. At some points, he would call from the road and ask, "Now, if I want to do this word on this note, or accent this vowel, what do I do?' I'd say, 'Open your mouth and do it.'"
The repertoire on Live is standard fare for Hathaway. The record couples Hathaway's original compositions with key cover pieces he enjoyed playing. Hathaway's reworking of Marvin Gaye's "What's Goin' On" begins the album. Readers may recognize the composition's theme from its presence in Grand Puba's "Baby What's Your Name." It's difficult to determine which tunes from Live were recorded where. There is no information in the liner notes, and neither Upchurch, Mardin, nor Dupree could say conclusively which tracks were recorded in New York and which in California. Upchurch, however, feels confident that he is performing on this particular version of "What's Goin' On" in Hollywood. Although Gaye's original version was released only one year earlier, Hathaway breathes new life into the now-classic composition. Hathaway's version employs a number of devices sui generis to the keyboardist. Specifically, Hathaway alters the composition's already rich harmony by adding a host of secondary chords. These chord substitutions take the ear in new directions and add a jazz flavor that was uniquely Hathaway. Interestingly, Hathaway's version has arguably become the standard version of the song, as many R&B cover bands use Hathaway's substitutions, particularly during the extended solo section.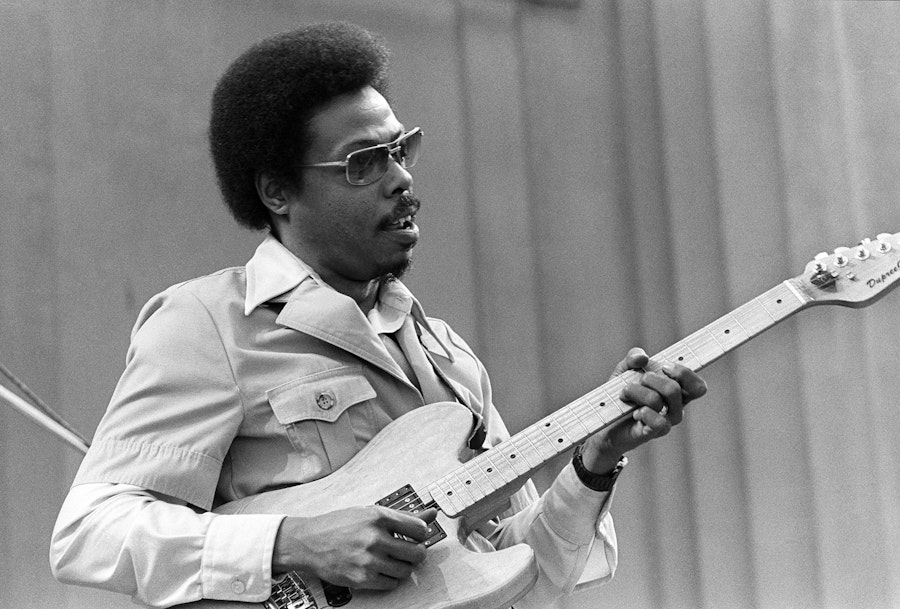 "The Ghetto" was cowritten by Hathaway and his former Howard University roommate Leroy Hutson. The composition presents a musical tour of the happier aspects of Hathaway's childhood neighborhood, suggested Powell in the liners. Given an extended workout here, the song first appeared on Everything Is Everything. This track has become one of Hathaway's most famous,  becoming a sort of surrogate African American anthem. In the live version, Hathaway uses the audience to great effect. The crowd's impromptu clapping begins the song, and audience harmony (neatly divided between men and women) ends this electrifying performance. 
An enthusiastic audience is important for the success of any live performance, of course, but the enthusiasm for Hathaway was particularly noticeable on this recording. "The crowd was into it like crazy," remembers Dupree. And as Dupree clarifies, the audience was excited by the music. "There was no alcohol served—I can remember that. All we had to drink were ice cream sodas." Mardin also remembers the audience: "When we started to record, he would play two notes and they would sing along. It was one of the most electrifying nights of my career. He had an 'A-team band'—it was incredible. We repeated the experiment in New York at the Bitter End. People were going crazy there too." Interestingly, Hathaway didn't want the crowd noise included on the final recording. He preferred to have polite applause following each song. Mardin, who produced the record, insisted the audience's reaction be included. "I thought the audience was very important…like another instrument," he elaborates. He is right. Listen in particular to Hathaway's version of "You've Got a Friend." The audience is electrifying, functioning as a surrogate choir during the chorus. Although this live version of "You've Got a Friend" was not released as a single, Hathaway's duo version of the Carole King song with Roberta Flack was his first top ten R&B hit. And perhaps more importantly, the song began a collaboration between Flack and Hathaway that would last nearly a decade, earning the duo a Grammy Award and two number one pop hits ("Where Is the Love" and "The Closer I Get to You"). 
Hathaway's later career was hit-and-miss. While he would go on to success with Flack and garner public attention for singing the theme to Norman Lear's sitcom Maude, Hathaway would have his 1973 opus Extension of Man virtually ignored, including the magnificent symphonic tone poem "I Love the Lord; He Heard My Cry (Parts I & II)." However, there were two charting singles—"I Love You More Than You'll Ever Know" and "Love, Love, Love" peaked at #20 and #16, respectively. Arif Mardin, the Berklee College of Music grad who became an Atlantic Records legend himself, suggests that Hathaway's "Someday We'll All Be Free" is destined to become an anthem.