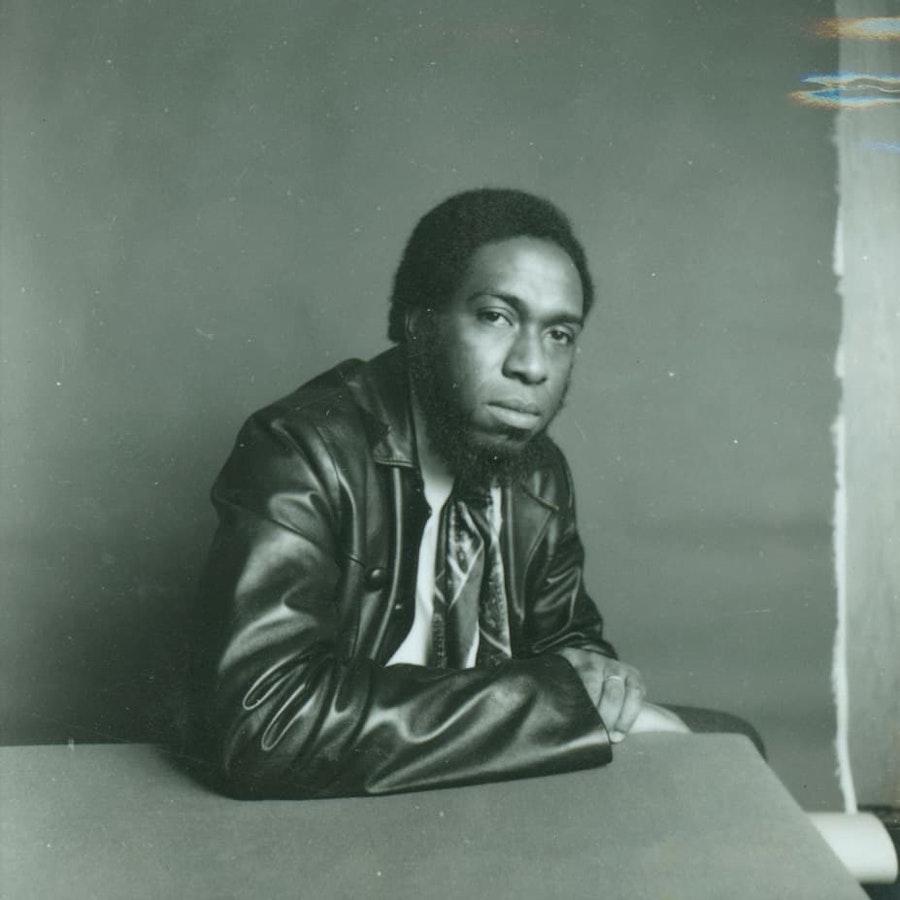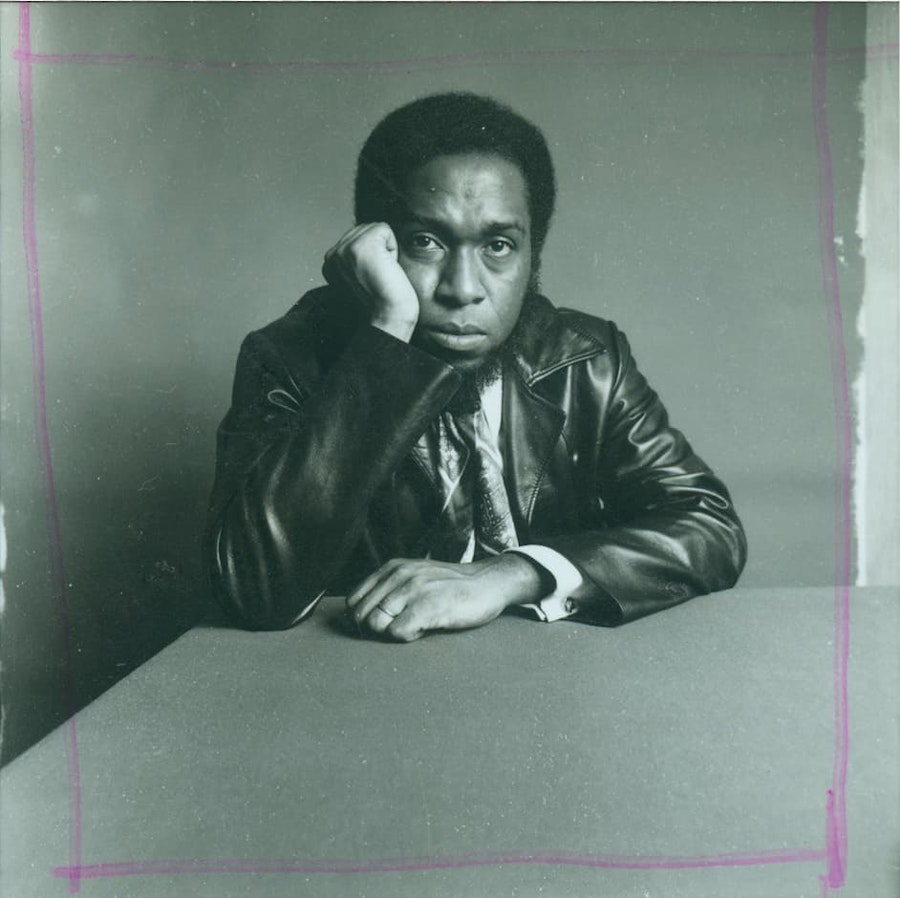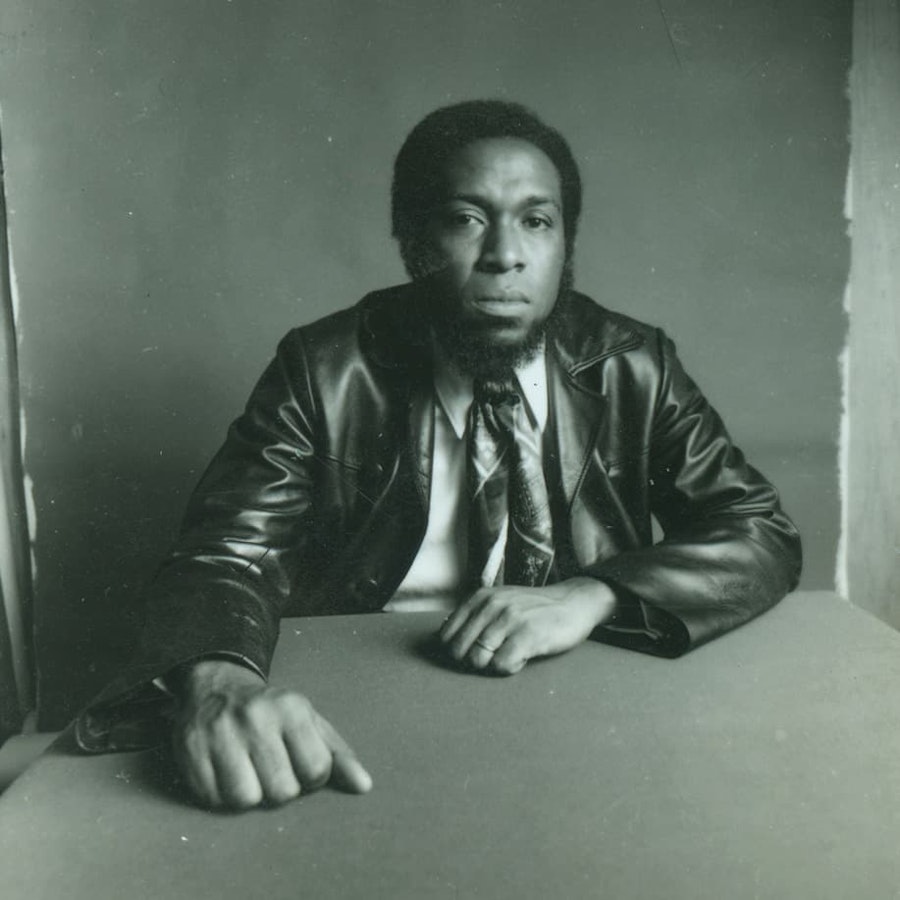 It's difficult to imagine that the mild-mannered, elderly Black man sitting behind the piano at the upscale Brooklyn Heights restaurant the River Café—the same seat he's occupied for the past thirty-three years—is the godfather of Brazilian soul music. His bossa jazz albums from the mid-'60s also stand up as the finest examples of that original yet short-lived hybrid genre. He could tell you stories about how he gigged with Jorge Ben in his early years and helped Elis Regina get her start. While Dom Salvador's responsible for notable contributions in an impressive number of genres from bossa nova to spiritual jazz to diasporic funk, it's his lifelong love of jazz that keeps him grounded and focused.
Dom Salvador was born Salvador da Silva Filho, the youngest of eleven children, in Rio Claro in the state of São Paulo in 1939. The town was large enough to have a drum teacher, but small enough that when the drum teacher left town for a better gig, the young Salvador was forced to switch to piano. After only a couple of years of formal piano training, the twelve-year-old Salvador was playing with Orchestra Excelsior, one of the four local big bands. Salvador regularly tuned in to the radio to listen to American jazz and went to the movies in hopes of catching a glimpse of one of his musical idols who were occasionally featured during the musical segments of some Hollywood films. "Growing up, I would buy jazz records, buy Down Beat—it was hard to find Down Beat at that time, my God!" recalls Salvador. "You had to go to São Paulo or Rio to get the magazine—you couldn't get it in Rio Claro."
In 1961, immediately after completing studies at the music conservatory in the university town of Campinas, Salvador moved to São Paulo in search of gigs in the thriving local jazz scene. While the rising stars of bossa nova such as Antonio Carlos Jobim, Johnny Alf, João Gilberto, and others frequently played shows in São Paulo, American jazz still reigned supreme in Brazil's booming cosmopolitan capital. "Rio de Janeiro at that time, they used to play beautiful sambas, but São Paulo was more dedicated to playing American music; they liked jazz a lot," Salvador recalls. Well-to-do Brazilian jazz fanatics would bring back stacks of records from business trips to New York, which was like "saying they went to the moon," Salvador explains. "Just rich people could afford imported records." A symbiotic relationship existed between these patrons of the arts and the local jazz musicians: "In São Paulo, we knew everything that was happening [in jazz] at that time, because there were a lot of rich people there that used to have beautiful collections. Every night when we finished at the club, we used to go to the house of some guy and listen to music until two in the morning."
Oliveira e Seus Black Boys, a popular dance band composed, naturally, of Afro-Brazilians, was Salvador's first major gig. The band was all darker than blue, but they were not all boys. Their lead singer, Maria Ignez Viera, a stunning young singer, would later become Salvador's wife, and she still is. Oliveira and His Black Boys gigged nonstop, playing bailes all over the state, embracing a mix of the contemporary dance crazes: the cha-cha-cha, mambo, the twist, samba, et cetera. Their instrumental "Dang Dang" became a dance hit and remains a samba-rock staple.
Salvador was making it as a professional musician in a successful group, but he wasn't playing music he loved. Nearly every night after his regular gigs ended, you could usually find Salvador loitering outside a club called Baiúca, which was ground zero for jazz in São Paulo. "I didn't feel too comfortable going in there, because it was very expensive, but I was always looking through the window to see the guys playing," says Salvador. Then, one evening, things changed: "After our gig, everyone went to Baiúca to have drinks and sit in. This was the first night I went inside." Close to the end of the night and after considerable urging from his friends, Salvador took a seat at the piano bench. 
In the audience that night were two of the rising stars of the Rio de Janeiro bossa jazz scene: Flora Purim and Dom Um Romão, the latter of whom Salvador came to regard as his musical guardian angel. Flora is better known today as Airto Moreira's partner in music and life, but at the time, she was married to Dom Um, Brazil's first prince of percussion. "When I played, Flora was there with Dom Um, and they liked the way I played." Dom Um had recently left J. T. Meirelles's legendary Copa 5 to form his own group, Copa Trio. With Dom Um on drums and Manuel Gusmão on bass, they were in need of a piano player after Toninho Oliveira departed in 1964. Salvador remembers, "Flora called me over to their table and asked me if I wanted to join the Copa Trio. Just like that. The next day, I went to their hotel to get all the information. Fifteen days later, I was in Rio."
Salvador spent little time getting oriented before diving into the extremely fertile Rio music scene. "When I arrived [in Rio de Janeiro] at four o'clock in the morning, Manuel Gusmão's wife took me to my room, and on the door, there was a little note for me to be at Philips [recording studio] in the morning to finish Dom Um's [solo] album." São Paulo might have been the place to play jazz live in Brazil, but most of the record labels were based in Rio. Salvador had recorded four albums with Oliveira's group back in São Paulo, but finding session work was nearly impossible. "In São Paulo, there was very little work recording in the studios, because there was a clique, but in Rio de Janeiro, it was the total opposite for me. When I went to the recording the next day at Philips, I probably saw ninety percent of my idols like Paulo Moura, Cipó, [Edmundo] Maciel, and Pedro Paulo."
Salvador went from performing in a dance band to anchoring bossa jazz's most exciting trios, playing sessions by day for Brazil's best-known labels and sitting in nightly at the legendary Beco das Garrafas (Alley of the Bottles) scene in Copacabana. Salvador reminisces about the famous alley that bossa built: "Everybody would come down and just sit in. It was very nice, because I met a lot of people in a small amount of time. I used to play there Tuesday through Saturday." Not only was the Beco das Garrafas scene great for jamming with his musical idols and showing off his chops, but the informal atmosphere resulted in some memorable musical collaborations. Jorge Ben, who was already a rising star in 1964, was a figure on the Beco das Garrafas scene and asked the Copa Trio to back him for a few live gigs. Then there was the transformation of a shy, young singer from the south of Brazil into Brazil's most beloved diva.
Salvador continues, "I remember that Gusmão came home for lunch after a television recording and said, 'Today, I met a great singer, very young singer from Porto Alegre, but she's really good.' " Salvador and Gusmão met with the young singer, Elis Regina, and decided to take her under their supervision with the plan to eventually support her at Becos das Garrafas. Salvador remembers that Elis "was very country, very square in the way she dressed," which presented a challenge as he supervised her new show for the hipster jazz set that frequented the alley's nightclubs. Jobim, Elis's future duet partner on the late bossa masterpiece Elis & Tom, was a little more blunt in his initial impressions: "This gaúcha is a bit of country bumpkin. You can still smell the barbecue on her."(1)
Elis Regina's debut at Bottles Bar was a resounding success, despite the owner's skepticism about Elis, who appeared visibly nervous during her performances. Thanks to Salvador and the Copa Trio, during this series of shows, she developed a musical style to showcase her emotionally charged performance, a format she would rarely stray from for the duration of her career. "I did her first show at Bottles and her first show in São Paulo," Salvador remembers. "Nobody knew about her [at that time]." The performances were so successful that her new record label, Philips, chose to replicate this sound on her next album, 1965's Samba — Eu Canto Assim, using Salvador's group and arrangements from the live shows.
Elis Regina rode the final bossa wave to national fame, single-handedly keeping the sophisticated style on the airwaves for a few more years through her popular TV show, O Fino da Bossa, and duet albums with Jair Rodrigues. However, bossa nova's popularity may have contributed to its own demise in that it created a tractor beam of talent from Brazil to the States. João Donato, Antonio Carlos Jobim, Marcos Valle, and many others relocated to New York and Los Angeles to cash in on the bossa bubble. Then, in 1964, less than a year after Salvador moved to Rio to join the Copa Trio, Dom Um Romão headed north with Sergio Mendes, forcing the dissolution of the trio before they recorded a full album. 
Already deeply embedded in Rio, it didn't take Salvador long to assemble a new group: the Rio 65 Trio with Sergio Barrozo on upright bass and Edison Machado on drums. In fact, this was the line up that backed Elis on her aforementioned breakout album. The Rio 65 Trio recorded two albums between 1965 and 1966. A version of this group toured Europe at the invitation of Chico Batera, one of the finer drummers to emerge from the bossa nova boom and another Brazilian expat working in the U.S. The Folklore e Bossa Nova do Brasil tour and accompanying album included a phenomenal lineup of musicians and dancers, among them a young Edu Lobo, Rosinha da Valença, J. T. Meirelles, and the first incarnation of the Salvador Trio with Batera subbing for Machado on drums. Chico Batera chimed in by email, remembering the tour: "[We] went to so many different countries within so little time. There was confusion about the different currencies, so we simplified things and just referred to all of it as plim-plims."
Back in Brazil and relaunching the eponymous Salvador Trio, Salvador was now one of the last men standing from the bossa nova boom of just a few years earlier. By the mid-'60s, Roberto Carlos and his gang of teenyboppers were storming the charts and landing Portuguese versions of American hits in the ears of impressionable Brazilian youth who lacked the patience and sophistication to appreciate the swinging instrumental bossa jazz of the Beco das Garrafas set. Most jazz players either headed north to Mexico or the U.S. to find work or embedded themselves in the dozens of recording studios in Rio and São Paulo, like jazz sleeper cells waiting for their chance to insert a progressive chord change or flourish in otherwise tepid pop sessions. Salvador augmented his trio gigs with regular studio work: "I used to work at all the major studios: Odeon, Philips, CBS, plus other labels like Continental, Mocambo, and Copacabana."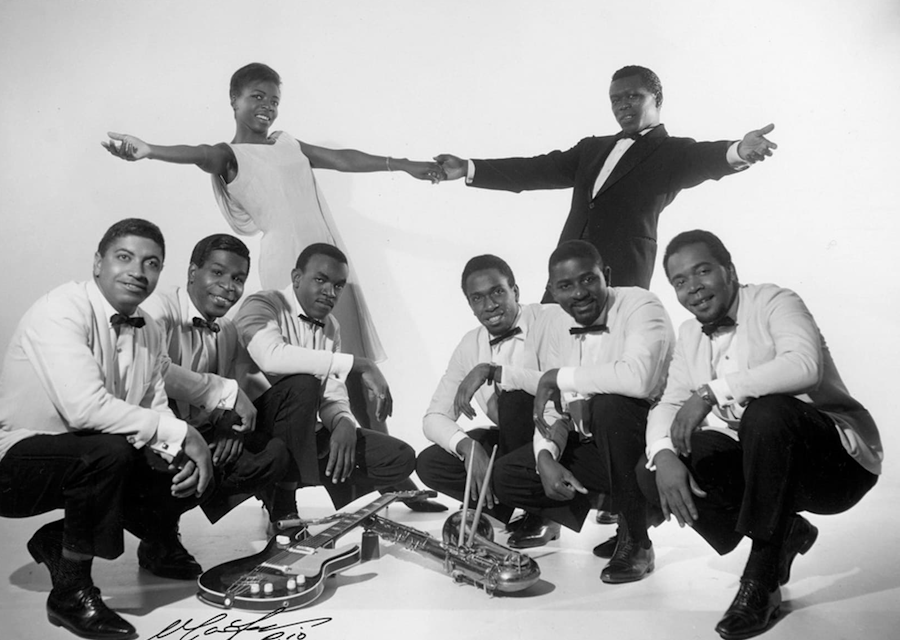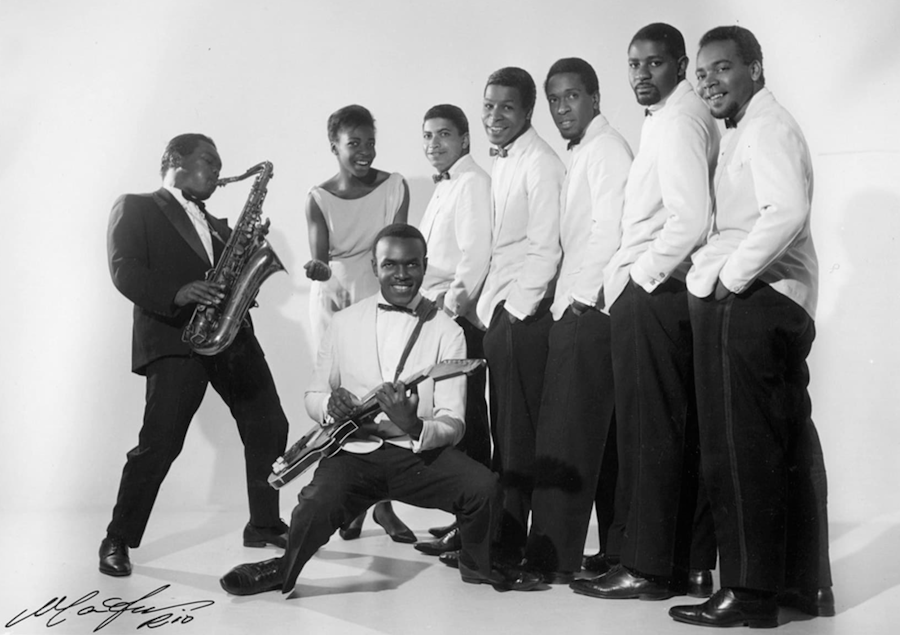 One of the more innovative and forward-thinking producers working in Rio during the late '60s was Hélcio Milito who was taking a sabbatical from his regular gig as the drummer/percussionist with the legendary bossa jazz group Tamba Trio. "Hélcio's always been ahead of the curve," says Salvador, "so [when he was in the U.S.,] he started checking out Sly and the Family Stone; Blood, Sweat & Tears; Chicago, and all those groups. When he went back to Brazil, he talked to me and said, 'Listen, Salvador, let's do something like James Brown.' He told me, 'You're one of the only guys that could do that thing. The way you play, it would be easy for you.' "
Salvador naturally had reservations about appropriating a foreign sound, so he endeavored to give this album, 1969's Dom Salvador, his own flavor. "For me to do a thing where I'm copying something else, I don't want to do it. I like making a thing that's a fusion, mixing the Brazilian thing with the soul thing." As one of the first overt attempts at making a soul album in Brazil, Hélcio and Salvador were testing the waters with this new sound and the subtle reference to Black Power. "He used to wear that Black Power hair and all," Milito recently reminisced. "And I did the record cover like that, he with his hand closed on the table, all in the black and white, he wearing a kind of Black Panther jacket. But he was no tiger; he was a little cat! I wasted my time. And so did he. And the company lost money."(2)
The record was not a complete loss. For one, it stands up today as a lost classic, like many of Milito's experimental productions with CBS during the late '60s. Secondly, it gave Salvador a new name: Dom Salvador. At Milito's suggestion, Salvador adopted the honorary prefix, the Portuguese equivalent to "Sir." "I liked the combination," Salvador says. And finally, the album's poor sales helped Dom read the lyrics on the wall. Nobody was listening to instrumental music anymore. The problem was how do you send opaque anti-dictatorship messages through songs without lyrics? He needed a lyric writer to get back into the game. For his next project, Sir Salvador teamed up with the in-demand lyricist Arnoldo Medeiros whom he had been working with informally since 1967 as part of the musical movement Musicanossa (Our Music). The aim of the movement as Salvador saw it was "to promote Brazilian music, because especially at that time, bossa nova was dying and Roberto Carlos was doing that Beatles style of music. So we started to try and protect our music, the Brazilian music."
Their collaboration resulted in the song "Abolição 1860–1980" (Abolition 1860–1980), which won fifth place in the 1970 Festival Internacional da Canção song competition. The song and live performance at the festival pushed Brazilian popular music into bold new territories, though, according to Salvador, the motivation was more cultural than political. "Of course, everybody was aware of [the U.S. civil rights movement] at that time," Salvador asserts, "but my idea was to take advantage of the moment and the movement. But we didn't have any specific political motivations. If anything, it was more culturally focused. It was our 'hook.' " The eleven-person Afro-Brazilian soul choir (including veteran saxman Paulo Moura) performed their tune shoeless and in dashikis.
Dom could take risks like this because he knew that come Monday morning he had a steady gig as the go-to session piano player and occasional arranger/conductor at Odeon. "I was making a lot of money," Salvador comments matter-of-factly. "I bought two apartments [in Rio]." With the popular response to his festival hit combined with the positive reception to the other soul-influenced entries (Toni Tornado's performance of "B. R. 3" took home the trophy), CBS sent Salvador back into the studio with Milito to record a single of "Abolição 1860–1980" b/w "Juazeiro." With the success of this single, Salvador got the green light to develop a band, named after their hit song "Abolição," to record a full album on CBS.
Som, Sangue e Raça ("Sound, Blood and Race"), credited to Dom Salvador and Abolição, hit in 1971. "It was a very successful record," Salvador recalls. The lead track, "Uma Vida," was a radio hit, and the instrumental "Guanabara" got placed on a popular television soap opera. Before you can begin to digest its innovative sounds, the album cover demands your attention. Standing in front of what appears to be the underside of an old stone bridge are ten people: eight men, one woman (Maria, Dom's wife), and one child (presumably their son)—all Afro-Brazilian. They're all dressed in colorful Haight-Ashbury meets Avenida Atlantica duds, looking more like a cult than a radical Black militia. Dom is pictured off to the side in a paternal stance and wearing a multicolored shirt and suspendered bell-bottoms, looking like a prophet leading his flock of funky followers. 
Musically, the album mixes Salvador's jazz chops with funk, regional Brazilian styles, and a mighty dose of Hair-influenced Summer of Love gospel freakiness. The album stands up as one of the most coherent Brazilian funk albums ever pressed to wax and the direct predecessor to the albums of Banda Black Rio (led by Oberdan Magalhães and a few other alums from the Abolição group), which defined the Black Rio sound later in the decade.
Spending days in the recording studio and nights gigging with Abolição, Salvador was busier than ever. Taking a closer listen to some of the records Salvador oversaw during 1971–'73, you can hear Abolição adding funky touches to records by other artists like Elza Soares (Elza Pede Passagem), Pery Ribeiro (self-titled, 1972), and most notably, Toni Tornado. Dom Salvador was instrumental in developing funk brother Toni's sound in the studio, arranging a few tracks on his first album and much more for the second. "I did everything," Salvador says. "I did arrangements for the whole thing. I used a lot of Abolição, plus other musicians." Listening to some of these unofficial Abolição tracks next to their album tracks, you can hear a distinctive sonic aesthetic emerging: baroque funk arrangements characterized by minor-key piano parts, innovative horn charts, tough drums, and unrelenting Afro-Brazilian percussion, all woven together with J.B.'s-styled chicken-scratch-guitar figure eights. 
Unfortunately, these often uncredited studio sessions are the closest we'll get to hearing anything more from the trailblazing Abolição group. "I broke up the band," Salvador recounts. "[It was a] situation where everyone was young, abusing a lot [of drugs]. That's it. I couldn't take it." Herding jazz cats with punctuality and substance-abuse problems was more than he could stand. Salvador and Maria had been in the biz for over a decade, but their young bandmates were living it up amidst the era's permissive culture and rock-and-roll lifestyle. When Salvador pulled the plug, Abolição was the house band for an off-Broadway show being produced by an American. "This was the last [straw]," Salvador shares, his voice conveying frustration tinged with regret, "because, man, I almost had a heart attack getting the band to the theater by seven o'clock."
Salvador had to choose between letting the group's sloppy reputation tarnish his own, or disbanding the group. Hearing Salvador explain it, it wasn't an easy decision. "When I broke up Abolição, I was so depressed, because I put my heart out to [make] that group," Salvador recalls. "Nobody understood. Then, I was very down. I wanted to keep doing something, but I didn't have the guts to keep doing it."
Salvador decided to take a much-needed vacation. He recalls, "My niece was living in the U.S., and she sent me a ticket for me to stay here just one month—my vacation from Odeon—then when I got here, I changed my mind. When I got here, I said, 'This is the place.' " Visiting the U.S. was like a religious pilgrimage for Salvador. "I always had it in my mind to spend some time in the U.S., because all of my idols are here—that's the reason," Salvador says with excitement in his eyes. "In the meantime, a lot of things started to come up for me," Salvador tells. "I started to do a lot of gigs with famous musicians: Eddie Gomez, Marty Morrell, Sam Jones, Richard Davis, Ron Carter. Then I said, 'This is the place for me.' Because of the freedom, and they really appreciated instrumental music."
His stellar musical and professional reputation preceded his arrival in New York. As luck would have it, his old friend Dom Um Romão was living in New York and just launching a solo career, having played with everyone from Tom Jobim to Frank Sinatra to Weather Report. "Dom Um, for me, was like my father," Salvador remembers fondly. "He helped me in a lot of different ways. Dom Um has a beautiful heart." In the mid-'70s, Salvador played on both of Dom Um's Muse albums and his album for Pablo, Hotmosphere.
Initially, paying gigs were virtually impossible, as both nightclub and session gigs required that you be a member of the union, and as a person of indeterminate citizenship, Salvador was in legal limbo. Here, Dom Um helped out once again. "I could sometimes do some gigs, but it was very dangerous. I was always afraid," Salvador remembers. But since Dom Um and he shared the same unusual first name, they devised a plan: "Dom Um used to give his [union] card to me."
One of Salvador's first regular gigs in the U.S. was playing with flautist Lloyd McNeill's group, at the Tin Palace in New York, a gig he kept for three years. "Dom brought an authentic Brazilian sound and rhythm to the band," McNeill relayed by email. "I came to respect and rely on his musical opinions extensively, beyond the vast scope of his grasp of Brazilian music," McNeill added, making sure not to pigeonhole Salvador as limited musically. Salvador's repertoire might not have been limited to exotic South American playing, but his first U.S. gigs often came through old friends from back home.
Salvador's first U.S. solo album, My Family/Minha Familia, came out in 1976 on the Muse label and saw Salvador exploring unusual Brazilian rhythms. Soon after another Brazilian expat, Sivuca, returned to Brazil in 1977, Dom received a call from Harry Belafonte asking if he'd be interested in a gig as Mr. Day-O's musical coordinator, a job he took for a couple years, working with Belafonte on his 1977 album Turn the World Around. He's released several albums under his own name in the subsequent decades. Just this past year, he recorded a sextet album called The Art of Samba Jazz, recorded in New York with top-notch local talent where Salvador revisits the samba jazz and bossa nova styles that defined the early years of his career.
While Salvador's professionalism worked against him with his Abolição group, his sterling reputation, combined with his tremendous musicality, helped land him the gig he's been holding down nightly for the past thirty-three years at the River Café in Brooklyn, New York. When asked by a restaurateur friend to recommend a piano player for a regular gig at a really classy new spot, Lloyd McNeill knew the perfect candidate: "Dom Salvador was the only pianist I would recommend for the gig, because by that time, I had come to know that his professional standards would be a good fit for a steady gig at a restaurant of that quality. And they have always loved him there, both because of his personality and because of his great musicianship."
You might be tempted to feel sorry for Dom Salvador seeing him playing standards night after night for uppity patrons at the River Café, but I challenge you to think of a better job for a seventy-two-year-old jazz cat. "I think it's fun," Dom says with a chuckle. "It's gotten so easy to work there. It's a part of my life." He's made some difficult decisions in his fifty-plus years as a professional piano player, navigating an extremely volatile and fickle music industry on two continents and managing to emerge on the other side. As Lloyd McNeill testifies, Salvador is "the consummate professional musician, both in terms of the depth of his musicianship and in terms of his professional ethic." Or if you prefer a Brazilian opinion, Chico Batera commented, "Salvador is one of the few musicians [about] whom I never heard a single complaint." This same ethic cost him a chance at wider fame as the prophet of the forthcoming Brazilian funk movement. His Abolição bandmates would take that sound to the bank as the seminal Brazilian funk ensemble Banda Black Rio. However, it's Dom Salvador's reputation that's kept him playing the music he's loved for so many years. "I was always really focused on playing jazz, because all of my life I've loved jazz."