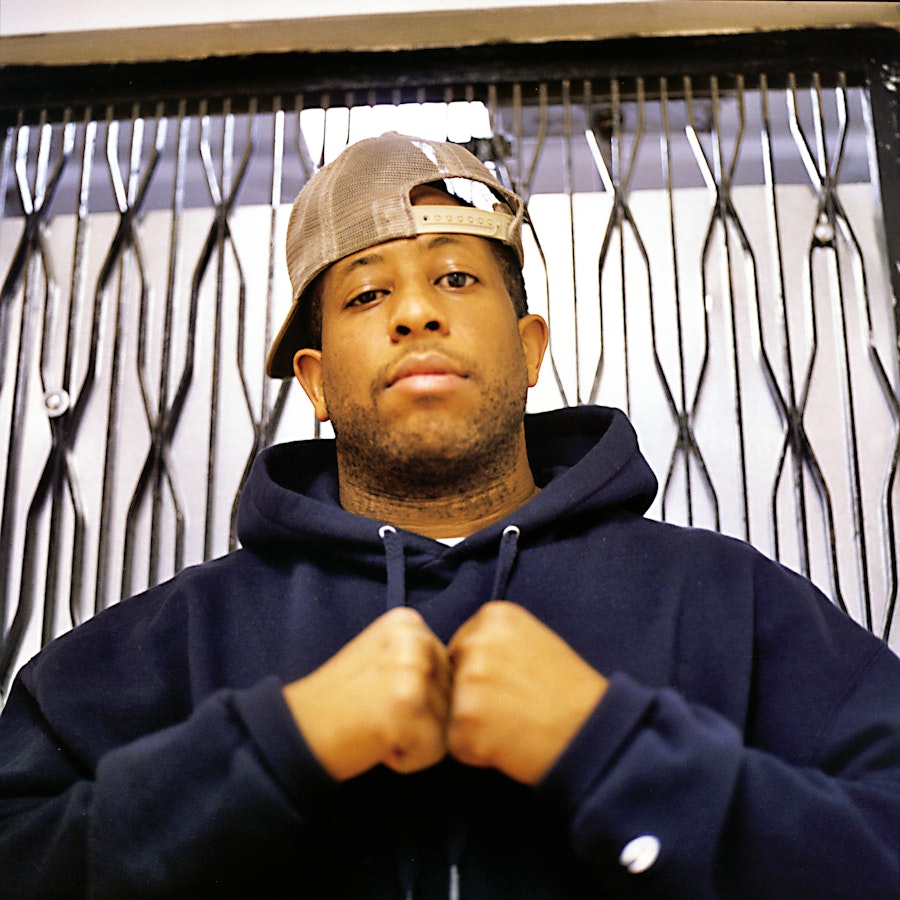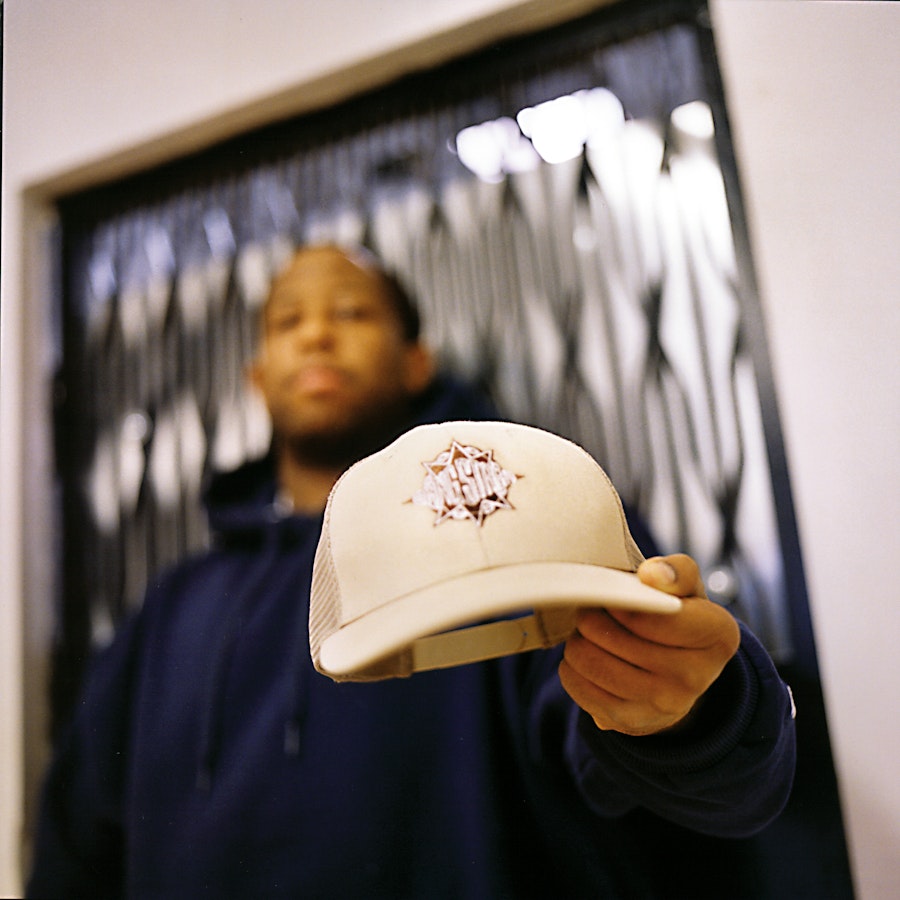 I was fascinated by the way the label looked spinning around, and the way the record would drop and the needle would move over to the record.
For some reason, the music sounded the way the logo looked. Tamla, Gordy, Soul, even Hot Wax. The record sounded like the label. I knew if the label looked fly then the music had to be fly. And honestly hip-hop used to be the same way! When you saw a Def Jam label you knew it was guaranteed. You didn't have to second-guess it. Now you have to second-guess a lot because they sign a lot of bullshit. Def Jam ain't the same Def Jam. And none of these labels are. But she used to play the Stylistics, the Chi-Lites, Grover Washington, Stanley Turrentine, Shirley Bassey, gospel, old Aretha Franklin, you name it, my moms had it. Earth Wind and Fire, the Commodores, Cameo…and we ain't talking about "Word Up," this is way before "Word Up." We're talking about the '70s. Parliament-Funkadelic, Bootsy, James Brown, Roy Ayers. Even all the old jazz records, you could put Milt Jackson in there, Count Basie. I'm up on all that from my mother.
I appreciate those very elements that built rap. I'm thirty-seven years old and I was raised and introduced to it on a different level than most of the generation that's out there now. Their influences may not be my influences. There's a lot that goes along with being involved in this hip-hop shit. You could be a fan, but there's different levels of that. You could be a fan that just buys the CDs, goes to concerts, or you could go deep into it top to bottom like myself and try to understand the makeup of this whole art form. This rap shit is very serious. Well, to me it is. It's a movement.
I've seen so many people enjoy what I enjoy about it, and that's why I keep doing it. I mean, I hate what rap sounds like now, but I know that's a temporary ride for all those cats that're doing it. All these labels, you fold when you fuck up. And I don't fuck up when it comes to handling this shit. It's very serious to me. 
I've seen how powerful hip-hop is from traveling the world and going outside of where I live. Going from Texas to New York, and then traveling to parts of the planet I never thought I'd see, I totally understand how this thing works. And I saw the business blow from where there was no money to now where there's mad money. So I know where I fit in and I know how much I deserve to get out of it, and I'ma bust my ass to get it too. 
There's about to be a bumrush, a balancing out of the industry again. All respects to where I come from, I'm proud of where I come from as far as Texas is concerned but I respect the roots of this game. New York is the Mecca.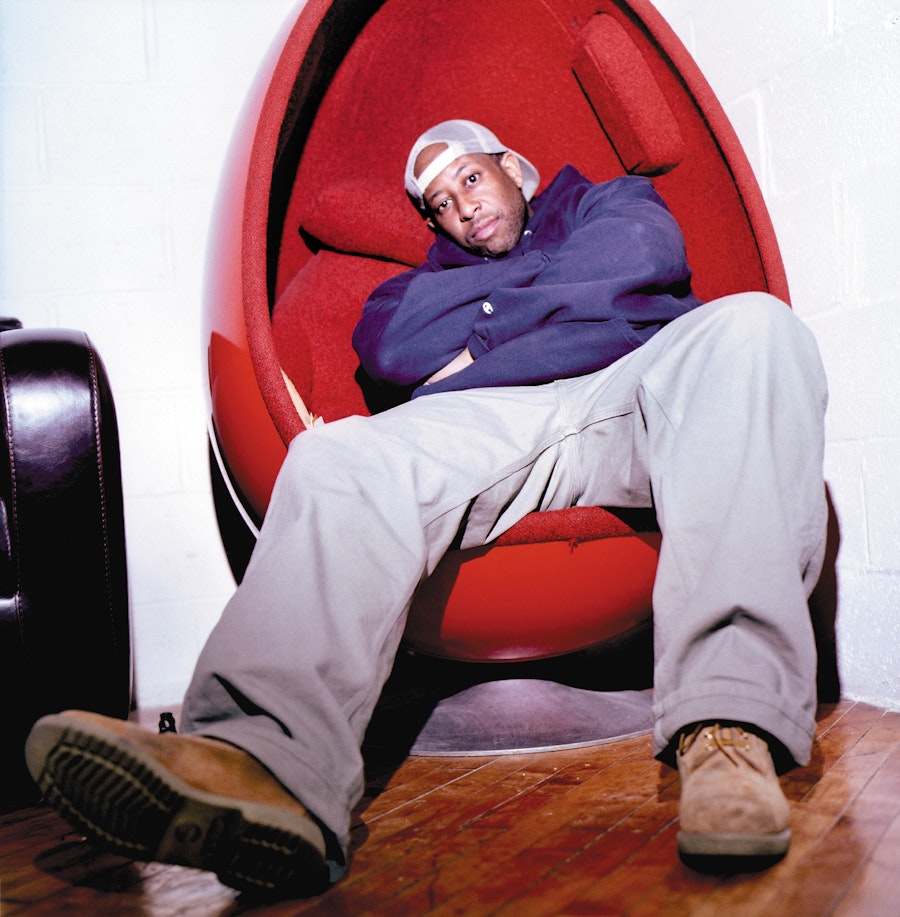 I want to be like James Brown was, as far as putting out mad music and representing for my people and anybody else who just loves the culture.
So having this larger perspective on things, how did you approach it when you got the chance to make music yourself?
I had my corny shit. I got all my demos and they sound corny as hell. You gotta start from the bottom and learn how to develop. But honestly I didn't think they sounded dope then anyway. I was imitating, but they didn't sound like the records I wanted to imitate. I tried to get as close to the stuff I liked as I could, but not bite. You can bite and just completely rip off a dude's style, or you can be original with it. That's why I took jazz samples; there was less vocal and more instrumental so you could take more pieces and chop it up. That's one of the only reasons why I did it, even though I appreciated the music as well. I always like to listen to the original record from top to bottom to see how that band put it together, and how they made all these sounds. I was watching a James Brown documentary and it was amazing how he would sing lines to the band and you just had to understand it and play it. I want to be like James Brown was, as far as putting out mad music and representing for my people and anybody else who just loves the culture. It's that simple. I'm not here to impress anybody. 
What was the first group you got down with?
I was in a group called MCs in Control. Me, Topski, Sugar Pop, and Stylee T. This was at my college, at Prairie View. From there, we changed the name to the Inner Circle Posse, ICP, with the same people. That group just dissolved slowly when I moved to New York. Top was from Boston, ironically, just like Guru was, so he was close enough but the other two cats couldn't make the move. Me and him moved in with my cousins in East New York, that's how I got my stripes and my credentials there. We went through hell. Good times and bad times, on a major level. A lot of things happened during that stay, but it was a good learning experience and I'm glad I stayed there. 
What equipment did you first get comfortable with? 
Before I started sampling I was using a Yamaha RX-11 drum machine. As far as sampling, I started making beats on the [E-mu] SP-12. It didn't have a disc drive. You had to buy a separate disc drive and plug into the back and it took forever to save music. They used the giant floppy discs, the ones that were actually floppy! By the time the SP-1200 had come out, I'd already moved on to the Alesis HR-11 machine. I also used an [Akai] S900 sampler, because King of Chill, who produced MC Lyte, Audio Two, the Alliance, and all them, he taught me how to loop a sample on that. I was mainly using the Alesis until I met Eddie Sancho, my engineer, at D&D Studios. Lord Finesse had a mix that needed some scratches, the "Return of the Funky Man" remix, Showbiz did the beat. I went to D&D to lay my scratches, and that's where I met Eddie. He was actually an intern there. When Finesse played me the mixdown of the song in my car it was bangin', and that's the main thing that made me want to go work on the Gang Starr record there. Eddie saw how I was always doing my beats through the Alesis drum machine and told me, "You should get an [Akai] MPC-60 to program your stuff, you can even separate tracks on it." He showed me how to work it and I bought one. Bought his, in fact! That was the straight 60, not the II.
What about "DJ Premier in Deep Concentration"? 
It's really crazy, because that's just a piano loop that I was always feeling because it was solo, just playing that little riff, and I've always liked [Kool & the Gang's] "Summer Madness," and they just happened to go together. So when I did that I just overlapped the two. That was a time when all the DJs had their own tracks and I was like, "I want to do one too." It just happened that everybody made a big deal out of it and a lot of DJ records came out of that. 
So in between the first album and Arena you started doing preproduction at home?
Yeah, "Step in the Arena" was actually the first beat I made for that album. I was still using the Alesis. It really wasn't until Daily Operation that I started messing with the MPC. I met Eddie in late '91, early '92. Basically I went from the SP-12 to the HR-11 to the MPC-60. I'm still using that same old 60 today. I had it serviced, she's nice and clean and ready for duty.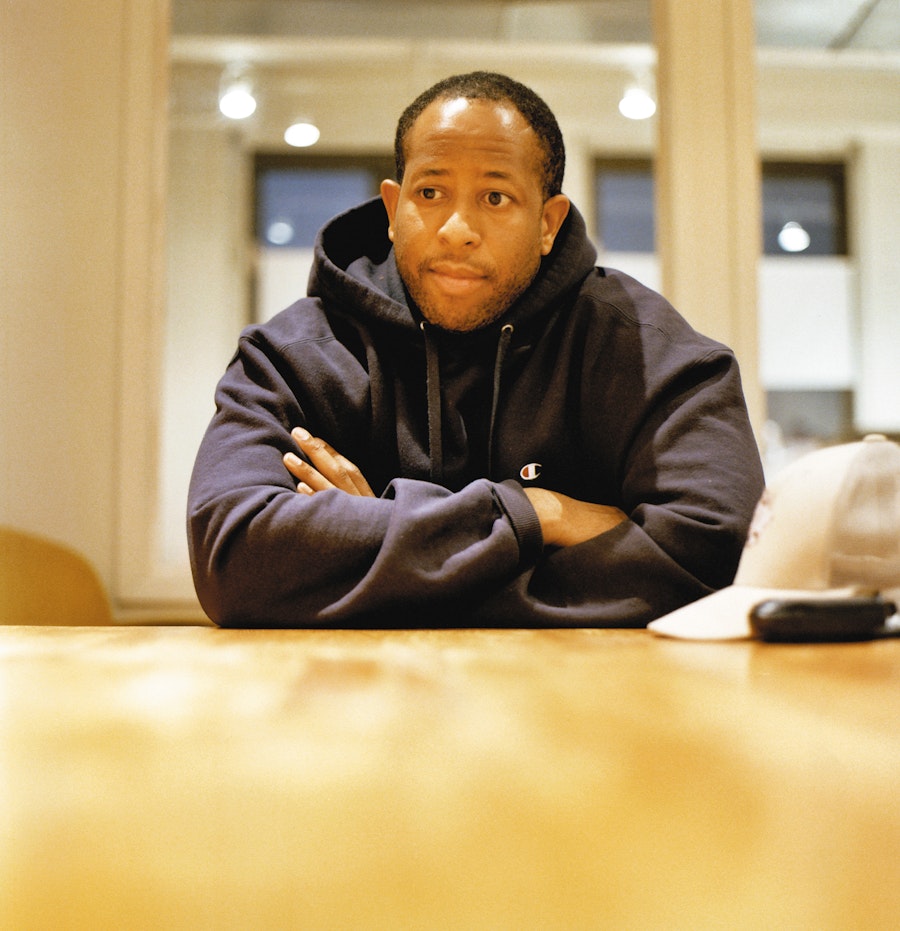 Before we're out, give the readers some of your favorite beats that you've done.
Definitely "Boom" [Royce da 5' 9"]. "The ? Remainz" definitely. "Take It Personal" and "Above the Clouds." 
How about some favorite old school breaks?
Bob James, "Nautilus" and "Mardi Gras." Grover Washington, "Mr. Magic"; I have a little routine with that intro. Foster Sylvers, "Misdemeanor"; I loved the Jackson Five and [the Sylvers are a J5 sound-alike. Marvin Gaye, "T Plays It Cool." James Brown, "Funky Drummer," "Payback," "Funky President." AC/DC, "Back in Black." Rush, "Tom Sawyer." Queen, "Another One Bites the Dust." Billy Squier, "The Stroke." You thought I was going to say "Big Beat," didn't you!