In my pre-teen years, I would feel acute jealousy while watching my older brother Ray get dressed before a night out. As soon as he and his fashionable friends left the house, I'd sneak into Ray's room and listen to his records. I was officially banned from entering his sanctum, but I loved the music seeping out from behind his closed bedroom door, and if I couldn't go "clubbing" with him (whatever that was), the least I could do was clandestinely violate our border agreement and listen to the music that the older kids were enjoying. 
Those stealth sessions were my first introduction to many wonderful things, including British jazz-funk. Eventually, I would buy my own records and make my own way onto London's dance floors. But in my youth, I could only imagine where my brother was going each time he vanished into North London's nightscape. "Can I come?" I'd plead, not too proud to whine, but to no avail. 
Recently, we discussed his moonlight expeditions, and the memories flooded back.
In the late 1970s, the jazz-funk movement was South England's response to the dominance of Northern soul. Small and vulnerable, the early British jazz-funk scene initially looked to groundbreaking American musicians to lead the way. Artists such as Dexter Wansel—whose driving, hard-edged funk album Life On Mars caused dance-floor mayhem in London when it was released in 1976—exemplified this.
A new sound had been recognized and was quickly absorbed.
During this embryonic phase, the jazz-funk tribes of London were a target for skinheads and fascists, who took satisfaction in intimidation tactics and violence. Fights with racists were commonplace, but they quickly discovered that the working-class youths attracted to jazz-funk grew up tough and were not to be tested.
Many establishments had no interest in jazz-funk and even less interest in accommodating Black customers. North London's soul heads would congregate in youth clubs, function rooms in certain pubs, and, if they were lucky enough to get in, they had a few local and uptown discos to choose from.
North London had venues like the Royal in Tottenham (my hometown), Bumbles in Woodgreen, and the Royalty in Southgate. The Lyceum Ballroom in London's West End was a grand venue and quickly became jazz-funk's shangri-la, but it was over-exposed and laced with tensions that often led to drunken brawls between opposing factions.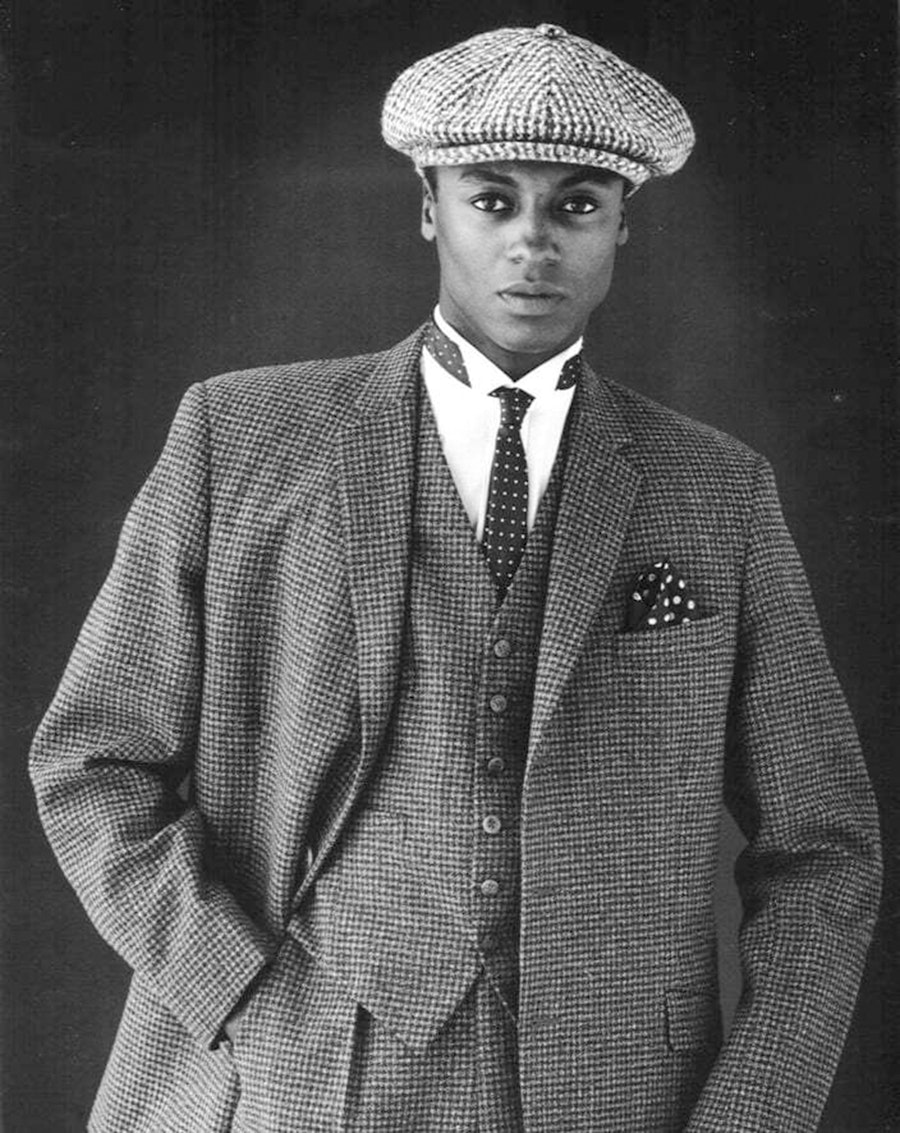 The most celebrated jazz-funk DJs from our area were George Power and his legendary protégé, Paul "Trouble" Anderson. When they began their sessions in Central London, at Crackers and the 100 Club, my brother and his friends followed. There they would admire the finest dancers in the city.
Mythic North London cats, such as Lauri Cunningham, Peter Francis, and Hoyle Baker, grooved alongside Trevor Shakes (a dance-floor titan born in the East, who is said to have studied the craft watching another legend, Travis Edwards), Masher Fontaine, Bassey and Norman Walker, Foster George, and Dennis Elock.
Hoyle and several dancers already named would go on to form the dance squad Torso. Torso and Unknown Kwantity were two of the Brit jazz-funk era's preeminent dance groups.
It was an explosive time for dancers.
Though the Brit jazz-funk scene had devoted worshippers scattered all over London, credit must be given to its true foundation, a place resting between London and the North Sea, Essex. No one did more to push the new sound than the massively influential DJs that emerged from Essex: Chris Hill, Froggy, and Robbie Vincent.
My brother would travel out of town to the Essex Country Club and the Goldmine to listen to them spin. My choices were more limited. I would tune into Robbie Vincent's unmissable show on Radio London every Saturday. The music he played was the only thing that made my household chores bearable.
And what of the music being made ?
North London's tight-knit jazz-funk community had a pivotal role to play in that as well. One of the first bands to blow up was Light of the World, and most (if not all) of their members were from Tottenham. My brother was a friend of Paul "Tubbs" Williams, LOTW's bass player, the two having attended Tottenham College together. The guitarist from LOTW, Jean-Paul "Bluey" Manuick, went on to form Incognito, a band that cemented jazz-funk's place in Britain's musical consciousness. Several members separated from LOTW and formed Beggar & Co., another successful London jazz-funk act.
Heatwave, Central Line, David Bendeth, Freeez, Hi-Tension, and Atmosfear were among the acts that changed the underground scene and eventually the charts, especially when poppier groups like Spandau Ballet and Haircut 100 emulated their sound.
I eventually migrated from youth clubs, finally being taken to the Royalty for my first time by a group of Greek friends. I may've been fourteen, and was every bit the wide-eyed youngster, mesmerized by the writhing dance floor, the dramatic lighting, the thunderous sound system, and music that urged me to be a better dancer.
I never suspected that I was entering this pulsating playground toward the end of its first phase. I had never experienced life on such a communally intense and pleasurable level. As we danced to the sounds of the day, other burgeoning musical genres were waiting in the wings. First came electro, then hip-hop, house, hip-house, rare groove, garage, drum & bass, and on the list goes—it will never end.
Yet, within each of these new genres, there remained a continuing exploration of British jazz-funk.
When the boogie scene came into hard focus in the mid-1980s in London, the musicians from my generation spearheaded phase two of the Brit jazz-funk phenomenon. Artists such as the Brand New Heavies, Jamiroquai, Omar, the James Taylor Quartet, Push, Galliano, Vibe Tribe, and D-Influence brought a fresh perspective and flavor to the U.K. jazz-funk experience. It has remained a perennial influence to this very day. Recent echoes can be clearly heard in the works of Kaidi Tatham, Dego, Tom Misch, and many other contemporary U.K. music makers. 
Further afield, Brit-style jazz-funk is firmly positioned in the wheelhouses of some of today's hottest producers and artists: Kaytranada, Sango, Tall Black Guy, Reon Vangèr, Robert Glasper, and Thundercat, to name a few.
So my brother may not have been aware of it at the time, but when he was sneaking out of the house, he was actually embarking on an imperative mission. He and his crew wholeheartedly supported the creation of a new musical genre, and then, without explicitly sending me an invitation, inducted my young ass into the realms of jazz-funk.
Is it too late to apologize for the records in his collection that I scratched in youthful haste?