A crossroads of influences lie in the rhythms, colors, and aromas that fill today's London. Diasporas merge in the city, coexisting and feeding off each other, and finding your niche naturally means intersecting and interacting with the fresh flavors found around you. Often, this cultural conglomerate pushes you to uncover the driving force behind your own blend of passions. It's a privilege to be surrounded by so much stimulation, and for many, digging back into one's corner of origin can be the key to finding inspiration. The musician and DJs JSCA and Bushbby are two members of the Latin American diaspora now settled in London, and agree that the persisting musical influences of their raíces Latinoamericanas—Latin American roots—have shaped how they explore their artistry, and have been a major part of their journeys as well as a guide to their futures.
As soon as you step into performing artist Jessica Gomez's council flat in South West London, you feel like you have walked through a portal where, on the other side, you're in a village in Colombia. Her warm, bright-yellow kitchen walls, traditional instruments, house decor, and selection of Latin rhythms blasting through her speakers make you forget for a second that you're still just miles away from the Thames. The British-born Colombian singer, songwriter, and producer known as JSCA (pronounced by saying each letter) brings you the tropics from the same flat where her mother settled in London after coming back from Cali, Colombia, carrying her in her womb.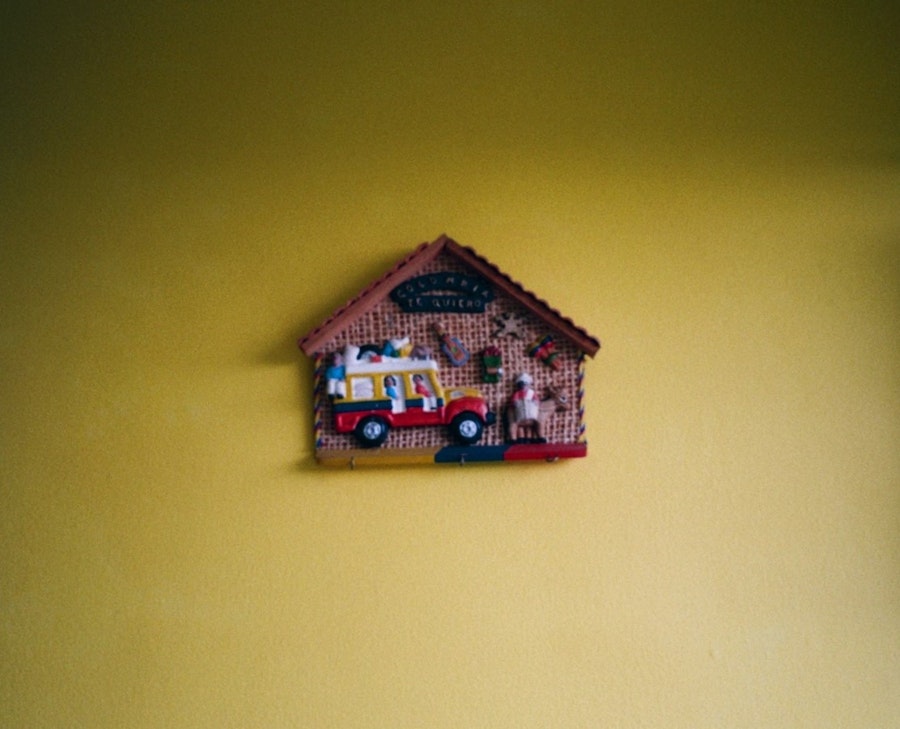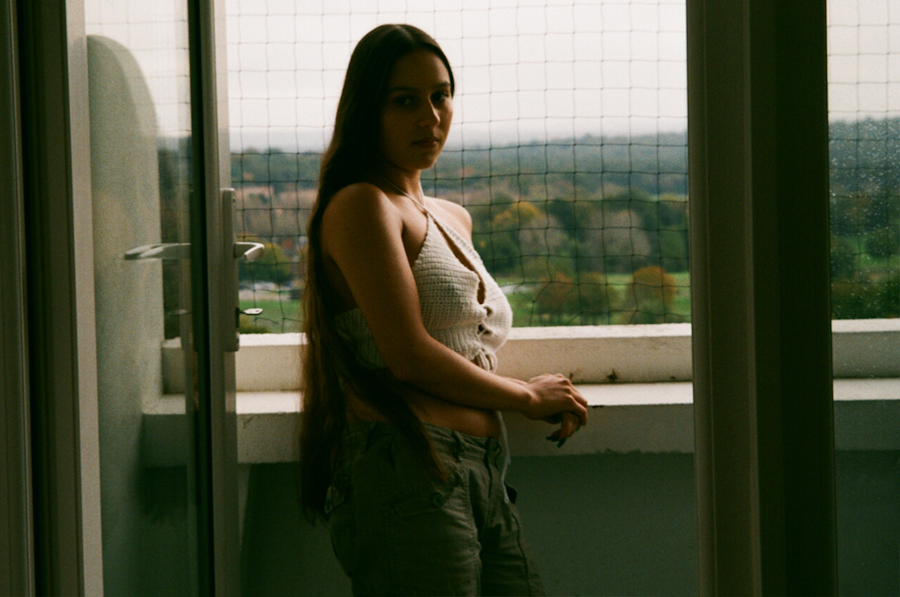 JSCA's creative exploration started in her preteen years and led her to pursue a musical education. Being admitted into the music department of the prestigious BRIT School in Croydon at age fourteen meant that she could focus on developing her songwriting skills and expand her artistry. There she learned to produce and find her way around songwriting, helped by her proficiency at the guitar, the piano, and the drums. With the additional help of music production programs and a MIDI keyboard, she learned to make her ideas tangible. Pushed by a raging passion at this beginning of her journey, she spent the years from age fourteen to sixteen finding her place in the musical landscape: "When I started doing music, I was trying to find my voice, and everyone kind of goes down R&B, pop, jazz… That's the basics everyone starts with as a singer," she says. "And I tried that, I tried singing R&B, jazz, et cetera, and I really didn't like it. Something was missing and I didn't know what, and it wasn't until I came back to Colombia, during that age, and then I realized—'Shit, it's the music.' I feel whole when I listen to Latin music, it's the music that I feel understands me and catches all the emotions I want to feel. I was like, 'I need to find a way to incorporate this into my own music.'"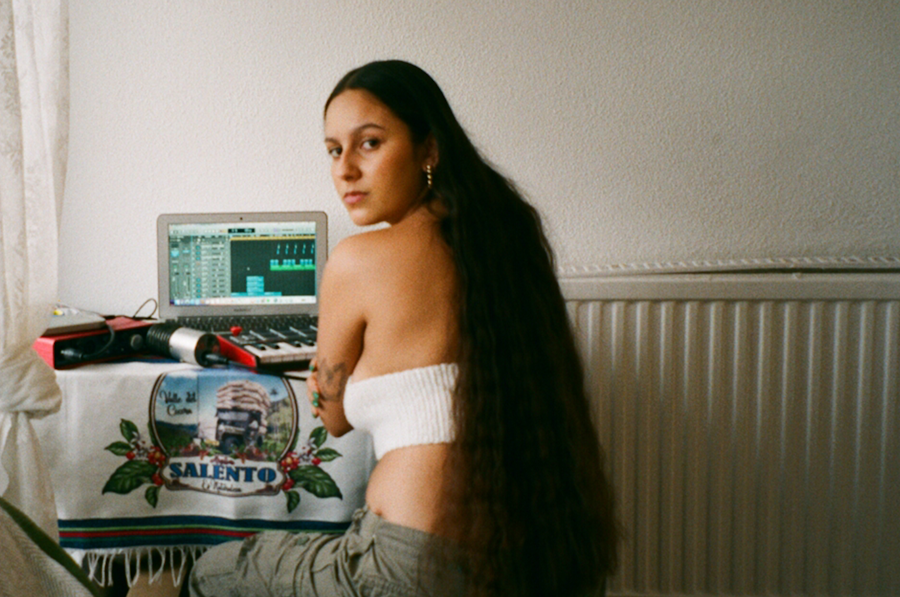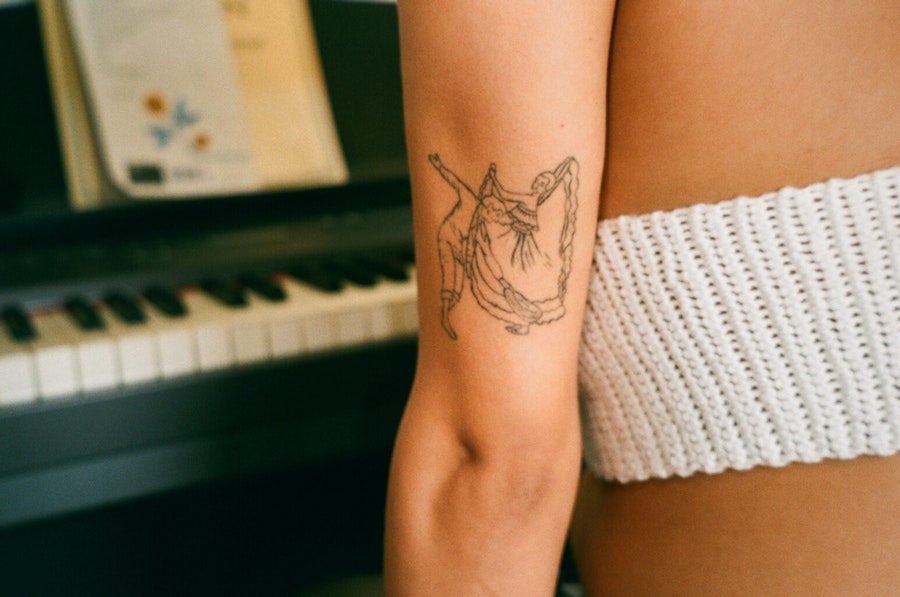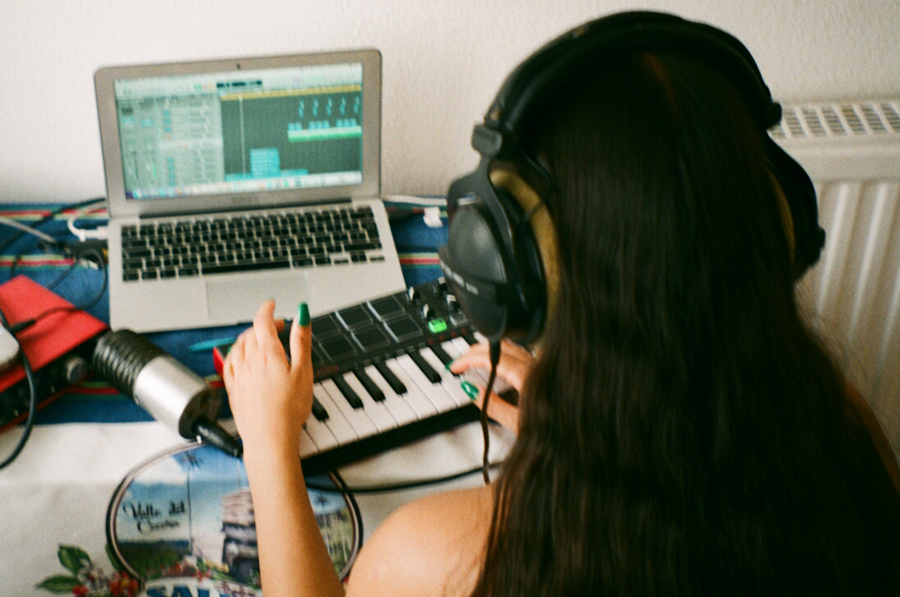 This deep realization uncovered a musical identity crisis. Many children of migrants face a dilemma: in their upbringing as children of the diaspora, their efforts to change who they are to make themselves less "foreign" in their adopted countries become a mechanism that alienates them from their own selves. Coming to understand this, JSCA increasingly embraced her culture, listening and studying the music, diving into genres like cumbia and bullerengue and translating their elements into her music. Taking a modern approach to this method, she's been keeping in touch with the sounds through playlists, YouTube, and social media, spending time developing her craft by using a "learning by imitation" stance where she ad-libs and experiments with her voice. JSCA learned how to create her own unique sounds by aligning her voice and rhythms with those of contemporary Colombia-born artists Orito Cantora y Jenn del Tambó, Lido Pimienta, and Esteban Card and traditional voices like Totó la Momposina, among others. Her debut EP COLMENA was released in 2020 and is a collection of six songs that swing between Spanish and English. 
JSCA showcased her EP to a wider audience in August 2021 at the Latino Life in the Park festival at Finsbury Park, in North London, where she also played a full cover of the classic cumbia song "Yo Me Llamo Cumbia." Playing this song to a crowd unfamiliar with it felt like restoring the possibilities of Latin rhythms and breaking from the stereotypes that confine Latin music into being recognized as simply reggaeton, salsa, and bachata. "Those stereotypes were put in place in music during the '90s, all of that 'Viva la Vida Loca,' which was great for that time," she says. "We have outgrown that, but the public eye that watches our community hasn't, so they still think we are that, and we are a lot more. If you think about it, the generation that's coming up now would be one of the first generations [to be raised in the U.K.], because during the '90s and '00s there was a huge migration of Latin Americans to the U.K., because they had opened their borders without needing a visa. So everyone came, and we are the grown-up result of that. Our parents wanted to assimilate and they wanted to fit in and make a life for themselves, and we are now a step ahead. And we want to go back to our roots, and we want to remember who we are, and who our parents are, and where we come from. We don't want to assimilate anymore. All the babies have grown up, and now we really just want to connect to who we are."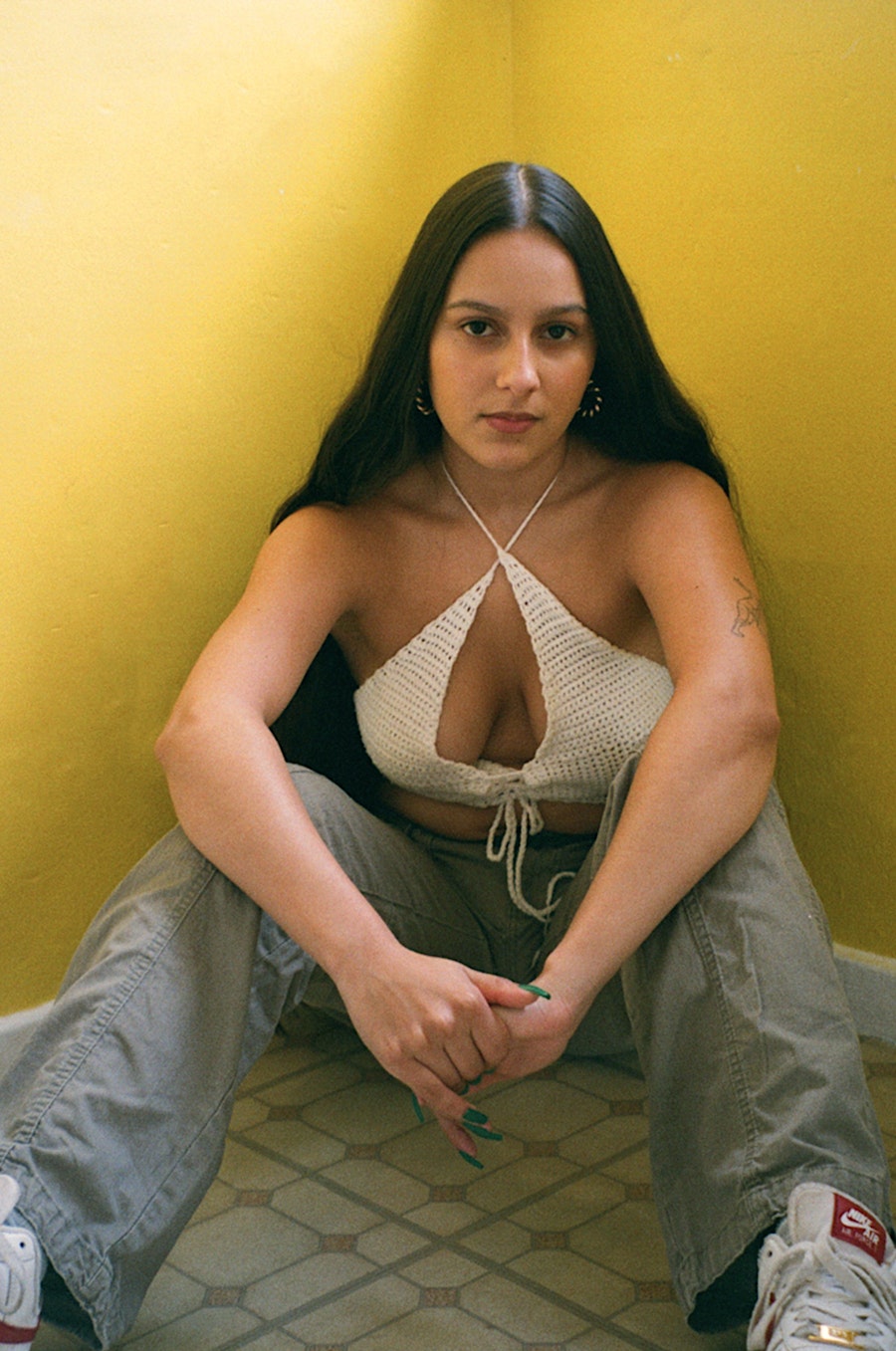 With this in mind, JSCA is working completely independently on her next EP, which steps up from her impressive, home-studio-produced debut. Still self-supervising and codirecting her videos, she's working alongside a producer and production company to elevate her sound and visuals in order to put out a five-song EP. Each song will be accompanied by a music video where the major assets are the conceptual and visual storytelling of the tracks, which speak about the stages of migration and leaving one's country. "I'm basically telling a story, a migrant story, my parents' story, your parents' story," she says. "The story of migration. Each song I've written, it's a stage of that whole inmigration process, starting from when you leave your country and come here for the first time, and ending when you created a life for yourself and you've reached your parents' age, and your kids realizing that you've done all of that."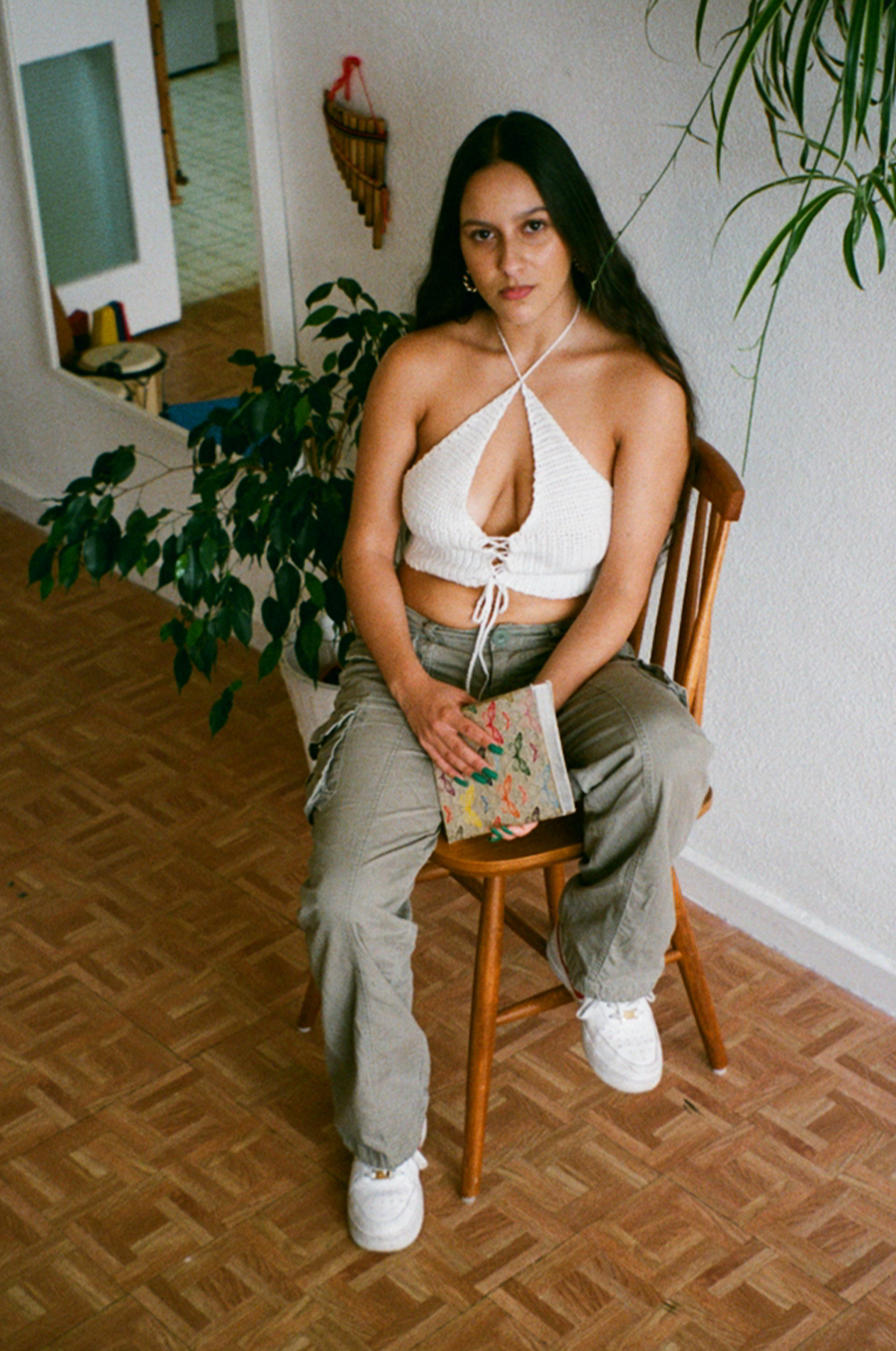 For her upcoming EP, JSCA approaches storytelling similarly to how she explored the masculine perception of starting in a new country in her song "Hombre Herido," which gave a glimpse into the finely tuned art that's yet to come from this promising artist.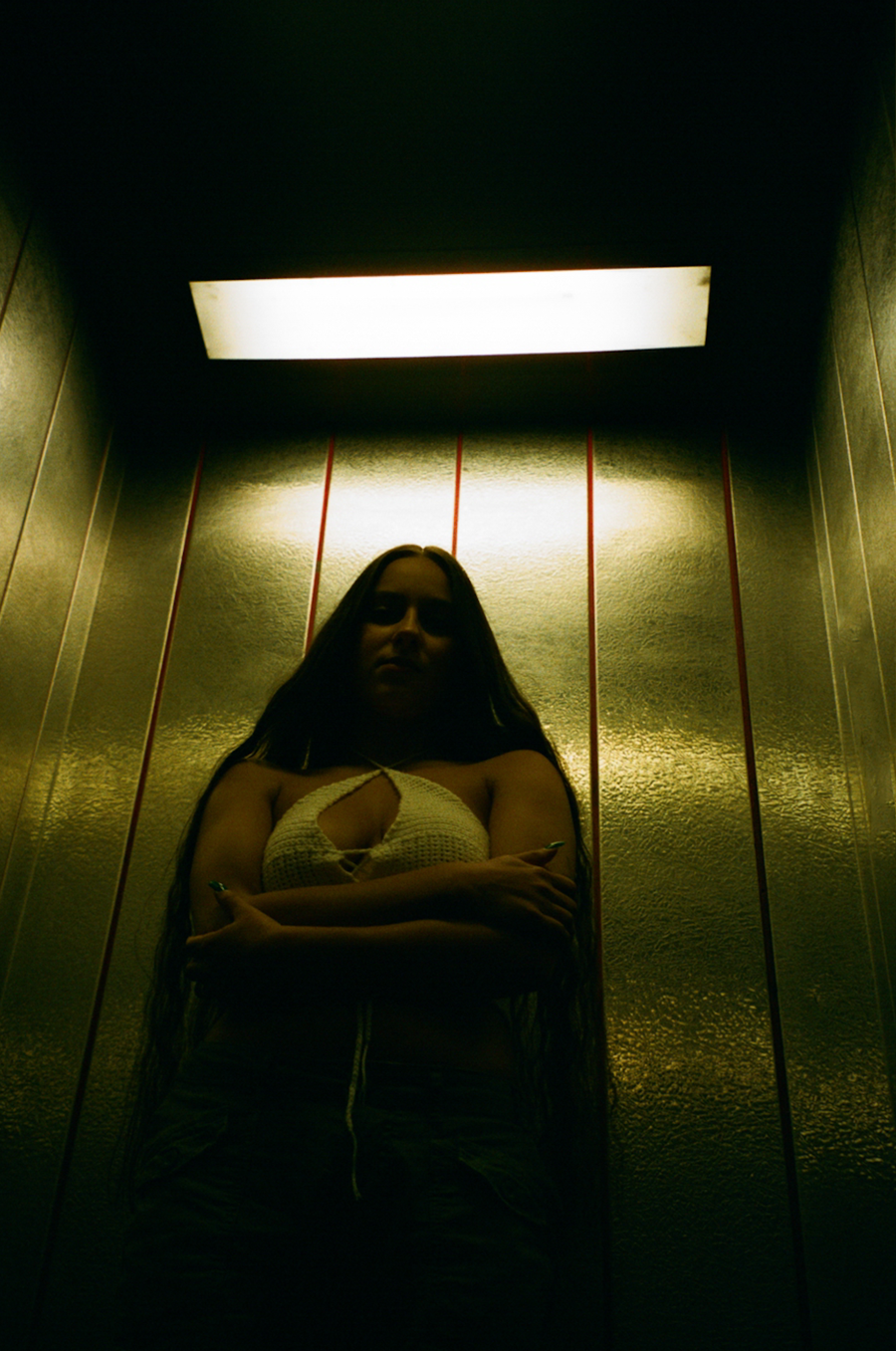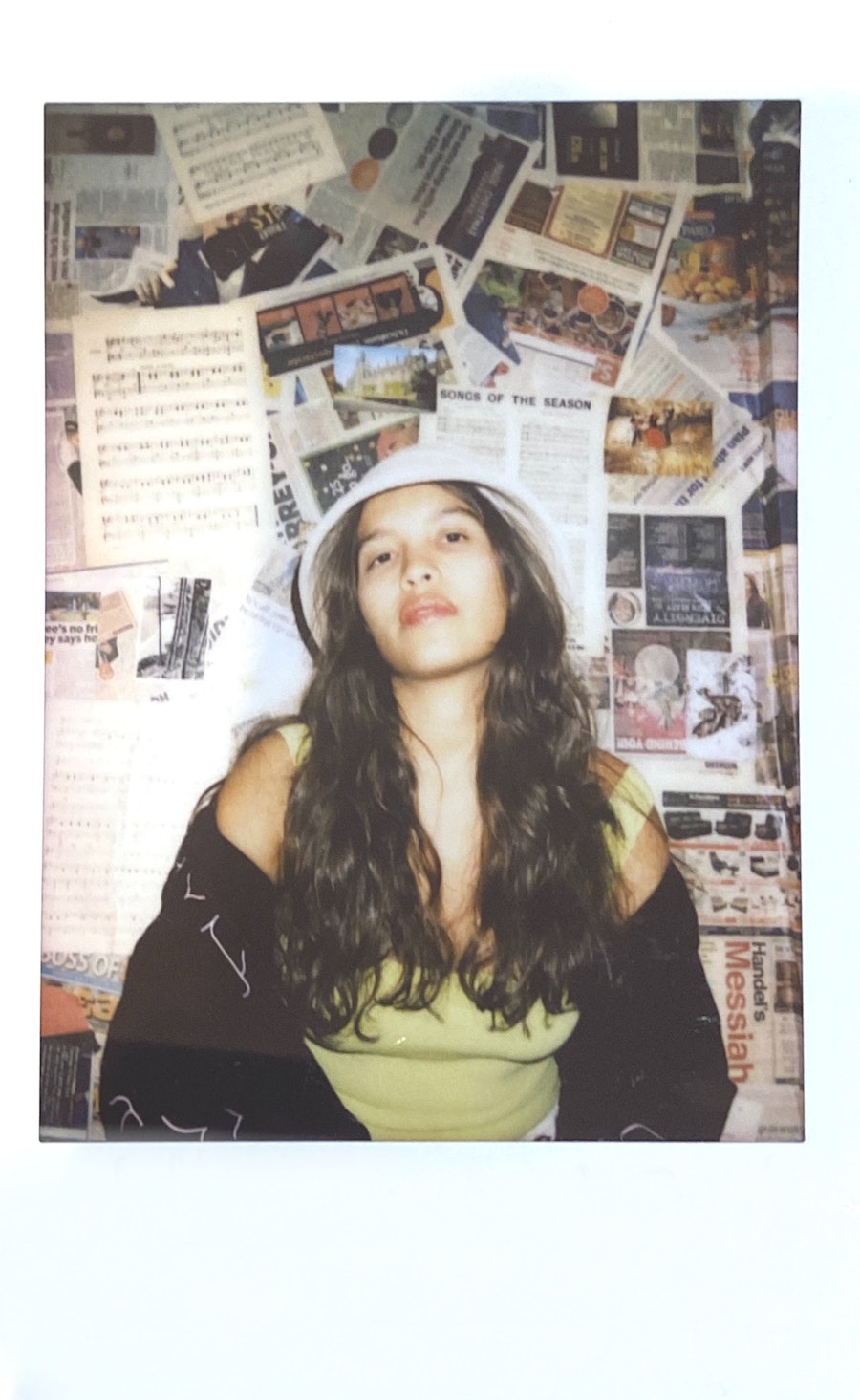 The day was bright for a winter morning, and the colors and sounds of the busy Seven Sisters neighborhood in North London—the heart of the U.K.'s Colombian community—made it easier to instantly feel at home with Janin Pineda, who DJs and organizes events under the name Bushbby. We meet in the beloved Pueblito Paisa market and make our way down to the Post Bar, a renewed communal space for live music, drinks, food, and community activities that was renovated by owner Camilo Parker, who established the art venue, formerly a Jamaican social club. He opened the bar to the community to host a variety of events and to create a safe space for the community to explore their possibilities. Here we sat and spoke about Bushbby's journey.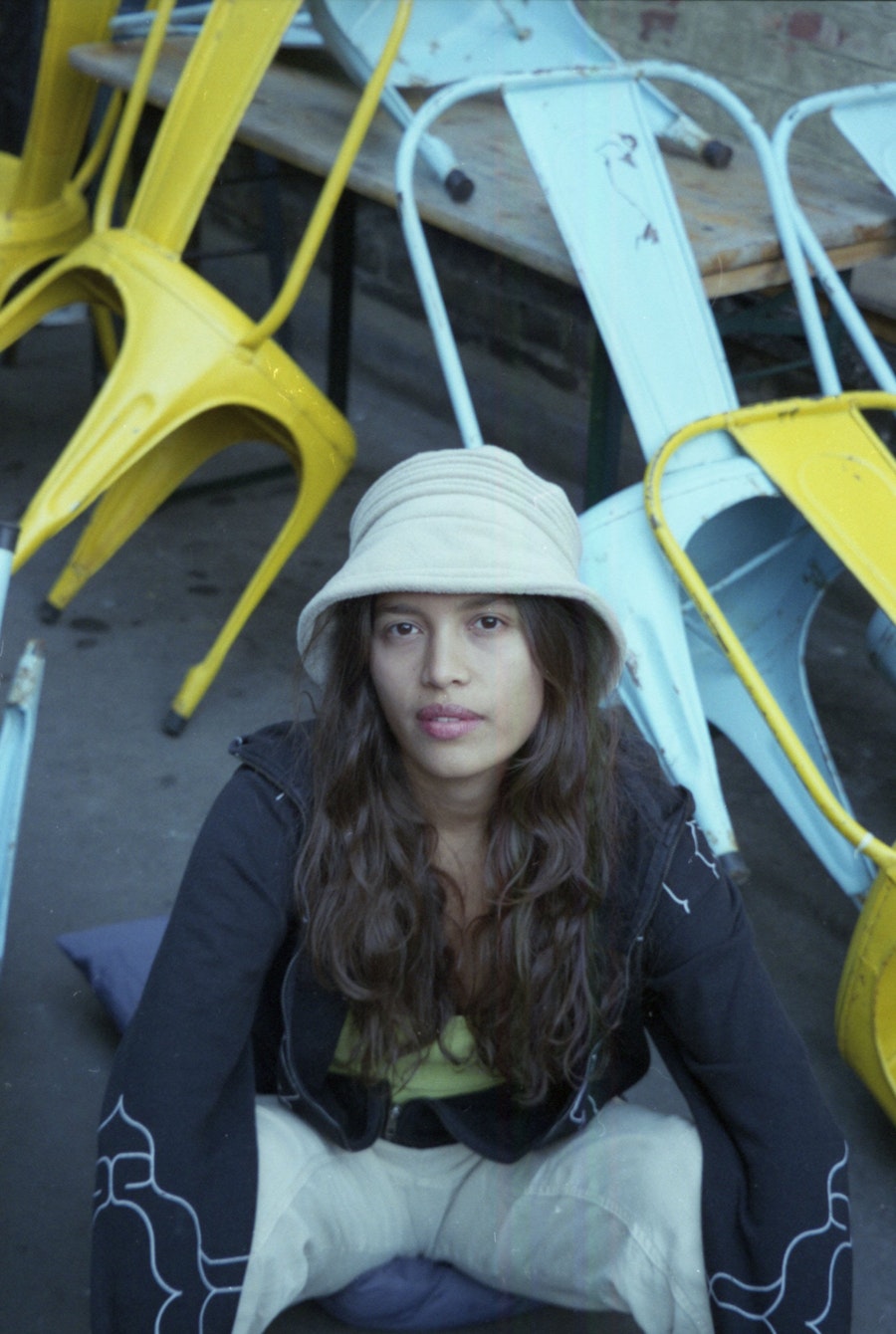 The British/Colombian DJ, artist, and event organizer first grabbed some DJ equipment when she lost inspiration during an illustration course at university, and notes how lucky she was to have access to equipment and a support system, which many women lack. Pineda began experimenting with sound, and started focusing on crafting her own unique path in music. Finding herself surrounded by a community of talented and supportive individuals, including elders who helped preserve Afro-Colombian culture and people into music looking for communal spaces to gather, she was motivated to bring those spaces into existence by putting on nighttime events at the Post Bar, nights she dubbed Candela Viva. These self-organized, evening events in a non-policed space were a surviving vestige of community-run spaces, a flourishing resistance coming alive in the heart of a neighborhood that housed many Colombians when they first arrived in London, and one that is now fighting against gentrification and evictions. "This is such an important spot for all of us," she says. "Because [here] we are not dictated by venue owners, there's no pressure to put on a night that would bring in people, or that would be cool, or you know, something that would fit between the limits or the boundaries of U.K. nights."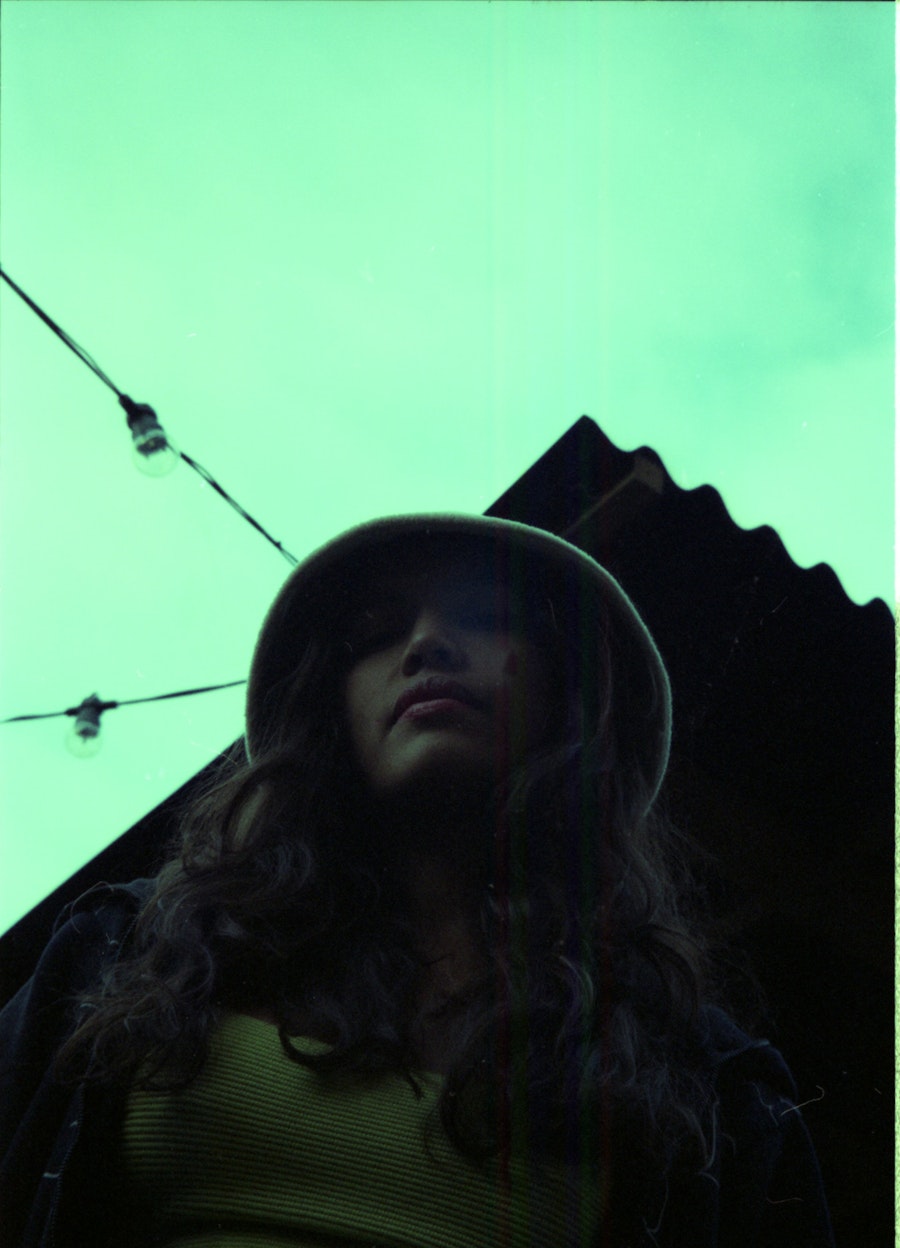 Bushbby's approach to the Candela Viva nights was influenced by her time spent living in Colombia after finishing university. The DJ (whose parents are from the Caribbean side of the country in Barranquilla, and from the interior, near the coffee-growing axis in Ibagué, Tolima) spent two years moving around Colombia and collecting experiences that directly influenced what is happening now, in London. She was heavily influenced by Barranquilla's sound systems, and how integral music is to those communities. "There is constantly music playing, and it's part of their identity, it's part of the lifestyle, it's part of how they survive," she says. "I find it really similar to the Caribbean community in the U.K., and there are many crossovers in music, and the music that is played from those sound systems also [has] roots back to Africa. And I think that's very important for me—I focus on how all this music is Black music."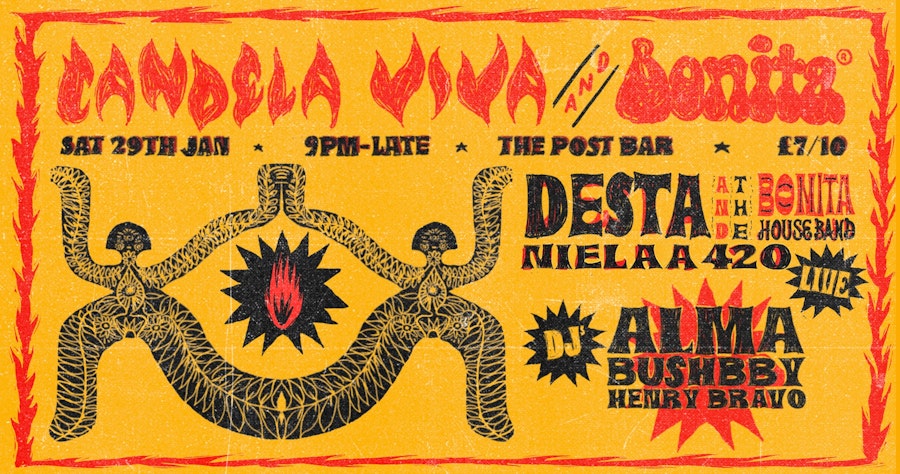 For Bushbby, it is essential to take ownership of her culture, creating a space where the music maintains a status of togetherness, where there are events and workshops, where people share skills to create opportunity for others, and where the music is the main driver. Being in Colombia connecting with like-minded artists and enjoying the in-your-face musical culture of the country made her take her DJing more seriously, and inspired her to reclaim and represent the sounds of her culture. "DJing, it's not hard, anyone can do it," she says. "Like, okay, there's some really sick technical DJs, but DJing is not hard. It seems impossible before you start, [but] the most important thing is to have good music. I think now, because there are so many DJs, the next [most] important thing is to have a unique selling point, which is, funnily enough, just my roots. There have been white people playing Latin and African music, but we're only starting to take it for ourselves, because there hasn't been those opportunities."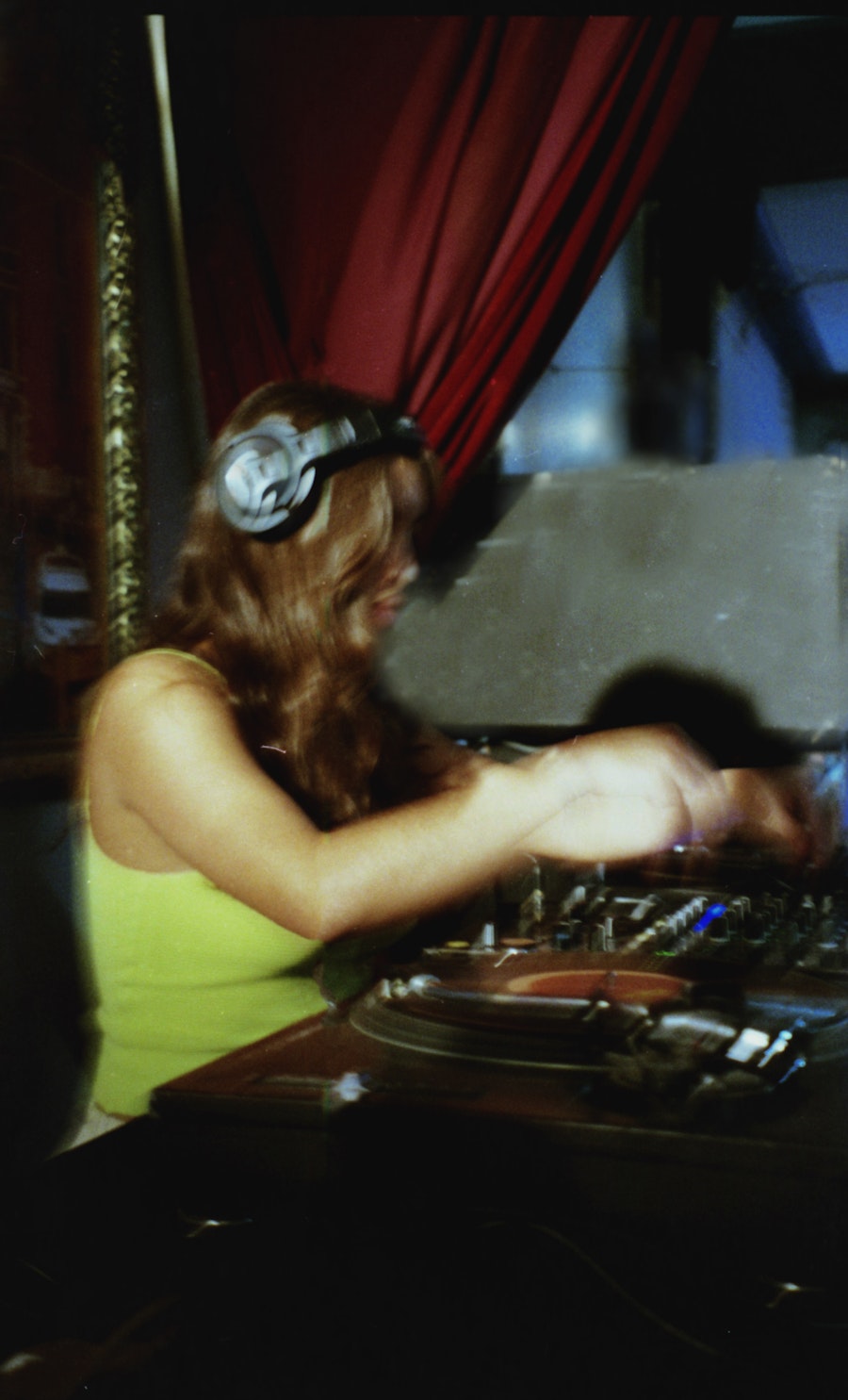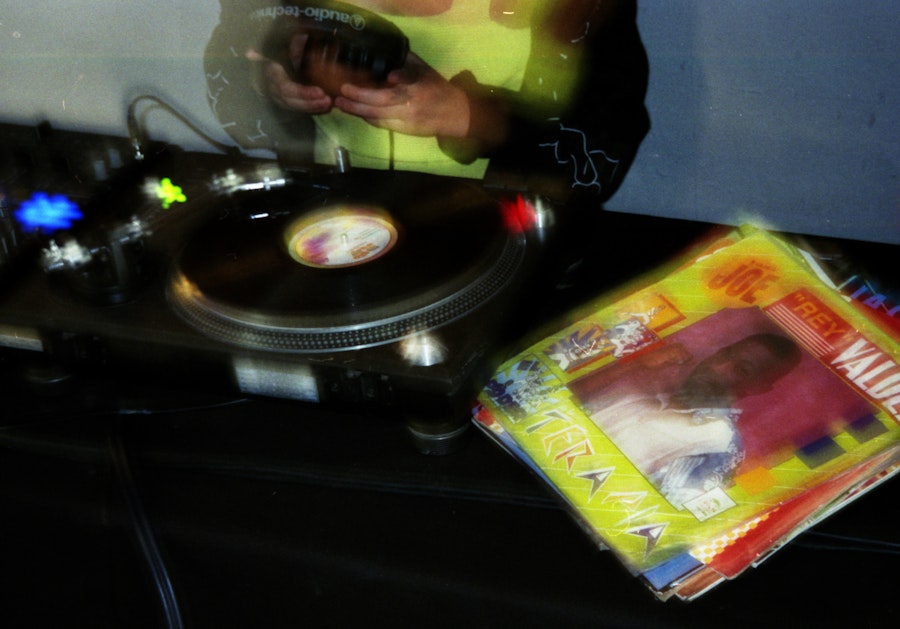 She holds one memory dear, a standout inspiration from her time in Santa Marta on the Caribbean coast of Colombia. At a bar called La Puerta, she saw a DJ play a set that was not limited by genre, but rather dove into the tantalizing styles of Latin music. The set wound through cumbia, champeta, vallenatos, salsa, traditional sounds, and new electronic rhythms. She remembers thinking, "Fuck, this is exactly what I'd play. I haven't seen anything like this in the U.K., and this is the kind of night I would go out to." Her sets now reflect this realization, as her choice of music is not limited by labels or boxed into genres. Bushbby has fun with her selections, and her lively attitude carries over to her audiences, not only bringing together the next generation of Latin Americans in London but also creating a space where she uncovers and introduces Latin rhythms into the mainstream eye. As she puts it, "Music is part of our roots, part of us. It doesn't happen in an exclusive space; it happens in public spaces where you can connect with people."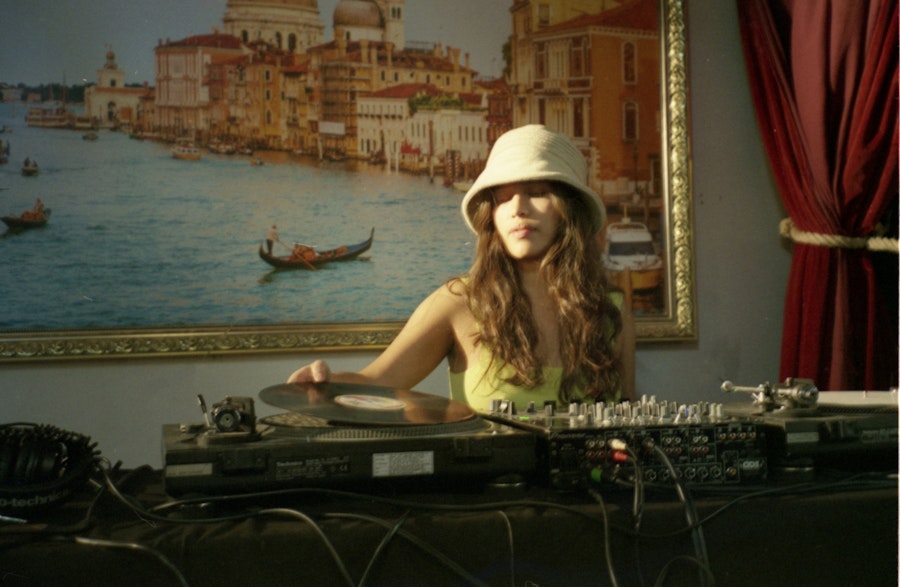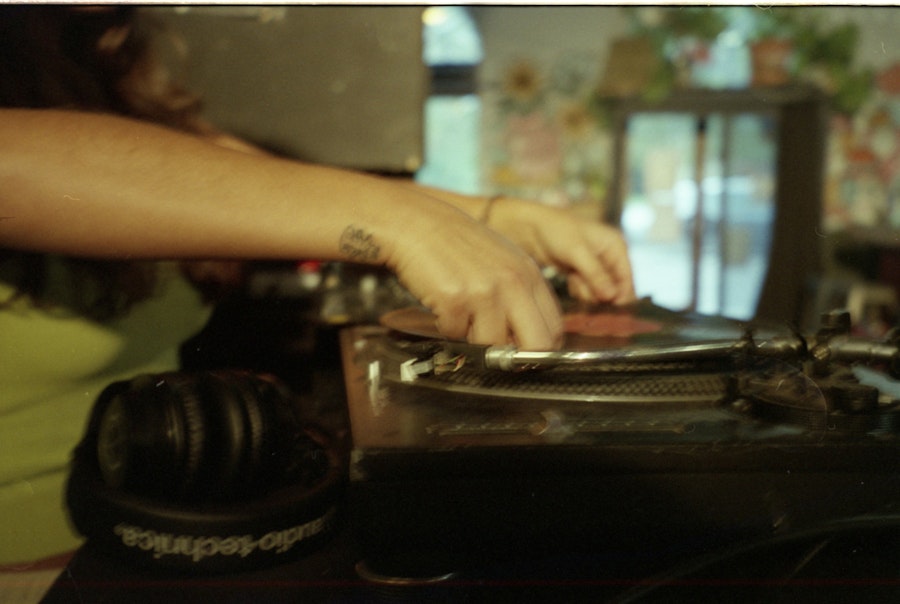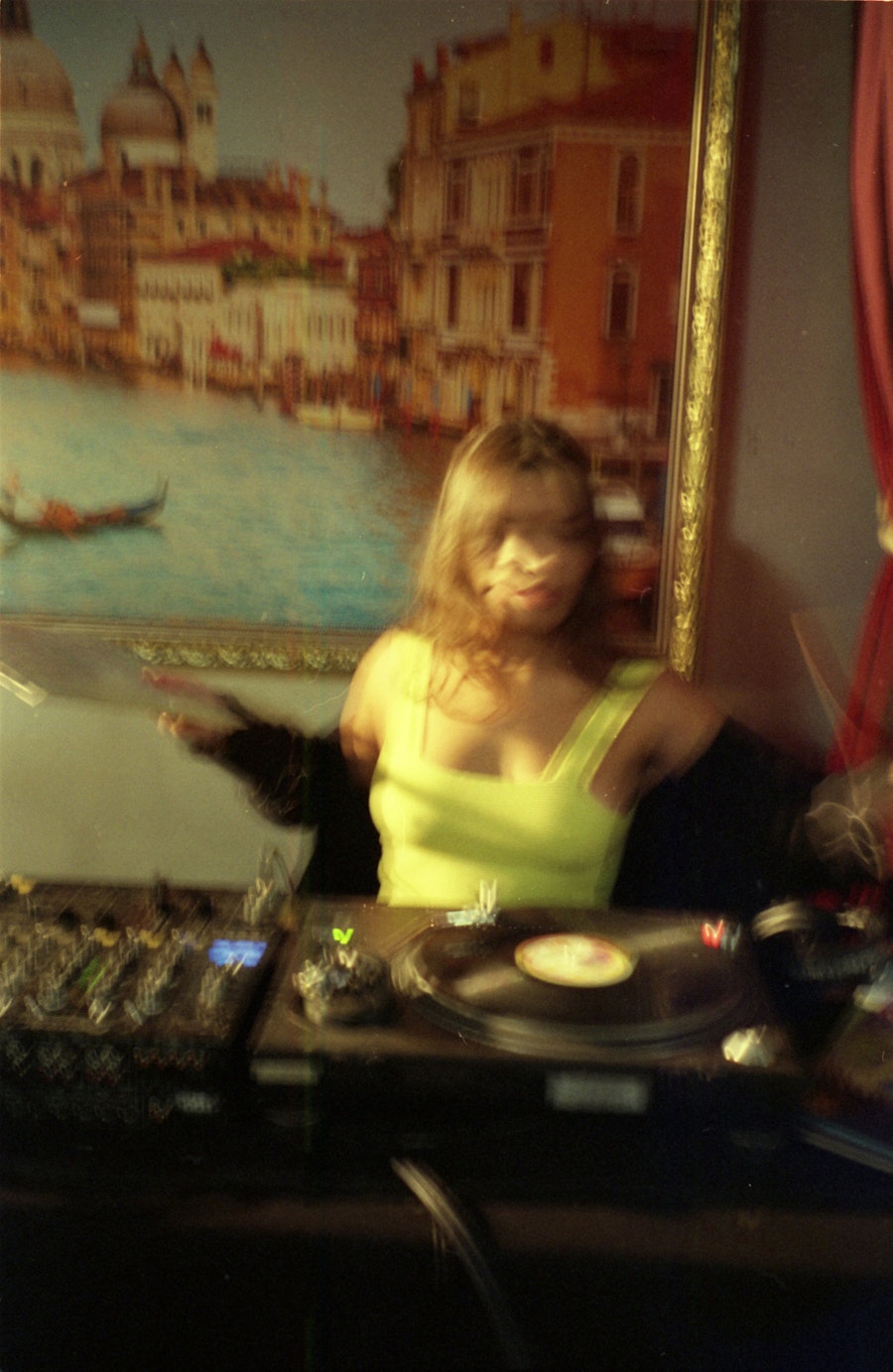 Beyond connecting with others, she aspires to align and connect to her roots by redefining the preconceived meaning of a "Latin night" through the varied music. "Every region in Colombia has its history," Bushbby explains. "Palenques got the African tambores that they've learned how to make because of their African roots, or how the Cubans brought the marímbola from Africa through Cuba. And then for vallenato, there's the acordeones, which are German, and they were developed into the Colombian version. The guitar that comes from Spain? That comes from the Arabs. And the indigenous gaita or kuisi / chuana. So for me, this [DJing] has been a massive education, and I'm still learning."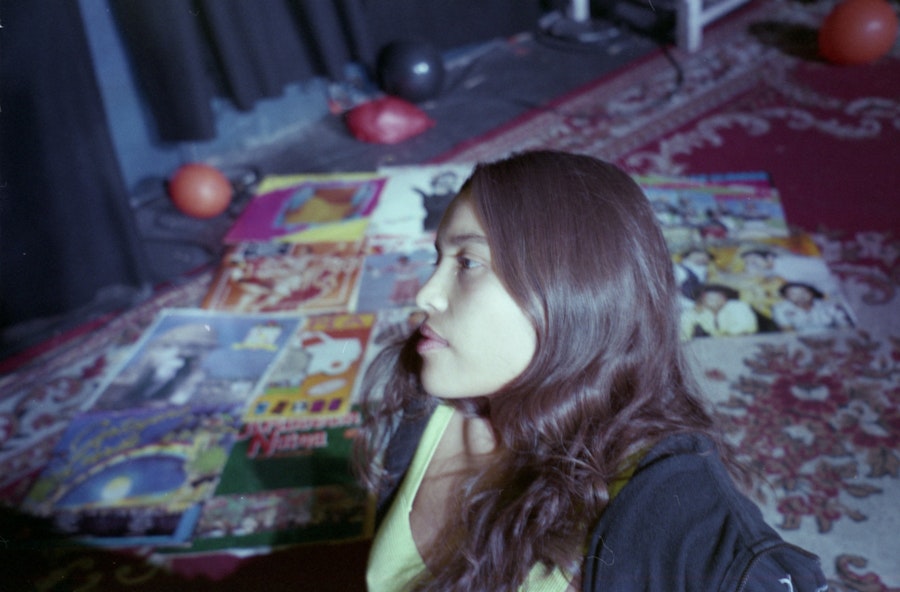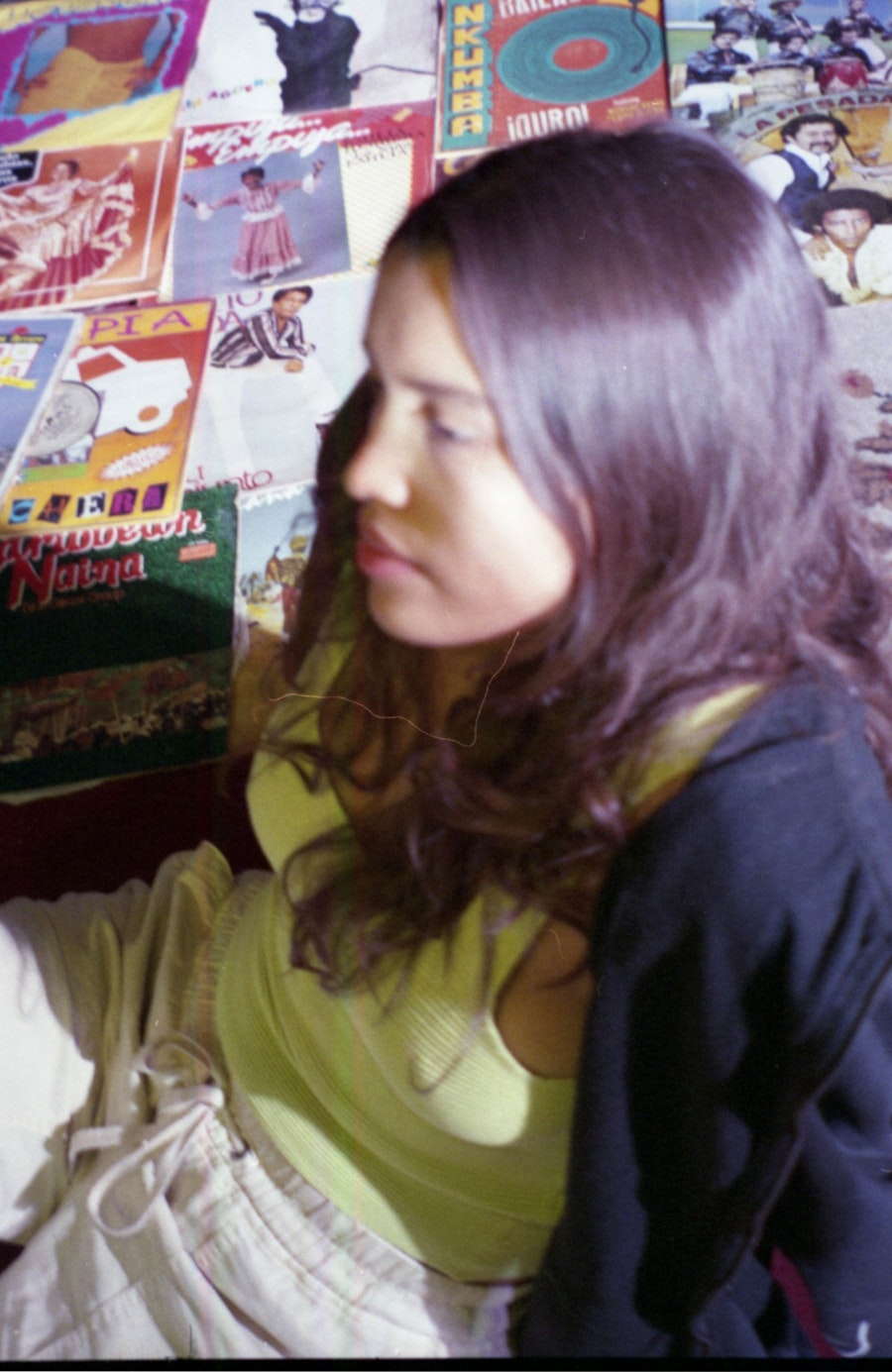 Photo by Diogo Lopes.

Photo by Diogo Lopes.

Photo by Diogo Lopes.

Photo by Diogo Lopes.

Photo by Diogo Lopes.