Chris Blackwell is one of the creative world's best-known entrepreneurs. Island Records, the company he founded in Jamaica in 1959, has gone through various permutations during the last fifty-plus years, and although Blackwell quit its board of directors over a decade ago to concentrate on tourism and property concerns, he will forever be associated with the influential record label he spearheaded.
Blackwell was born into a privileged family prominent in colonial Jamaica: his mother, Blanche Lindo, came from a family of Sephardic Jews that was kicked out of the Iberian Peninsula during the Spanish Inquisition, finally reaching Jamaica after periods in Amsterdam and London, and eventually becoming major players in the rum trade. His father, Joe Blackwell, distantly related to the founders of the Crosse and Blackwell foods empire, was a former member of the Irish Guards who became a career officer in the Jamaica Regiment, and although the family was at the upper echelon of Jamaican society, Blackwell has said that its fortune was largely squandered before he came of age.
Blackwell has spoken of an alienated childhood, stemming from severe asthma, which saw him largely absent from formal education. Sent to Harrow, an elite private school in England, he was ultimately discharged for unseemly behavior involving the sale of booze and tobacco to fellow students. Although a job was subsequently secured at accounting firm Price Waterhouse, Blackwell had other things in mind: after a brief engagement assisting the governor-general and a stint on the fringes of the hotel industry, he founded Island Records as a vehicle for the burgeoning Jamaican music scene at a time when rhythm and blues still held sway and ska had not yet been invented. Then, after the nation achieved independence from Britain in 1962, Blackwell feared that the climate could turn hostile for White entrepreneurs and thus moved the company to London, where it rapidly became the largest concern for Jamaican music outside Jamaica.
Through Island, Blackwell introduced reggae to the broader world's musical consciousness. Blackwell brought Jimmy Cliff to international stardom with the 1972 cinematic landmark The Harder They Come, whose soundtrack introduced many to reggae for the first time, and he went on to raise the music's profile to higher levels by championing artists such as Toots and the Maytals, Burning Spear, Lee "Scratch" Perry, Third World, Inner Circle, Black Uhuru, Sly and Robbie, Luciano, and Buju Banton, as well as British reggae acts like Steel Pulse, Aswad, and Linton Kwesi Johnson.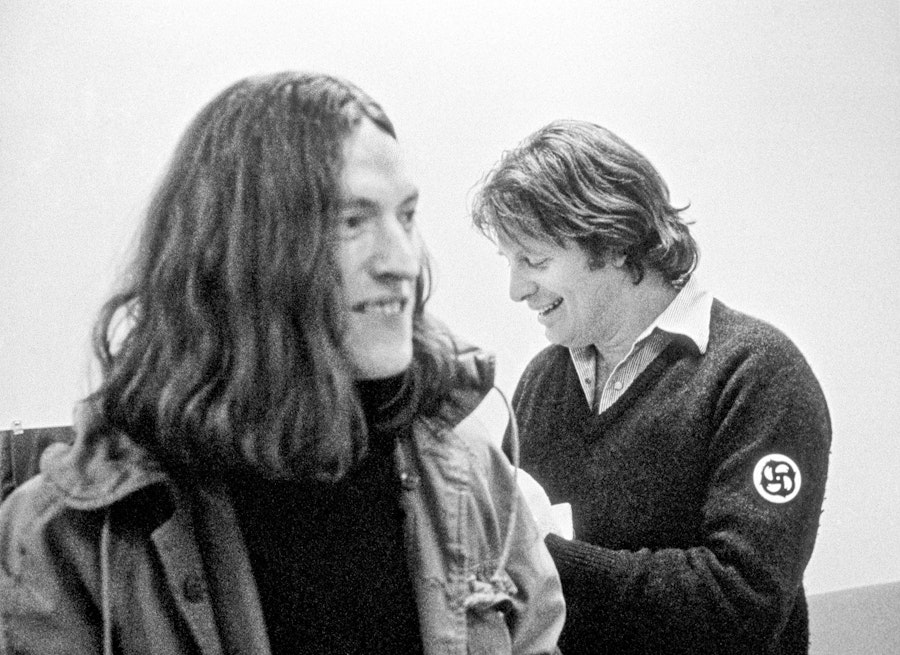 Of course, since the late 1960s, Island was much more than just a reggae label, being home to innovative rock acts such as the Spencer Davis Group (and its later incarnation, Traffic), Jethro Tull, Cat Stevens, King Crimson, Roxy Music, John Martyn, and Robert Palmer. Later, the label would make a global phenomenons out of Grace Jones and U2 and seriously revive the careers of Marianne Faithful and Tom Waits as well as launching African icons such as King Sunny Ade and Baaba Maal. There have also been commercially successful excursions into dance music and mutant disco, via Island offshoots ZE Records and ZTT. Above all, Chris Blackwell's commitment to the career of Bob Marley resulted in the ascendancy of the first Caribbean superstar, spreading the music and culture of the Rastafari faith all over the globe. And it is with Marley that the label will always be most associated.
Blackwell was eventually granted an honorary doctorate from the University of the West Indies, and received the prestigious Musgrave Medal from the Jamaican government in belated recognition of his tremendous contribution to the island's music industry. However, Mr. Blackwell is not without his detractors, particularly in the disgruntled reggae world. For instance, Peter Tosh famously referred to him as "Chris Whiteworst" in a particularly biting example of Rasta renaming, while Bunny Wailer recently accused Blackwell of failing to account to him for sales of the Blackheart Man album during the last thirty-three years.
Blackwell's response was that he remembers accounting to Bunny, further noting that it was now up to Universal Records, which has controlled Island for several years, to account to him presently. Of course, there was also the infamous legal action recently brought by Wailers bassist and bandleader, Aston "Family Man" Barrett, for unpaid royalties relating to the Wailers' Island material. During the trial, a stoic Blackwell barely acknowledged Fams' contribution, claiming near amnesia during much of the proceedings, yet folks behind the scenes have spoken of placatory deals done with the Marley estate, as well as an earlier "settlement" payment made to Fams in the early 1980s that apparently negated any further legal challenge.
It also seems to be the case that Island may have sometimes operated loosely where paperwork was concerned, or at least Lee "Scratch" Perry has stated that his agreement with Island largely operated on the basis of the spoken word. But other artists are resentful of the selective control they feel Blackwell foisted on reggae. Max Romeo once stated, "A contract with Island is like a death certificate—that's void, ain't nothing happening. They sign all the artists that was a threat to Bob Marley and put them on the shelf so they can send the King ahead and crown the King; we were all victims, sacrificed to make the Marley empire, but we thank God for it, because the world would hear reggae music."
Furthermore, Lee Perry once memorably recorded a song naming Blackwell as a vampire, "sucking the blood of the sufferers," yet has recently stated that he has no bad feelings towards him, although "him a little bit tricky and a likkle bit greedy, like most people." Otherwise, Scratch insists, "He's a good person, a really good person who is smart and always have good luck—somebody like me." Thus, in contemplating such matters, contradictions obviously abound, though most of the time, Blackwell takes the criticism in his stride, even when attitudes towards him may be combative.
In July 1989, Blackwell sold Island to PolyGram for a reported $300 million but remained concretely involved in the label and its related film offshoots. However, he is said to have repeatedly clashed with PolyGram executives over the direction of the company and ultimately quit in 1997 to form Palm Pictures, launched the following year as a film and music company specializing in world and electronic music. However, the entity has never been particularly active, its slim output waning even before the Internet began killing off the traditional music industry. Instead, Blackwell has increasingly devoted his energies to the Island Outpost group of boutique hotels, catering to the elite discerning traveler, though he has kept his hand in the music to some degree and was contemplating the issue of a new release from Sizzla when we last met.
Over the years, I have conducted numerous interviews with Blackwell in various locations; most were undertaken by telephone, though the last was under the very public gaze of a question-and-answer session at Rototom Sunsplash, Europe's largest reggae festival, where the tension was ratcheted up by ominous rumblings from fellow guest speaker Bunny Wailer. Conversely, I have also had the pleasure of visiting Blackwell at his home in the Berkshire countryside, where our party was treated with the utmost hospitality and embraced very warmly by Chris. Meeting Blackwell on his home turf provided a glimpse into another kind of world, one peopled by celebrity companions and all manner of folk who live differently than the average Joe. But what struck me most about C.B. in his natural habitat is that the man is obviously deeply enthralled by music. Seeing him listening to anything from old rare ska sides to upfront dub creations by Sly and Robbie and unreleased new works by a host of others, it was clear that Mr. Blackwell feels the music at the core of his being, and his ultimate consummation by music is what has driven him to share so many great musical creations with all of us.
What follows are Chris Blackwell's memories of his life and work, highlights of the various interviews I have been privileged to conduct with him.
What is your earliest memory of growing up in Jamaica?
I was sick all the time as a child with asthma, so I was at home most of the time. I grew up pretty much on my own and fairly absent.
When did you first leave Jamaica?
I first left at eight to go to school in England, but had to come back to Jamaica a year later, because the place I went to was damp and not good for asthma. When I went back later, I went to a school near the sea, so the air was much better.
How was life in England?
Well, I loved Jamaica much more. I really like the people, and I like the feel and the beauty of the place. But England certainly was a whole other thing again. At that time, it was just about the center of the world, a great place to be exposed to, with the history, the learning institutions, the museums.
How did you enter working life?
My first employment was unpaid work. I was assistant aide-de-camp to the governor of Jamaica in '57, '58.
How old were you?
About twenty, twenty-one.
Who was the governor then?
Sir Hugh Foot. I was essentially a gopher. The ADC was like a mixture of a private secretary and a butler.
Foot was a family friend?
Yes, that's how I got the job, but after eighteen months, Hugh Foot was transferred to Cyprus, and Sir Kenneth Blackburne came in, and I never really got on with him so well; he was a bit of a cold fish, a bit stiff. Sir Hugh Foot was a really fantastic man. He loved Jamaica and loved the people, was a very warm, sensitive human being, in my opinion. And then I didn't see the same qualities in Kenneth Blackburne.
Did you already have a degree?
No, I never had a degree. I left school very early, at about eighteen, because I was selling liquor and cigarettes to the other kids at Harrow. I wasn't exactly expelled, but it was suggested that I might be happier elsewhere.
What did you do next?
I started to sell real estate, and a few other things, like I rented scooters in Ocho Rios.
When did you start making records?
Well, one of the things I did was to get the water ski concession at the Half Moon Hotel, a very beautiful hotel, very efficiently run by Mr. Harold DeLisser; it was like a boutique hotel. While I was there, there was a band who was playing, and I liked the band and decided to record them, so I started in the record business.
Lance Heywood's band?
Yes. They were from Bermuda but resident at the Half Moon.
Did you record at the hotel?
No, I took them into Kingston and recorded them with Ken Khouri [at Federal], because he had a studio and was the main guy to press records, but I didn't know him prior to that.
Lance Heywood was on one side and Ernest Ranglin on the other?
No, the first one was Lance Heywood, the second was Lance Heywood and Ernest Ranglin.
Were the albums popular?
I sold some records at the Half Moon, and I tried to sell some elsewhere, but nobody bought them.
Who else was releasing records in Jamaica?
Nobody. There was no recording other than calypso bands at that time.
How did you enter the music business more concretely, following this abortive early attempt?
I used to go to shows in Jamaica put on by Horace Forbes, who sang a little bit like Bing Crosby, but nobody would ever book him or want to listen to him sing. So he became a promoter so that he could sing for twenty minutes or so on the shows that everybody else came to see. And on one of the shows, there was an artist called Wilfred ["Jackie"] Edwards, who sang a lot like Brook Benton, and I loved Brook Benton at the time, so I just felt that I'd like to record him. I loved music, and I think like any of us who love music, we want to get as close to it as we can, and that was my way of getting as close to the music as possible. So I recorded three artists about the same time: Wilfred Edwards, Owen Grey, and Laurel Aitken, and the first record that came out was ["Boogie in My Bones"/"Little Sheila" by] Laurel Aitken—I just pressed the record at the pressing plant and took it around to sell it. And I just loved the whole process, so I kept doing that all the time. I also managed sixty-three jukeboxes for somebody else, so I used to travel around Jamaica putting records in the jukeboxes, arguing with the people who owned the little bars or clubs as to what records should go on. So it was basically something that was entirely on the street, going in the studio, and then the rest of the time either going to stores or getting the records played on the jukeboxes.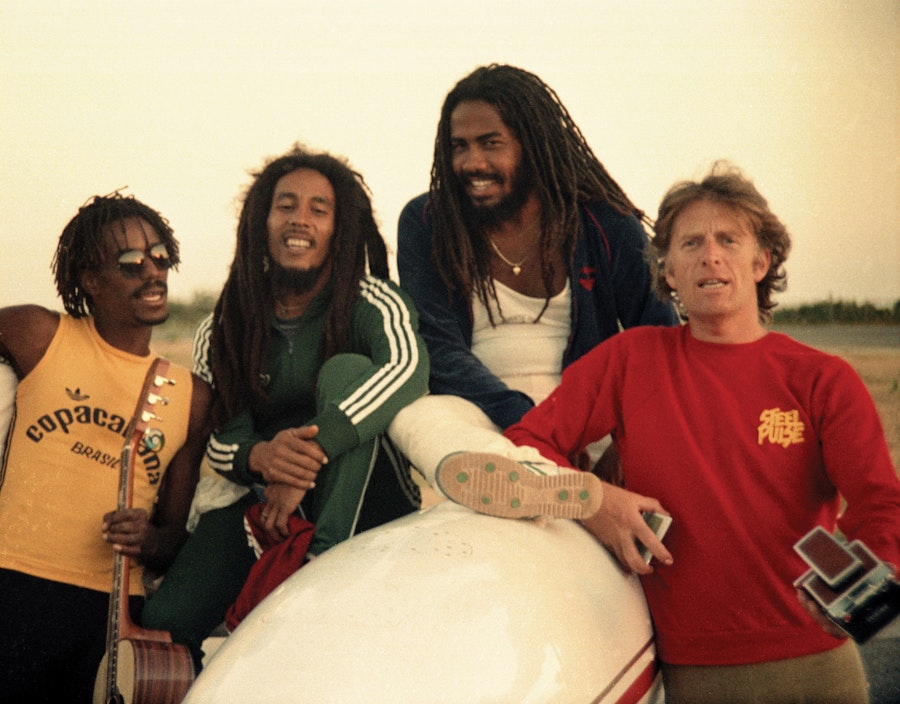 After you moved to England in 1962, your first big success was Millie Small's "My Boy Lollipop," a ska cover version of an up-tempo rhythm and blues number by American teen singer Barbie Gaye.
I started recording Jamaican artists in 1960, and then in 1962, Jamaica became independent, and I thought that in view of my complexion, I'd be more associated with the past than the future of Jamaica. Plus also, there were other people making records at that time in Jamaica like Coxson [Dodd], Beverley's, Duke Reid; and all these guys, their records were actually really, really good, much better than the records that I was making at that time, so I decided that it made sense for me really to go start up in England, to represent the other people that were my competitors in Jamaica. So I went to see them all, and all of them other than Prince Buster gave me their records to release in England. And that's basically how I started in England, the same way as in Jamaica: going to the pressing plant, getting the records pressed, taking them round to the stores, distributing them. Then the fifth record that I released was produced by Coxson, with Roy [Panton] and Millie, called "We'll Meet." And Millie had this extraordinary kind of high-pitched voice, which everybody really responded to, so I thought I'd bring her over to England. And I had this tape full of different songs that I bought in America and sold to sound-system guys, and one of the songs was called "My Boy Lollipop," and it just seemed that she'd do a great version of that. So I produced a record of that song with Millie, and it was arranged by Ernest Ranglin, and it became a huge hit worldwide. That's how I got into the mainstream of the record business; that was my break.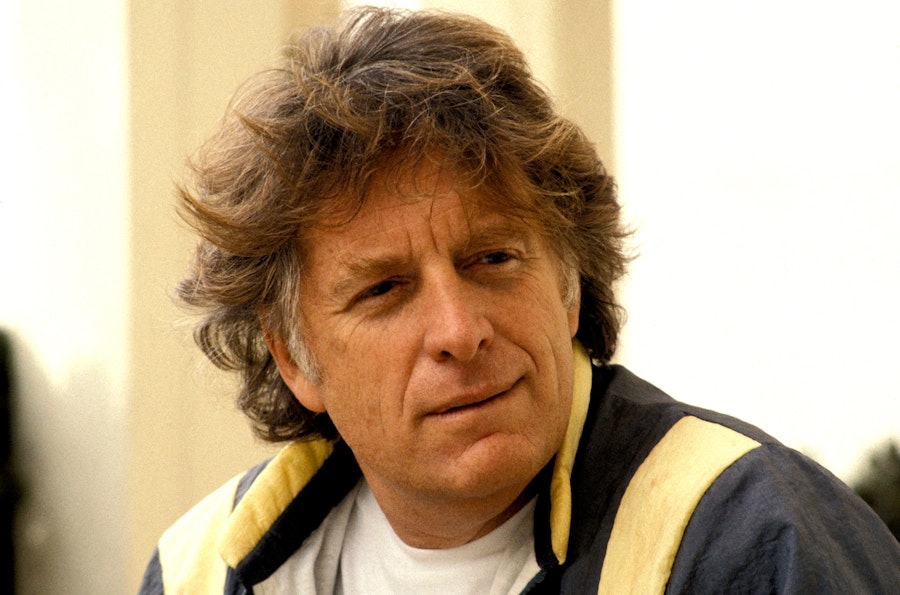 You took an early gamble on Jimmy Cliff by bringing him to London in 1965. When did you first become aware of him?
About 1962. I think it was the sixth or seventh record I put out in England, "Miss Jamaica." He was recording for Leslie Kong, who was a shareholder in Island, so I released all his productions in England, and it was one of the first records I released.
When did you first meet Jimmy?
I think it was in 1964, at the world expo [World's Fair], New York. He's a very strong performer, very much in the vein of James Brown; he had great dance moves onstage. I remember seeing him there and meeting him afterwards to talk about signing him to Island.
He was hoping to remain in the States, but you said it would be easier in the U.K.?
There was much more of a Jamaican community in England on which to build a base, even though he was closer to a soul singer than a reggae singer. I remember him playing a lot in Paris, and Europe in general, and he was really good at finding musicians; he found a great band that later became Mott the Hoople.
Why were some of his early U.K. recordings issued on Fontana?
At that time, I hadn't really released anything but Jamaican music on Island, and I put Millie and the Spencer Davis Group on Fontana, so he would have gone on Fontana because it was more of an R&B/pop record that didn't have any Jamaican feel.
In the late 1960s, you started concentrating on British rock and folk.
I started to really not be that involved in Jamaican music. Personally, I was really focusing on Traffic, and then Free, and rock and roll, essentially. So it was decided to merge Island's reggae music with a company called B&C, which was started by Lee Gopthal, to form Trojan. So I started focusing on rock and roll, working with A&M Records in the States with Free, Spooky Tooth, Fairport Convention, and Sandy Denny; I was doing virtually everything with A&M, because I always preferred to deal with independents, and A&M was a first-class company.
A&M had great success with Cat Stevens but seemed perplexed by Jimmy Cliff.
I remember A&M very much liking [Cliff's 1971] album Wonderful World, Beautiful People but not having much success with it, because it didn't fit American radio, so they decided not to go further. Music in America really sells off radio, and radio is narrowcasting, in a way. His music didn't necessarily fit into anything: it wasn't like American Black music, wasn't pop music. But he wrote some really great songs. There's no question, he's one of the really great artists that came out of Jamaica. He's a major, major talent, up there with the top.
Tell us a bit about when you first began working with the Wailers for the Catch a Fire album.
I first met Bunny, Bob, and Peter in my office in England, in 1971, 1972. The three of them walked in like kings, really, in spite of the fact that they were stranded in England at that time; the three of them had a tremendous charisma, and power to themselves, and that was amazing, so I was immediately taken by them. I felt that the best way of forging a relationship with them was to offer them an advance to make their first record. And when they went back to Jamaica, everybody said that I'd never really see anything, they weren't likely to put together a record at all, but I always felt differently about this. I felt somehow confident that that would not be the case, that they would do something. A few months later, I went to Jamaica to look for them; they had a record store in Kingston, just off King Street, and Rita Marley was there in the store, and I asked her, had they recorded anything yet? She said, "Yes, I think you'll really like it; it sounds very good." So I asked her if she could give them a message to say that I'd arrived in Jamaica and would love to hear it. And the next day, Bob, Bunny, and Peter came and picked me up at the hotel, took me up to the studio to listen to the record. And I was just completely blown away, because I thought it was a masterpiece.
When you released Catch a Fire overseas, you added rock-oriented guitar and keyboard overdubs. Why?
I really felt that the best way to break the Wailers was as a Black rock group, because reggae at that time, in England, didn't have the respect that I felt that it should have. People didn't recognize the musicianship that existed within it, because most of the hits would be single hits in the summer, more like novelty records. There weren't really albums which were on the general market, so I felt that they needed to be marketed as a rock group. And in order to try and get that across, I felt that one needed to bring some elements into the music which would attract that audience. Fortunately, there was somebody who Bob [had already] worked with, which was [keyboardist] Rabbit Bundrick, so he was one of the musicians we used. And also there was a guitarist that I had met, from Muscle Shoals, Alabama, Wayne Perkins… Basically, the idea was to make the record more accessible to a rock audience, and that was the reason for adding those elements.
Were you involved in the initial recording sessions?
I was actually not in the studio when they were recording. In fact, I was not in the studio when Bob was recording any of the records; I was involved in mixing all of them except for Survival. And there was only one I can claim to have been in the studio, which I coproduced, and that was "Redemption Song," because Bob had recorded [another version] with a band, and I told him it would be better just with a guitar. But one of the areas that I can say I'm strongest in is the sequencing of the records; I was involved with that with Exodus—in fact, with all of them except Survival.
What else did you need to do to break reggae to a larger international audience in the early days?
I've always been interested in artists and artists' careers, and basically, my roots have always been in jazz, with the music that I always loved when I was young. And jazz music was a long-playing format, so I've always been into the long-playing record rather than singles. You could have singles in reggae, but outside of Jamaica, they were, as I said earlier, like novelty songs: there would be [the Pioneers'] "Long Shot Kick the Bucket," or somebody in England called Judge Dread; every summer, he'd have two or three hits, but it wasn't really considered serious music. In order for reggae really to break, it needed the artists to be seen; they had to tour, because you couldn't get the music on the radio, and you can't market the music in America unless it's on the radio. The only way is to go and tour and tour and tour and tour and build up a following and build up a base, so that was really the direction that I took with all the artists that I wanted.
You made some great records with Toots and the Maytals in different eras.
Toots is a genius, one of the purest human beings I've met in my life, pure almost to a fault. I love Toots; I've known Toots longer than anybody, much longer than Bob, but I just wasn't able to get him across.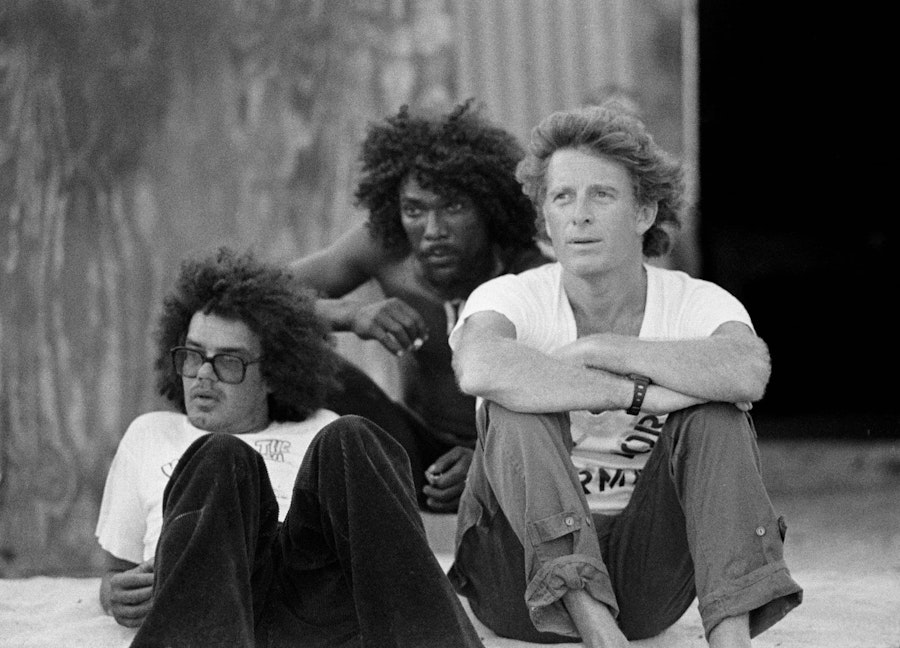 What about your work with Lee "Scratch" Perry?
I learned more from Lee "Scratch" Perry than anybody else in the whole record business; I worked with dozens of people, but I learned more from working with him and seeing him work than anybody else. Again, he's an absolute genius, someone who is able to create the most incredible sounds, with virtually no professional recording equipment, so I'm a huge fan of his. Watching him work was just a complete joy. He was just an absolute master; I can't begin to explain how brilliant he is. The equipment he used to make his records with was simple, amateur equipment; he was amazing. And he's the only person that I saw Bob a little anxious or nervous of when he was in the studio. He was just brilliant, really, and he probably made the best tracks of Bob's earlier records, like [1973's] African Herbsman and [1974's] Rasta Revolution. 
I have a feeling the first thing that brought us together was [1976's] "War ina Babylon" with Max Romeo. I remember spending a lot of time with him in the Black Ark; it changed a lot over the years, but when I first went there, the place was absolutely pristine. He was very, very precise and clean, meticulous in everything he was doing. If somebody was smoking a cigarette, he would instantly put an ashtray under them to make it clear what they were to do with it. Also, if you asked him about a tape that you'd listened to ages ago, he would be able to put his hand on it immediately. He is the master to me; he is absolutely the master in terms of the production of Jamaican music, music which, I think, will have the most long-lasting value. I sat in a lot with him on sessions, and one particular one, which was a major event really in my life, came out as "Dreadlocks in Moonlight." He said it was a demo for Bob, and I said, "You should do it yourself; I just love the way you sing it as it is." The other one was [Junior Murvin's] "Police and Thieves." I remember going down to his studio one time, and we got stopped for no reason on the way, have an M16 shoved in our face by a young police guy...and when I went in the studio, they were doing "Police and Thieves."
With Lee Perry, like most reggae artists, the records were more embraced by the press than the radio; the press gives you credibility and a certain amount of stage-drawing power, because you have a name in vogue, but radio is really what sells records. So Lee Perry never sold a lot of records in the same way Bob sold a lot of records. Things like "Roast Fish and Cornbread," these are absolute masterpieces, but we weren't able to make them hit singles at that time.
What do you think happened to Scratch?
He would say to me that he's perfectly sane, he's just behaving mad, because he wants to keep people away from him. But how could you destroy an incredible body of work like that? I don't think he's mad, but he's like a genius-type character. I think around that time, he got pissed off with us, because we didn't issue some of his records, and it must be that I didn't think they were great.
He later did "Judgement in a Babylon" in 1985, accusing you of being a vampire. He says he saw you drinking chicken's blood in a rum glass.
Well, that's true. It's part of a custom in Jamaica, and I'm from Jamaica: when you build a building, you kill a chicken and mix the blood with rum in your mouth, just a little bit, and drop it on the four corners.
Some artists resent that Island allegedly promoted Bob Marley above others, claiming the bias was intentional.
People think that a guy like me does an incredible job to make artists and break artists, but you don't at all. Certainly how I operate, you're around to try and help the artists you're working with make it. In other words, in many cases, the main role is to help guide, to try and be a friend, help develop choices, and open doors... I'm the kind of guy who will take somebody who's a genius, and I have to help him mix it. Like in the case of Bob, he asked me to do it… I don't push people, or I push all the people; I didn't push Bob above anybody else, Bob just had more going for him than anybody else. I honestly believe that is the case.
You achieved an incredible sound with the Compass Point All Stars, the in-house band at the studio you built in the Bahamas, pairing rhythm twins Sly and Robbie, percussionist Sticky Thompson, and guitarist Mikey Chung with synth wizard Wally Badarou and guitarist Barry Reynolds, initially to back Grace Jones.
I decided to build a studio in a restful location; a man who worked at the studio at Island's London offices was the sound designer, and he created a magic room. I wanted a new progressive-sounding band with a Jamaican rhythm section, an edgy midrange, and a brilliant synth player, and I got what I wanted, fortunately. The Grace Jones sessions were so enjoyable, partly because I had the band all playing live; I would have three or four musicians all overdubbing at the same time. It was "lightning in a bottle," and it was then that I thought about them as a house band, like those of Stax and Motown.
There were great engineers at Compass Point too.
Alex Sadkin was a perfectionist. He was a mastering engineer and studio engineer at Criteria in Miami, and I worked with him on Rastaman Vibration and later on overdubs for Kaya. He was a dream for me to work with. Steven Stanley was and is a little genius. He could create a fun atmosphere in the studio and was a whiz at electronic effects, whereas Alex was more of a classic engineer. But Steven moved back to Jamaica, and Alex went on to be a big producer; he came back again to run Compass Point but, tragically, was killed in a car crash. 
Tell me your impression of Grace Jones.
Grace is a miracle—she's an icon, an actress, an interpreter, totally an amazing character. As soon as she goes onstage, she becomes this terrifying kind of person, but at home, she's as sweet and soft and gentle as she can be. And she looks the same today as she looked thirty years ago.
What did it mean to be awarded the Musgrave Medal?
It meant a great deal to me. I was surprised to get it, because most of the people who have received the medal, it is for the work they themselves do as writers, painters, artists, journalists, or whatever; whereas in my case, I'm not any of those things. I more work with talent. I guess my role is identifying talent and helping them reach their goal, I guess, is what I do. I'm not a front man myself.
You have more of a facilitative role?
Exactly. So I was very honored to be recognized for that, really, because it's hardly a job even. Certainly, it's something enjoyable.