As Acid House swept through Manchester in the late '80s and early '90s across town from the Hacienda at underground clubs like The Gallery, Precinct 13, and FEVA it was the sound of street soul and hip-hop that ruled.
Out of the clubs came Manchester street soul bands like Fifth of Heaven and Cool Down Zone whose drum-machine rhythms, reggae bass lines, and '80s synth riffs topped with sweet lovers rock vocals was the ultimate inner city sound. At the same time rappers like MC Buzz B, Kiss AMC, and Ruthless Rap Assassins led a charge of conscious hip-hop with a strong Manchester tongue.  
Through the mid 1990s Manchester pirate radio stations like Sunset, Buzz FM, Frontline, and Soul Nation (founded by Soul Control sound system of The Gallery fame) transmitted these sounds from tower blocks across the city. "The pirates were incredibly dominant and important," Mark Rae DJ at Precinct 13 and FEVA and future label head at Grand Central told me last year. "This all fitted with the DIY style of the music, where you'd put your own 12-inch together and get distributed with no interference from record label A&R."
These raw and soulful urban sounds from old tapes of '90s pirate radio shows became the bond between Tyler Daley (aka Hoodman) and Konny Kon (of hip-hop trio Broke 'n' English) when they formed Children of Zeus in 2015 as a self-described "soul project for hip-hop heads."
Taking inspiration from the past to create music rooted firmly in the present, Children of Zeus debuted with a string of EPs for South London label First Word Records collected on the album The Story So Far... in 2017. The accolades from the likes of Jazzie B and Goldie gave Tyler and Konny the belief to push even harder to the levels they aspired to. 
Since their debut studio album Travel Light dropped in 2018, Children of Zeus have been at the forefront of a wave of Manchester neo-soul bands not seen since the heady days of the '90s when street soul, hip-hop and lovers rock collided. After two years on the road, the duo returned with a more refined sound on their 2021 follow up Balance, a future British soul classic with Konnie's effortless flow combined with Tyler's sweet R&B vocals and those unmistakably crisp drum machine rhythms and deep bass licks.
It would prove a fitting name for an album that combined the rough with the smooth, both musically and lyrically on standout tracks like "No Love Song," a brutally honest tale of the pressures of relationships and "Be Someone" an empowering ode to the streets where they came. 
A natural continuum of Manchester's soul and hip-hop legacy, Children of Zeus are also a formidable live force as those lucky to catch them at We Out Here this August will discover.
The following interview was conducted over email correspondence.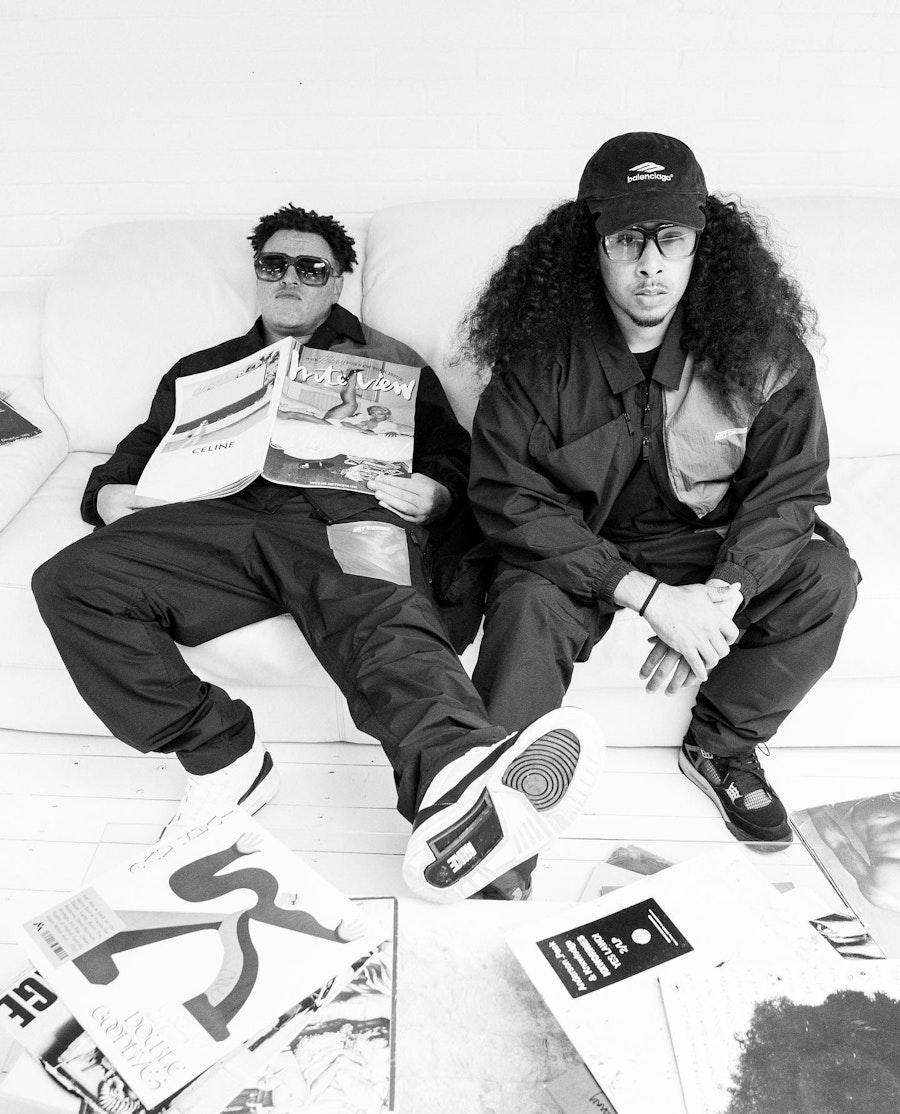 I wanted to begin by asking about those pirate radio shows from the '90s that you bonded over. Were there any particular stations or DJs that stood out?  
Konny: Love Energy, Soul Nation, Frontline, Buzz FM, Sting FM, Sunset radio, Irie FM were a few off the top of my head, mainly playing street soul, reggae, jungle, dancehall, hip-hop, R&B etc. Hence why we sound like we do!
Tyler: Gotta shout out two of my favorites, Leaky Fresh and Sefton Madface.
What was it about the soul music of Manchester in the '90s that had such an impact on you? 
Konny: It really wasn't the music from Manchester that influenced us. It was more the scene and the DJs on the radio and what they played. There are a few great random songs from Manchester that made an impact but we were both more influenced by American and Jamaican music when we were younger. 
That era of soul was very DIY from pirate radio to the clubs.  Is that DIY spirit something that inspired you when you started out in Broke 'n' English and Hoodman respectively?
Tyler: We had no choice!
Konny: There just wasn't the opportunities like there was in London to have a music career in Manchester. We didn't have money for studios. None of the record labels cared. Media just hardly cared about hip-hop/soul from the U.K. let alone Manchester. So we just got on with it ourselves.
That '90s era was also a golden period for Manchester hip-hop. Konny, I understand that you really got into music after hearing a tape of MC Buzz B. What was it like first hearing his music?
Konny: To be honest when I was younger I didn't really listen to a lot of hip-hop from the U.K. I didn't really know of many U.K. rappers at the time. My teacher in school played a song by Buzz B and told us he had previously gone to our school and was now signed to Virgin. That opened my eyes to there actually being rappers with record deals/careers from where I grew up. Was pretty inspiring at the time.
Tyler, you've said before that it was the band Northside who your dad knew that inspired you. I was interested in what way?
Tyler: Just the fact they travelled the world and met Public Enemy brought the feeling that it wasn't an unreachable goal.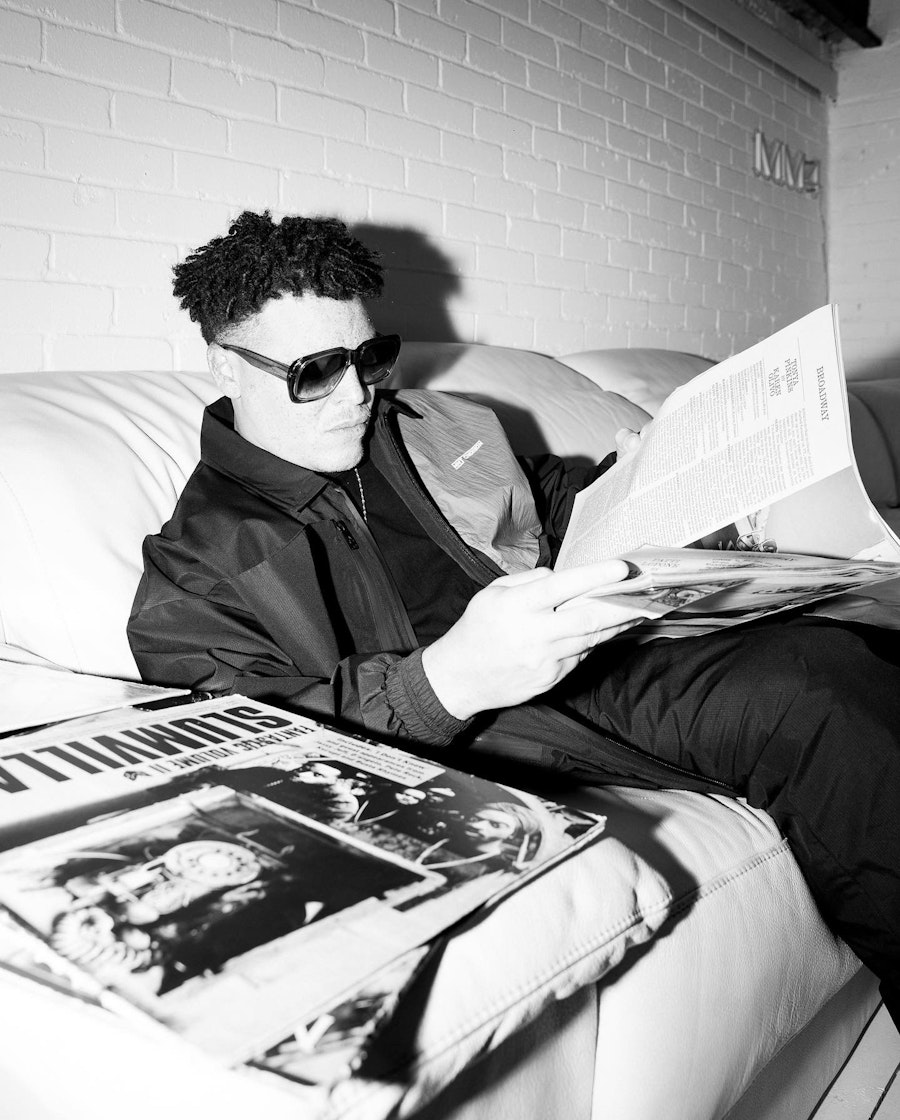 How did you both go from there to making music yourselves?
Tyler: I started rapping at around seven years old and the singing came not long after but I didn't think I could sing until much later.
Konny: Similarly I started writing at around ten years old and performing at school events and then started recording demos at home with various people up until the age of about eighteen when I finally recorded some music that came out.
When did you two meet? I understand you both loved the same records? How quickly did you start making music together?
Tyler: We met in Paris by chance at a gig we were both booked for with previous groups we were in.
Konny: We arranged to meet up when we got home and Tyler wanted to produce some music for me. He played me all his hardest hip-hop beats he had while I sat in the corner of his room with loads of excitement. He then played me a really soulful beat, which I loved and he was surprised until I told him although I rap I listened to a lot of soul, R&B, reggae. That got us talking about our love for pirate radio and '80s/'90s street soul.
Why do you think you made such a good production team?  Did you talk about a musical style you wanted to create or did it just happen naturally?
Tyler: I don't think we're amazing musically there's a lot more talented musicians than us. Our taste is very similar and we both know pretty early on if a beat is going to be good.
Konny: Pretty early on we knew the type of music we make wasn't the most popular at the time (still isn't) but we had to stick to what we know and hopefully there was enough people out in the world who also wanted this type of music we just had to get it to them.
How did your music fit or differ with what else was happening in Manchester at that time?
Konny: At the time everyone had deserted making hip-hop/soul pretty much. Everyone was making [drum & bass], grime, dubstep, bass music, trap. What we did seemed corny, to some, but we just knew we'd be forcing it if we were trying to make what everyone else was doing at the time.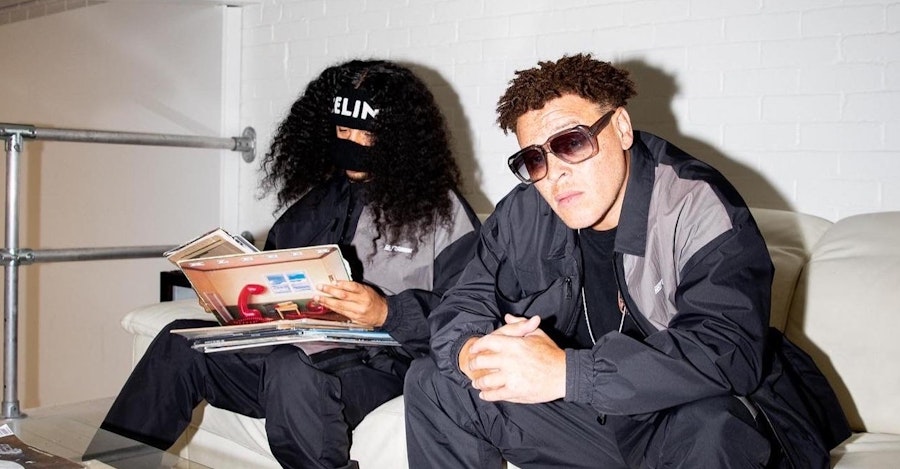 How did you hook up with Aly Gillani at First Word Records and how important has the label been to your growth?
Konny: We had a few songs floating round on SoundCloud. We had sent them to everyone. Nobody cared apart from Alexander Nut and Aly.
Aly met up with us and was really passionate about the music and came with the idea of putting out vinyl and CDs of our music which I think added value and something tangible for supporters of our music. I used to get annoyed by people buying vinyl who didn't play it. But now I see another side to it. It's people saying "I love this music and want to show I support it more than just streaming it." It's like buying a t-shirt or poster and also we seem to have been the start of a lot of people's vinyl collections as they go on to buy turntables and more records. Aly and Bobby [Bignell] at First Word fully trusted us with the music and just facilitated getting it to like minded music lovers. Fully thankful for the role they played in getting our music heard!
How do you think your music has changed with age and experience?
Tyler: Probably no longer chasing what I think people want to hear and making exactly what I like.
Konny : Less ego and rules. Mainly learnt from Tyler that all the limitations and rules of traditional hip-hop are a hindrance to progression. To me now it doesn't matter how the music is made. What's important is the end result. Whatever your process is, most people don't care. Does it sound good is the most important thing.
What plans do you have for new music? Are there any other creative areas you would like to move into?
Tyler: I have some solo music I'm sat on for when the time is right. Also been recording a lot of features for other people that should come out at some point.
Konny: We're also working on new Zeus music. Truth is it's taking longer than we and other people would hope, but until it's as good as we want it to be we won't rush it. Probably not the best way of working in an era when people drop music weekly, but we just do what feels right to us and hopefully people are drawn to it.
What would you tell the young Tyler and Konny when they were just starting out?
Konny: There's no shortcuts for you. None of it works for you and you'll regret most of the moves you make that aren't good for your soul. Don't compromise.
And finally, what should we expect from your show at We Out Here? 
Tyler: We usually perform live with our DJ, so we are performing a rare live band show. We Out Here is always a good show for us. It's a bunch of people who are really there for music so we're looking forward to it!