Chee Shimizu has made many record buying trips to Europe over the course of a few decades. Following his curious ears, he found plenty of things that no one else seemed to be aware of. Back in Tokyo, this meant there weren't many DJs like him, and in spite of, or maybe because of this, he was well respected for his singular vision. After DJing for years, he got obsessed with Italo and cosmic disco and, together with a few friends, managed to introduce it to the Japanese dance floor. Inspired by Italian cosmic disco don Daniele Baldelli, he started playing whatever music he appreciated within his own realm, and that naturally led to his organic sound. 
When Shimizu was asked to publish a disc guide book about his vision and collection, he wrote 640 record reviews in six months. Obscure Sound, published in 2013, became a go-to guide for many music obsessives around the world, and spiked a new interest in Japanese music. The Revised Edition, released in 2020, features articles on ECM, Japanese and European new age and ambient, plus accidental music from Spain, carefully broken down into specific categories—organic, ethnic, psychedelic, spiritual, experimental, cosmic, meditative, and floating. All based upon his own "imagination for the music," he explains. Obscure Sound unveiled numerous albums, such as those by Yasuaki Shimizu, Hiroshi Yoshimura, Die Partei, Viejas Raices, and many other artists. A few years ago, Shimizu decided to start his own Japanism series for HMV Record Shop.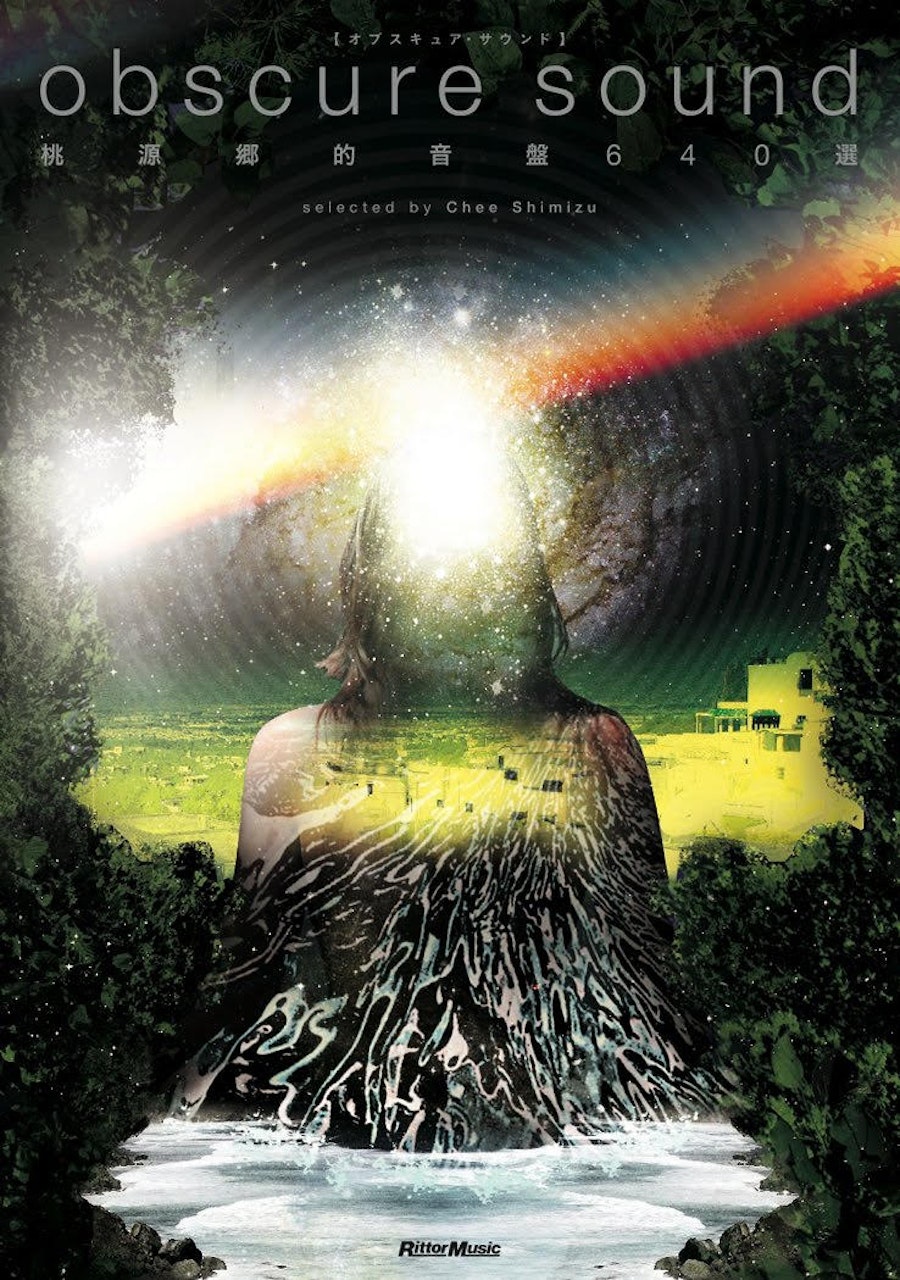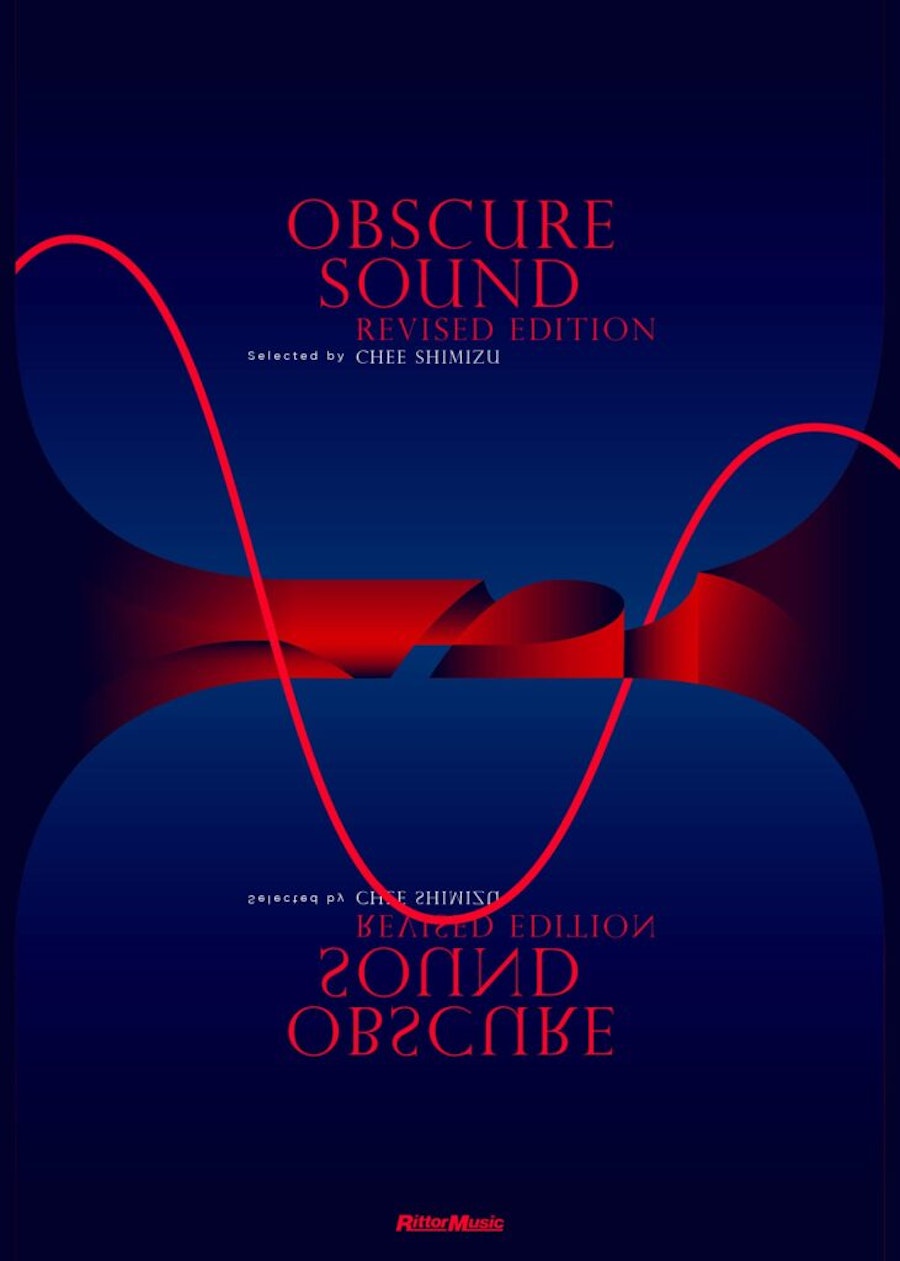 In 2008, he opened Organic Music, his online shop, where he started selling music from many corners of the world. The webshop was followed by a physical shop based in Tokyo, which he closed temporarily as a consequence of COVID. He remains positive, and keeps pushing new developments for a better future. 
What music were you drawn to when you started? 
I started listening to music of my own volition when I was around ten years old. My father had always bought me records of Japanese hit songs and other music, but one day, I secretly listened to a record that belonged to my older brother. It was an album called Colour By Numbers by Culture Club. When I heard it, I felt something different. Later, I began to listen to foreign pop and rock music and I became obsessed with David Bowie, around 1983, 1984. Since then, I have been buying records frequently. My cousin, who was about eight years older than me, had a large collection of records and one day he gave them all to me. They were all records of various western music, including punk such as Sex Pistols and the Clash, and rock such as Roxy Music and Sparks. I listened to those records like crazy. At the same time, I also liked to listen to Japanese rock and punk.
How did you start as a DJ?
When I was a teenager, I was in a rock band, but it didn't go very well. The band broke up, but I didn't lose my interest in playing music. In the process of listening to a lot of British stuff, I learned about DJs Norman Jay and Gilles Peterson. Tokyo had some great DJs as well, such as United Future Organization and Kei Kobayashi, who played jazz and rare grooves, and I became obsessed with buying records like that. I had never really been interested in DJing before, but I saw it as a way to play music, even if I was alone with my own records. I wasn't really playing to the public at that time.
When I was twenty-two years old, I met a man who took me to a club, where I was introduced to techno for the first time. It was very exciting music for me, and I got into techno in a crazy way. I started buying techno records, and three months later I was playing them in front of people, so I think the way I got into it was unusual. I spent the next few years playing at techno events. 
Maybe I put too much energy into it, but my interest in techno didn't last long. At the time, I was organizing an event at a small club in Tokyo, and a friend of mine introduced me to a DJ who played on the subfloor. He had a great mix of house, disco, reggae, and dub. He showed me all about the New York and Chicago dance music scene, including Paradise Garage, the Loft, Music Box, as well as Jamaican and U.K. dub, music I had never heard before. At that time, I was particularly fascinated by Ron Hardy. There was some strange music in Ron Hardy's mixes. So I asked the friend who had lent me that mixtape, "What is this music?" and he told me, "It's called Italo disco." Some of those tracks were "Feel the Drive" by Doctor's Cat and "I.C. Love Affair" by Gaznevada. My unusual obsession grew again, and my days of immersing myself in the Italo disco began.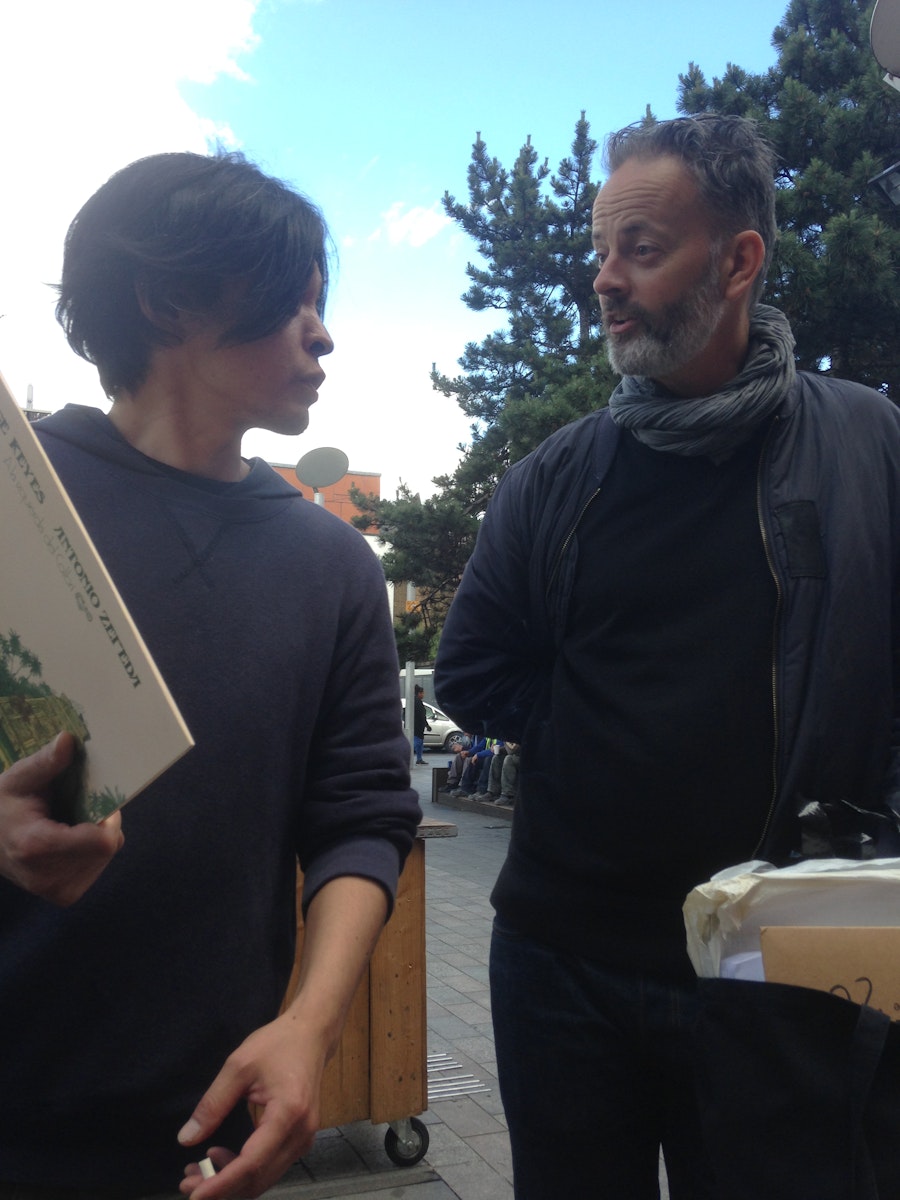 Was there an audience for Italo disco in Tokyo?
No, in Tokyo, no one was into Italo disco at that time. The internet was not as developed as it is today, so I spent many days digging for Italo disco based on the little information I had. I think my friends were laughing at my strange behavior. One day, I found a used record store in Shibuya that had bought those records directly from Italy in the '80s. They were sold at a very high price, so I was determined to go to Italy to dig for Italo disco records. Of course, I wasted a lot of money, but I finally had enough stuff to be able to DJ. When I finally had enough stuff to play out, I still couldn't DJ, because no one was interested in Italo disco at that time. I listened to Italo disco alone and in solitude. I didn't have a lot of money to spare, so I was selling old records I owned and buying new ones.
Some time later, a friend introduced me to a guy who said, "I know someone who listens to the same music as you." That was Dr. Nishimura, who was working at Cisco Records in Shibuya at the time. I went to see him and we hit it off right away. He told me, "There is a DJ in the Netherlands called I-F, and Italo disco is going on around them." I had no idea that such people existed in Europe. Dr. Nishimura and I started a party called Discossession to play Italo disco. Shortly thereafter, my friend and Scottish musician, Jonny Nash, who was living in Japan, joined us. Our parties started to get a bit of attention as being very bizarre, and we started to get more opportunities to DJ. Along with this, my Italo and synth disco collections also grew.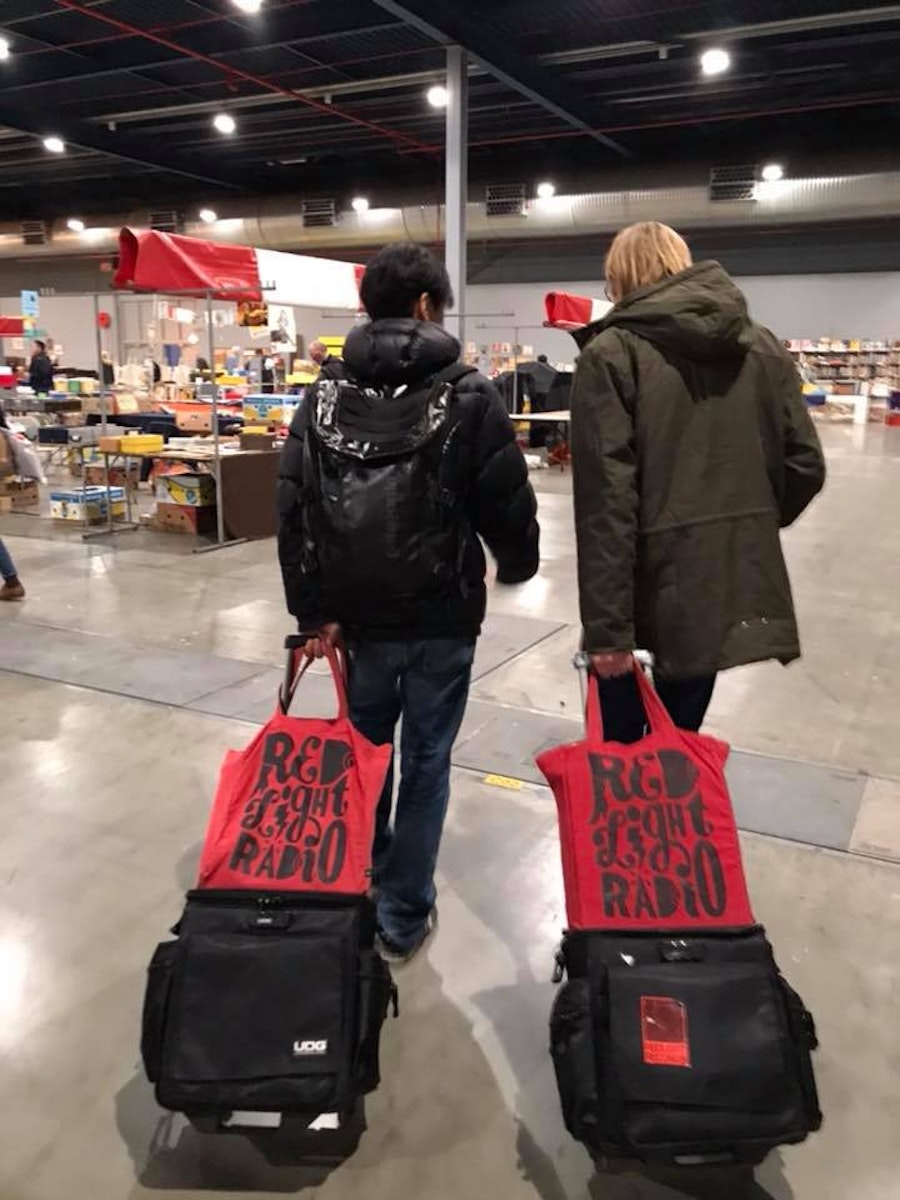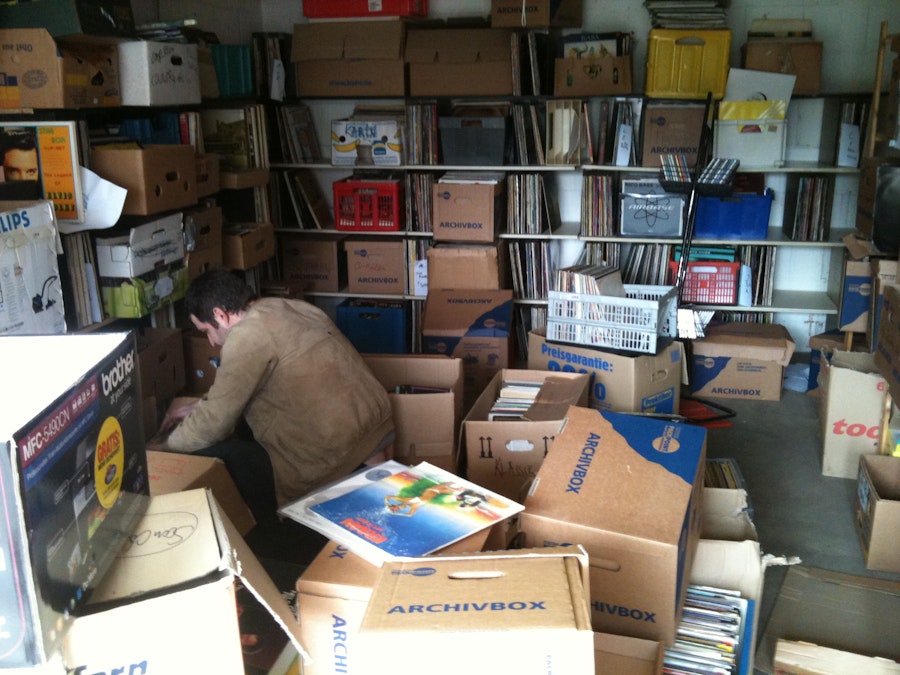 Italian cosmic disco don Daniele Baldelli crossed your path. How big was his influence on you?
In 2004, Jonny Nash participated in the Red Bull Music Academy in Rome. Jonny came back to Tokyo with a lot of mixes from Daniele Baldelli, who was there as an instructor. A lot of music in his mixes was unfamiliar to me, of course, but there was also a lot of music I had heard as a kid, played by Baldelli with boldly altered BPMs, and all mixed together perfectly. We immediately introduced Baldelli's cosmic style at our party Discossession. It may have confused people, just like it did with Italo disco… In any case, it was an interesting experience.
My devotion to Baldelli's cosmic was a major turning point in my musical life. The music he played was very broad and diverse in genre. I bought all kinds of records to play at the Discosession party. Of course, my initial goal was to make them work as "dance music." However, there was a lot of music in those records that fascinated me, apart from the purpose of dancing. For example, there was a lot of new age music that was released by labels such as Sky Records and Innovative Communication in Germany. I was drawn to Conrad Schnitzler and Holger Czukay, purely for the music. As I listened to the records I bought for DJing at home, I remembered the feeling of listening to music purely as I did when I was a kid. I realized that music is not just a tool for me, even if I do play them as a DJ. Maybe this goes back to what I learned from Yozo Kumitake, the owner of EAD Records in Koenji, Tokyo. I learned not only music, but also many other things from Yozo. I remember that I first met Yozo around 1999 or 2000. 
I heard that Yozo Kumitake was somehow involved in David Mancuso's Loft when he lived in New York? 
I think he lived in New York from the late '80s to early '90s. After he returned to Japan, he started running his used record store. I don't know the details of his relationship with the Loft, but he told me a lot about what kind of party it was. What I learned from Yozo was not so much about the music he introduced me to, but more about attitude toward music and his awareness of acoustics. This may have a lot to do with his experience at the Loft. In other words, it's the spirit of the Loft. I have made a lot of new musical friends since I started hanging out at EAD Records. One of the biggest encounters I had was with Moroi, a DJ whom Yozo introduced to me. And Yoshio, the owner of SHeLTeR, a music venue in Hachioji, Tokyo. At the time, Moroi was already DJing at SHeLTeR. I found out later that Yozo introduced Moroi to me in order to get me to DJ at SHeLTeR. Since then, I've been doing listening parties at SHeLTeR with Moroi for over fourteen years. Just as I was influenced by Yozo, you can see how he has influenced the music scene in Tokyo, can't you? He also taught me everything I know about running a record store. He is still a great teacher to me. Yoshio, the owner of SHeLTeR, gave me the opportunity to play music that was not dance music, on a wonderful sound system. 
When did you start your Organic Music record shop?
A little while later, with the help of my wife Kanako, I started a used record store online, in 2008. I started to visit Europe several times a year to buy records. My best friends in Europe, Tako Reyenga, Abel Nagengast, and Basso understood my taste and introduced me to a lot of music I didn't know. I am so grateful for all the wonderful people I have shared music with since I started. There were times when I was lonely, but now I am able to enjoy a wide variety of music because of these friends.
Don Cherry is a big hero of yours. Even the name of your record shop is inspired by him. At what point in your musical life did you realize this?
I think it was after I started DJing at SHeLTeR. I listen to a wide variety of music as my interests dictate. Amongst other things, I have a strong interest in jazz. For me, the adjective "jazz" is not particularly important, but if I go to a record shop, for example, and look for something interesting, I will find a lot of interesting things on the jazz shelves that are far from the norm. 
The music Don Cherry recorded in the '70s was often very ethnic, and I can't help but feel his spirituality in it. This spirituality is epitomized by the words "Organic Music." which appears in the titles of his albums and on the sleeves of some of his records. This word seemed to describe how I felt about music at the time. For me, there's no need to call Don Cherry's music jazz, it's just his "Organic Music." The many ethnic elements in his music—African, Turkish, Brazilian—further expanded my sensibility. This feeling still influences my musical taste.
You once said: "Music for a theater play is like a soundtrack for a movie. Both are originally designed to match a visual element, so images come easily to mind when you listen to that music." Can you elaborate on that, and pick one record as an example?
It may sound a little crazy, but I believe that I feel music not only with my ears, but also with my eyes and my skin. Dare I say it, it's a resonance to the sense organs. And, music is very visual. When I listen to music, it can create images and vision in my brain. It's not a clear thing, though, how it stimulates my imagination. For example, if the music was created for a theater, the listener is free to imagine the stage, even if they have never seen it. There is an album called Esperanto created by Ryuichi Sakamoto for the stage of ballet dancer Molissa Fenley. I have never seen this performance, but listening to this music is very visually stimulating.
How about your thought: "I can listen to a field recording, or recorded sounds of nature, as if it is music." 
I like to listen to naturally occurring sounds. Every morning when I wake up, I drink coffee on the small balcony of my place, and I can hear various birds singing and other sounds. Every once in a while, two types of birds with periodic chirps come close by. The squeals they make are like a minimal music ensemble. I think of this as the "music of chance" as proposed by John Cage. This is a spontaneous, accidental event. Therefore, it is not possible to select a specific record, but if you play two records of environmental sounds at the same time, you will experience the same contingency. It doesn't even have to be an environmental sound. Try playing the piano solo record and the percussion solo record at the same time and leave them alone. It may be a cacophony, but it may bring about some special moments. I have implemented this technique in my own DJing as well. Naturally, mistakes are often made.
I read about the influence of the world view wabi-sabi [acceptance of imperfection] playing important parts in Japanese ambient music, and I read that Buddhism plays a role in your musical perception. 
I'm not sure if wabi-sabi has a direct influence on Japanese environmental music or not, but such culture is subconsciously latent in the lives of Japanese people, so perhaps it can be described as such. If there is a uniqueness to Japanese ambient music, I feel that it is an unconscious manifestation of Japanese nature, not a conscious one. I don't believe they intentionally expressed wabi-sabi in the way they did. It makes more sense to me to think that ambient music has always had this quality.
To elaborate a little more, I think that minimal music, which is one of the experimental musics born in the West, has not only influences from African folk music, but also from such culture in Japan. Not all of them, of course. John Cage, for example, is said to have had a strong interest in Zen thought. This is just my personal opinion, even if Brian Eno is the starting point of ambient music, I feel influences from John Cage, Terry Riley, and Steve Reich in his music, and Japanese ambient artists such as Hiroshi Yoshimura and Satoshi Ashikawa are undoubtedly influenced by Brian Eno and his many releases on obscure labels. I feel as if this is connected like one big invisible circle. 
When it comes to me personally, I am interested in the Buddhist view itself, but I also have a preference for such tendencies in music. It's not limited to Buddhism, but also includes Shintoism and indigenous beliefs. They are not directly religious music, but rather the spirit and attitude felt through the music. Over the past few years, I have been listening to many works by musicians who have taken on new challenges from the world of Japanese classical traditional music. Most of them were recorded in the '60s, '70s, and '80s. One of the best examples is the shakuhachi player Hozan Yamamoto. Another good example is some of the works of Toshiyuki Tsuchitori, originally a free-jazz musician. On the album called Sanukaito, Tsuchitori plays stones as percussion instruments. This is a recreation of ancient music in Japan, long, long before the wabi-sabi in the Eno period.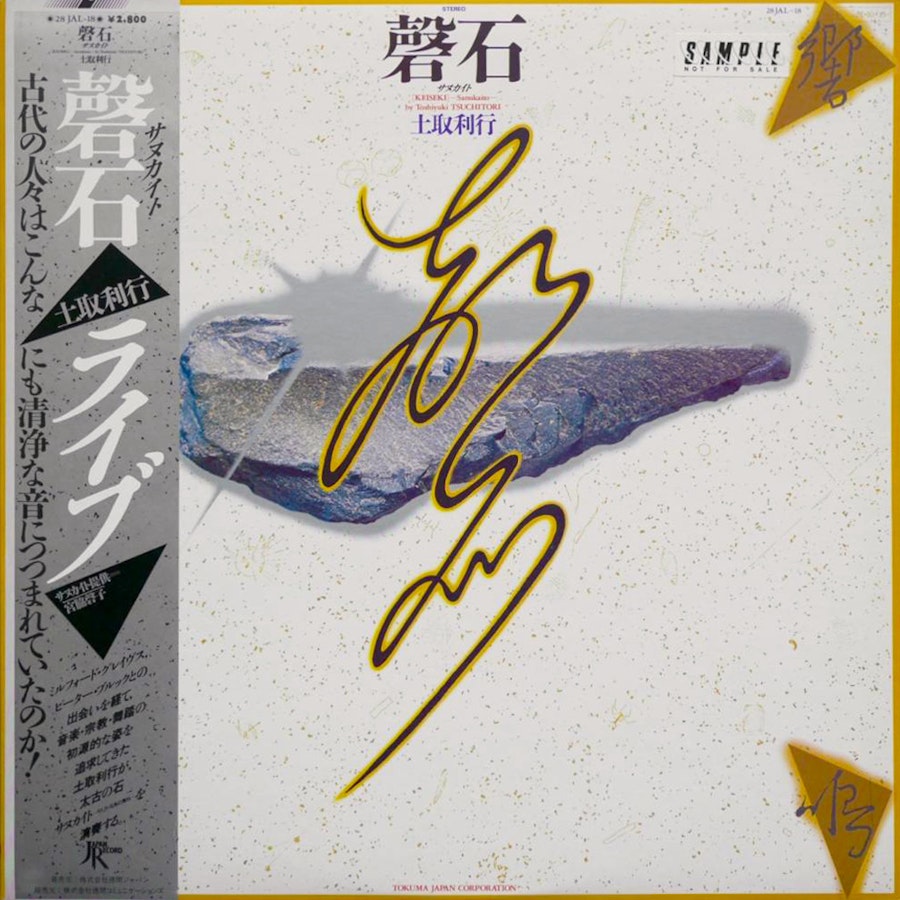 When you talk about ambient music, you often refer to musique concrète, the genre that used samples of raw, atonal sounds in their compositions in the late 1940s. What's an early Japanese record that was inspired by the French genre? 
The first music composed in Japan using the musique concrète method is said to be "X, Y, Z, for music concrete" by Toshiro Mayuzumi in 1953. In 1955, an electronic music studio was established at the Japanese national broadcaster NHK, and composers such as Mayuzumi, Toru Takemitsu, and Joji Yuasa created musique concrète. I don't think it's much different today, but Japan has always been influenced by Western music. This is true not only for music, but also for many other aspects of contemporary Japanese culture. I think that Japanese musicians have always challenged themselves to sublimate their own individuality after absorbing Western music. From the perspective of the Western cultural sphere, Japanese music may appear unique because it seems a little different than Western music. I think the same thing can be said about the Japanese ambient music that you asked about earlier. I guess the cultural aspect has something to do with it. This record, Experimental Music of Japan, was released in 1969, but contains very early Japanese musique concrète.  
What are you actually listening to these days?
For the past few years, I have been enjoying a wide variety of music, including Japanese pop songs, folk songs, twentieth-century contemporary music, ethnic music, and avant-garde music from around the world. In my store as well, I carry a wide variety of music. Recently, due to the influence of COVID, I'm not able to purchase from overseas, but Japan has many interesting records.