Bunny Lee is one of the key figures of Jamaican popular music. An active force in one form or another during the last four and half decades, Lee started out as a record plugger in the mid-1960s when his concerted effort to influence radio airplay helped give credence to ska, Jamaica's first truly indigenous form of electric music. Making use of his widespread industry contacts, the young Lee entered headlong into the production sphere during the rocksteady era, swiftly scoring a number of hits with friends and close associates such as Owen Grey, Jackie Edwards, Roy Shirley, Slim Smith, and Derrick Morgan (who became his brother-in-law when he married Bunny's sister Nellie in 1968).
Lee helped usher in the new reggae sound through work with Max Romeo and the Hippie Boys band (who soon became the Upsetters—and ultimately the Wailers—backing band) and worked closely with fellow producers Lee "Scratch" Perry, Niney the Observer, and Lloyd Charmers during the late 1960s and early 1970s. He also helped Joe Gibbs get his start as a producer and initiated the career of dub pioneer King Tubby, whose services he made regular use of thereafter. Known as "Striker" because of his propensity to create a hit in the recording studio, Lee built or revitalized the careers of dozens of important singers during the 1970s, such as Delroy Wilson, John Holt, Horace Andy, Ken Boothe, Alton Ellis, Stranger Cole, Pat Kelly, Errol Dunkley, the Twinkle Brothers, Cornell Campbell, Linval Thompson, Leroy Smart, and Johnny Clarke (who became another brother-in-law through a steady relationship with Bunny's sister Audrey).
Lee was also instrumental in breaking prominent deejays (toasters) such as U Roy, Dennis Alcapone, I Roy, Prince Fari, Prince Jazzbo, Jah Stitch, Doctor Alimantado, Dillinger, U Brown, Tappa Zukie, and Big Joe, as well as session bands such as the Soul Syndicate, his neighbors in Greenwich Farm. His Aggrovators house band came up with the "flying cymbal" sound (a mutation of the "Philly Bump" beat developed by MFSB), which ruled Jamaica for an extended period. Striker also championed the solo careers of key reggae instrumentalists, such as Skatalites veterans Tommy McCook, Lester Sterling, and Jackie Mittoo, plus guitarist Earl "Chinna" Smith and organist Winston Wright.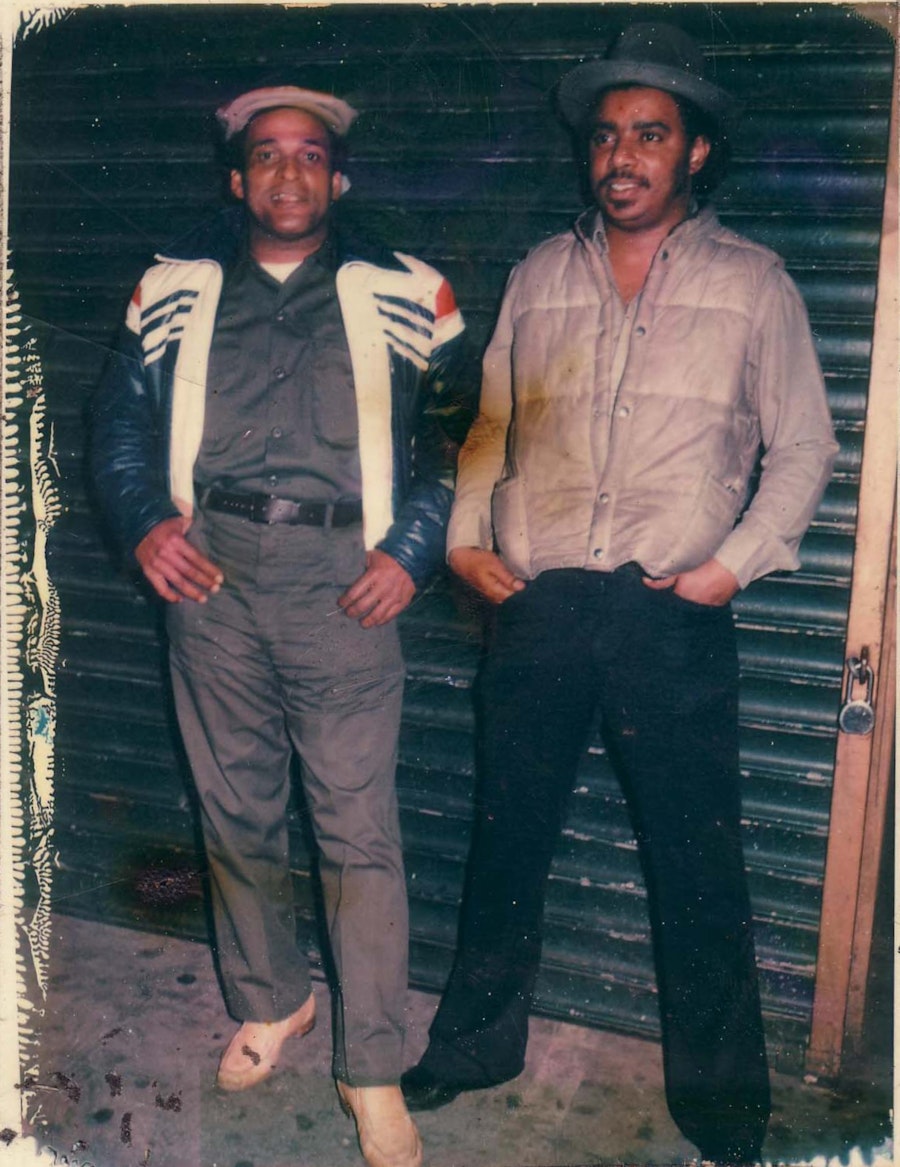 Lee was also one of the first producers to make use of drum and bass duo Sly and Robbie, and he formed a strong bond with engineer/producer King Jammy that endures to this day. Indeed, Jammy and Bunny established a road haulage business in Jamaica, in addition to their various musical collaborations. Lee was also vital in breaking reggae into new territories: he conquered Britain in the late 1960s through links with Island, Trojan, and Pama; reached the U.S. during the same era through New York branches of Randy's Records (and later through smaller concerns such as Clocktower, Mars, and Clintone); and branched into Canada through labels such as Monica's, G Clef, Action, Rare, Hot Disc, and Micron, the latter formed by personnel behind the original Sunsplash concerts.
During the 1980s, in addition to working with many of the same artists that had been with him since the start of his career, Striker cut notable material with the re-formed Paragons, Dennis Brown, and Don Carlos; and upcoming deejays such as Papa Tullo, Purpleman, Kojak and Liza, King Kong, and John Wayne; and launched the juvenile Beenie Man's career with The Invincible Beenie Man: Ten-Year-Old Boy Wonder. Since the 1990s, Striker has concentrated largely on back-catalog reissues (some of which surfaced with mysterious titles that had little relation to their actual contents), but the larger-than-life figure remains an important force in the reggae arena, by virtue of his association with every major figure in the Jamaican music scene.
What follows is culled from a conversation with Bunny "Striker" Lee, the Godfather of Jamaican music, conducted in the sitting room of his Kingston home.
Striker grew up in the rough west Kingston ghetto of Greenwich Farm, where he achieved notoriety as a dance champion in his youth. Although not nearly as dilapidated then as it is now, the area was still a harsh one marked by poverty and a high rate of infant mortality.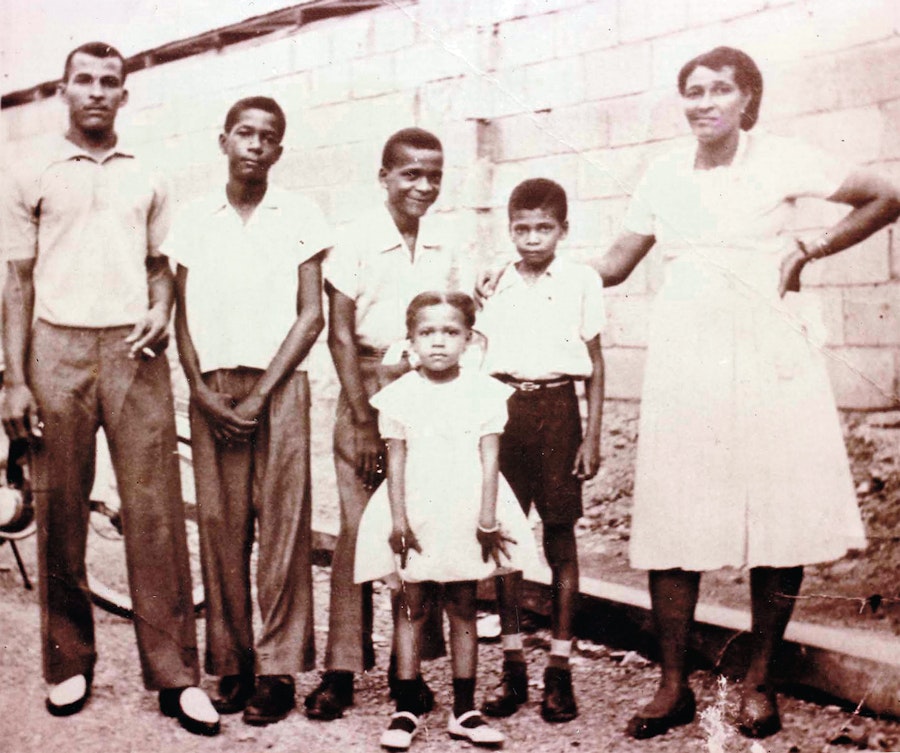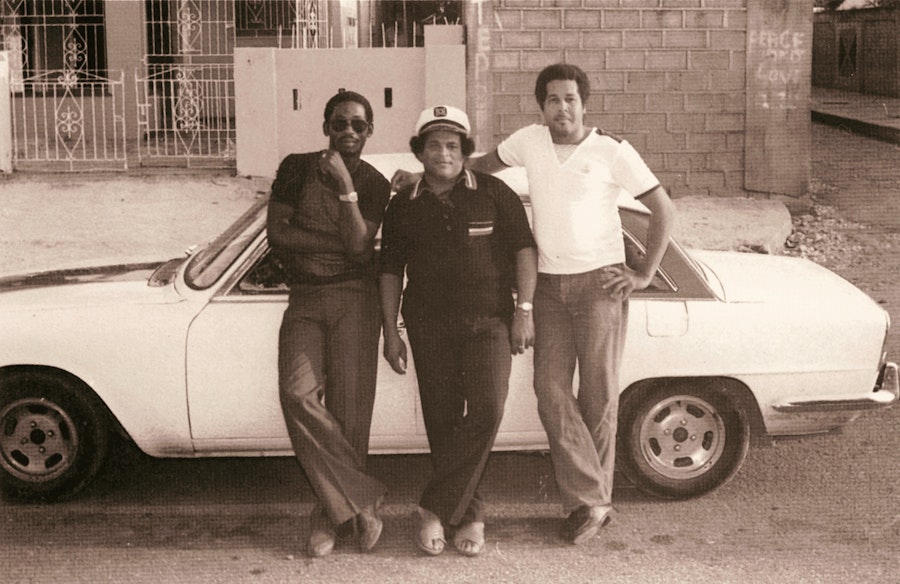 "I was born in 1941 in Greenwich Farm," Bunny begins, reclining in an easy chair and sipping a Red Stripe. "My father was a shoemaker, and my mother was an ordinary housewife. Nine children follow me, but only six of us survive."
Before getting started in the music industry, Bunny had a day job at a downtown Kingston automobile garage, but an overriding love of music and a general closeness to the rising stars of the ska scene, many of whom lived in Greenwich Farm or the neighboring ghettos like Trench Town and Denham Town, led him to being informally employed as a record plugger by Jamaica's emerging producers during the tail end of ska's popularity.
"After I leave school, I used to do electrical work," Bunny explains, "then I went to the motorcar business, in the parts department at Uni Motors, then I leave and go to Kingston Industrial Garage. From there, been in the music business. I used to go round with Derrick Morgan and Max Romeo, Laurel Aitken and Jackie Edwards, Owen Grey and Slim Smith, and I used to go round Duke Reid a lot, and sometimes up by Coxson. I used to plug records for them on Teenage Dance Party(1) at the radio station, and for Leslie Kong—Beverley's Records. Sometime, Prince Buster and myself used to be very close too."
Lee says he became more concretely involved in record production during the rocksteady era after guitarist Alva "Reggie" Lewis, a session musician and singer from Greenwich Farm, inadvertently exposed Lee's record-plugging activities to his boss at the automobile garage, who did not take kindly to the idea that Bunny was moonlighting for the record industry when he was supposed to be concentrating on selling car parts. The result was a quick recording session arranged by leading rocksteady guitarist Lynn Taitt, featuring material voiced by aspiring singers that were close to Lee.
"That was around 1967," says Lee, laughing, "when a guy named Reggie that was in the Hippy Boys, he make my boss hear I was down the countryside promoting Desmond Dekker's Festival(2) song. And the boss have argument, and I leave, and they pay me £20, so I run my first session. Duke Reid give me the studio time free and Lynn Taitt just take the £20 and get him band, has a drink, and just plays [a few] tunes for me: a tune with Lloyd and the Groovers with Derrick [Morgan] talking called 'Do It to Me Baby,' 'Music Field' with Roy Shirley, and a tune with Reggie."(3)
The hit single "Do It to Me Baby" was released on Caltone, the label established by former Skatalites manager Blondel Calnek (aka Ken Lack), and Reggie's tune appeared in Jamaica on blank-label pressings. Bunny then created his first of many labels, Lee Records, on which the popular "Music Field" was issued. "Lee was the first one," he proudly confirms, "then I went to work for WIRL Records as an in-house producer."
Like most of the prominent Jamaican record producers before him, Bunny soon learned that it was important to establish licensing deals with record companies that released reggae music overseas, so he began traveling to London in search of positive connections. He was initially dealing with Island Records—the company Chris Blackwell established in Jamaica and moved to the U.K. after the island gained its independence from Britain—and the smaller R&B/Ska Beat concern, a group of labels set up by record-shop owner Rita Izons and her husband Benny (Eastern European entrepreneurs who went by the pseudonyms of Rita and Benny King). Lee would also deal with Trojan, the company that spun off from Island in the late 1960s, but found that his most important connection would be with Pama, a group of labels established by the three Jamaican Palmer brothers who had moved to the U.K. to study engineering and who were also involved in managing real estate. Although the circumstances of the initial linkage are peculiar—involving the poaching of an album by popular London-based Jamaican singer and producer Robert "Dandy" Thompson, which Dandy had recorded for Pama but decided to license to Island after Bunny Lee introduced him to the company—the connection Lee forged with Pama Records was so strong that Pama set up a subsidiary label called Unity in 1968 to specifically showcase Lee's productions. The partnership was especially beneficial for the Palmers, because material they had licensed from other Jamaican producers was not popular, and because an album of Otis Redding cover tunes they produced themselves—with an otherwise unknown singer named Beverley Simmonds—was a complete flop.
"I go to England and I used to deal with Island," Bunny explains, "and Dandy Livingston used to work for Rita, Miss Izons, in Stamford Hill. She used to pay him £20 a week as a producer. And when I go to England, me and Dandy meet and we turn good friends; I take Dandy round a [popular singer] Jackie Edwards's house, and them start to be good brethren, so Dandy tell everybody that me and him was cousins. Pama at the meantime did give Dandy some money to make an LP, but Dandy and me go up to Island and me introduce him to [Island A&R executive] Dave Betteridge. Dandy did have a big hit, 'Message to Rudie,' so Dandy say him have an LP coming named Dandy Returns, so Dave Betteridge stay 'pon the phone and sell about 25,000 copies right there and then. But when [Island Records] get the LP, Pama decide fe lock up Dandy. And Dandy say me and him is cousin, so the three Palmer brothers come to me one Sunday and they start to talk about the Dandy thing; them say they don't really want to lock up Dandy because we all are Black men—Pama did have a Black Power movement with him. Them say them down 'pon them face, because them say them did come to Jamaica in '67 and give Clancy Eccles and Alton Ellis money, and it didn't work out neither.
"So I say, 'All right, me and Dandy come see you, and don't bother with the police business; I will give you some tune, we can work together.' Them say them no have no money, but he would give me £300 cash—that's all them can afford—so I come down and I make [Slim Smith's] 'Everybody Needs Love,' [Stranger Cole and Lester Sterling's] 'Bangarang,' [Tommy McCook's] 'Last Flight to Reggae City,' and some other Lester Sterling tune. And that Christmas, 1968, Pama get them, and it mash up the whole place. So them call me now and say we're going to have to work together, and I say, 'Well, we have to make a label with a Black hand and a White hand shake 'cross a mountain named Unity.' And Pama and Bunny Lee now amalgamated.
"Then me and Maxie [Romeo] do 'Wet Dream' 'pon the Derrick Morgan rhythm ['Hold You Jack']. And 'Wet Dream' kick off, so that's when everybody see Maxie go to England now, because, out of everybody, Maxie [was] the first one go to England. 'Wet Dream' hit the British chart, and Pama get so strong that Island can't hack it, Trojan can't sell nothing. Me make Pat Kelly and Slim Smith voice two tune and credit them to Wonder Boy; one was 'Since You're Gone'—it did there 'pon the Scratch 'Soulful I' rhythm, where [organist] Winston Wright play. Me and Scratch was such good friends that we run session 'pon the same tape, same set of musicians; the musicians don't know if [it's] my thing or Scratch's thing. 'Place in the Sun,' that's Scratch's rhythm with David Isaacs, and Slim Smith sing on it for me. Me have [Eric Donaldson's] 'Cherry Oh Baby' rhythm and give Scratch a cut, and him do a thing with Alcapone 'pon it ['Well Dread']. Any rhythm that me have, Scratch have it too."
Bunny says that, in the same era, he recorded a lot of material with Bob Marley and the Wailers, especially when he was one of the in-house producers at WIRL, where American singer Johnny Nash and his manager, Danny Sims, brought the Wailers to record after meeting Marley at a late-night niyabinghi drumming session organized by the group's then manager, noted Rastafarian activist Mortimer Planner. However, the only Lee-produced Wailers material to surface so far is the song "Mr. Chatterbox," recorded as a playful dig at fellow producer Niney the Observer. "Me and Bob do a lot of tunes," Bunny insists. " 'Nough other tune that don't come out. When I used to be at WIRL in charge of the studio, me and Bob do whole heap of tune. Bunny Wailers did there a prison them time for ganja, but Bob and Planner and Count Ossie used to come at nighttime, Planner with him drum—Rasta business—and Bob play him guitar and them sing…plenty tune that me and Bob do on four-track tape."
Lee also points out that although he often made use of Peter Tosh as a session musician, he felt that Tosh's voice was not his strong point, because he preferred balladeers such as John Holt and Slim Smith. Although Tosh often made use of calypso and folk styles on songs such as "Maga Dog" and "Leave My Business," Lee preferred to record those types of tunes with Derrick Morgan, who was a versatile veteran (who was instrumental in establishing the career of Bob Marley), and to whom the producer was already closer, due to their familial connection. "Peter Tosh used to work for me as a musician—play guitar and organ and sing harmony," Bunny details. "I never really think much of Peter Tosh as a singer—no disrespect to him—because my type of singers was Slim Smith, Pat Kelly, John Holt, and if I want them [folk] style there, me have Derrick Morgan as my brother-in-law, and Peter Tosh can't beat Derrick Morgan, no way, 'cause Derrick Morgan can do any type of calypso; they crown him the King of Ska the other day. And him give Bob Marley him break too: when Bob a sing first and them boo Bob off of the stage, he say, 'Give the youth a chance,' and Bob sing 'Judge Not' and 'One Cup of Coffee,' and Derrick come the next day and carry him go studio."
During the late 1960s and early 1970s, Lee "Scratch" Perry was one of Bunny's closest peers; they shared countless sessions together and used to trade master tapes; their bond was a very close one for several years, although it was severed by the end of the 1970s when Perry underwent a drastic metamorphosis. "Me and Scratch do a lot of things together," Lee grins. "I go to England in February 1968, and after me go and hook up, Pama go send him a ticket. When me married [in] England the first time, in '69, Scratch and Harry Palmer was my best man. Me and Scratch really go back a long way. We used to check girls together, do a lot of things together. It's only nowadays Scratch talks a bit of stupidness, but I no vexed or angry with him—a still me spar."
Bunny is rightly proud of his many innovations in the production sphere. "Me make the biggest hits in Jamaica," he emphasizes, "and me have the record now for the longest-selling number one with John Holt, 'Stick By Me.' " He is particularly proud of his role in the creation of reggae music—which he says came about because of the rhythmic sound made by his session organist—as well as the coining of genre's name, which was adapted from a slang term for a loose woman. But Bunny is frustrated that such aspects have often been misrepresented. "There's a lot of things me do inna this business," he insists. "All reggae, our name that again. It was 'streggae,' and the radio station wouldn't play streggae, so we change it to reggae. 'Bangarang' is the first reggae tune, from the organ make it go 'reggae reggae reggae reggae.' And all Derrick Morgan's tune, '7 Letters,' though it never hit, we put the reggae in it. The reggae thing that time have some mad shuffle, and it tear down England, went all inna the charts. The reggae is the organ, so when man talk 'bout reggae, they don't even know how it come in."
Furthermore, Bunny says people don't know the true origins of ska, which he says evolved from the choppy guitar licks of early guitarists such as Jah Jerry of the Skatalites, and through sessions conducted by pioneering bandleader Cluette "Clue J" Johnson, as well as the insistent, honking saxophone of session player Dennis "Taste" Campbell. "Them don't talk about Clue J when them talk about ska," he groans. "Coxson says it was him, but it's not; it's Clue J. When we make the American blues, Clue J did have a band where him and Rico used to play, and him tell them, 'Make the guitar go ska! Ska!' It's really Clue J bring in the ska, and nobody don't talk about him; him dead and gone, and nobody don't remember is Clue J say, 'Make it go ska.' A man named Taste Campbell, him play pure ska. Him and [saxophonist] Val Bennett hold the ska in a tune; the ska hold up the tempo of the tune when the drums fall down, and those horn man, when you look 'pon them, them neck fat because them can't out of breath. And Jah Jerry a do him thing, but them no talk about Jah Jerry neither. Those guys are some great guys who are the foundation."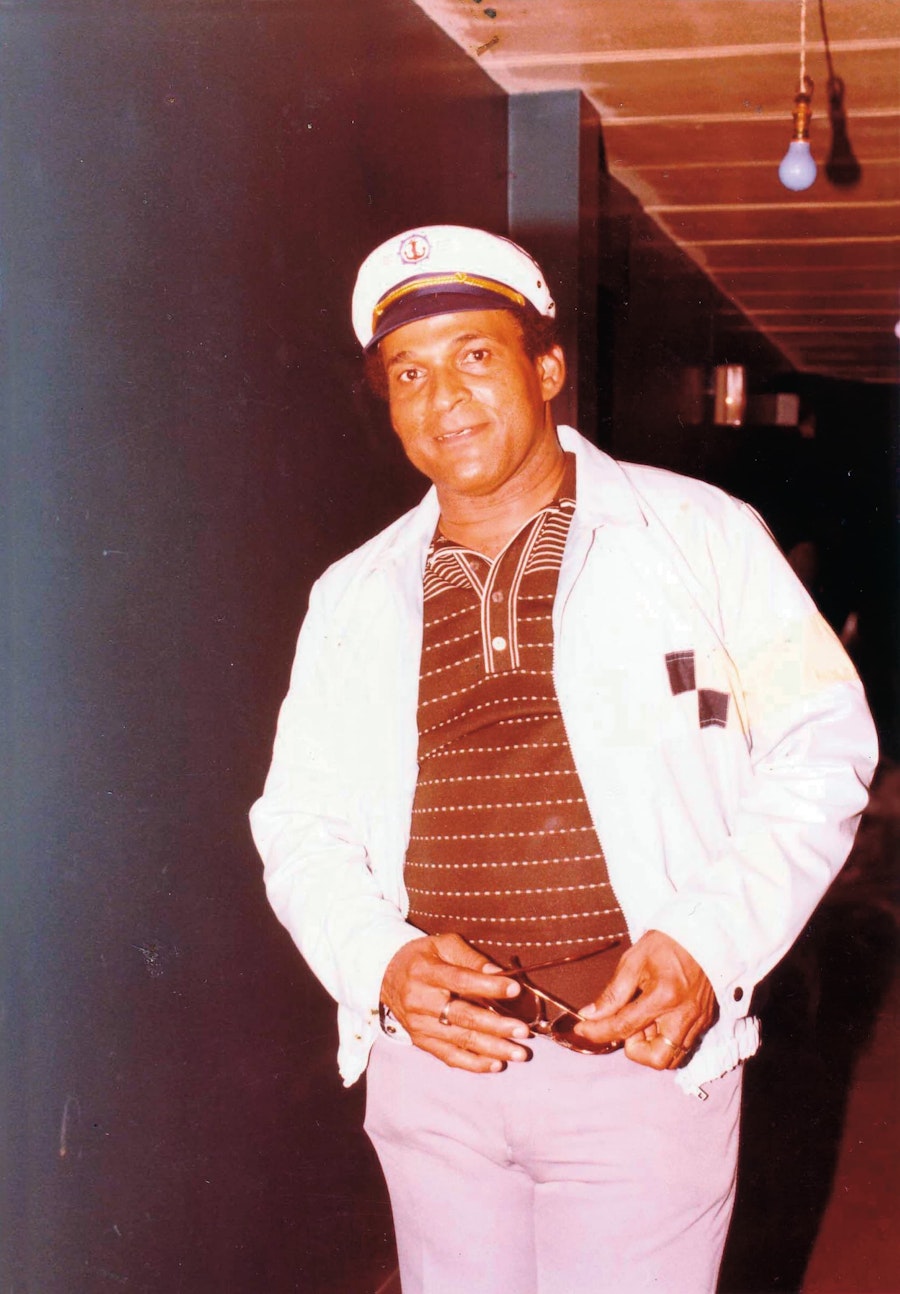 During the early 1970s, Bunny formed a session band called the Aggrovators by joining select players such as bassist Robbie Shakespeare (then active in lesser-known bands such as the Eternals and Big Relation) and organist Bernard "Touter" Harvey (who was a key figure in the Inner Circle group) with core members of the Soul Syndicate, guitarist Earl "Chinna" Smith and drummer Carlton "Santa" Davis. The group became one of the most important session outfits of the mid-1970s, particularly after Lee initiated the "flying cymbal" craze. Bunny says that the group's peculiar name was adapted from the saying of singer Eddy Grant, who became a close friend during one of Striker's sojourns in London. "Me used to have the Bunny Lee All Stars till you hear Joe Gibbs come with the Joe Gibbs All Stars, and it never fair to the musicians neither, because me or Joe Gibbs can't play a note 'pon a guitar," Bunny explains. "Me and Eddy Grant from the Equals start spar from inna the '60s, and every time you say something to Eddy, Eddy say, 'Oh, that's aggro, man! You're causing me aggro! I don't want no aggro from you this evening!' He calls it 'aggro' because you're aggravating him. So then me go to Jamaica, me start call my musicians the Aggrovators, and the Aggrovators tear up some music inna the '70s, come right back to inna the '80s. Even now the Aggrovators still a go strong."
A key player in the popularity of Bunny Lee's productions was King Tubby, with whom Bunny was very closely linked. The pair knew each other even in the days when Tubby was an apprentice engineer at Duke Reid's Treasure Isle studio in the late 1960s. In fact, Bunny helped Tubby acquire the four-track mixing desk for Tubby's home studio, on which he voiced and mixed much of the most important material to surface from the late 1960s, including virtually every Bunny Lee production and much of the era's most noteworthy dub works. Both Bunny and Tubby were present when dub was "accidentally" invented and the "version" phenomenon was kick-started during an exclusive 1968 mixing session conducted by engineer Byron Smith, who was cutting one-off acetates for Rudolph "Ruddy" Redwood, a wealthy racehorse owner who controlled the sound system Supreme Ruler of Sound, based in his nightclub in Spanish Town.
As Bunny explains, "The first man who really start version by mistake is a man from Spanish Town named Ruddy. Ruddy have a sound, but him don't play [outside] of Spanish Town—is a wealthy man who can help himself, him inna racehorses and have him record shop, him have a big club 'cross Fort Henderson, and a big club in Spanish Town named Big Daddy. So when him come a Duke Reid and Coxson, Coxson and Duke just give him any tape him want; he spend all two to three days inna studio. One evening, them a cut dub [plate], soft wax they used to call it, and when them cut, it's difficult to put in the voice, and Smithy a go stop it, and Ruddy say, 'No, make it run.' When it done, him say it art, and me and Tubbys stand up right there—me look 'pon Tubbys and Tubbys look 'pon me. Saturday night, Ruddy drop the singing [cut] first, then the deejay name Wassy say, 'I'm going to play part two!' and the whole dance hall start to sing the song 'pon the pure rhythm; him have to play it about ten, fifteen times, because it's something new.
"I say, 'Boy, Tubbs, you see the mistake [that] Smithy make? A serious thing! The people them a Spanish Town love it! You have to start do something like that you know.' Tubbs say, 'Wha? Is a foolishness.' Me say, 'You try it, mon.' [Then] Tubbys just a bang onto U Roy, U Roy come in and say, 'Part Two, another version' on 'Too Proud to Beg' with Slim Smith, and a man say, 'Boy, Tubbys have amplifier that can take out the voice and play pure rhythm.' Little did them know, that's how the dub make out. There goes 'version,' and everybody wants it 'pon them record now. One of the first drum and bass tunes that come out was 'Merry Up' with Glen Brown; then me and Tubbys start work: we start voice tune up a Tubbys, and the first set of tune, we go for Scratch again, and Scratch do 'Bathroom Skank' and all them tunes; we do the rhythm at Dynamics and we voice it at Tubbys."
From the late 1960s to the early 1980s, Lee was one of the most consistently successful producers in Jamaica. However, his output waned in the mid-1980s for various reasons. First, staff at King Tubby's studio were otherwise engaged: Tubby's right-hand man, Jammy, broke away to form another studio for his own productions—in the course, indelibly changing the face of Jamaican popular music by unleashing computerized rhythms. Tubby then rebuilt his studio as a digital recording facility. Striker was hampered by the fact that he had no studio of his own, and, although he issued some digital productions from the late 1980s after taking over Joe Gibbs's ancient facility in Duhaney Park, he has since concentrated on his back catalog and occasional sentimental material, known in reggae circles as "big people music." Bunny says he ultimately stopped producing because he was unhappy with certain elements that have become prominent in the Jamaican music industry.
"Sometimes when you go with the flow, the music start to get too political: most of the drug barons start to come into it now and wash them money, so it's not music again," he laments. "Man start kill people in the business, but we used to do it for fun. So me leave and go to a thing named 'lovers rock,' start make music for mom and dad with Johnny Clarke and them people, singing some old-time Shirley and Lee tune, rare groove what you can't get, and make a market for myself, with Tim Chandell and Jackie Edwards—'Come to Me Softly' and them kind of songs. You never hear much about them 'pon the radio, but them outselling the reggae thing. Worse a man hear a Beenie Man and a next man about 'under woman skirt' and all them things there; me can make it, me have enough music with Beenie Man…me can make any music, but me nah do it myself, because it's boring. Sometimes me really say, to sit down and listen to a deejay LP right through without any singing, it boring! My children, this is their era, so them like it. Sometimes you can't beat them; you have to join them. But sometimes me just wait and bide my time."