The sound of young Black America—always a fluid, forward-looking affair—was again ready to change in the mid-1970s. Over the course of a decade, the pulse had gone from the innocence of peak Motown, through the soul pride of Black consciousness and the birth of funk, to the coming of age of the ensemble in rhythm and blues. After the innate rawness of early '70s psychedelia, the disc jockey was growing in popularity and the discotheque was the place to be. But DJs were only as good as the tunes they spun, and for a brief period of time between 1973 and 1976, young bands groomed on the jazzmen of the prior generation also helped sow the seeds of the dance floor–friendly discotheque sound that was on the horizon—with human feel, jazz sensibilities, and harmonic sophistication melded with urban funk grease and simple, pulsating dance grooves. Disco was becoming a tangible musical concept with a much smoother sound and new lifestyle approach, but things weren't that sweet just yet. One of the bands bridging the gap between the grit and the polish was Brooklyn, New York's B.T. Express. 
"We didn't think in terms of disco when we were recording 'Do It ('Til You're Satisfied)' or 'Express,'" says founding member and bassist Jamal Risbrook of the band's two biggest hits, both of which helped usher in a sound that set the stage for what would become disco. "They definitely played them in the clubs, so when disco [DJs] started replacing band music, our music fit right in because it was very danceable."
Risbrook's elder brother, saxophonist/flautist Bill Risbrook adds: "You had a lot of people like Gloria Gaynor, Bohannon, and Carol Douglas who were making songs that were eventually [labeled] disco; I don't think at the time we even thought of the word disco. That didn't come until after. We just wanted to be artists."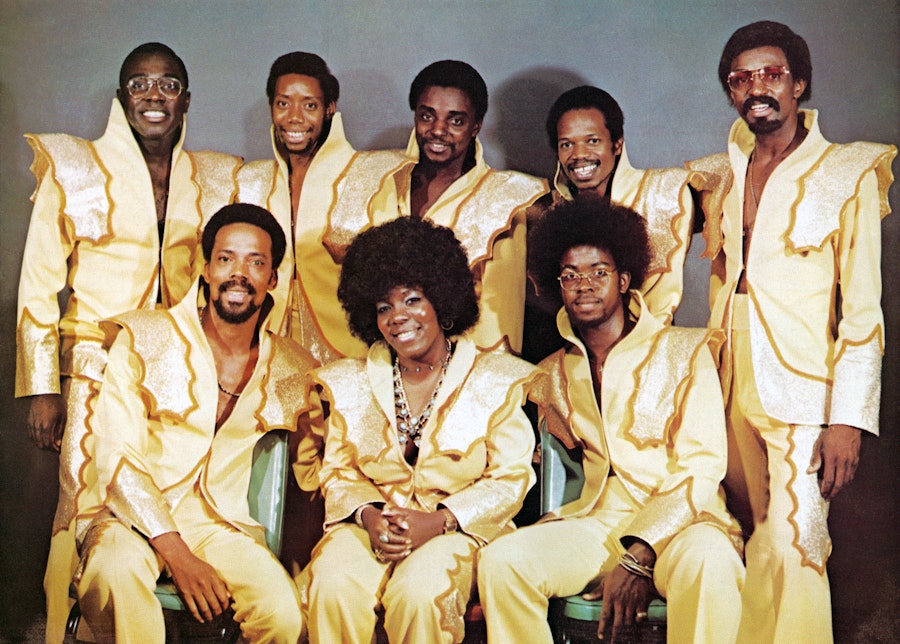 Artistry is something Jamal (then Louis) and Bill Risbrook have been immersed in all their lives. From a family of ten children, they were exposed to a wide range of musical genres and tastes growing up in Bedford-Stuyvesant, Brooklyn, in the 1960s. "I heard a lot of different music in the house; I was the youngest of the boys," recalls Jamal. "My older brothers were into various types of music. One brother was into gospel. My oldest brother was into Latin music." Brother Bill adds, "He was into Frank Sinatra, Della Reese, and had a whole slew of Nat King Cole records. Our mother used to make extra money teaching piano, and our father played trombone."
"And our father was into classical music, so I grew up listening to Beethoven and Mozart," continues Jamal, who at first studied trumpet at Bed-Stuy's Nathaniel Macon Junior High School 258, while Bill took up clarinet, and eventually saxophone on his own. "I must have heard Beethoven's Fifth Symphony at least a thousand times."
Chops built playing orchestral music in school and absorbing a wealth of musical influences at home gave both Risbrook brothers the vocabulary to begin working professionally by their teenage years. Bill earned his first dollars while attending Boys' High School, playing locally at the Arlington Inn nightclub. Meanwhile, Jamal cut his teeth playing both trumpet and bass guitar on a Wilson Pickett gig by the tender age of fifteen, in lieu of attending Eastern District High School. He soon after fully committed to the bass. "I was just a kid and I was traveling with Wilson Pickett, Otis Redding, and Dionne Warwick," Jamal recalls. Most parents would be apprehensive about their children choosing the perks and trappings of the road over a high school education, and the Risbrooks were no different. "They weren't too happy about it, but they knew what I wanted to do and music was my life since I was eight. They dealt with it." The beginnings of B.T. Express took shape around 1967, when local music manager and booking agent King Davis began throwing cookouts in the backyard of his Brooklyn home. The festivities were also a band audition. "King was saying he wanted to form a band, so different musicians would come down to play," Bill remembers. "And [at a cookout] is where I met [guitarist] Richie Thompson. I was playing saxophone. And that band became King Davis House Rockers."
The outfit recorded a pair of now-sought-after 45 rpm singles: 1967's "We All Make Mistakes Sometimes" as King Davis House Rockers on the Verve label; and 1969's "What Do I Have to Do" b/w a revamp of "We All Make Make Mistakes Sometimes" on Columbia, which was credited to Rick [Richie] Thompson, a South Carolina native, who also sang lead. Jamal joined the band soon after, followed by two more Southern transplants—Orlando Terrell Woods from Barnesville, Georgia, on drums; and vocalist Barbara Joyce from Alabama, who'd already recorded a lead-vocal credit with the Uptights' 1969 single release "Free at Last" b/w "You Git's None of This" on Skye. By 1972, the band had almost arrived at B.T. Express's debut lineup. But not before somewhat of a novelty stop for the band, albeit an important one that introduced an accomplished jazz musician to the fold. Panama-born Carlos Ward, the band's eldest member by at least a decade, wasn't a household name in the rhythm-and-blues world. But by the early '70s, the saxophonist, flautist, and arranger had already shared a stage with John Coltrane and played in bands for avant-garde jazz heavyweights like Don Cherry and Rashied Ali. The divergent paths of the respected jazz sideman and the King Davis House Rockers crossed when the band played a wedding. "This fellow from Jamaica named Leo Stephenson heard us and said he wanted to take us into the studio," remembers Bill. "He came up with the idea of doing a record called 'Rum Punch.' He'd said he wanted to do the record for us, but he ended up doing it for himself and [using] us as the backing band. He brought in Carlos Ward to do some of the horn arrangements, and that's how we met Carlos. Leo wanted to call us the Visitors and the label Airways Records," says Bill with a laugh. "Get it? The Visitors? Airways?"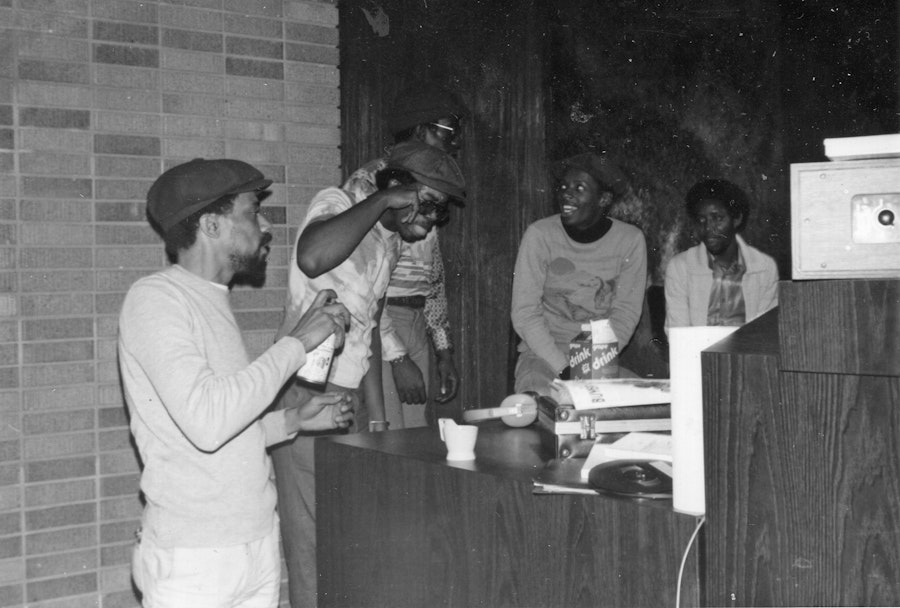 "Carlos liked the band so much, he'd come to our rehearsals and sit in even though we weren't paying him," Bill remembers. "He always said our rehearsals were so good." The Visitors' 1972 "Holiday In Love" b/w "Rum Punch" 45 rpm single on Airways amounted to little more than an ad pitch for Holiday Inn hotels and rum companies. The real victory was gaining the experience and arrangement skills of veteran Ward and completing the first release with the new personnel. Jamal sensed a need for a percussionist and, shortly after, brought in Dennis Rowe with whom he shared a love for Latin music. This rounded out the final unit. Neither King Davis House Rockers nor the Visitors would exist much longer though, as the transition from being primarily a performing band to a full-on recording band wasn't an easy one to make in 1973. "We played gigs around Brooklyn and Manhattan; there were no discos or DJs then, just live bands for people to dance," remembers Jamal. "We'd play 11 PM to 3 AM. But when the discos came along, they were saying, 'Why should we pay $500 for a band when we can get this guy to spin some records for fifty bucks?' People started hiring DJs, so we're thinking, 'We'd better switch over to trying to record, because at some point it'll be all discos,' so we were looking for material to record.
"At the time," Jamal continues, "I was playing in a Broadway show called Two Gentlemen of Verona. I met a guy named Billy Nichols, he played guitar, so he sat right next to me. We became friends. At some point, I told him my group was looking to record and he told me he had some material. One of the songs was called 'Do It ('Til You're Satisfied),' and he made me a cassette of it. I took that cassette to the group, we liked it, and that's how we started to form the first album." Woods came up with the now-iconic bass line for "Express" and hummed it to Jamal, and the band's two biggest hits (and debut album) were born. With the band name still fluid, but the music and trajectory into recording becoming more steady, they finally settled on B.T. Express. "[The producers and managers] were saying if we were going to record, we couldn't just call ourselves King Davis House Rockers," Bill adds. "We were rehearsing on Madison Street [in Brooklyn] and we were talking about that name, Madison Street Express. But once we went into the studio, the producers, they came up with B.T. Express, [short for] Brothers Trucking, whatever that means," he says, laughing. "We didn't like that, so we changed it to Brooklyn Transit."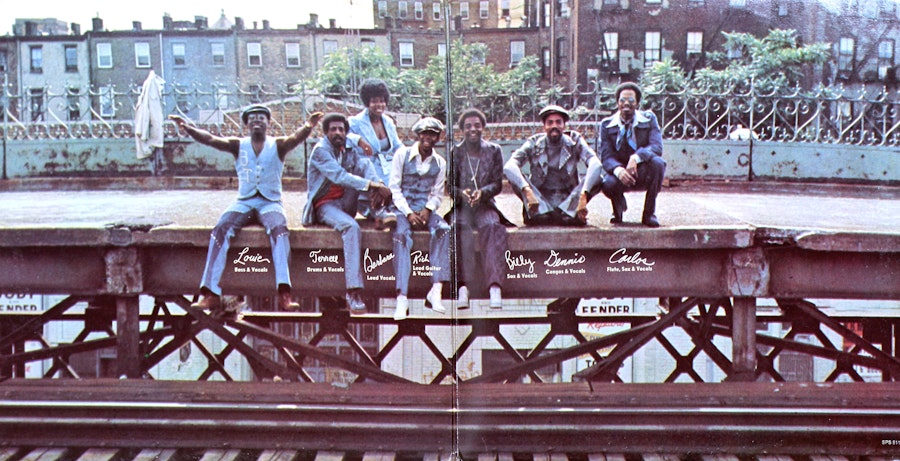 The main producer would be Jeff Lane, who, with the financial backing of Dr. Coolidge Abel-Bay, a gynecologist (who delivered the author of this piece), invested in the launching of B.T. Express and another local band, Brass Construction. The latter was led by a teenage musical prodigy named Randy Muller, who was rising in the ranks as an arranger and composed his signature parts for much of B.T.'s debut album at his grandmother's kitchen table while attending Hunter College. 
"B.T. was the first major project I did; I'd never really done strings before," Muller remembers. "Jeff Lane just said, 'Muller! You're a genius, you do everything, give me some strings by tomorrow night, you'll figure it out,'" he says with a laugh. "He didn't realize how hard that was. I was a second-semester freshman, and I had to ask my professor how to write the parts. I went down to the cafeteria with some staff paper with the ideas [in my head]. Later that day, I went home and sat at my grandma's dinner table [to finish], and I hear Jeff pull up in his Lincoln outside [beeping the horn] like, 'Muller, let's go!'"
With B.T. Express eventually signing with Roadshow Records, an imprint of Scepter Records (whose roster boasted Dionne Warwick), "Do It ('Til You're Satisfied)" was mixed by a future household name in Tom Moulton early in his career and released in the late summer of 1974. A smash, the song eventually hit #1 on the R&B chart and #2 on Billboard's Hot 100. Muller's strings put some finesse on the rugged freight train groove of "Express," which reached #1 and #4, respectively. Ultra-Sonic Recording Studios in Hempstead, Long Island, was B.T. Express's home base for the next few years, and that's where they finished the debut album, Do It ('Til You're Satisfied), which was released in November the same year and eventually went #1 R&B and #5 pop. The out-the-gate success of the band was a testament to the long rehearsals and aforementioned meeting of eclectic musical backgrounds—from classical to avant-garde jazz, to Latin to '60s soul—over the pulsating grooves dominating the discotheques at the time. "Peace Pipe," from their sophomore LP, 1975's Non-Stop, was signature B.T.: hypnotic soprano sax riffs from Bill Risbrook and Carlos Ward showcase jazz influences. The cascading violins of the Muller-guided Irving Spice Strings smooth out the urgency of Jamal's pumping bass line. Woods's meat-and-potatoes groove kept the band in rotation in the discos, while the interlocking parts of Rowe and Thompson's syncopation made sure no funk was lost under the disco ball. Meanwhile, the vocal stylings of Joyce, Thompson, and Jamal gave people an anthem that would prove timeless and influential in the hip-hop and house music of the following decade. 
"B.T. was very a tight band," Muller notes. "[Jamal] Risbrook with the bass, Carlos was an amazing saxophone player and had those nice, cool lines. Barbara Joyce was a really soulful singer, [Rowe] had a nice little percussive thing happening—their syncopation and pocket made writing easy for me. It was a joy doing stuff for them." The Express was moving full steam, but expansion later in 1975 not only bolstered the band another notch, it introduced one of music's most talented and prolific stars of the following decades.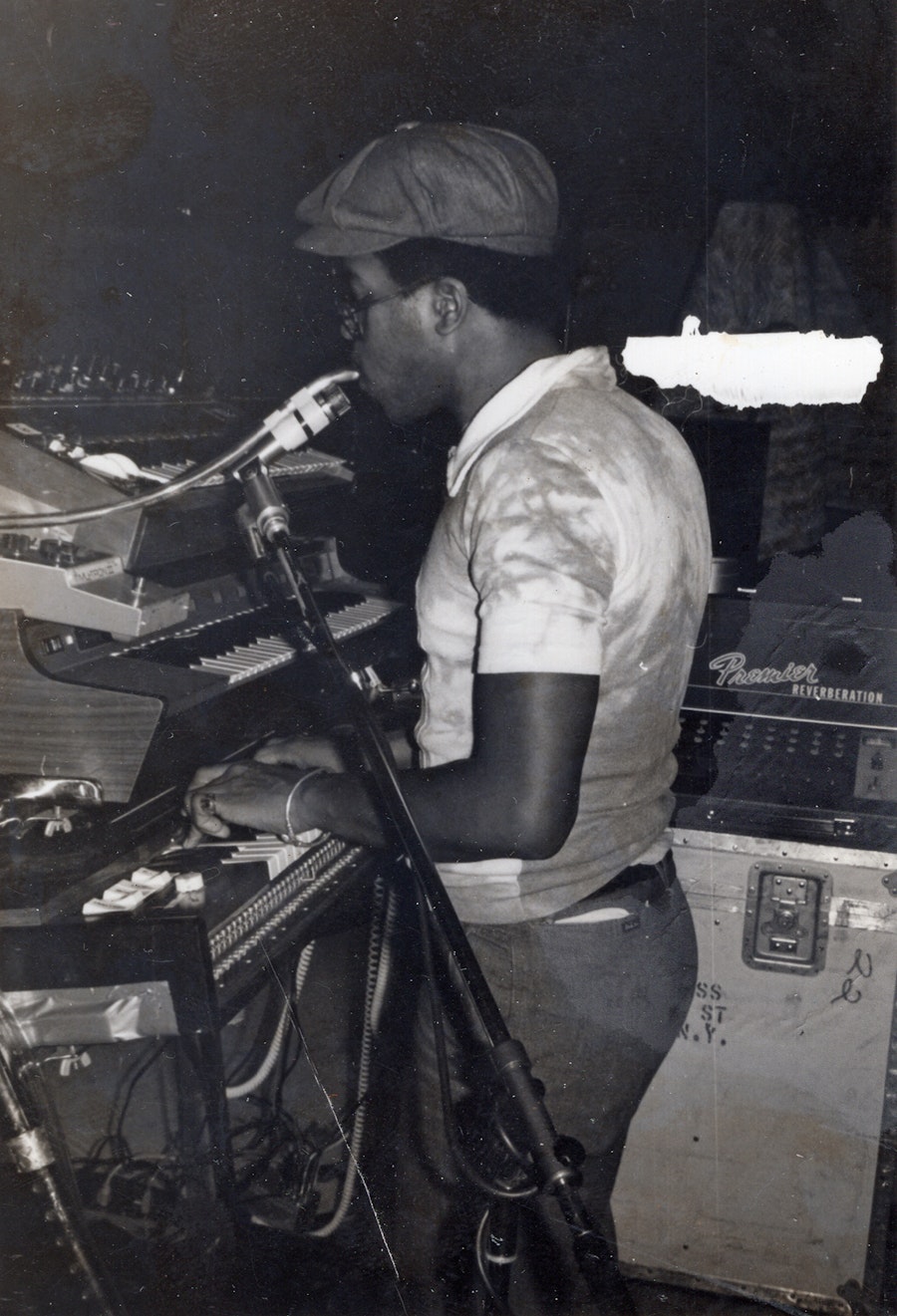 "King Davis's daughter went to school with Kashif," Jamal recalls. "She told King about this great keyboard player in her school, so she got him to come down and meet us. We wanted to expand with the synthesizers, and he was very good with the Moog synthesizer and the Clavinet." At the time, Kashif was Michael Jones, a Midwood High School student living on Jefferson Avenue in the Bushwick section of Brooklyn, and a child of the foster care system. Enduring a tumultuous childhood of abuse and instability in the home, his exodus was music. By the time he reached his teenage years, he'd already mastered a number of instruments. A wunderkind of the synthesizer, his impact was immediate. With the exception of the iconic organ chord in "Do It" (which was augmented by a studio musician), the B.T. Express sound on the first two LPs was largely devoid of keyboard work. "We could tell he was talented and he had a lot of good ideas for stage presence; he could play," Jamal notes. "He was a welcome addition to the group."
Kashif wasn't the only talented youth to grow out of Bushwick's fertile musical soil. Also a child of the foster care system and three blocks over on Putnam Avenue was a seventeen-year-old drummer named Leslie Ming, who played alongside Kashif in Future 2000, a local band thriving on the block party scene of the time. "I was about sixteen years old," says Ming. "We released a few things, first 'Soul Disco,' then 'Better Days' came after. They didn't really do anything, but this guy named Major used to get us studio time at A&R Recording Studios [on 322 W. Forty-Eighth Street in Manhattan]. He'd let us come in and record when there was downtime [in the schedule]." A Future 2000 LP, 1976's Unity, Sing It, Shout It on Kimsha, eventually followed (produced by William Kamarra, future B-Boy Records co-owner), but their stage wasn't of the magnitude of B.T.'s, and greener pastures awaited both of the teenage musicians. One of Jones's original tunes ("Time Tunnel") even came along for the jump, appearing on both B.T.'s  Energy to Burn and on Future 2000's Unity, Sing It, Shout It, albeit as different versions.
"There was a band on every block back then," Ming recalls. "There was Mother Night, Crown Heights Affair. We'd have competition with each other, but it was also camaraderie; we were teaching each other." Ming and Kashif had a special musician's bond and friendship, which led the young drummer to the inner circle of B.T. "Kashif used to tell me, 'You should learn all the material in case we need a sub,'" says Ming. "He would play me all the tunes, and I was learning them as he was learning them. We'd practice them together."
Within a few months, Ming was glad he did. "Terrell [Woods] had some personal problems, so after a while, it got to a point we had to ask him to leave," Jamal remembers. "Kashif ended up introducing Leslie" to the Express. "I auditioned for the band and started hanging out with them on gigs," Ming notes. "It took several months before I could play, but I just happened to be there [on a gig one day] when they needed a drummer. I was happy, making $350 a week, straight out of high school! I was ecstatic," he says with a laugh. With newly injected energy and personnel, B.T. Express also found themselves on a new label. A much bigger one. With Scepter folding in early 1976, Roadshow took B.T. Express to juggernaut Columbia/CBS Records for the release of their third album, Energy to Burn. Kashif's synthesizer work brings an extra layer of funk to tunes like "Make Your Body Move," and Ming's syncopated, b-boy breakbeat drumming propels "Energy Level," the title track, and the modest hit, "Can't Stop Groovin' Now, Wanna Do It Some More" to hard-grooving heights. Beyond the funk attack and the dance floor, the dreamy, Caribbean-inspired "Herbs" and Joyce's soulful spin on the O'Jays' "Now That We Found Love" make the band's third long player arguably the most diverse in their catalog. But the jump up to CBS presented the first signs of trouble. "Once you get to a label like CBS, you're just part of a big conglomerate," Bill Risbrook laments. "We didn't have as much control over our music as we should have."
"Our sound was changing because the producers wanted to do this type of material and that type of material," Jamal adds. "We got away from what the first album was about, and I think, in the end, it hurt us." With record-label politics simmering at home, the band still enjoyed high notes on the road. B.T. Express shared bills with everyone from the Jackson 5, to the Ohio Players, to Parliament-Funkadelic. They played the national anthem straight instead of predictably attempting to hyper-funkify it at Shea Stadium in 1976, which led to an eventual gig playing for then President Jimmy Carter himself on the White House lawn in '77. They played in the Grand Palace of Bangkok, reaching the zenith of funk royalty. Meanwhile, with an age difference from eldest to youngest member being nearly twenty years, mentorship was a perk for the band's young recruits on the road. "Barbara Joyce and I became tight, and she would look out for me and keep me out of trouble on the road," Ming remembers. "Carlos [Ward] was like the old sage, Dennis [Rowe] was a photographer, and he'd have these beautiful slides. Richie [Thompson] and Bill would always be cracking jokes. Jamal was very studious—he was learning Arabic and studying Islam at the time. That's how [Jones] changed his name to Kashif [Saleem, in 1978]. He was influenced by Jamal," (who'd changed his name from Louis Risbrook to Jamal Rasool).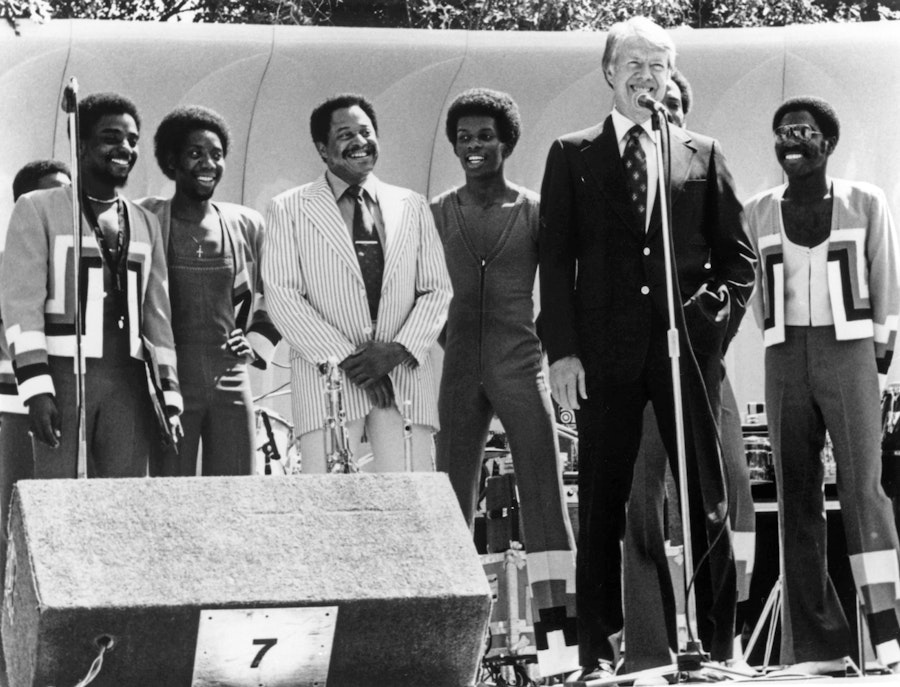 But the label politics went from a simmer to a boil, eventually encroaching not only on the material being played, but even upon who was playing on it. The husband-and-wife rhythm section of drummer Kenneth "Spider Webb" Rice and bassist Carol Kaye was present (though uncredited) at sessions for the Function at the Junction and Shout! albums in '77 and '78, respectively. "There were songs we wanted to play a certain way, and Jeff Lane and [the label] would want it played another way," Ming recalls. "We'd play it, then they'd introduce Carol and Spider, and have them go in and play it another way. They wanted to take us more mainstream. That was definitely a rub, and, to me, it just felt like we lost the control with the move to the bigger label. It was big-time, but less communication with the people at the top. There was no talking, no negotiating."
Additionally, Joyce had departed the band while on the road promoting Energy to Burn. "Barbara was a great contributor to our sound, but she kind of quit while we were on the road," Jamal remembers. "That left a bad taste in our mouth, because we had to find a way to switch up all the vocal parts on tour." The band was also writing less and less of their material. The Shout! album only features three tunes written by band members. The band had moved to ODO recording studios. Unfamiliar names decorated the album's liner notes. "A lot of the stuff after the first two albums is a blur to me. There was so much going on from the producers, and some of the stuff I didn't care for. I don't listen to some of it, because I didn't like it in the first place," Jamal laughs.
"I concur," Bill Risbrook adds. "With the change in the music, I think we became more conservative with our live shows as well. It had to do with the selection of music we had." By 1979, longtime writer Billy Nichols and the band's new recruits had also left the fold. With Kashif pursuing a solo career, Ming wasn't far behind. "They figured Kashif left, he brought me in, and he and I were so tight—it was like, 'We kicking you out, 'cause we know you gonna follow him,'" Ming remembers with a laugh. The group moved forward with Morrie Brown producing for the LP 1980 in the same year. Brown would also work with Kashif in the ensuing years, but the synthesizer sound that made the former band member a household name as a solo artist was an odd pairing for B.T. Express. Despite glimpses of the band's magic in "Give Up the Funk," much of the album saw its trademark horns sponged by synthesizers. The smash record drought, drastic changes in production, and deviation from their sound pushed the band to its end with their final LP, 1982's Keep It Up. The title track was the lone cut of the seven-song swan song LP that was encoded with the band's DNA. "It was a mess at some point," Jamal laments. "We went in and tried to cooperate, but the producers had taken us away from our original sound and what made us successful to begin with." The gigs slowed down too. "We toured heavily for about five years, but it tapered off some because we weren't really making hit records. We were living off the success of our first albums."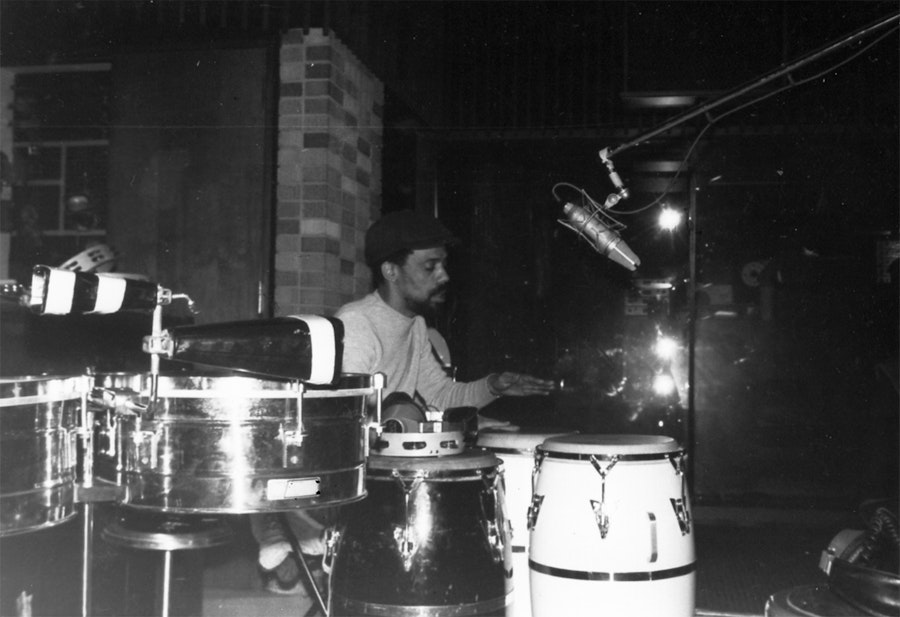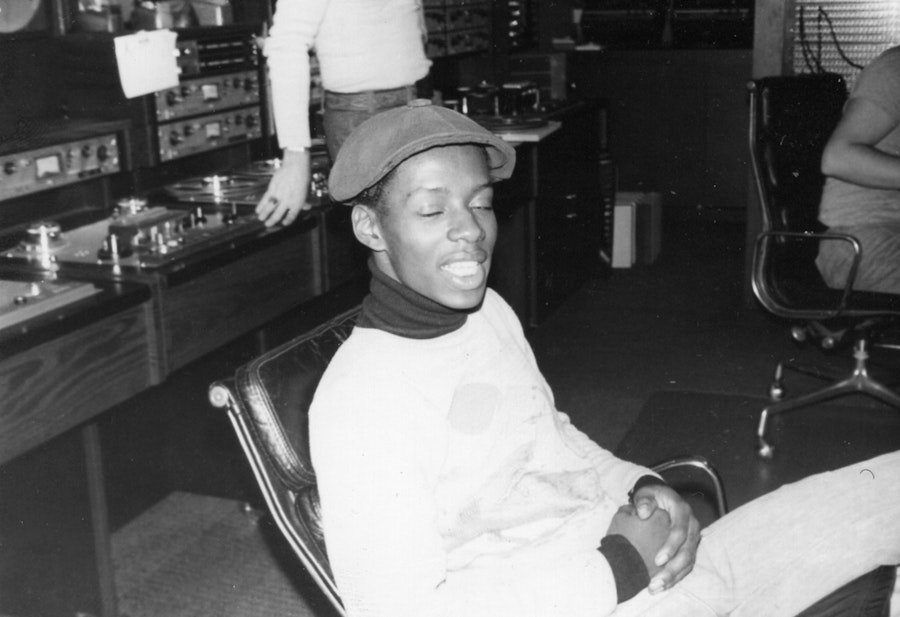 The band tried to adapt to the drastic shifts the Reagan era had brought to music, but they were admittedly contrived. "We tried to do a little rap!" Bill admits. Both Risbrook brothers laugh. "We had a couple rap songs, but it didn't go very far because we were doing something out of our league."
Rap did eventually help B.T. Express though. The advent of the sampler as a production tool in the emergence of hip-hop beats at the end of the decade made B.T. Express a popular sample source. "I didn't mind the sampling, because it made our music popular to a younger crowd who didn't know us," Jamal says, adding, "We didn't make much money from it, because if they were slick enough and didn't use a certain amount of bars, they didn't have to pay."
Additionally, with many of the B.T. Express's most sampled tunes being written by outside writers, royalties didn't always go to the band. But interest in the band from Gen Xers with samplers and turntables, future funkateers honing their craft on their instruments, and boomers with funk nostalgia was enough to keep B.T. Express performing spot dates intermittently over the last thirty years. The memories alone are grand though. "For me, we can always brag and say we played for royalty when we played a gig at the White House for a staff picnic for president Jimmy Carter," Bill says proudly. Jamal's highlight is more personal: "We opened for Teddy Pendergrass at Radio City Music Hall. That day, we hired a limo to pick our parents up, and we had good seats for them in the orchestra section. We had our parents stand up and take a bow. My father thought Radio City was the greatest thing in the world, so to see two of his sons on the stage there, it's like, 'My sons are for real.'"
Ming, who went on to be a prolific studio drummer in the 1980s, playing on Kashif productions for artists like Madonna, Evelyn "Champagne" King, and Howard Johnson—as well as a stint in Mtume—always appreciates his ride on B.T. Express as his launching pad. "They were the ones who took me from being a pauper to being known. I met so many people and artists," says Ming. The rest of us get a catalog of music that gives us the best of danceable grooves, peak musicianship, catchy choruses, and a melting pot of influences that could only exist by putting the right musicians cut from the right cloth in the right moment.