"Something that inspires me is the crooked translations that music gets when it travels," Sérgio Sayeg aka Sessa tells me over a call from his new apartment in São Paulo. Until the pandemic made bilocationality more difficult, Sessa split his time between New York City (where he moved with his parents and younger brothers in 2007) and his hometown of São Paulo. Prior to moving to the U.S. while in his teens, he played and wrote music for a successful Tropicália-inspired band, Garotas Sueças. Sessa's New York incubation included a formative stint working at the fabled Tropicália in Furs record store, and gigs with bands spanning noise to soul music. Like João Gilberto's fabled return to Bahia after initially striking out in Rio, from whence he reemerged with a radically new vocal-and-guitar sound that revolutionized global popular music within five years of its debut, Sessa's time away from São Paulo solidified his commitment to Brazilian musical traditions while simultaneously infusing him with an immersive exposure to a wide variety of music. With his debut solo album, Sessa emerged a novel, fully formed Brazilian artist rooted in domestic traditions and marinated in eclectic global pop. 
Released in 2019, Grandeza feels timeless, though it could easily have been released by the esoteric Parisian record label Saravah in the '70s—the kind of label that would pair a Gabonese singer and poet with Brazilian musical exiles, for example. "When the debate goes to 'Is it retro or not?' it's like, what is fifty years in the world?" Sessa muses. "You know, the inequalities of five hundred years ago are still very present nowadays. My guitar is pretty close to something found in Greece one thousand years ago; so with recorded music, it's still very fresh for us to have such definite opinions about it."
Like his most obvious reference point, Caetano Veloso, Sessa unapologetically and seamlessly mashes musical references, often drawing from his early passion for psychedelia, garage rock, Baden Powell, Gal Costa, and Tropicália's go-to records. Sessa's sound conjures up a variety of musical influences: Caetano's intimate eroticism, Baden Powell's fever-dream Afro-sambas, the ethereal female harmonies of Quarteto Em Cy, and Devendra Banhart's freak-folk eccentricities. After the surprise success of Grandeza (Boiled Records) his sophomore album, Estrela Acesa, was released in June 2022 on the influential indie label Mexican Summer.
With Estrela Acesa, which loosely translates as "Burning Star," Sessa manages to translate his distinct musical vibe into a new direction, at least instrumentation-wise. While the first record revolved around Sessa's voice, his nylon-stringed guitar, hand percussion, and female backup vocals, Estrela Acesa's back line looks more like a typical rock band, including electric bass and drum kit. But, to be fair, the drummer (O Terno's Biel Basile) mostly limits himself to rim shots and brushes. Not only did Sessa paint from a different palette on this record, he introduced a different medium to complement the musical themes. Inspired by the whimsical and dramatic arrangements of Maestro Chicquinho de Moraes for Erasmo Carlos's 1970 album, E Os Tremendões, Sessa commissioned string arrangements from Belarus and New York. Working remotely during the pandemic, Sessa traded musical ideas with Alex Chumak (Minsk) and Simon Hanes (New York), both classically trained musicians and arrangers, to create atmospheric and dynamic soundscapes to complement the spare instrumentation and Sessa's plaintive vocals. With Estrela Acesa, Sessa managed to radically reimagine his sound without sacrificing any of his musical mystique.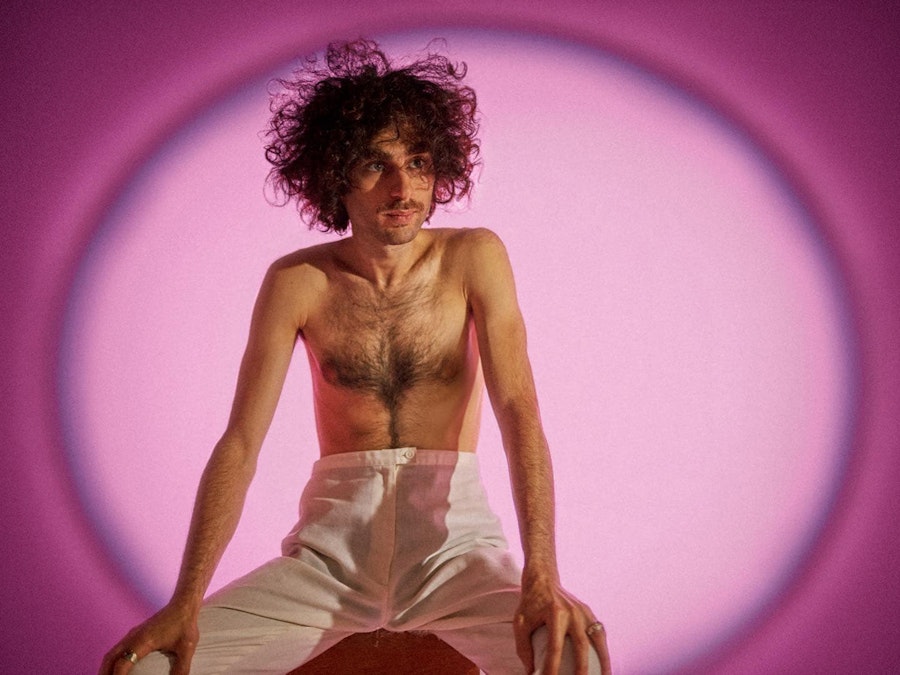 RECORD RUNDOWN
We caught up with Sessa to ask him to share ten albums that were influential to the making of Estrela Acesa. "The music is a mix of direct influences, research into arrangements, and classic soft Brazilian power-trio albums consisting of bass, drums, and nylon guitar," he tells me. "And some things that I encountered in my life that really changed my life, my drive to make my own music, and there's also some stuff that I'm really into lately."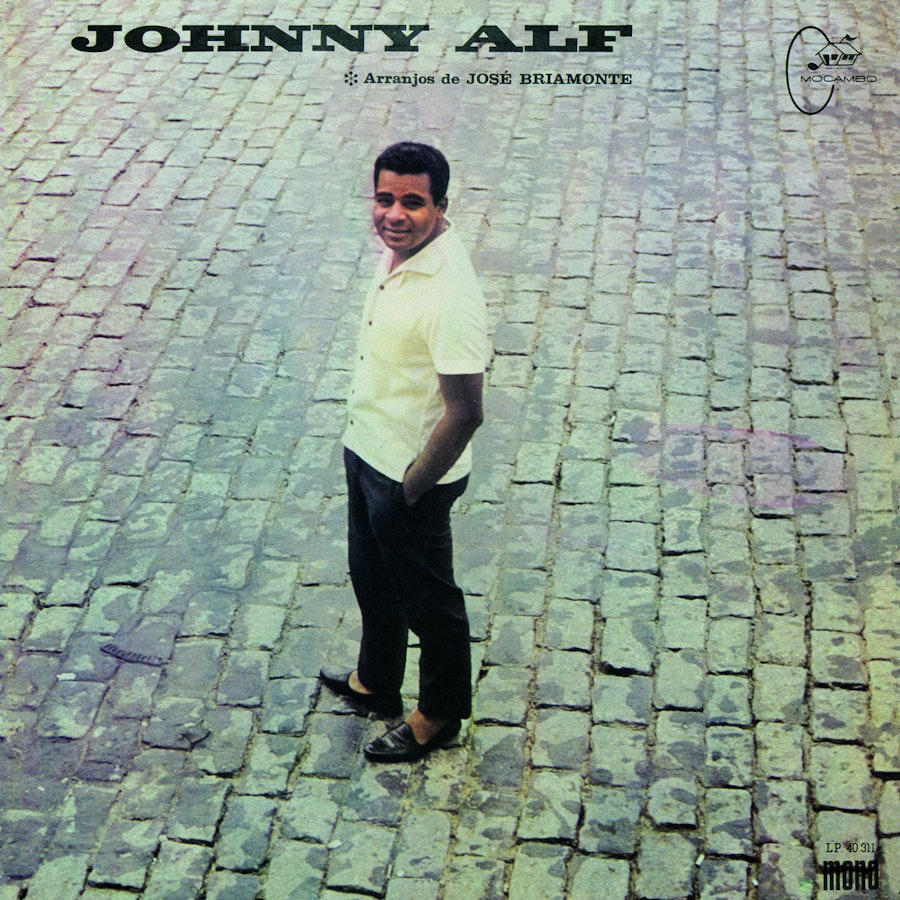 Johnny Alf Eu e A Brisa (Mocambo) 1965
Samba jazz is sort of the first place where the drums really shine in early recorded Brazilian music. I'm not a keyboardist, you know; I'm a guitar player and student from the Brazilian tradition, but I think Johnny Alf has a lot of richness, and I picked up some harmonic and rhythmic influences from him. This record is lyrically deep; it has a heavy beauty. It conjures up a nighttime bohemian scene with a guy playing piano in a bar, and I love this atmosphere. Because of Brazilian culture, it's been forgotten, because Johnny Alf was a Black musician playing in an elitist style, bossa and jazz, you know? I think he definitely was underappreciated for his genius and heavy, heavy contribution for what came to be one of the most recognizable Brazilian genres [bossa nova].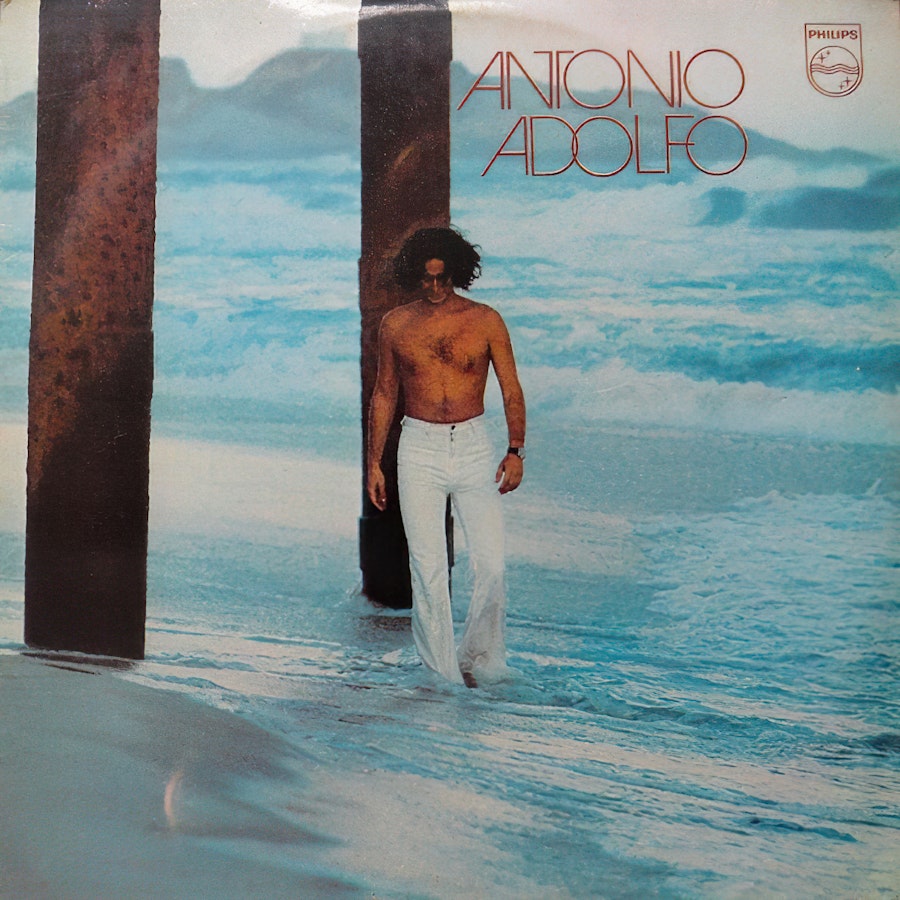 Antonio Adolfo Self-Titled (Philips) 1972
When I encountered this record for the first time, it completely changed my life. The sort of self that you have as a writer is open for debate. Is this a real depiction of oneself or is this some sort of persona, or a mixture of both (which is probably the most accurate answer)? This record is so personal and intimate. It's recorded on Philips, so it probably has a lot of resources behind it, but it has the intimacy of a home recording, which funnily enough, that's something that he did later in the '70s with his self-pressed, self-produced album Feito Em Casa, which translates to "Home Made." So, I think those ideas were already there, and it's too bad that he doesn't really own this record. He's said that he doesn't like it, probably because it's so personal. It's also a huge reference for having a backing band in pop songwriting in Brazilian music—everything is so gorgeous. I chose this record when asked about influences for my previous record, Grandeza, and I'm choosing it again. There's a beautiful instrumental track at the end of side A ["Venice"]. I don't know—this record is just so heavy and beautiful.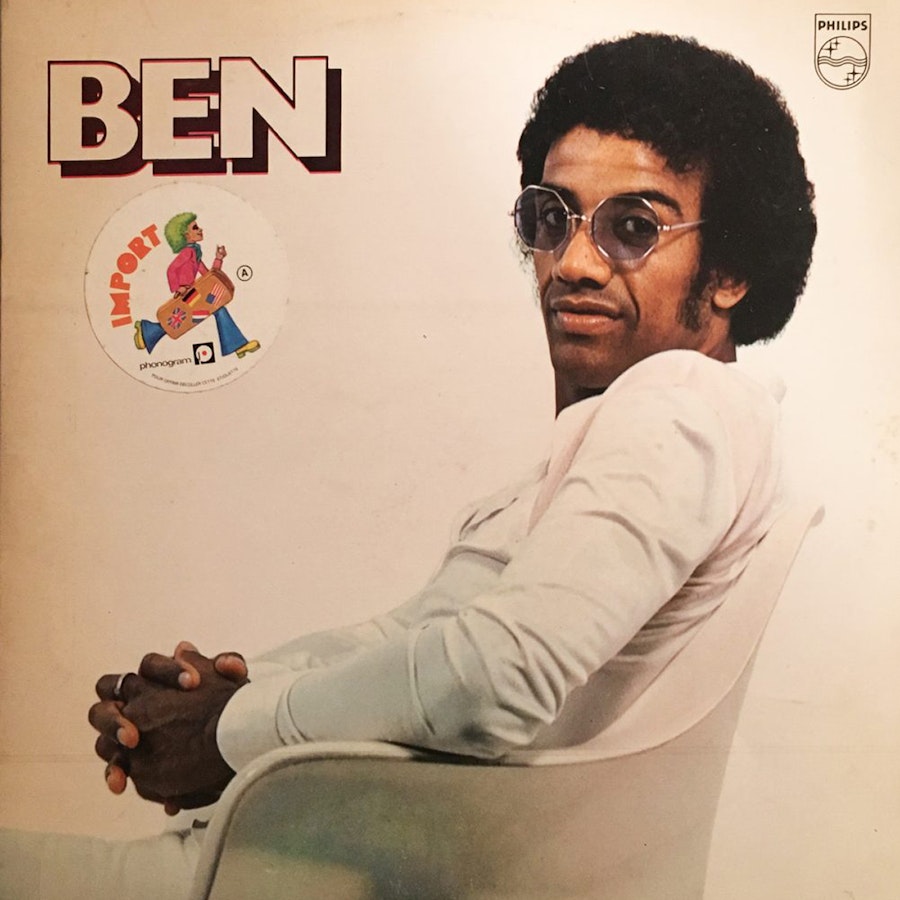 Jorge Ben Ben (Philips) 1972
There's this MPB special, black-and-white footage, a show that used to be on Brazilian television, and Jorge Ben is on it a little before or a little after this record. The drummer's got two timbales instead of toms, and it's such a hip thing. His band is so well balanced, and this band sound was a huge influence on me with the conga and tambourine on the percussion end and drum kit, but lots of rim shots, and Claudio Bertrami's on bass—amazing! On this record [Estrela Acesa], I play more rhythm guitar on a couple of tunes instead of finger-picking bossa style, like "Irmão de Nuvem" is one, and listening to Jorge Ben is an influence for "how do you push, how do you find the rhythm?" I really look to Jorge Ben for where to place things. If you put the arrangements really loud, the orchestration, it kinda nods at the Beach Boys or Sgt. Pepper's side of things, but if the rhythm is louder than the strings, then you're nodding at Jorge Ben and that type of stuff. And the arrangements by Osmar Milito on "Moça"…that's like hopping on a spaceship, you know?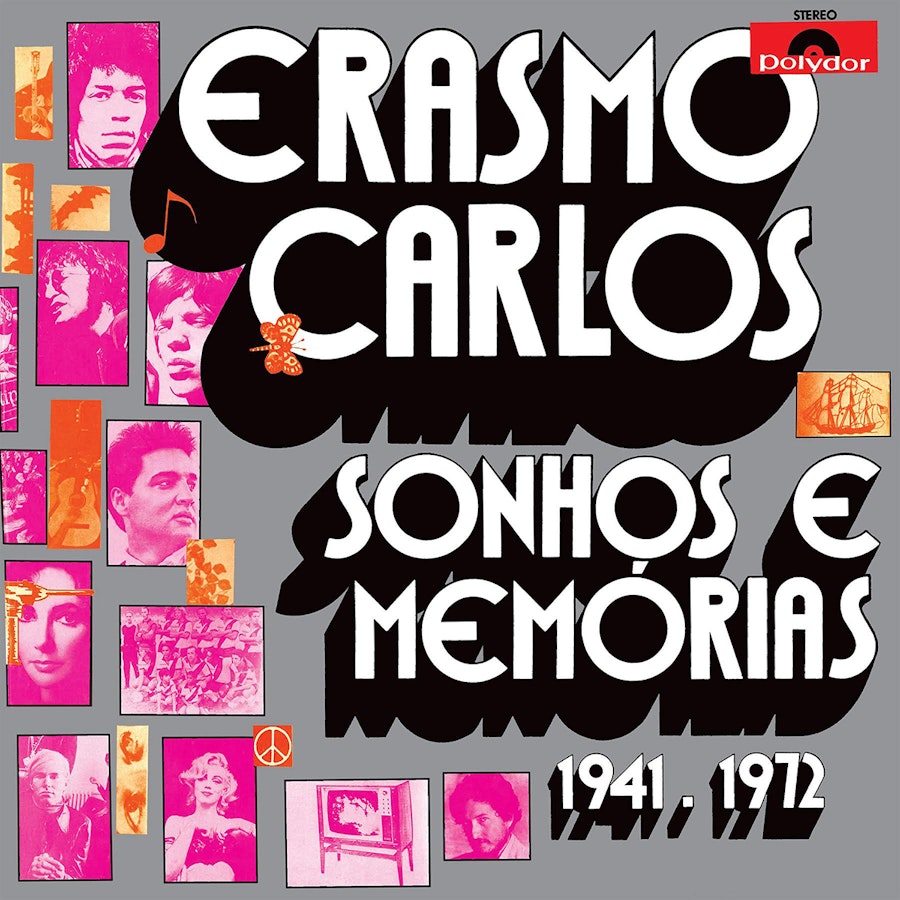 Erasmo Carlos Sonhos e Memórias 1941–1972 (Philips) 1972
This is another release that figures into almost every recording I make. Recently, I'd been really into the Chiquinho de Moaes arrangements on his album from 1970, because they are a bit fuller and maybe a bit more on the Morricone and Rota tip, more goofy and dreamy, and Sonhos e Memorias doesn't even have strings, I think…but it's one of those records. On one level, it's just a guy writing songs and coloring them with instruments where one plus one plus one is way more than three, more like three thousand million, in his case. This is also a very personal record where he evaluates his childhood and other mature topics. That level of simplicity is the hardest to achieve, so simple, yet so concisely put together.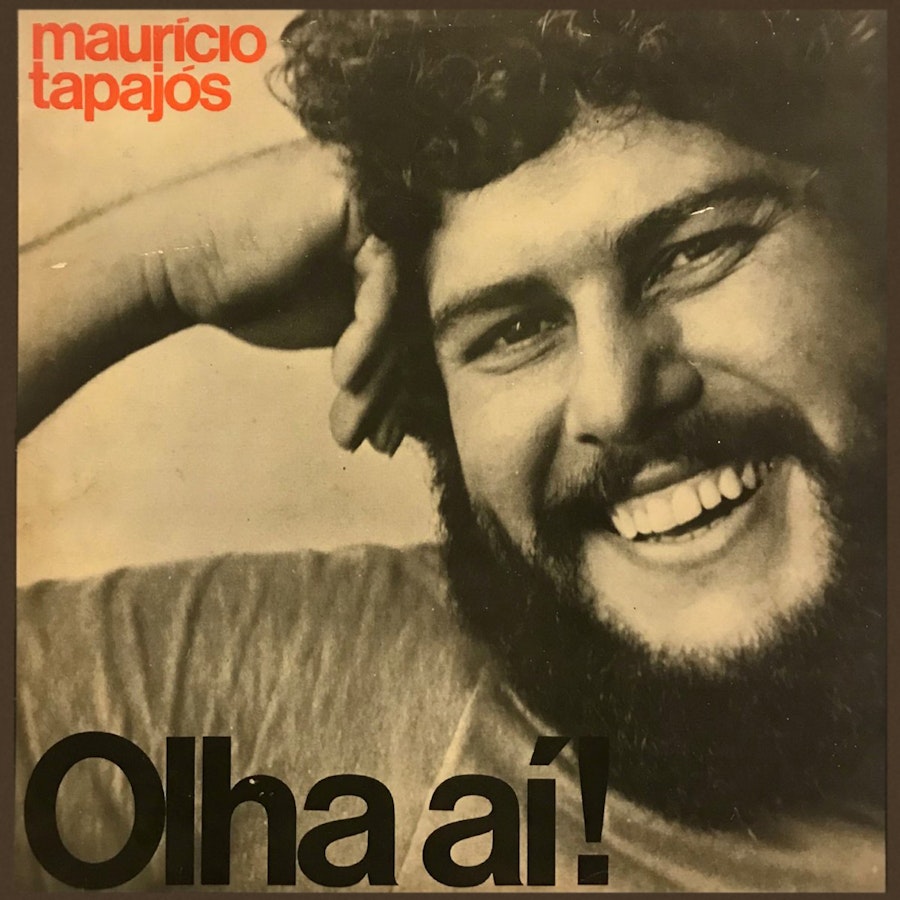 Maurício Tapajós Olha Aí! (Saci) 1980
So much of Brazilian music deals with richness, this exuberance of poetry, rhythm, harmony, and arrangements, so there is really something special when things sound a bit crooked or lo-fi. So many of the killer records are from Philips, Odeon, pretty decent studios, amazing musicians—you know, really shiny stuff. I like when things get a little poorly translated and there's an element of beauty in the crookedness that interests me a lot, and I think this record is a really good example of that. He's one of the most iconic, bohemian, MPB samba [song]writers. Partners with [lyricist] Paulo Cesar Pinheiro on nearly every song on this album. This is not some optimistic bossa, where life is beautiful and the little boat is sailing the ocean–type of poetics. It was the late '70s, the country's broke, the musicians were underappreciated, you had to clear songs through the censors, but the dictatorship was losing its iron grip, and there was more and more pressure for a democratic opening in the country. The record is located there. I think, sometimes, my music gets interpreted overseas as light, good vibes, "surfer-friendly," a tropical thing, but in making my new record I had to deal with the impossibility of this lightness. This record is tinted with the melancholy and impossibility of being from this optimistic country. There's lots to be proud of being from this country—and the records on this record rundown list are some—but there's lots to be ashamed of too.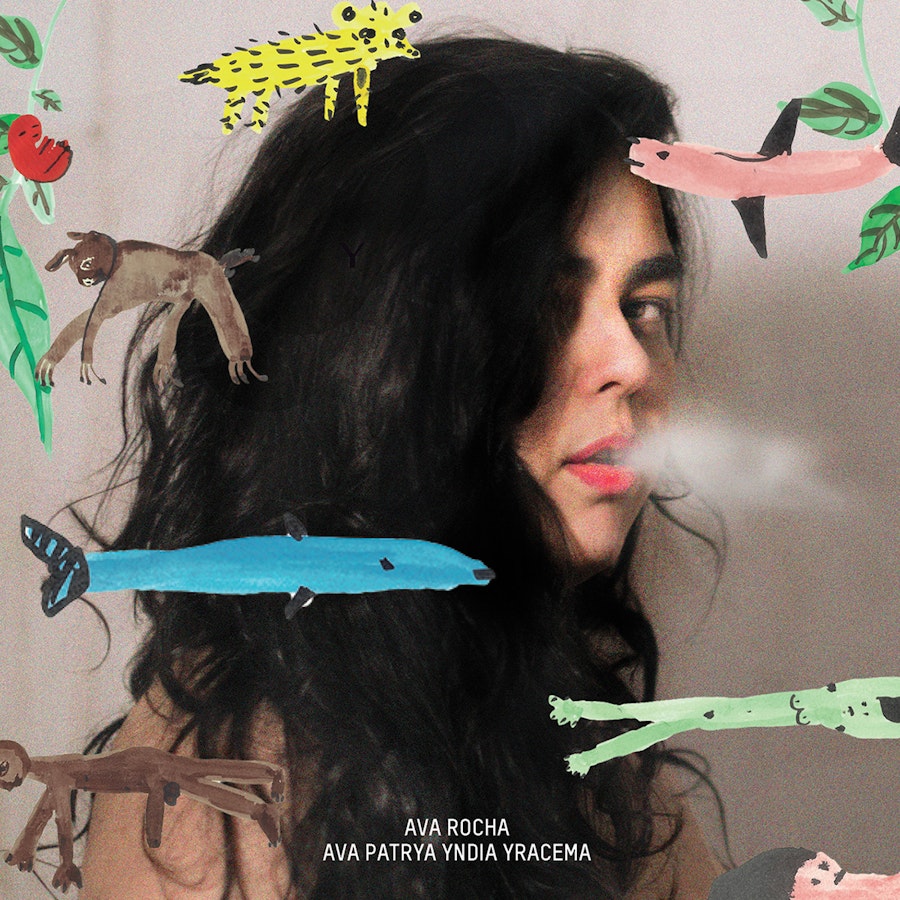 Ava Rocha Ava Patrya Yndia Yracema (Circus) 2015
I was already writing my first record, Grandeza, when I heard this one. I was still living in New York full-time and it blew my mind! It really inspired me to do my own thing. A really good record, excellent musicians and poems and an amazing singer were happening, and in record form too with a really good album narrative. That really opened my mind and excited me to do my record. I was already playing with people here and shaping my record. Negro Leo is one of the writers, and Ava has such a beautiful voice.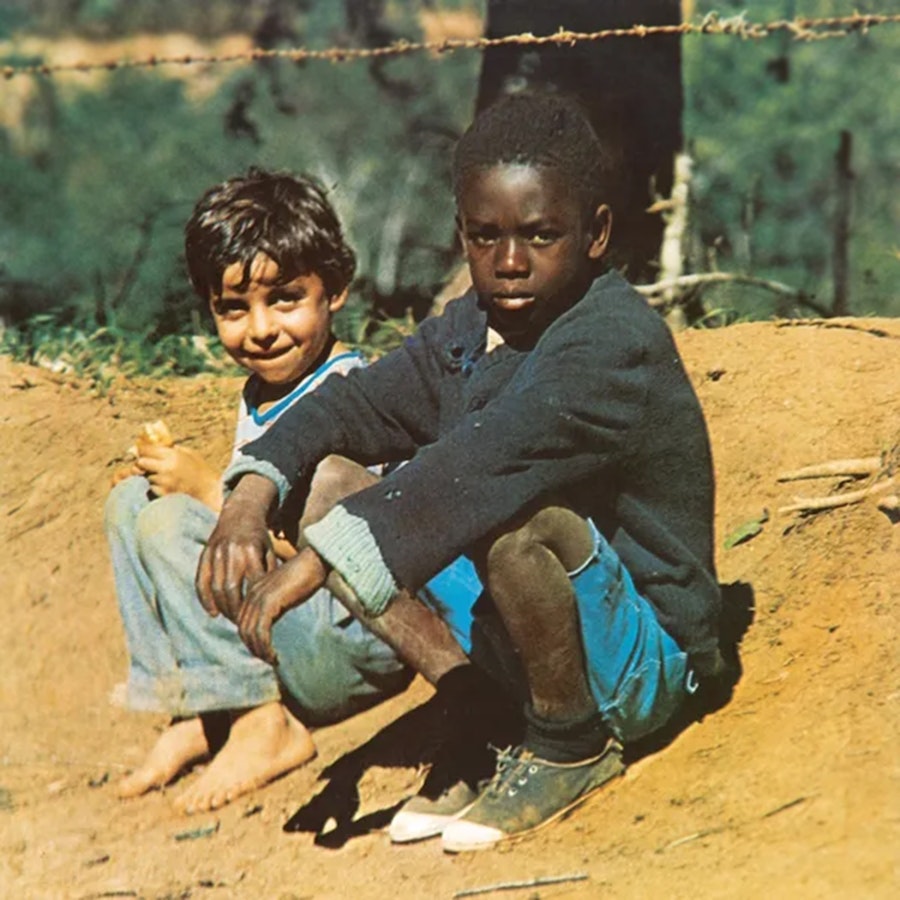 Milton Nascimento and Lô Borges Clube da Esquina (Odeon) 1972
As someone who reads Wax Poetics and appreciates what the magazine covers, I was aiming for more odd records, but this is such an iconic classic and it's such a huge influence for me. This record is an explosion of international pop, post–Sgt. Pepper's orchestration, and in such a unique way. This record is such a gorgeous expression and it has to do with the orchestration; it has a different approach to percussion and a plucky bass, a lot of things that exist on my new record. Part of my process was really trying to soak up and bring to my world, to where I was living, this love, some kind of archetype of beauty and reference for what is really beautiful for me in music. The writing, the kinda weird guitars, and everything kinda sounds a bit off—again, this situation where things kinda get lost in translation: they probably flipped on Sgt. Pepper's and tried to do that, but this third thing emerged which is kinda heavier and more unique.
Hyldon Na Rua, Na Chuva, Na Fazenda (Polydor) 1975
When thinking of the band for this record, I already had a hunch to go for a more classic drums-and-bass backing for a nylon-stringed guitar. For that combination, this record is a major reference because the songs are so good with the plucky bass, the small, honest, I don't give a fuck voice—he's not a huge singer, not a Tim Maia, but a genius songwriter. Really, there's not a bad song on this record, no matter what track you choose.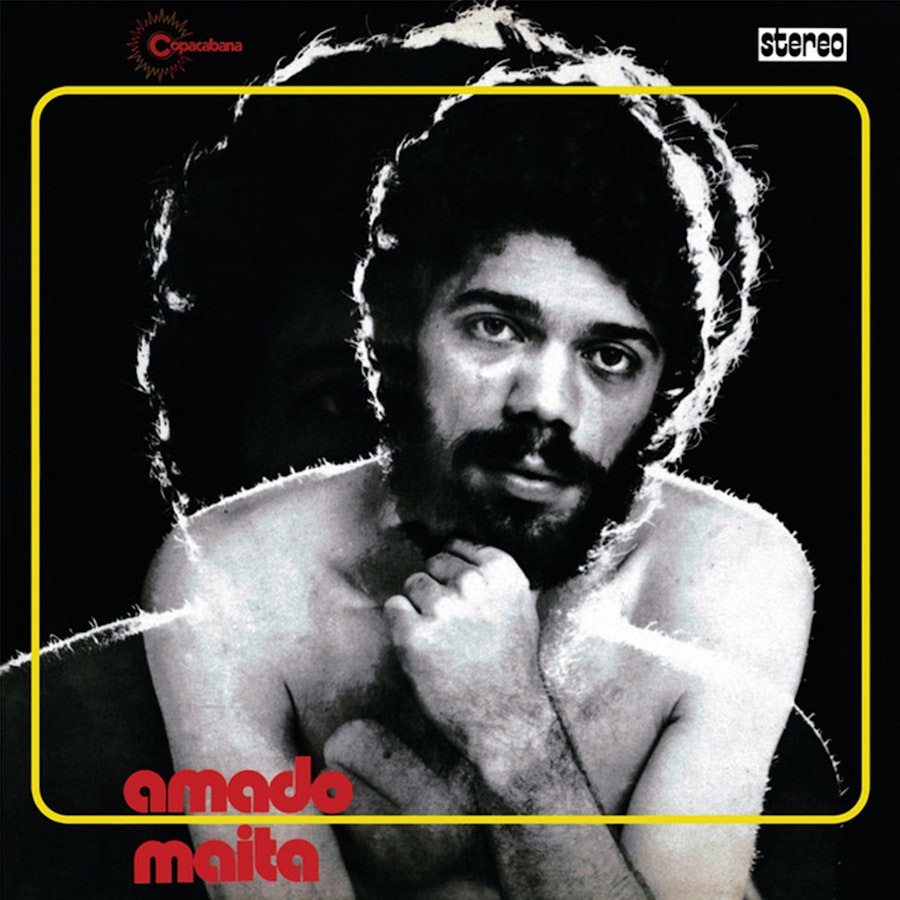 Amado Maita Self-Titled (Copacabana) 1972
A lot of the other records on this list are from Bahia, Minas, or Rio, but Amado Maita is from Bixiga, downtown São Paulo. This is such a special sound, kind of free samba jazz players—I think they really saw themselves as jazz players with a samba influence. They really push the playing beyond the song structures. The lyrics are really good, and I think this has some of that heavier side of the Brazilian experience, lyrically, during the dictatorship, a not-so-sunny side of the country, which is sadly so evident right now. There's the song "Evil Green Monster," which is a song about the military, which must have taken a lot of balls to put out music like that in 1972 during the heavy repression years. I think this record synthesizes this moment and represents the São Paulo samba jazz scene.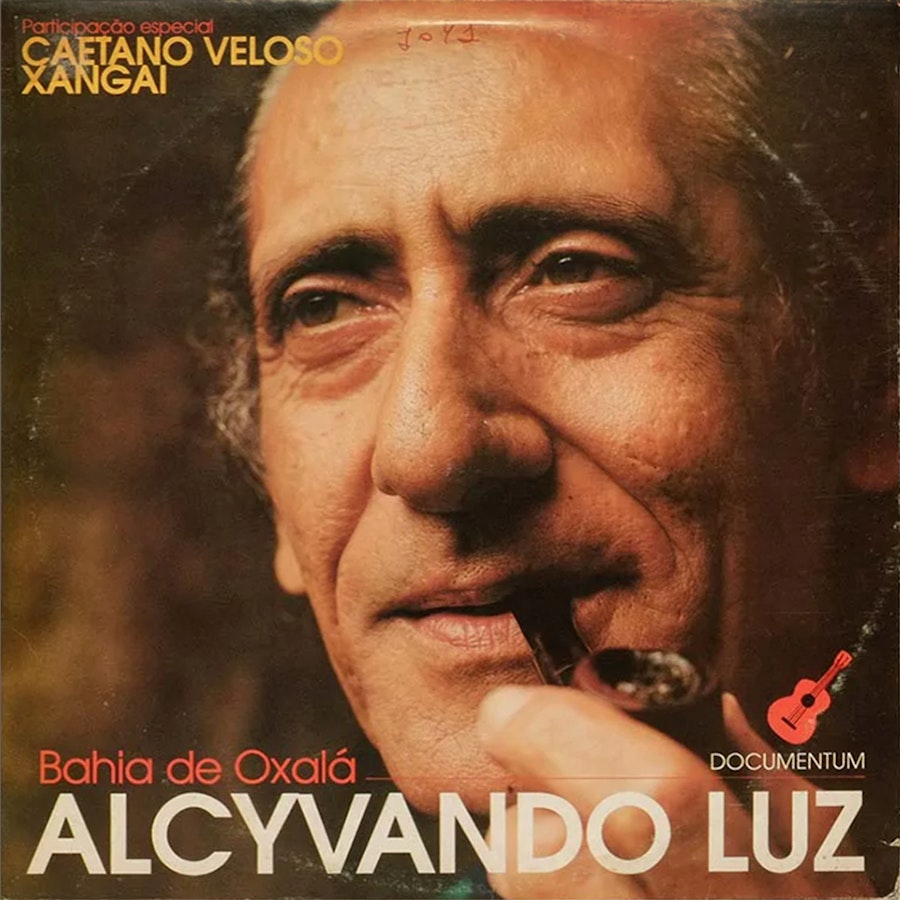 Alcyvando Luz Bahia de Oxalá (self-released) 1993
This record has a very documentary vibe, put out in 1993 with funding to support cultural preservation from the State of Bahia. It is an effort to document this guy's work. I think he's from a bit older generation than Caetano and Bethania and was involved in theater, a cultural persona who didn't really leave Bahia—I'm guessing? The pictures of the studio look like my studio: a bunch of weird tape machines on a desk, like, at a beach house. It's really odd sounding, really lo-fi, the exuberance reduced to the very bare poetry and instrumentation: there's flute, percussion, nylon guitar, and voices, and weird recording techniques. His most famous song is "E Preciso Perdoar," which João Gilberto recorded on the "white album" [João Gilberto, 1973], which I play sometimes. He's kinda like a B-side character, and the record is so special. And Caetano plays a tune, it's the opening song on the album, just voice and guitar, which is pretty rare too [for Caetano]. And it's a way to put Caetano in my Record Rundown, which would be unfair not to include him.